The Value of Weekly Massage Therapy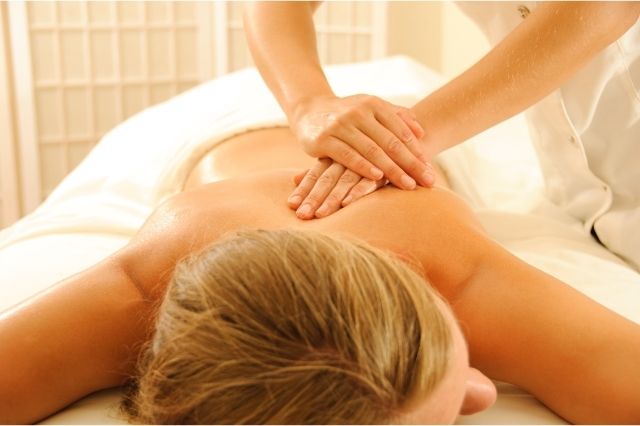 For most people, a massage is an every-once-in-a-while type of treat they give themselves. They're almost like a micro-vacation, enabling people to replenish the body, the mind, and the soul all in one fell swoop. The power of massage is an amazing holistic resource for those that are dealing with physical pain, feeling mentally run down, or are dealing with serious medical issues. Although massage therapists are by no means medical doctors, it's pretty amazing how much better their clients feel after just one massage.
The list of benefits of getting massage therapy performed on a regular basis is quite lengthy. People who get one or two massages per week experience longer lasting positive effects by not allowing the body to get tight and tense again. You can almost think of massage therapy as routine maintenance for life's common problems. The following are some certified facts as they relate to getting regular massage therapy.
Fact #1 – Getting Weekly Massage Therapy Will Improve Your Sleep
There are plenty of tips and tricks you can use to get better sleep. Exercise is always a popular one. Avoiding afternoon caffeine and stimulating blue light one hour before bed are a couple others. However, getting weekly massages is one of the best ways to improve your quality of rest. Not only will you get to sleep more quickly, but you'll be able to stay asleep longer and catch more REM cycles. The science behind this is that massage therapy helps release serotonin in your body, which is the main proponent behind getting high-quality sleep.
Fact #2 – Weekly Massages Help Manage Anxiety, Stress, and Will Ultimately Improve Your Mood
Without getting too deep in the weeds, there are plenty of things to be stressed and anxious about these days. Believe us, we know things are tough. It's led many people to try to find creative ways to manage their stress and anxiety. Although jumping straight to medications and mood-enhancing supplements may seem like the logical way to go, this is yet another area in which getting regular massage therapy has proven to be an effective holistic alternative. Since massage therapy releases all those feel good chemicals like endorphins, oxytocin, dopamine, and serotonin, you'll see immediately that getting one or two sessions per week is more than enough to keep your stress and anxiety in check. Getting routine massage therapy also results in an all-natural boost in mood.
Fact #3 – Regular Massage Therapy Helps Keep the Body Feeling Good
The body can feel sore or cramp up easily from exercise or other physical activity, especially if you're not stretching properly beforehand. This can be especially difficult for those who have been away from physical activity for a while and are just coming back to it. The second-day soreness is almost unbearable, which is why many people have taken to scheduling massages around their planned physical activity. For instance, many long-distance runners will get a massage the day before and the day after a race. Massage is fantastic for preparing the body to compete in addition to facilitating recovery of muscles and joints.
Fact #4 – Weekly Massage Therapy Can Help with Serious Ongoing Conditions
To further illustrate the versatility of getting regular massage therapy, the practice has also been proven to help individuals with serious medical conditions. Some of the most common uses for massage therapy include:
Helping reduce chemotherapy-related nausea
Improving the mood of those in hospice care
Helping reduce the severity and frequency of those suffering from migraines
Helping those with chronic neck and/or back pain
Helping reduce pain in those suffering with fibromyalgia, osteoarthritis, and rheumatoid arthritis
Helping reduce stress and anxiety in those with cancer
Book Your Massage Therapy Appointment Today!
As you now know, getting regular massage therapy has numerous benefits relating to mood, mental health, and physical well-being. Not only is massage therapy completely holistic, it's widely available and easy to get scheduled (even if you're super busy).
The best way to find massage therapy near you is to search your local area. Look for businesses that use licensed massage therapists so that you know you're getting the highest quality massage possible. To start, you should book at least a 45-minute session so that your LMT has plenty of time to address your areas of concern.
Healthy Bowel Habits for Your Toddlers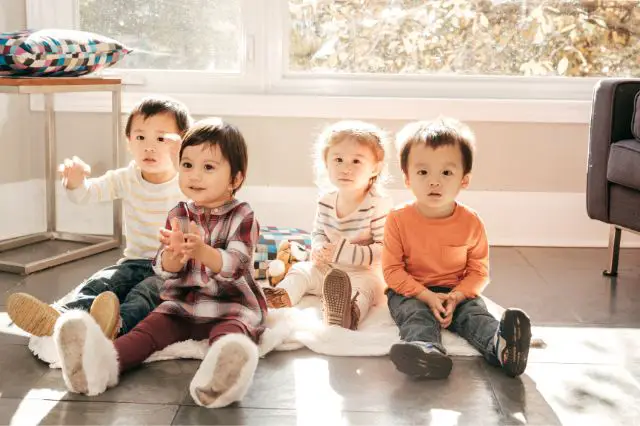 In general, toddlers tend to be picky eaters. You never know what's going to happen with them. Some children can go several days without having a bowel movement, while for others, it can be a matter of hours or even a few minutes.
Constipation in toddlers is not generally a sign of any significant ailment, which may cause parents to stress when they see an open toilet day after day. Most of the time, an upset stomach can be relieved with a simple solution, like a change in diet. However, over long periods of time, constipation has been associated with causing stomach and growth issues in toddlers.
To determine whether or not your child is suffering from constipation, you need to look at the frequency with which they use the bathroom. Here's how to get rid of your child's constipation by modeling good bowel habits for them.
Your child's health depends on regular bowel movements. The frequency, volume, and other characteristics of a child's bowel movements will differ from one individual to the next. Every child's schedule is different and some may go more than once daily.
To promote good bowel movements, you can do the following:
Encourage your youngster to develop a regular schedule for going to the bathroom. Pick a time each day to remind your youngster to use the bathroom (such as after breakfast). To keep your toddler moving forward, place something under their feet.
Drinking plenty of water and eating a diet rich in whole grains, fruits, and vegetables. A maximum of 120 ml of 100% fruit juice should be consumed by children each day. Less is more!
Your child should be taught not to hold their bowel movements.
Educating people on the necessity of having regular bowel movements in order to maintain excellent health.
Encourage and use an age-appropriate sticker, incentive charts, or other creative choices to reinforce excellent behavior (such as sitting on and pooping in the toilet). Reward your child for successfully using the restroom.
If your youngster is using an adult-sized toilet, ensure they are prepared. Toilet seat insets and foot stools may be included in this package.
To avoid making your youngster feel self-conscious about using the restroom, avoid using adjectives like "dirty" or "stinky."
Please encourage your child to defecate when the right time for them to do so in their body.
What Causes Toddler Constipation?
Constipation in children can be caused by a variety of factors, including nutrition and medicine. Some common causes are:
Diet:
One of the leading causes of toddler constipation is the overconsumption of sugary foods and dairy products and a lack of fiber in the diet (like whole grains, fruits, and vegetables). Constipation can also be caused by not drinking enough fluids, which hardens the feces. The stool may be affected by a change in diet, such as when your child transitions from breast milk or formula to cow's milk or begin eating new foods.
Illness:
If your child is sick and has lost his/her appetite, a change in nutrition may cause their bodily systems to malfunction and result in constipation. Constipation can be a side effect of certain medications or the outcome of medical problems like hypothyroidism.
Fear of discomfort:
Constipated children who have had unpleasant bowel movements in the past may avoid using the restroom out of concern that they will experience the same discomfort. Avoiding the bathroom might become a habit that is difficult to break. It becomes increasingly difficult and uncomfortable to urinate when stool builds up in the lower colon.
Holding it in:
If you ask the average 2-year-old, they would much rather play with their toys than go potty. It is common for children to be ashamed or terrified of using the bathroom in the presence of strangers. Occasionally, children who resist toilet training refuse to use the bathroom.
Change in toilet environment:
An example is new or unwelcome school toilets or being instructed to hold on when the urge to relieve oneself strikes (typically at school).
Other changes:
Traveling, hot weather, or stressful situations can all impact your child's overall health and bowel habits. This is especially true for children.
Conclusion
In what circumstances should I see a doctor?
If your kid is experiencing the following symptoms, please contact your doctor immediately.
An infant who has diarrhea and is under the age of six months.
Is frequently unable to defecate.
Is toilet trained but starts to lose some control of their bowel.
Constipation that is dark in color or perhaps black.
Has signs of dehydration.
Has diarrhea and a fever of at least 38.5°C (101.5°F).
Isn't putting on any pounds.
5 Unique Features to Check in Clip-in Extensions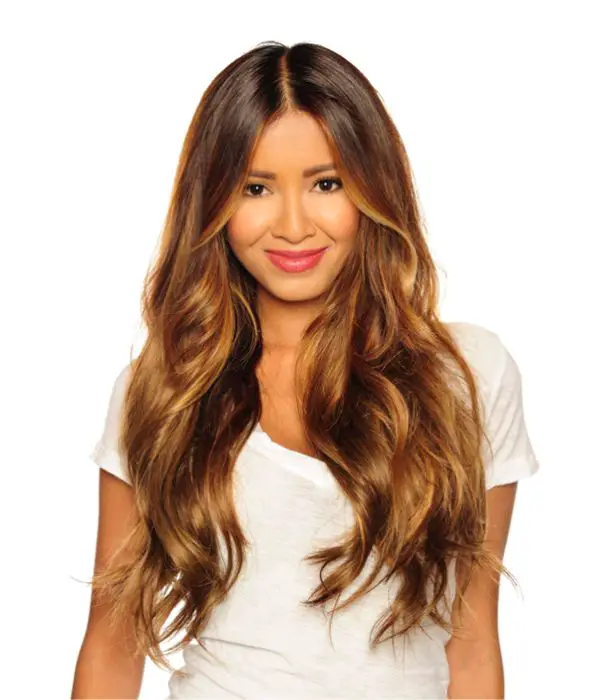 Clip-in extensions are a choice for many women because they are relatively easy to apply and remove, and they offer a lot of flexibility in terms of style. Around 34 percent of women say that they regularly use hair extensions as part of their beauty regime.
If you are thinking about trying clip in extensions, or are simply curious about what sets them apart from other types of extensions, here are five unique features to look for:
1. Easy to Apply and Remove
One of the main reasons women choose clip-ins is because they are effortless to apply and remove. You can do it at home in just a few minutes, and you don't need any special tools or products.
Here are the basic steps:
-Start with clean, dry hair.
-Open the clips on the extensions.
-Position it at the root of your hair, and then snap the clips closed.
-Repeat until all the pieces are in place.
Open the clips and slide them out of your hair to remove them.
Clip-in hairs are a great option if you are looking for something temporary or want to change the look without making a permanent commitment. They are also less expensive than other hair extensions, and they are relatively easy to apply and remove.
2. Offer a Lot of Flexibility in Terms of Style
When you choose these clip-ins, check for the ones that offer a lot of flexibility in terms of style. You can wear it in unique styles, depending on the occasion. For instance, you can go for a sleek and straight look or choose to curl them for a more glamorous look.
They should also be comfortable to wear. In addition, they should not cause any irritation or pain, even after wearing them for long hours.
Check the reviews to see what other people have to say about the comfort level of the extensions. Also, make sure that they are easy to put on and take off. You should be able to clip it without any help.
3. Relatively Inexpensive
It is vital to compare apples to apples when investigating the cost of hair extensions. The cost may vary depending on the hair extensions, their source, and their quality. Generally speaking, clip-in extensions are less expensive than other hair extensions like tape-ins, sew-ins, or micro-links.
4. Available in a Range of Colors and Textures
You can choose your favorite color and texture when buying clip-in hair extensions. There are many colors available, so you can match your hair color or try a new shade. In addition, you can choose from various textures, including straight, wavy, and curly.
5. Can Be Worn for up to a Longer Period
Lastly, check to see how long the clip-ins can be worn. The average person will want to be able to wear them for several months, if not longer. You should also find out if any special care instructions come with these.
Conclusion
Clip-ins are an excellent way to add length, volume, and even color to your hair without any commitment. You must check for quality and brand reputation before purchasing.
Assisted Living vs. Home Care: A Comparison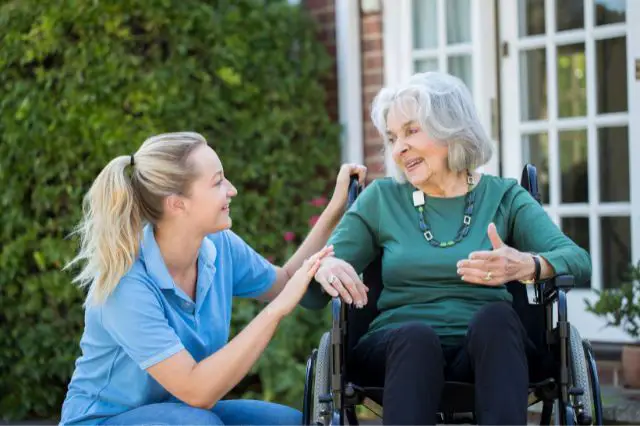 How to approach elderly care is a tough decision for any family –but what's the best solution for your loved one?
Depression, dementia, and chronic illnesses can be debilitating to many, and these diseases or behavioral health issues may not be treated as well by some at-home family caregivers.
That's why many people are turning to assisted living communities as a long-term option that will allow their elderly loved ones to live out their days in comfortable surroundings while being supported by expert caregivers.
Why Choose Home Care?
Home care allows seniors to stay in their homes while receiving daily support.
Some seniors choose home care because they need assistance with general daily tasks.
Home health agencies are there to offer vital services for seniors looking to keep their independence and enjoy a familiar environment.
Home care enables elderly people to live independently for as long as possible, and that's what many want.
Here are three good reasons to pick home health care:
Home health agencies offer services that enable seniors to stay in their homes but receive the attention they need if necessary.
Home care keeps seniors close to their loved ones
Home care agencies have trained caregivers on hand 24/7 to help with day-to-day activities
Why Choose Assisted Living?
Assisted living is a good choice for seniors who are living independently at home but are in need of some extra assistance. Assisted living provides a comfortable environment for seniors to receive daily care, and allows them to maintain their privacy and independence.
Some seniors choose assisted living because they need help with daily tasks such as bathing, dressing, preparing food and medications, or managing their finances. Assisted living communities offer care and nursing services that can help seniors maintain their independence while staying in familiar surroundings.
Here are a few good reasons to pick an assisted living facility.
Assisted living communities provide safe environments for seniors
These communities have expert staff on hand 24/7 to help with day-to-day activities
Assisted living communities offer services that enable seniors to stay in their homes
Assisted living communities have professionals trained in caring for people with disabilities who can help with daily tasks such as learning how to eat, hygiene, and managing medication.
What's the Best Option for Your Elderly Loved One?
Deciding which option is best for your loved one is a tough decision for any family, you must take into consideration your loved one's health as well as your own family's needs.
There will be things like specific medical services that your elderly loved one is likely to need as they age that you want to ensure are met, and it's worth noting that some assisted living communities are better equipped with medical facilities.
It's also important to think about how your loved one would feel in either option.
Assisted living might not be suitable for some seniors who want to live independently, especially if they want to stay in their own homes, but it might be the best option for seniors with more complex needs.
Making the Transition Easier
Helping your elderly loved one make the transition from fully independent living to living with some kind of help, be that home care or in an assisted living setting, isn't always easy, but it can be done by discussing your options with your elderly loved one.
When you've chosen the best option for your loved one and that option has been agreed upon, remember that it's important to allow your loved one the space to make their own decisions.
There will be many things your loved one will need to come to terms with, and the mental health implications are just one of them.
Your loved one will need time to adjust, and the best way to help them is to make it as easy as possible for them in the short term.
This includes:
Assigning a trusted family member or friend as caretaker of your loved one's medical concerns so that you can stay out of their way. You can still check in on them from time to time, and speak with someone about any problems that arise.
Provide your loved one with regular updates about any health issues or changes, including medication changes.
Keeping regular appointments with a skilled nursing or geriatric care practitioner who will be able to provide the kind of advice you need when it comes to your loved one's healthcare needs.
Regularly discuss changes with your older loved one so that they are comfortable with the transition and you know how to act in their best interest.
By keeping regular appointments and discussing the needs of your loved one, you can ensure that they are comfortable with the transition and that the stress of the situation isn't too much for them.
Help Your Loved One Stay Independent
In some cases, your elderly loved one can remain independent for as long as possible in a nursing home or assisted living facility, but at some point in their life, they may require a more intensive level of care to ensure their safety and comfort.
In these cases, you should always make sure you place your elderly loved one in the best possible care when they need it the most.