How Does Modern Education Influence Students' Mental Health?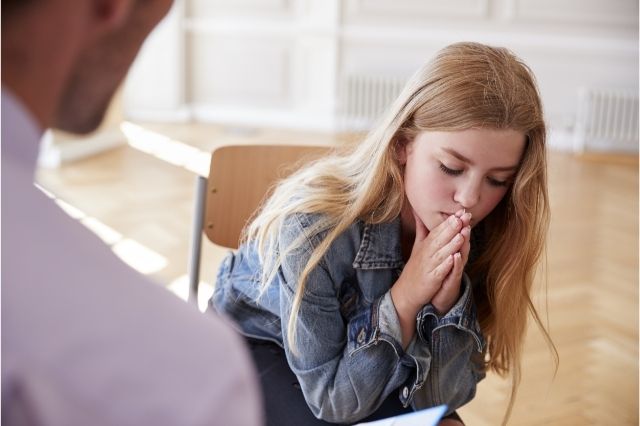 Most of us know about the high standards students have to meet these days. However, not everyone realizes how much stress they cause and how they influence one's mental health. Even in high school, students may deal with numerous subjects they can't master at once. Some students succeed, but they do pay the price for it.
Distress Due to the Lack of Sleep
There's probably not a single student who has never pulled an all-nighter to prepare for a test, cram for an exam, or finish an essay. It's impossible to avoid such a situation when you study at college or university, and it's often the case even at high school. Of course, some students choose to pay for an essay, but that doesn't mean they sleep well and long enough. There are still other tasks to complete.
Sleeping for about four hours is obviously not enough for a human body to function in full. For some time, it may seem okay, but your body resources are not limitless. In addition, it may turn into a vicious cycle.
Stress triggers anxiety.
Anxiety doesn't let one sleep even when they don't have much to work on.
The lack of sleep adds to the stress.
Insomnia
At some point, everyone starts dreaming about proper sleep. Usually, this point is reached when insomnia kicks in and spoils all your plans. First, you count the hours you have left to sleep, then, a couple of hours of sleep go, and then you hear the alarm clock. All of us have such nights from time to time, and it's okay.
However, if this pattern repeats for weeks and months, or even years, without attempts of correction, a breakdown becomes within reach. Sometimes, your brain can shield your mind from facing the truth – it's the anxiety that keeps you up at night and lets you work, study, or simply stay awake to watch series.
Low Level of Socializing
When you drown in numerous assignments, tasks, and chores, there's no time for socializing. The easiest way to communicate with someone regularly is to live on campus and have a couple of words with classmates from time to time.
However, high-school students trying to get only As to enter a great college or university may not have this opportunity, which means that their communication skills weaken even before they get to the campus. It can't but influence their future ability to socialize.
Mood Depends on Energy-Boosting Substances
It's no secret that many students take nootropic medications and drink coffee, tea, energy drinks, and so on. A desperate student will use whatever they can to get a bit more energy to last an additional hour and finish some tasks. For instance, it's a common practice to pull all-nighters before an exam.
It can be efficient from time to time. Yet, your body may become resistant to the effect of a substance, at best. At worst, side-effects will tip the scales, and any kind of problems with physical and mental health can develop. The typical issues include mood swings and irritability that disappear after taking another dose of the chosen booster.
A Time-Bomb Mind
The pressure students are under can go unnoticed at first. Yet, if not relieved, the tension keeps increasing and pushes one towards drastic measures, rash decisions, and inadequate assessment of various situations.
When you're overwhelmed, even the slightest issue can be the final straw. This can actually lead to too serious decisions that will discard all your hard work. At some point, one can even drop out because of some minor problems.
Is It All Fault of an Education System?
Not exactly. The world has been as demanding as the areas of our lives related to education and work. Consumerism and meritocratic views have been thriving for a long time, and these global tendencies can't but influence everything else around us, including how education functions.
Yet, there are some education systems that do not put students under so much pressure. For instance, in Finland, students study less than seven months a year. Moreover, education in Finland is free of charge, which doesn't make most students work while studying or worry about debts. So, there is another way of arranging the learning processes.
How to Protect Yourself From This Influence
The best way out for those who don't have opportunities to change the way education has been perceived these days is to learn how to be stress-resistant. That means defining your real values and making decisions based on them and your needs, not the widely accepted standards. When you're at peace with yourself and your mind, even the most difficult journey can be a piece of cake. So, take care of yourself and don't neglect your mental health.
How Do Modern Health Institutes Influence Personal Well-Being?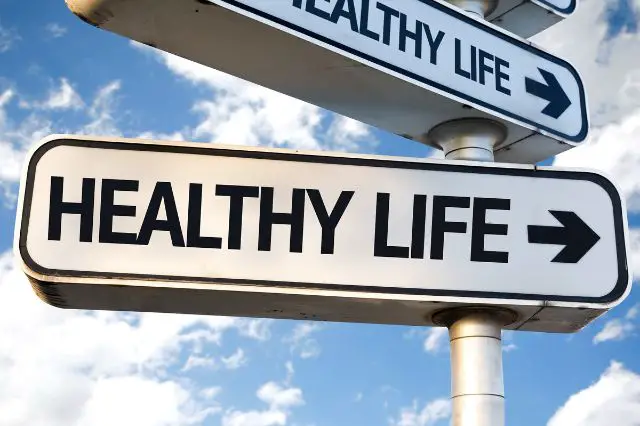 Amidst a period of swift progress in the realms of science, medicine, and technology, the domain of health and wellness has undergone a profound transformation.
A significant catalyst behind this shift is the emergence of the "Genemedics Health Institute," which stands as an instance of a pivotal influencer. These institutes have redefined individuals' approaches to their well-being by providing innovative methodologies, individualized attention, and extensive provisions.
This article delves into how modern health institutes influence personal well-being and shape the path to a healthier and more fulfilling life.
A Holistic Approach: Addressing All Dimensions of Health
These institutes recognize that personal well-being is multifaceted, extending beyond physical health. These institutes adopt a holistic approach encompassing physical, mental, emotional, and even spiritual dimensions of well-being. By addressing all aspects of health, they create a comprehensive framework that nurtures a sense of balance and vitality.
Personalized Care: Tailoring Strategies to Individual Needs
One of its defining features is its emphasis on personalized care. Each individual's health journey is unique, and these institutes acknowledge that there is no one-size-fits-all solution. By conducting thorough assessments and understanding an individual's history, genetics, and goals, they create tailored strategies that address specific needs, increasing the likelihood of successful outcomes.
Incorporation of Scientific Advances: Staying at the Forefront
These institutes stay at the forefront of scientific and medical advances. They incorporate the latest research findings, innovative technologies, and evidence-based practices into their approach. This ensures that individuals can access the most advanced and effective interventions, contributing to enhanced well-being.
Comprehensive Wellness Programs: Guiding Holistic Transformation
Wellness is not just about isolated treatments but the synergy of various interventions. These institutes offer comprehensive wellness programs encompassing various modalities, such as nutrition, exercise, stress management, and mind-body practices. These programs guide individuals through a transformative journey that targets all dimensions of well-being.
Empowerment Through Education: Fostering Informed Choices
Education is a cornerstone of personal well-being; modern health institutes recognize this. They teach individuals about their health, conditions, and wellness strategies. By understanding the principles of well-being, individuals can make informed choices and actively participate in their health journey.
Collaboration and Expertise: A Multidisciplinary Approach
These institutes often bring together experts from various fields, creating a multidisciplinary approach to well-being. This collaborative effort ensures that individuals receive comprehensive and well-rounded care. Whether it's medical professionals, nutritionists, fitness trainers, or mental health specialists, the collective expertise supports holistic health outcomes.
Technology Integration: Enhancing Accessibility and Monitoring
Technology plays a pivotal role in modern health institutes. Telemedicine, wearable devices, and health-tracking apps are integrated to enhance accessibility and monitoring. Individuals can engage in virtual consultations, track their progress, and receive real-time feedback, making well-being more manageable and interactive.
Cultivation of Mind-Body Connection: Nurturing Mental Wellness
These institutes recognize the intimate connection between the mind and body. They offer mind-body practices such as mindfulness, meditation, and relaxation techniques that promote mental wellness. By cultivating this connection, individuals can achieve greater emotional balance and resilience.
Inspiration for Lifestyle Changes: Sustainable Transformation
Perhaps one of the most profound influences is their ability to inspire lasting lifestyle changes. Through personalized guidance, education, and holistic approaches, individuals are empowered to make sustainable changes that transcend temporary fixes and lead to enduring well-being.
Conclusion
Modern health institutes are transforming the landscape of personal well-being by offering holistic approaches, personalized care, and evidence-based practices. Their influence goes beyond addressing symptoms; they empower individuals to take charge of their health journey, make informed choices, and embark on lasting vitality.
By embracing the pioneering approaches and comprehensive strategies of experienced institutes, individuals can chart a course towards a life marked by enhanced health, greater contentment, and lasting fulfilment.
What Causes Dry Skin and How to Treat It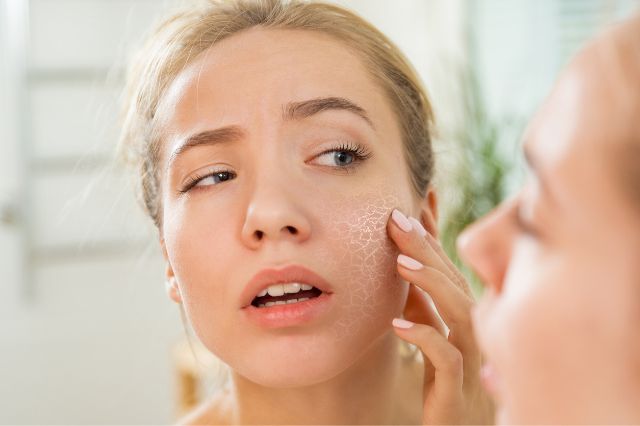 Dry skin is a common condition that affects many individuals, causing discomfort and a rough texture. Understanding the causes and implementing effective treatments can help alleviate this issue. Several factors contribute to the development of dry skin. One primary cause is the loss of water from the skin, leading to dehydration. Age plays a significant role, as our skin tends to lose moisture more easily as we grow older.
Additionally, an individual's medical history can influence their susceptibility to dry skin. Treating dry skin involves implementing changes in one's beauty routine and skincare regimen utilizing certified products from https://supermood.us/ Proper hydration is crucial; individuals should ensure they drink enough water throughout the day and use moisturizers that retain moisture in the skin effectively.
Types of Dry Skin
Dry skin is a common condition that can affect individuals of all ages. It occurs when the skin loses its ability to retain moisture, leading to a rough texture, excessive itchiness, and potential infections. Understanding the different types of dry skin is crucial to develop an effective skincare routine. One factor that can contribute to dry skin is dehydration. When our body lacks water, it can manifest through our skin. Incorporating supplements and staying hydrated throughout the day can help improve overall skin health.
What Causes Dry Skin?
Dry skin can be a common issue that many people face, and understanding the causes behind it can help in finding effective solutions. There are several factors that can contribute to dry skin, including external and internal influences. One of the main causes of dry skin is exposure to harsh elements such as extreme weather conditions or excessive sun exposure. Skin burns or stings, coupled with peeling skin, are often indicators of prolonged exposure to these elements. Additionally, certain environmental factors like low humidity levels or excessive heat can also strip moisture from the skin, leading to dryness.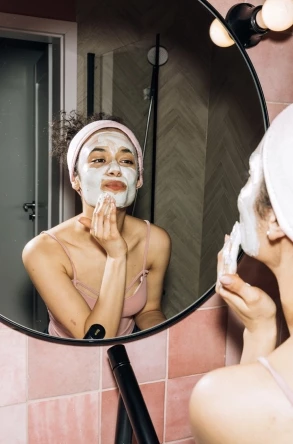 Risk Factors for Dry Skin
Dry skin can be a common concern for many individuals, and understanding the risk factors associated with it can help in preventing and managing this condition effectively. Several factors contribute to dry skin, including external irritants, lifestyle choices, and environmental factors.
Understanding the risk factors for dry skin is crucial in preventing and managing this condition. Here are some key preventive measures individuals can take:
1. Stay hydrated: Drinking an adequate amount of water helps maintain skin hydration from within.
2. Use suitable skincare products: Choose moisturizers that are specifically formulated for dry skin, as they contain ingredients such as hyaluronic acid or ceramides that help lock in moisture.
3. Practice good hygiene: Avoid using harsh soaps or hot water, as these can strip the natural oils from your skin and worsen dryness. Opt for gentle cleansers and lukewarm water instead.
4. Protect the skin from harsh environmental conditions: Cold weather, low humidity, and strong winds can exacerbate dryness. 
Symptoms of Dry Skin
Dry skin can be a common issue for many individuals, causing discomfort and irritation. Recognizing the symptoms of dry skin is crucial to effectively address and treat the condition.
One of the most noticeable symptoms of dry skin is experiencing a burning or stinging sensation on the skin. This sensation may be more prominent after bathing or exposure to harsh weather conditions. 
Can Dry Skin Cause Acne?
When the skin is dry, it tends to produce more oil to compensate for the lack of moisture. This excess oil can clog pores and lead to the formation of acne. Moreover, dryness can impair the skin's natural barrier function, making it more susceptible to harmful microorganisms like bacteria and viruses. These microorganisms can further trigger inflammation and breakouts.
To prevent dry skin from exacerbating acne, use gentle cleansers that do not strip away natural oils and follow up with moisturizers suited for your specific skin type. 
How to Prevent Dry Skin
Regularly moisturizing your skin with creams or lotions is essential to locking in moisture and preventing dryness. Look for products that contain hydrating ingredients such as hyaluronic acid or glycerin. Applying these moisturizers immediately after showering or bathing helps seal in moisture.
Taking good care of your skin involves establishing a consistent skincare routine using certified products. This includes gentle cleansing, exfoliating regularly (but not excessively), and protecting your skin from harmful environmental factors such as excessive sun exposure or cold weather conditions.
Review some preventive measures you can take to keep your skin hydrated and healthy:
1. Hydrate from within: Drink an adequate amount of water throughout the day to maintain hydration levels in your body. Staying hydrated can help improve overall skin health.
2. Moisturize regularly: Use a good-quality moisturizer suitable for your skin type. Apply it generously after bathing or washing your face to lock in moisture.
3. Avoid hot showers: Hot water can strip away natural oils from the skin, leading to dryness and irritation. Take lukewarm showers instead and limit their duration.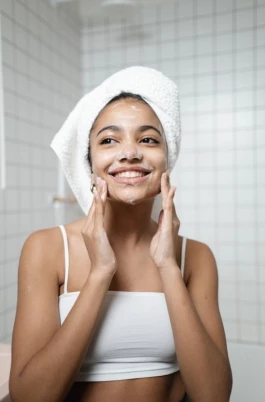 Best Supplements for Dry Skin
Dry skin can be a common and bothersome issue for many individuals. It can lead to discomfort, itching, and even skin burns or stings. Thankfully, there are several supplements available that can help improve the condition of dry skin.
One important aspect of addressing dry skin is ensuring proper hydration from within. Omega-3 fatty acids, such as fish oil supplements, are known to improve skin hydration and reduce inflammation. These supplements not only benefit the overall health of the body but also contribute to maintaining healthy skin.
Another supplement worth considering is vitamin E. Known for its antioxidant properties, vitamin E helps protect the skin from harmful free radicals and promotes healing of damaged or peeling skin. It can be found in various forms like capsules or topical creams and lotions.
6 Unconscious Habits that Might Be Aging Your Face Prematurely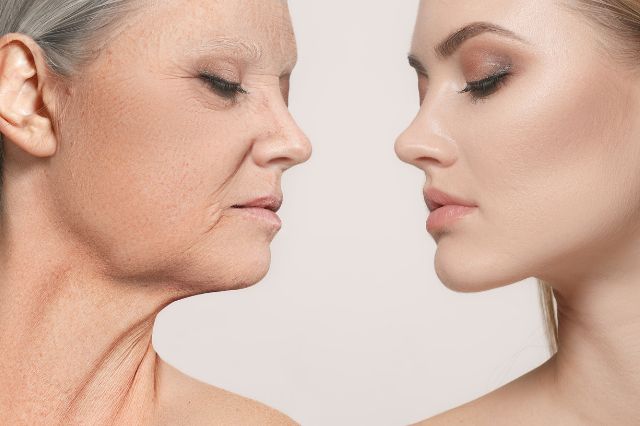 Untimely aging of your face is not just about genetics or the passing of years. Your everyday habits have a big say in how youthful your skin looks. These are the seven unconscious habits that might fast-track your facial aging and practical ways to counter their effects.
Sleeping positions
Facial sagging is a common concern as time goes by. The proteins, collagen, and elastin that lend your skin its firmness and elasticity gradually decline, leading to saggy skin. One silent contributor is sleeping on your stomach or side with your face mashed into the pillow. This constant pressure could speed up the breakdown of collagen and elastin fibers over time.
If you're noticing facial sagging, a reliable fix could be browlift surgery. This surgical remedy zeroes in on your forehead and brow regions, giving the skin a lift to restore a youthful appearance (https://browlifts.com/).
Inadequate rest
Sleep that's inadequate or subpar can take a toll on your skin. When you're in deep sleep, your body carries out cell repairs and regeneration, including the cells that keep your skin looking its best. Give sleep it's due by setting a regular sleep schedule and creating an environment conducive to slumber. Strive for 7-9 hours of uninterrupted sleep each night, allowing your body and skin the time to rejuvenate.
Sun overexposure
Too much sun exposure is a primary cause of premature aging. The sun's UV rays can impair collagen fibers, leading to a loss of skin elasticity. Over time, this manifests as wrinkles, fine lines, and age spots.
Make sunscreen a non-negotiable in your daily skincare regimen to battle the aging effects of sun exposure. Opt for a broad-spectrum sunscreen boasting SPF 30 or higher, and slather it generously on all exposed sections of your face and neck.
Inadequate hydration
Dehydrated skin is more prone to wrinkles and fine lines. When your skin lacks proper moisture, it could look dull and lackluster, accentuating the signs of aging. Drinking water throughout the day is vital to maintaining healthy, youthful skin. On top of that, include a hydrating moisturizer in your daily skincare routine. Seek out products enriched with ingredients like hyaluronic acid, which aids your skin in retaining moisture and achieving a plump, youthful look.
Repetitive facial expressions
Your muscles contract each time you make a facial expression, like smiling or frowning. Gradually, these repetitive contractions can lead to wrinkles and fine lines. Botox injections offer a sought-after remedy for diminishing the appearance of dynamic wrinkles caused by recurring facial expressions. Botox temporarily eases the muscles, halting them from contracting and generating wrinkles. The result is skin that appears smoother and more youthful.
Unhealthy diet
A diet filled with processed foods, sugary snacks, and unhealthy fats can trigger inflammation. This inflammation can manifest on your skin as acne, redness, and accelerated aging. Choose a diet abundant in antioxidants, vitamins, and minerals. Amp up your meals with fruits, vegetables, nuts, and fatty fish, equipping your skin with the nourishment it needs to remain youthful and radiant.
Final words
Aging gracefully involves more than what your genes decree. It's about diligence in battling habits that expedite aging. By addressing these habits, you'll keep your skin's youthfulness intact. Embrace a lifestyle with positive changes, nurture your skincare routine, and practice self-care to keep your face looking young and attractive.