How to Help a Child with Autism Master Everyday Skills?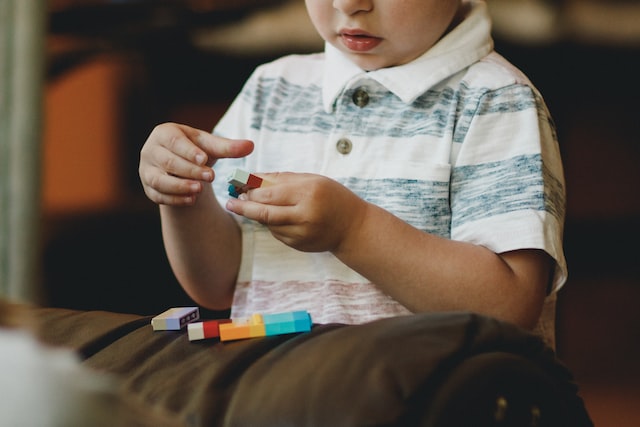 Raising a child with autism can be challenging, especially when it comes to everyday skills like brushing their teeth, washing hands, and dressing themselves. One of the most difficult things for parents to learn is how best to help their child develop these common life skills. If your family has recently been touched by an autism diagnosis or you have a long-standing need for support in helping your autistic loved one reach greater potential in mastering everyday skills — we're here to provide some helpful advice. In this article, we will discuss the different approaches and strategies that may be taken when trying to help a child with autism acquire needed daily living skills while also promoting independence whenever possible.
Understand the Challenges – Identifying and Understanding the Challenges an Autistic Child Faces Can Help to Inform the Right Approach to Mastering Everyday Skills
It is no easy task to identify and understand the challenges an autistic child faces. On top of that, it can be difficult to know how best to go about mastering everyday skills and achieving success. But it is important for parents, caregivers, and educators to take the time to do so. Without a strong understanding of the challenges and potential roadblocks, behavior management plans may not achieve the desired results.
Determining these individualized needs can help set up meaningful treatments, will open opportunities for learning gainful life skills, and create an environment where everyone involved has a better insight into what works best for each child's development. For example, potty training a child with autism can be significantly different than when working with a typically-developing child. You need to make sure you are properly prepared and have all the necessary resources to help your child learn.
Break Down Tasks into Manageable Steps – Breaking Down Complex Tasks into Smaller, More Manageable Steps Is Key to Helping a Child with Autism Master Daily Tasks
Learning how to break down complex tasks into simpler, more easily handled steps can be incredibly beneficial for kids who struggle with autism. This strategy helps children focus their attention on one, smaller step at a time, instead of feeling overwhelmed and frustrated by an insurmountable challenge. For instance, complex tasks such as packing for a vacation can be broken down into ideas like laying out all the items needed for packing first, then putting them into bags or suitcases one by one. Smaller, achievable steps help support autonomy and progress — both of which are so important to the development and well-being of children with autism.
Promote Positive Reinforcement – Use Positive Reinforcement Strategies Like Praise or Rewards When Your Child Accomplishes Tasks
As a parent, it is important to talk to your child often and reinforce positive behavior. Positive reinforcement can take the form of praise when they reach goals, complete tasks, or even make a mistake but show improvement. It's helpful to avoid any sort of criticism and instead look for opportunities to encourage success. Rewarding moments with small incentives like a treat or a special privilege is also an effective way to promote positive reinforcement. Doing this on a consistent basis will help your child build confidence and feel accomplished in their achievements.
Create a Routine – Structured Routine Helps Autistic Children Anticipate What Will Come Next and Feel More in Control of Their Environment
One of the most important things a parent or caregiver with an autistic child can do is to create a structured routine. Establishing and following a regular schedule of activities helps autistic children anticipate what will come next, which is key in providing them with the sense of stability they crave. As the child begins to outlook their day and learn when different activities should take place, they will feel more control over their environment, effectively easing stress levels while learning more independence and greater self-determination. It may take some time to develop achievable routines that fulfill basic needs while still providing enough flexibility for improvising special moments, but it is undoubtedly worth the effort.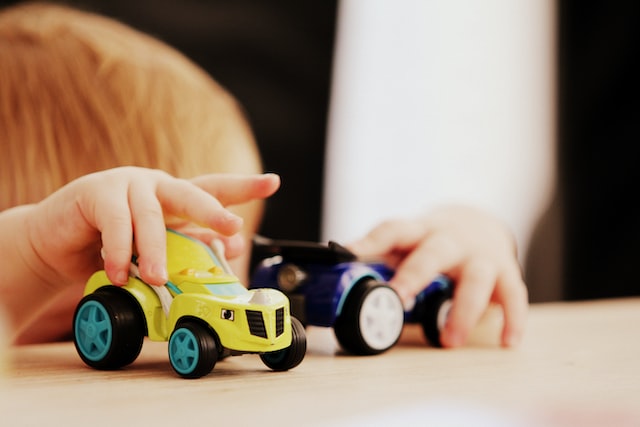 Seek Professional Help – Consulting with Qualified Professionals Such as Therapists and Pediatricians Can Provide Valuable Support for Parents of Autistic Children
If you are the parent of an autistic child, you may be feeling overwhelmed. Don't go it alone! Seeking professional help from qualified professionals such as therapists and pediatricians can provide invaluable support and guidance for parents who are navigating this sometimes challenging reality. Caring and experienced practitioners can be a valuable source of advice on managing behaviors and developing appropriate interventions that may benefit your child, as well as providing much-needed emotional support during what can be difficult times. So if you're struggling to cope with the demands of parenting an autistic child, reach out for help – it will make all the difference!
Be Patient and Encouraging – Most Importantly, Stay Patient and Encouraging Throughout the Process of Helping Your Child with Autism Master Everyday Skills!
When it comes to helping a child with autism master everyday skills, being patient and encouraging is one of the most important strategies. As a parent, it's easy to want immediate results or to get frustrated with setbacks. However, every individual learns differently and requires a different approach; therefore, having patience and staying positive are keys to success. Allowing your little one the time and support they need to go through the process of trial-and-error will not only strengthen their chances of mastering the task but shows them that you can appreciate the time they take to learn—even if results aren't always immediate. Learning happens one step at a time – remain patient and encouraging throughout the journey!
In conclusion, we've just touched the surface of helping autistic children with their everyday skills. What's most crucial is that you give your child plenty of encouragement and patience as they progress through their journey. Every challenge holds an opportunity for growth and learning, no matter how daunting it may seem at first. Remember to take all of your available resources into account such as breaking down tasks into manageable steps, positive reinforcement strategies like praise or rewards, creating a routine, seeking professional help, and lastly giving plenty of patience and encouragement along the way. With everyone's support, autistic children can continue to make strides in conquering their everyday challenges and live happy and fulfilling lives.
How Often to Use Lip Balm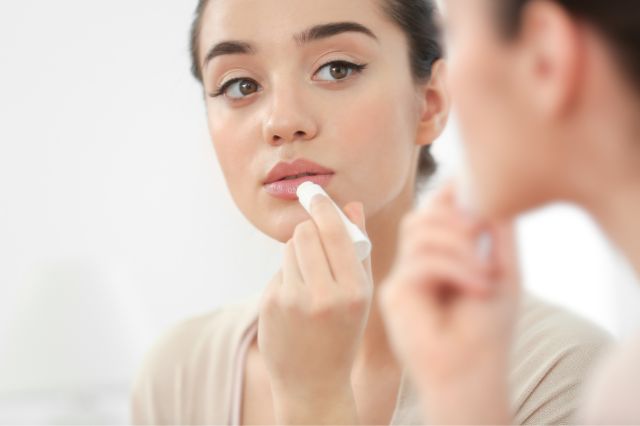 Chapped or cracked lips is a condition that affects many people of all ages. Harsh weather conditions, habitual or excess lip licking, and certain medications are key causes of the problem. A swipe of bulk lip balm can help you keep your lips in top shape and condition, no matter your situation.
How Frequent You Should Use a Lip Balm
Many people use lip balm whenever they feel they need it. You can choose to apply your lip balm whenever you feel like the previous protective layer is not there anymore. Here are key moments observed by regular lip balm users:
Morning Hours
In the morning, your lips are likely to be dry. You can apply lip balm after a shower to provide a protective layer against the factors that lead to the condition. The coating helps seal the moisture on the lips, discouraging drying out and cracking.
After Every Meal
When eating or drinking, you gradually lick your lips. The saliva inevitably gets to your lips' surface and removes the lip balm layer. To keep your lips moisturized, you must reapply the lip balm after every meal or drink.
Before Going to Bed
During the night, your body releases waste products, resulting in water loss. The loss of water can make your lips dry and cracked. Applying lip balm before bedtime helps hydrate your lips' skin, letting you have smooth and soft lips in the morning.
Reasons for Regular Lip Balm Applications
Some people need lip balm more often due to extreme heat, cold, or wind. The weather can force you to constantly reapply your lip balm to keep your lips hydrated and soft.
Certain behaviors, like compulsive or habitual lip licking, can cause lip lines. The saliva from the tongue strips the lips of moisture, causing dryness. You need to apply lip balm frequently to keep your lips moisturized, reducing the risk of cracked lips.
Some health conditions, such as chronic dry lips, can lead to dry lips. Regular lip balm is useful to keep the lips hydrated and avoid lip lines or cracks. Most people affected by chronic dry lips are people undergoing chemotherapy.
Lip balm helps by rehydrating and nourishing your lips. Some lip balms have a hint of color that helps brighten your appearance. Here are other benefits of using lip balms:
Heals Chapped Lips
If you live in a dry and cold climate, your lips are likely to get chapped or cracked.  Such lips can be painful or even result in bleeding. Lip balms comprise active ingredients that help keep your lips hydrated and help them heal quickly.
Protects Against Sunburns
Direct and constant exposure to harsh sun rays can cause your lips to get dry causing lip lines or cracks. UV rays can cause hyperpigmentation on and around the lips. Some lip balms come with a sun protection factor (SPF) that helps protect your lips from harmful sun rays. The lip balm keeps your lips hydrated and avoids the insightful lip lines of your dry lips.
Keeps Your Pout Plump
Dry lips are prone to shrinking in size. Applying lip balm helps moisturize your lips and prevents them from drying.
Completes Your Makeup Touch
Before wearing your lipstick, apply a thin layer of lip balm. The lip balm can help you get a smooth and impressive final look. If applying matte lipstick, you should use a thin layer of lip balm and wait until the gloss dries before wearing your lipstick.
Some people incorporate lip balm into their base makeup as a blush. The lip balm is applied underneath the foundation for a soft pop of color. You can choose to use the lip balm after blending your contour to add a flush of color to your skin.
Athletes apply lip balm around their noses during winter. The lip balm helps to prevent the nose area from getting dry or chapped.
Applying Bulk Lip Balm
Dry lips are flaky, painful, and hard to conceal. Taking time to take good routine care of your lips can help you avoid the problem. One of the best lip skin care is applying bulk lip balm. The lip balm enables you to keep your lips hydrated and free from dryness.
Some Baking Recipes to Infuse with Delta 9 THC Gummies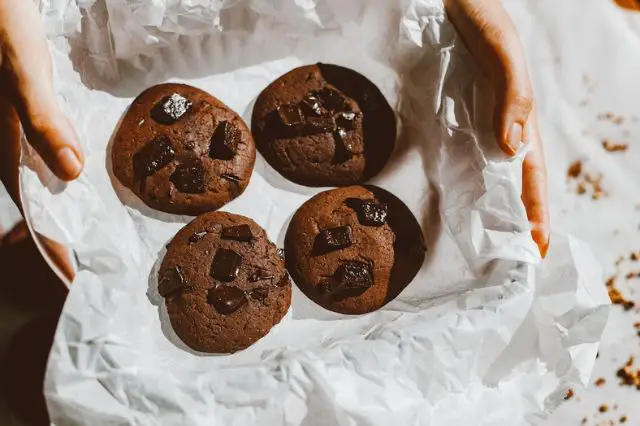 Are you looking for a way to enjoy thc 9 gummies while indulging in some delicious baked goods? If so, we have the perfect recipes just for you! This blog post will discuss easy-to-follow baking recipes that combine your favorite edibles into familiar desserts and snacks. From creamy brownies to savory tartlets, these treats are guaranteed to make mouths water with their tantalizing aroma of Delta 9 flavor. Whether it's an afternoon snack or a unique treat at a social gathering, these edibles will always please you. So let's start baking up something special today!
7 Best Baking Recipes Infused with Delta 9 THC Gummies
1. Chocolate Chip Cookie Bars
Baking delicious treats with some extra zing is a great way to add flavor and interest to an ordinary dessert. Chocolate chip cookie bars are always crowd-pleasers, but you can kick them up by effortlessly infusing them with Delta 9 THC gummies. Many edible recipes call for precise ratios of butter or oil infused with marijuana, but this method eliminates the need to measure your ingredients – simply replace one egg with two Delta 9 THC gummies!
The result is a delicious treat that packs just the right punch. If you want something even more unique, you can try swapping out a few chocolate chips for marijuana-infused gummies, too – the endless possibilities!
2. Peanut Butter Brownies
An exciting spin on a classic favorite, it's now possible to infuse your peanut butter brownies with Delta 9 THC gummies! Making this treatment is quick and easy and is a great way to give yourself an extra boost of joy. All you need to make it are your favorite store-bought pre-made brownie mix, peanut butter chips, and a handful of Delta 9 THC gummies.
Start by following the instructions for the brownie mix and adding the peanut butter chips for extra flavor. Then add the THC gummies—available in various doses—and bake them according to the package directions. Let cool before serving, and enjoy!
3. Apple Pie
If you're looking for a way to make apple pie even more indulgent, infusing the classic dessert with Delta 9 THC Gummies can be an easy and delicious way. This cannabis-infused treat is ideal for sharing with friends and family at gatherings or as an extra-special treat for yourself. As Delta 9's gummies are pre-measured and come in various flavors, it's easy to tailor your baking project to your taste. Apple pie can get a whole new level of flavor when these gummies are added, creating a delicious dessert that will leave everyone wanting more. Just remember – because of their potency level, it's best to consume cautiously!
Apples and cinnamon are always a winning combination! To make this classic dessert even more unique, mix some diced Delta 9 THC gummies into your filling before baking it in the oven. This will give your pie extra flavor and sweetness to please the pickiest eaters.
4. Cheesecake
Making THC-infused cheesecake is surprisingly easy with Delta 9 THC gummies! Adding these tasty gummies' colors, flavors, and effects can transform a regular baked cheesecake into a delicious dessert that your friends and family will love. Before you start baking, work out the desired THC dosage to ensure each slice has a consistent potency. Add some gummies with the filling or topping and stir it while baking or refrigerating. The result is an alluring combination of creamy texture and intense flavors, bound to awaken everyone's taste buds!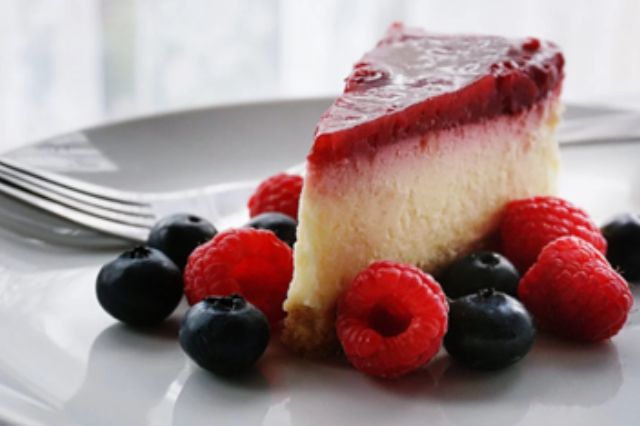 5. Lemon Bars
Infusing lemon bars with Delta-9 THC gummies is an easy way to add a bit of sweetness and sourness to the often awful taste of cannabis edibles. Making these bars couldn't be simpler – just melt the gummies and mix them into a lemon bar recipe. The bright yellowish color of the gummies also adds an aesthetically pleasing contrast to the typical orange-yellow hue of baked cannabis-infused treats. The result is an incredibly delicious and mellow experience that can be enjoyed as a snack, dessert, or even accompaniment to an evening outdoor activity. For those looking for something different regarding edibles, lemon gummies infused with Delta-9 THC are worth exploring.
6. Oatmeal Raisin Cookies
Oatmeal Raisin Cookies infused with Delta 9 THC gummies are an enjoyable and unique treat for cannabis users looking for a delicious twist on the classic cookie. Making these delectable treats is surprisingly straightforward and does not require much more than a few ingredients and an oven to bake your cookies. Start by combining softened butter, sugar, eggs, vanilla extract, and baking soda in a bowl, then gradually add the dry ingredients of old-fashioned rolled oats, flour, raisins, and chopped walnuts. Finally, break up some marijuana-infused Delta 9 THC gummies into small pieces and mix them into the master batch. With some effort, you can create oatmeal cookies that provide much more than simply good taste.
7. Cupcakes
If you're a fan of both cupcakes and cannabis, try making Delta 9 THC Gummy-infused cupcakes next time. This is not only an exciting way to enjoy your favorite treats but also ensures that you get the exact amount of Delta 9 THC in each one. It's simpler than you think- all you need is your favorite cupcake recipe, store-bought gummies, and wax paper.
First, melt your gummies on the stove or microwave, giving you the perfect consistency for infusing cupcakes. Next, line a muffin pan with wax paper. Place your desired amount of melted gummy into each lined muffin chamber and spread it evenly with a spoon or knife. After that, bake your cupcakes as usual, and voilà – kick back and enjoy an amazing dessert made with Delta 9 THC Gummies!  
Conclusion
As you can see, Delta 9 THC gummies are versatile, and their many uses make them the perfect ingredient for your next culinary adventure. Before using these one must know the difference between delta-8 vs delta-9. With this simple guide, you can create delicious edible treats that your friends will love. Whether you're looking for something sweet and savory, unique with zesty flavors, or an easy-to-make snack for your next party, Delta 9 THC gummies have covered you! Moreover, these recipes can be tailored to any dietary or taste preferences, making them an excellent choice for everyone. So get creative and start cooking! And don't forget to enjoy responsibly.
How To Deal With Trauma The Right Way: 6 Coping Tips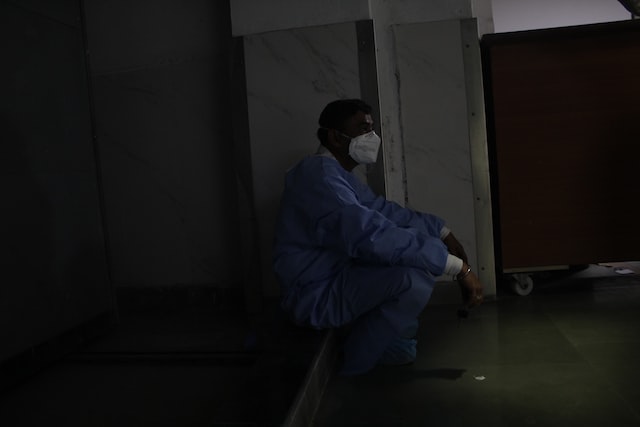 We all know that first responders deal with some pretty tough stuff on a daily basis. But what happens when the weight of trauma becomes too much to handle? How can you tell if you're coping in a healthy way, or if you're starting to develop some unhealthy habits? Keep reading for six tips on how to deal with trauma the right way.
1. Acknowledge what happened and give yourself time to process it
Passing through difficult times is never easy, especially when you don't have the resources to process what is happening. All too often, we rush first responses to situations before really giving ourselves time to digest the magnitude of it all. Acknowledging what has happened and using a personalized approach, breaking things down into smaller pieces, and validating your own journey – can be transformational experiences in one's life. Take the time to accept what you are going through and remember to show yourself kindness.
It's also important to understand that the healing process takes time, and there is no one-size-fits-all timeline for recovery. Each person heals differently and at their own pace, so it's important to take your time in processing these emotions in order to properly heal from any trauma experienced.  Doing this will also help prevent further psychological damage down the road as grief and trauma can have lasting, long-term effects. Giving yourself the time to process and acknowledge your emotions is one of the most important steps you can take in order to recover properly from traumatic experiences.  It's also important to remember that while it may be difficult, understanding and accepting what happened can help bring closure and peace of mind.  Trauma affects us all differently, so finding a coping strategy that works for you and allows you to heal in the best way possible is important. Acknowledging what happened and giving yourself time to process it is an essential step on how to deal with trauma in a healthy way.
2. Seek professional help if needed
When it comes to recovering from trauma, there is no one-size-fits-all answer. Everyone reacts differently and has different needs when it comes to dealing with the aftermath of a traumatic experience after an emergency situation. That's why seeking professional help can be an important part of the process. Working with a therapist, psychologist, or counselor can provide you with the safe space you need to talk about your experiences and feelings in an objective and nonjudgmental way. They can also offer helpful strategies for managing stress, working through emotions, developing healthy coping skills, and more. If you have experienced trauma and are looking for first responder treatment, reach out to a qualified mental health professional today. It could make a world of difference in your healing journey. 
3. Find a support system of family or friends to lean on
Having friends and family to lean on during times of stress, difficulties, or just during everyday life is an invaluable resource that can often be taken for granted. While it's easy to feel isolated in our current world, having a support system of like-minded individuals who understand us can provide us with an invaluable sense of acceptance and belonging. Whether it's venting over the phone, meeting up once a week or just sending each other an occasional text or email, making sure we have a good group of friends or family members to back us during challenging times can help get us through whatever life throws our way.
4. Don't bottle up your emotions – express them in a healthy way
Expressing emotions and feelings in a healthy way is so important because bottled-up emotions can create problems and even lead to physical pain. Being honest with yourself and others about how you're feeling is necessary for your overall well-being. It's also necessary in order to have healthy relationships with those around you. When we trust someone enough to share our vulnerable sides, the relationship deepens and strengthens positively. Of course, expressing emotions isn't always easy—but learning new tools or seeking support from friends, family, or professionals are good starting points. Letting things off your chest brings peace and makes us better able to tackle the challenges of life openly and honestly. 
5. Take care of yourself physically and mentally
In our busy, modern world, it is more important than ever to take the time to take care of ourselves physically and mentally. This involves carving out moments from our everyday lives to do something that re-energizes us and provides some kind of self-care – whether that be taking a walk in nature, meditating, or curling up with a good book. Doing this regularly can improve our physical, emotional, mental, and spiritual well-being and give us the strength we need to face whatever comes our way. It's not always easy to make time for yourself, but it's worth it – so don't forget to take care of yourself both in body and spirit!
6. Create a new normal for yourself post-trauma
After going through a traumatic experience, it may feel like your life is forever tainted by the event. However, rather than accepting this harsh reality, I encourage you to reimagine what "normal" looks like. Consider habits, environments, and behaviors that contribute to your overall well-being, and make conscious steps to reintroduce those into your life. Experiment with healthy coping strategies until you find ones that work best for you – and don't be afraid to ask for help from someone trusted if you need it. You can create a better reality for yourself after trauma: the power is wholly in your hands.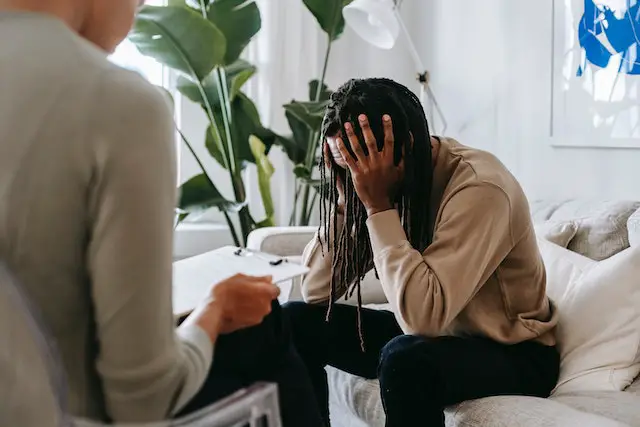 If you're struggling to cope with a traumatic event, know that it's normal to feel overwhelmed and frightened. Give yourself time to process what happened—acknowledging your emotions is an important first step. Expressing what you're feeling in a healthy way can also help release some of the pent-up emotions you may be carrying around. Find a supportive network of family or friends, and don't hesitate to seek professional help if needed. Finally, make sure to take care of yourself both physically and mentally during this difficult time. Creating a new normal for yourself post-trauma will look different for everyone, but eventually, life will go on.