How to Make the Best Social Media Posts While Travelling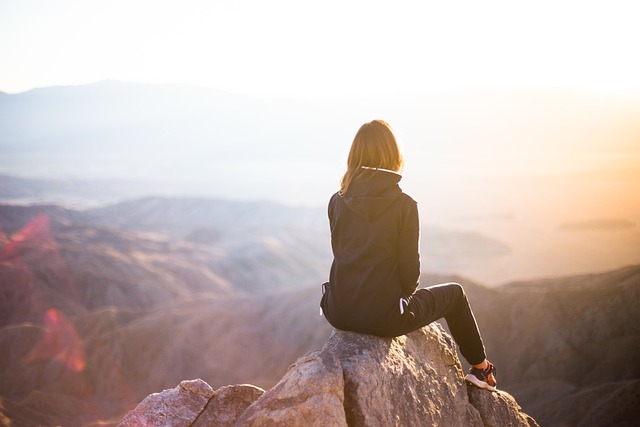 Travelling and social media seemingly go hand in hand. Many people use their social media accounts to keep their followers updated as they travel and see more of the world. While it's a hobby for some, it's a way of making money for others. Here are some steps to take to make better social media posts while travelling, whether for fun or to make money.
Make Fewer Posts
Whatever you're doing, whether you're exploring Australia's can't-miss attractions or exploring the diverse countries of Europe, don't post too frequently. Don't inundate your followers' feeds with updates, especially if they're about relatively mundane things. It's a matter of less is more.
Travel can make people jealous. You don't want to rub your followers up the wrong way. Post too much and some followers might think you're showing off. Simply keep your updates to a minimum.
Give Shorter Updates
Taking the less-is-more concept further, it'll help if your updates are on the short side. Of course, this doesn't apply to photos, but if it's pieces of text and videos you're creating, think about their length.
Social media is about content that's quick to consume. If you post a 10,000-word summary of your travels, very few people will read it fully. However, if it's only 500 words, it should get read by more people. For videos, again, it's about keeping it short. A five-minute video is more appealing than one that lasts 50 minutes.
People like to see the destination, not necessarily the journey. While travelling, your downtime should be an opportunity for you to recharge. Keep up with friends and family, meet new people or even just play games to keep yourself entertained.
Be Authentic and Relatable
Your followers are more likely to engage with your content if it's on their level. Let's say you've been presenting yourself to them as someone down to earth with a wicked sense of humour. You then post a video of yourself on a yacht wearing expensive clothes and never cracking a joke.
The last post isn't going to go down well with your followers because it's not what they expect from you. They're more likely to appreciate your content if it's in line with earlier posts. People respond much better to content that's authentic, so no matter what you like to do – post about that! It doesn't matter if you enjoy visiting museums, going to tourist hotspots, or playing at the local casinos; post about what you like doing. You'll find that people relate to it a lot more, and you'll get more engagement from your followers and can follow up on that content at home. For example, suppose you like playing at foreign casinos. You can follow that up with online or local casino content when you're back home. Post content showing the games you like playing, including new ones you may have found on your travels, like keno, Andar Bahar, or Jhandi Munda. You can make a lot of content from a top-rated online casino, so if that's what you enjoy, take advantage of it. The site includes comprehensive guidelines and winning strategies to help you progress. Just keep it authentic to your brand.
You're the glue that holds your social media posts together. Stay true to who you've been on social media, and your posts should go down better with your followers.
Grab People's Attention
Before setting off, research and see what you could experience while away. Think about what might go down well with your followers and other people. If a particular attraction or landmark looks impressive, add it to your itinerary.
A great way to grab people's attention is by showing them something they've never seen before. If you're going to Paris and making one post, don't have the Eiffel Tower as the focus, as people have seen it before. After all, it's one of the world's most popular tourist attractions and attracts around 22,000 visitors daily. Instead, showcase something less well-known and more likely to pique people's curiosity. The key is to show your followers things they're not familiar with but not overdo it. Give them glimpses and previews by snapping perfect photos and filming incredible videos. Command their attention and make them want to visit the place themselves.
The Different Kinds of Pools Hotels Offer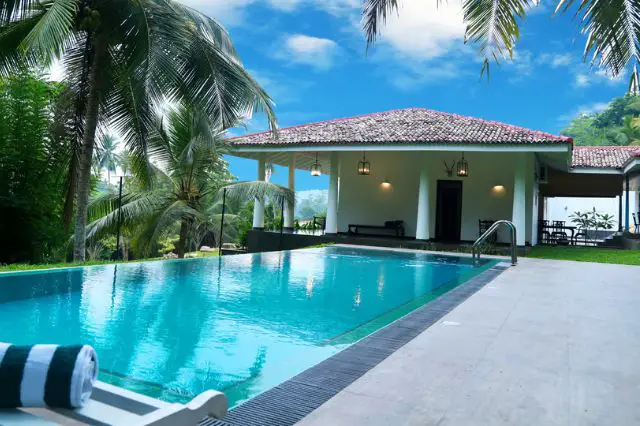 Hotels offer different kinds of pools to appeal to different types of guests. The three most common kinds of pools are indoor, outdoor, and rooftop pools. Indoor pools are usually heated, while outdoor pools may or may not be. The Rooftop Pool offers stunning views but may not be suitable for guests with young children. It depends on your situation, but it does sound like a great option to combine an idyllic view or skyline view with a swim or soak in a pool.
Indoor Pools
The advantage of the indoor pool is that it can be enjoyed year-round, regardless of the weather outside. Indoor pools are typically heated, so even in the middle of winter, you can take a dip without feeling a chill.
Another plus is that indoor pools tend to be less crowded than outdoor pools, so you may have more privacy to enjoy your swim. On the downside, indoor pools can sometimes feel stuffy, and the chlorine level may be higher than at an outdoor pool.
If you have asthma or other respiratory issues, you may want to avoid an indoor pool.
It is great if a hotel has both options, but often you will have to choose your hotel based on the pool if that is your thing.
Outdoor Pools
Outdoor pools are a great option if you want to enjoy the sunshine and fresh air. Also, they are often situated where there is a great view around. If you like being outdoors, then this is a way to achieve it without needing to venture far. You can still be protected by the confines of the hotel yet feel a sense of freedom and relaxation.
One downside of outdoor pools is that they may not be heated, so if you're swimming in the cooler months, you may feel a little chilly. Another potential drawback is that outdoor pools can be more crowded than indoor pools.
Rooftop Pools
Rooftop pools offer some amazing views, making them a popular choice for hotel guests. If you're looking to relax and take in the sights of the city, a rooftop pool is a great option.
However, rooftop pools may not be suitable for young children, as there is a risk of them falling off the edge. Additionally, rooftop pools can be more crowded than indoor or outdoor pools.
If you want a great view there is nothing, however, like the experience of an outdoor pool. Also, it is something that you will not get to experience all that often. It is the hotel experience that provides the chance to take a dip in the open air and on top of a roof. You can sightsee the whole city that you plan to visit the next day while feeling relaxed and looking forward to it.
Special Features
Some pools offer special features like bubbling Jacuzzis or massage jets. These can be great for relaxing after a long day of sightseeing or swimming laps. Other pools may have slides or other playful features to appeal to families with children.
With the special features, further relaxation and fun can be added for the enjoyment of the whole family.
Consider the ages of your guests and what their needs might be when booking a hotel that offers not only a pool as an amenity but something extra on top. If you're looking to relax, an indoor pool with special features might be the best option. Those who like a nice view will appreciate the outdoor pool. Whereas anyone with children will value a waterslide. No matter what kind of pool you choose, make sure to take advantage of your hotel's amenities during your stay. This can include a fitness center and spa too!
How to Spend a Luxury Weekend in Madison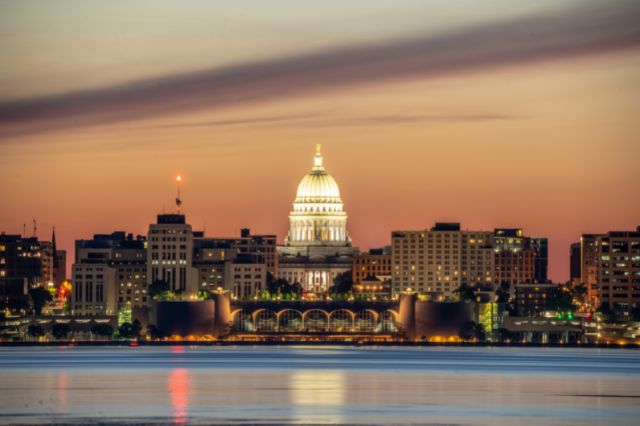 Madison is the capital city of Wisconsin, famed for its prestigious university, top-quality produce, and exceptional entertainment facilities.
More and more people are choosing to ditch their breaks to far-flung destinations like the Maldives or Europe and instead considering vacationing in the States. If you're one of them, then this city is a great place to start. As well as having plenty of luxurious hotels to choose from, you'll be truly spoilt for choice when it comes to entertaining yourselves. We've come up with a list of some of Madison's must-sees and tried to keep it short and sweet – honestly, though, we could've gone on for hours!
Feast at Marie's Soul Food
Starting your holiday off with a full belly is always highly recommended and, in a state like Wisconsin where farm-fresh produce is so prolific, it's a pretty delicious way to start the holiday too. Marie's Soul Food is Madison's latest social media craze, not because the dishes are elaborately decorated, particularly artistic, or anything of the sort, but rather because it's so darn good that people can't help but post about it. Marie makes delicious soul food and her fried chicken has people coming from across the state to try it. Highly seasoned, perfectly crisp, and served alongside a selection of Southern staples, you'll feel right at home as soon as you step foot into Marie's joint. For those who aren't chicken fans, the slow-cooked ribs served alongside collard greens and mac & cheese are to die for.
Take a Stroll Around Bear Mound Park
Once you've filled up with comfort food it's time to burn some of it off. Madison is lucky enough to be surrounded by stunning countryside, so taking a stroll around Bear Mound Park is the perfect way to spend an afternoon. This park is named after a burial mound which can still be seen on the western edge of the park today. At 82 feet long, a huge mound has been created in the shape of a bear to symbolize earth builders. Madison has one of the highest densities of burial mounds, so this particular bear is a pretty cool and quintessentially Madison thing to see.
Finish Your Night at Turning Stone Lodge
Turning Stone Lodge is where we'd recommend you make your base for the visit. They're a luxury hotel offering all-suite rooms, as well as a spa and a casino. The casino makes a great place to round off the night and boasts dozens of slot machines as well as a selection of the most popular table games. Of course, if you're a little wiped out from the day's activities then it's perfectly possible to play poker in the US from just about anywhere if you use an online platform.
The Turning Stone Lodge is happy for you to take advantage of their free WiFi to play whatever you'd like online. This means that, although you'll be missing out on the on-site casino, you can still enjoy some gaming from the comfort of your suite. Whatever you do, don't forget to wake up in time for breakfast – they put on a fantastic spread and you'll need your energy up for whatever the next day holds!
A Perfect Budget Maldives Honeymoon Trip: Peace, Tranquility and Love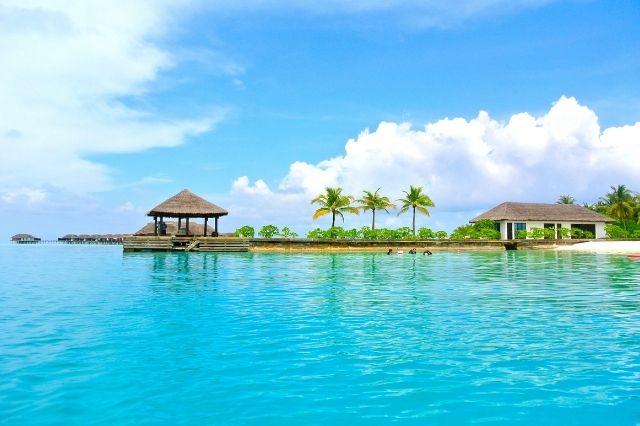 Maldives is a favorite honeymoon destination for all couples. The blue sea covering the islands provide majestic views and a lot of fun activities for anyone who goes there. Most famous are the overwater resorts in Maldives that have their own separate islands where you feel isolated in the best way possible. Maldives can make you feel like you and your partner are the only two people in this world and that romantic feeling never goes away. But with all its luxury, Maldives can also be quite expensive.
There is so much to do and so many places to go, but everything costs a lot of money. People believe you can only go to Maldives if you have a big budget.
While there is some truth in that, there are multiple ways you can enjoy a wonderful vacation in Maldives without squeezing out every last penny from your account and we are here to tell you how.
Overwater Bungalows are not the only place to Stay
As unbelievable as it may sound to you. The Overwater Bungalows are not the only places of residence for tourists in Maldives. While those are the more popular ones, you can find there are multiple resorts and hotels in the city that are just as nice with much cheaper prices. The hotels also provide delicious buffets and are just as private. If you want to go for some water activities, the hotels will assist you in that too.
The hotels really take care of their clients and you would never feel like you are missing out on any luxury as you stay in the fabulous rooms provided for much cheaper prices. Maybe you have to walk a few steps to get to the water, but that is not the end of the world, the sea is just as beautiful here as it is in the overwater bungalows.
So do not be disappointed if you do not have the budget to stay in one of those luxurious villas, you can still have a lot of luxury and privacy at much lesser price with Maldives honeymoon package and who would not opt for that.
A dollar goes a long way
When you are in Maldives, one thing that you have to really take care of is that you carry US Dollars with you. This is the preferred currency that is accepted almost everywhere. Whether you want to book a hotel or buy something from the streets, a dollar will go a long way and it would be helpful if you carried your money in dollars as you walked around exploring.
Sometimes online payment can be an issue and other currencies are not that easily accepted here. So to be safe and sure, carry your currency in dollars and make a budget so you do not end up spending more than you wanted. When booking Maldives Tour Packages, you can look for cheaper options for everything and pay in dollars once you get there. Do some research and it will go a long way as you try to find your way through the islands and try to enjoy this special vacation, there should not be anything that stops you from having the best.
You do not need a private beach to have fun
Beaches are the same everywhere and the water activities are fun on every shore. If you stay in the city, there are multiple beaches for you to go to and really enjoy the scenic beauty of this place that everyone keeps talking about. Now you might be wondering, that in the city you have to dress modestly and how will you have fun without that two piece dress? Well there is a solution for that too.
There are private beaches in the city that are especially for tourists to enjoy. And you can dress however you like there. You do not need to be at a private island for everything fun. The private beaches give you just as much fun and you get to explore just as much from the city, so be the free spirited birds wherever you are because there is no one to stop you. Another amazing thing is that even though you are not allowed to drink in the city, your hotel can still provide you with some beverages inside its premises.
But be respectful and do not make a mess and disrespect the culture there because not only is it rude but can also get you arrested.
Sunsets are pretty everywhere
Just like the beaches, the sunset does not change whether you are on a private island, on a city beach or in your hotel. They do not cost you any money and they are one of the most romantic things that nature offers to us every single day. So hold hands as you watch the sky changing colors and fall in love over and over again with every sunset, every day.
There is something gorgeous about sunsets that you can never get enough of and when you are somewhere as beautiful as Maldives, they just hold a special meaning and become even more magical. The golden hour is also perfect for amazing pictures and you can click multiple for that special instagram post that will get everyone jealous.
A vacation on a budget is not impossible, it is just as wonderful as you want it to be and as you walk through the streets of the city, you would realize just how awesome your trip is.
Take a closer look at the city life
Sometimes traveling on budget can actually be more fun. While everyone is stuck on a private island, you actually get to explore the country that you are visiting. You get to see the culture up close. You get to eat the local cuisine at local restaurants and buy a souvenir from the local shops.
Meet the people and talk to them about anything and everything. Take a closer look at the culture and the way of life of the locals in Maldives. You will find interesting new things everyday. The only requirement is that you dress modestly and behave appropriately. Maldives is a muslim country and it is very strict when it comes to alcohol.
So if you are not crazy about your liquor and do not need a bottle of tequila on every day of your vacation, you would fit in just well in the city. So, enjoy the vacation in the best way possible without draining your bank account because no matter what people tell you, Maldives can be really budget friendly.