How to Make the Best Social Media Posts While Travelling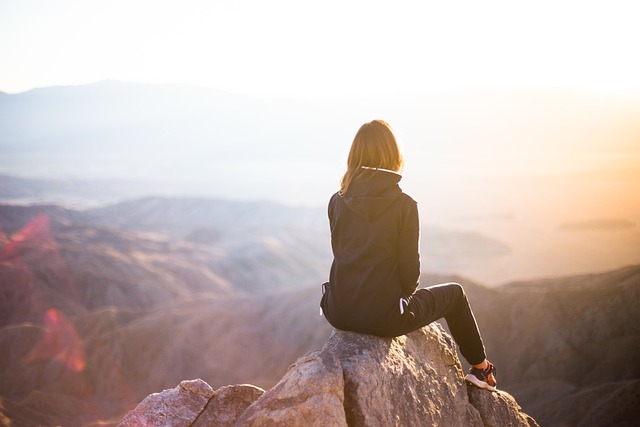 Travelling and social media seemingly go hand in hand. Many people use their social media accounts to keep their followers updated as they travel and see more of the world. While it's a hobby for some, it's a way of making money for others. Here are some steps to take to make better social media posts while travelling, whether for fun or to make money.
Make Fewer Posts
Whatever you're doing, whether you're exploring Australia's can't-miss attractions or exploring the diverse countries of Europe, don't post too frequently. Don't inundate your followers' feeds with updates, especially if they're about relatively mundane things. It's a matter of less is more.
Travel can make people jealous. You don't want to rub your followers up the wrong way. Post too much and some followers might think you're showing off. Simply keep your updates to a minimum.
Give Shorter Updates
Taking the less-is-more concept further, it'll help if your updates are on the short side. Of course, this doesn't apply to photos, but if it's pieces of text and videos you're creating, think about their length.
Social media is about content that's quick to consume. If you post a 10,000-word summary of your travels, very few people will read it fully. However, if it's only 500 words, it should get read by more people. For videos, again, it's about keeping it short. A five-minute video is more appealing than one that lasts 50 minutes.
People like to see the destination, not necessarily the journey. While travelling, your downtime should be an opportunity for you to recharge. Keep up with friends and family, meet new people or even just play games to keep yourself entertained.
Be Authentic and Relatable
Your followers are more likely to engage with your content if it's on their level. Let's say you've been presenting yourself to them as someone down to earth with a wicked sense of humour. You then post a video of yourself on a yacht wearing expensive clothes and never cracking a joke.
The last post isn't going to go down well with your followers because it's not what they expect from you. They're more likely to appreciate your content if it's in line with earlier posts. People respond much better to content that's authentic, so no matter what you like to do – post about that! It doesn't matter if you enjoy visiting museums, going to tourist hotspots, or playing at the local casinos; post about what you like doing. You'll find that people relate to it a lot more, and you'll get more engagement from your followers and can follow up on that content at home. For example, suppose you like playing at foreign casinos. You can follow that up with online or local casino content when you're back home. Post content showing the games you like playing, including new ones you may have found on your travels, like keno, Andar Bahar, or Jhandi Munda. You can make a lot of content from a top-rated online casino, so if that's what you enjoy, take advantage of it. The site includes comprehensive guidelines and winning strategies to help you progress. Just keep it authentic to your brand.
You're the glue that holds your social media posts together. Stay true to who you've been on social media, and your posts should go down better with your followers.
Grab People's Attention
Before setting off, research and see what you could experience while away. Think about what might go down well with your followers and other people. If a particular attraction or landmark looks impressive, add it to your itinerary.
A great way to grab people's attention is by showing them something they've never seen before. If you're going to Paris and making one post, don't have the Eiffel Tower as the focus, as people have seen it before. After all, it's one of the world's most popular tourist attractions and attracts around 22,000 visitors daily. Instead, showcase something less well-known and more likely to pique people's curiosity. The key is to show your followers things they're not familiar with but not overdo it. Give them glimpses and previews by snapping perfect photos and filming incredible videos. Command their attention and make them want to visit the place themselves.
Here Are the Top 12 Winter Destinations in India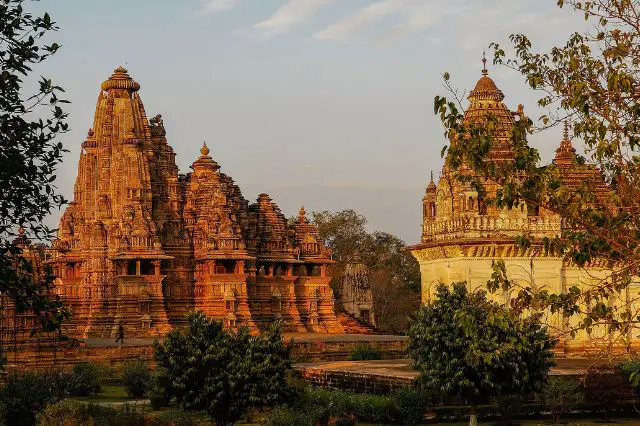 Indian winters are mild, and a trip there during that time will surely be one of the most memorable holidays. Winter begins in India around mid-November and lasts until early February. Besides attractions and attractions, you can enjoy various festivals and activities during the winter months. The Cochin Festival in Kerala and the once-a-year Goa Festival in Goa are two famous festivals of the state.
India is a great place to visit if you want to get away from the hustle and bustle of the holiday season. If you are planning a winter vacation to India with Indigo Airlines, you might want to visit the following wonderful destinations.
1. Gulmarg, Jammu and Kashmir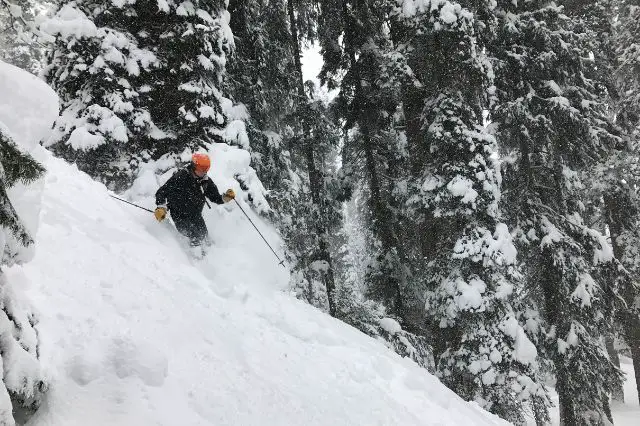 Gulmarg, tucked away in the far north, is a wonderful place to spend the winter. The lakes freeze over and the whole area is blanketed with snow during this season. This means it's the ideal place to try out snow sports like skiing and snowboarding. You may try it at two locations: Kongdori and Apharwat Ridge. The Gondola ride cable car service also links the two locations.
2. Rann of Kutch, Gujrat
The Rann of Kutch is located in Gujarat and is often referred to as the "white desert" of India. It is shaped like a tortoise, and its two-month-long cultural event, Rann Utsav, is well-known worldwide. See the huge stretches of the white desert and participate in adventure sports like hot-air ballooning, which draw visitors from all over the globe. Kutch is located on the India–Pakistan border, therefore you can even look into Pakistan.
3. Shimla, Himachal Pradesh
When winter rolls around in India, many people go to Shimla, the biggest city of Himachal Pradesh which is one of the most popular tourist destinations in the country. It often snows at this time since the temperature drops below freezing. The availability of robust coffee, as well as the opportunity to ice skate and attempt skiing, are other major draws. Last but not least, the beautiful scenery makes it an ideal location for photographers.
4. Goa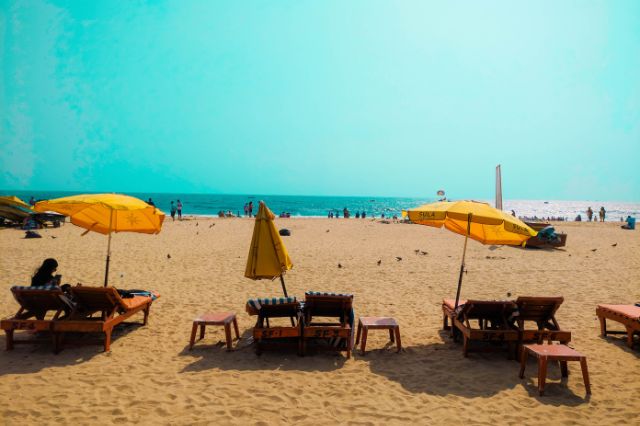 There isn't a "best time" to visit Goa, although December through February is when the Christmas carnival is held. Additionally, the SUNBURN event is held here every December. Other than that, this is the party centre of India, so you can expect loud music, delicious food, and a wild crowd. Still, if you're not the party kind, you can warm your toes in the sand and your soul in the sun even while the temperature outside plummets.
5. Manali, Himachal Pradesh
Manali is a popular winter getaway in India due to its picturesque landscape, which includes snow-capped mountains, narrow roads, and towering deodar trees. The Dhauladhar and Pir Panjal mountains, which are blanketed with snow practically every year, may be seen from here. Travellers can also find comfortable homestays and dormitories with bunk beds here, where they can stay for as long as they wish and at fair charges for an unlimited number of days.
6. Wayanad, Kerala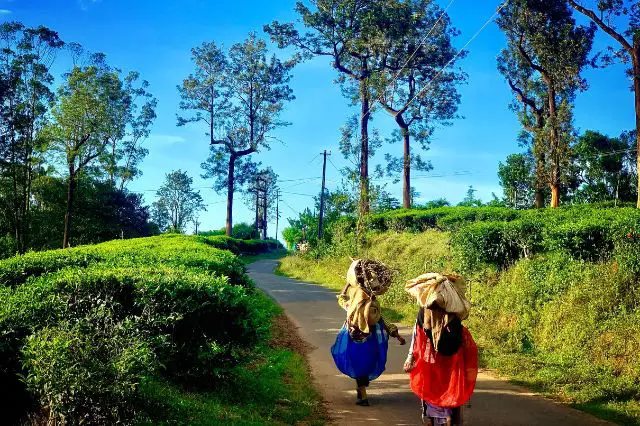 Known as "God's Own Country", Wayanad in the Indian state of Kerala is a popular summer holiday destination. It is home to a variety of animals and spice crops. It also has a beautiful collection of plant and animal life. The Western Ghats provide a tranquil backdrop for this area, which is rich in ancient caves, waterfalls, and relaxing resorts and homestays. In addition to that, it is equipped with a hiking path that is enjoyable to stroll along throughout the wintertime.
7. Gangtok, Sikkim
Gangtok, the capital of Sikkim and the starting point of the historic Indo-China Silk Road will appeal to people from all walks of life. With its rich flora and fauna, vibrant monasteries and refreshing mountain lakes, Gangtok is a healthy place. The city doesn't get snow, but it's still below-freezing all winter. It also offers a picture of the afterlife of the snow-capped Himalayas.
8. Auli, Uttarakhand
The Indian ski resort town of Auli is surrounded by pine trees, apple trees and ancient oak trees. Located at an altitude of 2800 metres, it has three spectacular peaks, Kamat, Nanda Devi and Manaparvata. Apart from being famous for skiing, Auli is a town in the Himalayas that dates back to the eighth century AD.
9. Udaipur, Rajasthan
Udaipur, sometimes referred to as the "Venice of the East", has many impressive mediaeval buildings and pools. Travellers from all over the world come to the city to see the magnificent Jag Mandir and the Lake Palace. The second major selling point of the place is the majestic Aravalli Range which surrounds the area and offers a great view of the top. In addition, its architecture reflects the richness of the Rajapur period.
10. Binsar, Uttarakhand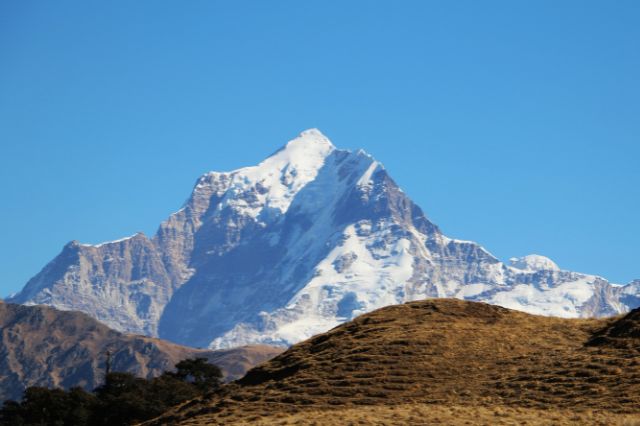 Binsar, a little-known hill town at an altitude of 420 metres, is one of the best winter destinations in India. It is a quiet and relatively uncrowded city in Uttarakhand. The cloud-covered peaks of Kedarnath, Nanda Devi and Trishul are clearly visible. The Binsar Wildlife Sanctuary here is also notable for its incredible diversity of flora and fauna within the sanctuary.
11. Dalhousie, Himachal Pradesh
Dalhousie, another mountain range in the state of Himachal Pradesh, is a popular summer holiday destination for its picturesque scenery of snow-capped hills and valleys Named after Lord Dalhousie, the area was founded in 1854. As a result of its significance to the British, a distinct colonial atmosphere persists there as well. Dalhousie's attractions include its Scottish and Victorian buildings, as well as its pine-covered valleys, meadows, rainforests, and waterfalls.
12. Tawang, Arunachal Pradesh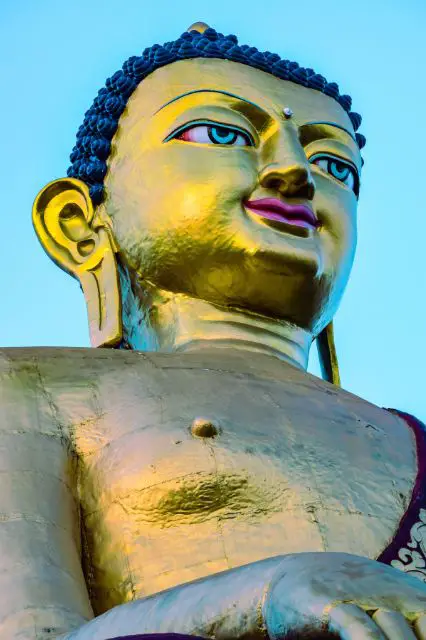 Tawang, in the Indian state of Arunachal Pradesh, is a less-visited hill station that sits at an elevation of 3048 metres above sea level. The fact that it really gets snow in the winter makes it the ideal place to visit in India. Along with the Giant Buddha Statue and the Tawang War Memorial, this area is home to the 400-year-old Tawang Monastery. Last but not least, the area provides a fantastic close-up of the Himalayas.
Planning the Most Delicate 4-Day Trip in France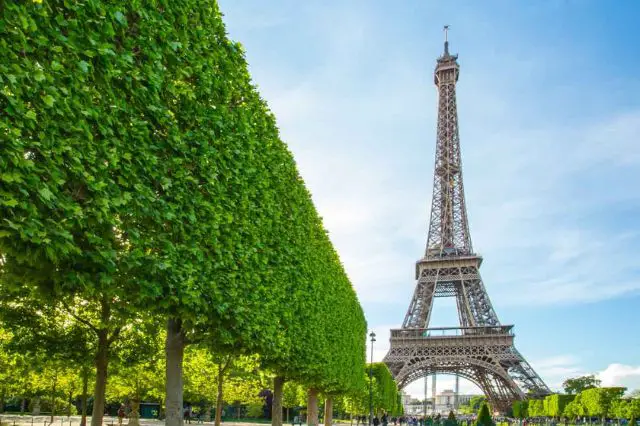 The country of France and its capital Paris, are renowned for high elegance, embodying a world of refinement and sophistication. A tapestry of luxury permeating every aspect, has been created though the combination of extensive history with cultural heritage. Either deciding to stroll the majestic boulevards of Paris or explore the lavish vineyards of Bordeaux, France guarantees to reward every visitor with a memorable high-end experience.
Among other essential activities based on the chosen destinations, you should not miss the chance to indulge in Michelin-starred cuisine, savouring fine wines in châteaux.  From Paris to the French Riviera and the French Province, limitless combinations appear to plan a 4-day trip. Keep reading to discover our editors' recommendation!
Day 1: Landing to the City of Gastronomy
Begin your opulent journey in Lyon, the gastronomic capital of France. Right after completing your check, prepare for embarking on a culinary adventure that will tantalize your taste buds. The first stop to start with is a lunch at one of Lyon's finest Michelin-starred restaurants, an experience that will provide you a total understanding of the city's renowned culinary prowess.
Later on during the day, explore the cultural gems, therefore meander through the Old Town and stroll along the quays of the Saône River. After sunset, indulge in a sumptuous dinner in the heart of Lyon while enjoying a dinner cruise with breathtaking views of the city's illuminated landmarks. It's a journey where opulence meets gastronomy, and Lyon sets the stage for a truly indulgent experience.
Day 2: Diving into Vineyard Bliss
As starting your escaping journey from the big city's hustle and bustle pursuing inner serenity, make a stop to the land renowned for its picturesque vine-covered hills and the exquisite wines that grace its vineyards; the enchanting Beaujolais.Visit its prestigious wineries, where private tastings immerse visitors in the nuances of this renowned wine-producing region.
In lunchtime, enjoy a picnic amidst the rolling vineyards elevates which allowing you to savour the local flavours in a truly idyllic setting.
Day 3: Snowy Delight
It's impossible to resist the thrilling adventure that the Alpine splendour is promising. Plan in advance your escape in Avoriaz, a winter wonderland of pristine slopes and breathtaking vistas, nestled in the French Alps near the Swiss border. Start your day by conquering the slopes, obtaining the suitable ski-pass by Erna Low according to your ski experience, and afterwards relish a cosy mountain lunch at one of the charming alpine restaurants.
During the afternoon you can decide in between another opportunity for more skiing or exploring the charming village. In the end, grab a warm drink at one of the luxurious après-ski, admiring the spectacular mountain views.
Day 4: The Charming Loire Region
Before catching your flight from Lyon airport or hop on your train in the city's central station, drive one more one to reach Saint-Étienne. It is a hidden jewel in France's Loire region, where history, culture and splendid scenery blend. At first, walk around the picturesque streets embellished with traditional French architecture in the old city centre.
Explore the magnificent Musée d'Art Moderne et Contemporain, which houses an exceptional collection of modern art. After enjoying a delectable French lunch, stroll through the vast green expanses of the Parc de l'Europe, where you may relax by the calm waterways.
Experience Europe: Top Adventures to Consider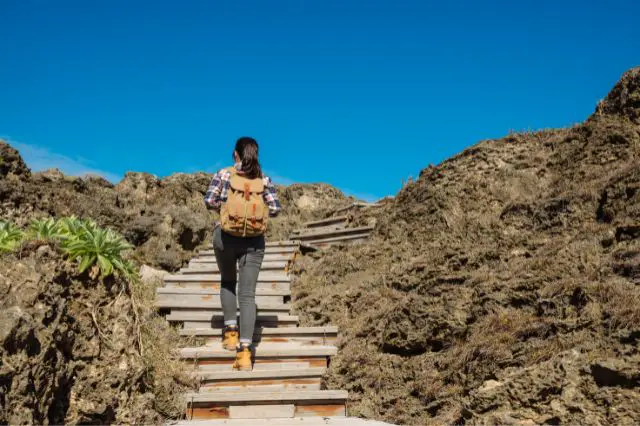 Europe reigns supreme as the world's most-visited continent, attracting around 50% of all global tourist arrivals, according to the United Nations World Tourism Organization (UNWTO). This vibrant region exerts a magnetic pull with its diverse landscape and rich tapestry of experiences–ranging from pulse-pounding adventures to culinary odysseys and profound historical narratives.
Whether it's embarking on open-air escapades, immersing in rich cultures, or diving into flamboyant nightlife, Europe offers a wealth of options. Here are the ultimate European adventures that deserve top spots on your travel bucket list.
Sun and Sailing in the Greek Islands
Greece is blessed with thousands of islands each with its own charms, you can choose a different weekend escape during your visit. Renowned for their breathtaking natural beauty, the islands are a great way to discover the country since they also offer a glimpse of the richness of its history and culture.  For example, Santorini is famous for its gorgeous sunsets and whitewashed villages.
Explore the volcanic caldera, see ancient ruins, and relax on unique red and black sand beaches. Those who are after an energetic vibe, Mykonos features beautiful beaches, upscale shops, vibrant nightlife, and a cosmopolitan atmosphere. History buffs, outdoor enthusiasts, and families will feel right at home in Greece's largest island, Crete, with its rich history and diverse landscapes while Naxos offers a laid-back atmosphere with lovely beaches and traditional villages.  
Safari in the Scottish Highlands
Nature enthusiasts will surely love the unique and unforgettable experiences in the stunning setting of the Scottish highlands. Home to a variety of wildlife species such as the red deer, golden eagles, otters, and red squirrels, the area is known for its rugged landscapes, pristine lochs, and majestic mountains including Ben Nevis, the UK's highest peak. Bird-watch, admire the unique flora, and capture dramatic landscapes on camera or video.
Hike, do a boat trip, or hit off roads for a sense of adventure and exploration. Alongside natural wonders, you can also explore the rich cultural heritage of the Highlands with visits to historic castles, ancient ruins, and classic villages. With serene and remote locations, the Highlands offer a chance to escape the hustle and bustle of daily life and unwind in nature.
Road Trip Through the Balkans
The region of southeastern Europe is celebrated for its diverse and melting pot of cultures and civilizations. You'll encounter a mix of Eastern and Western influences including Ottoman, Byzantine, Roman, and Slavic legacies. Start in Dubrovnik, Croatia and admire its historic Old Town with its well-preserved city walls.
Visit the 'Dubrovnik Gibraltar' or Fort Lovrijenac, discover stunning beaches along the Adriatic coast, or enjoy the outstanding views from Mount Srd. Don't miss the cascading waterfalls and crystal-clear lakes of the Plitvice Lakes National Park.
Swing by in Mostar, Bosnia and Herzegovina to see the famous Star Most (Old Bridge) or wander through the cobbled streets of the Old Bazaar. In Sarajevo, learn about the diverse architectural styles and explore the Sarajevo Tunnel Museum.
Don't forget to visit the St. Sava Temple in Belgrade, Serbia, one of the largest Orthodox churches in the world. To cap your tour, head to Montenegro and raft or kayak through the Tara River Canyon, explore the medieval Old Town in Kotor, and relax on the beaches in Budva.
Europe offers a variety of experiences that will appeal to every type of traveler. Greece, Scotland, and the Balkans are regions that propose nature, adventure, culture, history, and social life.