The Different Kinds of Pools Hotels Offer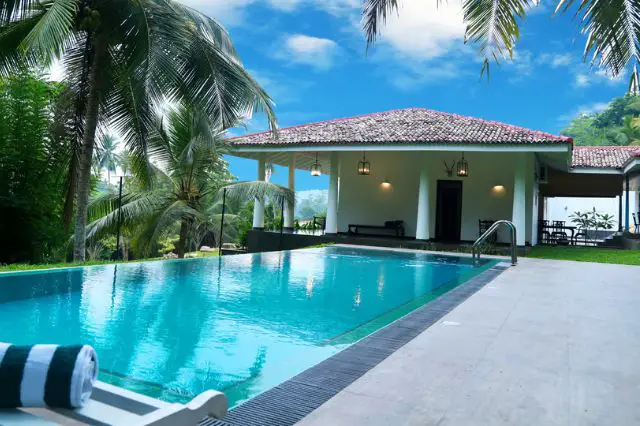 Hotels offer different kinds of pools to appeal to different types of guests. The three most common kinds of pools are indoor, outdoor, and rooftop pools. Indoor pools are usually heated, while outdoor pools may or may not be. The Rooftop Pool offers stunning views but may not be suitable for guests with young children. It depends on your situation, but it does sound like a great option to combine an idyllic view or skyline view with a swim or soak in a pool.
Indoor Pools
The advantage of the indoor pool is that it can be enjoyed year-round, regardless of the weather outside. Indoor pools are typically heated, so even in the middle of winter, you can take a dip without feeling a chill.
Another plus is that indoor pools tend to be less crowded than outdoor pools, so you may have more privacy to enjoy your swim. On the downside, indoor pools can sometimes feel stuffy, and the chlorine level may be higher than at an outdoor pool.
If you have asthma or other respiratory issues, you may want to avoid an indoor pool.
It is great if a hotel has both options, but often you will have to choose your hotel based on the pool if that is your thing.
Outdoor Pools
Outdoor pools are a great option if you want to enjoy the sunshine and fresh air. Also, they are often situated where there is a great view around. If you like being outdoors, then this is a way to achieve it without needing to venture far. You can still be protected by the confines of the hotel yet feel a sense of freedom and relaxation.
One downside of outdoor pools is that they may not be heated, so if you're swimming in the cooler months, you may feel a little chilly. Another potential drawback is that outdoor pools can be more crowded than indoor pools.
Rooftop Pools
Rooftop pools offer some amazing views, making them a popular choice for hotel guests. If you're looking to relax and take in the sights of the city, a rooftop pool is a great option.
However, rooftop pools may not be suitable for young children, as there is a risk of them falling off the edge. Additionally, rooftop pools can be more crowded than indoor or outdoor pools.
If you want a great view there is nothing, however, like the experience of an outdoor pool. Also, it is something that you will not get to experience all that often. It is the hotel experience that provides the chance to take a dip in the open air and on top of a roof. You can sightsee the whole city that you plan to visit the next day while feeling relaxed and looking forward to it.
Special Features
Some pools offer special features like bubbling Jacuzzis or massage jets. These can be great for relaxing after a long day of sightseeing or swimming laps. Other pools may have slides or other playful features to appeal to families with children.
With the special features, further relaxation and fun can be added for the enjoyment of the whole family.
Consider the ages of your guests and what their needs might be when booking a hotel that offers not only a pool as an amenity but something extra on top. If you're looking to relax, an indoor pool with special features might be the best option. Those who like a nice view will appreciate the outdoor pool. Whereas anyone with children will value a waterslide. No matter what kind of pool you choose, make sure to take advantage of your hotel's amenities during your stay. This can include a fitness center and spa too!
Experience Europe: Top Adventures to Consider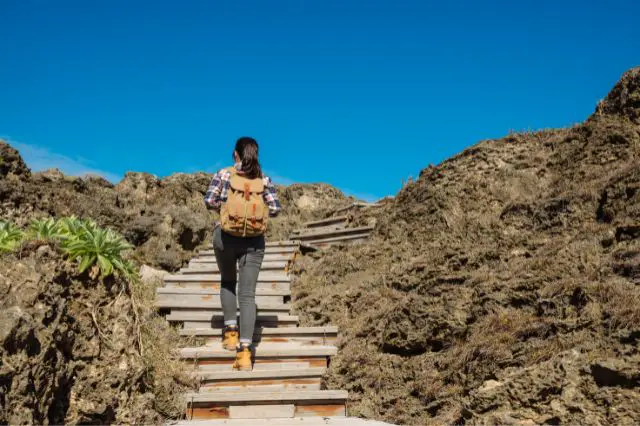 Europe reigns supreme as the world's most-visited continent, attracting around 50% of all global tourist arrivals, according to the United Nations World Tourism Organization (UNWTO). This vibrant region exerts a magnetic pull with its diverse landscape and rich tapestry of experiences–ranging from pulse-pounding adventures to culinary odysseys and profound historical narratives.
Whether it's embarking on open-air escapades, immersing in rich cultures, or diving into flamboyant nightlife, Europe offers a wealth of options. Here are the ultimate European adventures that deserve top spots on your travel bucket list.
Sun and Sailing in the Greek Islands
Greece is blessed with thousands of islands each with its own charms, you can choose a different weekend escape during your visit. Renowned for their breathtaking natural beauty, the islands are a great way to discover the country since they also offer a glimpse of the richness of its history and culture.  For example, Santorini is famous for its gorgeous sunsets and whitewashed villages.
Explore the volcanic caldera, see ancient ruins, and relax on unique red and black sand beaches. Those who are after an energetic vibe, Mykonos features beautiful beaches, upscale shops, vibrant nightlife, and a cosmopolitan atmosphere. History buffs, outdoor enthusiasts, and families will feel right at home in Greece's largest island, Crete, with its rich history and diverse landscapes while Naxos offers a laid-back atmosphere with lovely beaches and traditional villages.  
Safari in the Scottish Highlands
Nature enthusiasts will surely love the unique and unforgettable experiences in the stunning setting of the Scottish highlands. Home to a variety of wildlife species such as the red deer, golden eagles, otters, and red squirrels, the area is known for its rugged landscapes, pristine lochs, and majestic mountains including Ben Nevis, the UK's highest peak. Bird-watch, admire the unique flora, and capture dramatic landscapes on camera or video.
Hike, do a boat trip, or hit off roads for a sense of adventure and exploration. Alongside natural wonders, you can also explore the rich cultural heritage of the Highlands with visits to historic castles, ancient ruins, and classic villages. With serene and remote locations, the Highlands offer a chance to escape the hustle and bustle of daily life and unwind in nature.
Road Trip Through the Balkans
The region of southeastern Europe is celebrated for its diverse and melting pot of cultures and civilizations. You'll encounter a mix of Eastern and Western influences including Ottoman, Byzantine, Roman, and Slavic legacies. Start in Dubrovnik, Croatia and admire its historic Old Town with its well-preserved city walls.
Visit the 'Dubrovnik Gibraltar' or Fort Lovrijenac, discover stunning beaches along the Adriatic coast, or enjoy the outstanding views from Mount Srd. Don't miss the cascading waterfalls and crystal-clear lakes of the Plitvice Lakes National Park.
Swing by in Mostar, Bosnia and Herzegovina to see the famous Star Most (Old Bridge) or wander through the cobbled streets of the Old Bazaar. In Sarajevo, learn about the diverse architectural styles and explore the Sarajevo Tunnel Museum.
Don't forget to visit the St. Sava Temple in Belgrade, Serbia, one of the largest Orthodox churches in the world. To cap your tour, head to Montenegro and raft or kayak through the Tara River Canyon, explore the medieval Old Town in Kotor, and relax on the beaches in Budva.
Europe offers a variety of experiences that will appeal to every type of traveler. Greece, Scotland, and the Balkans are regions that propose nature, adventure, culture, history, and social life.
Setting Sail: What's a Good Budget for Sailing Holidays?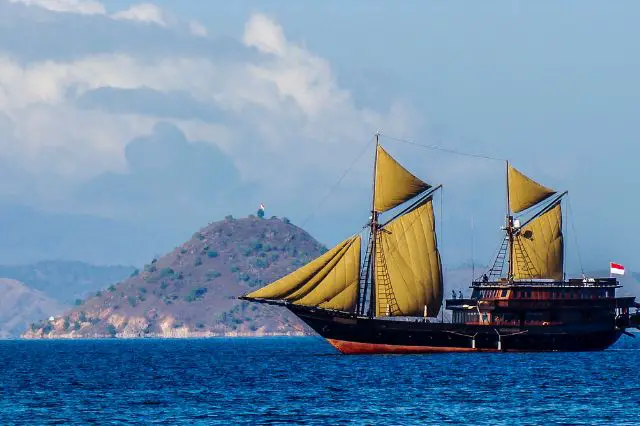 Sailing holidays offer a unique and captivating way to explore the world's oceans and coastlines. However, before embarking on such an adventure, it is crucial to establish a suitable budget to ensure an enjoyable and stress-free experience.
Choosing the Right Vessel
One of the primary considerations when planning a sailing holiday is selecting the appropriate vessel. The type of boat, its size, and the duration of the trip will significantly impact your budget. Options range from chartering a sailboat to owning or sharing a boat. Chartering provides flexibility but can be costly, especially during peak seasons, though it gives you the opportunity to fly into different cruising grounds each week – you can charter a catamaran in Greece one week, and then in Mallorca the next. Owning or sharing a boat offers long-term investment possibilities but requires additional financial commitments. Depending on your preferences and financial situation, make a well-informed decision that aligns with your budgetary limitations.
Destination Considerations
The choice of destination is another crucial factor influencing the budget for sailing holidays. Some regions and countries may have higher costs associated with mooring fees, fuel, supplies, and maintenance. Popular sailing destinations like the Athens in the Mediterranean or the Caribbean often command higher expenses compared to less frequented areas. Researching and comparing the costs of various destinations can help you identify affordable yet picturesque locations. Additionally, consider the local currency exchange rates and the availability of essential amenities, such as grocery stores and repair facilities, which can impact your overall expenses.
Daily Expenses and Provisions
While planning your sailing holiday budget, it is essential to consider daily expenses and provisions. These include food, water, fuel, and other necessities required during the voyage.
If you plan to cook onboard, factor in the cost of groceries and supplies. Additionally, budget for dining out or trying local cuisine at various ports of call.
Be mindful of water and fuel consumption, as prices can vary significantly depending on the location.
It's also wise to allocate a portion of your budget for unexpected repairs or maintenance that may arise during your journey.
Insurance and Safety
Ensuring the safety and security of your sailing holiday is crucial. Acquiring comprehensive boat insurance is essential to protect against unforeseen circumstances such as accidents, theft, or damage. While insurance premiums add to the overall budget, they provide peace of mind and financial protection. Additionally, consider investing in safety equipment such as life jackets, emergency flares, and first aid kits. Prioritize safety and allocate a portion of your budget for necessary safety measures and equipment. In addition to the essential expenses mentioned above, there are various miscellaneous costs to consider. These may include visa fees, customs charges, harbor/mooring fees, and entertainment expenses during port visits. Research the specific requirements and fees for each destination to avoid surprises and plan your budget accordingly.
Conclusion
Creating a realistic and comprehensive budget is essential for a successful sailing holiday. By considering factors such as vessel choice, destination, daily expenses, insurance, safety measures, and miscellaneous costs, you can ensure that your budget aligns with your expectations, allowing you to embark on an unforgettable and affordable adventure on the open seas.
The Most Amazingly Delicious Lebanese Foods Ever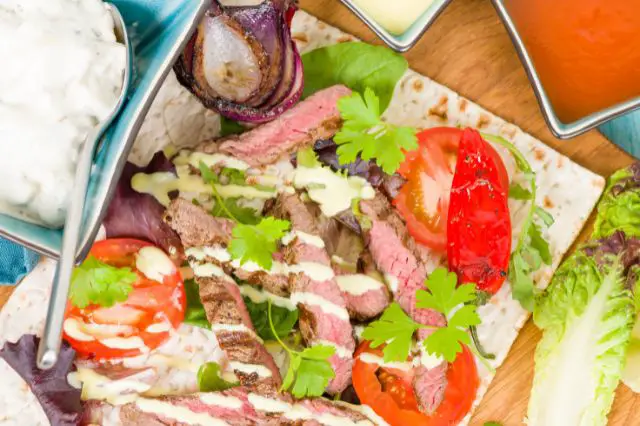 The country of Lebanon is known for its amusing climate, scrumptious food and inviting landscapes. Being one of the smallest sovereign states the land is home to some of the most important historical landmarks and trade hubs that date back to the early A.D.s. Nestled on the eastern coast of the fertile and rich Mediterranean Sea, this land is known for its fresh vegetables, luscious fruits and high-quality meat that is deliciously used in the cuisine. Lebanese cuisine is undoubtedly home to some of the most wholesome dips that are widely preferred across the Gulf region. Their grains, Mediterranean-grown fruits and pulses are truly relishing.
Traveling to Lebanon, along with the must-visit places and attractions, one should never stop to indulge in the best Lebanese cuisine which is a mix of authentic Arabic and the meticulous European. Middle East Booking Online has the best travel options to Lebanese for you so never miss out on all that the regional cuisine has to offer. Listed below are some of the Lebanese dishes that are palatable and a must-try. Both mains and dips!
1. Kibbeh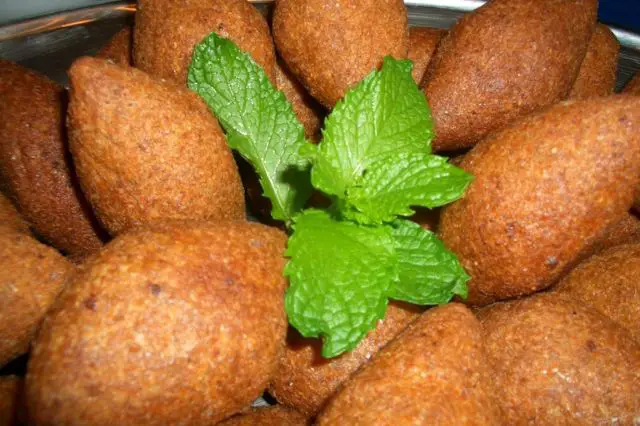 This main dish is also the national cuisine of Lebanon. Spicily seasoned minced meat and bulgur wheat coated with crushed pine nuts and fried to the royal brown is simply a must-have on your table. This is one version. Sometimes these delicacies are cone-shaped and baked or fried. Regional variations no matter how different, the Kibbeh is hands down the most comfortable food in every Lebanese household.
2. Lahm Bi Ajin or Sfeeha
This Lebanese meat pizza is sure to take your taste buds for a delicious twirl. Scrumptiously prepared minced meat, onions and parsley-seasoned meat is topped over the dough and baked to be served as miniature, custom shaped (depending on the region), crunchy dough platters of delectable flavor.
3. Lebanese Shawarma
If you know about the Turkish Donors or the Gyros from Greek Cuisine, the Lebanese Shawarma is calling out your name. The meat of choice slices cooked in a vertical grill for hours is rolled in pita bread with tahini or garlic paste along with onions, cucumbers, peppers, lettuce and fries. This service is in a classic street fool style that's too tempting for the palate.
4. Falafel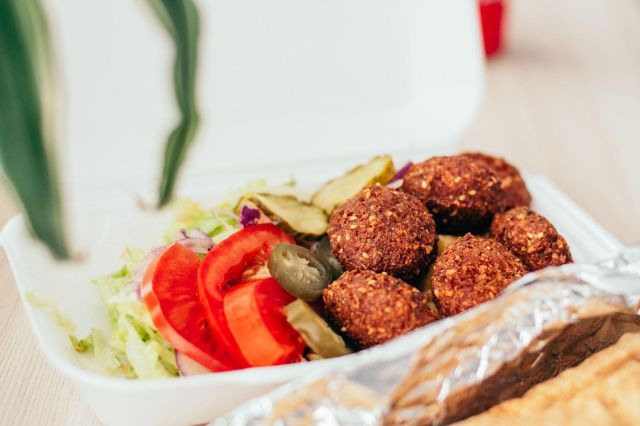 This widely-known Middle Eastern dish savors the delight of proteins in the right measure. The chickpeas or fava beans or both are cooked, seasoned with tahini and fried as patties. Usually served in pita bread, this street food is the best in all its delicious ways.
5. Hummus
How can Lebanese cuisine be void of this universally acclaimed side dish! This is where Middle Eastern and Mediterranean cuisine come together to celebrate every main dish on the table. This dip has chickpeas, tahini sauce, spices and garlic cloves ground and served with splotches of oil. A relishing treat that can be enjoyed with meat and fresh veggies too.
6. Fattoush
This side dish appetizer is featured with lunch and dinner preparations. A classy tossing of chopped onions, lettuce, tomatoes, mint, radish, cucumbers and fried pita cubes, rained down by lemon juice, olive oil and pomegranate molasses and is served as a well-packed side dish.
7. Tabbouleh
This is an appetizing bomb of deliciousness served on a plate that is topped with minced mint, parsley with boiled bulgur wheat and tomatoes that are tossed in olive oil and sour lemon juice and served with every other main dish. This is loaded with simple nutrients that will leave your taste buds wanting more.
8. Labneh
Greet the mornings with health and good aura with this must-have spread for breakfast. The yogurt is made creamier by straining the water and seasoned with thyme and herbs. It is often served with pitas, fresh Kaak (the Lebanese purse bread) and toast.
9. Muhammara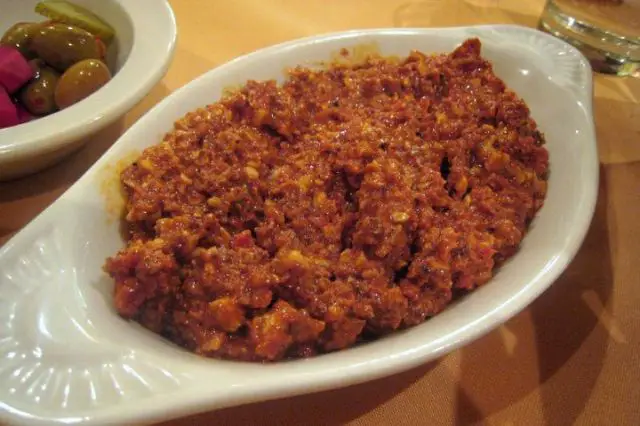 Let's close this delectable list with a hot and sour dip, you don't want to miss this tangy burst of goodness and spicy. Red peppers are roasted and ground into a paste with walnuts and other ingredients, spiced with dashing cumin, garlic and lemon juice. Pomegranate molasses are also added for better texture.