130 Family Quotes That Highlight the Importance of Family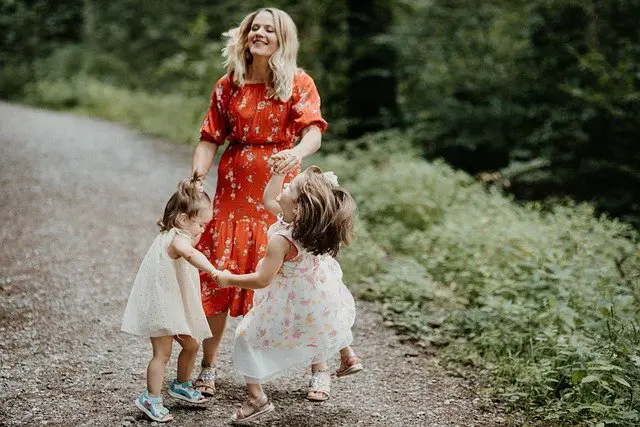 Family provides the comfort and calmness that you won't find anywhere else. Here we bring to you 74 family quotes that highlight the importance of the family. They will teach you the true meaning of having a family.
Dive deep into these quotes realize the true importance of your family. You will get to know what is the huge difference that your family is making in your life. The man never realizes the importance of anything unless he loses it. Be thankful to God, before he takes away what he has bestowed upon you. Be good with your family. Treat them with love and care and God will also show his mercy upon you.
Keep reading to get a new profound love for your family.
Happy Family Quotes That Will Warm Your Heart
If you want to bring happiness to the world, go home, and love your family. –Mother Teresa
A happy family is but an earlier heaven. –George Bernard Shaw
A family doesn't have to perfect; it just needs to be united.
Family is not defined by our genes. It is built and maintained through love.
Being a family means you are a part of something very wonderful. It means you will love and be loved for the rest of your life. –Lisa Weed
The love of family and the admiration of friends is much more important than wealth and privilege. –Charles Kuralt
Family is family and is not determined by marriage certificates, divorce papers, and adoption documents. Families are made in the heart. –C. Joybell C.
I think togetherness is a very important ingredient in family life.
Family is the warmth during cold moments.
If you always want to be happy, then make your family happy. If you want to be loved, then love your family just as much as you want to be loved.
Having someone to love is family. Having somewhere to go is home. Having both is a blessing.
A happy and united family can stand against anything. They won't fear anything. They can fight against all evils and fears with their unity and happiness. Be united with your family because they are the first and the last people you can go to when you face any danger. Hence, be thankful to them for this precious unity.
There are people in the world who lack this blessing. They are the loneliest people. You will observe that how sad they are. How they feel alone at every happy moment. How their happiness fades away by their loneliness.
This scene melts the spectators' hearts away. Seeing someone like this makes you pity them. Remember, the family isn't only the blood relatives. Anyone who is near your soul constitutes your family. Be with them in hard and happy moments.
Inspirational Family Quotes That'll Remind How Blessed You Are
Love begins by taking care of the closest ones, the ones at home.
Because I had my family, I felt like I could be a bird and fly and experience and do. Because I had roots somewhere, I knew that they would love me no matter what, and I could always go back home, and they were going to love me.
At the end of the day, life is about being happy being who you are, and I feel like we are so blessed to have the support system and the best family to really just support each other no matter what we're going through.
Family isn't about sharing the same genetics; that's being related. Family is when you love someone to death, and you would do anything for them. You trust them, take care of them, and in return, they do the same. It's the type of bond you hold together.
Happiness is having a large, loving, caring, close-knit family in another city. –George Burns
Families are the compass that guides us. They are the inspiration to reach great heights and our comfort when we occasionally falter. –Brad Henry
A family is one of nature's masterpieces. –George Santayana
Our family: A circle of strength, founded on faith, joined in love, kept by God.
Family is a blessing, nature's gift and joy, family support gives confidence, feeling of being special. Family is like branches of the tree, who live together on the same land. God shows his shadow in the form of family. –Riya Pawar
Other things may change us, but we start and end with the family. –Anthony Brandt
Love begins at home! Before loving someone else, show your love and care for our family. Provide them with the most careful and loving side of yours. Be with them in their hardest times. Love them with all your heart. The above quotes show the exact meanings and inspire one to be loving towards their family.
Nature has bestowed us with a lot of blessings. If you start counting the blessing bestowed upon us, you won't be ever able to finish this task. But the best blessing we have been blessed with is the family. It constitutes all the blessings of affection, care, upkeeping, and love.
Family Quotes about Family Time
My greatest pleasure is spending time with my family. –Siri Hustvedt
Time spent with family is time well spent. Family is the one constant element in life.
Spending quality time with family is like pure oxygen for respiration. –Paresh Vasava
I try and have family time, all the time, so you know, I get to see them a lot. And I'm always with my friends, my boyfriend, it helps me keep grounded and kind of sane. –Nicole Polizzi
If you want your children to turn out well, spend twice as much time with them and half as much money. –Abigail Van Buren
I suppose I'm very aware of time and of memories and of enjoying life –not just doing the right thing and being a useful person, which I certainly wanna be and believe that I am. I hold onto my family really tight and try to be as good a woman as I can be in my life. –Angelina Jolie
If you have no time for your family, be ready to celebrate your success alone. –Prabakaran Thirumalai
If you are too busy to enjoy quality time with your family, then you need to re-evaluate your priorities. –Dave Willis
In the end, kids won't remember that fancy toy you bought them, they will remember the time you spent with them.
Stop neglecting the importance of your relations, they will fade away right in front of your eyes and you will feel the most helpless at that time. The best way is to protect these blessings instead of trying to repair them. A repaired relation will never be the same as it was in the very first place.
Behave with each other very empathetically so that you will get to have the best out of your relations. Help each other in your tough times and celebrate happiness together. This will connect your hearts and will create an ever-lasting bond.
Short Family Quotes and Sayings That Swell Your Heart with Love
Family is where life begins, and love never ends.
Every time my heart beats, it spreads one more ounce of love that I can give to my husband.
Family: A little bit crazy, a little bit loud, and a whole lot of love.
The bond that links your true family is not one of blood but of respect and joy in each other's life. –Richard Bach
Family is like music, some high notes, some low notes, but always a beautiful song.
Your family is the best team you could ever have.
Family is your most reliable source of support in any situation because love from your family is unconditional. –Aulic Ice
Life is beautiful. It's about giving. It's about family.
A family is a link to the past and a bridge to our future.
When a man leaves his home which he loves, he feels disturbed if he doesn't visit his home soon. Do you what is attracting him towards the home? What makes him miss it as soon as he leaves home? It is nothing other than his family.
You miss your family. You want to see them. You want to be with them. Being away from them wrenches your heart.
Your family knows all your weaknesses and strengths. They help you to hide your weaknesses and never attack them.
Family Quotes on Family Bonding
I am blessed to have so many great things in my life – family, friends, and God. All will be in my thoughts daily. –Lil' Kim
Family isn't defined only by last names or by blood; it's defined by commitment and by love. It means showing up when they need it most. It means having each other's back. It means choosing to love each other even on those days when you struggle to like each other. It means never giving up on each other. –Dave Willis
Home should be an anchor, a port in a storm, a refuge, a happy place in which to dwell, a place where we are loved, and where we can love. –Marvin J. Aston
The family is the test of freedom; because the family is the only thing that the free man makes for himself and by himself. –Gilbert K. Chesterton
Of all the rocks upon which we build our lives, we are reminded today that the family is the most important. –Barack Obama
Families are like fudge. Mostly sweet with lots of nuts!
When you wrap your child warmly every day with layers of your unconditional, healthy love before you send him out into the world, he will rarely feel the cold chill that often comes with life's changing seasons. –Shadonna Richards
For me, connecting deeply with my family is where I want to be. –Benjamin P. Hardy
Family is the best thing you could ever wish for. They are there for you during the ups and downs and love you no matter what.
The expression is the base of all relations. No matter how much you love your family, it is all worthless if you keep your feelings unexpressed and hidden. Know how to express yourself. Show your feelings in small tasks, indirectly. Let them feel overwhelmed with your love and care. Never let them feel alone and isolated. Always keep them overwhelmed with your presence.
This expression will strengthen your bonds. It will make your love everlasting and strong. The above quotes will help you to give expression to your feelings. You will be able to vent out your feelings to your family.
Funny Family Quotes to Inspire & Make You Smile
I smile because you're my family. I laugh because there's nothing you can do about it.
Home is wherever my bunch of crazies are.
My family is temperamental; half temper, half mental.
Sometimes I wonder how I became such a weird person until I hang out with my family. Then I realize it's hereditary.
You can't choose your family, but you can ignore their phone call.
Family is like that annoying itch that you can't scratch.
I sustain myself with the love of family.
Great moms let you lick the beaters. Great moms turn them off first.
If you want to call a family meeting, just turn off the Wifi router and wait in the room in which it's located.
These quotes are specially collected for inspiring your soul. They will make you love your family will all your soul and spirit.
When you live with your family, you will get happy moments every now and then, it's just that you will neglect them at that time. You will only be able to realize their importance, once you leave your family. Remembering them will put on a smile on your face.
I Love My Family Quotes You Should Have Read by Now
My greatest treasure is my family. We may not be perfect, but I love them with all my heart.
I love my family because my family is my strength. And if will never give up family. Because I am nothing without my family.
Love your family. Spend time, be kind, and serve one another. Make no room for regrets. Tomorrow is not promised, and today is short.
My family is everything. They love me, unconditionally.
Home is where you are loved the most and act the worst. –Marjorie Pay Hinckley
I have a wonderful shelter, which is my family. I have a wonderful relationship with my brother and sister; this makes me feel that I always know where I belong.
A loving family provides the foundation children need to succeed, and strong families with a man and a woman, bonded together for life, always have been, and always will be, the key to such families.
A family is a place where minds come in contact with one another. –Buddha
When you call someone your family, that means you are closely connected with them. You feel the same things. All your happiness and sadness are united. You fight united, you win united. You celebrate being a single unit and also face difficulties being a single unit.
This unity makes your family your greatest treasures and your favorite people. You will never feel happy without them. You will always feel isolated without them. They will prove to be your greatest strengths.
Missing Family Quotes That Will Make You Feel like You're Not Alone
Family is much more than a word – it's a feeling of warmth and love that neither time nor distance can change.
Close together or far apart, you're forever in my heart.
Family means nobody gets left behind or forgotten.
I'm missing my family; I'm missing my friends. I'm missing everyone who matters to me, but for now, I'm blowing you the biggest kiss ever! Love you always and forever.
I've been away and haven't seen my family. I speak to them every day, though. I miss them, but I love traveling.
Having more time to reflect and write, I also find I have the chance to appreciate my mother, who she is and was, in a way that I might not have. I would have missed a lot by not being here with her.  –Nina Lebowitz
I'm homesick all the time. I miss my animals. I miss my family. I miss my friends. –Brittany Howard
Distance gives us a reason to love harder.
Home is a word that resonates deeply. For many people, it evokes family, childhood, some of their most vivid memories. It is a word that brings comfort to the soul, that names a place we want to return to, that makes us feel safe, loved, and nurtured.
When away from your family, you will miss them to the depth of your soul. All your happiness resides where your family is. If you are away from them, you would have been surely missing them. You should look deep into your heart. You will find them over here.
Inspirational Family Quotes
What can you do to promote world peace? Go home and love your family. –Mother Teresa
I've always put my family first and that's just the way it is. –Jamie Lee Curtis
Family is a unique gift that needs to be appreciated and treasured, even when they're driving you crazy. As much as they make you mad, interrupt you, annoy you, curse at you, try to control you, these are the people who know you the best and who love you.
Family: An anchor during rough waters.
The strength of a family, like the strength of an army, lies in its loyalty to each other. –Mario Puzo
I find the family the most mysterious and fascinating institution in the world. –Amos Oz
My family is my strength and my weakness. –Aishwarya Rai Bachchan
You are born into your family and your family is born into you. No returns. No exchanges. –Elizabeth Berg
The informality of family life is a blessed condition that allows us all to become our best while looking our worst. –Marge Kennedy
The family is the first essential cell of human society. –Pope John XXIII
One's family is the most important thing in life. I look at it this way: One of these days I'll be over in a hospital somewhere with four walls around me. And the only people who'll be with me will be my family. –Robert Byrd
Love for Family Quotes
Love your family! Because in the end, that's all that really matters.
Family will not agree on everything, nor will a family unit conform to one standard, but love is the common denominator that will bond a family. –Wayne Chirisa
Love your family, be kind and serve one another. Make no room for regrets, tomorrow is not promised and today is short.
Think of love as the element that helps families to live on without frictions and binds them closer together stronger than ever. Love in families is not an option, but rather, a must.
In family life, love is the oil that eases friction, the cement that binds closer together, and the music that brings harmony. –Friedrich Nietzche
The length of one's days matter less than the love of one's family and friends. –Gerald Ford
Everyone needs to live within a house. But, having the love and support of your family? That is what makes your house a home. –Anthony Liccione
The foundation of family – that's where it all begins for me. –Faith Hill
Family knows your flaws but loves you anyway.
Where there is family, there is love.
Family love is messy, clinging and of an annoying and repetitive pattern, like bad wallpaper.
Family Quotes about Memories
The memories we make with our family is everything. –Candace Cameron Bure
Like many indelible family memories, carving a pumpkin begins with someone grabbing a really sharp knife. –Dana Gould
The love in our family flows strong and deep, leaving us memories to treasure and keep.
Our most treasured family heirloom are our sweet family memories. The past is never dead, it is not even past. –William Faulkner
I don't have a huge house, a brand new car or lots of money. What I do have is an amazing family, friends and memories that will last forever.
It doesn't matter what you did in the past, you can't change it. The best you can do about your past is to be nostalgic with your family and loved ones about happy memories. –Zoe McKey
Please excuse the mess our family is making memories.
I want my kids to live their life with great family memories that they can pass on to their children. –Josie Bissett
Without a family, man, alone in the world, trembles with the cold.
Unfortunately, you can't choose your family. But luckily, you can always choose your therapist.
Family Quotes about Happiness
The single most important factor in our long-term happiness is the relationships we have with our family and close friends. –Clayton M. Christensen
Family and happiness together in a picture.
I hope some future day will bring me the happiness of seeing my family again collected under our own roof, happy in ourselves and blessed in each other. –Abigail Adams
It's all about the quality of life and finding a happy balance between work and friends and family. –Philip Green
The greatest happiness is family happiness. –Joyce Brothers
The happiness I feel in having a family has brought me a real beauty. –Kate Winslet
When you look at your life the greatest happinesses are family happinesses. –Joyce Brothers
There's nothing that makes you more insane than family. Or more happy, or more exasperated, or more secure.
The happiest moments of my life have been the few which I have passed at home in the bosom of my family. –Thomas Jefferson
The family is the center of life, and it is the key to eternal happiness.
When you give as a family, not only are you sharing the happiness that giving brings you by watching it translate into positive change, but you are also transmitting your giving values to your children by engaging them in the giving process itself. –Laura Arrillaga-Andreessen
Family Quotes for Instagram
Family, forever for always and no matter what
Family makes a person a human being.
My family comes first. Maybe that's what makes me different from other guys. –Bobby Darin
The family is not just an important thing, It is everything.
Food tastes better when you eat it with family.
Family is the key to everything
Through thick and thin, a family is everything.
Smiling for photos is what makes family pictorials delightful.
Family are like branches on a tree, we grow in different directions Yet our roots remain as ONE
As far as anyone else knows, we're a nice, normal family.
Men need somebody close to distribute us their happiness and problems. A family fills this gap.
When everything goes to hell, the people who stand by you without flinching — they are your family.
Smiling because we're family. Laughing because we can't do anything about it.
Final Thoughts on Family Quotes
Reading the above collection of quotes would have given you an insight into the true meanings of having a family. If you were one of those people, who neglect their family, especially in this era of rush and speed, you should give a second thought to your behavior and should realize the blessing you are looking down upon. People crave for the thing you do not even give the deserved importance.
This collection of meaningful quotes would have given you a way to express your feelings and would have shown you different ways to keep yourself connected and bonded with your family.
Uncovering the Benefits of Researching Your Family Tree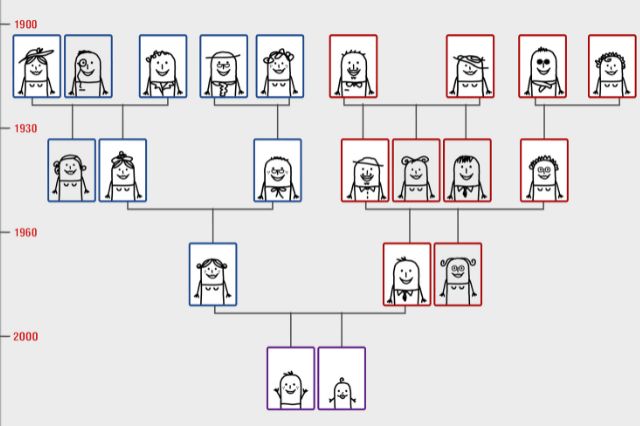 Have you ever wondered what it would be like to know more about your family history? Have you considered researching your family tree, but weren't sure how to get started? If so, then learning the benefits that comes with this could help motivate and encourage you in this endeavor. Not only does putting together a family tree provide an opportunity for self-discovery and improved understanding of one's heritage, but it can also simply give people something fun and interesting to do during their spare time. Let's take a closer look at some of these benefits now:
A New Place to Call Home
Discovering that you have family in a foreign country, or who have come over to where you live but have their roots abroad, can offer a wealth of benefits, both emotionally and financially. With the rise of international travel, global communication has become easier, making it possible to stay connected with relatives living abroad. Establishing roots in another nation can open up new opportunities for education and cultural exchange, allowing individuals to broaden their worldview and gain valuable experiences.
As exciting as the prospect of finding family in a foreign country may be, some may choose to take their connection one step further by pursuing Citizenship By Descent. This type of citizenship grants access to certain rights and privileges not afforded to those who do not have ancestral ties to the country in question. Additionally, citizens by descent are often eligible for a variety of benefits. These can include access to government-funded healthcare, exclusive education opportunities, and take advantage of their ancestral nation's tax advantages or gain inheritance rights that would otherwise be unavailable to them.
More Family Members
For many families, reuniting with distant relatives can be a life-changing experience. Through researching and building out a family tree, it's possible to discover ancestors that have been absent from a family for generations and start to really piece things together. It's an opportunity for people to learn more about the history of their family and gain insight into where they come from. With a deeper understanding of family history, these distant relatives are suddenly close enough to reach out and make contact. This can even lead to meeting them in real life too, giving families the opportunity to strengthen familial ties that have been lost over the years.
Adding distant relatives to the family tree opens up the possibility of family reunions and gatherings which now include these previously unknown relatives. This gives the whole family the opportunity to have a greater and more meaningful connection with someone who they would have otherwise been unable to meet or build a bond with. The new family member may also have been unaware of the connection, meaning this may be the first time they see people who look like them! This can be an incredibly emotional experience for them and family members should be prepared to take things slow and answer any questions they may have before they feel comfortable opening up.
A Better Understanding of Self
Family trees can be an incredibly powerful tool for helping people gain a better understanding of themselves. By tracing one's ancestry, individuals can begin to piece together their identity, understanding not only their immediate family but also those who came before them. A family tree provides a clear chronology of generations and relationships that can give people an insight into their past and the individuals who came together to enable them to come into the world.
Once you uncover names, you can start asking questions and researching further to paint a picture of them in your minds. Perhaps you will discover that one of your unique traits or interests comes from someone you have discovered or, if your family is known for having a particular business, where this comes from. Family trees mean that it is possible to uncover the roots of a family business, as well as gain insights into the experiences that shaped it, such as resources, financial situations, and even situations where they had to move in order to make a better life for themselves.
Strengthen Existing Bonds
Studying a family tree can be a great opportunity to strengthen bonds within a family. By researching their ancestry, family members can learn more about the history and culture of their families, bringing them closer together. This experience can also be enlightening and give family members to share stories they perhaps have never shared before because, until now, they may have forgotten about them, or they were just never relevant to anything in particular.
Family trees can be a wonderful opportunity for families to come together and collaborate on a meaningful project. Each branch of the family can contribute by researching their own lineage, which can give them insight into how their ancestors lived, what traditions they kept, and the stories that were passed down from generation to generation. This can offer great insight and explain to some why certain things in the family are the way they are. Once the tree is complete, families can then use any newfound knowledge to connect more with distant relatives and build bridges, whilst knowing that future generations will also be able to look back on the tree and learn about where they come from.
Final Thoughts
In conclusion, having a family tree can be an incredible way to learn more about your ancestry and create meaningful connections with relatives. It's also great for teaching children the importance of their heritage and helping them gain appreciation for how far back their roots go. With all these benefits in mind, it may be worth considering creating or joining a family tree if you haven't already done so! Whether you're looking to stay connected with distant cousins or want to explore your lineage further, building a family tree is one of the best ways to uncover stories from generations past while still honoring those who came before us.
Helping Your Parents Make the Decision to Move Into Care: A Guide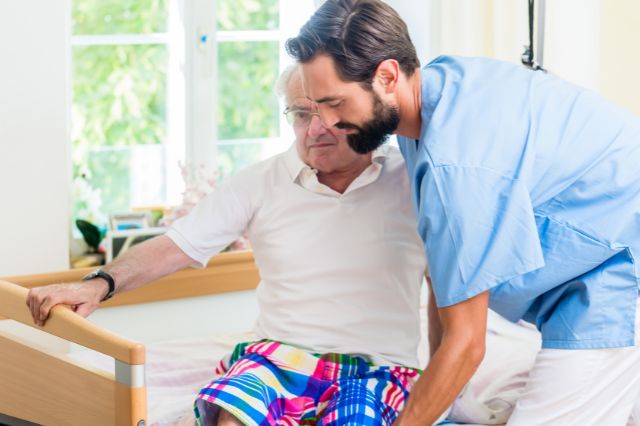 As people are living into their late 70s, 80s, and 90s, it is something that more people have to consider for their parents whether or not to move them into care.
Deciding whether or not a parent should move into care is a complex and sensitive matter that requires a lot of careful consideration. Of course, in most cases, the decision is made after all home-help options have not worked or cannot be adapted to work, meaning that more care is required. 
So, how do you (and potentially your siblings) and your parent(s) decide whether or not it is time for them to move into care?
Health and Well-being
The first thing to consider is the health and well-being of your parent. Are they able to perform their daily activities without assistance? Are they in good health, or do they have any chronic conditions that require regular medical attention? A professional medical assessment can be helpful in determining if they require additional support. Remember, care homes in Barnet will be able to offer them the help that they need to maintain their independence and will always inform you of any changes that are being made to their care plan.
Safety Concerns
Sadly, in Europe and the US, there are far few bungalows available, meaning that most older people live in homes with stairs. You will need to assess the safety of the current living environment for your parent. Do they live alone and are at risk of falling or other accidents? Is the home accessible, with any necessary modifications or equipment in place, such as grab bars or stairlifts? If all of this is in place, and there are still issues with their ability to move around, then it may be time to talk to them about moving into some kind of supported accommodation.
Social Isolation
You should also look at whether your parent is socially isolated or not. Do they have a network of family, friends, or neighbours nearby? Are they able to participate in social activities or hobbies, or do they feel lonely and disconnected? Social isolation can have a significant impact on a senior's physical and mental health and can speed up mental deterioration. 
Financial Considerations
Of course, wanting to move your elderly parent into care is one thing; paying for it is something else! Moving into care can be costly, and the costs may vary depending on the type of care needed, as well as where you live. Determine the cost of care and assess whether it is financially feasible for your parent. Consider what financial resources they have, such as pensions or savings.
Personal Preferences
If they are capable of making the decision, then you will need to respect your parent's wishes and preferences. Some seniors prefer to stay in their own homes, even if it requires additional support. Others may prefer to move into a care facility where they can receive additional assistance and socialize with peers. Consider the availability of family support. Are you able to provide care for your parent, or is there another family member who can help? What level of support can you provide, and is it sustainable in the long term?
4 Family Calendar and Organizer Apps
In the fast-paced world we live in today, where most of us are used to rushing daily, the world of technology has proven itself to be a helpful tool for modern parents.
While there is nothing wrong with a fridge full of sticky notes and diaries lying around the kitchen table, you can't quite count on that sticky note staying glued to the fridge until you cross it off from your to-do list, can you? Unless they've invented some that can.
We are not saying that diaries are inferior to apps either, but such items can easily get misplaced and you have to make entries in multiple notebooks for everyone in the family to stay on schedule. That seems like too much unnecessary trouble and you might accidentally leave them at home and only realize it when you arrive at the office.
Benefits of digital family planners
There is no denying that digital family planners are an efficient method of keeping everything on track. With mobile phones and tablets easily available to us, you can make sure that your family affairs are always at a close distance.
To put it simply, a good family organizer app will make your life easier. These apps will provide access to all of the duties your family has to tend to, be it kids' homework, payday, shopping, dentist's appointments, football games, cheerleading, piano lessons, or something else. Many parents globally are turning to these apps to get clarity and a piece of mind.
TimeTree
This application is a convenient and easy-to-use schedule organizer. A clean layout will allow you to plan your obligations and share them with family members. You can even plan your events and tasks jointly and have one common calendar within the app.
You might be happy to hear that this app comes with a chat of its own, meaning that all of your family conversations will be safely stashed away in a different place.
Truth is, sometimes we do not always want to show our online status on some apps. This one, however, will give you all the privacy and time to communicate and plan with your family members. Available for iOS and Android.
BusyKid
A great example of how one single app can make a great difference in family life is BusyKid. This card and app, supported by Visa, is a safe learning ground for your children and money.
By promoting good financial behavior and in-house responsibility, we are sure you will join a mass number of parents who are using this app already. Available for iOS and Android, it will allow you to provide your kids with financial freedom that derives from them completing the chores you assign. You do get substantial insights, though.
Another great feature of this app is the fact that it has financial lessons of its own, and your children are incentivized to save their money as well as invest it. Give it a try.
Cozi
Another family favorite, this app is a schedule organizer app for families. Imagine a simple layout that allows you to easily add, track, and meet your obligations. Choosing such an app allows for all family members to easily stay on top of all of the family events and duties.
A cool feature that this app has is color-coding. This means each family member is given a color of their own, making communication visual and easy to track. Like all of the apps mentioned above, this one is also available for iOS and Android.
Our Home
This particular app has also gained a mass following as a reliable family organizer. What it does is give you the ability to manage and organize all of your family duties and assignments.
What makes it cool is that it has a game-like feel to it, meaning that even your youngest ones will be entertained as they engage in calendar and planning. It can also prioritize certain tasks. Much like popular project management apps, you can task, grade, and follow status and progress.
Conclusion
As much as we sometimes hate to admit it, staying on top of all of the tasks and family schedules, the pace of it all can get overwhelming – even when we do our best to juggle the many duties at hand. Frankly, being a parent is not easy. But, these apps can be of help.