128 Baby Quotes to Celebrate the Miracle of Birth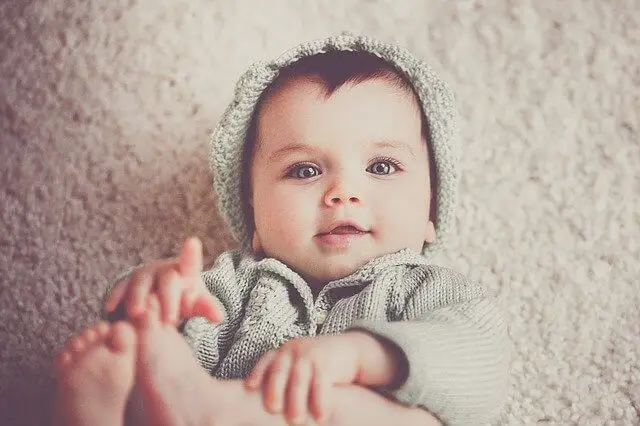 A baby is the best and the most precious blessing that God gives to those whom he loves dearly. The arrival of a newborn baby in any family brings all the members; parents, grandparents, sisters, and brothers closer than before. Everyone participates in loving, caring for, feeding, bathing, and playing with the baby.
Babies are innocent, cute, little angels who make the hearts of especially the mother and father and generally the entire family swell with pride. Their giggles and cries both have the magical power of relieving the stress and fatigue of everyone who comes in contact with them.
Best Baby Quotes for Your Sweet Little One
Babies smile in their sleep because they're listening to the whispering of angels.
Little hands and little feet, little toothless grins so sweet, little eyes that shine so bright, little arms to hug you tight, everything's little except your joy when you have a new baby boy.
Having a baby is like falling in love again, both with your husband and your child. –Tina Brown
It's a good thing babies don't give you a lot of time to think. You fall in love with them and when you realize how much they love you back, life is very simple. –Anita Diamant
I love these little people; and it is not a slight thing when they, who are so fresh from God, love us. –Charles Dickens
It's way too early for him to be talking anyhow but I see in his eyes something and I see in his eyes a voice and I see in his eyes a whole new set of words. –Sherman Alexie
Deciding to have a child is momentous. It is to decide forever to have your heart go walking around outside your body. –Elizabeth Stone
A man loves his sweetheart the most, his wife the best, but his mother the longest. –Irish proverb
There are words in the soul of a newborn baby, wanting and waiting to be written. –Toba Beta
May you always know, little one, that you were wished for, longed for, prayed for, and will be forever loved
A baby is always given devotion, loyalty, sincerity, and maximum love of the entire household. Sometimes it becomes difficult to find the rights words to express the extreme loving emotions.
I remember clearly how a mother had tears in her eyes because of extreme happiness when doctors told her that her baby had fully recovered. The illness of a baby can make both the mother and father extremely stressed. They become restless and sleepless if the baby is not happy.
Babies deserve that parents work hard to meet all their needs because they are the most positive bonding force which keeps the family united. The safety, joy, and excitement of the baby will relax everyone around.
Every parent deserves that their baby remains healthy, safe, and happy. A parent must always remember that your baby needs only your concern, attention, and time, not material luxuries or money, alone.
Baby Girl Quotes to Welcome a Newborn Daughter
Courage, sacrifice, determination, commitment, toughness, heart, talent, guts. That's what little girls are made of. –Bethany Hamilton
A baby girl would dance her way into your heart, whirling on the tips of angel wings, scattering gold dust, and kisses in your path.
Baby girls are precious gifts, wrapped in love serene. Their dresses are tied with sashes and futures tied with dreams.
A baby girl is a bundle of firsts that excite and delight; giggles that come from deep inside, always wonderful and precious… so much that your love for her knows no bounds.
No matter what the moment, a baby girl will always render sunshine in your life with her adorable smile.
A daughter is a miracle that never ceases to be miraculous…full of beauty and forever beautiful…loving and caring and truly amazing.
Here sleep a girl with a head full of magical dreams, a heart full of wonder, and hands that will shape the world.
A toddling little girl is a center of common feelings, making the most dissimilar people understand each other. –George Eliot
From the moment that your baby girl arrives, everything changes. She makes your world grow bigger and your heart fuller, and life simply means more because she is in it.
Happiness is…holding your baby girl in your arms for the very first time.
Daughters stay responsible, watchful, and obedient all their life towards both their parents. The saddest fact of most of the conservative families in most parts of the world is the separation of a daughter from her parents and other family members upon her marriage. She is bound to go and live in her husband's house which is sometimes thousands of miles away.
I pray that all the societies on the surface of the earth give this choice to the daughter herself where she wants to live and when. Sometimes a daughter is considered weaker and inferior to the male members of the family, which is something that needs a strong condemnation and put to an end.
Daughters turn into mothers themselves after growing up. This is why they have more milk of humanity in them. Daughters are positive-minded, warm-hearted, and the most progressive part of any society.
Baby Boy Quotes That'll Melt Your Heart
Little boys should never be sent to bed. They always wake up a day older. –J.M. Barrie, Peter Pan
A baby boy arrives, and just like that, everything changes. The world gets bigger, hearts grow fuller, and life means more because he's in it.
A baby boy is a little miracle that you would like to share, an angel that you always handle with care.
The excitement on the face of your baby boy is certainly the most exhilarating part of parenthood.
A baby boy has a special way of bringing out the man in his father and the little boy in his grandfather.
It makes me smile, knowing that my sweet baby boy is half me and half the person I love.
The day my baby boy came into my life, I knew what my purpose was. To love and protect him with everything I have.
You are loved for the boy you are, the man you will become, and the son you will always be.
A boy is a truth with dirt on his face, beauty with a cut on his finger, Wisdom with bubble gum in its hair, and the hope of the future with a frog in his pocket.
I swear I couldn't love you more than I do right now, and yet I know I will tomorrow. Leo Christopher. A parent's love for their beautiful baby boy can only grow with each passing day.
When a mother looks at the face of her son, she believes that she is the happiest person on this planet. A son, especially if he resembles his father, helps the mother fall in love with her husband once again. Sons are very affectionate towards their mother, grandmother, sisters, and aunts.
Some conservative people have a thought that sons bring more financial prosperity to a family, but the fact is contradictory that daughters are equally important.
The beauty, innocence, and excitement on the face of a little baby boy are so relaxing that thousands of poets have written millions of poems to describe them and the series of words is simply endless. A mother's love for a little baby boy is something that needs thousands of words to describe.
Boys inherit most of their habits, behavior, and thought from the father, which is why a father must spend most of his time with his little son.
Funny Baby Quotes That'll Make You Smile
Sleep when your baby sleeps. Everyone knows this classic tip, but I say why stop there? Scream when your baby screams. Take Benadryl when your baby takes Benadryl. And walk around pantsless when your baby walks around pantsless. –Tina Fey
The quickest way for a parent to get a child's attention is to sit down and look comfortable. –Lane Olinghouse
Our baby in particular is, we think, allergic to sleep. We think that she thinks that she's protecting us from the sleep monsters. She's like 'Oh, I gotta keep them up or the sleep monsters will get them. –Ryan Reynolds
When they finally place the baby in your arms and you notice that smile, you suddenly feel a surge of overwhelming, unconditional love that you never felt before.
There are no words that can describe the euphoria you feel when your baby recognizes you for the first time and smiles. –Jared Padalecki
Shoot for the moon. Even if you miss, you'll land among the stars. –Les Brown
This adorable baby can't let those extra bits of food go to waste.
There is so much love to give when you are blessed with a darling daughter. Before you know it, this little lady will be the light of your life.
Tickle your little baby and see how he giggles, and you will not be able to control your laughter as well. The funniest thing that happens to me is that she tickles back my skin when I take a shower in front of her while giggling aloud herself. These mischievous actions are so memorable that you miss them so much as soon as your baby disappears towards nursery or school.
Sometimes, 4 to 5 hours of school seems an eternity for a waiting mother who stares at the clock back at home. Another funniest thing about a baby is that when he or she is trying to say sugar, he or she ends up saying "tugar", and when he is trying to say shoes, he or she ends up saying "toes". Another thing that is really funny about a small baby is that he wants you to bring the moon and hand it over to him or her.
Baby Smile Quotes to Brighten Your Day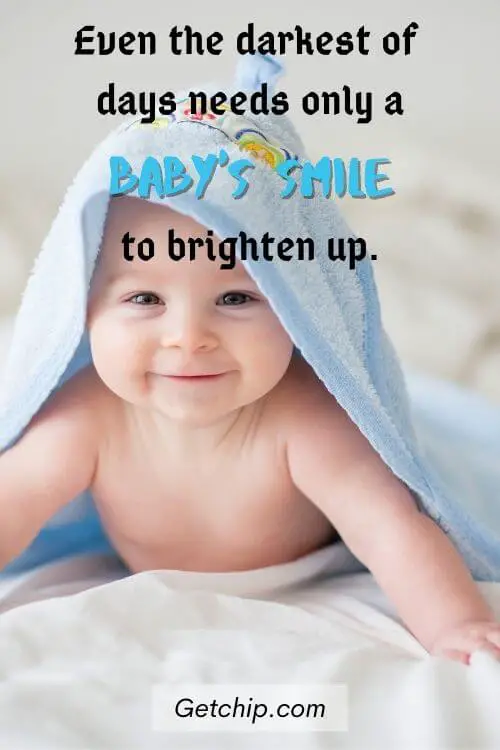 Even the darkest of days needs only a baby's smile to brighten up.
When life gives you a hundred reasons to feel sad, just look at a kid's smile. It will give you a thousand reasons to be happy.
Okay, little pal, we got this, you keep on smiling, and I will keep trying to make you happy.
The best moment in the world is when you hear that little girl laugh after a long time crying.
A baby's smile is a dancing flower of twinkling stars. –Apollon
It feels like the heavens are calling for you when a baby smiles at you.
The children we bring into the world are small replicas of our husbands and ourselves, the pride and joy of grandfathers and grandmothers.
I now know why God gave us babies. They require constant attention, of course. They make messes and disturb the peace, but their cuteness and smiles are the only reminder of God we have in the house.
A smile from a child is packaged sunshine and rainbows.
When the first baby laughed for the first time, the laugh broke into a thousand pieces and they all went skipping about, and that was the beginning of fairies. And now when every new baby is born its first laugh becomes a fairy. So there ought to be. –James Matthew Barri
Babies learn through imitation. If you have the habit of smiling and laughing a lot, it will have a positive effect on the mind of your baby. But if you stay silent and sad, your baby will learn to get irritated and unhappy.
Many parents also enjoy recording the audios of their baby's giggles and cry to listen to them when he or she grows up or to share with distant relatives. The smiling face of your bay is a great blessing and bounty. Something that is the most beautiful about a baby's smile is his toothless gums and saliva pouring out of his or her mouth.
There is a  fashion of painting the girl's room pink and buying all pink clothes, toys and furniture for her as soon as the doctor reveals the gender after the ultrasound scan and painting the baby boy's room blue and buying all blue toys and things for a baby boy are really exciting in themselves.
New Baby Captions to Share on Instagram and Pinterest
First came love, then you came.
A baby's smile is an antidote to meet your day's stress away.
The real miracle of life occurs when your child's child is born. –Giorgio Arsene
Ain't no words to describe the way that I'm feeling when I look at you. –Alicia Keys
For I know that a gift so great is only one God could create and I'm reminded every time I see your face. –Lauryn Hill
Maybe your journey would be tough my baby but, you have to go through it and learn from it.
When you came into this world I was the one who cried because I love you more than anyone.
Today you hold my hand and walk. When I'll get old, hold my hand too.
Having a baby is like falling in love again, both with your husband and your child.
Peace, I have done. God mark thee to his grace! Thou wast the prettiest babe that e'er I nursed. –William Shakespeare
Modern parents really enjoy sharing their pictures with their little ones over social media. And such images bring in thousands of likes and followers. No doubt, your child is your most valuable possession.
The above-given quotes will help you add really attractive captions with your pictures to share with others.
Just after conception and after hearing the heartbeat on the ultrasound machine, mothers feel incredibly excited because the presence of the little one inside them makes them the happiest person ever. And some times, nine months pass like ninety months because of significant curiosity to look at that miraculous face.
All the while, a pregnant mother keeps imagining whether he or she will look like him or me. And the day you hear the first cry, you feel yourself over the moon.
I pray to God whole-heartedly that no one on earth is deprived of such a joy.
Baby Shower Quote to Share with the New Mom
Praying for a safe and healthy delivery for both you and the baby.
So many exciting changes ahead…Most will be sweet, but some will be stinky and require eight baby wipes and a whole new outfit.
You are going to be the best mama!
I think that I see something deeper, more infinite, more eternal than the ocean in the expression of the eyes of a baby when it wakes in the morning and coos or laughs because it sees the sun shining on its cradle. –Vincent Van Gogh
Your baby shower is a celebration I wouldn't have missed for anything.
Sending happy thoughts your way as you prepare to welcome a little someone new to your family. This little miracle will soon make your world more beautiful and more joyful.
As soon as your baby arrives, you will forget all the pain and your heart will be filled with abundant love. Cherish all such rare moments with your little one. Congrats!
A new baby is like the beginning of all things: wonder, hope, a dream of possibilities. –Eda J. Le Shan
Deciding to have a child is momentous. It is to decide forever to have your heart go walking around outside your body. –Elizabeth Stone
A mother-to-be has a beautiful dream. Such beautiful plans and love that never ends.
When you become a mum and dad for the very first time, it is confusing how to shower or bathe your baby, how to clothe him or her, and how to give him or her a haircut. Don't be confused because I have two really simple tips for you.
There are millions of babies on the surface of the earth who are scared of water.  Struggling to give a shower or a bath to screaming and shrilling baby will take half an hour and two more hours afterwards until your baby calms down. So you must have lots of warm water, many bright lights, some soft music and many swimming toys like ducks and dolphins inside the baby's bathtub to make him or her enjoy the process.
Another useful tip to help your baby enjoy the shower or a bath is to give him or her a shower with a group of his elderly brothers and sisters, so he or she can imitate them and be able to enjoy. During the summer seasons, allow your baby to enjoy outdoor hot tubs and kids' swimming pools so that he or she may learn that water is not something that one can be afraid of.
Don't try to give your baby a haircut at home unless you are an expert hairdresser. It is important to seek the assistance of a professional for this because it can be unsafe in the hands of a new mother or father.
I Love You Baby Quotes from Mommy
A mother… sees all, says little. Sacrifices all complain little. Gives all, expects little. My dear Mom, your love makes every day of my life happy and carefree. I always love you from my heart and forever will. Thanks for everything, love you, mom.
Sometimes, mothers say and do things that seem like they don't want their kids … but when you look more closely, you realize that they're doing those kids a favor. They're just trying to give them a better life. –Jodi Picoult
A mother's love for her baby is like nothing else in the world.
Being a mom means that you love your baby even more than yourself.
A daughter is someone you laugh with, dream with, and love with all your heart.
Words are not enough to express the unconditional love that exists between a mother and a daughter. –Caitlin Houston
I love you like the touch of a warm ray of sun, gently heating your soul at the first chance of a chill.
My love for you is a guiding star leading me into great adventures in a brand-new world.
And she loved a little boy very, very much, even more than she loved herself.
You'll be his first kiss, his first love, his first friend, you are his momma, and he is your whole world. He is your little boy.
The very first word of your baby, the very first step, and the way he or she learns to say "peek a boo" are some of the most lovable and memorable moments of your lifetime. When a woman conceives for the first time, and after childbirth usually, most couples receive thousands of messages asking the name of the baby. All the friends and relatives are really curious about what they will name the baby.
Many couples also face a lot of confusion about what to decide about the name of the baby. Until then just call him or her "Sugar, Candy, Honey, lolly or sweetheart".
New Baby Quotes
You may hate being pregnant, but the minute the baby is born, she is God's precious child, given to you as a gift.
A baby's smile can give you power… enough to even struggle through tears.
A baby is something you carry inside you for nine months, in your arms for three years and in your heart till the day you die. –Mary Mason
Loving a baby is a circular business, a kind of feedback loop. The more you give the more you get and the more you get the more you feel like giving.
There is nothing like a newborn baby to renew your spirit and to buttress your resolve to make the world a better place. –Virginia Kelley
A baby is a gift, a chance to make the world a better place.
Do not worry about what you cannot give your baby. Instead, focus on all the things that you can provide.
My darling baby, when I look at you I fall in love over and over again, every single day.
I do not have much to give you little baby, but what I can give you is my unconditional love, plenty of hugs and kisses, and a happy home.
It is a moment of pure ecstasy and satisfaction when you see smiles flicker on the baby's lips, just as they gently pass into a deep slumber.
Famous Baby Quotes
A baby is as pure as an angel and as fresh as a blooming flower. – Debasish Mridha
Having my baby fall asleep in my arms takes away all of my worries and stresses. A sense of complete and total peace comes over me. – Maria Jose Ovalle
A happy baby has shining eyes. It walks open-hearted into the world and spreads magic. –Sigrid Leo
When the baby is born, all that pain (that was endured) vanishes in an instant. Love for that tiny baby makes one forget the pain, the fear. –Hope Bradford
As babies we're born blank sheets of paper. Not a single mark. As we grow older, lines form, then colors and patterns. Before long that paper is all sorts of brilliant. Like a kaleidoscope, no two exactly alike. –Shannon Wiersbitzky
Babies are amazing. They begin each day all warm and sleepy, smelling of promise. –Julia Roberts
All those cliches, those things you hear about having a baby and motherhood –– all of them are true. –Penelope Cruz
The best baby-sitters, of course, are the baby's grandparents. You feel completely comfortable entrusting your baby to them for long periods, which is why most grandparents flee to Florida. – Dave Barry
A baby is a loud noise at one end and no sense of responsibility at the other. –Ronald Knox
A baby is sunshine and moonbeams and more brightening your world as never before.
Short Baby Quotes
A mother's love for her baby is like nothing else in the world.
My baby has no idea of the lifetime of love that awaits them.
Congratulations! Can't wait to help you with the baby.
No matter how big your baby gets, they will always be your baby.
To me, my baby is more precious than any gold, diamonds, or rubies.
A baby girl is a giggle wrapped in the warmth of sunshine.
If this baby grows up knowing just one thing, I hope that it knows just how loved it is.
This baby will be raised with more love than it could ever want for.
I love my little baby to the moon and back.
This baby will melt hearts wherever it goes
Inspirational Baby Quotes
Love can change a person the way a parent can change a baby- awkwardly, and often with a great deal of mess. –Lemony Snicket
Don't stand unmoving outside the door of a crying baby whose only desire is to touch you. Go to your baby. Go to your baby a million times. Demonstrate that people can be trusted, that the environment can be trusted, that we live in a benign universe. –Peggy O'Mara
The baby will talk when he talks, relax. It ain't like he knows the cure for cancer and just ain't spitting it out. –Justin Halpern
For having a baby's sweet face so close to your own, for so long a time as it takes to nurse 'em, is a great tonic for a sad soul. –Erica Eisdorfer
A mother will birth her baby once, but she will spend a lifetime birthing a person.
My father always wanted to be the corpse at every funeral, the bride at every wedding and the baby at every christening. –Alice Roosevelt Longworth
Life is filled with tragedy, with long patches of struggle and with, I think, beautiful bursts of joy and accomplishment. Blessed with those moments, you just try to relax as much as possible and focus on the little things, like the joy of changing your baby's diaper. –David Dastmalchian
I am very thankful and blessed to have a healthy and happy baby boy and baby mama. –Eric Church
I've known my best friend since I was a baby, and I don't know what I would do without her. She is always straight with me and can make me laugh hysterically. Everyone should have someone like that in their life. –Jasmine Guinness
Cry Baby' is like this fairytale version of me. A lot of it is based on real events, and some of it is made up to make it more whimsical. –Melanie Martinez
Popular Baby Quotes and Sayings
A lady is smarter than a gentleman, maybe, she can sew a fine seam, she can have a baby, she can use her intuition instead of her brain, but she can't fold a paper in a crowded train. –Phyllis McGinley
An ugly baby is a very nasty object – and the prettiest is frightful. –Queen Victoria
I am not the first woman to multi-task. I am not the first woman to work and have a baby – there are many women who have done this before. –Jacinda Ardern
A sympathetic parent might see the spark of consciousness in a baby's large eyes and eagerly accept the popular claim that babies are wonderful learners, but it is hard to avoid the impression that they begin as ignorant as bread loaves. –Paul Bloom
Watching a baby being born is a little like watching a wet St. Bernard coming in through the cat door. –Jeff Foxworthy
Whenever I look at a baby or children in general, I smile and just want to play with them. –Odeya Rus
The Enlightenment was an attempt to liberate myth and base truth claims on evidence, not just dogma. But when science threw out the church, they threw out the baby with the bath water. –Ken Wilber
Those who wish to pet and baby wild animals 'love' them. But those who respect their natures and wish to let them live normal lives, love them more. –Edwin Way Teale
Everyone will always have ideas about how to make your work better. Everyone has advice about how to end your play differently. Start it differently. And it's not about right or wrong. At the end of the day, it's your baby, and you know what's best.
In fact I have nightmares about having children. I want to carry a baby and feel the life within me and in my dream, I do. But every time after it's born, there's this incredible fear, this pounding pulse of fear. It's a really bad nightmare.
Final Thoughts on Baby Quotes
One of the most straightforward phrases to express your thousands of strong positive feelings towards your baby is just repeatedly to tell him or her "I love you," "I love you," and just wait for the day that he will reply, "I love you too, Mama." Tears will roll out of your eyes because of extreme enjoyment and excitement upon hearing this.
No doubt, both a baby boy and a baby girl are the most generous bounty and blessing from God.
4 Family Calendar and Organizer Apps
In the fast-paced world we live in today, where most of us are used to rushing daily, the world of technology has proven itself to be a helpful tool for modern parents.
While there is nothing wrong with a fridge full of sticky notes and diaries lying around the kitchen table, you can't quite count on that sticky note staying glued to the fridge until you cross it off from your to-do list, can you? Unless they've invented some that can.
We are not saying that diaries are inferior to apps either, but such items can easily get misplaced and you have to make entries in multiple notebooks for everyone in the family to stay on schedule. That seems like too much unnecessary trouble and you might accidentally leave them at home and only realize it when you arrive at the office.
Benefits of digital family planners
There is no denying that digital family planners are an efficient method of keeping everything on track. With mobile phones and tablets easily available to us, you can make sure that your family affairs are always at a close distance.
To put it simply, a good family organizer app will make your life easier. These apps will provide access to all of the duties your family has to tend to, be it kids' homework, payday, shopping, dentist's appointments, football games, cheerleading, piano lessons, or something else. Many parents globally are turning to these apps to get clarity and a piece of mind.
TimeTree
This application is a convenient and easy-to-use schedule organizer. A clean layout will allow you to plan your obligations and share them with family members. You can even plan your events and tasks jointly and have one common calendar within the app.
You might be happy to hear that this app comes with a chat of its own, meaning that all of your family conversations will be safely stashed away in a different place.
Truth is, sometimes we do not always want to show our online status on some apps. This one, however, will give you all the privacy and time to communicate and plan with your family members. Available for iOS and Android.
BusyKid
A great example of how one single app can make a great difference in family life is BusyKid. This card and app, supported by Visa, is a safe learning ground for your children and money.
By promoting good financial behavior and in-house responsibility, we are sure you will join a mass number of parents who are using this app already. Available for iOS and Android, it will allow you to provide your kids with financial freedom that derives from them completing the chores you assign. You do get substantial insights, though.
Another great feature of this app is the fact that it has financial lessons of its own, and your children are incentivized to save their money as well as invest it. Give it a try.
Cozi
Another family favorite, this app is a schedule organizer app for families. Imagine a simple layout that allows you to easily add, track, and meet your obligations. Choosing such an app allows for all family members to easily stay on top of all of the family events and duties.
A cool feature that this app has is color-coding. This means each family member is given a color of their own, making communication visual and easy to track. Like all of the apps mentioned above, this one is also available for iOS and Android.
Our Home
This particular app has also gained a mass following as a reliable family organizer. What it does is give you the ability to manage and organize all of your family duties and assignments.
What makes it cool is that it has a game-like feel to it, meaning that even your youngest ones will be entertained as they engage in calendar and planning. It can also prioritize certain tasks. Much like popular project management apps, you can task, grade, and follow status and progress.
Conclusion
As much as we sometimes hate to admit it, staying on top of all of the tasks and family schedules, the pace of it all can get overwhelming – even when we do our best to juggle the many duties at hand. Frankly, being a parent is not easy. But, these apps can be of help.
Top Tips When Growing Your Family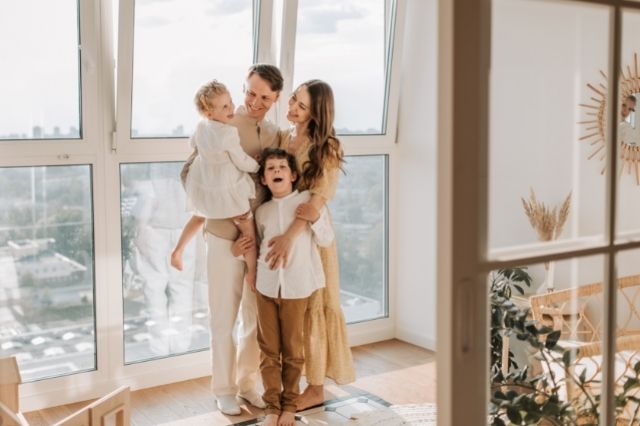 When you have decided that you want to grow your family, there are a lot of factors that you should think about before you do so. As such, here are some of the best top tips that you should follow when you have decided that you want to grow your family in the near future.
Consider Fostering
If you do not want biological children but still want to grow your family, you should consider fostering or even adoption. Fostering can help you to introduce a child or teenager into your family for a short- or long-term placement and can help you to give a home to someone who needs one. Fostering can be a great experience for every party and can help you to start a family with slightly older children. As such, if you have decided that fostering is the right path for you, or you want to find out more specific information about the road to fostering, you should consider visiting thefca.co.uk. They will be able to guide and advise you throughout your journey.
Talk to Your Extended Family
Before you start to grow your family, you should also consider talking to your extended family about your decision. They may be able to give you advice and will be able to support you through the process. Talking to your extended family first might also be a good idea if you will need help from them in the form of babysitting, for instance. However, you should not allow them to influence your decision too much, and this should always come from yourself and your spouse.
Get a Pet First
When you are only just starting your family and if you have not had a child before, you should consider getting a pet first. This can help you to get some idea of the commitment and dedication that a child will need and can allow you to start to alter your lifestyle around another living being and realize how much stress and worry they can create. Although having a pet is different from having a child, it can help you to get some idea of whether you are ready or not.
Take It Slowly
Rather than growing your family very quickly and becoming overwhelmed by your to-do list and the demands of your family, you should instead take it slowly and avoid being in a rush to create your dream family, such as leaving a few years between your first and second child. This can then ensure that you can slowly adapt to how growing your family changes your life and can prevent you from becoming burned out.
Get a Bigger House
If you have decided that you want to expand your family, you might not have the space that you need to do so and for everyone in your family to live comfortably with this change. As such, if you are thinking of growing your family, you need to consider looking for a spacious and comfortable house in an ideal location that can allow all of your family to thrive.
5 Ways to Show Love towards Your Grandfather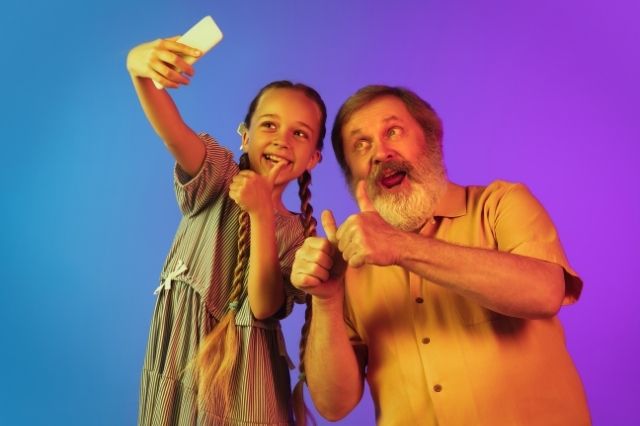 Grandfathers, aren't they the closest, even more than our parents? They are the most beloved human beings, and they love us with all their hearts. The love that they have for us is special and delicate. So, it is equally important that we show that amount of love, concern, and care and do whatever is necessary to make their lives comfortable and easy.
But since we are busy in our lives, taking care of our grandparents just the way they did for us becomes almost impossible. But the will and want to take care of your elders can take you a long way.
So, if you are busy and don't really know what you can do to make them feel special and, most importantly, make their life easy, look no further than what you have in store for you below! With our easy and simple ways, you are sure to show your love, affection, and concern quite easily.
So, without any further ado, let's check out what they are:
1. Make out time to check up on him daily!
Your grandfather is old, which means he is probably retired from the job he has been doing, and that also means he is free. The best thing you can do is check on his day-to-day life. Know what he is doing or watching. Learn more about what he wants to eat and make sure to know if he is in need of something. Apart from these material pleasures, spend time and talk with them. This is one of the best things that you can do. Spark a conversation with them and listen to their thoughts, and that's the best thing you can do to show your love.
2. Presents that they need!
Remember the days your grandpa used to give you surprise gifts? Why don't you turn the table around now when you can afford to? So, you can randomly gift your grandfather with something they need or which can make their life much easier.
For example, you can give him a new pair of spectacles or a book or novel that he has wanted to read for a long time. As our grandfathers are old, it becomes difficult for them to hear as they grow old. In that case, you can also give him a Hearing Impaired Phone, which can make their lives easier and help him connect to people more easily!
3. Take them on a movie date
Since your grandfathers are old, it is probably hard for them to go on to watch some movies alone, and who doesn't like to watch movies. So you can take him out on a movie date and make sure the movie is suitable to the genre they love. Try to plan this out as a surprise for them! You can just show up at his house and surprise them with your plan. And don't forget to top it up with a dinner or lunch post the movie! This will surely make them feel special, and they are sure to remember this for a long time!
4. A family get-together
Sons and daughters have to move out of their houses due to various reasons. Even though your grandfather doesn't say anything, it is very obvious that they feel terrible. So, you can arrange a family get-together and keep it as a surprise for your grandfather.
Seeing all his loved ones in one place will make him feel good and happy. You can also arrange a family dinner with food and drinks, in this all of you will be able to spend a good evening with lots of memories.
5. Arrange a two-day outing
There is nothing like having a vacation! And what if you take your grandpa along with some of his friends! Make the necessary arrangement beforehand so that you wouldn't have to do any last-minute running around!
Take your grandpa out and relive the old days. It's a great way to bond back together and create new memories that will stay with you forever.
Final Thoughts
Your grandfather is precious, and you must make him feel that. All the ways that we've spoken of above are excellent, and we're sure you are going to make your grandpa feel special. So, try out these gestures, and don't forget to let me know in the comment section below what you think!