5 Ways to Take Care of Your Employees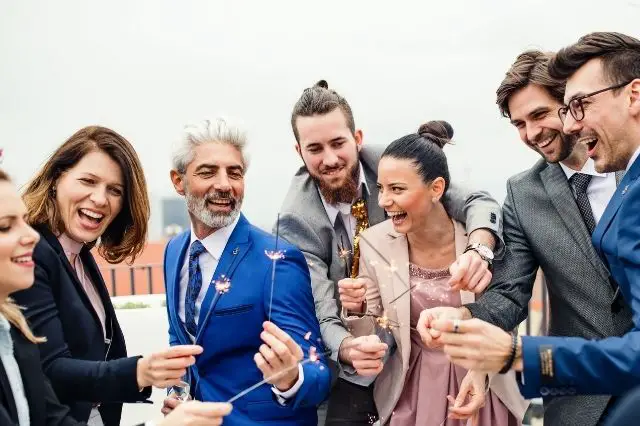 Every employee wishes to be respected as an individual by their managers or supervisors.
After all, employees form the backbone of a company, and without them, no institute would run smoothly. But rarely do managers or executives take time to make sure everyone working under them is physically and mentally fit.
Did you know that employees who feel that their superiors treat them respectfully are 63% happier? So what steps do you take to ensure that your employees are happy and work well? Here are five tips to help you out.
1. Provide a clean workplace
Health and hygiene have to come before everything else. This is especially true if your employees need to undergo confined space training, such as in a storage or septic tank.
Show your employees that you care about their health by providing them with a clean working environment and equipment. You can even hire a separate cleaning crew to maintain the hygiene of the office or workplace.
Ask each employee to keep their workplace clean and keep the conference areas well-lit and neat. An office or training place that is decluttered will boost the employees' will to work and help them stay safe from illnesses.
2. Relate to them
Most leaders or superiors often forget that once upon a time, they too were employees. As a result, they forget that the company needs to work together and everyone is a team.
If you are the manager or leader of your company, make sure you relate to them. While it's necessary to show them that you are in power that should only happen in special circumstances. Don't act above and beyond their reach just because you are placed at a higher level.
Whenever an employee comes to you with a problem, be friendly and think from their point of view. This makes you look more caring and helps them perform better.
3. Recognize hard work
Hard work should never go unrewarded. When an employee works extra hard or does their best to grow the company, you must appreciate them truly and sincerely.
While giving them a gift is not always possible, you can praise them in public and encourage them to keep up the good work. If you want, you can even send them a congratulatory mail or message from the company's email address.
Schedule employee recognition events like award shows or small dinners. Even schemes like "employees of the month" can be a good way to show them that you care and understand their efforts.
4. Ask them about their personal lives
No, this doesn't mean you have to constantly check up on everything they do or keep messaging them on social media. Instead, you simply have to do the bare minimum and keep track of any important events that might have happened in their personal lives.
For example, if an employee returns from her maternity leave after giving birth to a baby, you can gift her a small hamper or just send a "welcome back" message. Or plan a small surprise retirement party for an elderly employee.
Don't see your employees as worker bees. Instead, view them as valuable players in your team.
5. Be honest
One of the biggest things you can do to take care of your employees is to be transparent and honest. If you make a mistake, admit it and apologize.
If anyone asks you about their performance, be honest and tell them what you feel without being hurtful. Encourage transparent and open communication among everyone in the office so that the environment is healthy.
Also, remember to be transparent with your staff regarding the office's performance as a whole. If it's poor, encourage them to work harder but don't be harsh. Being open with your subordinates shows that you care about them and their opinions.
Over to you…
Before you tell your employees about your company's short and long-term goals, you need to let them know that they will be treated with care and appreciation. Unless you include them in your group, no employee will give their best. On the other hand, if you show them how much you value them, they will move mountains to develop the company.
Is Your Production Line Struggling to Keep Up with Demand? Here's How to Solve That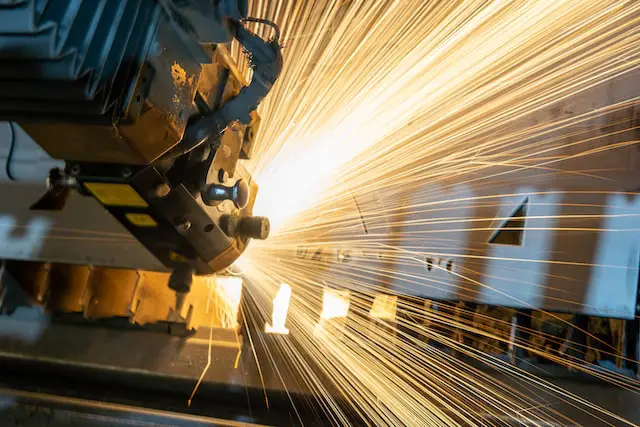 Many businesses are struggling to keep themselves afloat at the moment. If you are seeing a lot of success and your production line is struggling to cope, then you should count yourself lucky. However, while it is indeed good that sales are picking up, you need to take steps to ensure your business's production line can keep up with demand. If you fail to meet demand, customers will shop elsewhere.
This post will explore this topic in more detail, explaining how you can improve your production line's efficiency:
Outsourcing Manufacturing
One of the simplest ways of streamlining production is to outsource it. According to a company that specializes in product manufacturing, Advanced Manufacturing Solutions, outsourcing gives you access to a larger range of machines and more experienced assembly staff. However, if you do plan on outsourcing your product manufacturing, then it's essential that you take steps to find the most experienced agency that you can. Outsourcing to an agency that doesn't have a good reputation will probably just be even more of a headache than an inefficient internal production line. An agency's reviews will give you a good picture of what it's like working with them.
Reliable Equipment
If you want to manufacture products internally, then you need to make sure that your staff has access to the latest and most reliable equipment you can afford. Unfortunately, production machinery is never going to be cheap. No matter what, it's always going to cost a fortune. You can save yourself money in the short term by buying equipment on finance. However, many companies have stopped offering financing options for their machinery due to the large number of businesses closing down at the moment.
Aftersales Servicing
Something you need to offer if you want to satisfy your customers is after-sales service. Every so often, the products you sell will break, even if they were carefully and expertly assembled. If a product you've sold breaks down on a customer, they will want a refund. Instead of giving them a refund, you can offer to replace or repair their item for them. Usually, such a service is offered as part of a warranty. You are legally required to offer warranties on all of the products you sell, provided they are sold for more than a specific amount.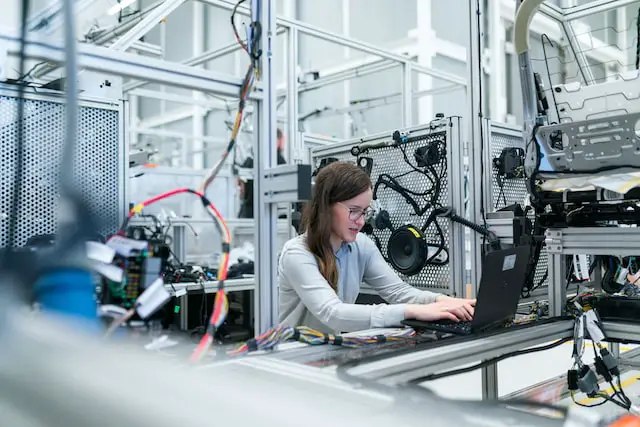 Assembly Staff
Don't just invest in equipment and aftercare, invest in employees too. Your company's assembly line, even if it is automated, relies heavily on staff. One of the most effective ways of ensuring you hire the most qualified staff is to outsource recruitment to an agency.  A recruitment agency will be able to vet and check all potential candidates and applicants so that they can ensure you get the most experienced ones. Make sure to offer attractive salaries and packages if you want to get the most experienced staff that you can.
Your company's production line is something you need to put a lot of thought and effort into. Doing so will help to ensure your customers get better quality products and will improve your company's reputation. Use the tips given here to improve the quality of your company's production line and to keep up with demand.
How to Attract New Members of Staff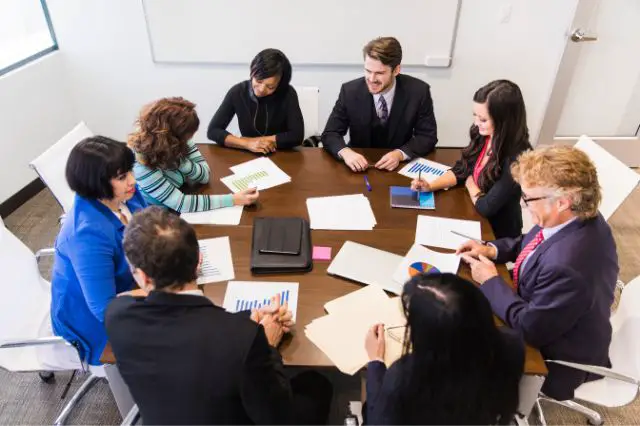 There are times when the state of the economy means that plenty of people are employed and it becomes more and more difficult to attract the number of high-quality staff members that you are looking for at your company. It could be that you are looking for a certain standard of employee who is not all that easy to find in the first place. Whatever the case, you need to have a clear plan of action if you are to attract new staff members. Let's check out a few of the major steps that you can be taking.
Cultivate a Positive Working Environment
There would have been times in the past when it would have been highly difficult to bring on board new members of staff, as people simply would not be able to tell what your working culture was all about from the outside. However, with so many different review websites out there in the modern world, this is easier than it ever was in days gone by. Therefore, you certainly need to be doing all that you can to create a positive working environment for the staff members that you have already working at your company.
Review Salaries and Benefits
There is no doubt that potential staff members are looking at a couple of major elements when they are working out whether or not a specific company is going to be for them. To begin with, there are the salaries themselves, which you need to be basing on what other organizations are doing in order to make yourself competitive. However, the package of company benefits is a feature that more and more potential employees are starting to look at as they are in a position to find a work/life balance that suits them. Ultimately, they are asking the question of what a company can bring into their lives as a whole.
Take Your Time in Writing the Job Advert
Next up on the list, you are going to have to write a job advert that correctly attracts the caliber of employees that you are looking for. This can prove to be a challenge as you want the job to accurately reflect what the role entails, but you do not want to make it so complicated that it is going to be a struggle to bring on board the staff that you would like the very most. With this fact firmly in mind, a carefully tailored job advert can go a long way towards ensuring that you meet all of your goals in a successful manner.
Get Word of Mouth Referrals
You are often going to attract a better quality of candidate who is more likely to stand the test of time with some word of mouth referrals. With this in mind, it is certainly going to be worth creating a referral scheme at your company which can help to bring friends of staff on board to create the type of positive working environment you want.
How to Be Better at Hiring for Your Business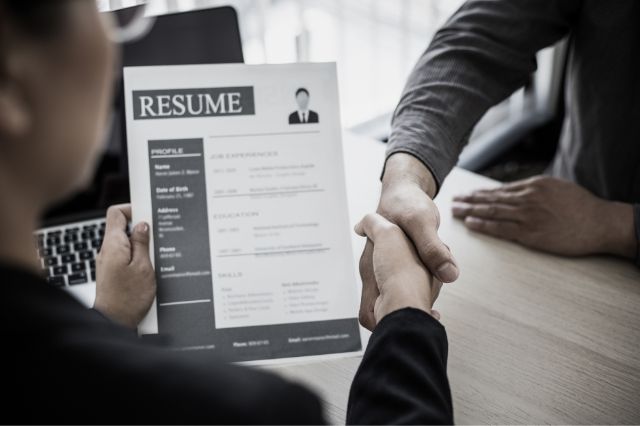 Employees are like the horses that draw the chariot of the growth chain for a business organization. If employees put in their efforts, there is no reason for a company to fail. Therefore any successful company, be it Microsoft, Facebook or Amazon, depends on its employees. 
The companies, with the help of the human resource departments, make huge efforts to hire the best possible candidate available for a post.
Are you opening a new business?
Are you worried regarding the recruitment of candidates?
Kindly go through the article. We are discussing the best ways to consider when working on recruitment. Let's try to understand how to manage this.
Tips to Improve Upon Your Hiring for Your Business
There are certain tips that you could follow to improve your recruitment process. Let's try to understand them to understand how you manage it to perfection. 
1. Say No to a Standard Job Interview
The first thing that you have to do is to say no to the standard job interview process. No we are telling you to shun this; it might be self-contradictory, but there are reasons for it. 
Candidates prepare mock interviews before they sit for the original ones. They literally learn the answers to the probable questions. So what to do here?
Be creative in your approach. Ask them questions that they weren't expecting. This kind of out-of-syllabus question helps you understand the original capabilities. Put them under a challenging scenario. This would help extract the original self of the candidates.
2. Social Media 
Social media is a great platform; an excellent tool to hire for your business. There you post your job. The wide network that you create will surely attract the best candidates. Know that there are millions of users on social media platforms. 
If you are handling your social media pages on Facebook, Instagram, and LinkedIn, you have to manage so many things. This might take your eyes off the production and other aspects. 
It's better and more convenient for you to download social media management software to serve this particular end. Download them for free from The Pirate Bay. 
3. Treat Candidates like Customers
Treatment of candidates forms one of the technical aspects of the recruitment process. Remember, the first impression of the candidate is important. 
Whatever way the candidate selects to appear for the interview, whether it is through communication tools (online) or attending the interview place physically, she/he must feel comfortable. 
Make sure not to hurt their sentiments in any way. Don't resort to some aggressive verbal attack to pinpoint the weak areas. Have patience when you are conversing. 
When the candidate appears for an onsite interview, be sure to provide them with water and take them to the restroom. Let the candidate break free from the initial tension in her/ his mind. 
4. Implementing the Employee Referral Programs
It has been found through several studies that recruiting employees through employee referrals turned out to be a great success. It is found from several studies that great employees were recruited following the advice of the old employees. 
Actually, employees of the company have connections, and they would not like to take any risks in an interview. They understand the importance of responsible persons. That is why they make decisions based on the interests of the candidates. This kind of strategy helps them in the long run. 
5. Improve Upon Your Job Descriptions
The job description provides details of some vacancies. It must have certain characteristic traits. There are certain things you need to follow to strengthen your job description.
Firstly make the title as specific as follows. This is a high requirement so far as clarity is concerned. The more accurate is your job description, the more effectively it attracts the best candidates for the job.
Provide a captivating summary of your job. Make sure that it attracts the attention of the job seekers. 
Finally, put the job requisites most clearly. Put clearly what to expect from the employee and how you value your work culture. 
What Else?
Apart from that, there are some other strategies you can take to improve upon the hiring process. You can check the resume posted online. You can also consider the job posted by past candidates. Remember, the success of your hiring opens doors to business success.