How to Procure Equipment for a Business?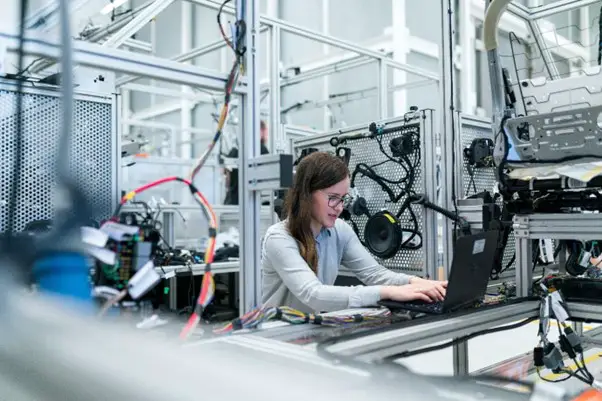 Purchasing equipment for a business is a challenging task. Many operations, including production, productivity, investment, and revenue, are dependent on the equipment you choose.
As a result, always use precaution when selecting company equipment. In general, business equipment costs a significant amount of money.
So, always evaluate what equipment you already have and what further you need to boost productivity, evaluate the time and effort employees put into learning the equipment, estimate the equipment's critical responsibilities, and how important is it to invest in it?
What is the equipment cost? What are the equipment's prices and benefits, warranties, and potential faults?
A smart move in choosing the right equipment improves your business and can shower profits. So, here are a few steps you need to keep in mind before purchasing equipment for your business.
1. Analyze your business reality and your needs
There is a difference between what you need and what you want? Though you want some certain equipment, go for the ones you need.
New things usually bring joy and a feeling of enthusiasm, but businesses are meant to make profits. So it would be better if you could analyze which type of equipment does your job better.
There are certain options in the market like new equipment, second-hand equipment, or refurbished equipment.
So, now analyze the importance of particular equipment in your business? For example, does your work come to a halt if a piece of specific equipment doesn't work? In such cases, it is better to go with new equipment.
You can go with second-hand or refurbished equipment if you want to regularly update your equipment with the latest ones in the market. If you want to invest in a vehicle or a van for your business you can consider Laddr Vehicle & Equipment Finance.
2. Invest in digital technologies
According to a 2017 survey, organizations that utilized digital technologies had increased productivity, lower operational expenses, and higher quality. 
Predicting equipment performance and maintenance, as well as downtime, is a critical part of productivity.
So, if you keep an eye on your production and product quality, you can cut down on time waste and rework.
Repairs and downtime can be avoided with proper maintenance. In addition, high automation may necessitate fewer workers.
3D printers aid in effective prototyping, lowering labor costs, and ensuring that your products reach the market on time.
3. Filter suppliers
So, in the world of unending options, you can spend some time studying the equipment in the market. Get on your desktop, and google the nearest equipment companies around your area.
Research on company reviews, reputation, customer satisfaction, and services the suppliers offer. You can also find out about the workshops conducted near your locality.
You can enroll and get hands-on experience with the equipment and have a brief idea of what is needed to learn the handling of equipment, how it works, and the time it takes to finish the job.
Don't only focus on price; consider the company's reputation, services, and references.
4. Consider your budget
In a world of limitless possibilities, you might take some time to research the available equipment. Then, get on your computer and look out for the nearest equipment companies in your neighborhood using Google.
Examine the company's evaluations, reputation, client satisfaction, and services. You can also learn about the workshops held in your area.
You can enroll to receive hands-on experience with the equipment and obtain a general sense of what is required to learn how to handle the equipment, how it works, and how long it takes to complete the job.
Consider the company's reputation, services, and references in addition to the pricing.
5. Be ready with a backup plan during an unplanned breakdown of equipment
We often see news regarding huge losses a company has gone through because of its equipment breakdown. So, always have a backup plan; you cannot rely completely on these electronic gadgets.
They can deceive you at any time. Have a plan and replace the equipment within the warranty period.
Furthermore, you have to make the best use of the equipment when it is in good condition so that even if the warranty expires, you can afford to replace them.
Conclusion
Procuring business equipment for your business is a huge financial expenditure you might make in a year. Though buying equipment is stressful, it is the major step to altering your business; hence, you need to jump into this process. So, to avoid any issues further, always get the most important and cost-effective equipment which can come within your budget. Focus on the quality of the equipment rather than cost.
Programmer: Disadvantages and Advantages of a Famous Career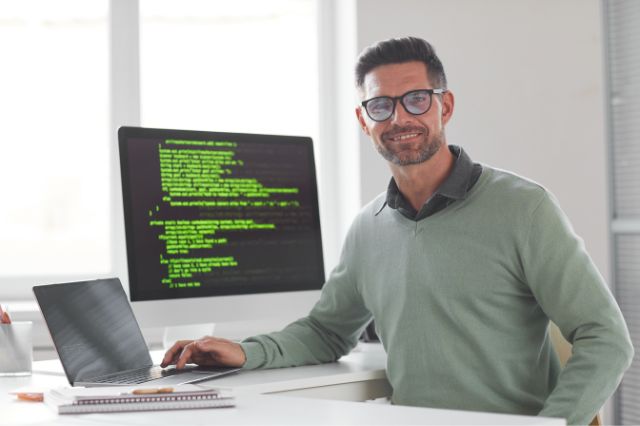 Many professionals aspire to a long, calm river with a smooth flow and no stormy currents when looking for a job.
Is there such a thing as a perfect career, one where everything runs smoothly and nothing gets in the way of the ideal picture? Almost certainly, no job can offer that guarantee of perfection. It is a fact of facing particular challenges and constraints that give meaning to the path one has decided to take.
The jobs inherent to the computer field are no exception, especially the programmer job.
Although it has drawbacks, this career continues to attract more and more professionals thanks to its undeniable advantages.
Physical health risks
It is difficult to imagine that a sedentary job could pose significant physical health risks. However, prolonged hours spent sitting in front of a computer can cause musculoskeletal injuries. The body takes the brunt of overtime, and vision can become impaired. Thus, ergonomic workstation provisions and body-saving exercises become necessary to reduce the risk of health problems. Who would have thought that to become a programmer, an intellectual profession par excellence, one would have to consider protecting oneself from physical issues?
Stress, a tax on a high-flying career
Working in an environment where the pace of work is high, where tight deadlines are adversaries that must be dealt with, stress plays a significant role in the programmer's performance. Engaging in a job that occupies a central place makes it natural for the stress level to increase. A software program that crashes, or a database that doesn't respond to any commands, are the kinds of problems that increase stress levels, especially if they have to be fixed as quickly as possible. Opposed to this, a great option to reduce stress and fix the issue can be found at https://wowassignment.com/, where professionals will help you with any programming assignment, problem, or project.
A valued career with excellent prospects
So what about the benefits? There's no shortage of opportunities, and they're very attractive! High salary, constant development, ability to work as a freelancer or an employee in a large company, respect from others, and many other opportunities that you can only dream of are open to those involved in coding. Moreover, the job market is hungry for well-trained programmers. This shows the importance of the programmer within various companies and institutions!
A central position that generates a sense of importance and satisfaction
When choosing a career, looking for a sense of importance in the workplace is legitimate. For the programmer, the professional reward is not long in coming: as competent professionals, they quickly become crucial players in the environment. As skilled professionals, they quickly become vital players in the background. By being in the thick of things, they are the trainer of less experienced programmers and the bearer of solutions to unsolvable problems. Being the reference point for his colleagues certainly makes him feel important and valued. Also, the financial aspect is fascinating since the salary evolution follows the professional path.
Conclusion
To be well prepared for a career in constant evolution, with multiple challenges and significant responsibilities, it is necessary to know its advantages and disadvantages. By acquiring such a piece of knowledge, facing the challenges of the job becomes more manageable. Awareness is essential because it allows you to weigh the pros and cons to make an informed choice and succeed in your future career. 
How Digital Marketing Helps to Grow Your Business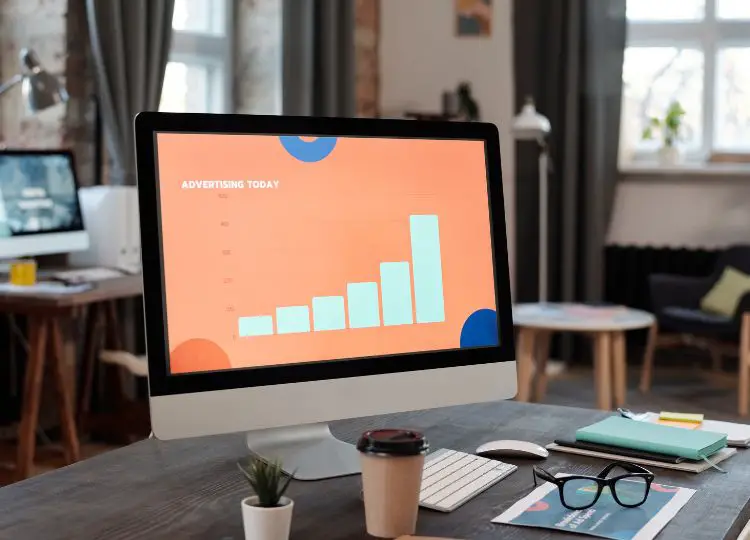 Digitization is taking over the world. Everything is moving online, from how we communicate to how we conduct business. And as more and more companies move their operations online, they need to find ways to stand out in the ever-growing sea of digital noise. In such circumstances, employing old marketing tricks is not enough. You need to target your potential customers with effective marketing techniques. It is where advanced marketing strategies, including working with consumer financing complies, like Care Credit and employing digital marketing, come into play.
Digital marketing is a form of marketing that uses digital technologies to promote and sell products or services. It encompasses many activities, including content marketing, search engine optimization (SEO), social media marketing, email marketing, and more. It helps companies in several ways. In this blog post, I'll share how digital marketing can help grow your business. So, let's get into it.
Build Interaction with Customers
Strong customer interaction is necessary for companies as it helps build trust and confidence. Modern-day customers are tech-savvy and well-informed. They research search engines before making a purchase. They also read reviews and compare prices. If you don't have a social media presence or your website is not up to the mark, you will lose out on potential customers.
Digital marketing can help you build interaction with customers and create a strong rapport with them. You can do this by actively participating in social media, providing helpful content, and promptly replying to customer queries and complaints. You can engage your potential customers by starting a conversation with them. This way, you can understand their needs and offer solutions that meet their requirements.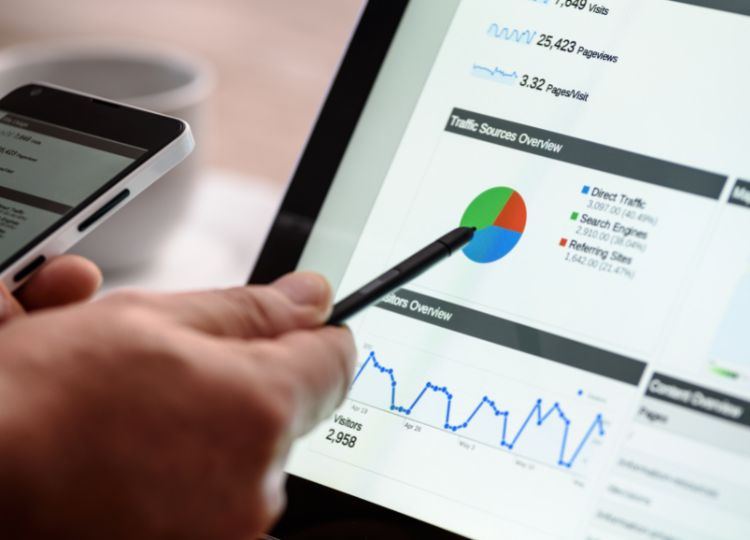 Attract More Customers
Digital marketing strategies help businesses attract more potential customers. Traditional marketing techniques are not very effective in today's digital age. With the help of digital marketing, you can reach out to potential customers who are actively searching for your products or services online. You can optimize your website for search engines, create informative blog posts, and use social media to reach a wider audience.
Digital marketing also allows you to target a specific audience with tailored marketing messages. This way, you can ensure that your marketing efforts are not going to waste. You can use various digital marketing tools to track the performance of your campaigns and make necessary changes to improve their effectiveness.
Build Brand Awareness
Digital marketing can help you build brand awareness for your business. In today's online world, it is essential to have a strong online presence to be successful. With the help of digital marketing, you can create a positive image of your brand and make it visible to a larger audience. You can create informative and engaging content, use social media to spread the word about your brand, and optimize your website for search engines.
Digital marketing can help you reach out to potential customers, build interaction with them, and attract more customers to your business. It also enables you to build brand awareness. If you want to grow your business in today's digital age, digital marketing is the way.
Improving Company Revenue
Digital marketing can help you improve your company's revenue. With the help of digital marketing, you can reach out to a larger audience and sell your products or services to them. You can also use digital marketing to upsell and cross-sell your products. For example, if you sell clothes on your website, you can use digital marketing to promote other products, such as accessories and shoes.
It can also help you generate leads for your company. You can use various digital marketing tools to capture the contact information of potential customers. Once you have the contact information of potential customers, you can follow up with them and convert them into paying customers.
For example, by handling your HVAC company digital strategies, you can connect with more people who need an HVAC system. This way, your company revenue will gradually increase.
Save Marketing Costs
Digital marketing can help you save marketing costs. With the help of digital marketing, you can reach a larger audience at a fraction of the cost of traditional marketing techniques. You can use various digital marketing tools such as email marketing, social media marketing, and search engine optimization to market your business without incurring high costs.
In addition, digital marketing allows you to track the performance of your campaigns in real time. This way, you can make necessary changes to improve their effectiveness. As a result, you can save money on marketing campaigns that are not performing well.
Expanding Your Business
Digital marketing enables you to expand your business to new areas. With the help of digital marketing, you can target new markets and sell your products or services to them. You can use various digital marketing tools to reach a wider audience and expand your business.
For example, if you are selling clothes on your website, you can use digital marketing to promote your products in new markets, such as accessories and shoes. You can reach out to a new audience and sell your products to them.
How to Deal with a Difficult Boss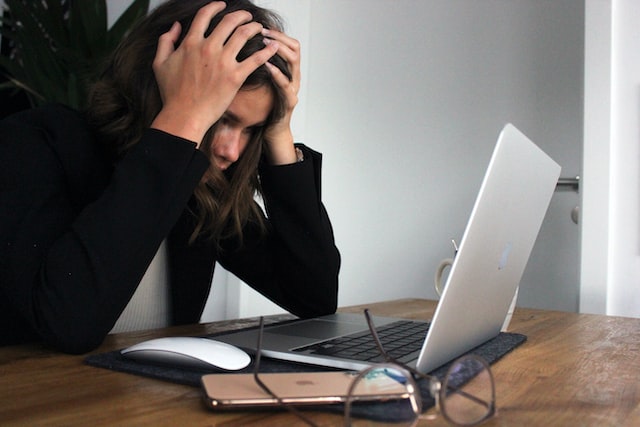 The everyday responsibilities that come with your job can be stressful enough, but when you're working for an unpleasant and condescending boss, your situation can quickly become a nightmare. For many people, simply walking away from a toxic work environment is simply not an option. You may depend on this job for your future, your finances, or simply because there are no other options.
You may think that keeping your head down is the best course of action. After all, if you're working for a boss with an unpredictable temper, anything you do has the potential to make things even worse. However, don't be fooled – waiting for this problem to go away only makes things more difficult in the long run.
Not only does your boss get a free pass to treat you poorly, you also run the risk of losing your own patience over time. The longer you endure being humiliated, overworked, and tossed around, the more likely it is that you'll lash out. Once you do, you may lose your job.
That's why it's so important to recognize that, in a situation like this, you simply have to act. Doing so in a calm, methodical, and well-planned way is the key. Let's take a look at some of the steps you can take to deal with a difficult boss and a hostile workplace. However, please remember that there are other resources available and there are job search platforms such as Lensa that allow you to privately search for another similar position.
Target the Broader Circumstances 
Unfortunately, there's very little that you can do to change your boss's actions. Disrespectful behavior towards employees typically comes from a place of deep insecurity and self-loathing, and it's not your responsibility to be your boss's psychologist. You simply have to accept that his or her unpleasant personality is a given, and don't waste any effort trying to get on their 'good side'. They may not have one.
Instead, focus on the broader circumstances, which you do have tremendous control over. The goal is to limit how this behavior affects you by taking care of yourself. According to Lensa, when you hate your job there are some key steps to minimize its impact on your mental health. Here are some key examples:
Take time to vent your feelings into a journal
Meditate
Having things to look forward to throughout your day
Achieve a work-life balance through maintaining social circles and regular exercise
The trick is simply to make sure you're finding and creating positivity in the rest of your life, to compensate for the negativity your boss brings to your daily routine. Finding things that build your confidence and boost your happiness gives you the means to shrug off your boss's behavior.
Set Boundaries 
When you have a job that really matters to us, it's easy to fall into a trap: overcommitment. It's natural to want to bend over backwards to accommodate everything and anything work-related that comes up, even in our free time.
However, even if you have a good boss, you should fight this impulse. Your down time serves a very important purpose by letting you refuel and recharge. Allowing work to seep in is bad enough, but when your critical and demeaning boss begins to have any influence over your free time, things have gone way too far.
You have to learn how to set boundaries. Drawing lines that your workplace isn't allowed to cross can save you from a tremendous amount of anxiety and exhaustion. For tips about how to achieve this, I recommend exploring some of the methods laid out in Jayne Hardy's article for TED Talks.
Stand Up for Yourself the Right Way
As uncomfortable as it may seem, you may have to resort to speaking directly to your boss about this issue. If this sounds sickening, remember that speaking about the problem doesn't mean becoming emotionally vulnerable with someone you dislike. It's a work-related issue that needs fixing, and can be addressed as such. If this behavior is affecting your productivity, it's in both of your interests for it to stop.
With that being said, you may need to prepare for this conversation in order to avoid any dangerous mishaps. It's going to be tempting to vent your frustration, or to try to 'win the argument', especially if your boss doesn't take your words well. But remember, you're technically on the same time, and you're there to find a solution to a problem that affects you both. Check out our article on how your tone of voice affects communication for some tips on expressing yourself best!
Don't Be Afraid to Look for Other Jobs
If you really need this job, you may feel like you can't even consider leaving it. However, the truth is that there's always something else out there, and you don't deserve to dread going to work because of someone's behavior!
This is why having an escape plan is vital. Even though it may be tempting to quit dramatically, planning your exit over time will help ease your transition into a new job. On top of that, you can use this time to jump at other opportunities for work when they arise!
Far more importantly, having an exit strategy is good for your mental health. It's a reminder that you're not defined by your job, nor by the way your employer treats you! Putting things back into your own hands can put them into context, too. Good luck!