Five General Legal Laws You Should Know Before Starting a New Business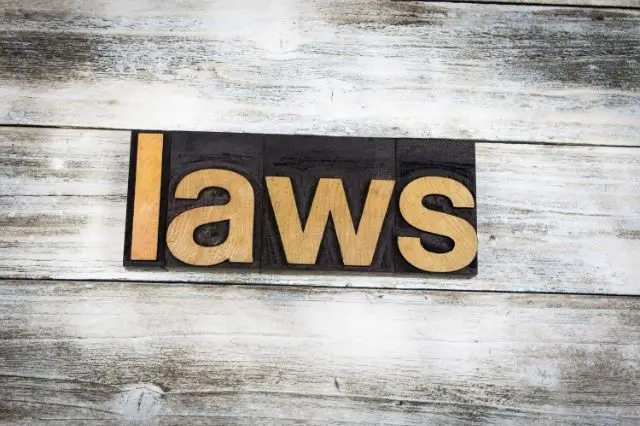 Business is always a good start, but to start with it, you need to be aware of certain laws. Legally laws are defined that you need to understand and follow for starting a business in Australia. Following certain rules and regulations of the country where you plan to open a business is necessary.
What Are Legal Laws?
The country has defined certain laws to protect the rights of citizens and their businesses. Working by following these laws would ensure a smooth run of your business without any legal complications.
The five general laws that you should be aware of before you start a new business are:
Australian Intellectual Property laws
The Australian intellectual property laws protect intellectual property (IP) and other intangible assets like patents, trademarks, designs, and secret processes.
This law encourages innovation and gives the business the necessary shield to develop original products.
Australian Consumer Law (Schedule 2, Competition and Consumer Act 2010
According to this law, it is prohibited for a person or company in trade or commerce to engage in conduct or misleads that can mislead or deceive common people.
Marketing is of key importance in the field of business, the only medium through which you reach out to your customers.
At times incorrect information is passed to the customers to sell the product and gain profit. This leads to the suffering of your customer. This law is framed so that any misleading advertisement is not produced.
The business owner must follow these laws while marketing the goods. Not following them would lead to severe actions. If you need help with legal advice, then trust the best! Lord Commercial Lawyers can help you with all the legal aid you need to smoothly start a business.
The Environment Protection and Biodiversity Conservation Act 1999
This law is framed to protect the biodiversity in Australia. The business has to ensure that they provide ways to not disturb the ecosystem and keep the air and water clean even if the manufacturing unit creates toxic waste.
Countries are now more concerned with environmental protection. For opening a business, this is another law that must be followed. The setup of the business should in no way be harming the environment.
Environmental licenses and permits are a must-required document for opening a business under the laws to ensure that the company follows the environmental protection duties. The state and local governments govern these laws.
Every business plays a role in environmental protection. Your environmental license and permit completely depend on your type of business.
The Fair Work Act 2009
This act ensures the minimum standard of employment conditions and entitlements of the employee. It sets the rights and responsibilities of the employees and unions, and other organizations.
When you employ people, certain laws must be followed. For example, paying them daily wages, the safety of their fellow people, reimbursement, Mediclaim, insurance, etc.
Members who work for the company are completely the company's responsibility during the work hours.
The Privacy Act 1988
The privacy law 1998 is the principal part of the Australian legislation that ensures the safety and privacy of every individual. It is concerned with how an organization over a turnover of $3 million handles personal information.
It can be relatable to hold certain completely confidential documents when you open a business. These documents can be of the customers, business, or at times about different accounts.
The privacy law must always be followed in these cases. The company should make sure that these confidential documents are kept safe and should not fall into the hands of unknown people.
If the business does not follow the guidelines, the customers can act under the laws defined.
Ending Note
Starting a business is never easy. It needs a lot of effort.
The Legal aspect is one of the most important parts of starting a business, and these legal aspects at a time may be very frustrating and confusing. But always try to study the legal laws well, understand them, and make a list applicable to your business.
To execute your business plan, try following all the legal laws. Professional people can help you understand the legal laws.
Filld.loan Community-Based Organizations as an Alternative to Payday Loans Online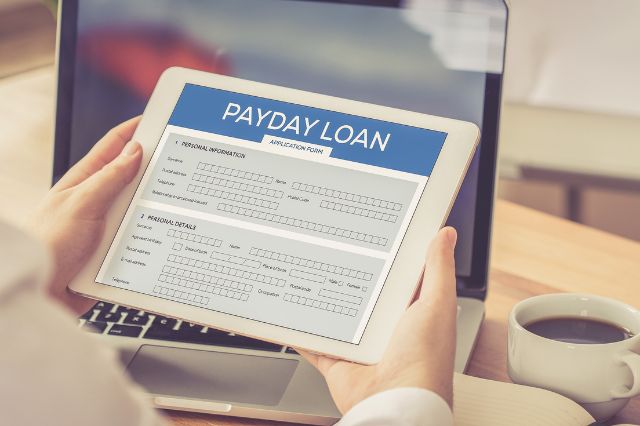 Payday loans may provide a quick fix for cash shortages, but they come with a high price tag. The real trouble begins when it comes time to repay the loan, which can lead users to getting caught in a cycle of debt.
Instead of trying to fix the problem, it is often better to prevent it from happening in the first place, and community-based organizations (CBOs) can play a vital role in this regard. They are a viable alternative to payday loans online, and by reading this article, you will learn why. We will delve into how these communities operate and the advantages they offer as a replacement for payday loans. So, let's begin!
What CBOs Are and How They Work (With Examples)
As its name implies, community-based cooperatives are nonprofit groups that aim to enhance the well-being of individuals in a particular community. They offer a variety of services, including financial education, credit counseling, and small-dollar loan programs. 
These cooperatives are usually manned by volunteers and are financed through a mix of grants, donations, and service charges. They also collaborate with other groups to offer additional support to their clients. Listed below are some examples of well-known organizations in America.
CDCU
Community, Economic Development and Credit Unions (CDCU) is an exemplary form of financial product, as it is a non-profit cooperative that serves low-income communities. They offer a great variety of financing options, including savings and checking accounts, credit, and education.
What is more, CDCUs typically have more lenient underwriting standards compared to traditional financial institutions, making it easier for low-income users to access the cash and pay off their unexpected expenses.
MFIs
Another example of community-based cooperatives is microfinance institutions, which provide small loans Filld.loan, savings and insurance to low-income households, particularly in developing countries.
Similar to CDCUs, these institutions also provide education and training, helping customers to better manage their finances and create a more stable financial ground.
How CBOs Differ from Online Payday Loans
At first glance, payday loans and CBOs may appear to be similar as they both offer fast access to cash. However, there are a few distinct differences between the two. 
Online payday loans are typically high-interest, small-dollar sources of financing that are expected to be repaid in a short period of time (typically in two or four weeks). On the other hand, CBOs may provide a few hundred bucks at lower APRs and with a more flexible repayment timeline.
In addition to providing small credits, these communities often offer financial education and credit counseling to assist users in effectively managing their finances and improving their financial knowledge.
Summary: Added Benefits of Using a CBO
Apart from the financial products that non-profit groups offer, they can also provide several extra advantages for those in need of short-term credit, such as online payday loans.
Credit Building
Many of these organizations are dedicated to helping users improve their credit scores and access traditional sources of financing. As a result, they may provide assistance with credit file disputes and loan applications.
Advocacy
In addition, CBOs can advocate for policies that safeguard consumers from predatory lending practices, such as setting limits on interest rates and fees, and mandating that lenders provide clear and detailed info about the terms of their loans.
Community Development
These financial services may also have a significant impact on community development through their services and support. For instance, they can contribute to job creation by providing employment opportunities within the organization or beyond it.
In addition, they are able to promote economic growth by providing access to credit and other products that aid individuals and businesses in expanding. Finally, some cooperatives support local businesses through microloans and technical assistance, helping them grow.
Investing in a Foreign Country: 7 Essential Tips You Need to Follow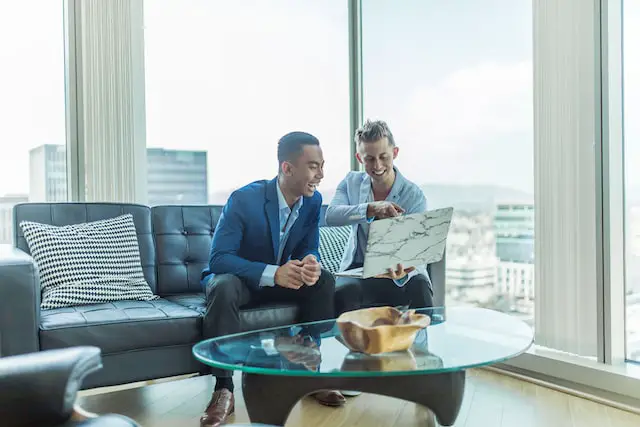 Are you looking to make your money work for you, but are unsure of where and how to start? Investing in foreign countries can be a daunting task without the right guidance. To ensure a successful venture, some essential tips need to be followed. With this blog post, we'll guide you through the process of investing in a foreign country and share our top 7 tips on making profitable investments overseas.  From understanding the importance of researching potential investment opportunities to learning about local laws and regulations—we've got everything covered as we take an in-depth look at what it means to invest abroad!
Research and Understand the Local Economy
Understanding the local economy of a foreign country before investing is essential for success. Researching and understanding the financial market, economic trends, currency exchange rates, and other pertinent information can provide you with valuable insight into how to approach your investments in that particular area. Investing in a foreign country should never be taken lightly; that is why it is important to fully understand the factors at play in its economy. A thorough examination of the current state of affairs can help determine what types of investments would be most responsible and beneficial to make. It may also help minimize risk, as well as pinpoint which type of market has potential long-term growth. In other words, understanding the local economy can give investors a better chance of gaining attractive returns on their investments.
Research Your Investment Options Carefully
Research is key when it comes to investing in a foreign country. Making sure you're aware of all the different investment options available, as well as everyone's risk and reward potential, can be essential when choosing where to put your money. Take your time and make sure to read up on the various strategies you can use to maximize your returns, while also taking into account how well the company or sector is doing overall within the target country. You should also consider whether or not you can apply for citizenship by investment and consult with a professional to make sure you're taking the best possible route. Don't rush this decision; instead, do your due diligence and make sure you're comfortable with any risks involved before investing. Overall, if you take the time to research your options carefully, you will be more likely to secure a successful international financial venture.
Learn about Local Laws and Regulations
Figuring out the legal frameworks and regulations of a foreign country is certainly no walk in the park. Government policies, cultural differences, and a variety of other obstacles can make it tricky to maneuver through unfamiliar territory. But understanding local laws and regulations is an absolute must if you want your international investments to be successful. Luckily, there are several essential tips you can follow to make sure you're complying with all applicable laws and taxes. From taking the time to research how government policies may impact your investments to creating a network with finance professionals in the region, following these guidelines will put you well on your way toward making confident and informed decisions when investing abroad
Understand the Risks Involved in Investing Abroad
When deciding to invest abroad, one of the most important things to consider is understanding and accepting the risk you are taking. Investing in a foreign country can pose unique challenges with political and cultural differences, changes in regulations, and shifting economies that can lead to more uncertainty in the marketplace. It's also wise to research whether a country has restrictions on capital flows or repatriation of profits to ensure you can access your money if needed. Additionally, currency fluctuations should be taken into account as it affects any business you are looking to pursue when investing overseas. And while there is no way to eliminate risk when investing abroad, understanding what you're getting into and preparing accordingly can help ensure a successful endeavor.
Choose a Reputable Broker for Investing Overseas
One of the most important considerations when investing abroad is choosing a reputable broker to help you navigate the unfamiliar financial landscape. It is essential to find an experienced and reliable partner with local expertise who knows how to read the nuances of local markets, regulations, and brokers. A knowledgeable broker will understand the unique challenges associated with an international investment as well as be able to identify opportunities that may otherwise go unnoticed. Taking the time to research and select the right brokerage firm is a crucial part of ensuring a smooth foreign market investing journey.
Familiarize Yourself with the Tax Implications of Investing Abroad
Before deciding to invest in a foreign country, it is imperative to assess all of the tax implications that may arise from such an investment. Different countries and different investments come with their own set of associated tax laws and regulations, so investors need to understand how the taxes work in whichever foreign market they are considering. There may also be additional factors that could affect taxation, such as contracts or treaties. By taking the time to familiarize themselves with these tax implications, investors can make more informed decisions regarding their investments while ensuring they remain in compliance with international tax laws.
Know Your Exit Strategy
Last but not least, it's critical to consider your exit strategy when investing in a foreign country. After all, if you devote significant resources to setting up a business there, you'll want to determine how and when to reap the rewards of that investment at an appropriate time. To maximize your chances for success, it's important to know what methods are available for immersing yourself in a foreign culture and exiting a market with optimal profits. Going into the situation with a clear understanding of the terms of your agreement is one of the best things you can do when investing abroad.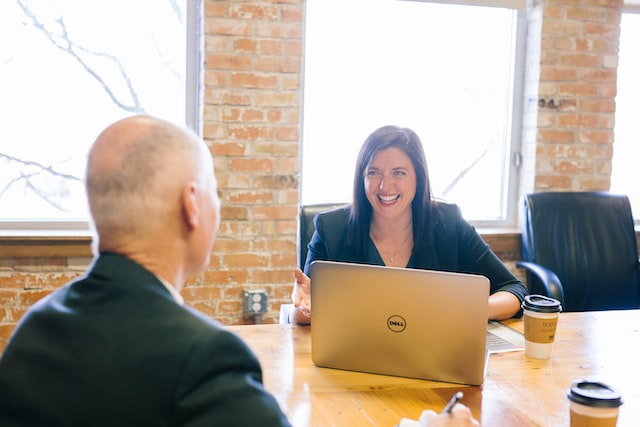 Investing abroad is a complex process and it is important to do your research before investing. Make sure to research the local economy, understand local laws, evaluate potential risks, and make sure to understand the potential tax implications. Choose a reputable broker who will provide support during your journey and create an exit strategy that makes sense for your objectives. By doing all of this research, you will be better equipped to decide if international investing is right for you. Regardless of whether or not you decide to invest overseas, taking stock in existing knowledge can help set you up for future successes within investments – both locally and internationally. Consider all these tips when planning any international investing endeavors for an experience worth remembering!
How To Choose the Perfect Domain Name for Your Business or Personal Brand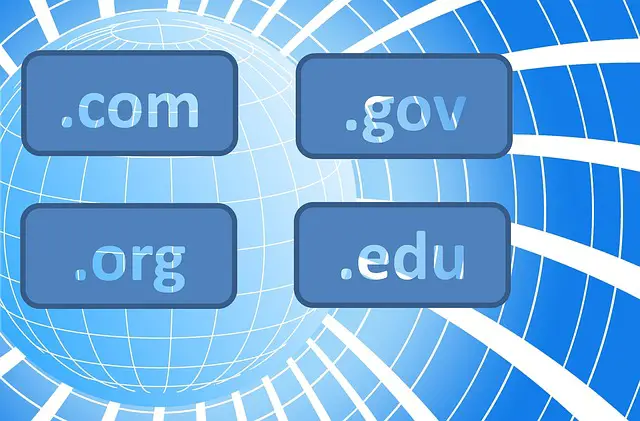 Choosing the perfect domain name for your business calls for careful consideration. You can buy premium domains to support your SEO and marketing strategies to boost traffic to your site. Premium domains are short and memorable, making it easier to integrate them into your content as well as relate to your brand name, products, and services. Here are three tips to help you choose the perfect domain for your business:
1.    Choose Your TLD Extension Carefully
A top-level domain (TLD) extension is the part of your website URL after the site's name. TLDs come after the last "." in the domain name. The ICANN (Internet Corporation for Assigned Names and Numbers) recognizes three types of TLDs; gTLD, sTLD, and ccTLD. gTLD (generic TLDs) are the most popular and include examples like .com, .org, and .net. Dot com is the most recognizable top-level domain, but you can use other extensions if someone else has your desired .com.
sTLDs (sponsored TLDs) are sponsored by specific organizations and include examples like .gov (government), .edu (education institutions), and .mil (military). ccTLDs (country-code TLDs) denote the country of the domain name owner. Examples include .us (USA), .uk (United Kingdom), .de (Germany), and more. When looking to buy premium domains, find out if you can secure a .com extension because dot com TLDs are the most organic and recognizable.
You can also secure other TLDs depending on the type of business you're starting. If you have a franchise or business targeting multiple geographic locations, ccTLDs can help you create unique pages for different areas. ICANN opened the doors for new TLDs in 2011, and since then, organizations have been able to register unique domains. You can compare different TLDs to find a domain name extension cohesive with your brand and website.
2.    Incorporate Your Priority Keywords
Keywords are at the center of search engine optimization and content marketing. Your business competes with others for specific keywords that customers use on Google. When looking for the perfect domain name, consider incorporating targeted keywords. Search engines use the domain name to understand what the website is about. Many domains use the company/brand name. Examples include Microsoft.com, Amazon.com, and ESPN.com.
Other domain names use targeted keywords related to the company's products and services. Examples include SEO.com, which is about search engine optimization, and Skateboards.com, which is about selling skateboards. Search engine crawlers read the domain name, metadata, titles, subtitles, content, and other elements to determine where your site will rank. You can include target keywords in your domain name to boost your SEO.
The target keyword must be relevant to your website and business audience. Domain names don't offer much space, so keywords aren't always easy to integrate. Use targeted keywords only if they fit in naturally. You can use a keyword planner for research and then use your findings to buy a premium domain from a reputable broker. If your business or personal brand doesn't have a unique name, you can create one related to your products, services, or target market.
3.    Stick to Premium Domain Names
Premium domains offer the most value because of their potential for long-term success. They are underdeveloped internet real estate waiting to be exploited. Premium domains can also be older and still active, with high success in search engine ranking.
Premium domains should also be easy to pronounce. You want to avoid don't hyphens and double letters. The best domain name is unique to your brand and flexible enough not to put your business in a box. You can use short four-letter combinations that are easy for people and AI to recognize and spell.
Numbers and other characters are not easy to memorize, and they're hard to integrate into SEO content or brand. Premium domains should be something people can instantly recognize as your brand. If you find something you like, but it's already taken, leading premium domain brokers can work with original owners so you can buy the domain that fits you best.
Buy Premium Domains Today
You can buy premium domains online with ease. All you need is a reputable domain name broker specializing in such offers. Stick to leading domain stores with leading domain brokers who have sold, developed, or co-developed powerful internet brands with high success on Google ranking.