Essential Tips to Optimize Freight Management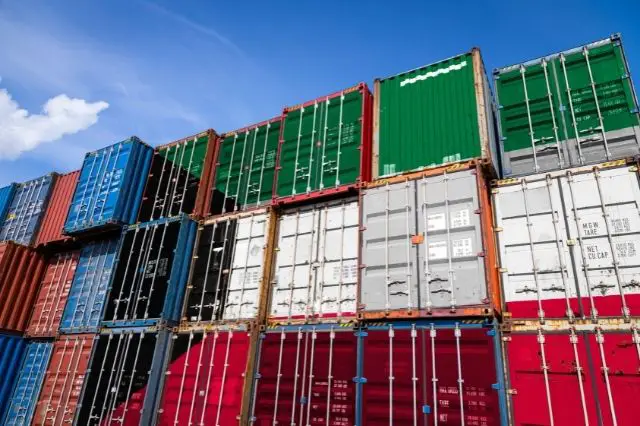 When it comes to proper business management, a lot of factors need to be taken into consideration.
Cutting down unnecessary costs, improving the work environment, and providing good-quality products are all essential but there's something that most business owners miss out on that's equally essential. This is a freight management system.
If your shipping and transportation management is weak, your customers won't be satisfied. The freight management market is estimated to grow to 17.45 billion USD by 2023. In order to have an efficient freight system, what steps can you take? Read this guide to find out.
1. Include shipping aggregation
Shipping aggregation means to include multiple shipments or products into one single order. This way, you won't have to make several deliveries to the same address at different times throughout the day. Instead, only a bulk parcel will be delivered to that address.
This tip can save you a lot of money, not to mention fuel costs because your number of deliveries will reduce. Shipping aggregation also makes it easier for you to keep track of all your shipments.
2. Diversify your network
Diversifying your freight network is a great way to secure competitive rates. The more competitors you have, the more negotiations you will have to face. This will also mean better prices for you.
However, in a traditional setup, it might not be very wise to simply increase the vendor or the carrier pool. Rather, you can optimize the management system by automating all your negotiations and communicating with as many vendors as possible.
3. Automate your technology
In today's era of digitization, it's always a good idea to adopt automation software. This will make your work much easier and cut down on a lot of time. For example, Cario helps you to eliminate all worries of the warehouse by taking care of your problems.
It has smart tools and shipping software such as BYO freight rates, easy integration of your network, and simple online modes of training. Using Cario, you will be in complete control of your orders and make sure everything reaches its destination fast.
3. Build strong relations
If you want to optimize your freight system, you have to build good relations with your distributors. Both parties need to be honest with and trust each other. After all, your distributors are the ones making sure all your parcels reach their proper destinations within time.
In case there is a shipping problem, they should be the ones to tell you first, not your customers. The more you communicate with your distributors, the better idea you'll have regarding the shipping processes. In case of any mishap, you both can work together to solve problems.
4. See the rate per shipment
One of the most important tips to properly look after your management system is to review all the possible transportation modes for a specific shipment. After that, you should review the costs and check the rates per shipment.
To make things easier, you can write down a list of pros and cons of each transport method and take into account the costs. After that, you can make an informed decision. Using international freight index tools, you can even set a benchmark for your own rates.
5. Keep your data protected
Shipping companies require them to gather a lot of sensitive information, such as the customers' addresses, phone numbers, or other details. Therefore, it becomes essential to protect this data.
You will have to share this data with the delivery persons or other people concerned but make sure each of them keeps these things confidential. In your transportation management system, you have to secure all the data so that your customers keep having faith in your team.
6. Focus on long-term commitments
When you have to chalk out a business plan, you need to think of both short-term and long-term goals. While it's important to pay attention to the short-term ones, it's more important to take a glimpse into the future and focus on long-term commitments.
Too many things can fade away after a short time but your company is here to stay. So make sure your team sees the benefits of thinking about long-term successes and plans.
Over to you…
Adopting the right measures to optimize your freight management system is important, not just for your company but also to make sure your customers stay happy. Keep these tips in mind and you'll see a marked improvement.
How to Be Better at Hiring for Your Business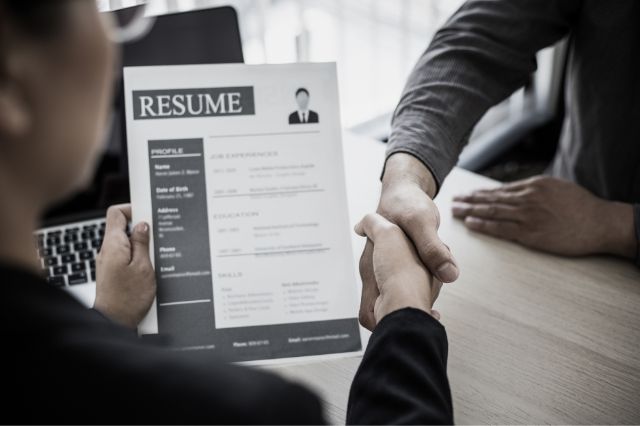 Employees are like the horses that draw the chariot of the growth chain for a business organization. If employees put in their efforts, there is no reason for a company to fail. Therefore any successful company, be it Microsoft, Facebook or Amazon, depends on its employees. 
The companies, with the help of the human resource departments, make huge efforts to hire the best possible candidate available for a post.
Are you opening a new business?
Are you worried regarding the recruitment of candidates?
Kindly go through the article. We are discussing the best ways to consider when working on recruitment. Let's try to understand how to manage this.
Tips to Improve Upon Your Hiring for Your Business
There are certain tips that you could follow to improve your recruitment process. Let's try to understand them to understand how you manage it to perfection. 
1. Say No to a Standard Job Interview
The first thing that you have to do is to say no to the standard job interview process. No we are telling you to shun this; it might be self-contradictory, but there are reasons for it. 
Candidates prepare mock interviews before they sit for the original ones. They literally learn the answers to the probable questions. So what to do here?
Be creative in your approach. Ask them questions that they weren't expecting. This kind of out-of-syllabus question helps you understand the original capabilities. Put them under a challenging scenario. This would help extract the original self of the candidates.
2. Social Media 
Social media is a great platform; an excellent tool to hire for your business. There you post your job. The wide network that you create will surely attract the best candidates. Know that there are millions of users on social media platforms. 
If you are handling your social media pages on Facebook, Instagram, and LinkedIn, you have to manage so many things. This might take your eyes off the production and other aspects. 
It's better and more convenient for you to download social media management software to serve this particular end. Download them for free from The Pirate Bay. 
3. Treat Candidates like Customers
Treatment of candidates forms one of the technical aspects of the recruitment process. Remember, the first impression of the candidate is important. 
Whatever way the candidate selects to appear for the interview, whether it is through communication tools (online) or attending the interview place physically, she/he must feel comfortable. 
Make sure not to hurt their sentiments in any way. Don't resort to some aggressive verbal attack to pinpoint the weak areas. Have patience when you are conversing. 
When the candidate appears for an onsite interview, be sure to provide them with water and take them to the restroom. Let the candidate break free from the initial tension in her/ his mind. 
4. Implementing the Employee Referral Programs
It has been found through several studies that recruiting employees through employee referrals turned out to be a great success. It is found from several studies that great employees were recruited following the advice of the old employees. 
Actually, employees of the company have connections, and they would not like to take any risks in an interview. They understand the importance of responsible persons. That is why they make decisions based on the interests of the candidates. This kind of strategy helps them in the long run. 
5. Improve Upon Your Job Descriptions
The job description provides details of some vacancies. It must have certain characteristic traits. There are certain things you need to follow to strengthen your job description.
Firstly make the title as specific as follows. This is a high requirement so far as clarity is concerned. The more accurate is your job description, the more effectively it attracts the best candidates for the job.
Provide a captivating summary of your job. Make sure that it attracts the attention of the job seekers. 
Finally, put the job requisites most clearly. Put clearly what to expect from the employee and how you value your work culture. 
What Else?
Apart from that, there are some other strategies you can take to improve upon the hiring process. You can check the resume posted online. You can also consider the job posted by past candidates. Remember, the success of your hiring opens doors to business success.
How to Run a Better Business in 2022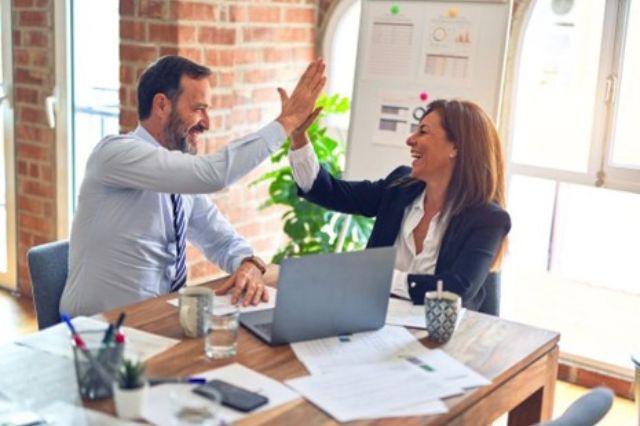 If you're trying to streamline your business success, you likely need a good set of skills in your business toolkit to continue thriving as you desire. Thankfully, there are many ways to improve your business, and we've got the inside scoop on these tips and tricks for 2022! It doesn't matter if you're starting from scratch or trying to improve last year's outcomes, as these suggestions are applicable wherever you are with improving your business. Let's get started.
Get a Good Team
Take some time to round up the right team members for the job. You'll want people who have the skills and talents you need to succeed in your line of work. Likewise, you'll also need to run background checks on all potential candidates so you can ensure you're hiring those you can trust.
Creating a team you truly feel you can count on takes time. Don't rush this critical part of the hiring process. In the end, you'll have a supportive staff ready to work! Plus, when it comes time to consider employee retention strategies, you're already on track for success.
Set Clear Goals
Getting your business thriving is all about setting clear goals. Set intentions with your staff every quarter so that everyone will stay on the same page regarding what will need to be accomplished on a daily bases. Don't let anything stand in the way of your productivity. Consider popular goal-setting frameworks like OKR goals and SMART goals to get started managing your business.
There are many different goal templates and formats to consider. See what works for you and your staff. Remember to consider both short-term and long-term goals and create goals that fill the big picture and the details. All these steps will give you the foundation you need to get you where you want to go with running a better business this year.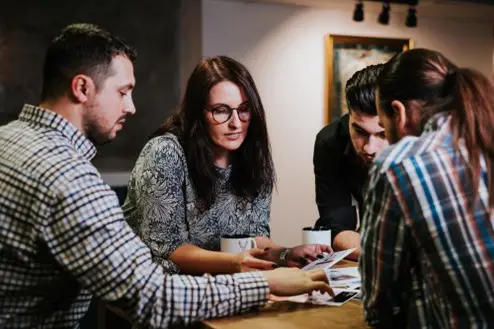 Encourage Team Activities
Building a strong workplace culture is critical to the well-being of your staff as well as the functioning of your business. You want to ensure that your workplace is positive and that everyone feels comfortable and included. Hold friendly competitions like employee of the month, raffles, and group goals.
Assign different groups to work on tasks with rewards such as free lunch or taking everyone out for karaoke. You might also encourage bonding activities or icebreakers by playing charades or Scattergories during the end of work meetings or at work parties. Any way you can include some time to get to know one another as team members will be beneficial for your company's flow and culture.
Continue Your Learning
You can go the extra mile by continuing your learning as a business leader through online education courses, workshops, seminars, and more. Always be on the lookout for changing work styles and technology updates you should be aware of.
Embrace these positive changes to continue running your business optimally. You might even consider returning to school to get additional accreditations and apply these new insights to your business. Getting ahead of new strategies will help ensure that your business stays relevant and can thrive for longer. As new business strategies and technologies develop, you can stay ahead of the competition by learning about these innovations earlier on.
The Bottom Line
Running your business better in 2022 is about picking up the pace and remembering that great things are built by teams. Consider these suggestions, and don't settle for less than you desire for your business. All your goals are possible with the right attitude, patience, and skill sets. Make this year your year for business.
What Soft Skills Do Budding Entrepreneurs Need to Make It?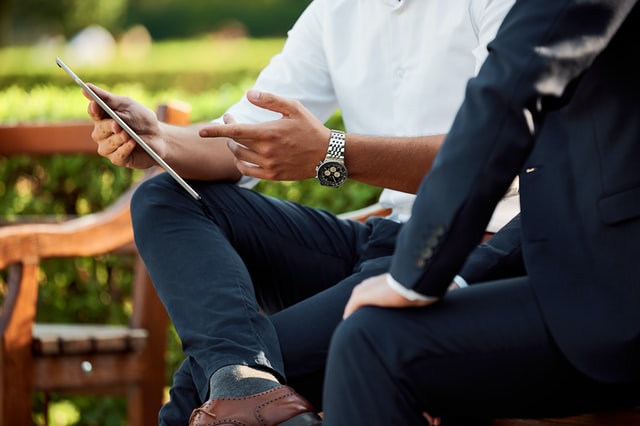 Being gifted at the technical or specialist aspects of your job will only take you so far these days. As reported in Monster's The Future of Work 2021: Global Hiring Outlook, the qualities employers are most seeking are the so-called 'soft skills'. These include the ability to collaborate, think critically, persevere, manage their time, and communicate. Dependability—being someone the company can count on—also ranks highly on the list. If you are a budding entrepreneur, how can you display these skills and be the leader your team needs to achieve ambitious goals?
Building Communication Skills
If you want to shine in the business sphere, you will need to actively assess and (if necessary) improve your communication skills. Good communication not only involves using the right verbal and body language, but also practicing active listening techniques. These skills can be honed by undertaking a communication and body language course, many of which are offered online. These courses teach students the correct posture and gestures to adopt when you are discussing a matter with others. For instance, your hands should be in an open position, your arms should remain at your sides, and your body should be turned towards the person. Saying phrases like "I see," or "Yes, I understand," indicates empathy and a genuine interest in the person speaking. Good communication also extends to receiving and giving feedback. Professionally-led feedback courses will help you receive objective feedback from staff, so you know which areas you need to work on.
Harnessing the Talents of Your Team
As stated by Tommy Mello A1 Garage owner, top leaders expect – they don't inspect. Although your business may be new, if you have hired staff, don't fall into the mistake of micromanaging them. Hire good talent and let them shine; don't ask them if they've answered every email or taken care of every order if you know they are diligent and customer-focused. To support your team, ensure they have detailed instructions (written and if possible on video) on how to carry out their role. Make yourself available via phone or in person when they need a query answered and send them friendly Looms (video messages) to explain any areas of confusion (instead of always contacting them in written form). Schedule regular meetings, so you can discuss the progress of projects, as well as any obstacles or setbacks. Have progress checks in place, relying on project management software, so you can easily check the respective stages of different projects.
Being Flexible
Projects may run into stumbling blocks that necessitate a good 'Plan B'. As a leader, you should be able to adapt to new or changing demands, so you can find another way of reaching or even slightly shifting your goal. Being flexible involves much more than being a strategic thinker, however. It also involves offering your employees the chance to embrace a flextime working schedule or one that enables them to have a good work-life balance. So long as the progress of projects is steady, there is no need to make rigid demands on employees. Research has shown that millennials and younger generations prioritize flexibility when it comes to finding a company to hitch their wagon onto.
If you want to be a great leader, start working on your soft skills from the word go. Although there is a myriad of skills to hone, three of the most important are communication, delegation, and flexibility. You should also set a good example through your diligence and passion for providing quality work to your clients.