122 Inspirational Entrepreneur Quotes That Will Give You Positive Mindset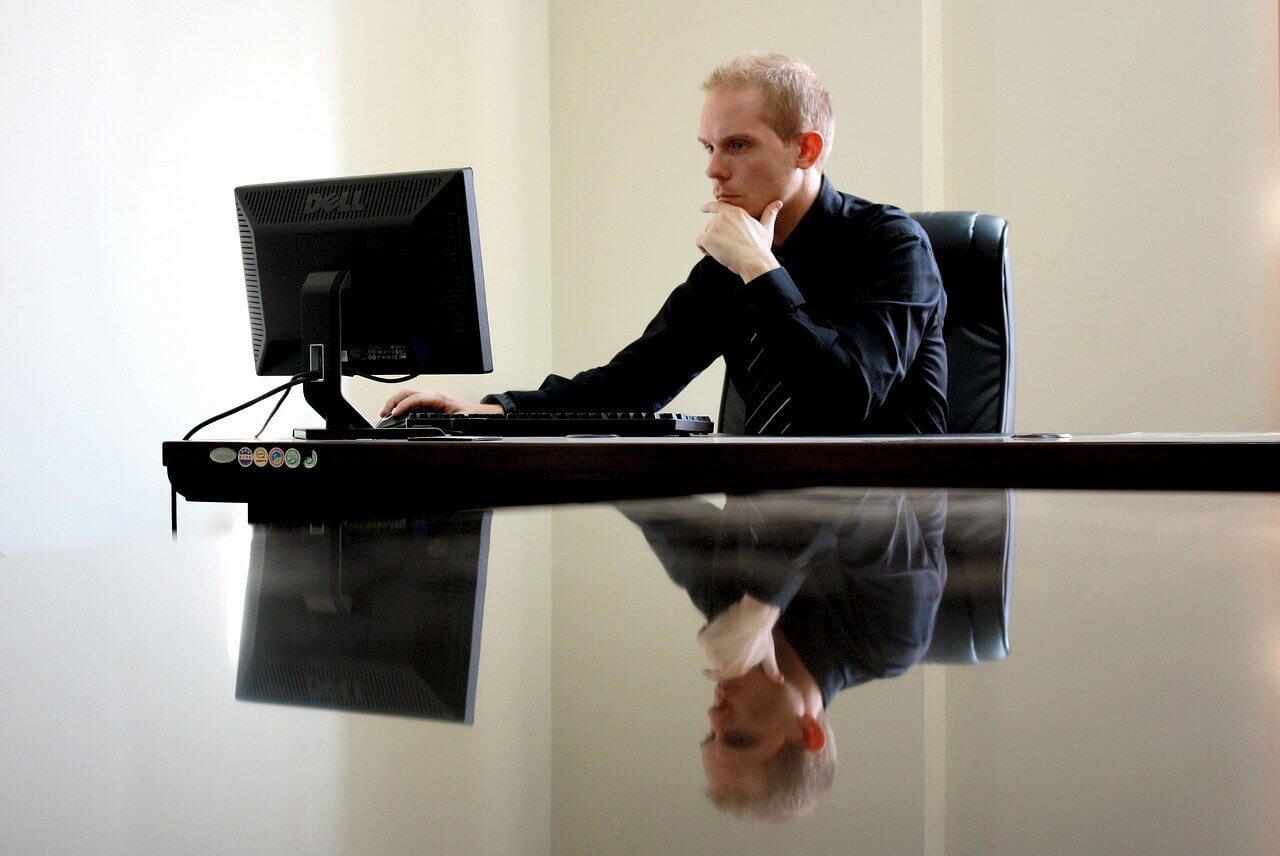 Have you started your firm lately or you're still stuck in between the thinking and analyzing process. These 122 inspirational entrepreneur quotes will give you a positive mindset and help you overcome the struggles and succeed ahead. 
We all have dreamt of being our CEO at some point in our life. Well, we have some amazing news for you. Now is the right time to stop with the dream already and start to work practically on your passion. Are you scared that you might fail?
Failures are a part of everybody's life and trust us; these failures you will face in being an entrepreneur will surely give you more strength and experience.
But that is only possible if you have the right guidance with you. In case these failures break you down, then you won't be able to stand up again eventually finishing your career before it even starts.
Luckily you have us, we made sure that our young business minds are getting the right motivation. These quotes are perfect for giving you that kick start you needed to start your entrepreneurial journey with.
Motivational Entrepreneur Quotes That Will Get Uplifted
You have to see failure as the beginning and the middle, but never entertain it as an end. –Jessica Herrin
When you know exactly who you are, you put zero weight into anyone's opinion. 
All progress takes place outside the comfort zone. –Michael John Bobak
Motivated people always find a way.Unmotivated people always find a way not to. –Ed Latimore
There is nothing impossible to him who will try.–Alexander the Great
One of the most important things I have learned is that businesses don't fail, entrepreneurs give up. Now sometimes, giving up is the right decision. But usually, you just need to dig in and figure out how to make things better. Remember: Every day is a new opportunity to get up and do it better than yesterday! – Adda Birnir
Don't worry about being successful but work toward being significant, and the success will naturally follow. –Oprah Winfrey
If you're starting something on your own, you better have a passion for it, because this is hard work. –Sallie Krawcheck
Don't be embarrassed by your failures, learn from them, and start again. –Richard Branson
A problem is a chance for you to do your best. –Duke Ellington
The first thing that any business mind needs to learn is how to overcome their failures. When you start something new, there are numerous risks you are unaware of. Not getting scared of those risks and having the power to overcome them is the first step to success.
Don't worry if you don't have the right motivation to start this learning process to overcome your failures. We have the most exquisite set of quotes that will guide you.
These quotes will teach you the importance of failures and downfalls in a person's life. The wise words will also guide you about how you should act wisely when you encounter a problem in your professional life.
Motivational Entrepreneur Quotes by Famous and Successful Businessman
In carrying out E-commerce, the most important thing is to keep doing what you are doing right now with passion, to keep it up. –Jack Ma
There are no secrets to success. It is the result of preparation, hard work, and learning from failure. –Colin Powell
Work hard, be patient, and be a sponge while learning your business. –Simon Cowell
Patience is a key element of success. –Bill Gates
Success in business requires training and discipline and hard work. But, if you are not frightened by these things, the opportunities are just as great today as they ever were. –David Rockefeller
I'm convinced that about half of what separates the successful entrepreneurs from the non-successful ones is pure perseverance. –Steve Jobs
Dear entrepreneurs, you can start a thousand businesses, launch 100 projects, and take dozens of companies public, but you only have one shot at being part of your kid's childhood. –Jon Acuff
It's not about ideas; it's about making ideas happen. –Scott Belsky
An entrepreneur is someone who has a vision for something and a want to create. – David Karp
I believe you have to be willing to be misunderstood if you're going to innovate. –Jeff Bezos
Business opportunities are like buses; there's always another one coming. –Richard Branson
We always learn from the people around us. The same learning process is applied when you start a new business. The best way to learn is through grasping knowledge from the lives of famous businessmen that are now ruling the world economy from a very young age.
But they haven't made the perfect recipe to success yet. Well, why would they reveal their secrets? But then how would you learn?
The learning is all from the wise words of these famous business minds. They do spill a lot of tips and tricks for success when they talk, but you will only get it if you listen attentively.
Don't worry folks; we are already done with the listening for you. These inspiring and motivating quotes said by famous business tycoons above will act as a perfect push start for you too.
Startup Entrepreneur Quotes That Will Get You Out of Bed in the Morning
Some people dream of success, while others get up every morning and make it happen. –Wayne Huizenga
Create a vision that makes you wanna jump out of bed in the morning. –Ella Handerson
Find something that you love. Something that makes you so excited you can't wait to get out of bed in the morning. –Chris Gardner
Wake up early and tackle the day before it tackles you. Be on offense, not the defense. –Evan Carmichael
The best way to make your dream come true is to wake up. –Paul Valery
If you don't give up, there is a chance. Giving up is the biggest failure. –Jack Ma
Don't get distracted. Never tell yourself that you need to be the biggest brand in the whole world. Start by working on what you need at the present moment and then what you need to do tomorrow. So, set yourself manageable targets. –Jas Bagniewski
You have to get up every morning with determination if you're going to go to bed with satisfaction. –George Lorimer
The only way you can respect your dream is to get out of bed and do something about it.
A man is a success if he gets up in the morning and goes to bed at night and in between does what he wants to do. –Bob Dylan
If you are thinking that starting up a business is only about having ideas then your conclusion is in error. You need to have physical strength along with mental capabilities to make it happen.
This is because there is a lot of research and physical work that goes into building an empire. For instance, if you are looking for a space for your new office, you will need to visit numerous places to find the best among them.
This rush hour work can only be possible if you have a healthy body and a healthy mind. You can easily attain both of these things if you have your sleeping schedule in control.
This is only possible if you wake up early in the morning. This way, you will also have more time to work on your dreams. But it's not a piece of cake to fight the urge to sleep.
We have a solution for that too, these quotes above will fill you up with enthusiasm, and you will be thrilled to wake up early every morning.
Inspirational Entrepreneurs Quotes
Entrepreneurship is living a few years of your life like most people won't so that you can spend the rest of your life like most people can't.
It is important for young entrepreneurs to be adequately self-aware to know what they do not know.  –Mark Zuckerberg
Some people dream of great accomplishments, while others stay awake and do them. –Danielle Luedtke
If you want to be an entrepreneur, it's not a job; it's a lifestyle. It defines you. Forget about vacations, about going home at 6 PM- the last thing at night you'll send emails, first thing in the morning you will read emails, and you'll wake up in the middle of the night. But it's hugely rewarding as you're fulfilling something for yourself. –Niklas Zennstrom
Your value doesn't decrease based on someone's inability to see your worth.
It's fine to celebrate success, but it is more important to heed the lessons of failure. –Bill Gates
Confidence and hard work is the best medicine to kill the disease of failure. It will make you a successful person. – Dr. A.P.J Abdul Kalam
Success needs a vision to see, a passion to transcend, the patience to withstand, and the character to overcome failures. –Amit Ray
To have a great idea, have a lot of them. –Thomas Edison
Chase the vision, not the money; the money will end up following you. –Tony Hsieh
If you look after your staff, they'll look after your customers. It's that simple. –Richard Branson
If we look around us and inspect how some of the world's business tycoons started their careers, you will be shocked to see that they started with absolutely nothing.
This means that you too can be a business celebrity in the coming years, all you need is a little inspiration to light up a spark in your mind.
Sometimes it's hard to find inspiration, at times you need to find the hidden light in you. Don't stress it because we know what will light up that spark, do you want to know the secret too?
These quotes above will inspire you. They are a silver bullet for young minds because you have a world of possibilities to explore at a tender age.
Women Entrepreneur Quotes That Will Spark Success
On my own, I will just create, and if it works, it works, and if it doesn't, I'll create something else. I don't have any limitations on what I think I could do or be. –Oprah Winfrey
Women are the largest untapped reservoir of talent in the world. –Hilary Clinton
I didn't get there by wishing for it or hoping for it, but by working for it. –Estee Lauder
Define a goal. Take action. Stay focused. Expect success. Nothing less. –Michele Ruiz
Don't waste a single second. Just move forward as fast as you can, and go for it. –Rebecca Woodcock
Don't you dare underestimate the power of your own instinct. –Barbara Ann Corcoran
Women need to shift from thinking, 'I am not ready to that' to thinking 'I want to do that, and I'll learn by doing it.' –Sheryl Sandberg
The only way you can measure your success is by reflecting and seeing what you want out of the experience. And the journey is just as much part of the success you seek out. –Jessica Alba
The future isn't the place that we're going to. It's a place where you get to create. –Nancy Duarte
Work for someone who believes in you, because when they believe in you, they'll invest in you. –Marissa Mayer
If you are a woman struggling to break the glass ceiling then the aforementioned quotes are for you.
In this harsh world, we need to accept the reality that women are not getting the kind of lift they should get. It's always better to invest that potential in your firm rather than being a slave to any company.
Yes, you can be the leading businesswoman too. All you need is to clear your mind from the stress of competition and fill it with positive ideas.
These quotes above will walk you through the process of cleaning. These quotes are presented to inspire women, to make them feel worthy and strong. There is nothing women can't do with the right motivation and these quotes are here to spark those suppressed ideas.
Good Entrepreneur Quotes About Being an Entrepreneur
 Not everyone was meant to be an entrepreneur. But to those that hate, we create your jobs.
Great companies start because the founders want to change the world, not make a fast buck. –Guy Kawasaki
An entrepreneur tends to bite off a little more than he can chew, hoping he'll quickly learn how to chew it. –Roy Ash
The secret of getting ahead is getting started. –Mark Twain
Entrepreneurship is neither a science nor an art. It is a practice. –Peter Ducker
Never start a business just to make money. Start a business to make a difference. –Marie Forleo
Be undeniably good. No marketing or social media buzzword can be a substitute for that. –Antony Volodkin
The most successful entrepreneurs I know are optimistic. It's part of the job description. –Caterina Fake
The entrepreneur always searches for change, responds to it, and exploits it as an opportunity.
Being an entrepreneur is an existential, not just a financial thing. –Nassim Nicholas Taleb
It's okay to feel a little demotivated through the process because it surely is painstaking period.
But it's also important to wash off the anxiety and depression with some positivity from time to time. This is because a mind that stays in darkness for a long time can be harmful to you and your business.
But don't break a sweat because these quotes above will fulfill the purpose of enlightening your brain with some positive vibes. Don't feel ashamed to copy some of the good quotes above to send them to an entrepreneur feeling the same.
Great Entrepreneur Quotes to Live By
Winners never quit, and quitters never win. –Vinci Lombardi
Your most unhappy customers are your greatest source of learning. –Bill Gates
Entrepreneurial leadership requires the ability to move when an opportunity presents itself. –Brian Tracy
Failure is simply the opportunity to begin again, this time more intelligently. –Henry Ford
Life is too short to be working for someone else's dream.
If you want to succeed, you should strike out on new paths rather than travel the worn paths of accepted success. –John D Rockefeller
The true entrepreneur is a doer, not a dreamer. –Nolan Bushnell
Everyone can tell you the risk; an entrepreneur can see the reward. –Robert Kiyosaki
I will win. Maybe not immediately but absolutely and definitely.
If people are doubting how far you can go, go so far that you can't hear them anymore. –Michele Ruiz
Some words always stay with you all your life. For example something your loved one taught you before they passed away. But have you ever thought why those words are important to remember? That is because of the wise teachings in them.
Just like that, you need some motivational words to accompany you throughout the hefty process of being a successful entrepreneur. This is why we have compiled some great quotes that every entrepreneur should live by.
Now you can find your motivation and teachings in the same read.
Entrepreneur Quotes to Remember in Life
When you are building a startup, it's difficult. Particularly, a startup that is expanding at the rate of Tinder. You have to give 100%, and you have to be committed. Solving the problem has to be personal or else you're going to disintegrate. –Sean Rad
One of the greatest skills of leadership is being unflappable. Anytime you do anything in the world; there's going to be criticism.  –Arianna Huffington
Instead of freaking out about these constraints, embrace them. Let them guide you. Constraints drive innovation and force focus. Instead of trying to remove them, use them to your advantage. –37 Signals
The best way to predict the future is to create it. –Peter Drucker
When times are bad is when the real entrepreneurs emerge. –Robert Kiyosaki
Service is the rent we pay for being. It is the very purpose of life, and not something you do in your spare time. –Marian Wright Edelman
Everyone wants to live on top of the mountain, but all the happiness and growth occurs while you're climbing it. –Andy Rooney
If you do the things that are easier first, then you can actually make a lot of progress. –Mark Zuckerberg
A vision is something you see and others don't. Some people would say that's a pocket definition of lunacy. But it also defines entrepreneurial spirit. –Anita Roddick
We don't make money when we sell things. We make money when we help customers make purchase decisions. –Jeff Bezos
Entrepreneur Quotes to Inspire Hard Work
Success depends on employees. For me knowing and connecting with my employees is very important. –Divine Ndhlukula
All humans are entrepreneurs not because they should start companies but because the will to create is encoded in human DNA. –Reid Hoffman
The credit belongs to the man who is actually in the arena; whose face is marred with dust and sweat; who strives valiantly, who errs and may fall again and again, because there is no effort without error or shortcoming. –Theodore Roosevelt
It takes 20 years to build a reputation and five minutes to ruin it. If you think about that, you'll do things differently. –Warren Buffett
My biggest motivation? Just to keep challenging myself. I see life almost like one long University education that I never had — everyday I'm learning something new. –Richard Branson
If you don't have big dreams and goals, you'll end up working for someone that does.
Don't risk more than you can afford to lose! –The Backroads Bosslady
Be nicer to your customers than your competitors. –Richard Reed
I find it best to dive right in and learn the hard way. –Pete Cashmore
Ideas are cheap. Ideas are easy. Ideas are common. Everybody has ideas. Ideas are highly, highly overvalued. Execution is all that matters. –Casey Neistat
Powerful Entrepreneur Quotes
If you can offer a free tier that provides a lot of value, it will naturally help your product to spread much more rapidly. –Melanie Perkins
Before dreaming about the future or making plans, you need to articulate what you already have going for you – as entrepreneurs do. –Reid Hoffman
Selling is not a pushy, winner-takes-all, macho act. It is an empathy-led, process-driven, and knowledge-intensive discipline. Because, in the end, people buy from people. –Subroto Bagchi
The way to get started is to quit talking and begin doing. –Walt Disney
It's fine to celebrate success but it is more important to heed the lessons of failure. –Bill Gates
Our greatest glory is not in never failing, but in rising every time we fail. –Confucius
To any entrepreneur: if you want to do it, do it now. If you don't, you're going to regret it. –Catherine Cook
If you've got an idea, start today. There's no better time than now to get going. That doesn't mean quit your job and jump into your idea 100% from day one, but there's always small progress that can be made to start the movement. –Kevin Systrom
Failure is an option here. If things are not failing, you are not innovating enough. –Elon Musk
You are not your circumstances. You are your possibilities. –Oprah Winfrey
Entrepreneur Quotes for Instagram
Go Big, or Go Home. –Eliza Dushku
Only the paranoid survive. –Andy Grove
There are two types of people in life: Entrepreneurs, and people who work for entrepreneurs.
You have to believe it before you see it. –Jeremiah Say
Remember why you started
The Team! The Team! The Team! –Bo Schembechler
Winners never quit and quitters never win. –Vince Lombardi
I have not failed. I've just found 10,000 ways that won't work. –Thomas Edison
When you go to buy, don't show your silver. –Chinese Proverb
A hard thing is done by figuring out how to start. –Rand Fishkin
Entrepreneur Quotes to Fire Up Entrepreneurial Spirit
One of the greatest skills of leadership is being unflappable. Anytime you do anything in the world; there's going to be criticism. –Arianna Huffington
Ignore the hype of the startups that you see in the press. Mostly, it's a pack of lies. Half of these startups will be dead in a year. So, focus on building your business so you can be the one left standing. –Jules Pieri
A ship in the harbor is safe, but that is not what ships are built for. –John A. Shedd
The price of success is hard work, dedication to the job at hand, and the determination that whether we win or lose, we have applied the best of ourselves to the task at hand. –Vince Lombardi
But as an entrepreneur, you have to feel like you can jump out of an aeroplane because you're confident that you'll catch a bird flying by. It's an act of stupidity, and most entrepreneurs go play because the bird doesn't come by, but a few times it does. –Reed Hastings
Be the change you wish to see in the world. –Mahatma Gandhi
Associate yourself with people of good quality, for it is better to be alone than in bad company. –Booker T. Washington
Everything started as nothing. –Ben Weissenstein
One of the only ways to get out of a tight box is to invent your way out. –Jeff Bezos
There are secret opportunities hidden inside every failure. –Sophia Amoruso
Final Thoughts on Entrepreneur Quotes
The procedure of owning your business is difficult but there is nothing pleasing in this world than the feeling of being your boss. But for that, you need a ton of hard work, will power, teachings, and, motivation and lucky, we have it all for you in the quotes above.
So if you are a struggling businessman or know someone close who needs a little push, then copy some relatable quotes right away and send it to them to lighten their burden a little.
How to Be Better at Hiring for Your Business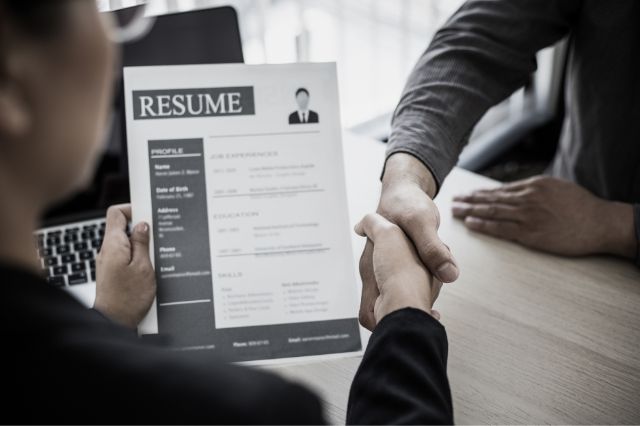 Employees are like the horses that draw the chariot of the growth chain for a business organization. If employees put in their efforts, there is no reason for a company to fail. Therefore any successful company, be it Microsoft, Facebook or Amazon, depends on its employees. 
The companies, with the help of the human resource departments, make huge efforts to hire the best possible candidate available for a post.
Are you opening a new business?
Are you worried regarding the recruitment of candidates?
Kindly go through the article. We are discussing the best ways to consider when working on recruitment. Let's try to understand how to manage this.
Tips to Improve Upon Your Hiring for Your Business
There are certain tips that you could follow to improve your recruitment process. Let's try to understand them to understand how you manage it to perfection. 
1. Say No to a Standard Job Interview
The first thing that you have to do is to say no to the standard job interview process. No we are telling you to shun this; it might be self-contradictory, but there are reasons for it. 
Candidates prepare mock interviews before they sit for the original ones. They literally learn the answers to the probable questions. So what to do here?
Be creative in your approach. Ask them questions that they weren't expecting. This kind of out-of-syllabus question helps you understand the original capabilities. Put them under a challenging scenario. This would help extract the original self of the candidates.
2. Social Media 
Social media is a great platform; an excellent tool to hire for your business. There you post your job. The wide network that you create will surely attract the best candidates. Know that there are millions of users on social media platforms. 
If you are handling your social media pages on Facebook, Instagram, and LinkedIn, you have to manage so many things. This might take your eyes off the production and other aspects. 
It's better and more convenient for you to download social media management software to serve this particular end. Download them for free from The Pirate Bay. 
3. Treat Candidates like Customers
Treatment of candidates forms one of the technical aspects of the recruitment process. Remember, the first impression of the candidate is important. 
Whatever way the candidate selects to appear for the interview, whether it is through communication tools (online) or attending the interview place physically, she/he must feel comfortable. 
Make sure not to hurt their sentiments in any way. Don't resort to some aggressive verbal attack to pinpoint the weak areas. Have patience when you are conversing. 
When the candidate appears for an onsite interview, be sure to provide them with water and take them to the restroom. Let the candidate break free from the initial tension in her/ his mind. 
4. Implementing the Employee Referral Programs
It has been found through several studies that recruiting employees through employee referrals turned out to be a great success. It is found from several studies that great employees were recruited following the advice of the old employees. 
Actually, employees of the company have connections, and they would not like to take any risks in an interview. They understand the importance of responsible persons. That is why they make decisions based on the interests of the candidates. This kind of strategy helps them in the long run. 
5. Improve Upon Your Job Descriptions
The job description provides details of some vacancies. It must have certain characteristic traits. There are certain things you need to follow to strengthen your job description.
Firstly make the title as specific as follows. This is a high requirement so far as clarity is concerned. The more accurate is your job description, the more effectively it attracts the best candidates for the job.
Provide a captivating summary of your job. Make sure that it attracts the attention of the job seekers. 
Finally, put the job requisites most clearly. Put clearly what to expect from the employee and how you value your work culture. 
What Else?
Apart from that, there are some other strategies you can take to improve upon the hiring process. You can check the resume posted online. You can also consider the job posted by past candidates. Remember, the success of your hiring opens doors to business success.
How to Run a Better Business in 2022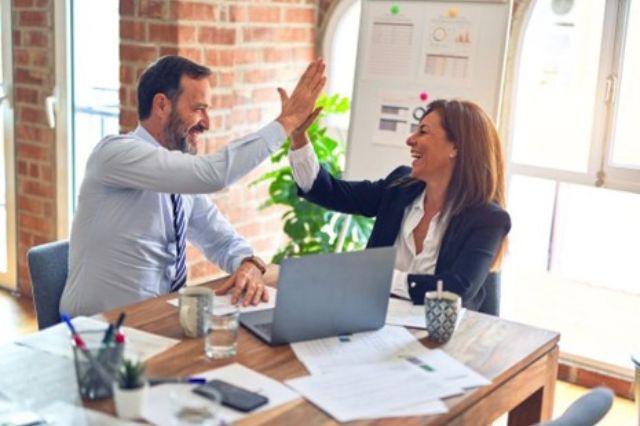 If you're trying to streamline your business success, you likely need a good set of skills in your business toolkit to continue thriving as you desire. Thankfully, there are many ways to improve your business, and we've got the inside scoop on these tips and tricks for 2022! It doesn't matter if you're starting from scratch or trying to improve last year's outcomes, as these suggestions are applicable wherever you are with improving your business. Let's get started.
Get a Good Team
Take some time to round up the right team members for the job. You'll want people who have the skills and talents you need to succeed in your line of work. Likewise, you'll also need to run background checks on all potential candidates so you can ensure you're hiring those you can trust.
Creating a team you truly feel you can count on takes time. Don't rush this critical part of the hiring process. In the end, you'll have a supportive staff ready to work! Plus, when it comes time to consider employee retention strategies, you're already on track for success.
Set Clear Goals
Getting your business thriving is all about setting clear goals. Set intentions with your staff every quarter so that everyone will stay on the same page regarding what will need to be accomplished on a daily bases. Don't let anything stand in the way of your productivity. Consider popular goal-setting frameworks like OKR goals and SMART goals to get started managing your business.
There are many different goal templates and formats to consider. See what works for you and your staff. Remember to consider both short-term and long-term goals and create goals that fill the big picture and the details. All these steps will give you the foundation you need to get you where you want to go with running a better business this year.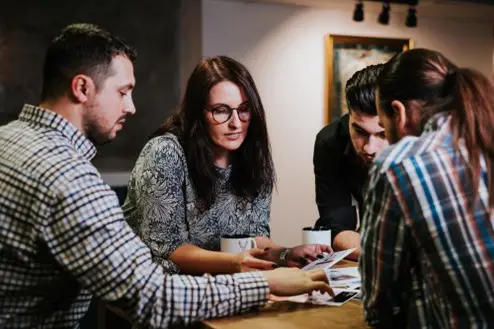 Encourage Team Activities
Building a strong workplace culture is critical to the well-being of your staff as well as the functioning of your business. You want to ensure that your workplace is positive and that everyone feels comfortable and included. Hold friendly competitions like employee of the month, raffles, and group goals.
Assign different groups to work on tasks with rewards such as free lunch or taking everyone out for karaoke. You might also encourage bonding activities or icebreakers by playing charades or Scattergories during the end of work meetings or at work parties. Any way you can include some time to get to know one another as team members will be beneficial for your company's flow and culture.
Continue Your Learning
You can go the extra mile by continuing your learning as a business leader through online education courses, workshops, seminars, and more. Always be on the lookout for changing work styles and technology updates you should be aware of.
Embrace these positive changes to continue running your business optimally. You might even consider returning to school to get additional accreditations and apply these new insights to your business. Getting ahead of new strategies will help ensure that your business stays relevant and can thrive for longer. As new business strategies and technologies develop, you can stay ahead of the competition by learning about these innovations earlier on.
The Bottom Line
Running your business better in 2022 is about picking up the pace and remembering that great things are built by teams. Consider these suggestions, and don't settle for less than you desire for your business. All your goals are possible with the right attitude, patience, and skill sets. Make this year your year for business.
What Soft Skills Do Budding Entrepreneurs Need to Make It?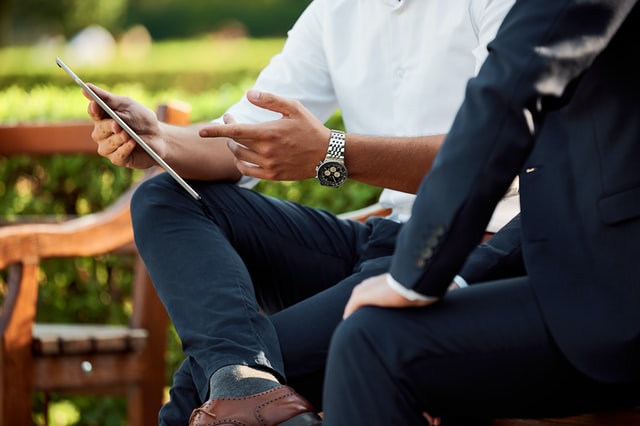 Being gifted at the technical or specialist aspects of your job will only take you so far these days. As reported in Monster's The Future of Work 2021: Global Hiring Outlook, the qualities employers are most seeking are the so-called 'soft skills'. These include the ability to collaborate, think critically, persevere, manage their time, and communicate. Dependability—being someone the company can count on—also ranks highly on the list. If you are a budding entrepreneur, how can you display these skills and be the leader your team needs to achieve ambitious goals?
Building Communication Skills
If you want to shine in the business sphere, you will need to actively assess and (if necessary) improve your communication skills. Good communication not only involves using the right verbal and body language, but also practicing active listening techniques. These skills can be honed by undertaking a communication and body language course, many of which are offered online. These courses teach students the correct posture and gestures to adopt when you are discussing a matter with others. For instance, your hands should be in an open position, your arms should remain at your sides, and your body should be turned towards the person. Saying phrases like "I see," or "Yes, I understand," indicates empathy and a genuine interest in the person speaking. Good communication also extends to receiving and giving feedback. Professionally-led feedback courses will help you receive objective feedback from staff, so you know which areas you need to work on.
Harnessing the Talents of Your Team
As stated by Tommy Mello A1 Garage owner, top leaders expect – they don't inspect. Although your business may be new, if you have hired staff, don't fall into the mistake of micromanaging them. Hire good talent and let them shine; don't ask them if they've answered every email or taken care of every order if you know they are diligent and customer-focused. To support your team, ensure they have detailed instructions (written and if possible on video) on how to carry out their role. Make yourself available via phone or in person when they need a query answered and send them friendly Looms (video messages) to explain any areas of confusion (instead of always contacting them in written form). Schedule regular meetings, so you can discuss the progress of projects, as well as any obstacles or setbacks. Have progress checks in place, relying on project management software, so you can easily check the respective stages of different projects.
Being Flexible
Projects may run into stumbling blocks that necessitate a good 'Plan B'. As a leader, you should be able to adapt to new or changing demands, so you can find another way of reaching or even slightly shifting your goal. Being flexible involves much more than being a strategic thinker, however. It also involves offering your employees the chance to embrace a flextime working schedule or one that enables them to have a good work-life balance. So long as the progress of projects is steady, there is no need to make rigid demands on employees. Research has shown that millennials and younger generations prioritize flexibility when it comes to finding a company to hitch their wagon onto.
If you want to be a great leader, start working on your soft skills from the word go. Although there is a myriad of skills to hone, three of the most important are communication, delegation, and flexibility. You should also set a good example through your diligence and passion for providing quality work to your clients.