10 Ways to Grow Your Instagram Following Fast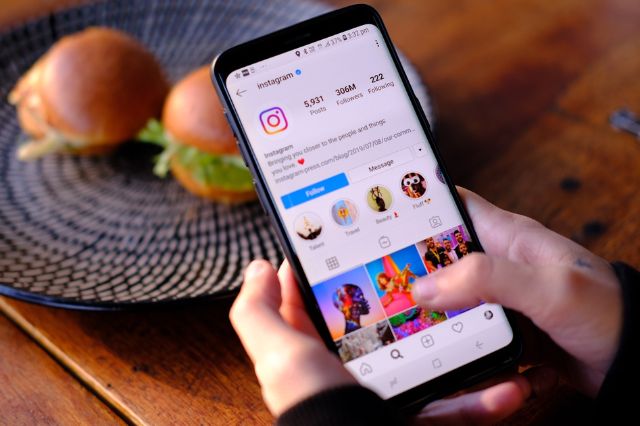 As an online marketer, you know that having a strong Instagram following is essential to success. It gives you a platform to share your brand's message with the world and provides valuable insights into what your target audience wants and needs. But growing an Instagram following isn't always easy – in fact, it can be downright challenging at times.
That's where this guide comes in. This article will walk you through 10 proven ways to grow your Instagram following fast. By following these tips, you'll be on your way to building a massive audience of engaged followers who are eager to hear what you have to say. Let's get started!
1. Use an Instagram Name Generator
If you're having trouble coming up with a catchy username for your Instagram account, consider using an Instagram name generator. This tool can help you come up with unique and creative usernames that will make your account stand out from the rest. Plus, it's a quick and easy way to brainstorm ideas if you're feeling stuck.
2. Share Engaging Content
Of course, one of the best ways to grow your Instagram following is to share engaging content that your target audience will enjoy. But what exactly makes content "engaging"? Here are a few things to keep in mind:
Make sure your posts are visually appealing. People are more likely to engage with photos and videos than they are with text-based posts.
Share content that is relevant to your target audience. If you're trying to reach a specific group of people, make sure the content you're sharing is something they're interested in.
Be timely with your content. Share news and events as they happen to keep your followers engaged and up-to-date.
Be creative with your content. Think outside the box and come up with original ideas that will capture your audience's attention.
3. Use Hashtags
Hashtags are a great way to reach new people who are interested in the same topics as you. When you use hashtags in your posts, anyone who searches for that hashtag will be able to see your post. This is a great way to get your content in front of people who might not be following you yet.
Just make sure you're using relevant hashtags that are specific to your niche. Using too many or irrelevant hashtags can turn people off your content.
4. Run an Instagram Contest
Running an Instagram contest is a great way to grow your following quickly. People love contests and giveaways, so this is an easy way to get more people interested in your account. To run a successful contest, simply choose a prize that will appeal to your target audience and promote the contest on your other social media channels and website. Then, make sure to clearly state the rules of the contest and how people can enter.
5. Collaborate with Other Accounts
Collaborating with other Instagram accounts is a great way to reach a whole new audience. When you collaborate with another account, you essentially gain access to their followers. This is a great way to get your content in front of people who might not have seen it otherwise.
To find collaboration opportunities, start by searching for other accounts in your niche. Then, reach out to them and see if they're interested in working together. Keep in mind that both parties will need to benefit from the collaboration in order for it to be successful.
6. Use Instagram Stories
Instagram Stories is a relatively new feature that allows you to share photos and videos that disappear after 24 hours. This is a great way to share behind-the-scenes content, sneak peeks, and other types of engaging content that you might not want to post on your feed permanently.
Plus, Instagram Stories allows you to use fun features like stickers, filters, and live videos. This makes your content more fun and engaging for your followers.
7. Post Consistently
If you want to grow your Instagram following, it's important that you post consistently. Your followers will lose interest if they see that you're only posting sporadically. Instead, aim to post 1-2 times per day (or even more if you can).
Of course, consistency is key here. It's better to post one high-quality photo or video daily than to post 10 low-quality posts all at once. So, make sure you're taking the time to produce quality content that your followers will enjoy.
8. Be Active in the Instagram Community
In addition to posting great content, it's also important that you be active in the Instagram community. This means liking and commenting on other people's posts, conversing, and being involved.
The more active you are, the more likely people are to take notice of you. And as a result, you'll be more likely to grow your following.
9. Host an Instagram Live Session
Instagram Live is a great way to connect with your followers in real time. This feature allows you to share live videos with your followers and answer their questions in real-time.
Hosting an Instagram Live session is a great way to build a stronger connection with your followers and give them a behind-the-scenes look at your life or business.
10. Use Instagram Ads
If you want to reach even more people with your content, you can use Instagram Ads. This paid feature allows you to target specific users with your ads.
For example, you can target users based on their location, age, gender, interests, and more. This ensures that your ad is being seen by people who are most likely to be interested in it.
Instagram Ads can be a great way to quickly grow your following, especially if you're just starting out. However, keep in mind that you'll need to spend money on this feature.
Conclusion
If you want to grow your Instagram following fast, try using some of the tips above. From hosting giveaways to using Instagram Ads, there are a number of different ways to reach more people and get them interested in your account. Just remember to focus on quality over quantity, and you'll be sure to see success.