11 Ways to Grow Your Instagram Following Fast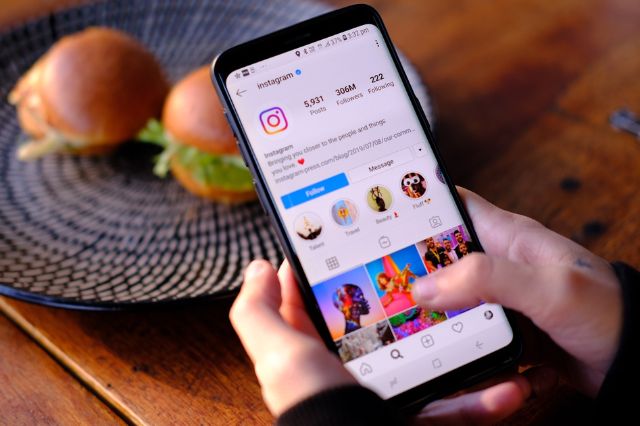 As an online marketer, you know that having a strong Instagram following is essential to success. It gives you a platform to share your brand's message with the world and provides valuable insights into what your target audience wants and needs. But growing an Instagram following isn't always easy – in fact, it can be downright challenging at times.
That's where this guide comes in. This article will walk you through 10 proven ways to grow your Instagram following fast. By following these tips, you'll be on your way to building a massive audience of engaged followers who are eager to hear what you have to say. Let's get started!
1. Use an Instagram Name Generator
If you're having trouble coming up with a catchy username for your Instagram account, consider using an Instagram name generator. This tool can help you come up with unique and creative usernames that will make your account stand out from the rest. Plus, it's a quick and easy way to brainstorm ideas if you're feeling stuck.
2. Share Engaging Content
Of course, one of the best ways to grow your Instagram following is to share engaging content that your target audience will enjoy. But what exactly makes content "engaging"? Here are a few things to keep in mind:
Make sure your posts are visually appealing. People are more likely to engage with photos and videos than they are with text-based posts.
Share content that is relevant to your target audience. If you're trying to reach a specific group of people, make sure the content you're sharing is something they're interested in.
Be timely with your content. Share news and events as they happen to keep your followers engaged and up-to-date.
Be creative with your content. Think outside the box and come up with original ideas that will capture your audience's attention.
3. Use Hashtags
Hashtags are a great way to reach new people who are interested in the same topics as you. When you use hashtags in your posts, anyone who searches for that hashtag will be able to see your post. This is a great way to get your content in front of people who might not be following you yet.
Just make sure you're using relevant hashtags that are specific to your niche. Using too many or irrelevant hashtags can turn people off your content.
4. Run an Instagram Contest
Running an Instagram contest is a great way to grow your following quickly. People love contests and giveaways, so this is an easy way to get more people interested in your account. To run a successful contest, simply choose a prize that will appeal to your target audience and promote the contest on your other social media channels and website. Then, make sure to clearly state the rules of the contest and how people can enter.
5. Collaborate with Other Accounts
Collaborating with other Instagram accounts is a great way to reach a whole new audience. When you collaborate with another account, you essentially gain access to their followers. This is a great way to get your content in front of people who might not have seen it otherwise.
To find collaboration opportunities, start by searching for other accounts in your niche. Then, reach out to them and see if they're interested in working together. Keep in mind that both parties will need to benefit from the collaboration in order for it to be successful.
6. Creating reels to Highlight
Reels creators have noticed a significant rise in their organic reach and Instagram followers as a result of Instagram's intensive promotion of Reels. In order to create instagram reels simple for users to consume bite-sized videos. The reel can then include text, gifs, photos, drawings, stickers, a song or audio clip, etc. Additionally, you can cut a specific section of the film and utilise animated filters and visual effects.
Reels can be used as part of your Instagram marketing strategy to display client endorsements, offer tutorials, and inform your audience about the market, your products, deals, and dos and don'ts. 
7. Use Instagram Stories
Instagram Stories is a relatively new feature that allows you to share photos and videos that disappear after 24 hours. This is a great way to share behind-the-scenes content, sneak peeks, and other types of engaging content that you might not want to post on your feed permanently.
Plus, Instagram Stories allows you to use fun features like stickers, filters, and live videos. This makes your content more fun and engaging for your followers.
8. Post Consistently
If you want to grow your Instagram following, it's important that you post consistently. Your followers will lose interest if they see that you're only posting sporadically. Instead, aim to post 1-2 times per day (or even more if you can).
Of course, consistency is key here. It's better to post one high-quality photo or video daily than to post 10 low-quality posts all at once. So, make sure you're taking the time to produce quality content that your followers will enjoy.
9. Be Active in the Instagram Community
In addition to posting great content, it's also important that you be active in the Instagram community. This means liking and commenting on other people's posts, conversing, and being involved.
The more active you are, the more likely people are to take notice of you. And as a result, you'll be more likely to grow your following.
10. Host an Instagram Live Session
Instagram Live is a great way to connect with your followers in real time. This feature allows you to share live videos with your followers and answer their questions in real-time.
Hosting an Instagram Live session is a great way to build a stronger connection with your followers and give them a behind-the-scenes look at your life or business.
11. Use Instagram Ads
If you want to reach even more people with your content, you can use Instagram Ads. This paid feature allows you to target specific users with your ads.
For example, you can target users based on their location, age, gender, interests, and more. This ensures that your ad is being seen by people who are most likely to be interested in it.
Instagram Ads can be a great way to quickly grow your following, especially if you're just starting out. However, keep in mind that you'll need to spend money on this feature.
Conclusion
If you want to grow your Instagram following fast, try using some of the tips above. From hosting giveaways to using Instagram Ads, there are a number of different ways to reach more people and get them interested in your account. Just remember to focus on quality over quantity, and you'll be sure to see success.

The Coolest Thing on TikTok: The Silhouette Challenge Edit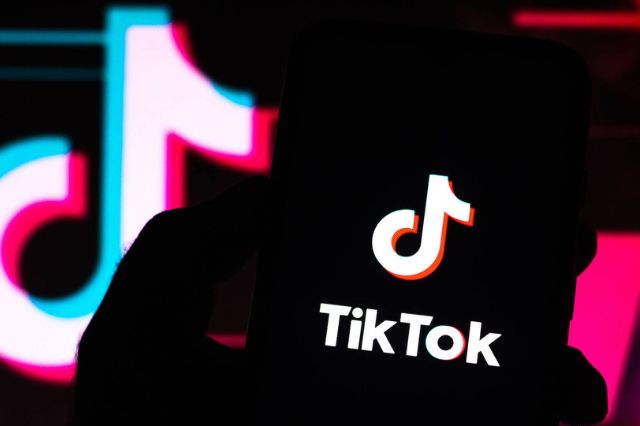 Are you looking for something fun and creative to do on TikTok? Then you need to check out the TikTok Silhouette Challenge Edit. It's becoming one of the most popular trends on the app and it's super easy to make!
What is the Silhouette Challenge Edit?
The Silhouette Challenge Edit is a funny and unique type of video that's gaining traction on TikTok. It's essentially a montage of different scenes of yourself in silhouette form transitioning into each other. Some have even added special effects or animations to them to make them even cooler.
How to Make a Silhouette Challenge Edit
Making a Silhouette Challenge Edit isn't hard at all. The best part is that you don't need any special software or equipment. Here are the steps to make your own:
Record some videos of yourself in silhouette form doing whatever you want—dancing, singing, or posing.
Edit the videos together in the TikTok app. You can do this by selecting the "Edit" option and then selecting the "Silhouette" option.
Add some effects or animations to your video if you want. You can find a lot of great effects and animations in the TikTok app.
Share your Silhouette Challenge Edit! Don't forget to tag #silhouettechallengeedit so you can join in the fun.
Don't Forget the Music!
The best Silhouette Challenge Edits include great music. This is what really makes the video stand out. All you have to do is select a song from the music library in the TikTok app. You can also add some of your own music if you want.
Examples of Great Silhouette Challenge Edits
If you're looking for some inspiration, here are some great examples of Silhouette Challenge Edits to get you started:
@josephinegervais: This video has some great animations, and the song makes it super catchy.
@avalouise: This video has some great effects and is perfectly in sync with the song.
@sashajayde: This video is funny and unique. The final scene with the slide is super creative.
Conclusion
The Silhouette Challenge Edit is a great way to have fun and be creative on TikTok. It's easy to make and the results can be really cool. So why not give it a try? Who knows, you might just make the next viral Silhouette Challenge Edit!
How to Live Stream with Pre-Recorded Videos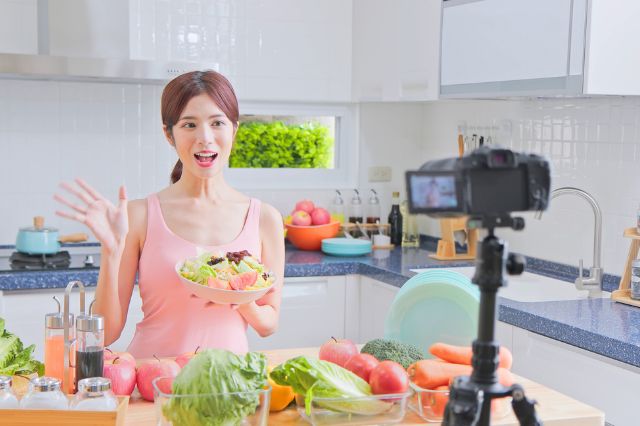 Live streaming has become an increasingly popular way to engage with audiences in real time. While live broadcasts have their own charm, there are instances where pre-recorded videos can be more suitable. Whether you want to ensure a flawless presentation or accommodate different time zones, live-streaming pre-recorded videos offers flexibility and convenience. This article will explore how to live stream with pre-recorded videos.
Gyre
Gyre is a powerful live streaming software that enables you to seamlessly integrate pre-recorded videos into your live broadcasts. With its user-friendly interface and advanced features, Gyre simplifies the process of live streaming with pre-recorded videos.
Gyre offers a unique feature that allows you to create an uninterrupted stream by leveraging playlists. Once you have uploaded your pre-recorded videos to your personal Gyre server, you can easily organize them into a playlist. This playlist functions as a loop, ensuring that the videos play continuously in the specified order. To set up an endless stream with Gyre, follow these steps:
Upload the video to the personal Gyre server.
Create the playlist.
Begin the broadcast.
Gyre resumes the playlist from the beginning when it end.
Wirecast
Wirecast is a professional live video streaming production software offering various features to enhance your live streams. It allows you to incorporate pre-recorded videos seamlessly into your broadcasts. With Wirecast, you can easily switch between live camera feeds and pre-recorded videos and add transitions, overlays, and other visual effects to create an engaging and dynamic live stream.
Click on the "+" icon.
Select "shots" and then choose "new playlist shot."
You can add multiple video files to create a playlist. Double-clicking on any video allows you to shuffle the sequence of your playlist, trim videos, pause and play, and manage audio settings.
By default, a video in Wirecast will start playing as soon as it goes live and will continue until it finishes. You can change these settings by accessing the "source properties" in the top left-hand corner of your screen. Here, you can modify live settings such as play/pause options, looping, and selecting specific video parts to play.
vMix
vMix is a comprehensive live video production software that mixes and switches between multiple video sources, including pre-recorded videos, cameras, and computer screens. It offers advanced features such as live video effects, overlays, and virtual sets. With vMix, you can create professional-looking live streams with pre-recorded videos integrated seamlessly into your broadcasts.
Click on "Add Input" in the bottom left corner.
Select "Video" at the top left corner of the screen that appears.
Choose the video you want to use from your local storage.
The video will be ready by default but will not start playing until you click the "Play" button below. If you switch from the preview to the live area, the video will automatically begin playing. vMix also remembers the position of the video by default.
To modify these settings, go to the video source in the bottom left and click the "Cogs" icon to access the settings. Here, you can configure whether the video starts playing immediately when going live and if vMix should remember the position in the video.
Xsplit
Xsplit is another powerful software tool for live streaming that supports the integration of pre-recorded videos. Its user-friendly interface allows you to manage multiple video sources, including pre-recorded files, webcams, and other media. Xsplit provides a range of customization options, such as scene transitions and overlays, to enhance the overall quality of your live stream.
Click on "Add Source."
Select "General widgets" and then choose "Video playlist."
Click the "Add" button at the bottom and select the video file(s) you want to include.
Ensure you have the "video playlist" plugin installed.
Right-click on the video source under "Scenes" or the video in the preview area to open the video options. Here, you can play/pause the video, navigate through the timeline, and set loop options.
Restream Studio
Restream Studio is a browser-based live streaming platform that allows you to combine pre-recorded videos with live content from various sources, including webcams and screen shares. It offers a simple and intuitive interface, making it easy to upload and play pre-recorded videos during your live stream. Restream Studio also provides chat integration, allowing you to interact with your audience in real time.
Log into your Restream account.
Click on "Enter Live Studio."
Click on the "+" sign in the lower middle portion of your screen.
Select "Add to the stream."
Choose "Local video" and browse for the file containing your video.
The video will appear on the left-hand side of your screen. You can play it live by toggling the button. You can adjust the layout using the options next to the "+" sign below your live broadcast window.
Conclusion
Choosing the right software is essential for a seamless and engaging broadcast when it comes to live streaming with pre-recorded videos. The software options mentioned above offer diverse features to effectively integrate pre-recorded videos into your live streams. Consider your specific needs, level of expertise, and desired features to select the most suitable software for your live-streaming endeavors. Embrace the power of these tools, and create captivating live streams that leave a lasting impression on your audience.
How Does the Future of Twitter Look Like Under Elon Musk?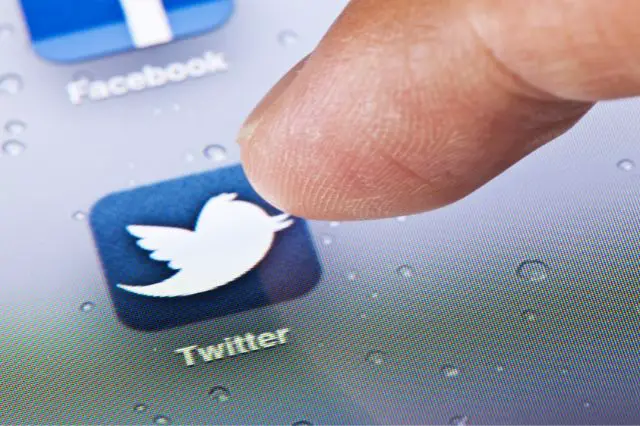 Twitter has been a hot topic recently after Elon Musk bought it. It has been an eventful year for this platform, as many changes occurred on it.
According to research by ExpressVPN, over 6 percent of US users are predicted to leave the platform. Half of the workforce is already either fired or resigned.
Elon Musk's acquisition has sparked the interest of people in this platform, and some new features have attracted their attention, but this interest is temporary.
The new feature of paid verification introduced by Elon Musk is getting rave reviews at this moment, but many people don't think it is beneficial for them.
In this scenario, what can be the future of Twitter? We can discuss this question after analyzing the finances, content situation, app's users, and technical condition of this app.
1. Financial Situation of Twitter
The financial situation of this social media will determine whether this app is doomed to be bankrupt or can make steady growth.
Ninety percent of this platform's revenue comes from advertisements. Brands do advertisements on this platform which help them to keep up with their finances.
But, as Elon Musk bought this platform and Twitter became private, a lot of brands stopped advertising on this platform.
They think it is risky to advertise on this platform, so they are shifting to Snapchat and TikTok.
Some research suggests that there has been almost a 30% pullback in advertising spend on this platform.
In this situation, Elon Musk has introduced a paid verification process feature to earn some revenue. Also, he laid off half of the staff to keep expenses in check.
These steps of Elon Musk are not much appreciated by the vast audience, which decreases the popularity of this platform.
At this moment, stats are telling us that the financial situation of Twitter is not good, and it can become bankrupt unless Elon comes up with a solid strategy.
2. Little to No Content Moderation
According to research, only 11% of the staff of the content moderation department is in the Twitter office. This tells us that there is little content moderation on Twitter.
Elon Musk is an advocate of free speech, so he allowed people of different groups to come on Twitter and express themselves.
Due to this perspective, he recovered the banned Twitter accounts of many people who were banned mainly because of the ill content.
Only a few people appreciate Musk's this step, and a lot of them think that this step will spread false information, extremism, and hateful speech on this platform.
3. Rapid Decrease in the Number of Twitter Users
When Elon Musk became CEO of Twitter, there was an increase in the number of US users as people were interested in Musk. There was an increase in engagement rates, too, but all that was temporary.
There is a rapid decrease in Twitter users as people feel insecure on this platform because of Elon Musk's recent changes.
Journalists were the heart of this platform, but now they are leaving it because of Musk's policies.
According to Insider Intelligence, there would be a decline in Twitter's active users. This platform is expected to lose 1 million active users in the next 4 years.
This report also told us that Twitter would add only 20 million users in 2026, which is less than other social media platforms.
The reason for this decline in active users is that people are unhappy with Musk's decision to free speech on this platform. Another major reason is Musk's partnership with China.
70 percent of users declare that they will use this platform only when it is public. They are unable to accept the fact that this app has become private.
This hate and rapid decrease in users are making Twitter's future dark.
4. Increase in Technical Problems:
As a lot of engineers and staff members have left this platform, it is becoming hard for Twitter to maintain its technical infrastructure.
Professionals of the new Twitter team have less experience with Twitter's software, so there are chances of technical scams and cybersecurity issues.
These technical issues can also harm the trust of this platform's users, and an increase in cyber securities can cause issues to this platform.
Conclusion
After the debate about what can be the future of Twitter, we came to know that it is not very bright at this moment.
Stats are not showing the bright side of Twitter's future, but all the issues are resolvable. Elon Musk can come up with different strategies to overcome these issues.
We can't say with certainty about Twitter's future because Musk is a popular figure and can come up with different policies to attract audiences and brands.
Let's see whether he will be successful in the future or not.