11 Ways to Grow Your Instagram Following Fast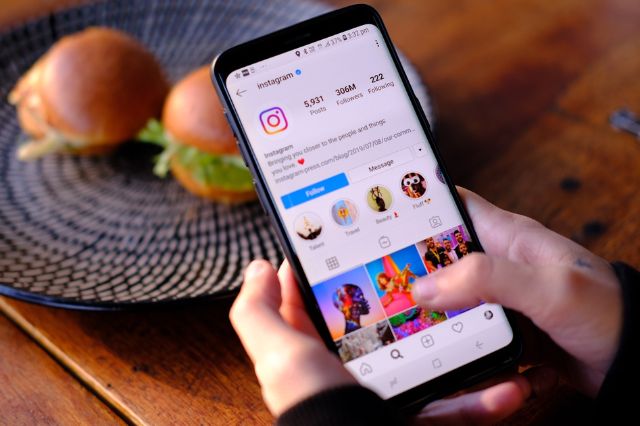 As an online marketer, you know that having a strong Instagram following is essential to success. It gives you a platform to share your brand's message with the world and provides valuable insights into what your target audience wants and needs. But growing an Instagram following isn't always easy – in fact, it can be downright challenging at times.
That's where this guide comes in. This article will walk you through 10 proven ways to grow your Instagram following fast. By following these tips, you'll be on your way to building a massive audience of engaged followers who are eager to hear what you have to say. Let's get started!
1. Use an Instagram Name Generator
If you're having trouble coming up with a catchy username for your Instagram account, consider using an Instagram name generator. This tool can help you come up with unique and creative usernames that will make your account stand out from the rest. Plus, it's a quick and easy way to brainstorm ideas if you're feeling stuck.
2. Share Engaging Content
Of course, one of the best ways to grow your Instagram following is to share engaging content that your target audience will enjoy. But what exactly makes content "engaging"? Here are a few things to keep in mind:
Make sure your posts are visually appealing. People are more likely to engage with photos and videos than they are with text-based posts.
Share content that is relevant to your target audience. If you're trying to reach a specific group of people, make sure the content you're sharing is something they're interested in.
Be timely with your content. Share news and events as they happen to keep your followers engaged and up-to-date.
Be creative with your content. Think outside the box and come up with original ideas that will capture your audience's attention.
3. Use Hashtags
Hashtags are a great way to reach new people who are interested in the same topics as you. When you use hashtags in your posts, anyone who searches for that hashtag will be able to see your post. This is a great way to get your content in front of people who might not be following you yet.
Just make sure you're using relevant hashtags that are specific to your niche. Using too many or irrelevant hashtags can turn people off your content.
4. Run an Instagram Contest
Running an Instagram contest is a great way to grow your following quickly. People love contests and giveaways, so this is an easy way to get more people interested in your account. To run a successful contest, simply choose a prize that will appeal to your target audience and promote the contest on your other social media channels and website. Then, make sure to clearly state the rules of the contest and how people can enter.
5. Collaborate with Other Accounts
Collaborating with other Instagram accounts is a great way to reach a whole new audience. When you collaborate with another account, you essentially gain access to their followers. This is a great way to get your content in front of people who might not have seen it otherwise.
To find collaboration opportunities, start by searching for other accounts in your niche. Then, reach out to them and see if they're interested in working together. Keep in mind that both parties will need to benefit from the collaboration in order for it to be successful.
6. Creating reels to Highlight
Reels creators have noticed a significant rise in their organic reach and Instagram followers as a result of Instagram's intensive promotion of Reels. In order to create instagram reels simple for users to consume bite-sized videos. The reel can then include text, gifs, photos, drawings, stickers, a song or audio clip, etc. Additionally, you can cut a specific section of the film and utilise animated filters and visual effects.
Reels can be used as part of your Instagram marketing strategy to display client endorsements, offer tutorials, and inform your audience about the market, your products, deals, and dos and don'ts. 
7. Use Instagram Stories
Instagram Stories is a relatively new feature that allows you to share photos and videos that disappear after 24 hours. This is a great way to share behind-the-scenes content, sneak peeks, and other types of engaging content that you might not want to post on your feed permanently.
Plus, Instagram Stories allows you to use fun features like stickers, filters, and live videos. This makes your content more fun and engaging for your followers.
8. Post Consistently
If you want to grow your Instagram following, it's important that you post consistently. Your followers will lose interest if they see that you're only posting sporadically. Instead, aim to post 1-2 times per day (or even more if you can).
Of course, consistency is key here. It's better to post one high-quality photo or video daily than to post 10 low-quality posts all at once. So, make sure you're taking the time to produce quality content that your followers will enjoy.
9. Be Active in the Instagram Community
In addition to posting great content, it's also important that you be active in the Instagram community. This means liking and commenting on other people's posts, conversing, and being involved.
The more active you are, the more likely people are to take notice of you. And as a result, you'll be more likely to grow your following.
10. Host an Instagram Live Session
Instagram Live is a great way to connect with your followers in real time. This feature allows you to share live videos with your followers and answer their questions in real-time.
Hosting an Instagram Live session is a great way to build a stronger connection with your followers and give them a behind-the-scenes look at your life or business.
11. Use Instagram Ads
If you want to reach even more people with your content, you can use Instagram Ads. This paid feature allows you to target specific users with your ads.
For example, you can target users based on their location, age, gender, interests, and more. This ensures that your ad is being seen by people who are most likely to be interested in it.
Instagram Ads can be a great way to quickly grow your following, especially if you're just starting out. However, keep in mind that you'll need to spend money on this feature.
Conclusion
If you want to grow your Instagram following fast, try using some of the tips above. From hosting giveaways to using Instagram Ads, there are a number of different ways to reach more people and get them interested in your account. Just remember to focus on quality over quantity, and you'll be sure to see success.

10 Instagram Tools to Build Up Your Following in 2023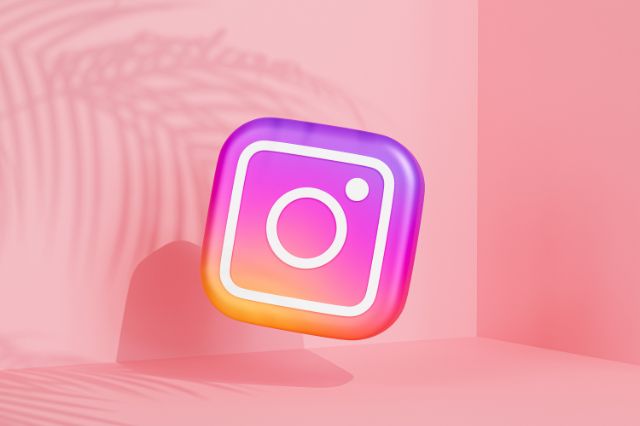 Splice (Android, iOS)
Instagram users frequently use the video editor Splice. It has all the necessary features, including the ability to cut and crop films as well as add text overlays and voice-overs. You may enhance your films with the app's cinematic effects and transitions as well.
Except for a nice free version, Splice virtually offers all the features you'd expect in an editor. Splice offers a free trial that lasts for seven days, after which you must buy a membership.
InShot (Android, iOS)
If you're a busy Instagram creator, InShot makes it possible to edit videos while on the go. While the speed may limit your editing possibilities, InShot can still be effective if all you need is a quick touch-up. It does provide frame sizes tailored for Instagram and most of the fundamental editing features including merging, chopping, and trimming videos.
The free version's video exports have the InShot logo watermarked on them. However, if you don't like branded videos, you'll have to pay $2.99 a month for InShot's premium edition.
VSCO (Android, iOS)
VSCO is a straightforward photo editor that doesn't mess around. However, it is just as competent as other picture editors. About 20 photo presets are included (200 are included if you purchase the paid version), along with all the standard editing tools like brightness, contrast, and hue. Even the free edition includes all the features you'll need to create top-notch Instagram modifications. Even better, you can instantly share modified photographs by connecting VSCO to Instagram. In fact, some lifestyle influencers employ the VSCO filters, which have their own fan base, for aesthetic edits.
To determine whether the commercial edition of VSCO is worthwhile for your needs, it is suggested to use the 7-day free trial first. The paid version costs roughly $20 for a year. The free edition might be a better option as you won't often require many of the advanced VSCO features for Instagram postings.
Canva (Android, iOS, Web)
Canva is the ideal synthesis of strength and simplicity. With its template-based online graphic editor, you can create Instagram content much more quickly. If you're a novice Instagram creator, you don't have to break the bank because Canva's templates and other materials, such as photographs, are even available on the free plan.
You'll see a list of templates when you open the Canva online or app interface. Use a keyword to get templates for Instagram posts. You may drag and drop items like images and text boxes into the canvas after selecting a template on Canva.
When finished, you have the option of downloading the graphic or immediately uploading it to Instagram. Although it's a strong tool, you may upgrade to the Pro edition for $12.95 a month if you want more possibilities.
Picsart (Android, iOS, Web)
Picsart is a video/photo editor that includes great themes to add some creativity to your photos. Your Instagram audience prefers to view stunning images. You can produce similar photographs using the options provided by Picsart. It includes a great selection of filters, stickers (there are 5 million of them, but you can also make your own), and effects.
You can immediately begin altering photos on Instagram after downloading the free software. In-app purchases and joining Picsart Gold, which starts at $8 a month, are both options if you want more assets.
Brand24
Brand24 is a user-friendly media monitoring tool with a specific Instagram integration that complies with all the most recent rules and regulations.
Brand24 is a versatile tool that can be useful for social media managers, marketers, public relations specialists, or small business owners when it comes to Instagram.
Hootsuite (Android, iOS, Web)
It's advisable to plan posts when you need to write and publish more than a dozen throughout the course of a week so that you may concentrate on other tasks after you've finished writing the pieces. You'll need to use either the Facebook Business Suite or a social media management platform like Hootsuite to schedule stories because there isn't a built-in feature for doing so.
In addition to scheduling Instagram posts, Hootsuite also provides a tonne of other social media capabilities, so if you're a frequent user, you'll appreciate how simple it can make social media marketing for you. Although you may still compose the stories using your PC if you'd rather, you must have both Hootsuite and Instagram on your phone in order to publish posts.
Iconosquare (Android, iOS, Web)
Iconosquare is an Instagram analytics tool that gathers information on engagement, likes, and other metrics to provide you with a summary. The Instagram audit feature of the tool is where you should start if you want to learn what's excellent about your existing metrics and what you can do to make them better. After then, tracking for Instagram can be automated, allowing you to communicate with followers directly from your dashboard.
Your Instagram community can be sorted using the analytics so you can analyse its demographics, such as age and gender. Iconosquare is essentially an analytics tool, but it also has a number of other functions, like the ability to monitor tags, mentions, and even competitors. There is no free plan, however you can try it out for 30 days. The monthly cost of the standard plan is $49.
Squarelovin (Web)
Searching for a free Instagram analytics app? It is squarelovin'. You'll receive a monthly overview from Squarelovin of the content you've posted and its performance. The good news is that Squarelovin doesn't just offer you raw statistics on a plate. It combines the data to make it easier for you to derive insights and improve upcoming Instagram posts.
Each of your posts will receive a score from Squarelovin so you can see how well they fared overall. The software calculates this score using engagement indicators like comments and instagram likes. With a score, you can avoid getting bogged down in the details and quickly learn what kinds of posts your Instagram audience like. All of this is provided through a totally free app.
Agorapulse (Android, iOS, Web)
Agorapulse combines project management with social media functionality. Agorapulse provides all the functionality you'll need for managing your Instagram account, and is often appropriate for agencies or enterprise-level consumers.
You receive shared calendars and weekly or monthly reports with engaging graphics that display engagement statistics. In terms of features, it's still inferior to Hootsuite, but this is also evident in the cost. The entry-level package is $79 a month.
Where Can You Get Genuine TikTok Followers From?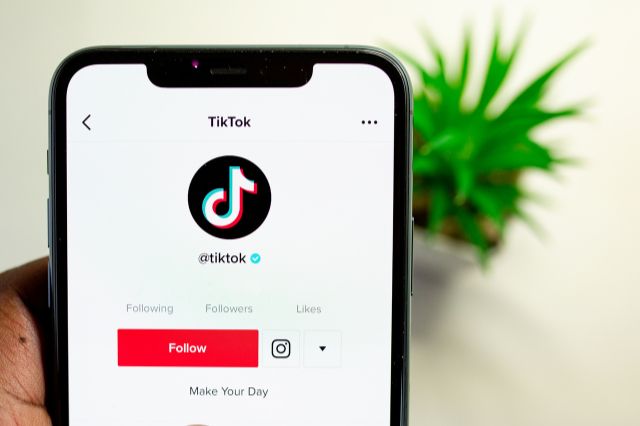 As social media is evolving, it is effectively turning all those with a smartphone and an internet connection into content creators. While text-based content is still in style, visual media seems to be taking over.
The success of TikTok, a simple application for iPhones and Androids, shouldn't be surprising. It has been one of the most popular mobile apps for several years. It has evolved into one of the most popular platforms for sharing content. You can gain your audience naturally, but if you want to do it quickly, you have an option to buy TikTok followers. Knowing which sites offer the best packages is the key.
Best Sites to Buy TikTok Followers
With several TikTok videos getting posted every day, there is a high chance that your videos aren't reaching your audience. For assured growth of developing your TikTok account, you can buy your TikTok followers and likes.
1. Social-viral
Social-viral works towards helping users take their social media presence to the next level as they understand that TikTok is the most popular platform today.
You get genuine engagement from TikTok accounts that are active. Despite not using spambots, they provide affordable packages. It can take as less as 12 hours to get your desired follower count. Furthermore, they also have a customer service team that is available 24/7 and guarantees genuine and authentic followers. In addition to this, there are various other services that can help grow your social media accounts. When you buy TikTok followers from this site, it is not necessary to provide your password or any other personal information. It is a safe and straightforward process where you just have to type in your username.
2. TokGrowth
TokGrowth is one of the best sites to buy TikTok followers from for small businesses as well as TikTok influencers who are looking to increase their follower count. Having a well-established business and a secure environment makes To Growth stand out. Their automation bot has limitations on the actions per day so that it doesn't activate any warning signs that could cause your account to get shadowbanned. They have an advanced algorithm that provides automated results which result in explosive growth. Watch your TikTok grow while getting creative and uploading engaging content!
3. Stormlikes
No matter what type of video, Stormlikes can help you gain a number of tiktok views and followers instantly. It is a guarantee that when you buy TikTok followers from this site, you will get authentic accounts to help boost your exposure in real-time and increase your visibility.
Not only can you buy just followers, but you can also buy views and likes to build a stronger profile. Stormlikes accepts a range of payment options, including Apple Pay, and all the major credit cards. The responsive support team is available 24/7, and there is a range of positive reviews available online as well. You can get growth services from Stormlikes for Facebook, Instagram, Spotify, Soundcloud, and Twitch as well.
4. TokSocial
It might not seem that TokSocial offers anything new, but the truth is that they provide their customers with one of the best TikTok growth solutions available today. TokSocial's advanced filters and targeted growth process are unparalleled by most other service providers. This is because of fact that the system is capable of narrowing down the target market and getting into those communities swiftly. Your follower's list will contain only genuine users who will see your content, and not fake or bot accounts generated by followers you buy.
5. Trollishly
Trollishly has a variety of engagement packages curated for you to match your brand goals. Besides using their creativity to enhance their TikTok experience, customers will also be able to work with them to grow their followers, engagement, and any other aspect of TikTok. The professional style of their website is not the only thing that sets it apart from the other businesses offering the same type of products. They also have an interface that is easy to use.
They also offer services for YouTube, Facebook, and Instagram growth.
Final Thoughts
There is no doubt that having a large number of followers on any social media platform is important in order to increase your influence. It can take a lot of patience and energy to gain followers on TikTok in a short time.
If you want to avoid constantly asking people to follow your TikTok page, you can just buy followers on TikTok. It is one of the best ways you can gain visibility faster.