Mastering Registration and Verification on WeChat: A Step-by-Step Guide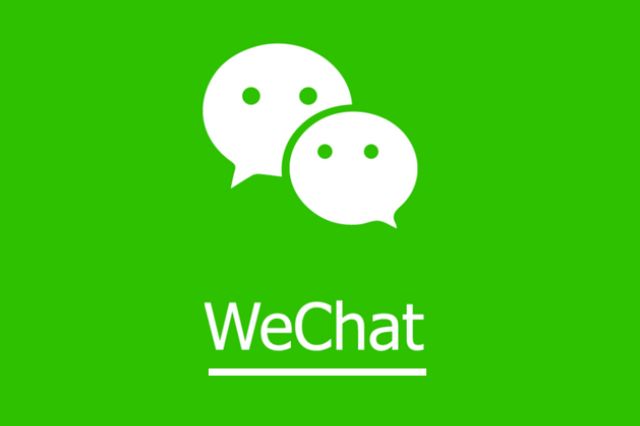 WeChat, developed by the Chinese tech giant Tencent, has firmly established itself as a dominant force in the social media landscape, amassing over a billion monthly active users. Serving as a multi-functional platform, WeChat combines instant messaging, voice and video calls, social networking, and even financial services, creating a comprehensive digital ecosystem.
For individuals and businesses aiming to leverage this vast network, understanding the intricacies of the registration and verification processes is paramount. This article delves into the step-by-step procedures, providing you with a wealth of information to navigate WeChat with ease and confidence.
1. Starting Off: Downloading and Installing WeChat
Before embarking on your WeChat journey, the first step is to download and install the app on your smartphone. The application is readily available on both Android and iOS platforms, accessible via the Google Play Store and Apple App Store, respectively.
2. Creating a WeChat Account: A User-Friendly Experience
Launching the WeChat app for the first time, you will be greeted with the option to "Sign Up." Opting for this will initiate the registration process, where you are required to provide your phone number. It is imperative to input a valid, active phone number as this is integral for WeChat account recovery and future verification processes.
3. Verifying Your Account: Ensuring Security and Authenticity
Upon submitting your phone number, WeChat will send a verification code via SMS to the provided number. This is a critical security measure, ensuring that the phone number is in your possession and safeguarding your account from unauthorized access. Input the received code to confirm your phone number, completing this essential verification step.
4. Personalizing Your WeChat Profile
With your phone number verified, the next phase is to personalize your WeChat profile. This includes selecting a WeChat ID, which acts as your unique identifier on the platform. Choose your ID wisely, as it is permanent and cannot be altered once set. Additionally, you will need to create a secure password, serving as a protective barrier for your account.
5. Friend Verification: An Additional Security Measure
WeChat places a significant emphasis on user security, and as part of this commitment, it has implemented a friend verification system. This system is designed to thwart spam and unauthorized account creation, requiring new users to be verified by an existing WeChat user. If prompted, you will need to send a verification request to a friend, who must then confirm that they know you personally.
6. Making the Most of WeChat: Exploring its Features
Having successfully navigated the registration and verification processes, you are now poised to explore WeChat's extensive range of features. From communicating with friends and family to shopping and making payments, WeChat offers a seamless and integrated user experience. Take the time to delve into the app's settings, tailoring your privacy and security preferences to suit your needs.
7. The Path to a Secure WeChat Experience
Ensuring a smooth and secure registration and verification process is foundational to establishing your presence on WeChat. By meticulously following the steps and recommendations outlined in this guide, users can confidently engage with the platform, unlocking its immense potential for connectivity, commerce, and communication.
8. Frequently Asked Questions (FAQs)
Q1: Is it possible to change my WeChat ID after setting it up?
No, your WeChat ID is permanent and cannot be altered once it is established during the registration process.
Q2: What should I do if the SMS verification code doesn't arrive?
First, verify that your phone number is correctly entered and that your phone is connected to a stable network. If the problem persists, attempt to resend the verification code. Should issues continue, it is advisable to reach out to WeChat's customer support for further assistance.
Q3: Is the friend verification step mandatory for all new WeChat accounts?
While friend verification is a prevalent security measure on WeChat, it is not universally mandatory for all new accounts. However, it may be necessitated in certain scenarios to bolster account security. If you encounter this step, adhere to the provided instructions to complete the friend verification process.
Embracing the guidelines and insights from this comprehensive guide will empower users to seamlessly navigate the WeChat platform, ensuring a secure and enjoyable experience on one of the world's premier social media platforms.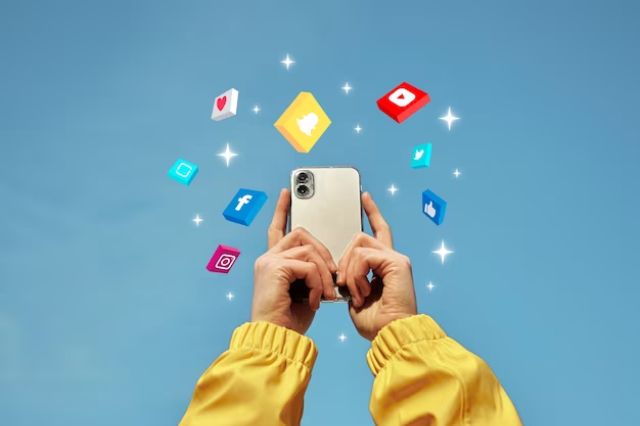 Due to Reels appearing in recommendations for other users, these short videos have become an effective free tool for boosting account visibility, increasing reach, and expanding incoming traffic. Videos are gradually displacing text posts and photos in feeds. Many commercial accounts now focus solely on Reels and Stories.
If you run a business account or are involved in personal brand promotion, utilizing vjump.com/services/social-media-video-templates VJump's social media video templates can be a valuable tool.
Reels Templates
Creative editing of a one-minute video can take hours, and selecting a suitable soundtrack also requires time. To simplify these processes, many have turned to the TikTok editing app. It offers ready-made editing schemes: specifying the number of blocks in the video, the duration of each, and suggesting suitable music to create an organic rhythm. All that's needed is to choose the right template and add your videos.
Rules for Reels
Reels is an active tool for any business. Videos with humor, useful information, and depictions of popular life situations gain more views.
Trends change rapidly, and to succeed, certain rules must be followed:
Be consistent. Videos published 2-3 times a week bring more subscriber growth than those released only a couple of times a month.
Analyze the target audience. Observe the interests of subscribers and adapt content using the TikTok video editor according to their requests.
Use text in videos. An intriguing title is needed, and your video should be watchable without sound, understanding its content.
Forget about 1.5-minute videos. Longer Reels have much less chance of being watched to the end. The optimal duration is 5-15 seconds for dynamic and useful videos. To create dynamic and proven videos, use templates in the TikTok video editor.
Look for significant occasions. Don't forget about holidays and resonant news.
Increase engagement. Ask users to subscribe, leave comments, vote for a choice, and so on.
Diversify the format. Use scenarios like "before and after," tell a story with funny details, involve your employees in the video, or showcase the stages of developing and producing your product.
Use trends. Watch recommendations from different bloggers and choose options that you come across most frequently. Track the new techniques being used—perhaps a trend will become very popular in a week or two.
And don't forget about video quality, as social networks tend to slightly reduce video quality by default.
The Coolest Thing on TikTok: The Silhouette Challenge Edit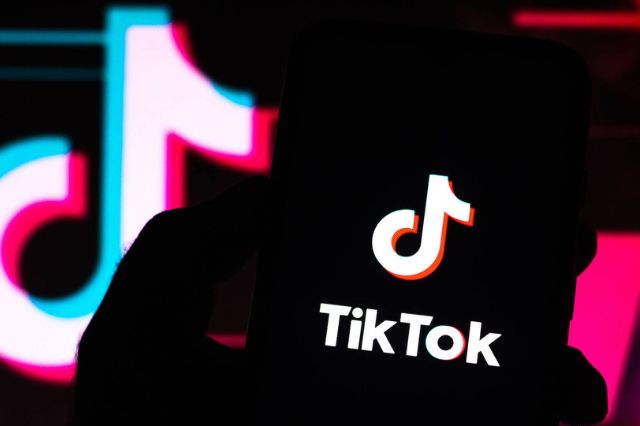 Are you looking for something fun and creative to do on TikTok? Then you need to check out the TikTok Silhouette Challenge Edit. It's becoming one of the most popular trends on the app and it's super easy to make!
What is the Silhouette Challenge Edit?
The Silhouette Challenge Edit is a funny and unique type of video that's gaining traction on TikTok. It's essentially a montage of different scenes of yourself in silhouette form transitioning into each other. Some have even added special effects or animations to them to make them even cooler.
How to Make a Silhouette Challenge Edit
Making a Silhouette Challenge Edit isn't hard at all. The best part is that you don't need any special software or equipment. Here are the steps to make your own:
Record some videos of yourself in silhouette form doing whatever you want—dancing, singing, or posing.
Edit the videos together in the TikTok app. You can do this by selecting the "Edit" option and then selecting the "Silhouette" option.
Add some effects or animations to your video if you want. You can find a lot of great effects and animations in the TikTok app.
Share your Silhouette Challenge Edit! Don't forget to tag #silhouettechallengeedit so you can join in the fun.
Don't Forget the Music!
The best Silhouette Challenge Edits include great music. This is what really makes the video stand out. All you have to do is select a song from the music library in the TikTok app. You can also add some of your own music if you want.
Examples of Great Silhouette Challenge Edits
If you're looking for some inspiration, here are some great examples of Silhouette Challenge Edits to get you started:
@josephinegervais: This video has some great animations, and the song makes it super catchy.
@avalouise: This video has some great effects and is perfectly in sync with the song.
@sashajayde: This video is funny and unique. The final scene with the slide is super creative.
Conclusion
The Silhouette Challenge Edit is a great way to have fun and be creative on TikTok. It's easy to make and the results can be really cool. So why not give it a try? Who knows, you might just make the next viral Silhouette Challenge Edit!
How to Live Stream with Pre-Recorded Videos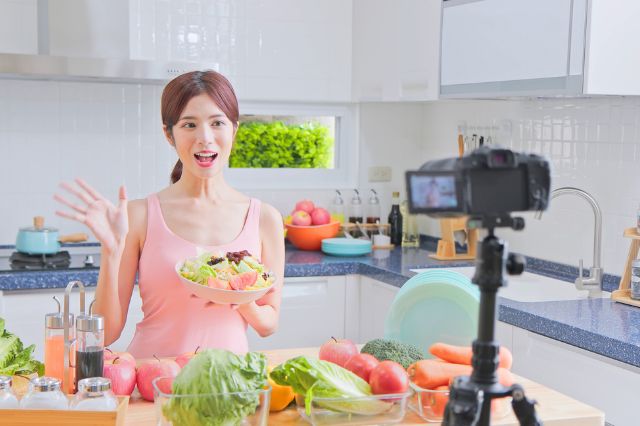 Live streaming has become an increasingly popular way to engage with audiences in real time. While live broadcasts have their own charm, there are instances where pre-recorded videos can be more suitable. Whether you want to ensure a flawless presentation or accommodate different time zones, live-streaming pre-recorded videos offers flexibility and convenience. This article will explore how to live stream with pre-recorded videos.
Gyre
Gyre is a powerful live streaming software that enables you to seamlessly integrate pre-recorded videos into your live broadcasts. With its user-friendly interface and advanced features, Gyre simplifies the process of live streaming with pre-recorded videos.
Gyre offers a unique feature that allows you to create an uninterrupted stream by leveraging playlists. Once you have uploaded your pre-recorded videos to your personal Gyre server, you can easily organize them into a playlist. This playlist functions as a loop, ensuring that the videos play continuously in the specified order. To set up an endless stream with Gyre, follow these steps:
Upload the video to the personal Gyre server.
Create the playlist.
Begin the broadcast.
Gyre resumes the playlist from the beginning when it end.
Wirecast
Wirecast is a professional live video streaming production software offering various features to enhance your live streams. It allows you to incorporate pre-recorded videos seamlessly into your broadcasts. With Wirecast, you can easily switch between live camera feeds and pre-recorded videos and add transitions, overlays, and other visual effects to create an engaging and dynamic live stream.
Click on the "+" icon.
Select "shots" and then choose "new playlist shot."
You can add multiple video files to create a playlist. Double-clicking on any video allows you to shuffle the sequence of your playlist, trim videos, pause and play, and manage audio settings.
By default, a video in Wirecast will start playing as soon as it goes live and will continue until it finishes. You can change these settings by accessing the "source properties" in the top left-hand corner of your screen. Here, you can modify live settings such as play/pause options, looping, and selecting specific video parts to play.
vMix
vMix is a comprehensive live video production software that mixes and switches between multiple video sources, including pre-recorded videos, cameras, and computer screens. It offers advanced features such as live video effects, overlays, and virtual sets. With vMix, you can create professional-looking live streams with pre-recorded videos integrated seamlessly into your broadcasts.
Click on "Add Input" in the bottom left corner.
Select "Video" at the top left corner of the screen that appears.
Choose the video you want to use from your local storage.
The video will be ready by default but will not start playing until you click the "Play" button below. If you switch from the preview to the live area, the video will automatically begin playing. vMix also remembers the position of the video by default.
To modify these settings, go to the video source in the bottom left and click the "Cogs" icon to access the settings. Here, you can configure whether the video starts playing immediately when going live and if vMix should remember the position in the video.
Xsplit
Xsplit is another powerful software tool for live streaming that supports the integration of pre-recorded videos. Its user-friendly interface allows you to manage multiple video sources, including pre-recorded files, webcams, and other media. Xsplit provides a range of customization options, such as scene transitions and overlays, to enhance the overall quality of your live stream.
Click on "Add Source."
Select "General widgets" and then choose "Video playlist."
Click the "Add" button at the bottom and select the video file(s) you want to include.
Ensure you have the "video playlist" plugin installed.
Right-click on the video source under "Scenes" or the video in the preview area to open the video options. Here, you can play/pause the video, navigate through the timeline, and set loop options.
Restream Studio
Restream Studio is a browser-based live streaming platform that allows you to combine pre-recorded videos with live content from various sources, including webcams and screen shares. It offers a simple and intuitive interface, making it easy to upload and play pre-recorded videos during your live stream. Restream Studio also provides chat integration, allowing you to interact with your audience in real time.
Log into your Restream account.
Click on "Enter Live Studio."
Click on the "+" sign in the lower middle portion of your screen.
Select "Add to the stream."
Choose "Local video" and browse for the file containing your video.
The video will appear on the left-hand side of your screen. You can play it live by toggling the button. You can adjust the layout using the options next to the "+" sign below your live broadcast window.
Conclusion
Choosing the right software is essential for a seamless and engaging broadcast when it comes to live streaming with pre-recorded videos. The software options mentioned above offer diverse features to effectively integrate pre-recorded videos into your live streams. Consider your specific needs, level of expertise, and desired features to select the most suitable software for your live-streaming endeavors. Embrace the power of these tools, and create captivating live streams that leave a lasting impression on your audience.