Make Studying for Your Nursing PhD Simpler with These 12 Tips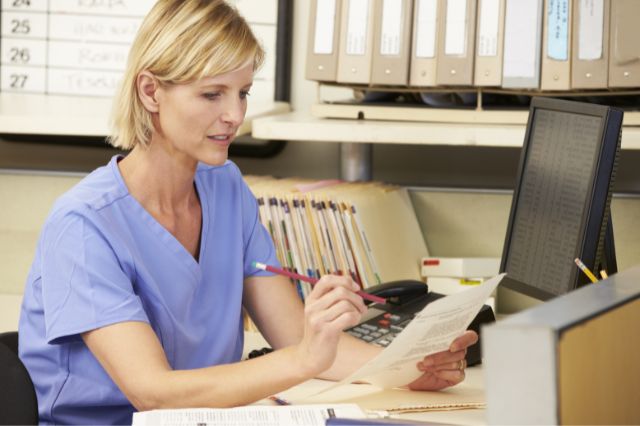 Studying for any PhD is a challenge that only the bravest and most dedicated students choose to face. Nursing is a tough subject at any level, not only due to the quantity of knowledge students must absorb, but also the heightened pressure that comes with working in a position that directly involves the health and wellbeing of other people. It takes a particular type of individual to excel in nursing to the point of considering a PhD in the subject, so if you are thinking about this or have already begun the process, here are some tips to help make your studies more effective and meaningful.
What Does a PhD in Nursing Involve?
Advancing your education to PhD level in nursing will allow you to spend more time researching nursing science and ways to enhance knowledge within the field with an aim to make the profession a stronger one. Apart from gaining fresh information from your research, you will also most likely develop a higher confidence in your abilities that could point you to job opportunities with greater levels of leadership responsibility and decision-making power. Your understanding of theory, the healthcare industry, and ethical and scientific issues will be honed while you are supported to build a dissertation around your chosen research area. A nursing PhD is about helping you explore the important questions of the specific field in order to find answers applicable to further research and improving peoples' lives.
Are You Prepared to Study at PhD Level?
Apart from being qualified to enter PhD-level study, you must also be mentally ready for the challenge that lies ahead. This level of qualification is one of the highest and should not be taken on lightly. Even if you opt for a part-time program, you will need to dedicate a lot of your personal time to making sure that your research is conducted thoroughly and effectively.
What Happens After Your PhD?
Once you have completed and successfully obtained your PhD qualification, you will have many options available to you. This level of dedication to the field of nursing healthcare demonstrates that you are committed and competent. Leadership roles and further research are common paths to take after completing a PhD in nursing, but you can always return to your studies at a lower level in a separate area if you are keen to develop a wider cross-section of nursing knowledge.
12 Tips to Improve Your Studies
If you are about to start your PhD research and are looking for some guidance, here are twelve tips that will help you to get the most out of your studies and take advantage of your research opportunity.
1. Understand Your Objectives
Your personal PhD objectives will be different to those of other nursing students, even if they are also conducting research at PhD level. This makes it harder to remain focused on your research objectives since they will be almost entirely self-driven. However, it is crucial that you keep your eye on your research aims, even if they change over the course of your studies. This focus will help you stick to the relevant research questions rather than become distracted or disheartened by obstacles.
2. Grasp the Program Material Right from the Start
Whichever program you choose and whatever particular areas you have decided to research, it is best to pay as much attention as possible at the very beginning of your lessons. Although PhD level education is highly self-directed, it is still useful to absorb everything your supervisors have to offer. You can always reflect on its usefulness at a later date, but in the beginning, it is best to take note of everything you find that is even remotely relevant to your research.
3. Connect With Your Supervisors
To truly make the most of your PhD studies, take every available opportunity to speak with your supervisor or advisor. They are there to support your research so don't be afraid to let them know when you need their assistance or input. Depending on your school and the program you are studying, you may be limited to a certain number of supervisor meetings, so make each one count.
4. Consider Online Learning
As a PhD level nurse, you are most likely either juggling your career and personal life alongside your studies or you are taking time off to study. Neither of these can feel very good, since you are forced to compromise either your attention or your income in order to pursue your research. However, you can overcome this by finding a way to earn your PhD in nursing online. These programs tend to be much more flexible and therefore allow you to balance all your priorities as you see fit.
5. Think Through Any Doubts or Changes
A PhD is a massive undertaking and can take some time to complete. During this time, you will likely have the occasional moment of doubt about whether or not you are going in the right direction with your research. Don't ignore these thoughts, but don't give in to them either. Bring up any concerns you have about the direction of your research with your supervisor and listen to their advice. They can either help to reassure you that you are on the right track or that you might need to consider an alternative angle to your research.
6. Reach Out to Other Students
Since you will be studying your own area of nursing science throughout your PhD, it can be a much more isolating experience compared to previous forms of formal education where you could spend time with your classmates. If you are a sociable person who would benefit from the company of fellow nursing students, reach out to others on your program and share ideas.
7. Create a Structured Timetable for Your Studies
Being thoroughly prepared for each stage of your PhD will help to quell any potential nerves you might experience in the run-up to submission dates and deadlines. From the start, make use of a structured timetable that leaves plenty of room for adjustments and changes to your project. Be realistic about how much time you can expect yourself to work on the project and factor in breaks to maintain your mental, emotional, and physical wellbeing.
8. Face Obstacles Head-on
When you have your head down and you're deeply focused on your work, it can be painful to read over your research and find issues with it. Trying to plough through and smooth them out later on will only make your job harder further down the line, so face these problems when they arise so you can address them fully before moving on with the rest of your research.
9. Balance Your Work and Personal Life
If you're continuing to work while studying for your PhD part time, you must be disciplined with yourself about taking enough breaks and making time for your personal wellbeing. Many PhD students overwork themselves and end up burnt out in their pursuit of quality research. It is false to believe that avoiding breaks improves your work. Speak to loved ones, rest your mind, and exercise your body.
10. Create a Good Study Environment
The better your study environment, the more effective and relevant your research will be. If you're studying remotely, make sure that you have somewhere peaceful and tailored to your needs where you can sit down and lose yourself in the research. Distractions such as members of the household, TV, social media, chores, or physical discomfort can tempt your mind to wander. This is why spending some time at the start of your PhD to create your ideal study space is so valuable.
11. Look for Support When You Need It
It isn't easy to admit that you need help, especially if you're someone who prides themselves on achieving highly and being independent. However, ignoring problems that could be solved by asking your supervisor or someone else linked to your project can lead to disaster. Don't be afraid to seek the support you need simply because you're too proud to reach out. The sooner you seek to solve your problems, the sooner you can dig deeper into your research.
12. Ask Questions and Be Curious
The very essence of a PhD is to be curious about your subject and delve deeper into its mysteries. As a nursing PhD student, you're most likely driven by a desire to find out new ways to improve the healthcare industry and make patient wellbeing more efficient and effective. Don't restrict your scope to your research question; the more you read and research, the more in-depth your findings will be.
There are no easy answers for those hoping to start their PhD in nursing. It's a challenging subject with high stakes and many avenues of possible research. If you've been considering a nursing PhD, this guide should provide some useful advice for you both before and during your studies.
3 Best Paper Writing Services in the USA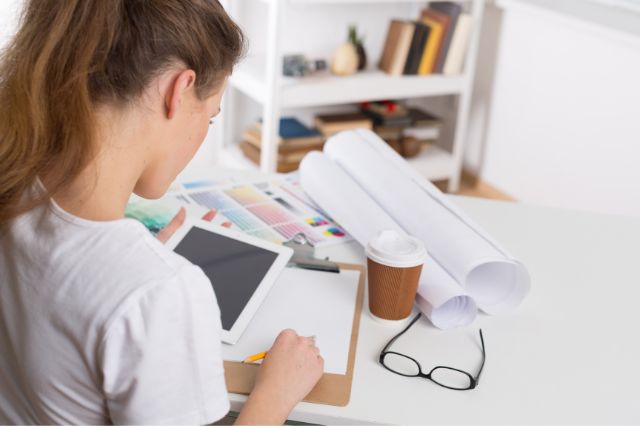 You understand how difficult it may be to manage numerous assignments as a student. There are at least seven trustworthy hubs where you can pay someone to write your essay.
Even if you have restless nights or stay away from noteworthy events, achieving all of the deadlines still feels miraculous. But how can you manage to balance having a social life with getting decent grades? Some students have already admitted to using professional essay writing assistance. There are several options available to students as more and more businesses enter the market. They are drawn to services by their alluring rates, attractive discounts, and numerous freebies. They guarantee to quickly and expertly provide papers of the highest caliber. But how can you be sure the business you choose is legit? Will you receive 100 percent original content by the due date?
Indeed, students may check reviews, but we all know how easy it is to falsify them nowadays. Below are thebest essay writing services that can help you:
Writance.com
The leader among write an essay for me services is Writance.com. For years, it has been rescuing students from crises and difficulties. Professional essay writers always arrive on time and adhere to all guidelines given by pupils. As a result, when students pay someone to write their essays, they consistently receive outstanding work that is worthy of an A and never anything less. Although it may sound impossible, the company boasts a huge author base! Thus, Writance.com employs the most clerical academics who give students excellent results in the least amount of time.
The best essay service like Writance.com provides its customers with a variety of expert help. Users can order various academic writing assignments, editing, proofreading, and computations. Depending on the type of paper, the deadline, and the amount of pages, different prices apply.
The user-friendly interface makes placing an order simple. Customers must complete a form that has 4 steps:
general information
paper information
login or registration
extras and fees
paper details
US writers point out the company's many user-drawing advantages. It offers clients a variety of guarantees, to start. Consumers may anticipate:
personalized approach
complete discretion and privacy
secure payment processing
reimbursements if they aren't pleased with the order
round-the-clock customer service and a comprehensive FAQ area
rewards for loyalty
free samples of completed papers
Essayassistant.net
Are you seeking a top essay writing service to write your paper quickly? Don't pass up the opportunity to try Essayassistant.net, then. This business has already garnered customers' loyalty, as evidenced by its outstanding satisfaction ratings on SiteJabber and TrustPilot.
The company offers various levels of professional writing aid and is prepared to finish your request in three hours. For a one-page, high school-level essay that is completed within 14 days, charges start at $12.
Before placing an order, customers can review the sample papers to gauge the caliber of the job. Additionally, the service features a lovely blog with lots of helpful content. Users can thereby gain new knowledge as they wait for their orders to be prepared.
Essayswriting.help
One of the best paper writing services is this one. Why this business is so well-liked by students who frequently acquire expert writing assistance is made clear by the name.
Users can get term papers, dissertations, essays, or homework assistance. Due to the company's exclusive collaboration with qualified college essay writers, the quality of the services offered is very good. Essayswriting.help promises that all of its work is unique, that all changes are free, and that all deadlines will be met.
Do you still have any doubts about whether you need this service? Then, look at the glowing testimonials on SiteJabber and TrustPilot to learn why students choose this business.
Conclusion
To sum up, custom essay writing services are becoming more and more well-liked today. As a result, there are an increasing number of businesses that offer paper assistance. But it's still difficult to locate a dependable provider that would provide premium material at a reasonable cost. Do you want assurance that your essay will be 100 percent free of plagiarism and that your personal information will be kept private? So don't waste time looking for reputable businesses. Choose one of the aforementioned services as an alternative. These businesses look out for their customers and promise top-notch material written by skilled authors before deadlines.
8 Best Tips on How to Write Fast in 2022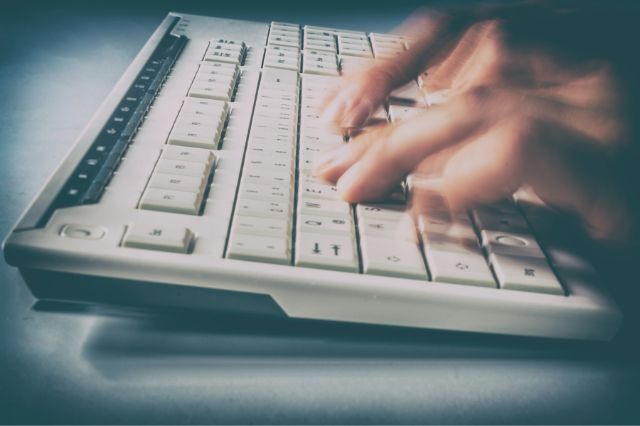 If your work involves how to type faster, or if you just want to improve this skill to reduce time, be more productive, or have more free time, then you have come to the right place.
Typing fast is not such a difficult skill, but it requires a lot of patience and mostly practice, so this time we offer you the best methods to learn how to type faster through various dynamic exercises. You will find it very useful if you are working in essay assistance and writing academic papers for students.
In addition, we will also share with you the best programs to learn how to type for free and even a few games to develop your finger dexterity.
So. Let's get started. Ready? Let's get typing!
1. Type faster under pressure
Many people claim to work better under pressure, but have you ever tried typing faster under pressure? And it's not about skipping meal times or bathroom breaks to type faster, as that can lead to some complications in the long run, but about challenging yourself.
However, you must look at this exercise as a way to challenge yourself. That is, you should set a goal of typing quickly without checking your social media or cell phone until you have typed a certain number of paragraphs or lines.
Without a doubt, this will be one of the best ways in which you can exercise your fingers and prepare them for a typing marathon and thus demonstrate your skills in a competition to write fast and beautifully.
2. Say goodbye to distractions
Another way to learn to type faster is to disconnect from the Internet and do the same with your cell phone or other screens in your environment, as it will distract you and you will not only lose the great ideas you had but also leave your goal: how to type faster and without looking at your keyboard.
Also, it's not just getting off the Internet, there are even pages that block ads on websites so you can focus on reading and nothing else, which will also help you learn to type faster because you will reduce the factors that interrupt your attention.
Even if it is necessary, find a quiet place where no one will interrupt you so you can let your creative process flow.
3. Write as ideas come to you
Another great tip to help you learn to type faster on your cell phone keyboard is to write down your ideas as they come up, without editing them as you go: if you write down an idea but stop to correct it, you risk leaving your thought unfinished or, worse, forgetting completely what you were thinking.
To apply this tip on how to write fast is that if you're composing an idea, don't get hung up on details like the name of a street or the color of an article of clothing. If you don't have that information yet, fill in the blanks with a sign or abbreviation that you can quickly identify.
Also, when applying these tips on how to write quickly, don't stop to think about whether your thought is consistent or whether your syntax is correct, as you will get stuck in one place in the text and may miss the whole idea of your writing.
Similarly, when typing quickly, don't worry too much about the eloquence of the text. Remember that it's a draft, and you'll have the opportunity to edit it later.
4. Autocorrector, that's not you. This is my writing
If you want to learn how to write fast on your cell phone, you need to turn off the red or blue lines that show that your idea is not written correctly, because you can concentrate on that warning again and put off the idea you had in your head until you forget it.
Also, autocorrect can play tricks on you when it comes to how to write faster because you may end up writing a word instead of the correct one; it has probably happened to you that when you send a quick WhatsApp message, your conversation partner replies that they didn't understand you, and then you realize that autocorrect played a dirty trick on you because you wanted to practice how to write fast.
5. Drafts
Hand in hand with the previous advice, so that ideas don't go to waste and you keep applying all these tips on how to write fast on the computer, you must remember that there are still details in your text that need to be corrected, and if you start editing your texts without finishing them, you will lose more time than you intended.
Also, these tips on how to write faster will be very helpful if you too are in doubt about how to start a personal or professional blog. Remember that a draft means you're just starting to work on an idea, and giving up perfectionism will be a good idea when it comes to how to type faster.
6. From the most general idea to the specific
Similarly, another way that you can use when it comes to learning how to type faster is to identify the general idea first when developing your text, and then develop the secondary ideas. It's like a map of your text that will save you more time than you can imagine.
Moreover, you can also use this advice to write faster, and it will work very well if you adapt it to the specifics of the blog. You will undoubtedly achieve a greater reach to your target audience.
If you want to apply this tip to write quickly and beautifully, you can of course sketch or organize the main points of your text either using the snowflake technique or the Ishikawa diagram, also known as the fishbone diagram.
7. Keyboard shortcuts
If you want to learn how to type faster in Word, keyboard shortcuts can help you save time because with just a few keys or commands you can do more things in a shorter amount of time.
And not just for typing quickly, you can also find shortcuts for the search engine, for accessing your desktop, for finding files on your computer, or for marking all emails as read.
8. Switch to writer mode
If you need to stay focused while doing research for your texts, you also need to know another way to learn how to write quickly on the computer: the main thing is inspiration, and if you are easily distracted, you can choose some browser extensions that will certainly be very useful.
One is Time Tracker, which shows how much time you spend on your sites. Or, if you want to reduce the time you spend on social media, Strick Workflow can help you work around the Pomodoro technique by blocking the sites you specify so that you can continue to develop your typing skills faster and keep your ideas from slipping away.
Conclusion
So, are you sure you can type fast? If not, take the typing speed test at the AgileFIngers website and keep practicing as much as you can, because without a doubt, being able to type fast becomes a skill that will greatly help you in writing essays, research papers, or even a book.