8 Best Tips on How to Write Fast in 2022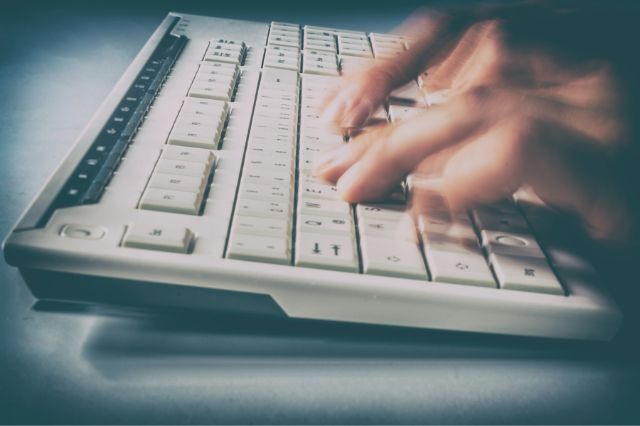 If your work involves how to type faster, or if you just want to improve this skill to reduce time, be more productive, or have more free time, then you have come to the right place.
Typing fast is not such a difficult skill, but it requires a lot of patience and mostly practice, so this time we offer you the best methods to learn how to type faster through various dynamic exercises. You will find it very useful if you are working in essay assistance and writing academic papers for students.
In addition, we will also share with you the best programs to learn how to type for free and even a few games to develop your finger dexterity.
So. Let's get started. Ready? Let's get typing!
1. Type faster under pressure
Many people claim to work better under pressure, but have you ever tried typing faster under pressure? And it's not about skipping meal times or bathroom breaks to type faster, as that can lead to some complications in the long run, but about challenging yourself.
However, you must look at this exercise as a way to challenge yourself. That is, you should set a goal of typing quickly without checking your social media or cell phone until you have typed a certain number of paragraphs or lines.
Without a doubt, this will be one of the best ways in which you can exercise your fingers and prepare them for a typing marathon and thus demonstrate your skills in a competition to write fast and beautifully.
2. Say goodbye to distractions
Another way to learn to type faster is to disconnect from the Internet and do the same with your cell phone or other screens in your environment, as it will distract you and you will not only lose the great ideas you had but also leave your goal: how to type faster and without looking at your keyboard.
Also, it's not just getting off the Internet, there are even pages that block ads on websites so you can focus on reading and nothing else, which will also help you learn to type faster because you will reduce the factors that interrupt your attention.
Even if it is necessary, find a quiet place where no one will interrupt you so you can let your creative process flow.
3. Write as ideas come to you
Another great tip to help you learn to type faster on your cell phone keyboard is to write down your ideas as they come up, without editing them as you go: if you write down an idea but stop to correct it, you risk leaving your thought unfinished or, worse, forgetting completely what you were thinking.
To apply this tip on how to write fast is that if you're composing an idea, don't get hung up on details like the name of a street or the color of an article of clothing. If you don't have that information yet, fill in the blanks with a sign or abbreviation that you can quickly identify.
Also, when applying these tips on how to write quickly, don't stop to think about whether your thought is consistent or whether your syntax is correct, as you will get stuck in one place in the text and may miss the whole idea of your writing.
Similarly, when typing quickly, don't worry too much about the eloquence of the text. Remember that it's a draft, and you'll have the opportunity to edit it later.
4. Autocorrector, that's not you. This is my writing
If you want to learn how to write fast on your cell phone, you need to turn off the red or blue lines that show that your idea is not written correctly, because you can concentrate on that warning again and put off the idea you had in your head until you forget it.
Also, autocorrect can play tricks on you when it comes to how to write faster because you may end up writing a word instead of the correct one; it has probably happened to you that when you send a quick WhatsApp message, your conversation partner replies that they didn't understand you, and then you realize that autocorrect played a dirty trick on you because you wanted to practice how to write fast.
5. Drafts
Hand in hand with the previous advice, so that ideas don't go to waste and you keep applying all these tips on how to write fast on the computer, you must remember that there are still details in your text that need to be corrected, and if you start editing your texts without finishing them, you will lose more time than you intended.
Also, these tips on how to write faster will be very helpful if you too are in doubt about how to start a personal or professional blog. Remember that a draft means you're just starting to work on an idea, and giving up perfectionism will be a good idea when it comes to how to type faster.
6. From the most general idea to the specific
Similarly, another way that you can use when it comes to learning how to type faster is to identify the general idea first when developing your text, and then develop the secondary ideas. It's like a map of your text that will save you more time than you can imagine.
Moreover, you can also use this advice to write faster, and it will work very well if you adapt it to the specifics of the blog. You will undoubtedly achieve a greater reach to your target audience.
If you want to apply this tip to write quickly and beautifully, you can of course sketch or organize the main points of your text either using the snowflake technique or the Ishikawa diagram, also known as the fishbone diagram.
7. Keyboard shortcuts
If you want to learn how to type faster in Word, keyboard shortcuts can help you save time because with just a few keys or commands you can do more things in a shorter amount of time.
And not just for typing quickly, you can also find shortcuts for the search engine, for accessing your desktop, for finding files on your computer, or for marking all emails as read.
8. Switch to writer mode
If you need to stay focused while doing research for your texts, you also need to know another way to learn how to write quickly on the computer: the main thing is inspiration, and if you are easily distracted, you can choose some browser extensions that will certainly be very useful.
One is Time Tracker, which shows how much time you spend on your sites. Or, if you want to reduce the time you spend on social media, Strick Workflow can help you work around the Pomodoro technique by blocking the sites you specify so that you can continue to develop your typing skills faster and keep your ideas from slipping away.
Conclusion
So, are you sure you can type fast? If not, take the typing speed test at the AgileFIngers website and keep practicing as much as you can, because without a doubt, being able to type fast becomes a skill that will greatly help you in writing essays, research papers, or even a book.

The Best Techniques for Maximizing Your Learning Potential Online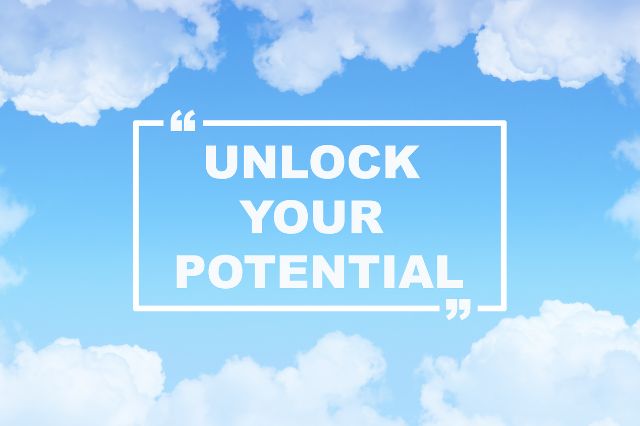 Are you looking to boost your knowledge and enhance your skills? With the rise of technology, there are now countless opportunities for online learning. Yet combing through them to find the ones that are actually worth it can be overwhelming.
Look no further – in this blog post, we've curated a list of the best tools and resources that will help you maximize your learning potential online. Whether you're interested in professional development or simply want to learn something new, the internet is waiting for you!
Getting Started
You can find online courses for just about anything these days. There are courses for creative writing, IT, and accounting – you can even learn anatomy and physiology online. And, once you enroll, what's the best way to make sure you get the most out of it? Here's how to get yourself off to the best start possible.
First, take some time to consider your learning goals. What do you want to achieve? Once you know what you are looking to learn about, you can start looking for courses for your subject of choice.
Next, look at the structure of the course and the delivery format. Some courses are self-paced, while others have scheduled deadlines and due dates. Make sure you choose a format that fits your learning style and schedule.
Create a dedicated space for your studies. Whether it's a corner of your bedroom or a dedicated desk in your home office, having a designated area for learning will help you stay focused and motivated. And don't forget to stock up on supplies like notebooks, pens, and highlighters!
Create an Effective Study Schedule
Assuming you have an internet connection and a computer, you have all you need to get started learning online. Time management is going to play a large role in how successful you are with your new venture. Here's how you can get this right:
1. Start by identifying your goals. What do you want to learn? What are your specific goals for taking courses or pursuing learning opportunities online? Having a clear understanding of your goals will help you create a schedule that supports them.
2. Consider your available time. How many hours per week can you realistically dedicate to learning? Make sure to factor in work, family, and other commitments when determining how much time you can devote to this new part of your life.
3. Choose a format that fits your needs. There are so many ways to learn online, so choose a course that best suits your learning style and goals. For example, if you want to learn at your own pace, an asynchronous course might be a good fit. If you prefer more structured learning, look for synchronous courses or programs.
4. Build in breaks and flexibility. Learning can be taxing on both your mind and body, so it's important to build in breaks throughout your day or week. Additionally, life inevitably happens, so try to build some flexibility into your schedule too.
Develop Good Time Management Skills
As we mentioned before, time management is going to be your best friend whilst you are studying. This means creating a schedule and sticking to it, as well as knowing when to take breaks and how to use your time effectively.
Some tools and resources that can help you with this include:
– A calendar: This can be either a physical calendar that you keep track of in a notebook, or an online calendar like Google Calendar. Having a calendar will help you keep track of deadlines and due dates, as well as general daily tasks.
– A timer: A timer can help you stay focused while working on tasks, by giving you a set amount of time to work on something before taking a break. Timers can also be helpful for breaking up large projects into smaller, more manageable pieces.
– A task list: Whether you use a physical notebook or an app like Todoist, having a list of tasks that need to be completed can help you stay organized and on track. Make sure to prioritize your tasks so that you know what needs to be done first.
– Focus booster apps: If you find yourself getting easily distracted while working on your computer, there are several apps that can help block out distractions and boost your focus. Some popular options include SelfControl, Cold Turkey, and Freedom.
Take Breaks and Make the Most of Your Time
In order to make the most of your time while learning online, it is important to take breaks and give your brain a chance to rest. Although it may seem counterintuitive, studies have shown that taking periodic breaks actually helps improve focus and concentration.
If you find yourself struggling to focus or feeling overwhelmed, take a break! Take yourself physically away from where you are working and breathe. Maybe do some stretches or go for a walk. Giving your mind some time to relax before you sit down again will help you refocus on the task at hand.
Most importantly, don't forget to enjoy the process! Learning can be fun and rewarding, so make sure to find time for activities that you enjoy outside of your coursework. This will help keep you motivated and prevent burnout.
Conclusion
With the right tools and resources, anyone can maximize their learning potential online. It's all about finding what works best for you and committing to regular habits of studying, researching, and practicing that will help you reach your goal. Whether you're looking for tutoring sessions or study apps, there are tons of options available to make learning easier.
Get started today by exploring some of the awesome resources we've mentioned in this article—you might be surprised at how quickly you surpass your goals!
Why is Learning the English Language Important in Today's World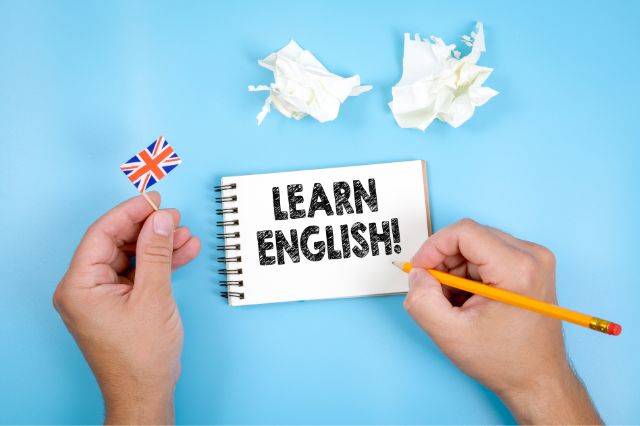 Language barriers get frustrating when you are unable to convey the message. While traveling through different countries, you encounter numerous languages you need to become more familiar with. Many people are learning new languages, thus raising the index of polyglots on the standard scale. But sadly, you can't understand every single language of all countries. In such situations, English is your lifesaver. 
Today, many populations teach English at primary and secondary levels to familiarize you with this language. English is the language of science, computers, aviation, and diplomacy. Even playing games like Online craps casinos, English is necessary to learn the terms and conditions. 
This article will help you to skim through some of the essential benefits of English.
Global Language
English is a global language. As the most spoken tongue, it is the first language of almost 53 countries and the most common second language in most countries worldwide. It is vital for International business and trade. 
As an entrepreneur, you should learn English to strike international deals effectively. Multinational companies also require you to be able to communicate in English. This language opens the doors of communication when two people from different countries meet.
Tourism and Travel
When you travel to other countries, you usually have to hire an interpreter for things to go smoothly. But it can be pretty expensive. How convenient would it be to know a language that will aid you in communicating with almost every nation? Learn English as it makes it easier for you to strike up conversations with people all around the globe.
Not knowing the language and being unable to communicate leave you on a cliffhanger in some situations while traveling abroad. But knowing English enhances your travel experience throughout the world. It helps to share with people of various cultures and allows you to learn about their cultures and traditions.
Education
English is crucial in education. Many countries have introduced English teaching courses to make children learn this global language with ease. You may have seen several kinds of research in all fields of science to be conducted and published in English; This is because English is the language of science.
Learning and understanding English also opens the door to many global opportunities for academic purposes. It is of vital importance in higher education and research fields. To continue your studies in other countries, you must learn English. 
It helps you continue your higher education in a more competitive world and aids in the advancements and unique collaborations among scholars globally.
Entertainment and Media
Have you ever wondered why most of your favorite movies, TV shows, books, and music are in English? Why is that? With the rise of awareness about this international language, the entertainment industry is trying to engage actors in English movies for worldwide popularity. 
Suppose your favorite film is in English, but you cannot understand it. It will be a shame to wait for subtitles to be published to watch the movie finally. But you can rule out such helplessness by learning English. If you want to dive into the entertainment and media industry, you must understand English. It gives you access and easy scrolling throughout the online community without feeling lost.
A Quick Review
Learning more languages is quite valuable, especially if you frequent some particular countries. But it will be nearly impossible to learn languages from more than ten countries simultaneously. Thus, work smart and understand the international English language that will help you travel through many countries without feeling lost. 
Cracking JEE Main: Expert Advice and Insider Tips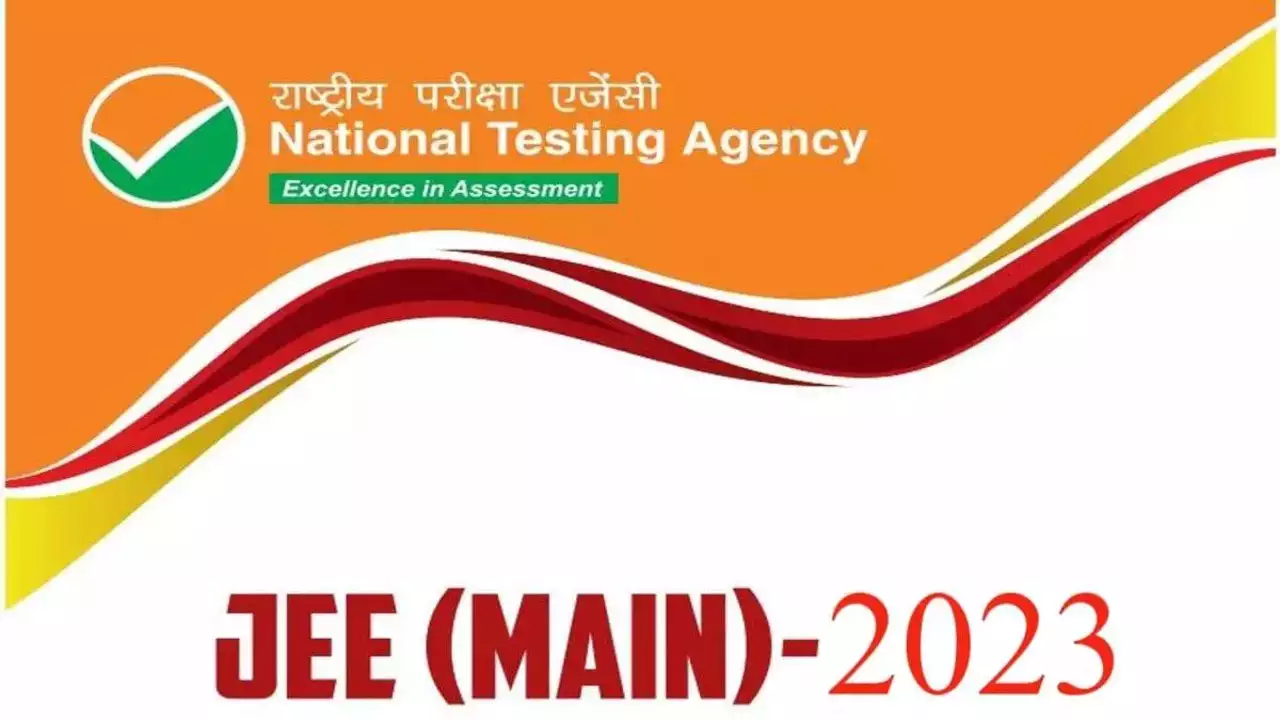 The Joint Entrance Examination (JEE) Main is an annual engineering entrance examination in India. It is conducted by the National Testing Agency (NTA). The examination is for admission to various engineering colleges across India. The main examination is divided into two parts: Paper 1 and Paper 2. Paper 1 is for admission to B.E./B.Tech. courses and Paper 2 is for admission to B.Arch. and B.Planning courses.
To crack JEE Main, students need to have a clear understanding of the exam pattern and the best books for JEE mains. They should also develop a strong study plan to be able to score well in the examination.
Here are some tips to develop an effective study plan for JEE Main preparation:
1. Firstly, students need to make a list of all the topics that are covered in the JEE Main syllabus. They should then divide these topics into three categories: Easy, Medium and Difficult.
2. Students should then start preparing for the Easy topics first. They should try to complete these topics as soon as possible. This will give them a confidence boost and will also help them in understanding the Medium and Difficult topics better.
3. Once the Easy topics are completed, students should move on to the Medium topics. They should try to complete these topics systematically.
4. Students should then start solving JEE Main previous year papers. This will help them in understanding the exam pattern and the type of questions that are asked in the examination.
5. Students should also take mock tests regularly. This will help them in identifying their weaker areas and will also help them in improving their time management skills.
6. Students should make sure that they revise all the topics regularly. This will help them in remembering the concepts better and will also help them in scoring well in the examination.
By following the above tips, students will be able to develop an effective study plan for JEE Main preparation.
Utilizing Resources and Tools to Enhance JEE Main Preparation
When it comes to preparing for the JEE Main, there are a number of resources and tools available to help you get the most out of your studies. Here, we will take a look at some of the most useful resources and tools that can help you make the most of your JEE Main preparation.
One of the most important resources for JEE Main preparation is the official JEE Main website. This website contains a wealth of information about the exam, including the syllabus, exam pattern, and important dates. It is also a good idea to familiarize yourself with the website of the institute you are planning to take the exam at, as each institute has its own unique process for administering the exam.
Another great resource for JEE Main preparation is the official JEE Main app, which is available for both Android and iOS devices. This app provides a wealth of resources, including a mock test, sample questions, and important news and updates. The app also allows you to track your progress and performance over time, which can be extremely helpful in identifying areas of improvement.
Mastering the Core Concepts and Formulas for JEE Main
JEE Main is considered to be one of the toughest entrance exams in India. It is the gateway to getting into the top engineering colleges in the country. The exam tests your knowledge of Physics, Chemistry and Mathematics. The exam is divided into two parts, Paper 1 and Paper 2. Paper 1 is for students seeking admission to engineering courses and Paper 2 is for students seeking admission to architecture and planning courses.
To crack JEE Main, you must have a strong understanding of the core concepts and formulas. In this blog, we will discuss some of the most important concepts and formulas that you need to know for JEE Main.
Maximizing Your Test-Taking Skills for JEE Main Success
It is no secret that the Joint Entrance Examination (JEE) is one of the most competitive exams in India. Every year, hundreds of thousands of students vie for a spot in the country's top engineering colleges. The competition is so stiff that even a small mistake can cost you a rank. So, how do you ensure JEE's Main success with Infinity Learn.
The first step is to understand the exam pattern and the syllabus. Once you have done that, you need to start preparing early and focus on building a strong foundation. Once you have a strong foundation, you can start working on your test-taking skills.
Here Are Some Tips to Help You Maximize Your Test-taking Skills for JEE Main Success:
1. Time management
One of the most important skills you need to master for JEE Main success is time management. The exam is divided into three sections – Physics, Chemistry, and Mathematics. You need to distribute your time wisely between the three sections.
If you find that you are struggling with a particular section, move on to the next one and come back to it later. Don't spend too much time on a single question.
2. Accuracy
Another important skill you need to master is accuracy. In the JEE Main exam, there is a negative marking for wrong answers. So, even if you are not sure about the answer to a question, attempt it. There is a better chance of you getting it right than if you had left it blank.
Conclusion
There will be questions in the JEE Main exam that you will not be able to answer with certainty. In such cases, you need to use your judgement and make an educated guess. Eliminate the options that you are sure are wrong and then take a guess. If you get it wrong, you will not lose marks as there is no negative marking for wrong answers.