5 Reasons Why Online Mode is Better than Offline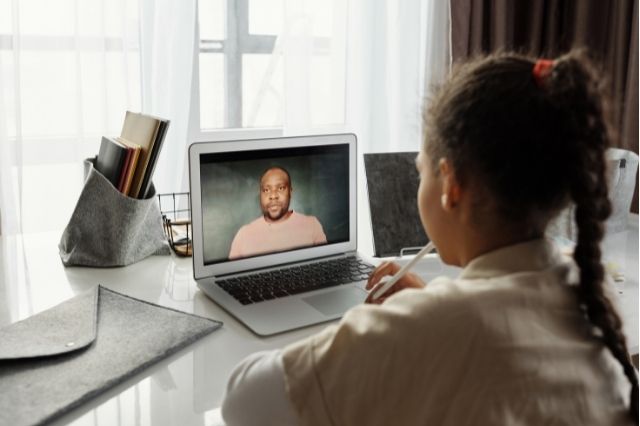 Online classes have become the new normal nowadays. World has shifted to online and now shifting online has become a need. But there are still few things that can hold us back. Are you also in this dilemma whether to go online or not??  If yes, then worry not because we are here to help you clear some air regarding the online classes.
In this article we have listed few of the reasons that make online classes better in every way:
1. Flexible Study Hours
Pandemic has changed the whole map of education and teaching mode. The things and apps that we didn't know about now became part of our study life/culture. One thing that online studying has given us is the flexibility of timings, classes, and access to reading materials.
When you are studying online, you can access recorded lectures, especially while preparing for the exams. The last-minute preparation can be done by these recorded lectures too. Well, that's not it, but you can also share your presentation without any obstacles because sometimes while sharing presentations in offline classes is hectic, you might get shy to present.
2. Budget Friendly
When you attend offline classes, you might face some financial issues because of traveling, rent, and food expenses. While in online mode, you have to pay for an internet connection and can study and work from the comfort of your home. You can also save for the future if you are studying online. The budget-friendly reason for online mode is the best for so many purposes.
You can also apply for various internships or invest somewhere so your finance can be used for future needs. Moreover, you can also have some funds stocked up for your future studies like graduation, post-graduation, or other courses with the money you saved during online mode.
3. Can Take Various Course Together
There are various courses like TAFE courses that will give exposure to your career. While attending online lectures, you can opt for more than one course and develop an excellent self-image. Various courses also include content writing, social media marketing, HR management, etc. These courses will help you get an excellent job with good infrastructure and the working environment because while you are applying for the job, the interviewers will be your overall character rather than only one part of your character that is intelligence. There are also new courses that the Education Board has developed to give overall guidance to everyone.
4. Explore While Attending
If you are attending online classes, then you can only focus on one aspect of education is theoretical education. However, in online mode, you can travel to different places and still attend your classes. There is a need for practical knowledge in some courses like architecture, so while attending online courses, you can listen to the lecture and explore the building structure as per the professor's instructions.
What's more, is that you can also access recorded lectures if you are visiting the places mentioned in your books. Traveling helps you in getting brash for the world, so online mode is the best way to explore and study at the same time.
5. Saves Time For Extracurricular Activities
While studying offline, you might have to travel from your place to your classes, and that might take a few minutes or hours of your day. You might end up being exhausted at the end of the classes. Still, in online mode, you can attend your lecture just by sitting at one place and doing extracurricular activities like sports, dance, music, or improving and developing your hobbies.
You can also apply for a part-time or full-time job because you can attend lectures from any place, even during working hours. Extracurricular activities are an essential part of self-development, so this way, you can be more competent.
Parting Thoughts
These are some of the reasons that make online mode better than offline mode. We hope it helps you to take your first leap toward being online. Are you still thinking differently about online classes? Well, we knew it because every hurdle comes with some advantages, even the hurdle of a pandemic.
Remote Work – How to Manage Your Time Properly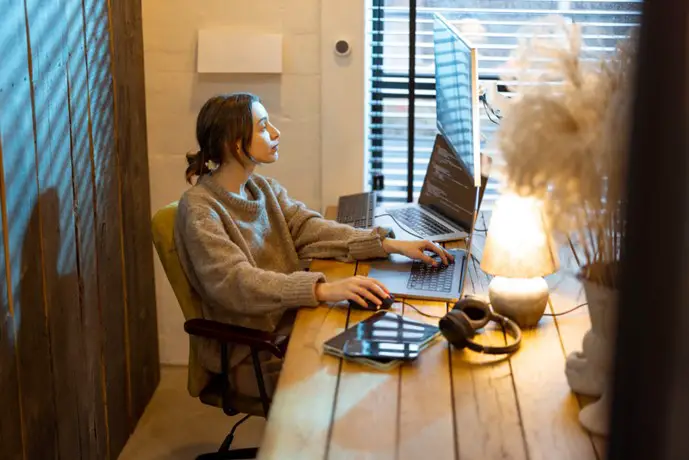 There are times when remote employees will find it harder to keep on top of their work and get it done on schedule. In fact, this can be a common occurrence for many people who are working from a distance, even if they don't mean to.
All in all, there are a variety of reasons why time management is important to prevent this. With that in mind, we wanted to help you get a better understanding of some of the ways that you could implement it into your own routine, to ensure that the work gets done even when it's being done remotely.
Why do you need better time management?
Before getting into some of the different tips, it's worth considering some of the reasons why time management can be so important – especially for remote workers. Here are just a few of the main advantages it can offer, in terms of business and even in everyday life:
Proper time management can lead to lower levels of stress
Most individuals will find that they are far more productive
It will often result in better focus, as well as reducing procrastination
Time management makes prioritisation easier
While these are just a few examples, this should help to give you a better understanding of why time management can often be so important to remote workers.
Looking for more info? You may just find that a site like tracktime24.com will be just what you're in need of. From articles with advice on the subject, to a variety of tools that could help you out with time management; there's simply so much on offer.
How do you improve time management when working remotely?
Fortunately for those who aren't quite sure how to manage their time properly, there are many ways to go about it. This goes for any employees, whether they're in-office or working from anywhere in the world. Here's a quick list of tips that could help almost any remote worker:
Create a to-do-list or schedule to keep yourself on track with the projects that need to be done (and when they need to be done by)
Remove distractions and overall, try to keep procrastination to a minimum
Make a time log and use that to see how long different tasks take you on average (and factor this into your schedule)
Know the difference between a good day's work and overworking yourself
Put measures in place to avoid burnout (taking regular breaks, for example, can be a good idea)
Try to avoid multitasking, or switching things up too much. Set aside time for each project that needs to get done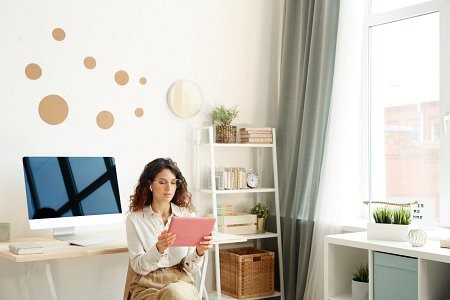 What kinds of tools are out there?
Typically speaking, you'll find that there are an array of different applications and tools that can assist you in a variety of different aspects of work and business management.
For example, you could make use of a tool like https://tracktime24.com/features/leave-management-system if you know that you could improve upon how you keep track of leave within your company. As a manager, there are generally a variety of things that you'll need to take care of, and this is just one example of a tool that could be of assistance.
5 Exceptional Advantages of Pursuing Online Courses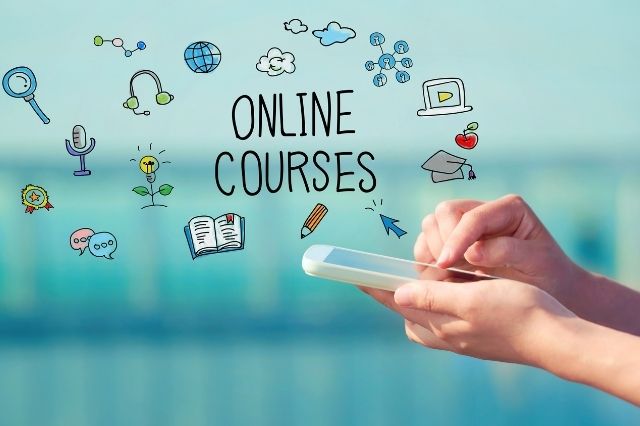 Online learning is the future as it enables us to interact with fellow educators all over the globe! Online courses are far better than on-campus courses because when students learn anything visually, it becomes easier to understand and remember it. In fact, online courses are regarded as a more effective way of learning by the present generation as it allows you to learn or teach from anywhere around the world- all you need is an internet connection. Here are five exceptional advantages of pursuing online courses:
1. Inexpensive
You may say that you bought a computer and you are paying for your internet connection- this is pretty much expensive! But this is a cheaper and a better option than on-campus courses. Say, for instance, you are driving to the campus daily, you are paying for the petrol or diesel, and then you may be paying for parking.
This does not happen in the case of online courses- you just have to pay for the program! Then there are textbooks, notes, school supplies like pens, pencils, highlighters! You do not have to buy physical copies of textbooks since online courses exclusively provide you with eBooks, personalized notes, and reference videos. Online courses also supply you with doubt clearing videos and tests, so apply for the TAFE courses to give your career a boost up.
2. Convenience
You can take the online course according to your convenience. Say, for example, you have a job from 9-5. Even then, if you want to pursue an online course, you are free to take that according to your availability! If you are attending an on-campus program, you have to be very sure about your classes, and most importantly, your attendance.
While you are pursuing online courses, you get flexible hours, which will save a lot of time. You will not have to worry about missing a class if you have a stable internet connection, as your course program is available 24X7 on your page, along with doubt clearing videos and footnotes.
3. Support and Attention
In an on-campus course, the instructor has to teach many students, so if you have some kind of doubt regarding the subject, you have to wait for your instructor to get free so that he can help you. Also, some students are not confident enough to ask questions in front of the whole class because they fear feeling foolish in front of everybody.
In these cases, online courses can provide you with absolute facilities such as individual attention. You can get your questions answered directly via emailing the instructor, as they are available 24X7. The chat support system is available for every other question if you have a stable internet connection.
4. Progress Report
If you have enrolled in an online-based course program, you do not have to worry about the scheduled examinations since you can take the online tests any time you want! If you are pursuing on-campus coaching, there may be certain times when you miss your class or lag behind your academics. In those times, taking those scheduled examinations are futile since you are not prepared for it.
When you feel that you have revised enough in online courses, you can take the test. If you are not satisfied with your marks, you could always opt for several online retests. Another great property of online assessment is that your answers are checked unbiasedly with fair scores. Hence, in this way, you can check your progress report.
5. Reach
Sometimes hard copies of books aren't available in the market, so people choose online courses over on-campus courses! Your course syllabus is uploaded on your page, and it is updated every minute. Online courses will also provide you with eBooks, videos on lectures, doubt clearing videos, and personalized notes.
Not only that, you get the opportunity to interact and discuss your course with learners and educators worldwide! Online courses provide the best guidance possible- trusted teachers and qualified professionals are there to give you the best tutoring. These educated professionals are ready to guide you whenever you need them; you just need to email your doubts or post them on your page.
Final Thoughts
So, these are some of the exceptional advantages of using online courses, which proves that they are far more flexible and exciting than on-campus coaching.
7 Items That Are Essential for Office Desk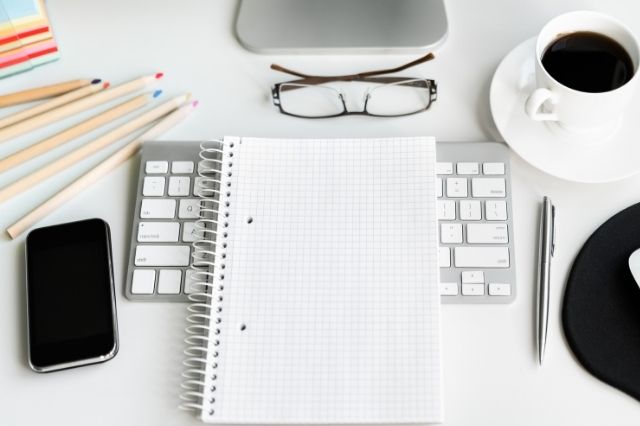 If you are struggling to identify the items you should buy for your office space, then don't worry, you are at the right place.
More than 38% of people still prefer to work from the office than home. So, it's important to buy everything you'll need in your day-to-day office work to ensure there are no interruptions.
To begin with, here are a few essentials for your office desk.
1. Cable organizer
If you are going to the office that means you are going to sit on your chair for most parts of the day. That's why there should be enough charging points near your desk for plugging in your phone, laptop, and your computer so you don't run out of charge just when there's an important mail to send (always happens, doesn't it).
Additional tip: when so many wires get tangled up on the desk, it gives rise to visual clutter which is bound to make you feel stressed and anxious during work. So, try to keep it organized by hooking them at the end of the table with binder clips and labeling each of them.
If that's difficult to maintain, get a cable organizer and forget about your wires making a tangled mess forever.
2. Notebooks and pens
At the office, you need to attend urgent meetings, take notes faster than light, and still keep track of your work.
To manage this, a notebook and pen at your desk will do wonders for you more than anything else will. Yes, you can also take the help of apps but nothing beats the physical act of taking notes.
Also, besides notebooks and pens, an office desk should also have other stationery like scissors, tapes, staplers, sticky notes, binder clips among everything else. Keep everything that you need at frequent times so that you don't have to keep running around the house looking for it.
3. Storage
All office desks should have a storage area. During times when there's an urgency of delivery work, these small and portable storage cabinets and shelves from https://www.officechoice.com.au/ will act as your blessing in disguise.
Why? They sit right in front of your eyesight, so you won't have to open the maze of several drawers just to spot a single file. Labeling these small storage boxes will also accelerate the workflow.
4. Printers
Printers are an important asset to your office desk space. It helps to convert any hard documents from your phone into a soft copy, so even if they get deleted on the phone, there's proof of the document with you.
There are many types of printers available that vary in cost, size, and shape. So, if your desk is small, don't rush into buying a big, heavy printer because that is only going to clutter the available space.
5. Hygiene products
If you are sitting at your desk all day, then your hygiene products should be at your desk, especially in today's time when maintaining hygiene is directly related to maintaining safety.
Even if you aren't meeting someone, you are touching the keyboards, common doors, touching files, and so on. So, always keep a sanitizer at your arm's length to alleviate germs and stay healthy. Also having a facewash and a tissue box would come of great help every time you sneeze.
6. A tiny décor
Apart from having all the essentials, make some space for your preference of decor. It can be anything starting from a tiny succulent to a photo frame. Aesthetics are as important as functionality for your workspace.
7. Some snacks
Sitting on your chair all day may make you hangry. Apart from the lunch breaks and snack time, it is also important to keep some healthy snacks handy.
Moreover, if you are trying to integrate a healthy diet, having some fruits or nutty bars on your desk will help you follow it.
It is also important to hydrate yourself so make sure you keep a sipper filled with water or any kind of detox drink throughout the day.
Over to you…
This list should be enough for you to step out for your stationery shopping. So, get your essentials, re-organize your workspace and emerge as the employee of the month!