5 Reasons Why Online Mode is Better than Offline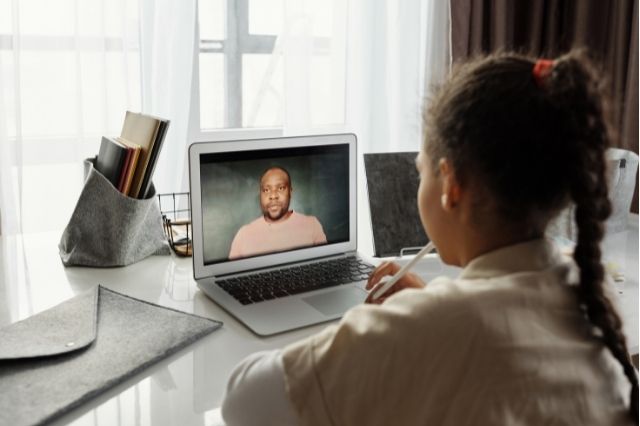 Online classes have become the new normal nowadays. World has shifted to online and now shifting online has become a need. But there are still few things that can hold us back. Are you also in this dilemma whether to go online or not??  If yes, then worry not because we are here to help you clear some air regarding the online classes.
In this article we have listed few of the reasons that make online classes better in every way:
1. Flexible Study Hours
Pandemic has changed the whole map of education and teaching mode. The things and apps that we didn't know about now became part of our study life/culture. One thing that online studying has given us is the flexibility of timings, classes, and access to reading materials.
When you are studying online, you can access recorded lectures, especially while preparing for the exams. The last-minute preparation can be done by these recorded lectures too. Well, that's not it, but you can also share your presentation without any obstacles because sometimes while sharing presentations in offline classes is hectic, you might get shy to present.
2. Budget Friendly
When you attend offline classes, you might face some financial issues because of traveling, rent, and food expenses. While in online mode, you have to pay for an internet connection and can study and work from the comfort of your home. You can also save for the future if you are studying online. The budget-friendly reason for online mode is the best for so many purposes.
You can also apply for various internships or invest somewhere so your finance can be used for future needs. Moreover, you can also have some funds stocked up for your future studies like graduation, post-graduation, or other courses with the money you saved during online mode.
3. Can Take Various Course Together
There are various courses like TAFE courses that will give exposure to your career. While attending online lectures, you can opt for more than one course and develop an excellent self-image. Various courses also include content writing, social media marketing, HR management, etc. These courses will help you get an excellent job with good infrastructure and the working environment because while you are applying for the job, the interviewers will be your overall character rather than only one part of your character that is intelligence. There are also new courses that the Education Board has developed to give overall guidance to everyone.
4. Explore While Attending
If you are attending online classes, then you can only focus on one aspect of education is theoretical education. However, in online mode, you can travel to different places and still attend your classes. There is a need for practical knowledge in some courses like architecture, so while attending online courses, you can listen to the lecture and explore the building structure as per the professor's instructions.
What's more, is that you can also access recorded lectures if you are visiting the places mentioned in your books. Traveling helps you in getting brash for the world, so online mode is the best way to explore and study at the same time.
5. Saves Time For Extracurricular Activities
While studying offline, you might have to travel from your place to your classes, and that might take a few minutes or hours of your day. You might end up being exhausted at the end of the classes. Still, in online mode, you can attend your lecture just by sitting at one place and doing extracurricular activities like sports, dance, music, or improving and developing your hobbies.
You can also apply for a part-time or full-time job because you can attend lectures from any place, even during working hours. Extracurricular activities are an essential part of self-development, so this way, you can be more competent.
Parting Thoughts
These are some of the reasons that make online mode better than offline mode. We hope it helps you to take your first leap toward being online. Are you still thinking differently about online classes? Well, we knew it because every hurdle comes with some advantages, even the hurdle of a pandemic.
Everything You Should Know about Certificate 3 in Individual Support (Disability)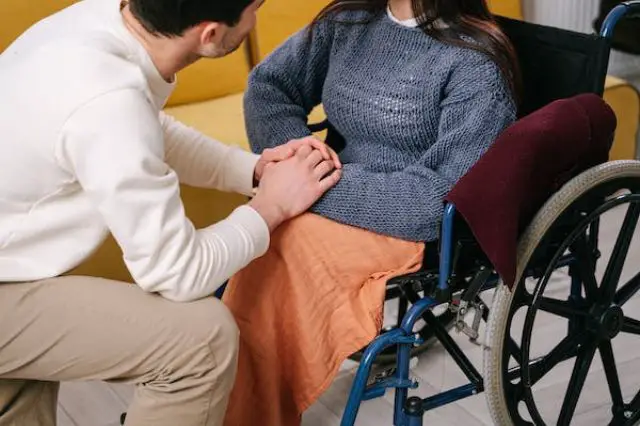 Care workers who support people with disabilities are best equipped with a Certificate III in Individual Support (Disability). This course is appropriate for those who provide respite care for families, work for a disability service provider, or interact with persons with disabilities in their homes. It's a terrific option if you want to support disabled persons in becoming more independent and participating in their community. With a Certificate III in Individual Support (Disability), you can assist clients in reaching their objectives.
Your capacity to work with persons with various disabilities will be enhanced by earning a Cert 3 Disability. Concentrating on each person's unique needs, you'll discover the most significant ways to assist their physical and mental health. In addition, you'll learn about safe work procedures, moral and legal issues, and the value of effective communication with other team members of your client's support system.
Working with those who have disabilities can be incredibly fulfilling. This can be an excellent choice for you if you appreciate helping others. Excellent communication skills are necessary, and individual support workers should be flexible in their approach to client interaction. Additionally, you'll need to have patience and understanding. Reliability is essential. There might be some physical labour involved, although this is only sometimes the case depending on your client's needs.
Why take Certificate III in Individual Support (Disability) course?
In a maximum of 12 months, this course will advance you from a beginner to a skilled Support Worker. You'll receive a thorough education in the principles of disability care and graduate prepared for employment.
During your studies, a structured work placement gives you hands-on experience in a real-world setting so you can put what you've learned into practice and get exposure to the business.
What does the Cert III disability course include?
You will gain knowledge of how to:
Know your body's healthy systems
Essential capabilities for adhering to infection control
Assist in the empowerment of those who are disabled
Adhere to prevailing person-centred behaviour supports
Offer individualised assistance
Communicate and engage in community or health services
Work in a moral and legal manner
Use safe work procedures when providing direct client care.
Encourage civic engagement and social inclusion
Develop continuing skills while utilising a strengths-based strategy.
Engage various populations
Encourage self-reliance and health
Helping customers address their requirements for support
For the following careers, a Certificate III in Individual Support (Disability) is an excellent qualification:
1. Disability Support Professional
A client with a handicap is supported in their daily activities by a disability support worker. For example, they might help them out around the house with chores like cleaning, cooking, or personal care or hang out with them while doing things they like to do. Disability Support Workers frequently accompany clients to social gatherings, athletic events, or routine activities like grocery shopping. Additionally, they might go with them to checkups or therapy sessions.
2. Worker in Residential Care
A residential care worker assists residents in residential facilities like group homes, elderly care facilities, or rehabilitation facilities. For example, they could help with independent living responsibilities like cooking and cleaning or work on personal care tasks like dressing, bathing, and feeding. To ensure that clients receive the best care possible for their requirements, residential care workers communicate with other medical specialists and family members.
3. Diversional Therapist
A diversional therapist plans social and recreational events for those with specific requirements. They frequently lead small groups on outings and can plan both solo and group activities. Diverse therapeutic environments include hospitals, aged care facilities, and services for people with disabilities. Programs may be created to address social barriers, emotional needs, or physical problems.
Scope of higher education through Cert III Disability
An excellent place to begin a career in disability services is with a Certificate III in Individual Support (Disability). With a Certificate IV in Disability, which offers more insight into helping people with disabilities to be independent and live whole lives, you might advance your profession. Consider taking Certificate IV in Allied Health Assistance, which will give you the knowledge and abilities to assist other medical professionals in delivering treatments to those in need.
You could also pursue this field of study at the university level. A degree like the Bachelor of Disability and Developmental Education will give you more specialised knowledge and open up more job opportunities.
Conclusion
Find the best provider for your needs if you're considering enrolling in a Certificate III in Individual Support (Disability). Begin by asking for information from various course providers, making sure to gather specifics on the price, length, prerequisites, and topics covered in the course. The fact that course providers frequently deliver their courses differently makes it crucial to compare this information. Online or on-campus delivery of Certificate III in Individual Support (Disability) is an option.
Is Gmail an Effective Alternative Option for Work Emails?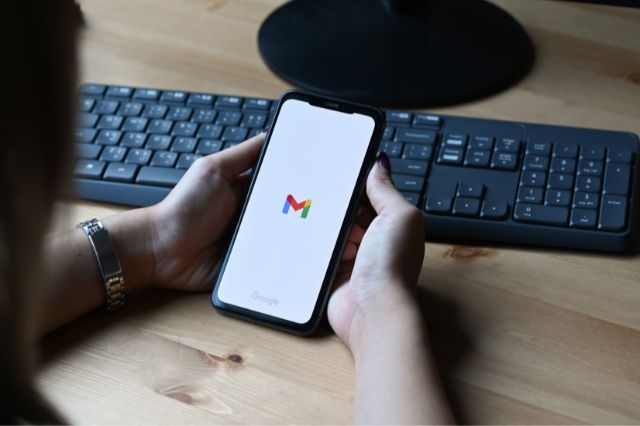 For many years, the gold standard of work emails has been Microsoft Outlook. But, with the increasing popularity of Gmail, is it becoming a viable alternative option for business emails? In this blog post, we'll look at how Gmail compares to Outlook and if it is an effective tool to be used in a professional setting.
Cost
Perhaps the biggest advantage of using Gmail as a Microsoft Teams alternative is its cost – or lack thereof. Gmail is free, eliminating any software licensing fees that come with using Outlook. This can be extremely helpful for small businesses which may not have the resources for expensive email programs.
You can also sign up for different platforms using Gmail, and there are other add-ons that are useful that come with your Gmail account, like:
Google Docs
Google Sheets
Google Drive
Google Chat 
Google Finance 
Google Meet
You can use all these resources for free too. Whereas with Microsoft, you have to pay for a subscription to use Excel or OneDrive.
Accessibility 
With Outlook, you need to download it onto your computer and keep the program up-to-date to have the best experience possible. With Gmail, you can access your inbox from any computer as long as you remember your login information – all you need to do is log into your account online. This makes it easy to use the platform from any device and from multiple locations. You also don't have to worry about taking time out to update the software on each device.
Additionally, Gmail is ideal for companies with remote teams because they can set up their personal email addresses themselves. Team members can communicate with each other effectively using their own Gmail accounts. 
Cloud Back-Up 
Another great feature of Gmail is its cloud backup capabilities. The cloud backup allows all emails sent through that email address to be stored on Google's servers instead of residing directly on the user's computer or mobile device. Thus making messages easier to access anywhere there's an internet connection available and much easier to share with multiple people.
Furthermore, cloud technology allows users much more storage space than traditional forms of file saving. It also offers better document version control since changes are tracked between different backups. Users will then know exactly who made changes when working collaboratively in shared folders or documents.
User Experience
Google has designed Gmail to provide users with an intuitive user experience so they can quickly learn how to make full use of its features without needing help from IT support. Gmail allows you to sort your emails into categories, so they're easier to find. 
What's more, there is a search feature so you can retrieve emails using keywords no matter how old they are. The bulk actions on the platform are also easy to use. If you're using the app on your phone, simply long press on a message to either delete or archive it. 
If you're using Gmail on a laptop or desktop, you can simply click on the box next to the message to perform an action.
Customization
If you have clients, partners, or team members that communicate with you regularly, then it's best to create folders. You can then move your messages into these customizable folders to keep your inbox organized. You can edit the names of the folders or delete an entire folder if you no longer need it. 
Protection Against Malware and Spam
One major concern when sending sensitive information through emails is security threats like malware and phishing scams. Malware or phishing could compromise private data or lead to identity theft.  
Fortunately for Gmail users, Google uses frequently updated filters that screen incoming emails for suspicious content. This security feature helps protect you against most malicious links and messages before they ever reach your inboxes. 
Additionally, most spam messages will get filtered out, making sure only important information gets noticed by recipients. Microsoft also has security features but lacks accessibility, and you have to subscribe to a package to use it.
Improved Productivity Features 
Using apps like Tasks or Google Docs & Spreadsheets in combination with Calendar & Reminders (all integrated into every Gmail inbox) gives users access to a powerful productivity suite. 
These additions are capable of boosting user workflow and efficiency that Outlook may not match. As deadlines become tighter than ever, these apps allow people to keep track of multiple complex tasks while simultaneously keeping collaborators updated. You can preemptively avoid potential miscommunications that could delay projects.
Final Thoughts 
Gmail certainly has its advantages over some other popular work email providers such as Outlook. These advantages include its cost-friendliness, convenience since it's accessible anywhere, and having no software download requirement (only login credentials). 
Plus, it has extra features like added protection against malware, scams, and spam and improved productivity tools for streamlining digital workspace processes. This makes Gmail a compelling alternative choice for everyday emails, whether you're an entrepreneur or you have a hybrid working model.
So if you're wondering if Gmail is a suitable alternative to other types of email services, then use the information in this article to help you make an informed decision.
6 Office Management Tools You Should Be Using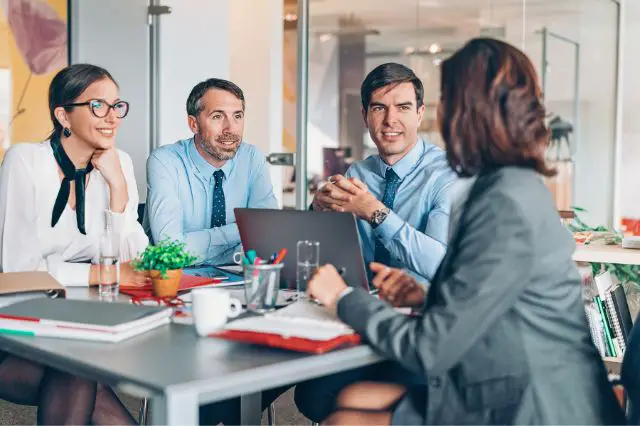 A business must do its best to manage the office and help others succeed. To overcome struggles and focus on your business, ensure you utilize the best office management tools available.
A virtual office setup
As you run a business, you'll want an easy way to connect online when you must. See how you should create a virtual office to give you and remote workers easy access to information. While it takes time to set up, it will make it better for everyone involved.
You and others can work from home and manage your business with it, allowing you to look over everything and check for problems.
Communication channels
An office needs an effective way to communicate with others. Whether you interact with customers, reach out to employees, or contact others, you'll want to see which communication channels work for your business.
Since you have multiple avenues to consider, such as email, text messaging, and direct messages, you should spend time reviewing them. Doing so will help you see which channels work the best, so you'll avoid miscommunication and problems.
To-do lists
You'll want to keep track of various tasks while allowing your employees to mark when they finish assignments. If you plan to make it efficient and easy, you should try to-do lists and use them to see when your employees finish tasks.
You can also offer personal to-do lists for yourself and your employees, so they'll track their tasks. Allowing them to save those lists online will make it easier to access and use them as needed.
SEO management
Search engine optimization (SEO) helps you get more traffic, so you should look into SEO management. Such tools will allow you to adjust your SEO and identify the best approaches to improve your ranking.
You can take SEO management a step further by utilizing SEO agencies to help you with the process. Doing so will help you look over your SEO in the office, so you'll know what to plan next concerning your marketing efforts.
Calendars and scheduling
You must keep the office organized to help your business succeed. You'll manage that as you find ways to keep track of scheduling through calendars and similar tools. Ensure you look into various calendars to see which offers the needed features.
While it takes some research to figure out which calendars and scheduling programs work best for your business, the right one will improve efficiency and organization throughout the office.
Training programs
You should spend time developing training programs to assist new employees. These programs allow you to go over the basics of your business, let employees learn how to use different tools, and maximize their time to perform well.
You can always add more programs and adjust them based on any feedback you receive. Doing so will inform new employees and allow others to learn new skills and improve through their efforts.
Wrap up
Office management matters if you plan to focus on improvement and efficiency. Ensure you review the management tools, see which ones apply to your business, and utilize them to make money.