Tips for Hiring the Right Employee for Your Business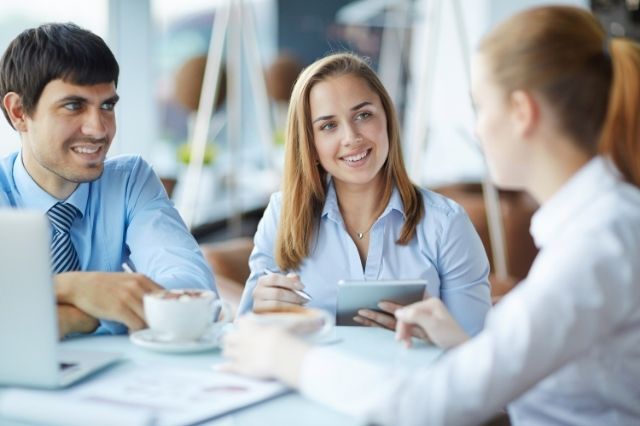 Building a successful business venture is largely dependent on the experience and the quality of the person pulling the strings behind the scenes. Investing the time into finding the right people for job positions in your company greatly improves your chances of hiring the best performers in their field.
Getting the right man for the job would go a long way in enhancing your workplace culture, and it would pay its dividend a thousand times over. Achieving challenging goals, planning business strategies, and innovation just became a collective effort that can be brainstormed and puzzled out together.
Here are some tips that will guide you in finding the right employee for your business.
Have a Detailed Job Description in Mind.
Do your research. Going on to conduct a job interview without having a very clear inkling of what the job position would entail leaves room for ambiguity when it comes to job responsibilities. Conduct job analysis, collect information about the job's duties and responsibilities and hire only people with the necessary skills and experience to perform in that work environment.
Step away from Your Desk.
People generally behave differently when put under different social situations. Your candidate would likely be well drilled for standard commonplace interview questions. Challenge them by putting them in situations where they are more likely to show their true selves. You could interview outside of your work environment, maybe bring along another employee that you trust, and that would also have to interact with them if they get a job.
Ask the Right Questions
Standard interview questions are, to say the least, boring and uncreative. Some fundamental questions are required to help you separate the average job candidates from the most desirable ones.
These questions, of course, are not etched in stone. Determine the type of questions that will give you a magnifying view of the persona of this person.
Ask questions that would require the self-awareness of your candidate, this way; your interview becomes less formulaic and more insightful. Visit this site right here to get an idea of the type of questions that would get the best out of your candidate.
Look Out for Commitment
Ideally, you don't want to hire an employee who switches jobs frequently without good reason. A candidate committed to growing their career with your company would be fabulous recruitment. Perhaps you are interviewing for an entry-level position, and previous jobs and experiences don't come into play. You should still ask questions to see how far this individual may be willing to commit to your business.
Training and retraining employees every year isn't cost-effective for any business, and ultimately your work environment would suffer from a lack of culture and consistency.
Outsource Recruitment If Need Be.
If you have no prior experience with recruitment staff and you don't have an HR department in your organization, that's fine. An HR department is not a staple you find in many small businesses; their budgets may just not be accommodating.
You can outsource the job to a recruitment firm that specializes in helping businesses recruit the right employers for a job role. This would help you avoid a turnover of employees who are not fit for the job.
How to Run a Better Business in 2022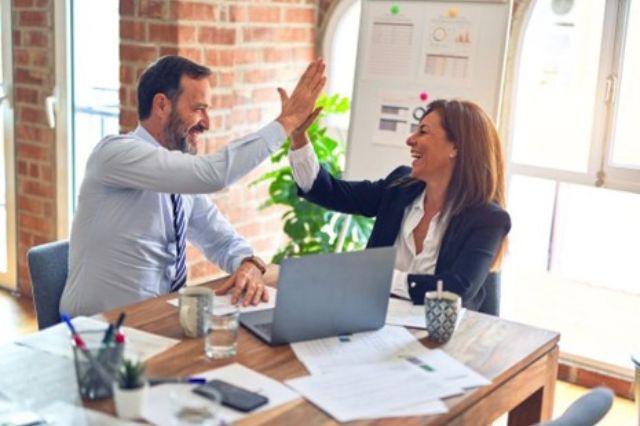 If you're trying to streamline your business success, you likely need a good set of skills in your business toolkit to continue thriving as you desire. Thankfully, there are many ways to improve your business, and we've got the inside scoop on these tips and tricks for 2022! It doesn't matter if you're starting from scratch or trying to improve last year's outcomes, as these suggestions are applicable wherever you are with improving your business. Let's get started.
Get a Good Team
Take some time to round up the right team members for the job. You'll want people who have the skills and talents you need to succeed in your line of work. Likewise, you'll also need to run background checks on all potential candidates so you can ensure you're hiring those you can trust.
Creating a team you truly feel you can count on takes time. Don't rush this critical part of the hiring process. In the end, you'll have a supportive staff ready to work! Plus, when it comes time to consider employee retention strategies, you're already on track for success.
Set Clear Goals
Getting your business thriving is all about setting clear goals. Set intentions with your staff every quarter so that everyone will stay on the same page regarding what will need to be accomplished on a daily bases. Don't let anything stand in the way of your productivity. Consider popular goal-setting frameworks like OKR goals and SMART goals to get started managing your business.
There are many different goal templates and formats to consider. See what works for you and your staff. Remember to consider both short-term and long-term goals and create goals that fill the big picture and the details. All these steps will give you the foundation you need to get you where you want to go with running a better business this year.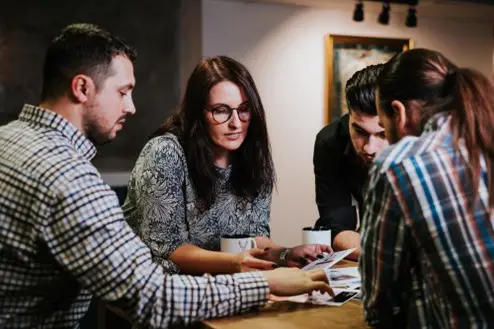 Encourage Team Activities
Building a strong workplace culture is critical to the well-being of your staff as well as the functioning of your business. You want to ensure that your workplace is positive and that everyone feels comfortable and included. Hold friendly competitions like employee of the month, raffles, and group goals.
Assign different groups to work on tasks with rewards such as free lunch or taking everyone out for karaoke. You might also encourage bonding activities or icebreakers by playing charades or Scattergories during the end of work meetings or at work parties. Any way you can include some time to get to know one another as team members will be beneficial for your company's flow and culture.
Continue Your Learning
You can go the extra mile by continuing your learning as a business leader through online education courses, workshops, seminars, and more. Always be on the lookout for changing work styles and technology updates you should be aware of.
Embrace these positive changes to continue running your business optimally. You might even consider returning to school to get additional accreditations and apply these new insights to your business. Getting ahead of new strategies will help ensure that your business stays relevant and can thrive for longer. As new business strategies and technologies develop, you can stay ahead of the competition by learning about these innovations earlier on.
The Bottom Line
Running your business better in 2022 is about picking up the pace and remembering that great things are built by teams. Consider these suggestions, and don't settle for less than you desire for your business. All your goals are possible with the right attitude, patience, and skill sets. Make this year your year for business.
What Soft Skills Do Budding Entrepreneurs Need to Make It?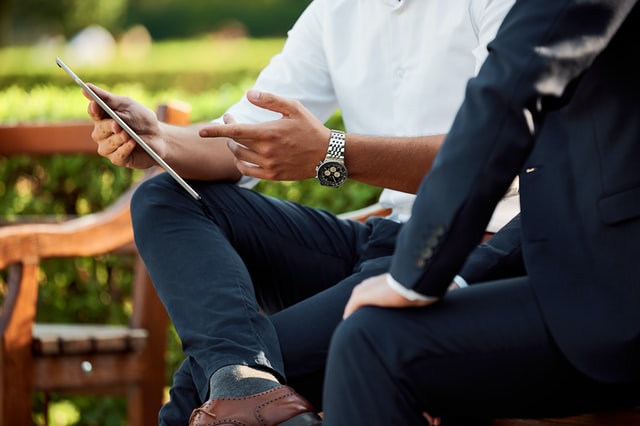 Being gifted at the technical or specialist aspects of your job will only take you so far these days. As reported in Monster's The Future of Work 2021: Global Hiring Outlook, the qualities employers are most seeking are the so-called 'soft skills'. These include the ability to collaborate, think critically, persevere, manage their time, and communicate. Dependability—being someone the company can count on—also ranks highly on the list. If you are a budding entrepreneur, how can you display these skills and be the leader your team needs to achieve ambitious goals?
Building Communication Skills
If you want to shine in the business sphere, you will need to actively assess and (if necessary) improve your communication skills. Good communication not only involves using the right verbal and body language, but also practicing active listening techniques. These skills can be honed by undertaking a communication and body language course, many of which are offered online. These courses teach students the correct posture and gestures to adopt when you are discussing a matter with others. For instance, your hands should be in an open position, your arms should remain at your sides, and your body should be turned towards the person. Saying phrases like "I see," or "Yes, I understand," indicates empathy and a genuine interest in the person speaking. Good communication also extends to receiving and giving feedback. Professionally-led feedback courses will help you receive objective feedback from staff, so you know which areas you need to work on.
Harnessing the Talents of Your Team
As stated by Tommy Mello A1 Garage owner, top leaders expect – they don't inspect. Although your business may be new, if you have hired staff, don't fall into the mistake of micromanaging them. Hire good talent and let them shine; don't ask them if they've answered every email or taken care of every order if you know they are diligent and customer-focused. To support your team, ensure they have detailed instructions (written and if possible on video) on how to carry out their role. Make yourself available via phone or in person when they need a query answered and send them friendly Looms (video messages) to explain any areas of confusion (instead of always contacting them in written form). Schedule regular meetings, so you can discuss the progress of projects, as well as any obstacles or setbacks. Have progress checks in place, relying on project management software, so you can easily check the respective stages of different projects.
Being Flexible
Projects may run into stumbling blocks that necessitate a good 'Plan B'. As a leader, you should be able to adapt to new or changing demands, so you can find another way of reaching or even slightly shifting your goal. Being flexible involves much more than being a strategic thinker, however. It also involves offering your employees the chance to embrace a flextime working schedule or one that enables them to have a good work-life balance. So long as the progress of projects is steady, there is no need to make rigid demands on employees. Research has shown that millennials and younger generations prioritize flexibility when it comes to finding a company to hitch their wagon onto.
If you want to be a great leader, start working on your soft skills from the word go. Although there is a myriad of skills to hone, three of the most important are communication, delegation, and flexibility. You should also set a good example through your diligence and passion for providing quality work to your clients.
How to Ensure Your Office is Drug-Free?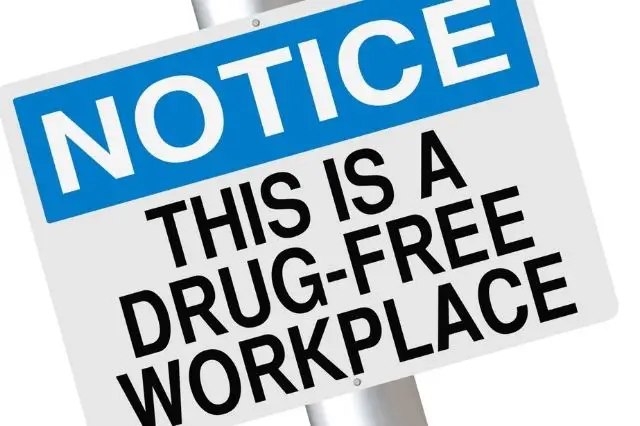 A workplace with substance abuse issues is more than just an unsafe environment. It is also unhealthy and inefficient. Every year, drug and alcohol use in the workplace costs businesses billions of dollars in accidents, injuries, illness, and increased absences.
Furthermore, drug and alcohol use in the workplace can reduce productivity and employee morale. 22.5% of workers admit to using illicit drugs or alcohol during work hours. One in ten employees says a coworker's use of alcohol has impacted them.
Creating a drug-free workplace can mitigate and prevent illicit substance abuse on the job, which has numerous advantages for both your employees and your organization. If you're not sure where to begin, the following tips may point you in the right direction.
1. Draft a Written Policy
Your first step forward towards a drug-free workplace is to create a policy outlining unacceptable behaviors and the disciplinary proceedings that will be taken against employees who violate the rules.
Employees at all levels should be ready for the drug-free workplace policy's execution. Everyone in the organization requires information about the issues surrounding substance abuse.
Workplace guidelines should highlight drug and alcohol laws and regulations, but they must also include the repercussions for violating these laws and other office drug and alcohol policies. Consider including information about local substance abuse resources in the employee manual.
2. Educate Employees
A policy can only take you so far. Some workers will blindly follow company policy, but it is always better to educate your employees on why such rules exist. This will empower your employees to make the correct decision and follow the company's drug-abuse regulations.
Everyone in the company needs to be informed about the issues involving substance abuse. Training should not only warn workers about the perils of using drugs and alcohol at work.
They should also promote healthy lifestyles and coping strategies that do not involve using or abusing substances. This ensures that they understand the big picture and feel inspired to make wise decisions.
3. Employee Assistance programs
Employee assistance programmes (EAPs) are intended to assist employees with personal issues that may interfere with their job performance.
Although some EAPs focus on alcohol and other drug problems, the majority of them address many different problems and can provide a range of services. It provides employees with psychoeducation, counseling, and other wellness resources.
Enrolling in an employee assistance programme allows employees to prevent and address substance abuse issues.
According to research, preventing substance use in the workplace is more cost-effective, and demonstrating to employees that an organization prioritizes their physical and mental health increases overall workplace wellness.
4. Regular Drug Testing
One method of protecting your workplace from the adverse effects of substance abuse is drug testing. This can deter employees from taking risks while also identifying which employees require assistance.
Drug testing may assist your organization in meeting federal regulations or insurance carrier requirements. Check out Oz drug testing for supplies of drug testing kits which deliver fast results.
It has the potential to improve workplace safety while also lowering costs associated with the misuse of alcohol and other drugs on the job. A drug-testing programme can also deter employees from arriving at work when they are unfit to perform their duties.
Inform your employees about this policy, and when it comes to drug testing, treat everyone fairly and equally.
5. Build a Culture of Support
Successful organizations make it a point to foster supportive cultures. If you suspect a worker has a drug or alcohol problem, accusing them will only make them defensive. Instead, ask them about their work performance and how they interact with coworkers.
If you know any employees who have struggled with substance abuse in the past, try to rally them to form a supportive community within your organization. Employees are much less likely to feel isolated and desperate when they can connect during difficult times.
Also, don't be afraid to solicit feedback from your workforce. Above all, treat all employees fairly and equally and adhere to your established policies.
Over to you…
It may take some effort, but a drug-free workplace is well worth the time and effort. Your company will benefit from better overall morale and productivity, fewer unexpected expenses, and reduced employee turnover. Employees will feel happier and healthier, which will help everyone in the long run.