5 Places You Can Visit with Your Dog in Australia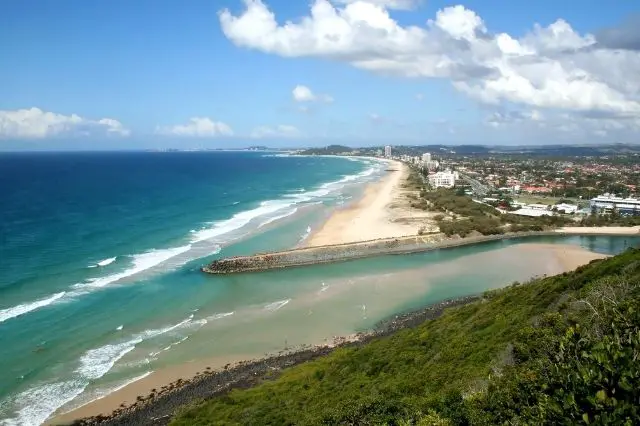 Things are finally getting back to normal after what seems like a whole lifetime of locking down at home. But, for Aussies all around the country, getting used to the 'old way' is not as easy as it sounds.
During the long stretch of isolation, many people have found their soulmate, therapist, and a warm company in their furry little friend with four legs. And, no one likes traveling without their favorite company.
According to a study, almost 47% of Aussies take their dogs on holiday more than once a year. And, even before the current restrictions, searches for dog-friendly places were increasing exponentially.
Luckily, if you are a cynophile living in Australia, there are several choices for you to plan a trip with your doggies. To save you some time from hopping around the internet, we have made a list for you. Whether you're planning a weekend getaway or a Big Lap around Australia, this is the only list you'll ever need.
1. South Coast, New South Wales
South Coast is one of the best tourist destinations in Australia, with visitors coming from worldwide. Luckily, there are plenty of dog-friendly places near this beautiful beach: lodging, dog-friendly parks, cottages, and various other options.
Here, you will find a place like Shoalhaven. It is famous for offering all dog owners a diverse range of off-leash areas. Dogs are also permitted to roam the beach sand freely.
The Far South Coast is especially attractive for people traveling with their pups. The Bega Valley Shire Council has designated 11 beaches as 24-hour off-leash areas. All of the remaining council-managed beaches allow dogs on leashes.
2. Gold Coast, Queensland
There are many dog-friendly cafes, bars, walks, and off-leash beaches in the iconic southeast corner of Queensland for you and your dog to enjoy.
There are designated spaces where you can take your dog for a nice run or walk. Spit and Palm Beach both have 3-kilometer areas where you can let your dog run free.
It's the perfect way to lose the calories you ate at pet-friendly cafes like Dune cafe or Raw Espresso, which sells dog ice cream for your pooch. You should also visit the Gold Coast Regional Botanic Gardens. There is a large off-leash area on the western side of the park for your dog to enjoy some scenic beauty.
3. Great Ocean Road, Victoria
The Great Ocean Road is 243 kilometers of fun and sun. This is the best place if you are planning a road trip with your furry friend. Along with being one of the world's most scenic coastal drives, there are many pet-friendly cottages and bed and breakfasts throughout the area.
You can take your dog on a promenade into Peterborough township. There are also off-leash spaces at Port Campbell Recreation Reserve and Lakes and Craters holiday park.
You must also pay a visit to Ballarat Botanical Garden, located next to Lake Wendouree. Dogs are welcomed here to enjoy the pleasant and fresh environment and the garden's serene bushes.
4. Port Stephens, New South Wales
Port Stephens is perfect for a weekend getaway from Sydney or even a longer stay. This stunning harbor has something for everyone – whale watchers, swimmers, and especially dog owners.
There are designated dog parks and reserves where you can walk your pooch while admiring the beauty of Soldier's Point or Nelson Bay. In our opinion, out of all the beautiful beaches here, Bagnalls Beach is the one you will love the most.
The crystal-clear waters are always calm and great for small puppies. And, best of all, this place is completely off-leash, 24 hours.
5. Tasmania
Although it might be difficult to take your dog all the way to Tasmania, it is totally worth it. You and your pet can get some fresh air and get to meet new people.
This place has an active and enthusiastic dog-walking community. Needless to say, Tasmania has dog-friendly parks and beaches all over the island. You should visit the Port Arthur Historic Site.
It is one of few world heritage sites that allows you to go with your dog. But obviously, you need to keep your dog on a leash. You should grab a dog harness Australia to keep your fur baby safe and not violate any laws.
Over to you…
The best way to explore all the wonderful sites in Australia is with your furry little companion. While limited lodging options, transport restrictions, and dogs being banned from many places may discourage you, if you follow our recommendations, you will surely make a lifetime's worth of memories with your best friend.
The 5 Absolute Best Chicago Attractions in 2023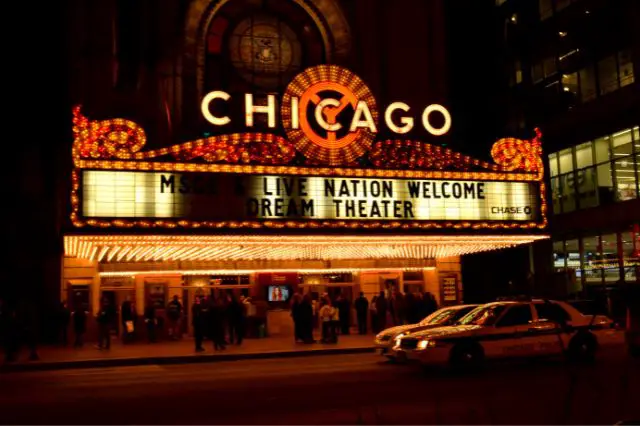 Chicago remains one of the most exciting cities for tourists to visit in the US, even in 2023. If you're planning a family trip to Chicago soon, you'll need to fill your itinerary with plenty of fun, enlightening, and memorable experiences that the whole family can enjoy. Thankfully, Chicago has you covered, and here are the five absolute best attractions for you to enjoy in Chicago in 2023:
1. Enjoying a Day Cheering for the Chicago White Sox
Chicago is known for its love of baseball. With a team that holds as vibrant and complex a history as the White Sox does, who can blame them? If you're planning on taking a trip to Chicago anytime soon, you need to make sure you take advantage of the historic team's existence and enjoy a fantastic day cheering on the White Sox at Chicago's very own Guaranteed Rate Field Stadium. The fact that you can score White Sox tickets at affordable prices in 2023 makes the appeal of seeing a pro baseball game that much greater. If you've got a baseball nut in your family, or simply want to enjoy the experience of seeing a live pro baseball game, Chicago is the place to do it. So, let's get to it and play ball!
2. Learning About Culture at the Art Institute of Chicago
After you've enjoyed a great day of baseball, you should take in another cultural milestone of the Chicago cityscape: the Art Institute of Chicago. This absolute behemoth of an art museum hosts collections from many different periods, art styles, and forms (making it a joy for any art lover, no matter what their tastes might be). The fact that some hyper-famous pieces, such as "American Gothic" are on display at the Art Institute of Chicago makes it that much more attractive for a family vacation day. Just make sure you give yourself plenty of time to enjoy the museum's many sights and sounds, as we're not exaggerating when we tell you that the place is absolutely massive.
3. Kicking Back with Food and Fun at Navy Pier
If you want a family-friendly area of Chicago to spend a relaxing day with the family at, Navy Pier is hard to beat. The beautifully open sidewalks, lack of harsh traffic, and endless food and shopping attractions that are available at Navy Pier will have you entertained for hours on end. The fact that this area of Chicago is also home to Navy Pier Beer Garden, and Chicago's world-famous Shakespeare Teater makes it that much more tempting. If you want an area of the city with endless attractions that the whole family can enjoy, you need to do yourself a favor and plan a full day of your trip at Navy Pier.
4. Meeting New Animal Pals at the Lincoln Park Zoo
The Lincoln Park Zoo is one of the most recognizable and adventurous zoos in the United States (and in many people's opinions, the world). Because the Lincoln Park Zoo has such a wide variety of exhibits, you'll feel as though you've taken a worldwide safari trek by the time you leave its barriers. The amount of water-loving animals on display at Lincoln Park Zoo is especially attractive for many out-of-town visitors. Whether you love polar bears, apes, or more obscure wildlife, you'll find exhibits that will leave you in love at Chicago's family-friendly Lincoln Park Zoo. Even locals who have been to the Lincoln Park Zoo several times a year for their entire lives still love to check out the sights and sounds it offers each year (so you know the zoo's quality).
5. Seeing the City's Style on the Chicago Architecture River Cruise
Do you have an architecture mega-fan in your family? If so, the prospect of visiting Chicago is probably a dream come true in and of itself. After all, Chicago is home to some of the most world-famous architectural wonders out there. To get a full Chicago architecture tourist experience, you should definitely consider checking out the little-known, but absolutely stellar Chicago Architecture River Cruise attraction. Not only will it thrill your family with knowledge about some of the city's most famous sights and sounds, but it will help you become more intimately familiar with the city's history as well. In terms of river cruise tourist experiences, this one is hard to beat. Even the people in your family who are not all that interested in Chicago's architecture (or architecture in general) will find a lot to love about this unique Chicago history experience.
Traveling on Period? Mission is Possible!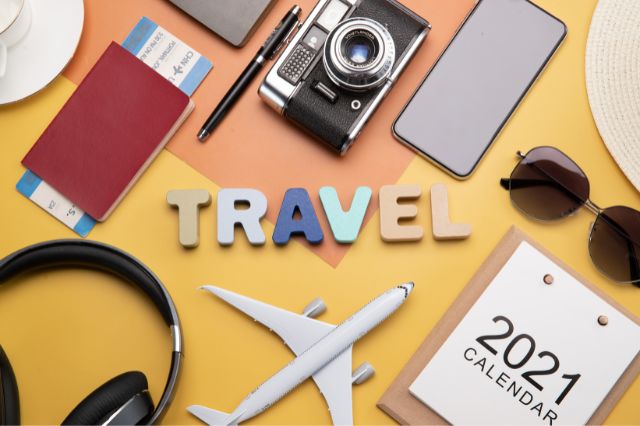 A long-awaited vacation:  a dream-destination to choose, flight and hotel to book, must-see list of attractions to prepare… There are numerous steps to include while planning a trip, but the foremost – track and see if the vacation dates don't overlay with your period. Even they do, remember the saying: pre-warned is pre-armed!
Plan and calculate your period
Those times when women ticked the period days on a crumpled pocket-size paper calendar are over. Bless the technological progress – the era of digital period trackers is here for good.  WomanLog app and free online calculator are the easiest, fastest and most precise way to plan important events months, even years ahead. This period app, aka every woman's best friend, is equipped with up-to-date artificial intelligence technologies that show start and end day of the cycle, forecast ovulation and fertility. It possesses nearly 200 symptoms to record and be aware of individual health updates, as well as various daily reminders.
Love it or hate it – every trip, regardless of distance and duration is a stress to our body that needs time to adapt. Traveling can mess up even the most precise cycle. Flights, climate and time zone shifts, summer heat, lack of sleep, diet change – it all affects hormones that determine the cycle, thus periods may come earlier or later than planned.
Packing a suitcase
Do pack a number of preferable sanitary products and throw in a few more in case if traveling with a girlfriend who might have an unexpected situation. Few pairs of the comfy underwear or breathable period panties need to be there as well. If you are up to have a reusable product – a menstrual cup or disc for the first time – better get used to it and practice inserting at home several month prior the vacation. For a summer wardrobe, choose breathable garments: cotton lingerie and free silhouette dresses.
First-aid kit
If you tend to suffer from cramps or headaches, bring a pack of your painkillers, since many analgesics might not be available without a prescription abroad. Yet never overdo the prescript dose. Heating pads or patches relief the cramps alongside anti-bloating stomach pills. Take a few bags of chamomile tea for relaxation. Wet wipes (must be genital-friendly) can be a godsend if there is no running water available. Irritation and chafting between thighs could be annoying and painful, especially while long touristic walks in the summer city, so don't forget a proper moisturizer and multi-purpose antiseptic balm that helps protect damaged skin from infection.  
On the airplane
"I love to travel, but I hate to arrive." – Albert Einstein once said. Well, but not in case of a woman in her period. The faster you arrive to the comfy destination, the better. When checking in, choose an aisle seat so not to worry about bothering the neighbors when going to the restroom often. Pack all the necessary hygiene items and medicine in carry-on luggage. For long bus rides or flights, forget about the skinny jeans or any other piece that tightens your belly and legs. Choose loose, comfy and stretchy clothes without compromising period comfort. To avoid swelling, drink water, use compression socks, walk along the airplane cabin and stretch time after time, avoid alcohol and salty snacks.
Active vs passive
Try not to plan long daily excursions and extreme physical activities. Moving is always good on these days, but don't' overdo. Restroom is your closest ally, so it is always better to keep an eye where the nearest is. On first period days better spend a tranquil day on the chaise long (avoid laying on the sand) under umbrella in the beach club, knowing that the hotel room is few steps away. If you are traveling with a group, there is no shame in stepping out for a moment. Skipping the active events is not a crime – prioritize your comfort and well-being.
Sport and diet
Slow-paced walks work perfectly well to minimize the menstrual discomfort. For beach walks it is better to choose early morning or evening to avoid the heat. Light exercises, such as pilates or yoga, stretching and deep breathing are essential. While on a trip to a different country, a local cuisine is one of the most intriguing things to try. Still, it is better to avoid extra spicy and heavy meals. Staying hydrated is a golden rule number one, especially in summer. Try putting alcohol on pause. Carry the water with you and drink at least 2 liters per day.
Swimming and sunbathing
Swimming while on your period needs some extra steps to consider. Tampons or menstrual cup are not visible under the swimming suit and provide extra confidence. Do change the tampon right after the swim. Using a beach showers straight after a dip in salty water is a good idea, as well as putting a dry swimming suit on. A darker swimsuit gives some stress relief if you're nervous about leaks. A relatively new option is period swimwear with a hidden leak-proof lining, but the padded area will take a much longer time drying than the rest of the suit. An adequate dose of sun (always with a sunscreen protection) can be a healer during the period, although some women may feel more comfortable in cooler conditions.
Partner in crime
Frankly, vacation often is the only option when couples can escape from their daily routine and increase the level of intimacy both emotional and physical.  Studies show that 8 out of 10 women avoid having sex during menstruation. From a medical point of view, bleeding is no reason to abstain from sex, it even has some advantages: sex triggers the release of feel-good endorphins, oxytocin, and dopamine, it can relief from cramps and headaches. To feel more comfortable, choose the 3-5 days with less heavy flow, and, to avoid the mess with the sheets and towels in the bedroom, consider shower or bath as a romantic location. The missionary position—where the woman lies on her back—can also limit blood flow. Remember – period should never put the life on pause, so enjoy your vacation in full swing!
Exploring the Unique Ecosystem of Howland's Island Wildlife Management Area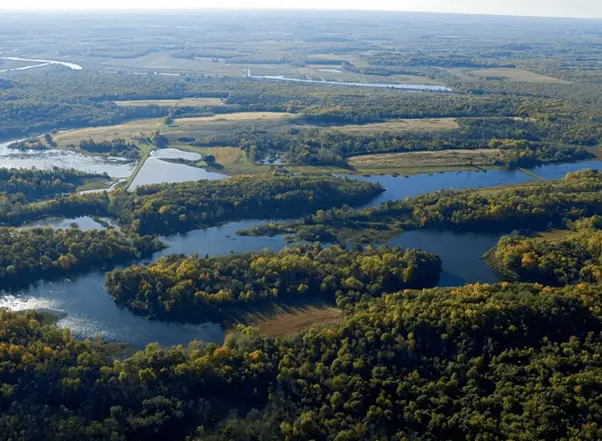 Howland's Island Wildlife Management Area is a remote, untouched paradise located in the Pacific Ocean near the Marshall Islands. This unique ecosystem is home to an abundance of wildlife, including rare and endemic species found nowhere else on Earth. From stunning beaches to lush forests and clear blue waters, Howland's Island offers visitors an unforgettable experience as they explore this pristine wilderness. With easy tips for sustainable travel, travelers can enjoy this special destination responsibly and help ensure its protection for future generations.
Located near the Howland's Island Wildlife Management Area in the Pacific Ocean, Del Lago Resort & 1xBet Casino is a luxurious resort and casino that offers visitors an unforgettable experience with great gaming, dining, entertainment and more! 
The perfect destination for a unique travel adventure, this stunning resort provides guests with all of the amenities they need to enjoy their stay. From its beautiful beaches to its lush forests and vibrant wildlife, Del Lago Resort & 1xBet Casino click here promises a safe and sustainable getaway unlike any other.
Overview of Howland's Island Wildlife Management Area
Unique Flora and Fauna found on the Island 
Tips for Sustainable Travel to Howland's Island 
Exploring Howland's Island Responsibly 
The Importance of Protecting this Special Ecosystem 
What to Pack for a Trip to Howland's Island 
Best Time to Visit and Other Helpful Information
Overview of Howland's Island Wildlife Management Area
Howland's Island is in the Pacific Ocean near the Marshall Islands. It is a special place with lots of animals that you can't find anywhere else. The island has beautiful beaches, forests, and blue waters to explore.
Unique Flora and Fauna found on the Island 
Howland's Island Wildlife Management Area is home to a variety of unique species, including many rare and endemic species that can't be found anywhere else in the world. Among these are the Howland's giant tortoise, the Howland's booby bird, and a wide range of coral and fish species. There are also many unique plants on the island, including rare orchids and ferns that can only be found here.
Tips for Sustainable Travel to Howland's Island 
Responsible travel is essential to preserving this special ecosystem for future generations. When visiting Howland's Island, be sure to practice eco-friendly travel habits such as bringing reusable water bottles, limiting the use of plastics, and refraining from feeding or touching wildlife. You should also take care not to disturb nesting sites or damage any vegetation while exploring this beautiful island. 
Exploring Howland's Island Responsibly 
When exploring Howland's Island, remember to be mindful of your surroundings and the environment. Refrain from feeding or touching wildlife, as this can cause stress or even harm to the animals. 
Do not go near the places where animals live or hurt any plants while you are on the island hiking or swimming. Make sure that you leave the island just like it was when you arrived so other people can have a nice time there too.
The Importance of Protecting this Special Ecosystem 
Howland's Island Wildlife Management Area is home to a variety of unique species and habitats that are essential for the protection and conservation of biodiversity. As such, it is important to ensure that this special ecosystem is protected and preserved for future generations. Responsible travel practices and sustainable tourism initiatives are essential to the protection of Howland's Island, so be sure to follow all guidelines when visiting this remote paradise. 
What to Pack for a Trip to Howland's Island 
Going to Howland's Island needs preparation. Bring enough water and snacks, and don't forget sunscreen and bug spray. That way you will be safe and have a good time. Wear comfortable, sturdy shoes for exploring, and a hat or sunglasses for added protection from the sun's rays. Additionally, be sure to bring a camera to capture the beauty of this unique ecosystem. 
Best Time to Visit and Other Helpful Information 
Howland's Island Wildlife Management Area is open all year long. That means you can visit it and do activities there any time of the year. However, the best time to visit Howland's Island is from June through August when the weather is warm and sunny. When visiting the island, remember to bring enough food and supplies.
There are no stores or restaurants on the island
If you like nature and want a special trip, or if you like to travel in a way that protects the environment, Howland's Island Wildlife Management Area is the place for you! With its stunning beaches, lush forests, and unique wildlife, this remote paradise is waiting to be explored. Be sure to follow all guidelines for responsible and sustainable travel when visiting Howland's Island so that future generations can enjoy its beauty as well.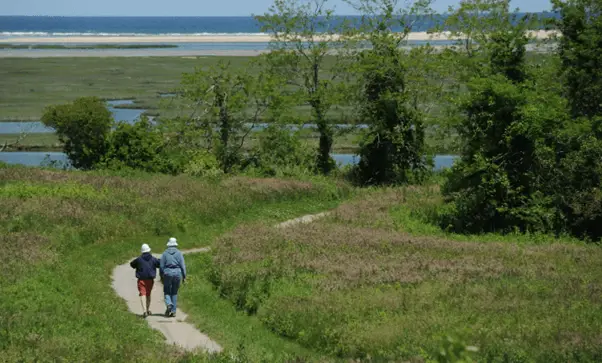 Visiting Howlands Island Wildlife Sanctuary is amazing
The beaches and forests are beautiful. To make sure it stays this way, we have to be careful when visiting. Bring water bottles that are good for the environment. Don't use plastic if you can help it. Don't feed or touch any animals in their natural habitat and don't leave anything behind when you go on your tour. Following these steps will allow you to relish all the wonders of Howlands Island without compromising its splendor!
Del Lago Resort & 1xBet Casino is a great place for travelers to stay when they go to Howland's Island. It has nice rooms, special areas for playing games, and restaurants with delicious food. If you want an exciting trip, don't miss out on visiting Del Lago near Howland's Island Wildlife Management Area!