Discover VGX and BRISE Tokens
Today's article is devoted to getting to know two well-known crypto platforms. More detailed information about them will help you plunge into the world of cryptocurrencies.
VOYAGER(VGX)
The Voyager Native Broker Token (VGX) is a liquid, functional token that will provide value and utility to the entire Voyager ecosystem, including trading, storage, and wallet products. Tokens can be placed or used for various purposes, which greatly improves the customer experience. By holding VGX, users can take advantage of holding their own keys to their crypto funds ("your keys, your coins"), as well as being able to quickly trade their crypto assets.
Voyager complies with state, federal and international regulations and actively cooperates with regulatory authorities to maintain the highest standards of compliance.
By using the broker's own VGX token, the user gains significant value and benefits. As part of Live Trading, the ability to trade from its own storage, the VGX token will enable instant blockchain transactions, allowing users to execute split-second trades directly from self-storage wallets. As part of Live Trading, VGX holders can use tokens to pay fees and receive discounts.
It is necessary to keep track of the VGX price, as the market does not stand still, so in order not to miss important details, hurry up the trusted site LetsExchange.
Advantages:
Cashback
In addition to the discounts clients receive on withdrawal fees and real-time trading fees, clients will be given access to a unique reward system based on VGX token ownership. Clients can not only trade commission-free, but they can also get money back every time they trade.
Earning Interest
Voyager is one of the few brokers that offer block-free interest-bearing accounts along with competitive trading offers. Users are provided with basic interest rates with the possibility of increasing interest due to the functionality of the tokens.
Additional Benefits
In addition, the VGX token provides users with additional rewards, benefits and advantages. As Voyager adds products such as debit cards, margin, credit, and integrates a universal wallet into Voyager apps, VGX token holders will enjoy additional benefits.
BITGERT (BRISE)
Bitgert is a crypto engineering agency that specializes in blockchain products and audit solutions.
The platform uses the DeFi protocol and is built on the Binance Smart Chain (BNB) blockchain. It was launched in July 2021 and initially used BNB tokens to pay rewards.
The BRISE coin is used as a peer-to-peer means of payment in the BRISE dApp Wallet, which does not charge any transaction fees. This allows both the seller and the buyer to interact directly without the involvement of a third party.
The platform also implements the concept of buyback of cryptocurrencies, and thus "holding the BRISE coin becomes more attractive." The buyback policy gives investors more reasons to buy and hold cryptocurrencies, which stimulates demand and, accordingly, increases its price. BRISE price can be tracked on our special website, which shows you all the necessary statistics at once
Each transaction is subject to a 5% repurchase tax, which is withheld in the smart contract. If a sale occurs, a portion of the repurchase tax paid is used to purchase tokens from the liquidity pool, which are immediately burned thereafter.
Explore the market, and our site will help you find updated and relevant information about all the changes in the crypto ecosystem!
Investing in a Foreign Country: 7 Essential Tips You Need to Follow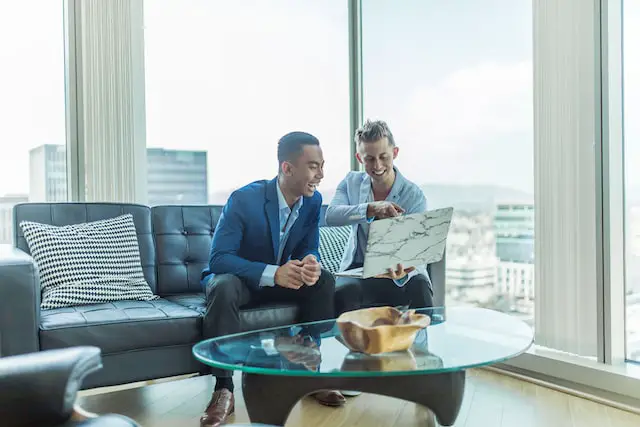 Are you looking to make your money work for you, but are unsure of where and how to start? Investing in foreign countries can be a daunting task without the right guidance. To ensure a successful venture, some essential tips need to be followed. With this blog post, we'll guide you through the process of investing in a foreign country and share our top 7 tips on making profitable investments overseas.  From understanding the importance of researching potential investment opportunities to learning about local laws and regulations—we've got everything covered as we take an in-depth look at what it means to invest abroad!
Research and Understand the Local Economy
Understanding the local economy of a foreign country before investing is essential for success. Researching and understanding the financial market, economic trends, currency exchange rates, and other pertinent information can provide you with valuable insight into how to approach your investments in that particular area. Investing in a foreign country should never be taken lightly; that is why it is important to fully understand the factors at play in its economy. A thorough examination of the current state of affairs can help determine what types of investments would be most responsible and beneficial to make. It may also help minimize risk, as well as pinpoint which type of market has potential long-term growth. In other words, understanding the local economy can give investors a better chance of gaining attractive returns on their investments.
Research Your Investment Options Carefully
Research is key when it comes to investing in a foreign country. Making sure you're aware of all the different investment options available, as well as everyone's risk and reward potential, can be essential when choosing where to put your money. Take your time and make sure to read up on the various strategies you can use to maximize your returns, while also taking into account how well the company or sector is doing overall within the target country. You should also consider whether or not you can apply for citizenship by investment and consult with a professional to make sure you're taking the best possible route. Don't rush this decision; instead, do your due diligence and make sure you're comfortable with any risks involved before investing. Overall, if you take the time to research your options carefully, you will be more likely to secure a successful international financial venture.
Learn about Local Laws and Regulations
Figuring out the legal frameworks and regulations of a foreign country is certainly no walk in the park. Government policies, cultural differences, and a variety of other obstacles can make it tricky to maneuver through unfamiliar territory. But understanding local laws and regulations is an absolute must if you want your international investments to be successful. Luckily, there are several essential tips you can follow to make sure you're complying with all applicable laws and taxes. From taking the time to research how government policies may impact your investments to creating a network with finance professionals in the region, following these guidelines will put you well on your way toward making confident and informed decisions when investing abroad
Understand the Risks Involved in Investing Abroad
When deciding to invest abroad, one of the most important things to consider is understanding and accepting the risk you are taking. Investing in a foreign country can pose unique challenges with political and cultural differences, changes in regulations, and shifting economies that can lead to more uncertainty in the marketplace. It's also wise to research whether a country has restrictions on capital flows or repatriation of profits to ensure you can access your money if needed. Additionally, currency fluctuations should be taken into account as it affects any business you are looking to pursue when investing overseas. And while there is no way to eliminate risk when investing abroad, understanding what you're getting into and preparing accordingly can help ensure a successful endeavor.
Choose a Reputable Broker for Investing Overseas
One of the most important considerations when investing abroad is choosing a reputable broker to help you navigate the unfamiliar financial landscape. It is essential to find an experienced and reliable partner with local expertise who knows how to read the nuances of local markets, regulations, and brokers. A knowledgeable broker will understand the unique challenges associated with an international investment as well as be able to identify opportunities that may otherwise go unnoticed. Taking the time to research and select the right brokerage firm is a crucial part of ensuring a smooth foreign market investing journey.
Familiarize Yourself with the Tax Implications of Investing Abroad
Before deciding to invest in a foreign country, it is imperative to assess all of the tax implications that may arise from such an investment. Different countries and different investments come with their own set of associated tax laws and regulations, so investors need to understand how the taxes work in whichever foreign market they are considering. There may also be additional factors that could affect taxation, such as contracts or treaties. By taking the time to familiarize themselves with these tax implications, investors can make more informed decisions regarding their investments while ensuring they remain in compliance with international tax laws.
Know Your Exit Strategy
Last but not least, it's critical to consider your exit strategy when investing in a foreign country. After all, if you devote significant resources to setting up a business there, you'll want to determine how and when to reap the rewards of that investment at an appropriate time. To maximize your chances for success, it's important to know what methods are available for immersing yourself in a foreign culture and exiting a market with optimal profits. Going into the situation with a clear understanding of the terms of your agreement is one of the best things you can do when investing abroad.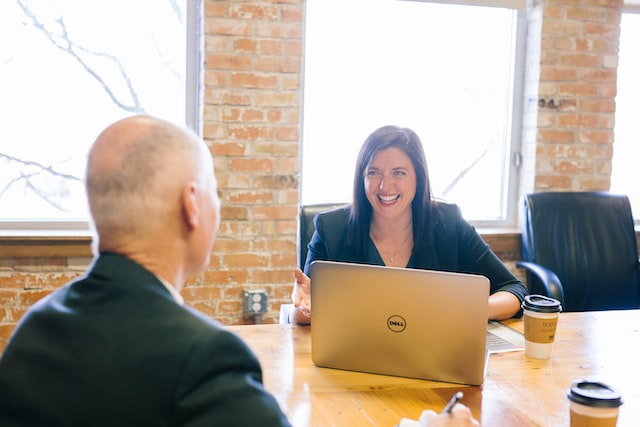 Investing abroad is a complex process and it is important to do your research before investing. Make sure to research the local economy, understand local laws, evaluate potential risks, and make sure to understand the potential tax implications. Choose a reputable broker who will provide support during your journey and create an exit strategy that makes sense for your objectives. By doing all of this research, you will be better equipped to decide if international investing is right for you. Regardless of whether or not you decide to invest overseas, taking stock in existing knowledge can help set you up for future successes within investments – both locally and internationally. Consider all these tips when planning any international investing endeavors for an experience worth remembering!
How do you Apply for an EB-5 Visa Residency Investment?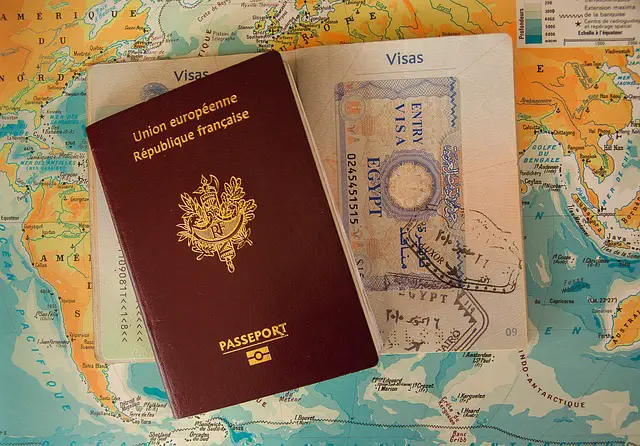 Applying for the EB 5 visa program is one of the options available for foreign investors seeking residency in the United States. It provides an opportunity to invest in the U.S. economy while also gaining a pathway to permanent residency. Navigating the application process can be complex and intimidating for those unfamiliar with the system. Find out how to apply for an EB 5 visa residency investment below.
Consult a Professional
Before applying for the EB 5 visa program, meeting with a professional and determining if you are eligible for the program can be helpful. The eligibility criteria for the EB 5 visa include three main requirements. 
First, you must invest at least $1,050,000 USD in a new commercial enterprise or $800,000 USD in a targeted employment area (TEA). Second, the investment must create or maintain at least ten full-time jobs for U.S. workers within two years of the investment. Finally, you must have a clean criminal record and be healthy.
Immigration laws and regulations are complex, often making the application process daunting and overwhelming for those without legal expertise. Consulting with an experienced immigration lawyer before applying for an EB 5 visa residency investment can help answer any questions.
An immigration lawyer can also provide guidance on the eligibility requirements, investment options, and application process. They can review your documentation and help make sure everything is in order to maximize your chances of success. A lawyer can help you navigate any potential legal challenges during the application process.
Choose an Investment Project
Once you have determined that you are eligible for the EB 5 visa, the next step is to choose an investment project. Two types of investment projects qualify for the EB 5 program: a direct investment or a regional center investment.
Direct investment means investing in your own business or a business you'll actively manage. This type of investment requires a higher degree of involvement and management on the part of the investor.
A regional center investment entails investing in a USCIS-approved regional center. Regional centers sponsor and manage investment projects on behalf of EB 5 investors. This type of investment requires less involvement on the investor's end.
Before investing in a project, conduct due diligence to verify that it meets the requirements of the EB 5 program and is a legitimate investment opportunity. Look at the project's location, financial viability, and job creation potential before making a final decision.
File Form I-526
Your next step is to file Form I-526, also known as the Immigrant Petition by Alien Entrepreneur. This form must be filed with the USCIS and serves as a request for conditional residency.
You must provide evidence that you have invested or are actively investing the required capital. You'll also need to prove that the investment will create or preserve at least ten full-time jobs for U.S. workers.
After filing Form I-526, you must wait for approval from the USCIS. The processing time for Form I-526 can vary depending on each case, but it typically takes between 18-24 months.
File Form I-485
Once Form I-526 is approved, you can file Form I-485, the application to register permanent residence or adjust status. This form is used to request conditional permanent residency in the United States. You must provide evidence that you have invested the required capital and that the investment has created or preserved the required minimum of full-time jobs for U.S. workers.
After filing Form I-485, you will be required to attend an interview with a USCIS officer. The interview aims to verify the information provided in your application and determine if you fully meet the eligibility criteria for the EB 5 program.
You will receive conditional permanent residency in the United States if your application is approved.  This status is valid for two years. It's required that you maintain your investment and continue to meet the job creation requirements of the EB 5 program.
Apply for Your Permanent Green Card
Within the 90 days before your conditional permanent residency expires, you must file Form I-829. Form I-829 is the application to remove the condition from your green card and become an unconditional permanent resident. This card goes from a two-year green card to an unconditional one.
One of the most flexible routes to a green card is the EB 5 immigration program. Immigrant investors can invest in a new or existing company and are not required to reside in the area where the investment is made. The investor is also not required to manage the business's day-to-day operations. 
File for an EB 5 Visa Today
The EB 5 program is ideal for foreign investors seeking green cards through real estate investment. It offers a unique opportunity to obtain permanent residency in the United States. By following the necessary steps and working with qualified professionals, such as certified regional centers, individuals can navigate the EB 5 program with confidence. Find out if you qualify and apply for an EB 5 visa today.
Investing in Your Financial Future: 4 Smart Ways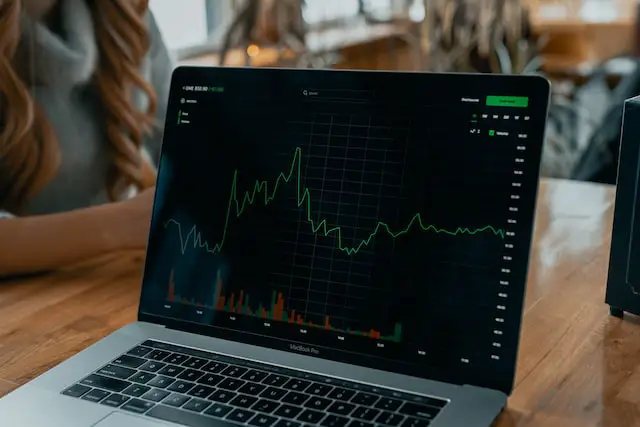 Are you looking for ways to invest your money and secure your financial future? If so, you're in luck! In this blog post, we will discuss four smart investment options that are perfect for any budget. Whether you're just starting out or you're looking to expand your portfolio, these investments can help you reach your financial goals. So what are you waiting for? Read on to learn more!
1. Invest in Shares
When it comes to investing, there are a variety of options to choose from. One popular investment option is shares, which can be bought and sold on the stock market. Shares are units of ownership in a company that represent a proportional share of its assets and earnings. When you buy shares in a company, you become a part owner of that company and have a claim on its assets and earnings. You should consider nakup akcii in companies you believe have a bright future and that you want to be associated with. Additionally, since the stock market is volatile and share prices can fluctuate, you should ensure that you diversify your investments across different sectors and companies to limit your risk.
2. Invest in Bonds
When it comes to investing, bonds are a popular option. Bonds are essentially loans that you make to a company or government. In return, you receive periodic interest payments over a fixed period of time, and the principal (the amount you lent) is repaid at the end of the term. Bonds can be a great investment option for individuals who are looking for regular income payments and want to limit their risk. Additionally, since bonds are considered low-risk investments, they are ideal for those who are just starting out with investing.
3. Invest in Real Estate
Real estate is another popular investment option, and for good reason! When you invest in real estate, you become a property owner and have the right to rent out the property or sell it at a later date. Real estate can be a great investment choice because it offers stability and security; unlike stocks and bonds, the value of real estate usually doesn't fluctuate as much. Additionally, real estate is a tangible asset that can be used as collateral for loans, which can be helpful if you need money in a pinch.
4. Invest in Gold
Gold is often seen as a safe investment choice, and for good reason! Gold is a physical asset that holds its value over time. Additionally, gold is not tied to any particular currency, which makes it less susceptible to inflation or economic downturns. If you're looking for a safe investment with potential for growth, gold may be the perfect option for you.
No matter which investment option you choose, remember to do your research beforehand and always consult with an experienced financial advisor. By investing wisely, you can secure your financial future and enjoy peace of mind knowing that your money is working for you. We hope the information in this blog post has been helpful and good luck on your investing journey!