Connect Better and Deeply with Your Child Using App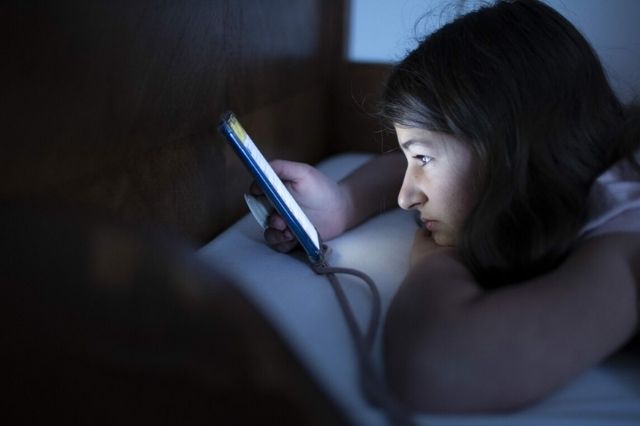 This digital age poses additional challenges to connect with your kids. They are always more indulged in their little bubble of online activities.
But there is just a small effort that you need to do to connect with them. Along with using an iPhone parental control app, here is what you can do.
Go out and Explore together
Exploring new things together with your kids allows you to form a different level of connection. When they get to know about new ideas with the favorite person of their life, they get excited to the levels you cannot imagine. Their idea about that particular event will always remind them of you. So, go to places and watch the world together.
Sing Songs in the Car
Sing funny songs, the songs that fit a particular scene and that remind you of a sweet memory. Let them sing their own versions of every song, their own lyrics, or compose different lyrics together. This would be more than fun, I bet.
Don't Hesitate to Act Silly with Them
When it comes to having fun with your kids, don't act like a mature person who would not do everything the child does. Be silly and crazy with your child. whether it is about dancing singing, showering in the rain, or whatever. Make them your best friends by making these moments memorable forever. 
Give Them Hugs and Kiss Them When They Show Their Cuteness
Don't worry, you will find numerous moments when your child will look super cute to you. You feel love for them even when they are doing nothing. But involving in different activities with them will give numerous chances to kiss them and hug them. and when you feel like this, do not stop yourself.
Stay Connected Through Familytime When They Explore on Their Own
Allow them to be independent and enjoy their own company while exploring independently. FamilyTime iPhone parental control app will allow you to observe their digital activities and their location meanwhile. So, use it o make sure they are safe and are not going too far away.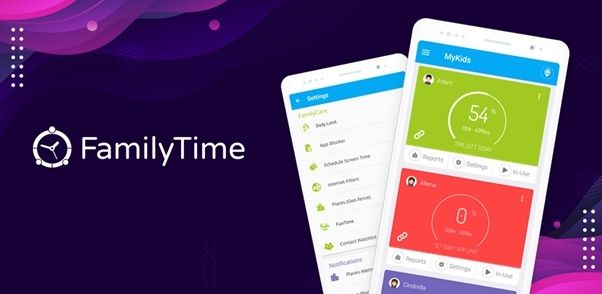 Bring Their Favorite Snack When They Are Doing Their Homework
Make their homework fun and interesting so that they never, in their life, find doing it a burden. Bring their favorite snacks when they are studying as a token of appreciation and for the sake of making it fun. Not just that they will be more attached to you this way but also will be more productive in their studies.
Make Videos of Their Cute and Lovely Moments
Capture every lovely moment of your family. They will love it at the moment. Also, when you will watch it with them afterward, they will recognize the way you loved them. these memories are always a way to connect to your kids more deeply. Keep them alive.
Make Preparations for Every Celebration
Make each event special. This is not only true about birthdays and Christmas. The new skill they learned, their performance in exams, everything is to be celebrated by preparing a special dinner, cutting a cake or something. Prepare for every event and make it the happiest time of your kids' life.
Play with Pets Together
Having a common thing to love is a great way to connect. When it comes to pets, kids are always touchy about them. So, give them equal importance and play with them together if you want your kid to cherish such moments for the whole of their lives.
Talk & Have Some Fun at the Dinner Table
Dinner is not just for having a meal. It is an opportunity to know about each other and spend some quality time together. So, play some 'truth and lies games', some 'never have I ever games', or whatever is your family's favorite.
Block your kids' devices when you want your kid to be with you, with the best iPhone parental control app, FamilyTime. It allows you to control and monitor all of your kids' digital activities. Not just that, you stay connected to them through this app to keep them protected. Check out all of its features on the website. You can download it from App Store or Play Store for free.
Top Tips When Growing Your Family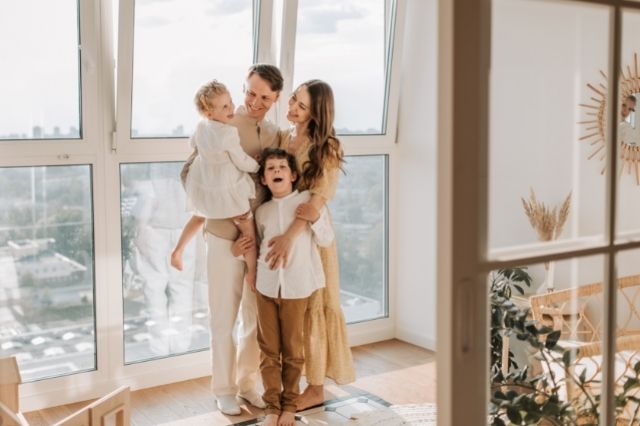 When you have decided that you want to grow your family, there are a lot of factors that you should think about before you do so. As such, here are some of the best top tips that you should follow when you have decided that you want to grow your family in the near future.
Consider Fostering
If you do not want biological children but still want to grow your family, you should consider fostering or even adoption. Fostering can help you to introduce a child or teenager into your family for a short- or long-term placement and can help you to give a home to someone who needs one. Fostering can be a great experience for every party and can help you to start a family with slightly older children. As such, if you have decided that fostering is the right path for you, or you want to find out more specific information about the road to fostering, you should consider visiting thefca.co.uk. They will be able to guide and advise you throughout your journey.
Talk to Your Extended Family
Before you start to grow your family, you should also consider talking to your extended family about your decision. They may be able to give you advice and will be able to support you through the process. Talking to your extended family first might also be a good idea if you will need help from them in the form of babysitting, for instance. However, you should not allow them to influence your decision too much, and this should always come from yourself and your spouse.
Get a Pet First
When you are only just starting your family and if you have not had a child before, you should consider getting a pet first. This can help you to get some idea of the commitment and dedication that a child will need and can allow you to start to alter your lifestyle around another living being and realize how much stress and worry they can create. Although having a pet is different from having a child, it can help you to get some idea of whether you are ready or not.
Take It Slowly
Rather than growing your family very quickly and becoming overwhelmed by your to-do list and the demands of your family, you should instead take it slowly and avoid being in a rush to create your dream family, such as leaving a few years between your first and second child. This can then ensure that you can slowly adapt to how growing your family changes your life and can prevent you from becoming burned out.
Get a Bigger House
If you have decided that you want to expand your family, you might not have the space that you need to do so and for everyone in your family to live comfortably with this change. As such, if you are thinking of growing your family, you need to consider looking for a spacious and comfortable house in an ideal location that can allow all of your family to thrive.
5 Ways to Show Love towards Your Grandfather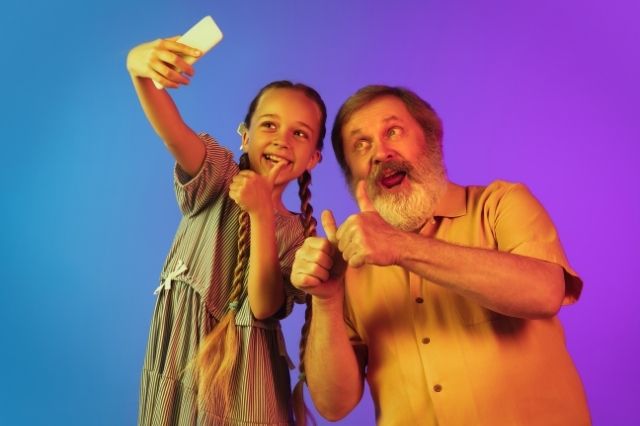 Grandfathers, aren't they the closest, even more than our parents? They are the most beloved human beings, and they love us with all their hearts. The love that they have for us is special and delicate. So, it is equally important that we show that amount of love, concern, and care and do whatever is necessary to make their lives comfortable and easy.
But since we are busy in our lives, taking care of our grandparents just the way they did for us becomes almost impossible. But the will and want to take care of your elders can take you a long way.
So, if you are busy and don't really know what you can do to make them feel special and, most importantly, make their life easy, look no further than what you have in store for you below! With our easy and simple ways, you are sure to show your love, affection, and concern quite easily.
So, without any further ado, let's check out what they are:
1. Make out time to check up on him daily!
Your grandfather is old, which means he is probably retired from the job he has been doing, and that also means he is free. The best thing you can do is check on his day-to-day life. Know what he is doing or watching. Learn more about what he wants to eat and make sure to know if he is in need of something. Apart from these material pleasures, spend time and talk with them. This is one of the best things that you can do. Spark a conversation with them and listen to their thoughts, and that's the best thing you can do to show your love.
2. Presents that they need!
Remember the days your grandpa used to give you surprise gifts? Why don't you turn the table around now when you can afford to? So, you can randomly gift your grandfather with something they need or which can make their life much easier.
For example, you can give him a new pair of spectacles or a book or novel that he has wanted to read for a long time. As our grandfathers are old, it becomes difficult for them to hear as they grow old. In that case, you can also give him a Hearing Impaired Phone, which can make their lives easier and help him connect to people more easily!
3. Take them on a movie date
Since your grandfathers are old, it is probably hard for them to go on to watch some movies alone, and who doesn't like to watch movies. So you can take him out on a movie date and make sure the movie is suitable to the genre they love. Try to plan this out as a surprise for them! You can just show up at his house and surprise them with your plan. And don't forget to top it up with a dinner or lunch post the movie! This will surely make them feel special, and they are sure to remember this for a long time!
4. A family get-together
Sons and daughters have to move out of their houses due to various reasons. Even though your grandfather doesn't say anything, it is very obvious that they feel terrible. So, you can arrange a family get-together and keep it as a surprise for your grandfather.
Seeing all his loved ones in one place will make him feel good and happy. You can also arrange a family dinner with food and drinks, in this all of you will be able to spend a good evening with lots of memories.
5. Arrange a two-day outing
There is nothing like having a vacation! And what if you take your grandpa along with some of his friends! Make the necessary arrangement beforehand so that you wouldn't have to do any last-minute running around!
Take your grandpa out and relive the old days. It's a great way to bond back together and create new memories that will stay with you forever.
Final Thoughts
Your grandfather is precious, and you must make him feel that. All the ways that we've spoken of above are excellent, and we're sure you are going to make your grandpa feel special. So, try out these gestures, and don't forget to let me know in the comment section below what you think!
6 Ways to Keep Kids Busy at Home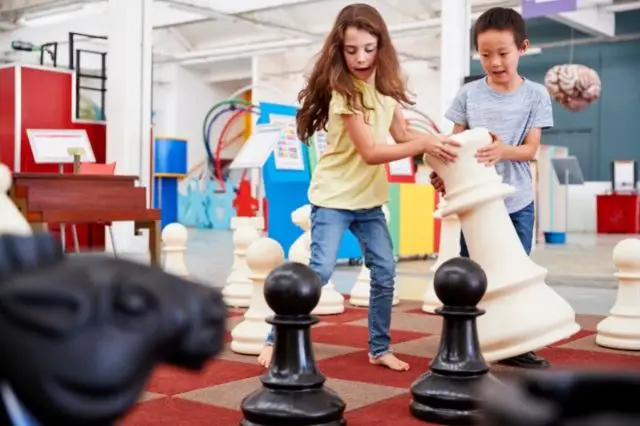 Raising kids as working individuals can be quite daunting. Especially in today's times, when over 59.8% of families have both parents employed and the pandemic has made it necessary to stay within the four walls.
The new work-from-home has basically made parents live their life off on their laptops.
In such a scenario, kids find themselves more drawn towards gadgets and phones to kill their boredom. This can play a negative role on their mind and in no time, they will be addicted to the colourful screens of the mobile.
After that, it will be even tougher to keep them away from digital content.
So, instead of shooing them away with phones, keep them involved in a few interesting activities at home.
This will not only spare you free hours for work but will also keep them busy doing what they love.
More importantly, they stay away from phones. What's better than that?
So, let's check them out.
1. Crafts, crafts, crafts
Kids at this age need to be indulged in activities that develop their motor skills, focus, and creative understanding. Art and craft is the perfect way to do that.
These activities can include, painting and sketching, origami, flower arrangement, basket weaving, sewing clothes, bead designing, jewellery making, clay modelling, or even knitting.
Buy all craft supplies and introduce them to new forms of craft every day. New crafts attract children very easily. This will keep them busy for hours and also help to develop their creative side.
But make sure, whenever they come to you with a new, crafted piece, praise them for their efforts and motivate them to do more. It won't cost you much time but will definitely make a good impact on your child.
2. Enroll them in new classes
If your child is interested in learning to code, a new language, art style, or dancing, then find the best class nearby that excels in the particular interest area and enrol them in it.
There are options for online and offline tutors who are patient with the kid and help them learn these new skills at their pace. Do your research and find the best for your child. This will help them make new friends and also learn something new.
3. Buy books for them
Books are kids' best friends. Introduce your kids to different types of books and get them into a habit of reading. While going shopping, ask them to choose and buy the one that appeals to them the most. But on the condition that they read the whole story and narrate it to you by next week.
This will keep them more hooked to the activity. Eventually expand the types of books you invest in – like fiction, thrillers, autobiographies. If they are too young to read, read it for them.
The pictures and short stories will keep them hooked for hours and also develop their thinking, focus, and understanding abilities better.
4. Invest in playhouses
For toddlers and kids aged 3-7, playhouses are a great source of fun. So, buy a cubby house online and install it in one corner of your house. Let them free when they are in this zone but make sure it's free of any sharp objects or anything else that can hurt your little one.
These playhouses will keep them physically active… emotionally healthy… and mentally happy.
5. Take their help in household chores
Take the help of your kids in doing household chores. It is the best opportunity to bond with your children while also teaching them self-sustainability. It will keep your child occupied after their daily online classes.
Don't forget to thank them for their help and always appreciate their efforts. You can use this time to ask what they are learning, how they are doing, what crafts they like, and more. Also, this is a great way to introduce a sense of responsibility and self-dependency in their life.
6. Play board games
Old-school board games prove to be big lifetime saviours if you wish to keep your little one busy for longer hours or bring the whole family together.
There are several options you can look for online, just make sure your kid likes it. You can buy kids Jenga, puzzles, or word games.
On weekends, get together, make teams, and play matches. Your kid is going to love it and wait for Saturdays-Sundays.
Over to you…
Kids are simple, they don't need gadgets to stay happy. And with these tips, you will never have to worry about your little ones being a victim of mobile addiction or boredom addiction (if that's even a thing).
Wish you all the best!