Breeders' Cup Classic: Who Were the Best Winners Ever?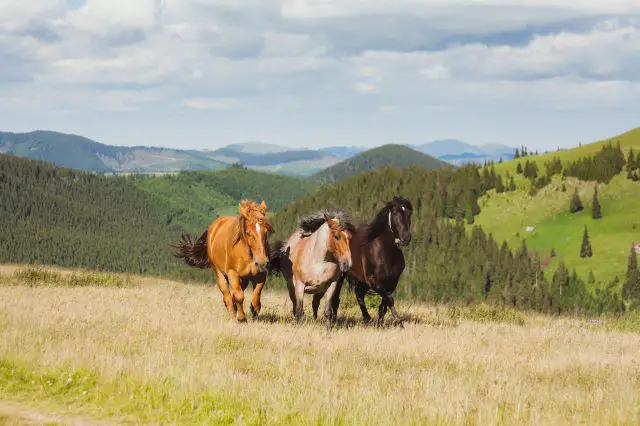 There isn't a more prestigious race on the American horse racing calendar than the Breeders' Cup Classic.
It is a race where legends are cemented, and only a few have been able to claim victory in the race. You can find here all the past winners by year: https://www.twinspires.com/breeders-cup/winners
This year's race is being billed as the one where Flightline etches his name into the history books, as many believe that he could be one of the greatest horses that we have ever seen.
But, which superstars are the John Sadler-trained runner looking to emulate, and which stars will be forever immortalized following their victory in the Classic?
American Pharoah
It would be hard to start anywhere else other than the only horse that has won the Grand Slam of Thoroughbred Racing. American Pharoah was the hot favourite to win the Classic in 2015 after becoming the first horse to win the Kentucky Derby, Preakness Stakes and Belmont Stakes since Affirmed in 1978.
However, he went one better than the Triple Crown winners before him by landing victory in the Classic. That win was recorded at Keeneland, the home of the Breeders' Cup this year, as American Pharoah romped to a victory by over six lengths from Effinex to win in a track record time.
Tiznow
Tiznow was always the horse that would turn up for the big occasion, and there was never any bigger occasion than the Breeders' Cup.
Aged three, the horse trained by Jay Robbins claimed victory in the Super Derby and Affirmed Handicap, before landing victory in the Breeders' Cup Classic at Churchill Downs.
However, in 2021, he would make history by becoming the only horse to ever successfully defend his title. The four-year-old didn't enjoy the best season leading up to the race at Belmont Park, as he finished third in both the Woodward Stakes and Goodwood Breeders' Cup Handicap.
But, when the lights shone the brightest, he turned up at Belmont Park to win by a nose from Sakhee in one of the most memorable finishes to the Classic that we have ever seen.
Zenyatta
While many legends of racing have won the Classic, the record for the quickest time to claim victory was set in 2009 by the legendary Zenyatta. She finished the Classic in a record time of 1:59.02, and in the process became the first mare to ever win the most lucrative race on the American calendar.
The John Sheriffs-trained was also a two-time winner at the Breeders' Cup, as she landed victory in the Ladies' Classic in 2008.
Her dominant victories on the track saw her named the American Champion Older Female Horse on three occasions, while she was also named the American Horse of the Year in 2020.
The only defeat on her racing record came in the Classic in 2010, as she was beaten by Blame at Churchill Downs.
Volponi
While many of the greats of the sport have won the Classic, it has also been prone to an upset throughout its illustrious history. One of the biggest shocks came in 2002, as Volponi claimed victory in the Classic despite being set as a huge 44/1 outsider.
He managed to claim victory in an extremely talented field, which included Milwaukee Brew, Hawk Wing, War Emblem and Macho Uno.
However, it was the manner of victory that caught the imagination as much as anything else, as he won by a stunning six and a half lengths, which remains a joint record for the biggest winning margin.
It was the biggest victory of his career, which was echoed by the fact that he didn't pick up a single win in the following season. But, it was evident that fans should always expect the unexpected at the Breeders' Cup.
Here Are the Skills Required to Become a Precise Archer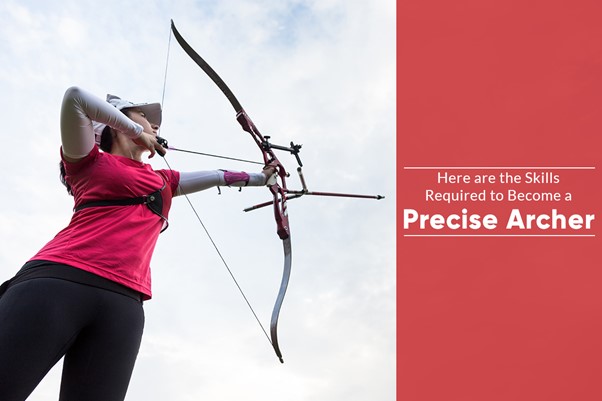 Archery is an age-old sport that has seen immense development since its inception. The sport has undergone several improvements and changes. The sport's popularity has exponentially grown with time, and there are some critical skills one needs to become a successful archer.
If you cannot physically engage in the archery sport, you can install the archery game on your mobile device. The game is designed to mimic the sport's most authentic form and provide an immersive experience. In online matches, you can engage in 1V1 or 1VN intense battles and flex your knowledge. Most of the skills required to be a successful archer in real-life are also implemented when playing online archery match sessions.
So, look at the skills you must master to become a precise archer.
Coordination and balance
Archery is about learning how to shoot an arrow accurately and hit the bullseye. Although you will develop your unique technique of shooting an arrow through training, it is essential to be balanced and coordinated. To ensure maximum success, you must coordinate all the steps in shooting an arrow. The process includes picking up the bow and transferring your energy from the shoulders to the hands and ten to the arrow.
Even when you are playing online matches, you need to have excellent hand-eye coordination. Without this, you will miss your target. You must carefully lift the bow and balance your arrow. Ensure you are concentrating on the target before shooting the arrow.
Precision and accuracy
The primary goal is to shoot the bullseye. Therefore, you cannot become an archer without a keen sense of accuracy and precision before you shoot the arrow.
Accuracy is the ability to ensure the arrow will hit exactly where you want it to hit. Nailing this skill is a critical part of becoming a successful archer. The sense of accuracy will develop through training. So, it would be best if you did not give up.
Ability to remain composed and calm
By remaining composed and calm, you can achieve a lot of things. For example, you may feel under a lot of pressure when trying to align your bow to shoot the arrow and hit the target. However, you cannot give in to the pressures.
Remaining calm under pressure is a virtue and can make you a great archer. After all, this sport requires individuals to have meticulous and free minds. If you are feeling nervous, you'll miss noticing the little details regarding your target.
Also, remaining calm will keep your hands steady, so you can shoot the arrow and ensure it goes where you want it to.
A keen perception of depth
A keen perception of depth is critical and will come through training. By mastering this skill, you can judge the distance between the target and yourself. It is a vital skill and one that is quite hard to master.
You must train your mind to process the physical distance of the target you are presented with. If you are not great at reading distance, you must pour your efforts into practising and training. Also, it is essential to remain calm so your mind is not clouded with anxious thoughts.
Master the art of arrow handling and drawing
The first step to master in archery is how to draw the arrow and load it with your bow. Although this step is not required when playing online archery games, it is vital if you wish to become an archer in the real world.
If you are a beginner, it can be pretty challenging to master the art of arrow drawing and handling. You need to learn it through training. First, you must align your hands, shoulders, elbow, and neck with the bow and the bullseye. Then, you are close to shooting when you have loaded and drawn your arrow.
Arrow nocking
Arrow nocking is another skill that will take time and practice to nail. You must not take this process for granted.
Arrow nocking is when the archer fastens the arrow's nock on the bowstring. It would be best if you held the arrow in a particular position while doing this. To master this, you need to have upper body training to master the skill.
Besides these, you need motivation and discipline to become a successful archer. You need to have a never-give-up attitude and don't shy away from training. If you engage in online archery games, you must play suitable practice matches to perfect your aim and hand-eye coordination. You can even observe other archers take note of their form and technique of shooting the arrow.
The Bottom Line
Archery is a great sport that can make you physically fit and teach you outstanding skills that you can apply to other aspects of your life. However, to become a precise and successful archer, you must master the above-mentioned skills. These skills will help you become an expert from a beginner archer.
If you don't have the bow and arrow equipment or don't wish to take part in real-world competitions, you can participate in online archery competitions by downloading the app. Install the app on your phone, register with your phone number and email address, and pay a small entry fee to participate in tournaments. You can compete against several online participants from across the globe and show off your skills. All the best!
NFL: Predicting the 2022 season's AFC Divisional Winners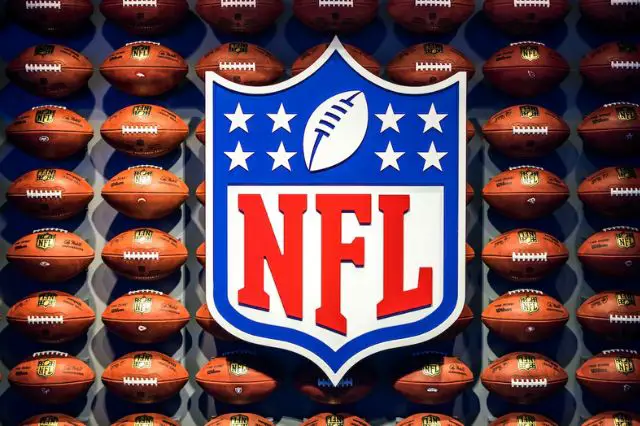 The new NFL season is well underway, and there are already plenty of talking points both in the AFC and the NFC. After three game weeks, there are a number of surprise packages staking their claim for Super Bowl glory next February.
OddsChecker, which compares odds and provides free offers on the NFL, has made the Buffalo Bills the favorites to lift the Lombardi trophy for the first time. But in the AFC East, it's the Miami Dolphins that have stolen the headlines. Two touchdowns from running back Chase Edmonds gave the Florida-based franchise victory over the much-fancied Bills on week three, taking their record to a perfect 3-0. 
In the AFC North, the plight of last season's AFC Champions Cincinnati Bengals has been the biggest talking point. They lost in heartbreaking fashion to rivals Pittsburgh Steelers in week one, with Chris Boswell sending over a field goal to give the visitors a narrow 23-20 win at the Paycor Stadium. The Benglas would follow that up with another late defeat in Texas. After battling back from 17-3 deficit to tie things up at 17-17, they would fall to another last gasp field goal, this time from Dallas Cowboys' Brett Maher.
In week three, Zac Taylor's side managed to turn it around, defeating the New York Jets away from home to finally get their campaign up and running. And we're predicting that this latest result was just the start of a positive upswing…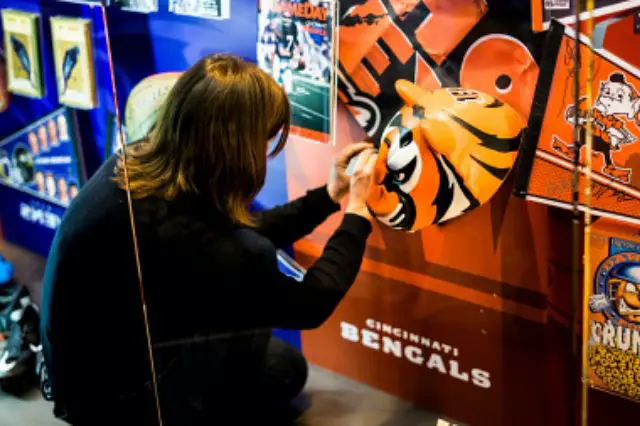 AFC North winners – Cincinnati Bengals 
Okay, yes, the Bengals have had a tough start to the new season. But in their victory over the Jets at the Metlife Stadium, it looked like they may be getting back to their best. Just seven short months ago, the Bengals were on course to seal their first-ever Super Bowl victory. But Cooper Kupp's last gasp touchdown brought them crashing down to reality and sent the Lombardi Trophy in the direction of the LA Rams.
Their first two games this season also compounded their misery. But in quarterback 'Jackpot' Joe Burrow, they have one of the league's finest playmakers, and he will lead them back up the division as the weeks pass, mark our words. 
AFC East winners – Buffalo Bills 
Right now, its the Miami Dolphins who are taking the AFC East – and, to be fair, the league as a whole – by storm. The Dolphins are 3-0 and have very winnable fixtures coming up against the likes of the New York Jets and the Minnesota Vikings. To add to that, they have just defeated the Bills at the Hard Rock Stadium.
Aside from showing a promising start, why else are we tipping the New York state-based outfit for glory? Well, just look at their roster. The likes of quarterback Josh Allen, as well as Von Miller, Stefon Diggs, Micah Hyde, and Jordan Poyer, are amongst the most talented players in the league today.
The Bills are the bookies favorites, and the bookies are rarely wrong. There's good reason why the Bills are being tipped for glory this year. We're uncertain as to whether they will vanquish the ghosts of the 90s – when they lost four consecutive Super Bowls – but we are confident that, at the very least, they will win their division this season. 
AFC South winners – Tennessee Titans
The Titans have reached the playoffs in four of the last five seasons, and we expect that record to continue in 2022. Last year, they ran into the eventual conference-winning Cincinnati Bengals, losing out by just three points at Nashville's Nissan Stadium. The year before there was further heartbreak when the Titans lost to the Baltimore Ravens at the Wildcard stage.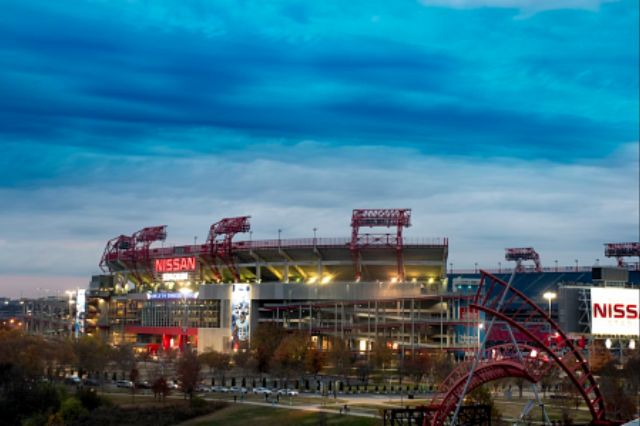 In 2019, the Titans defeated the record six-time Super Bowl winners New England Patriots and the Baltimore Ravens. However, they ran into a Patrick Mahomes-inspired Kansas City Chiefs in the Conference Championships. The superstar quarterback racked up 292 passing yards en route to a 35-24 victory.
We expect the Tennessee Titans to make it five playoff appearances in six years this season by winning the AFC South. 
AFC West winners – Kansas City Chiefs 
Speaking of the Chiefs, is there really any other pick for the AFC West? Patrick Mahomes has already racked up 857 passing yards and you can expect him to throw even more as the season continues. He has led his side to the AFC Championship game in each of the last four seasons, winning two of them.
The Kansas City Chiefs famously defeated the San Francisco 49ers at Super Bowl LIV, before being downed by Tom Brady's Bucs the following year. We expect them to go far this season, comfortably winning the AFC West and who knows what beyond there. 
How to Choose the Right Sports Betting App for You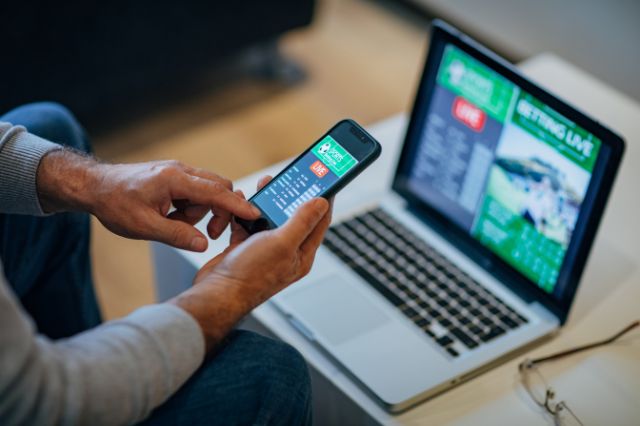 Are you wanting to get involved in sports betting? These days the first place someone might go to start betting would be online or even with a betting app. Getting involved is very simple, but of course, with so much choice can often come hard decisions. You could spend hours scrolling through google and the app store for different options but how do you actually know which one is the right one? If you need a bit of help, researching is the best place to start. This article will help you choose the sports betting app which is right for you.
Ask Around
If you have some friends or family members that are interested in sports betting, then you should be sure to ask them the different apps that they use. These recommendations will mean a lot as you are getting them from a reliable source. Not only that but if you log on to the app and you struggle with knowing exactly what it is you need to do in order to browse and place bets, you know who you can turn to and ask for more information.
Read Reviews
If you don't have any friends or family that use sports betting apps then the next best option is to have a look at the different reviews that are being left by people online. People online will tend to say exactly what they think and as such, you know if there are negative opinions of apps then you will find them. Not only this but you can see specifically what a certain person doesn't like about an app and assess whether or not this would be a deal breaker for you.
Be Sure the Site Offers What You Want
When it comes to looking at different websites, you should be sure that you have a clear image of what you want in your head, making it a lot more straightforward for you to work out whether or not the site you're considering is right for you. This means if you want a sports betting site with good offers then look out for sites with free sports picks, if you want to place bets on more unusual sports then head over to a bookmakers, all of this is going to make it a lot more straightforward for you to decide how to move forward.
Do a Trial Run
You aren't committed to whatever app you decide to use so why not give it a week for a trial run? In doing this, you can work out whether or not the app is right for you or whether you think it would be best to try out something different.
Conclusion
If you are considering getting into the world of sports betting, then you might currently find yourself a bit overwhelmed with choosing the website that is right for you. This is totally normal and as such, if you want some help with making the right decision then be sure to refer to the above.