Breeders' Cup Classic: Who Were the Best Winners Ever?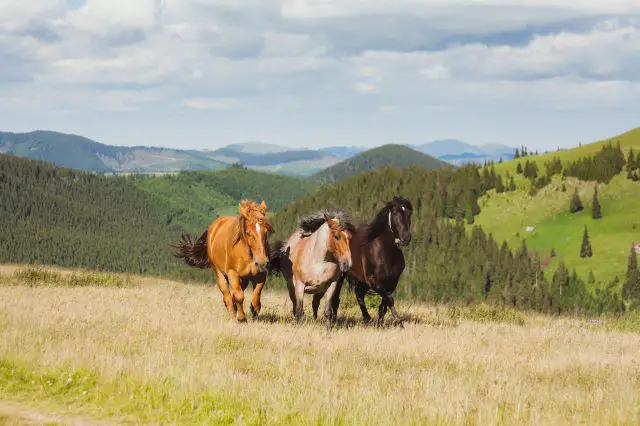 There isn't a more prestigious race on the American horse racing calendar than the Breeders' Cup Classic.
It is a race where legends are cemented, and only a few have been able to claim victory in the race. You can find here all the past winners by year: https://www.twinspires.com/breeders-cup/winners
This year's race is being billed as the one where Flightline etches his name into the history books, as many believe that he could be one of the greatest horses that we have ever seen.
But, which superstars are the John Sadler-trained runner looking to emulate, and which stars will be forever immortalized following their victory in the Classic?
American Pharoah
It would be hard to start anywhere else other than the only horse that has won the Grand Slam of Thoroughbred Racing. American Pharoah was the hot favourite to win the Classic in 2015 after becoming the first horse to win the Kentucky Derby, Preakness Stakes and Belmont Stakes since Affirmed in 1978.
However, he went one better than the Triple Crown winners before him by landing victory in the Classic. That win was recorded at Keeneland, the home of the Breeders' Cup this year, as American Pharoah romped to a victory by over six lengths from Effinex to win in a track record time.
Tiznow
Tiznow was always the horse that would turn up for the big occasion, and there was never any bigger occasion than the Breeders' Cup.
Aged three, the horse trained by Jay Robbins claimed victory in the Super Derby and Affirmed Handicap, before landing victory in the Breeders' Cup Classic at Churchill Downs.
However, in 2021, he would make history by becoming the only horse to ever successfully defend his title. The four-year-old didn't enjoy the best season leading up to the race at Belmont Park, as he finished third in both the Woodward Stakes and Goodwood Breeders' Cup Handicap.
But, when the lights shone the brightest, he turned up at Belmont Park to win by a nose from Sakhee in one of the most memorable finishes to the Classic that we have ever seen.
Zenyatta
While many legends of racing have won the Classic, the record for the quickest time to claim victory was set in 2009 by the legendary Zenyatta. She finished the Classic in a record time of 1:59.02, and in the process became the first mare to ever win the most lucrative race on the American calendar.
The John Sheriffs-trained was also a two-time winner at the Breeders' Cup, as she landed victory in the Ladies' Classic in 2008.
Her dominant victories on the track saw her named the American Champion Older Female Horse on three occasions, while she was also named the American Horse of the Year in 2020.
The only defeat on her racing record came in the Classic in 2010, as she was beaten by Blame at Churchill Downs.
Volponi
While many of the greats of the sport have won the Classic, it has also been prone to an upset throughout its illustrious history. One of the biggest shocks came in 2002, as Volponi claimed victory in the Classic despite being set as a huge 44/1 outsider.
He managed to claim victory in an extremely talented field, which included Milwaukee Brew, Hawk Wing, War Emblem and Macho Uno.
However, it was the manner of victory that caught the imagination as much as anything else, as he won by a stunning six and a half lengths, which remains a joint record for the biggest winning margin.
It was the biggest victory of his career, which was echoed by the fact that he didn't pick up a single win in the following season. But, it was evident that fans should always expect the unexpected at the Breeders' Cup.
Crafting Your Custom Firearm: The Art of Precision with 80 Lower Jigs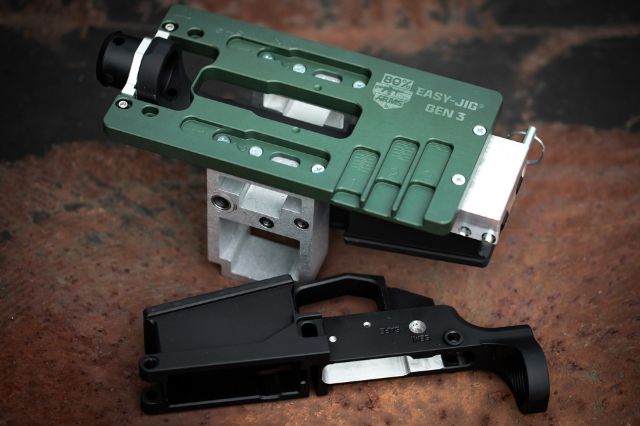 In the world of firearms enthusiasts, the allure of building a customized gun is a compelling one. It offers not only a deep sense of personalization but also a profound understanding of the inner workings of a firearm.
For those seeking to embark on this journey, a selection of 80 lower jigs is an indispensable tool that can make the process smoother and more precise.
Building a custom firearm is a meticulous endeavor that requires attention to detail, patience, and a thorough understanding of firearm components. An essential starting point is choosing the lower receiver, the core component of any firearm, which houses the trigger group, magazine well, and other critical parts.
The lower receiver plays a pivotal role in the overall performance of the firearm, making it a prime candidate for customization.
However, working on a lower receiver without the aid of specialized tools can be a daunting task. This is where 80 lower jigs come into play. These jigs are ingeniously designed fixtures that assist gun enthusiasts in precisely milling out the lower receiver to fit their specific needs and preferences. They are an absolute must-have for anyone looking to craft a personalized firearm.
The primary advantage of using 80 lower jigs is the level of precision they offer. These jigs are engineered to ensure that each cut, hole, and cavity is made with utmost accuracy. This precision is vital to guarantee that the firearm functions flawlessly, with minimal room for error. Whether you're building an AR-15, AR-10, or any other firearm, the quality and precision of the lower receiver are paramount.
Another significant benefit of 80 lower jigs is their versatility. These fixtures are compatible with various types of lower receivers, allowing firearm enthusiasts to work on different platforms. Whether you prefer a rifle, pistol, or shotgun, these jigs can accommodate your customization needs. This versatility makes them an indispensable tool for gunsmiths of all levels of expertise.
Furthermore, 80 lower jigs are designed with user-friendliness in mind. They often come with detailed instructions and guides, making the milling process more accessible for beginners. These step-by-step instructions can significantly reduce the learning curve, ensuring that even those new to gunsmithing can achieve professional-quality results.
Safety is a paramount concern when working with firearms, and 80 lower jigs are engineered to enhance this aspect of the process. These jigs provide stability and support during milling, reducing the risk of accidents or mistakes. By firmly securing the lower receiver in place, they ensure that the cutting and drilling procedures are carried out safely and efficiently.
While the advantages of using 80 lower jigs are numerous, it's crucial to remember that they are not a shortcut. Building a customized firearm requires diligence and respect for the firearm's potential danger. Proper knowledge of local laws and regulations is essential, and anyone considering this endeavor should seek out training and education to ensure safe and responsible gun ownership.
In conclusion, the art of building a customized firearm is an exciting journey that allows enthusiasts to express their unique preferences and gain a deep understanding of firearms. To embark on this path, a selection of 80 lower jigs is an invaluable tool that provides precision, versatility, user-friendliness, and enhanced safety.
With the right equipment and knowledge, anyone can turn their vision of a custom firearm into a reality, ensuring a personalized shooting experience like no other.
4 Outdoor Games You Can Play as an Adult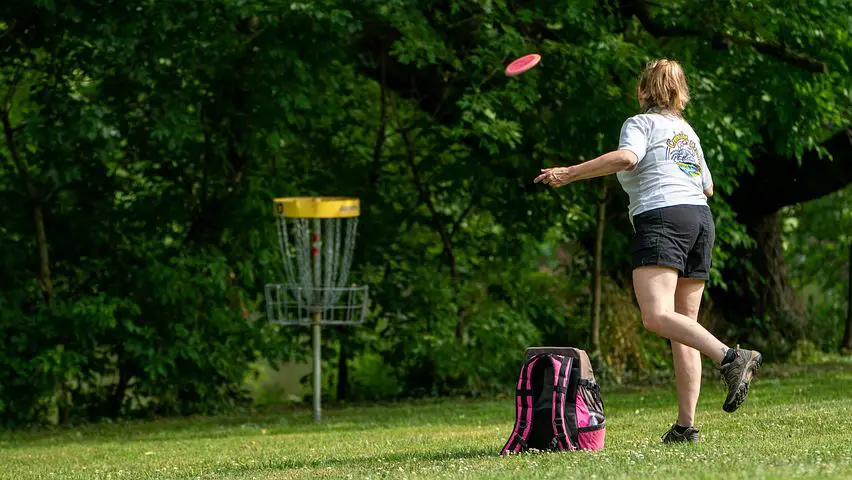 As warm weather approaches, it's time to get outside and enjoy the sunshine. Basking in the sun is always lovely, but can get pretty boring after a few hours. It's always good to bring a fun outdoor game with you to the beach, picnics, backyard parties, or any other occasion this summer. 
These four outdoor games are guaranteed to keep you and your friends entertained throughout the warm months. 
Lawn Darts
This is one of the most common lawn games for young and old because it can be adjusted in difficulty depending on who is playing. Lawn darts are easy to bring with you to a picnic in the park or a backyard gathering this summer. A pack of lawn darts usually comes with six darts in two different colors and a few hoops that can be placed on the ground wherever you like.
The goal of the game is to throw one dart at a time up into the air and try to aim for it to land within the hoop on the ground.  
Cornhole
Cornhole is a classic backyard game that is always a hit in summer barbeques and picnics. Cornhole sets are easy to find in stores or online and you don't have to get anything fancy to have a great cornhole experience.
The way that it works is there are two boards that are propped up at about a slight angle. Each board has a circular hole cut into it toward the top. The two boards should face each other at a significant distance that can be adjusted as you play. The goal is to throw one bean bag at a time and try to get it into the hole. 
This game can be played between two people or a team of two versus two.  
Disc Golf
This is an outdoor game that has developed a huge following in the last twenty or so years. It is now considered a legitimate sport with leagues and full disc golf courses all around the world. 
To play disc golf, all that is required is a disc or a frisbee and at least one basket to aim for. When you think about frisbees, you may picture a large, plate-shaped object, but disc golf discs are heavier and more compact than the ones you may see people throwing around at a park or on the beach. You can click here to check out all of the different types of designs that are available and to find some of the best-quality discs on the market. Although there are many disc golf courses available, you can also create your own disc golf game with a portable net. You can set one up on the beach or in a park and begin practicing your aim with friends and family.  
Badminton 
Among the many racket sports out there, badminton is probably the most relaxing. Badminton rackets are smaller and lighter than tennis rackets, so they can be easily carried from one place to another. 
This is a great outdoor game if you want to practice your hand-eye coordination and get some steps in.
Now that you have some ideas, it's time to get out there and spend your summer playing outdoor games. These four games will keep you entertained for hours on those long summer evenings and maybe even spark a new passion for outdoor activities.
The Best Bets to Place on Major League Baseball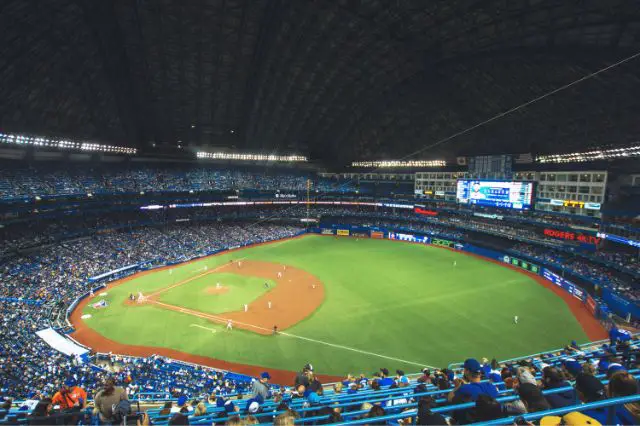 The decision by the Supreme Court for states to be able to legalize sports betting was a monumental one. At present, 36 states have given the nod for punters to start betting on sports in some form, and another three could get in on the action in the course of 2023. Some states offer sports bettors more freedoms, whereas others are more restrictive. Depending on the state, it's possible to bet at a betting shop, in a casino or on a mobile phone, or all three.
One sports event you might consider laying money down on is a baseball game. Below is a look at some of the different bets you can place on a baseball match, plus a consideration of the pros and cons of each.
Moneyline bets
A moneyline bet is the simplest type of bet and involves betting on the team you think will win. It doesn't matter whether your team wins by 100 runs or by 1. All that matters is that they win. If they win, you win. How much you win depends on whether the team you're betting on is the favorite or the underdog, which you can find out by checking the baseball odds.
The advantage of moneyline betting being so straightforward also proves to be a key disadvantage. Moneyline bets aren't good for winning lots for money because they're the easiest type of bet to make.
Totals bets
These bets are also commonly referred to as "Overs and unders" bets and are likewise simple bets, only this time you're betting on the total number of runs scored in the game. The sportsbooks will predict that the teams will score in total a certain amount of runs. All you have to do is bet whether the actual amount will be higher (an overs bet) or lower (an unders bet).
The ease of totals betting is one of the big pros of this type of bet. You also have a fifty-fifty chance of winning, so the odds aren't heavily stacked against you, and if you have a classic matchup, there's a big certainty of the under. You can also bet on specific segments of the game, such as the first five innings, halves, quarters or the entire game.
Totals betting does have its disadvantages, however. One is that sportsbooks want equal betting on both sides and will move the betting lines around to ensure this. You should also be wary of the potential for extra innings. Some sportsbooks will include extra innings, whereas other won't, so check how extra innings would affect the outcome of your bet.
Run line bets
Run line bets are like spread bets, only they have a fixed spread and the money paid out beside the number is what changes. The sportsbooks will set a run line, which is the number above or below which a team has to win or lose a game, depending on how you've bet.
One of the best advantages of run line betting is that if you think a team will win by a significant amount, you can earn a big payout. If, however, you think the underdog is a better bet, you won't win as much because it's a safer bet, whereas if you were making a moneyline bet, the underdog would win you more money because it's a riskier bet.
Reverse run line bet
This is a bet in which the favorite and the underdog are flipped for the wager. As a result, the payouts become massively different. If a favorite had to win by 1.5 runs in a standard line bet, now they have to lose by fewer than that number; and the underdog would have to win by more than that amount, rather than lose.
If you think the underdog is going to pull something extraordinary out of the bag, a reverse run line bet is the one to choose, and if the underdog does come up trumps for you, you'll receive a handsome payout.
Futures bets
A futures bet is a bet on something that is going to happen and isn't decided by one game. The most common of these is a bet on who will win the World Series. You can place a futures bet at any time: before the season, during the pre-season, during the regular season or even during the playoffs.
These types of bets are fun and pay out well if you bet correctly. You can also hedge if things aren't looking good for your bet. The cons of such bets are that it's hard to make predictions and that the betting lines move a lot.
Major League Baseball always provides excitement. The bets above can add even more to your enjoyment of an MLB game. Why not give them one of a try and see how you do?