Here Are the Skills Required to Become a Precise Archer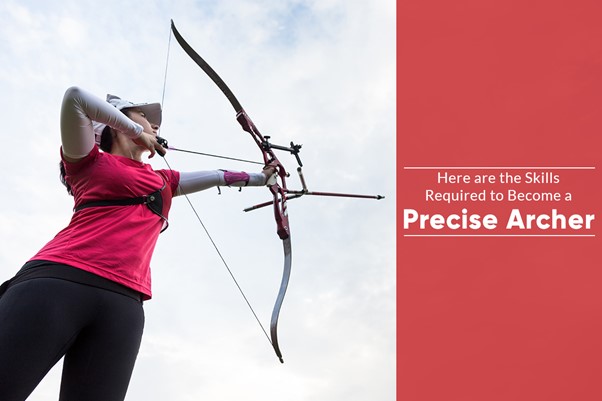 Archery is an age-old sport that has seen immense development since its inception. The sport has undergone several improvements and changes. The sport's popularity has exponentially grown with time, and there are some critical skills one needs to become a successful archer.
If you cannot physically engage in the archery sport, you can install the archery game on your mobile device. The game is designed to mimic the sport's most authentic form and provide an immersive experience. In online matches, you can engage in 1V1 or 1VN intense battles and flex your knowledge. Most of the skills required to be a successful archer in real-life are also implemented when playing online archery match sessions.
So, look at the skills you must master to become a precise archer.
Coordination and balance
Archery is about learning how to shoot an arrow accurately and hit the bullseye. Although you will develop your unique technique of shooting an arrow through training, it is essential to be balanced and coordinated. To ensure maximum success, you must coordinate all the steps in shooting an arrow. The process includes picking up the bow and transferring your energy from the shoulders to the hands and ten to the arrow.
Even when you are playing online matches, you need to have excellent hand-eye coordination. Without this, you will miss your target. You must carefully lift the bow and balance your arrow. Ensure you are concentrating on the target before shooting the arrow.
Precision and accuracy
The primary goal is to shoot the bullseye. Therefore, you cannot become an archer without a keen sense of accuracy and precision before you shoot the arrow.
Accuracy is the ability to ensure the arrow will hit exactly where you want it to hit. Nailing this skill is a critical part of becoming a successful archer. The sense of accuracy will develop through training. So, it would be best if you did not give up.
Ability to remain composed and calm
By remaining composed and calm, you can achieve a lot of things. For example, you may feel under a lot of pressure when trying to align your bow to shoot the arrow and hit the target. However, you cannot give in to the pressures.
Remaining calm under pressure is a virtue and can make you a great archer. After all, this sport requires individuals to have meticulous and free minds. If you are feeling nervous, you'll miss noticing the little details regarding your target.
Also, remaining calm will keep your hands steady, so you can shoot the arrow and ensure it goes where you want it to.
A keen perception of depth
A keen perception of depth is critical and will come through training. By mastering this skill, you can judge the distance between the target and yourself. It is a vital skill and one that is quite hard to master.
You must train your mind to process the physical distance of the target you are presented with. If you are not great at reading distance, you must pour your efforts into practising and training. Also, it is essential to remain calm so your mind is not clouded with anxious thoughts.
Master the art of arrow handling and drawing
The first step to master in archery is how to draw the arrow and load it with your bow. Although this step is not required when playing online archery games, it is vital if you wish to become an archer in the real world.
If you are a beginner, it can be pretty challenging to master the art of arrow drawing and handling. You need to learn it through training. First, you must align your hands, shoulders, elbow, and neck with the bow and the bullseye. Then, you are close to shooting when you have loaded and drawn your arrow.
Arrow nocking
Arrow nocking is another skill that will take time and practice to nail. You must not take this process for granted.
Arrow nocking is when the archer fastens the arrow's nock on the bowstring. It would be best if you held the arrow in a particular position while doing this. To master this, you need to have upper body training to master the skill.
Besides these, you need motivation and discipline to become a successful archer. You need to have a never-give-up attitude and don't shy away from training. If you engage in online archery games, you must play suitable practice matches to perfect your aim and hand-eye coordination. You can even observe other archers take note of their form and technique of shooting the arrow.
The Bottom Line
Archery is a great sport that can make you physically fit and teach you outstanding skills that you can apply to other aspects of your life. However, to become a precise and successful archer, you must master the above-mentioned skills. These skills will help you become an expert from a beginner archer.
If you don't have the bow and arrow equipment or don't wish to take part in real-world competitions, you can participate in online archery competitions by downloading the app. Install the app on your phone, register with your phone number and email address, and pay a small entry fee to participate in tournaments. You can compete against several online participants from across the globe and show off your skills. All the best!
Crafting Your Custom Firearm: The Art of Precision with 80 Lower Jigs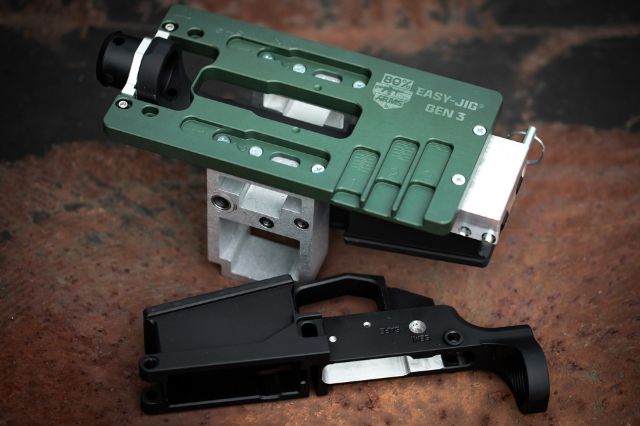 In the world of firearms enthusiasts, the allure of building a customized gun is a compelling one. It offers not only a deep sense of personalization but also a profound understanding of the inner workings of a firearm.
For those seeking to embark on this journey, a selection of 80 lower jigs is an indispensable tool that can make the process smoother and more precise.
Building a custom firearm is a meticulous endeavor that requires attention to detail, patience, and a thorough understanding of firearm components. An essential starting point is choosing the lower receiver, the core component of any firearm, which houses the trigger group, magazine well, and other critical parts.
The lower receiver plays a pivotal role in the overall performance of the firearm, making it a prime candidate for customization.
However, working on a lower receiver without the aid of specialized tools can be a daunting task. This is where 80 lower jigs come into play. These jigs are ingeniously designed fixtures that assist gun enthusiasts in precisely milling out the lower receiver to fit their specific needs and preferences. They are an absolute must-have for anyone looking to craft a personalized firearm.
The primary advantage of using 80 lower jigs is the level of precision they offer. These jigs are engineered to ensure that each cut, hole, and cavity is made with utmost accuracy. This precision is vital to guarantee that the firearm functions flawlessly, with minimal room for error. Whether you're building an AR-15, AR-10, or any other firearm, the quality and precision of the lower receiver are paramount.
Another significant benefit of 80 lower jigs is their versatility. These fixtures are compatible with various types of lower receivers, allowing firearm enthusiasts to work on different platforms. Whether you prefer a rifle, pistol, or shotgun, these jigs can accommodate your customization needs. This versatility makes them an indispensable tool for gunsmiths of all levels of expertise.
Furthermore, 80 lower jigs are designed with user-friendliness in mind. They often come with detailed instructions and guides, making the milling process more accessible for beginners. These step-by-step instructions can significantly reduce the learning curve, ensuring that even those new to gunsmithing can achieve professional-quality results.
Safety is a paramount concern when working with firearms, and 80 lower jigs are engineered to enhance this aspect of the process. These jigs provide stability and support during milling, reducing the risk of accidents or mistakes. By firmly securing the lower receiver in place, they ensure that the cutting and drilling procedures are carried out safely and efficiently.
While the advantages of using 80 lower jigs are numerous, it's crucial to remember that they are not a shortcut. Building a customized firearm requires diligence and respect for the firearm's potential danger. Proper knowledge of local laws and regulations is essential, and anyone considering this endeavor should seek out training and education to ensure safe and responsible gun ownership.
In conclusion, the art of building a customized firearm is an exciting journey that allows enthusiasts to express their unique preferences and gain a deep understanding of firearms. To embark on this path, a selection of 80 lower jigs is an invaluable tool that provides precision, versatility, user-friendliness, and enhanced safety.
With the right equipment and knowledge, anyone can turn their vision of a custom firearm into a reality, ensuring a personalized shooting experience like no other.
4 Outdoor Games You Can Play as an Adult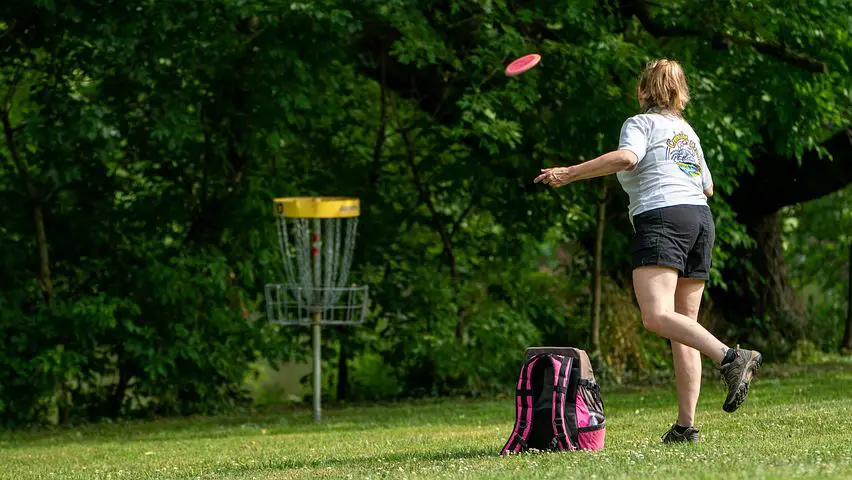 As warm weather approaches, it's time to get outside and enjoy the sunshine. Basking in the sun is always lovely, but can get pretty boring after a few hours. It's always good to bring a fun outdoor game with you to the beach, picnics, backyard parties, or any other occasion this summer. 
These four outdoor games are guaranteed to keep you and your friends entertained throughout the warm months. 
Lawn Darts
This is one of the most common lawn games for young and old because it can be adjusted in difficulty depending on who is playing. Lawn darts are easy to bring with you to a picnic in the park or a backyard gathering this summer. A pack of lawn darts usually comes with six darts in two different colors and a few hoops that can be placed on the ground wherever you like.
The goal of the game is to throw one dart at a time up into the air and try to aim for it to land within the hoop on the ground.  
Cornhole
Cornhole is a classic backyard game that is always a hit in summer barbeques and picnics. Cornhole sets are easy to find in stores or online and you don't have to get anything fancy to have a great cornhole experience.
The way that it works is there are two boards that are propped up at about a slight angle. Each board has a circular hole cut into it toward the top. The two boards should face each other at a significant distance that can be adjusted as you play. The goal is to throw one bean bag at a time and try to get it into the hole. 
This game can be played between two people or a team of two versus two.  
Disc Golf
This is an outdoor game that has developed a huge following in the last twenty or so years. It is now considered a legitimate sport with leagues and full disc golf courses all around the world. 
To play disc golf, all that is required is a disc or a frisbee and at least one basket to aim for. When you think about frisbees, you may picture a large, plate-shaped object, but disc golf discs are heavier and more compact than the ones you may see people throwing around at a park or on the beach. You can click here to check out all of the different types of designs that are available and to find some of the best-quality discs on the market. Although there are many disc golf courses available, you can also create your own disc golf game with a portable net. You can set one up on the beach or in a park and begin practicing your aim with friends and family.  
Badminton 
Among the many racket sports out there, badminton is probably the most relaxing. Badminton rackets are smaller and lighter than tennis rackets, so they can be easily carried from one place to another. 
This is a great outdoor game if you want to practice your hand-eye coordination and get some steps in.
Now that you have some ideas, it's time to get out there and spend your summer playing outdoor games. These four games will keep you entertained for hours on those long summer evenings and maybe even spark a new passion for outdoor activities.
The Best Bets to Place on Major League Baseball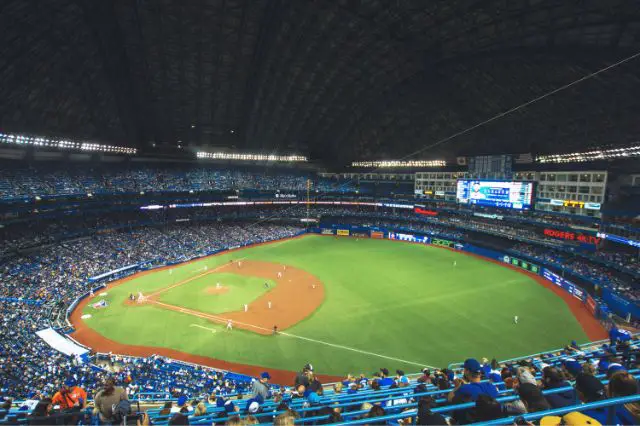 The decision by the Supreme Court for states to be able to legalize sports betting was a monumental one. At present, 36 states have given the nod for punters to start betting on sports in some form, and another three could get in on the action in the course of 2023. Some states offer sports bettors more freedoms, whereas others are more restrictive. Depending on the state, it's possible to bet at a betting shop, in a casino or on a mobile phone, or all three.
One sports event you might consider laying money down on is a baseball game. Below is a look at some of the different bets you can place on a baseball match, plus a consideration of the pros and cons of each.
Moneyline bets
A moneyline bet is the simplest type of bet and involves betting on the team you think will win. It doesn't matter whether your team wins by 100 runs or by 1. All that matters is that they win. If they win, you win. How much you win depends on whether the team you're betting on is the favorite or the underdog, which you can find out by checking the baseball odds.
The advantage of moneyline betting being so straightforward also proves to be a key disadvantage. Moneyline bets aren't good for winning lots for money because they're the easiest type of bet to make.
Totals bets
These bets are also commonly referred to as "Overs and unders" bets and are likewise simple bets, only this time you're betting on the total number of runs scored in the game. The sportsbooks will predict that the teams will score in total a certain amount of runs. All you have to do is bet whether the actual amount will be higher (an overs bet) or lower (an unders bet).
The ease of totals betting is one of the big pros of this type of bet. You also have a fifty-fifty chance of winning, so the odds aren't heavily stacked against you, and if you have a classic matchup, there's a big certainty of the under. You can also bet on specific segments of the game, such as the first five innings, halves, quarters or the entire game.
Totals betting does have its disadvantages, however. One is that sportsbooks want equal betting on both sides and will move the betting lines around to ensure this. You should also be wary of the potential for extra innings. Some sportsbooks will include extra innings, whereas other won't, so check how extra innings would affect the outcome of your bet.
Run line bets
Run line bets are like spread bets, only they have a fixed spread and the money paid out beside the number is what changes. The sportsbooks will set a run line, which is the number above or below which a team has to win or lose a game, depending on how you've bet.
One of the best advantages of run line betting is that if you think a team will win by a significant amount, you can earn a big payout. If, however, you think the underdog is a better bet, you won't win as much because it's a safer bet, whereas if you were making a moneyline bet, the underdog would win you more money because it's a riskier bet.
Reverse run line bet
This is a bet in which the favorite and the underdog are flipped for the wager. As a result, the payouts become massively different. If a favorite had to win by 1.5 runs in a standard line bet, now they have to lose by fewer than that number; and the underdog would have to win by more than that amount, rather than lose.
If you think the underdog is going to pull something extraordinary out of the bag, a reverse run line bet is the one to choose, and if the underdog does come up trumps for you, you'll receive a handsome payout.
Futures bets
A futures bet is a bet on something that is going to happen and isn't decided by one game. The most common of these is a bet on who will win the World Series. You can place a futures bet at any time: before the season, during the pre-season, during the regular season or even during the playoffs.
These types of bets are fun and pay out well if you bet correctly. You can also hedge if things aren't looking good for your bet. The cons of such bets are that it's hard to make predictions and that the betting lines move a lot.
Major League Baseball always provides excitement. The bets above can add even more to your enjoyment of an MLB game. Why not give them one of a try and see how you do?