Your One-Stop Guide to Choosing an HVAC Contractor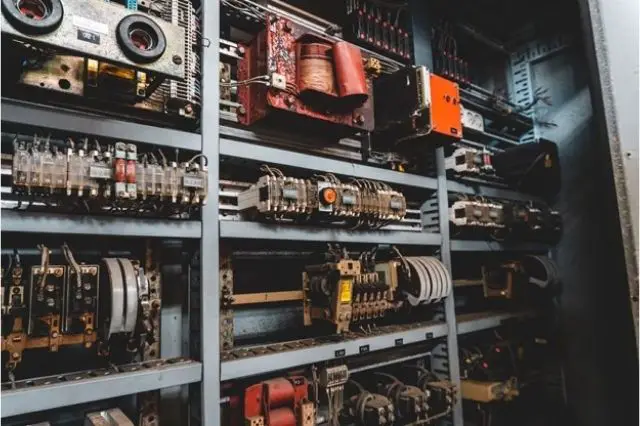 Introduction
Choosing an appropriate heating or cooling system for your house will always be a big investment. Ideally, you want your system to last 20 years or more, can add value to your home, and provide you and your family comfortability throughout the year. Did you know that installing an air conditioner can work with poisonous gases and combustible fuels, or low and high-voltage wiring? Installing an HVAC system is one of the only services that include electrical work, plumbing, metalwork, and carpentry –– it's a very technical process that requires professional work from trained technicians.
Whether you're searching for HVAC maintenance, installation, or repair, it's important to choose the right contractor for a job well done. Failure to conform to any of the required procedures will result in significant discomfort, high energy bills, and a significantly shortened life expectancy for your machinery. However, with a plethora of contractors about, how do you know that you're hiring the best one for the job? Fret not, as we have the tips and tricks you need!
Conduct Sufficient Research
Before settling on a particular New York heating company, you need to be sure that they have relevant licenses and certificates to offer HVAC services in the area. If they have the proper insurance, this means that you won't be held accountable for any damages or licenses that may occur during the project or on your property. Although this is often overlooked by homeowners, ensuring that the contractor is insured can greatly save you from additional burden and stress.
In addition, you should use a contractor that has NATE certifications to see if he has passed the North American Technician Excellence industry standards through certification courses and testing.
Know The Equipment
You should be aware of any information concerning the current home's heater and cooler system. We strongly recommend knowing your furnace and AC system's serial number, approximate age of equipment, brands used, and the model number of the HVAC equipment.
If needed, take photos of these relevant details, especially the ID tag number. You might want to take note of how many times your system has been serviced, and rooms in your house that are either too hot or too cold. These data can help your HVAC contractor to determine the exact system that is best suited to your needs.
Referrals
The next contractor you hire may have already installed or serviced a system in your loved one's or acquaintances' homes. As such, it might be worth asking around for recommendations through word-of-mouth, or by scouring and posting within relevant Facebook groups.
Alternatively, you can Google "best HVAC contractor near me" and look at the listings that come up. Take some time to go through their Google reviews and assess what their previous customers have said about them. Remember to only consider contractors with a majority of positive reviews and a rating of four stars and above.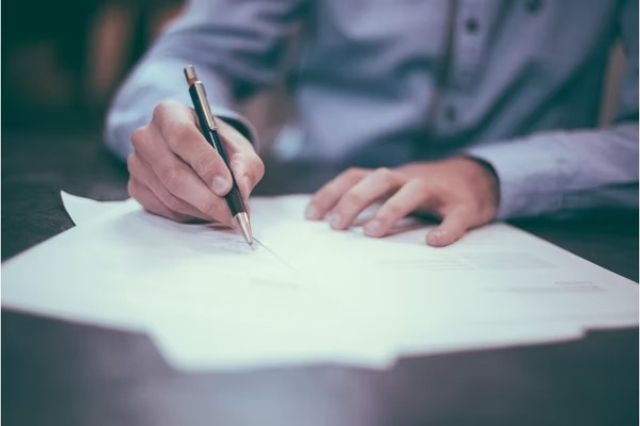 Finding References
If you have an ideal HVAC contractor in mind, why not drop them a call and ask for previous client references? Getting in contact with previous customers and posing questions relating to the contractor's experience is a good way of getting a better understanding of the contractor's work habits and quality of workmanship. Some questions you may ask include their punctuality, whether they made sure that the customers were satisfied with the service, their professionalism and if they tidied up at the end, the possibility for any hidden costs, and if the contractor performed tests to check the system's functionality. 
Special Rebates and Offers
Who can say no to free offers and exclusive discounts?Buying a new heating and cooling system can be extremely costly, which is important that you search for any available promotions that can offset the cost. Rebates are usually available for energy-efficient heating and cooling systems, so do check those out!
You could also ask your local utility company if they have any discounts or rebates going on. Some companies can provide you with rebates by simply exchanging your old system for a new high-efficient system.
Get an In-Home Evaluation
Before getting a recommendation on what type of system you should use, your contractor must conduct an evaluation of your house and your current systems to accurately determine your needs. This will help him craft better recommendations and install properly-sized HVAC equipment depending on your home's age, size, amount of available insulation, number and condition of windows, and other relevant factors.
If you have a forced-air HVAC system, a professional contractor should inspect the duct system. This is to check if it is properly insulated if there are leaks and airflow measurements can also be taken during this in-home evaluation.
Detailing Estimates
We strongly recommend not narrowing your search down but keeping a list of potential options open. Write down a list of potential contractors and compare their quotes to the smallest detail –– such as the costs, warranties, and level of energy efficiency. However, do note that a lower price does not necessarily mean a good deal. Choosing a cheaper contractor might only result in a slipshod, inefficient service that'll end up costing you more for high energy consumption. Compare the estimates, but be smart about it!
Writing Up a Proposal
Do remember to draw up all the relevant contract terms and conditions, and make sure both parties are on the same page prior to signing them. If there are any unclear areas or disagreements, clarify them and reach common ground before placing a signature down. You shouldn't be agreeing to anything in the contract if it isn't in writing, so you must be agreeable with the costs, job schedule, system model, and warranty information. If your contractor decides to go back on his word, you'll have this proposal to rely on.
Inspect Your New HVAC system
Lastly, your contractor should be able to give you a walk-through or step-by-step installation process so that you can have a clear understanding of the project and ask any questions before the process begins. You should have decent knowledge of how a thermostat works, the location of your air filters, and when you need to send your HVAC system in for servicing.
Conclusion
These are some of the tips we have for you and we hope that they help you find the right contractor. Remember to always, do your research, get referrals and look for energy-efficient systems!

Future-Proof Skills for Structural Engineers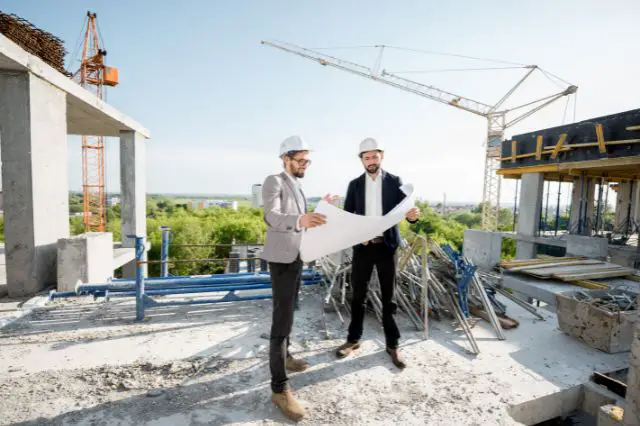 Structural engineers play a vital role in building infrastructure projects for the public as well as the private sector. These engineers oversee the construction process of buildings, roads, dams, tunnels, highways and other projects related to infrastructure. In today's world of high competition, structural or civil engineers who possess the proper education, training and expertise can get multiple opportunities and career options. These engineers having expertise in their field, use a wide range of knowledge and skills to grow and promote their professional careers in the public and private sectors. This article comprehensively describes the future-proof skills that structural engineers must possess to pursue a successful career in the future.
Future-Proof Skills for Structural Engineers
A brief detail of the skills that are valuable for structural engineers in the future is provided below.
1. Project Management Skills
Structural engineers are leaders on any project related to construction and infrastructure, so they must have the ability to supervise a project right from the beginning to the finish. They have to work with different types of requirements and standards, deal with different types of clients, and work with different workers and professionals. The engineers are a center for the design and management of any infrastructure project. When you are working as a civil engineer, you have to work within a fixed budget and meet the project's deadline as well. Besides this, the engineer must ensure the quality of the project. All these responsibilities cannot be fulfilled without possessing excellent project management skills.
2. Leadership Skills
Structural or civil engineers are required to work with diverse teams, including investors, contractors, architects, site engineers and other engineers, project managers, suppliers, trainees, and workers. If you are leading a large team as a structural engineer, it is good for the project but it also requires some skills so that all members feel informed, motivated and commended for their role. Besides this, leadership skills are also needed to provide direction and feedback to other team members in an effective and constructive manner.
3. Communication Skills
Besides many other skills, good communication skills are the most important skill that a structural or civil engineer must possess. The engineers have to speak with people who are from diverse sectors and backgrounds. They are required to explain and elaborate on complex technical ideas and issues so that a common person can understand. Being a structural engineer, you must deliver your ideas and suggestions in a clear, concise way that is easy to understand so that all stakeholders can follow you in a given project. Leaving vagueness in your ideas about a project may bring delays and hurdles in the near future. In addition to this, structural engineers must have good listening skills for a better understanding of the needs and concerns of co-workers.
Structural engineers must have the ability to deliver written reports, plans, presentations, and correspondence to a variety of audiences in a clear and concise way. The audiences include people from diverse backgrounds and professions such as architects, investors, site engineers, urban planners, regional planners, technicians, and traders. For performing other responsibilities, the engineers need to communicate with government officials, citizens, and other people who do not have technical knowledge and background in engineering and technology.
4. Finding Errors and Omissions
Structural engineers can avoid many types of errors in projects by analyzing and evaluating the work of others. According to the report of Mcgraw Hill Construction, errors and omissions are the main concerns for business owners for management of uncertainty and expectations in building design and construction. According to a survey, 80 percent of the owners responded that additional work and costs in a construction project are unavoidable if there are errors and omissions in the project. These problems are particularly faced by engineers in the design and construction of bridges. It requires years of experience to find errors and shortcomings in the project and suggest cost-optimized solutions to problems to stakeholders.
5. Time Management Skills
If you are a structural or civil engineer, it is very important for you to remember that time never waits for anyone. You must work according to the deadline and deliver the project when it is required. The schedule is taken into deep consideration in any construction or civil engineering project, and is not taken lightly. Delays in the construction project have damaging effects on different construction stages such as the construction plan, and it can significantly damage your company's reputation. Therefore, you must allocate your time effectively and efficiently so that all the steps in the construction project meet the deadline and quality requirements within the given budget.
6. Problem-solving Skills
As civil engineers work to resolve issues and problems faced by society, so they must possess outstanding problem-solving skills. The engineers work on complex projects and are engaged in every step, from planning and design to implementation. They must be ready to deliver creative, efficient, safe and cost-effective solution of any technical and engineering problem related to design and implementation of ideas.
7. Organizational Skills
Order is an essential element during the design and implementation process of any civil engineering project. Structural engineers must be able to prepare the plans and save the plans physically and digitally. The engineers must maintain the drawings and designs of projects, keep the records of costs and many other things. They must monitor the supply of materials and other items to avoid shortages on regular basis. To achieve all this, the engineers should have good organizational skills.
8. Experience in Advanced Software Tools
This is the era of IT and computers. So structural engineers must be familiar with commonly used engineering tools that assist them in the design, analysis, and planning. The engineers must be proficient in AutoCAD, SketchUp, MS Office, Primavera P6, MS Project, Autodesk Maya, and AutoCAD Civil 3D. These tools help the engineers check designs according to different international design codes. These tools provide graphical outputs which can be printed in the reports, and this makes reports more convincing and presentable to the clients.
9. Programming Skills
Code is extremely powerful and it helps structural engineers to replicate the same task repeatedly with 100 percent reliability. It becomes very useful for structural engineers if they combine their technical engineering knowledge and skills with programming. With API technology such as SkyCiv API increasingly being incorporated into structural engineering, it becomes the need of the hour for a structural engineer to learn programming. Most of companies want to hire structural engineers with programming skills but very few graduates can write code. If you are a structural engineer and passionate to learn programming, you can start with Python, C++, and VBA and then move forward to learn other languages.
How to Run a Better Business in 2022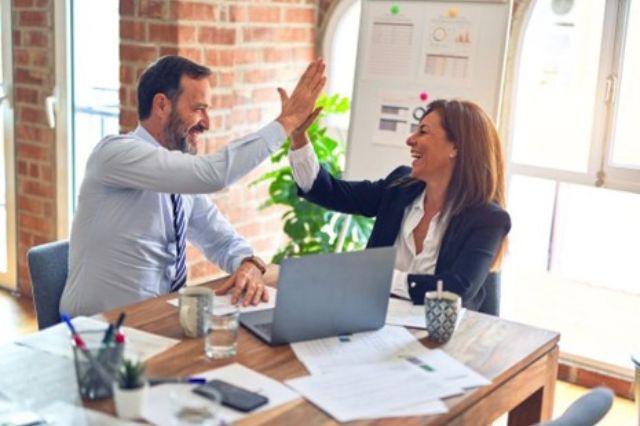 If you're trying to streamline your business success, you likely need a good set of skills in your business toolkit to continue thriving as you desire. Thankfully, there are many ways to improve your business, and we've got the inside scoop on these tips and tricks for 2022! It doesn't matter if you're starting from scratch or trying to improve last year's outcomes, as these suggestions are applicable wherever you are with improving your business. Let's get started.
Get a Good Team
Take some time to round up the right team members for the job. You'll want people who have the skills and talents you need to succeed in your line of work. Likewise, you'll also need to run background checks on all potential candidates so you can ensure you're hiring those you can trust.
Creating a team you truly feel you can count on takes time. Don't rush this critical part of the hiring process. In the end, you'll have a supportive staff ready to work! Plus, when it comes time to consider employee retention strategies, you're already on track for success.
Set Clear Goals
Getting your business thriving is all about setting clear goals. Set intentions with your staff every quarter so that everyone will stay on the same page regarding what will need to be accomplished on a daily bases. Don't let anything stand in the way of your productivity. Consider popular goal-setting frameworks like OKR goals and SMART goals to get started managing your business.
There are many different goal templates and formats to consider. See what works for you and your staff. Remember to consider both short-term and long-term goals and create goals that fill the big picture and the details. All these steps will give you the foundation you need to get you where you want to go with running a better business this year.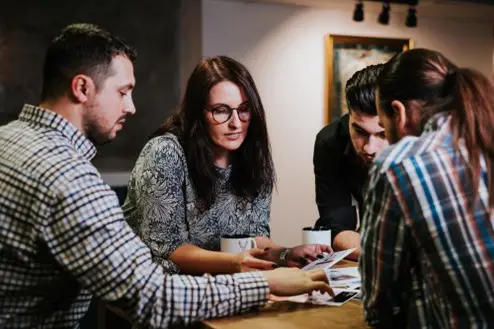 Encourage Team Activities
Building a strong workplace culture is critical to the well-being of your staff as well as the functioning of your business. You want to ensure that your workplace is positive and that everyone feels comfortable and included. Hold friendly competitions like employee of the month, raffles, and group goals.
Assign different groups to work on tasks with rewards such as free lunch or taking everyone out for karaoke. You might also encourage bonding activities or icebreakers by playing charades or Scattergories during the end of work meetings or at work parties. Any way you can include some time to get to know one another as team members will be beneficial for your company's flow and culture.
Continue Your Learning
You can go the extra mile by continuing your learning as a business leader through online education courses, workshops, seminars, and more. Always be on the lookout for changing work styles and technology updates you should be aware of.
Embrace these positive changes to continue running your business optimally. You might even consider returning to school to get additional accreditations and apply these new insights to your business. Getting ahead of new strategies will help ensure that your business stays relevant and can thrive for longer. As new business strategies and technologies develop, you can stay ahead of the competition by learning about these innovations earlier on.
The Bottom Line
Running your business better in 2022 is about picking up the pace and remembering that great things are built by teams. Consider these suggestions, and don't settle for less than you desire for your business. All your goals are possible with the right attitude, patience, and skill sets. Make this year your year for business.
What Soft Skills Do Budding Entrepreneurs Need to Make It?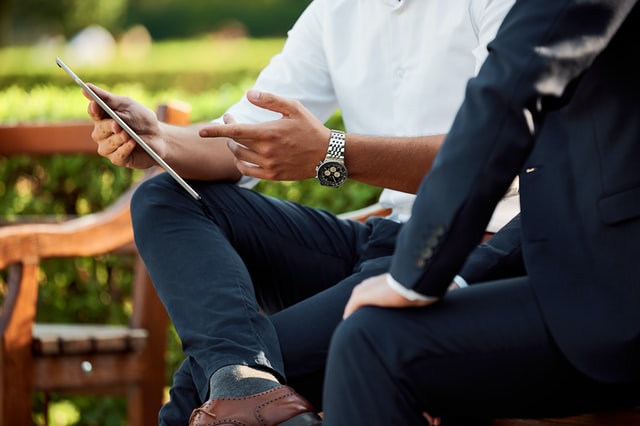 Being gifted at the technical or specialist aspects of your job will only take you so far these days. As reported in Monster's The Future of Work 2021: Global Hiring Outlook, the qualities employers are most seeking are the so-called 'soft skills'. These include the ability to collaborate, think critically, persevere, manage their time, and communicate. Dependability—being someone the company can count on—also ranks highly on the list. If you are a budding entrepreneur, how can you display these skills and be the leader your team needs to achieve ambitious goals?
Building Communication Skills
If you want to shine in the business sphere, you will need to actively assess and (if necessary) improve your communication skills. Good communication not only involves using the right verbal and body language, but also practicing active listening techniques. These skills can be honed by undertaking a communication and body language course, many of which are offered online. These courses teach students the correct posture and gestures to adopt when you are discussing a matter with others. For instance, your hands should be in an open position, your arms should remain at your sides, and your body should be turned towards the person. Saying phrases like "I see," or "Yes, I understand," indicates empathy and a genuine interest in the person speaking. Good communication also extends to receiving and giving feedback. Professionally-led feedback courses will help you receive objective feedback from staff, so you know which areas you need to work on.
Harnessing the Talents of Your Team
As stated by Tommy Mello A1 Garage owner, top leaders expect – they don't inspect. Although your business may be new, if you have hired staff, don't fall into the mistake of micromanaging them. Hire good talent and let them shine; don't ask them if they've answered every email or taken care of every order if you know they are diligent and customer-focused. To support your team, ensure they have detailed instructions (written and if possible on video) on how to carry out their role. Make yourself available via phone or in person when they need a query answered and send them friendly Looms (video messages) to explain any areas of confusion (instead of always contacting them in written form). Schedule regular meetings, so you can discuss the progress of projects, as well as any obstacles or setbacks. Have progress checks in place, relying on project management software, so you can easily check the respective stages of different projects.
Being Flexible
Projects may run into stumbling blocks that necessitate a good 'Plan B'. As a leader, you should be able to adapt to new or changing demands, so you can find another way of reaching or even slightly shifting your goal. Being flexible involves much more than being a strategic thinker, however. It also involves offering your employees the chance to embrace a flextime working schedule or one that enables them to have a good work-life balance. So long as the progress of projects is steady, there is no need to make rigid demands on employees. Research has shown that millennials and younger generations prioritize flexibility when it comes to finding a company to hitch their wagon onto.
If you want to be a great leader, start working on your soft skills from the word go. Although there is a myriad of skills to hone, three of the most important are communication, delegation, and flexibility. You should also set a good example through your diligence and passion for providing quality work to your clients.