Business Process Modeling: What is it, and Why is it Needed?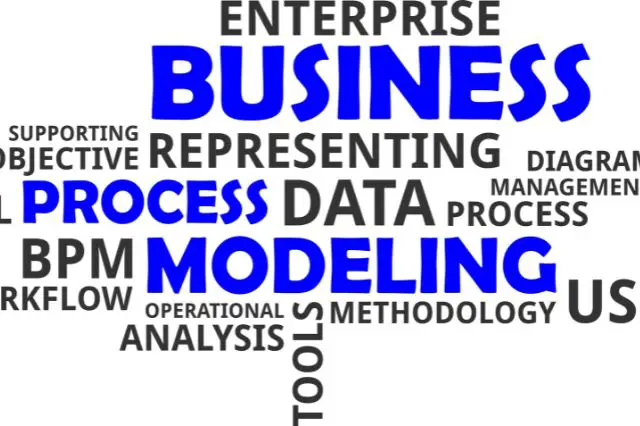 What does a tailor do before making a dress? That's right, the pattern! And what happens before the fashionable clothes end up in our closet? It's a long process involving, among other things, the fashion show of the current season on the runways.
So a fashion collection, before it becomes mass and brings profit, goes through a modeling stage, when the developers think out the smallest nuances of cut, color, accessories, and combination of accessories. And only after the future dress is visualized on paper and in the cutting can you move on to creating a fashion collection of clothes.
Ideally, this is how any product to be launched on the market should go, and the business process for its production should be thoroughly thought out and planned. It is the case in large companies, and business process modeling has been invented for this purpose.
Today we will briefly talk about the business process modeling system which use popular free essay maker, why it is needed, and how it is applied. And we'll start with a little historical background.
Modeling Business Processes: a Bit of History
The need to streamline manufacturing and business processes has become apparent with the development of the industry. The first business process modeling tools were aimed at visualizing all components of production, supply, sales, and everything an industrial enterprise engages in.
A pioneer in this field was the Polish engineer Karol Adamecki (1866-1933). In 1896, he presented monograms, which visualized everything happening at a given moment in a company.
Even then, in the 19th century, the language of science and business was English. Therefore, for the work to be widely known, it had to be at least released in English.
A much greater resonance was caused by the development of the British engineer Henry Gant (1861-1919). In 1910 he introduced a tape chart that allowed you to track the status of all processes in an enterprise at any given time. The development was named after its inventor – the Gantt chart. More than a hundred years have passed since then, but the Gantt chart is still relevant and allows to solve many organizational problems:
As production became more complex, so did the modeling of business processes of the enterprise. For example, PERT (Project Evaluation and Review Technique), which appeared in the 1950s, made it possible to work with many values, including uncertain and changing throughout the project.
Since then, the methodology of business process modeling has undergone some changes. In the most general terms, we can distinguish two main approaches, namely functional and object-oriented:
The functional approach considers a function or operation as the basis, and the business process is represented as a sequence of functions.
The object-oriented approach depicts the interaction of objects as production units without detailing operations but with a mandatory description of conditions and events on which the business process depends.
Sometimes the simulation approach or simulation modeling is distinguished as a separate approach. It involves modeling the behavior of business processes under different conditions, taking into account different internal and external influences, followed by an analysis of the dynamic characteristics of processes and resource allocation. We can say that simulation modeling includes elements of both functional and object-oriented approaches.
To date, various methods and notations of business process modeling are used, allowing you to choose the best for a particular area of activity.
Goals of Business Process Modeling
The ultimate goal of business process modeling and everything that happens in business is to increase profits. Analysis and modeling of business processes allow you to identify resources to reduce production costs, increase market capacity, increase product value to customers, and other important aspects of achieving the ultimate goal.
Why model business processes:
To form an "outside view" and see the strengths and weaknesses of the process.
To regulate the process, to form clear rules, conditions, and norms of the process execution.
Establish a link between the processes and the requirements they must meet.
Allocate responsibilities and authority between participants.
Present process data in an easy-to-understand format.
Optimize decision negotiation chain.
Optimize the system of control over the implementation of decisions and the quality of the product and/or service.
Balance inventory of raw materials and goods.
See the prospective need for resources (material, informational, human).
Forecast the project budget and minimize possible deviations from estimates.
Increase the flexibility of project management.
Ensure customer satisfaction control.
Ensure transparency of processes for investors.
The detailed description, analysis, and modeling of business processes allow you to organize and balance everything that happens within the production cycle, sales, marketing, and planning of new products. How do we achieve these goals given the variety of today's methods by modeling business management processes? To do so, we have to follow certain principles.
Principles of Business Process Modeling
We have already started to talk about the fact that there are different approaches to modeling the business processes of an organization and enterprise. It is hardly possible to cover everything at once. Hence, it is important to define your priorities and understand should your attention be focused on business processes properly or whether the interaction between all the constituents of the business process is much more important.
After defining the approaches, it would be easier to understand which business process design models best fit the goals. So, what principles should modeling be based on?
Top 10 business process modeling principles:
Orientation to reference and reference models as a basis for business process description.
The integrity of the process is described to obtain comprehensive information.
Top-down modeling from top-level models to bottom-level models.
Reasonable sufficiency in the description, detailing, number of objects, and links between them.
Focus on key process parameters without distraction to minor details.
The commensurability and proportionality of the resources (material, time, human) spent and the result obtained.
Multiplicity is an understanding that the model should reflect the object's properties that affect the desired performance.
Multiplicity uses several models for a complete comprehensive representation of an object or process if one model is insufficient.
Consistency understands that all elements included in the model should have a clear, unambiguous interpretation and not contradict one another.
Applicability of models about the purpose of the project.
And just as a fashion collection goes from a designer's sketch to a finished dress, modeling business processes is a voluminous, multidimensional work involving many stages.
Stages of Modeling Business Processes
So what are the stages of business process modeling for a model to be effective?
The five main stages of modeling:
Creation of the model in the most general form "as is" with identifying the boundaries and the main components of the process, collecting all necessary information.
Data analysis, including finding constraints, weaknesses, duplications of functions and operations, and opportunities to improve the model.
Building a desired "as it should be" model describing the state of the process to strive for.
Testing the model by implementing and evaluating the results.
Improvement of the model, taking into account the nuances identified during testing.
In addition, you should allow for "free play" in case of unforeseen circumstances to quickly adjust and/or modify the model if the fundamental conditions are affecting the planned result change. How to do all this? This requires special tools.
Business Process Modeling Tools
We already started talking about tools when we did a little historical background. The Gantt chart, the flowchart, the PERT method, and various notations are all tools that allow you to represent business processes in a work-friendly way.
Now we will overview the most popular methods used in the real economy. You will see familiar names and acronyms in this review, so let's clarify in advance that, in some cases, the method and notation may have the same name.
How Do You Avoid Mistakes in Business Process Modeling?
As we know, only those who do nothing make no mistakes, but it would be unwise to waste time on typical mistakes that have already been made before you. Most mistakes are either a lack of understanding of the business process to be modeled or poor knowledge of modeling tools.
The "Sagging" of any component leads to the fact that the model will not work correctly. If a company starts to engage in "modeling for the sake of modeling," it also does not give the desired result of process optimization and profit. A superficial approach naturally leads to the fact that simulation does not produce the expected effect, and the model is often incomprehensible to either management or staff.
Ideally, it is better to turn to professionals who know the mathematical apparatus and modern modeling methods for such highly specialized services. It should be done at least if you have never been involved in such modeling and design and have no experience applying theoretical knowledge in practice.
However, suppose you are confident that no one knows your business better than you. In that case, trying to create a model yourself is quite possible, especially since there is already some experience avoiding typical modeling mistakes.
Top 5 recommendations on how to avoid modeling mistakes:
Stick to the chosen method and chosen notation. Conventionally speaking, if you start building a model through BPMN or FlowChart, use one method to build one model.
Clearly define the boundaries of the business process. No one knows better than you what should happen within the business, so it is important to avoid both too general an approach and excessive detailing of planned operations.
Avoid "overlapping" processes. A schematic representation of business processes as a sequence of actions is required to avoid confusion and clearly understand what happens in what sequence and under what circumstances it is possible to revert to one or another action.
Remember that all modeled processes should have a single objective. Avoid situations where any process is modeled in isolation from the overall work and overall project goals.
Apply homogeneous detailing. Simply speaking, all descriptions, variants of representation of operations, etc., should be reduced to a "common denominator" to avoid misunderstanding and misleading interpretations.
So we've figured out what modeling business processes is. In capable hands, this is a very powerful tool for improving business, giving visible results in the short term.
Upstate Liquidator Review: An Overall Review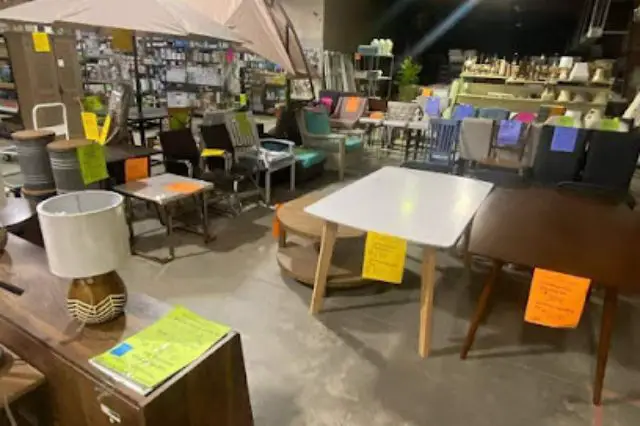 Upstate is one of the most well-known online wholesale liquidation companies, having extensive experience in dealing with liquidation goods. The company's headquarters are in Greenville, South Carolina. There are numerous reasons why many shops prefer to do business with Upstate.
Upstate Liquidator sells liquidation products in bulk and it is one of the best liquidation stores to buy pallets in South Carolina. Pallets, truckloads, container loads, and smaller lots are all available for purchase. Upstate Liquidator offers stocks with set prices that clients can purchase online.
One of the primary reasons is that Upstate's inventory is large and contains excess products that can be tough to find with other liquidation wholesalers. Furthermore, they offer fantastic rates to their consumers by passing on savings.
Their inventory gets filled 3-5 times per week. So, it is an excellent option for customers to try out their fortunes in these pallets. Many small businesses and shops prefer to do business with Upstate Liquidator because of this company's excellent customer service.
What are things that you can buy?
Upstate Liquidator provides a wide range of merchandise to choose from. The categories of goods that have in their inventory are unmatchable, starting from furniture to other housekeeping merchandise; the collection is endless.
In the appliances category, they offer goods that are tested and guaranteed. The inventory is generally loaded with appliances like Refrigerators, Gas and Electric Dryers, Gas and Electric Ranges, Dishwashers, Freezers, etc.
However, the main attraction of Upstate Liquidator is their lawn equipment pallets. Upstate Liquidators has a wide selection of lawn equipment to make any yard look great. They have everything you need, from lawnmowers to chainsaws, regardless of your project size.
With their product, you can be confident that your new item will function adequately, or they will fix it or give you store credit for any defective items that do not meet your expectations.
If the thought of outdated or damaged furniture haunts you, then do not worry. Upstate Liquidator has the right furniture collection suited for the purpose when it is time to upgrade your dining or living room.
Their collection includes indoor and outdoor furniture, which can be great for your space. Among the other items, the furniture collection generally includes items like-Bar stools, Dining room tables, Chairs, Storage cabinets, Decorative tables, Sideboards, Firepits, etc.
Why choose Upstate?
Upstate Liquidator is ideal for small businesses wishing to resell things. The goods offered by them are of high quality and come with guarantees. They test all their goods before sale. Their inventory gets filled 3-5 times every week by their truck. Thus you can get your required merchandise at any time with excellent deals on the price. 
It features good customer service that can assist you with your purchase and explain what you can expect to buy. If they find that a product has no value during the inspection, it will be recycled. Other things are packaged and made ready for customers to purchase.
Another advantage is that you can go to the Upstate Liquidator warehouse and get a feel of the merchandise. You have the option of picking up the stocks personally. The delivery possibilities are also very versatile.
What are the drawbacks of Upstate Liquidator?
In the last section, we discussed the benefits of doing business with Upstate Liquidator. Let us now look at its disadvantages or drawbacks.
To begin with, most of the drawbacks that exist in the liquidation industry may also be found in Upstate Liquidator. Yes, Upstate Liquidator has precautions to ensure that the consumer is not adversely affected. However, the notion of liquidation resale has significant flaws. You may often end up with a pallet that yields little to no profit. Furthermore, this market has reached saturation, and you may find it tough to compete with other liquidation merchants.
Another significant disadvantage is that you never know what you will receive. You will almost always be purchasing a category of pallets rather than specific products. As a result, you can never be sure of your loss or profit.
So, it is suggested that you should always start small, develop some experience, and then move forward by taking risks to expect higher returns on your investment.
Conclusion
Finally, Upstate Liquidator is incredibly beneficial because it deals with liquidation items. Upstate Liquidator not only assists customers with purchases but also offers deals on overstock merchandise and high-quality customer service. These are the most important reasons to select Upstate Liquidator.
Compass Self Storage Review: A Beneficial Guide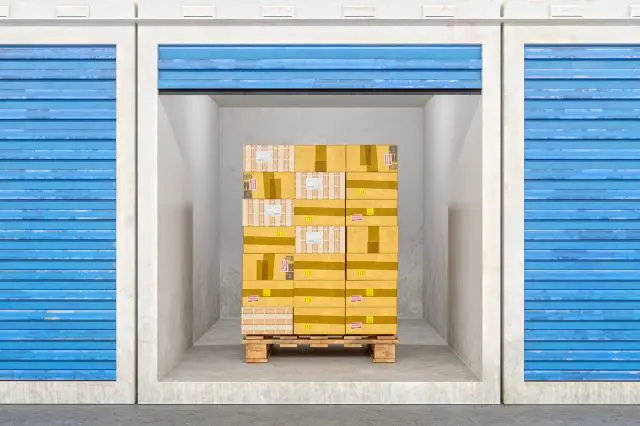 Self-storage units in Canada, the USA, the UK and other big countries are gaining ground nowadays. This is mostly accredited to their versatile uses, efficiency and the resulting demand. The requirement of extra storage space, and people's willingness to pay for the same forms the basis of the self-storage industry.
Self-storage facilities all over the world provide interested individuals with rentable units to store their belongings. The top self-storage units further provide customers with extra features like on-site supplies for sale, climate controlled storage units at a slightly higher rent, 24/7 video surveillance and so on.
Most people require storage units to store their household belongings while they downsize, or vehicle parking or even business documents and inventory. But storage spaces can also be used for temperature-sensitive objects, crafted items, paintings, expensive antiques or jewellery, appliances, etc.
Compass self-storage is a self-storage company in Canada which provides similar storage services to customers in need. And I will be reviewing and detailing the sort of services they seem to provide. So let us start from the first and foremost interface that a customer interacts with in order to find a suitable unit, their website.
Website
With a dark blue colour palette with some touches of a shade of bright yellow, their home page seems to be a hub of information about the various services they provide. The website home page seems to simplify all their services provided.
The information is displayed in a way that is easily comprehensible and navigable by even the least tech-savvy persons. The Home page also contains a brief introduction about why they are the ideal storage company, as well as an About Compass section at the top right corner.
The company has locations scattered across the Eastern Seaboards and the Midwestern states. Compass self-storage is a member of the Amsdell family of companies which is headquartered in Cleveland, OH.
Features and Tools
The website really makes looking for the perfect storage space much easier than the traditional way. The first thing a visitor sees on the website is the Search bar which allows one to search for facilities by City, State or Zip code, and the distance between the facility and the area.
While the former of these two tools is usually present in most companies' websites, the Distance tool is rather rare and not provided in most of the websites that I have come across and reviewed.
Further the website provides clickable Infographics which take you to Unit Size guides, Packing supplies information and Truck Rental service guides. The Size guide provides an estimate of a the space that the unit provides, as well as the sort of stuff that you can store in the unit. The Packing supplies page has information about the supplies that they sell.
From moving boxes of various sizes to shrink wrap, they have all the trinkets one could need for a safe wrapping and moving session. The Truck rental page tells us about how to rent a Moving truck from their site. It also has specifications and information about truck sizes and other services they offer.
Further, the company also provides Personal, Business and Boat and RV storage, like some of the top self-storage facilities in the country. Again, the graphics are clickable and take you directly to the respective pages.
Their unit features include Drive-up and indoor unit access, climate controlled units, extensive access hours, electronic gate access, cctv, etc. Scrolling down till the end of the page reveals that they also provide pharmaceutical storage and small business storage. Both of these are perfect to store shipment and inventory when they are not needed.
Sizes
Compass Self storage provides a plethora of sizes to choose from. You can access their size guide and decide which one seems the most suitable for your belongings. Compass, like most of the largest self storage companies, provides standard sizes. The 5' x 5 unit has 25 sq. ft. of space while the 5' x 10' provides 50 square foot. The 10' x 10' unit has a 100 square foot of space, the 10' x 15' has 150 sq. ft. and so on. They also have 10' x 20' and 10' x 30' units. But these are just the most common sizes. They also provide sizes that lie in between these dimensions. For example, units like 5' x 7', 8' x 5', 6' x 8', etc.
Pricing
Like all self-storage companies, in Canada or USA of in any country, Compass self-storage prices their units at different values depending on the location and features. To give you a rough idea, the units in Montgomery, Alabama on 4220 Troy Hwy, start from $25 at the lowest, for a 5' x 5' sized non-climate-controlled unit. The same unit, when climate-controlled, costs $48 a month. Further, the prices increase with an increase in the size and features. The largest normal unit lies at $469 while providing the customer with 800 square foot of space. Further, some selected units can be rented out for free for the first month, almost like a trial for the customer to make a decision upon.
On the contrary, units in the Compass facility at 200 S. Arrowhead Dr.Montgomery, Alabama, have much higher prices. The 5' x 5' unit starts at $64, and goes on increasing. Their largest climate controlled unit has dimensions 10' x 30' and is costs $425 a month. That is a shocking increase in comparison to the former facility.
Customer Reviews
Customer reviews are an indispensable way of gaining ground for companies. Reviews are undoubtedly one of the best ways to judge a company, other than using its services and judging it. And Compass Storage proudly displays its reviews on its website. One customer praised the friendly service, along with the clean and easily accessible facility. While another customer showered the company with love and portrayed his gratefulness for the years worth of fantastic service that he received.
But usually, companies prefer to highlight their best reviews on their website while hiding their criticisms. Hence an unbiased source is necessary to have an impartial judgement. And for us, this source is Trustpilot and the reviews received by Compass self storage. They have received almost 2 thousand reviews on Trustpilot, and about 78% of the lot says the company is excellent. From their service, to security, organisation and professionalism, everything has been praised. But alongside, a ton of the customers are unhappy with the frequent rate increases and hidden fees. About 7% of the total reviews are negative and complain about the high rates. There are also some reviews mentioning the last minute rate changes and similar debauchery that they have faced.
In Conclusion
It looks like Compass Self storage has some fans and some haters, which is fairly normal for every company. Depending on your requirements and budget, it would be best to read all documents carefully. Be sure of all your expenses before you seal the deal. You can also check out their blog which has articles about moving with pets, home business related posts and the like.
And if you don't find a suitable unit at Compass Self storage, make sure to check out our review about Atlantic Self-Storage,(enter article link), USA. Happy storing!
How to Be a Good Estate Agent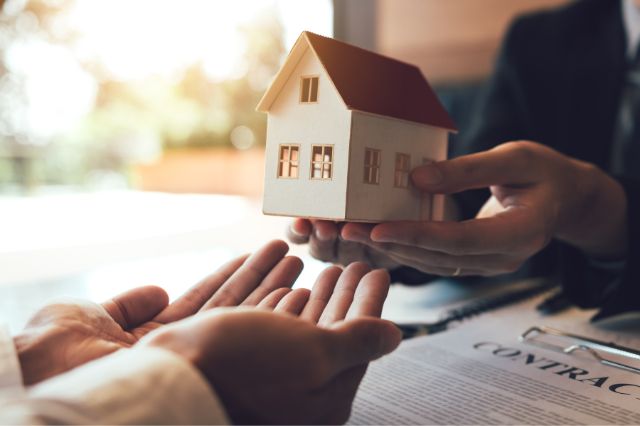 Home buyers and sellers now have the chance to learn more about the process of selling a property thanks to the internet. Property selling is not an easy process.
People do, however, require a real estate agent since the purchasing and selling processes can be facilitated with the help of experience and subject-matter expertise.
Estate agents such as these Balham estate agents, for example, play a vital role in the property market, acting as a go-between for buyers and sellers. However, estate agent work is not for everyone. To be successful in this career, you need to be a people person with excellent negotiation skills. You should also be knowledgeable about the local property market and have a good understanding of the legal process involved in buying and selling property. If you have these skills and qualities, then you could have a rewarding career as an estate agent.
Let's examine the key characteristics of a good real estate agent.
Professionalism and Reputation
A real estate agent's work is heavily influenced by professionalism. Each agent must perform their duties to the highest standard.
The goal of the real estate agent profession is to provide the most value to its clients to satisfy them. The reputation of an agent and the real estate company where the agent works are both directly impacted by the level of professionalism.
People might use online research to learn more about the person in front of them. Therefore, maintaining an impeccable reputation requires offering top-notch customer service throughout the sales process. Poor service has the danger of getting negative feedback on forums, which could ultimately harm an agent's career. Therefore, if you want to keep working in this field, personal branding is crucial.
Inventiveness and Competence
Every real estate agent needs to be equipped to overcome challenges and concentrate on finding solutions to issues that may arise. After every meeting with a seller or a buyer, a real estate professional should reflect on their performance and consider how they might have done better.
Additionally, the capacity to overcome challenges is connected to stress management.
If you are unable to maintain your professionalism in the face of potential conflicts, becoming a real estate agent can become quite stressful.
An agent may experience significant levels of stress due to the handling of appointments, papers, and any other tasks entrusted to them.
On the other hand, training might boost your confidence in your skills. By staying up to date on regulatory changes through training courses, you can get better outcomes and help more clients. People expect their real estate agents to be knowledgeable about and well-versed in all facets of the home selling industry.
A skilled agent can also reach more potential clients.
Transparency
When trying to buy or sell a property, prospective buyers and sellers want to work with someone they can trust. For people to trust a real estate agent, transparency and honesty are crucial.
Although openness has not always been a part of the real estate agent's image, this association is starting to change. Given the significance of each individual's home in their everyday lives, real estate agents also play a significant role.
People can trust you more by being transparent with them, and you as a real estate agent can start developing relationships this way. Real estate agents should care about relationships with clients and work to run the buying and selling process as efficiently as possible.
Communication Skills
Communication skills are crucial for maintaining healthy relationships in interpersonal interactions. A person might be seen as successful if they can create strong bonds with other individuals.
A real estate agent must be able to interact with a property's seller, oversee visitors to the home, and negotiate the purchase and sale of the property.
Understanding People's Moods Requires Empathy
Emotions play a significant role in the decision-making process when a person decides to sell or buy a home. A person seeks to communicate to the agent the significance that the house has or will have in their life and wants to be understood.
Everyone has a preferred method of communication; some prefer to call, while others prefer to send an SMS, and still, others prefer to send an email.
Although it is difficult, keeping up with the client is necessary to deliver a high-quality service.
Final Words
But above all, for your clients' long-term well-being, what you do is vitally crucial.
We think you know it better than we do, and you probably selected this line of work because of how significant a part real estate agents play in people's lives.
A person's primary and most valuable possession is their home. Always keep this in mind and never forget to put in your best effort to ensure that every client has the opportunity to live in the home of their dreams or, at the very least, in the one that best suits their needs in light of the market conditions.
The satisfaction of seeing a customer happy and comfortable with their purchase (or sale) is, in the long term, a much greater source of satisfaction than a few thousand dollars more.