Business Process Modeling: What is it, and Why is it Needed?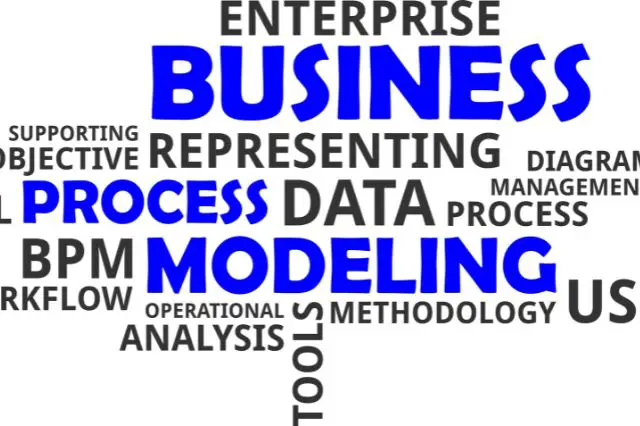 What does a tailor do before making a dress? That's right, the pattern! And what happens before the fashionable clothes end up in our closet? It's a long process involving, among other things, the fashion show of the current season on the runways.
So a fashion collection, before it becomes mass and brings profit, goes through a modeling stage, when the developers think out the smallest nuances of cut, color, accessories, and combination of accessories. And only after the future dress is visualized on paper and in the cutting can you move on to creating a fashion collection of clothes.
Ideally, this is how any product to be launched on the market should go, and the business process for its production should be thoroughly thought out and planned. It is the case in large companies, and business process modeling has been invented for this purpose.
Today we will briefly talk about the business process modeling system which use popular free essay maker, why it is needed, and how it is applied. And we'll start with a little historical background.
Modeling Business Processes: a Bit of History
The need to streamline manufacturing and business processes has become apparent with the development of the industry. The first business process modeling tools were aimed at visualizing all components of production, supply, sales, and everything an industrial enterprise engages in.
A pioneer in this field was the Polish engineer Karol Adamecki (1866-1933). In 1896, he presented monograms, which visualized everything happening at a given moment in a company.
Even then, in the 19th century, the language of science and business was English. Therefore, for the work to be widely known, it had to be at least released in English.
A much greater resonance was caused by the development of the British engineer Henry Gant (1861-1919). In 1910 he introduced a tape chart that allowed you to track the status of all processes in an enterprise at any given time. The development was named after its inventor – the Gantt chart. More than a hundred years have passed since then, but the Gantt chart is still relevant and allows to solve many organizational problems:
As production became more complex, so did the modeling of business processes of the enterprise. For example, PERT (Project Evaluation and Review Technique), which appeared in the 1950s, made it possible to work with many values, including uncertain and changing throughout the project.
Since then, the methodology of business process modeling has undergone some changes. In the most general terms, we can distinguish two main approaches, namely functional and object-oriented:
The functional approach considers a function or operation as the basis, and the business process is represented as a sequence of functions.
The object-oriented approach depicts the interaction of objects as production units without detailing operations but with a mandatory description of conditions and events on which the business process depends.
Sometimes the simulation approach or simulation modeling is distinguished as a separate approach. It involves modeling the behavior of business processes under different conditions, taking into account different internal and external influences, followed by an analysis of the dynamic characteristics of processes and resource allocation. We can say that simulation modeling includes elements of both functional and object-oriented approaches.
To date, various methods and notations of business process modeling are used, allowing you to choose the best for a particular area of activity.
Goals of Business Process Modeling
The ultimate goal of business process modeling and everything that happens in business is to increase profits. Analysis and modeling of business processes allow you to identify resources to reduce production costs, increase market capacity, increase product value to customers, and other important aspects of achieving the ultimate goal.
Why model business processes:
To form an "outside view" and see the strengths and weaknesses of the process.
To regulate the process, to form clear rules, conditions, and norms of the process execution.
Establish a link between the processes and the requirements they must meet.
Allocate responsibilities and authority between participants.
Present process data in an easy-to-understand format.
Optimize decision negotiation chain.
Optimize the system of control over the implementation of decisions and the quality of the product and/or service.
Balance inventory of raw materials and goods.
See the prospective need for resources (material, informational, human).
Forecast the project budget and minimize possible deviations from estimates.
Increase the flexibility of project management.
Ensure customer satisfaction control.
Ensure transparency of processes for investors.
The detailed description, analysis, and modeling of business processes allow you to organize and balance everything that happens within the production cycle, sales, marketing, and planning of new products. How do we achieve these goals given the variety of today's methods by modeling business management processes? To do so, we have to follow certain principles.
Principles of Business Process Modeling
We have already started to talk about the fact that there are different approaches to modeling the business processes of an organization and enterprise. It is hardly possible to cover everything at once. Hence, it is important to define your priorities and understand should your attention be focused on business processes properly or whether the interaction between all the constituents of the business process is much more important.
After defining the approaches, it would be easier to understand which business process design models best fit the goals. So, what principles should modeling be based on?
Top 10 business process modeling principles:
Orientation to reference and reference models as a basis for business process description.
The integrity of the process is described to obtain comprehensive information.
Top-down modeling from top-level models to bottom-level models.
Reasonable sufficiency in the description, detailing, number of objects, and links between them.
Focus on key process parameters without distraction to minor details.
The commensurability and proportionality of the resources (material, time, human) spent and the result obtained.
Multiplicity is an understanding that the model should reflect the object's properties that affect the desired performance.
Multiplicity uses several models for a complete comprehensive representation of an object or process if one model is insufficient.
Consistency understands that all elements included in the model should have a clear, unambiguous interpretation and not contradict one another.
Applicability of models about the purpose of the project.
And just as a fashion collection goes from a designer's sketch to a finished dress, modeling business processes is a voluminous, multidimensional work involving many stages.
Stages of Modeling Business Processes
So what are the stages of business process modeling for a model to be effective?
The five main stages of modeling:
Creation of the model in the most general form "as is" with identifying the boundaries and the main components of the process, collecting all necessary information.
Data analysis, including finding constraints, weaknesses, duplications of functions and operations, and opportunities to improve the model.
Building a desired "as it should be" model describing the state of the process to strive for.
Testing the model by implementing and evaluating the results.
Improvement of the model, taking into account the nuances identified during testing.
In addition, you should allow for "free play" in case of unforeseen circumstances to quickly adjust and/or modify the model if the fundamental conditions are affecting the planned result change. How to do all this? This requires special tools.
Business Process Modeling Tools
We already started talking about tools when we did a little historical background. The Gantt chart, the flowchart, the PERT method, and various notations are all tools that allow you to represent business processes in a work-friendly way.
Now we will overview the most popular methods used in the real economy. You will see familiar names and acronyms in this review, so let's clarify in advance that, in some cases, the method and notation may have the same name.
How Do You Avoid Mistakes in Business Process Modeling?
As we know, only those who do nothing make no mistakes, but it would be unwise to waste time on typical mistakes that have already been made before you. Most mistakes are either a lack of understanding of the business process to be modeled or poor knowledge of modeling tools.
The "Sagging" of any component leads to the fact that the model will not work correctly. If a company starts to engage in "modeling for the sake of modeling," it also does not give the desired result of process optimization and profit. A superficial approach naturally leads to the fact that simulation does not produce the expected effect, and the model is often incomprehensible to either management or staff.
Ideally, it is better to turn to professionals who know the mathematical apparatus and modern modeling methods for such highly specialized services. It should be done at least if you have never been involved in such modeling and design and have no experience applying theoretical knowledge in practice.
However, suppose you are confident that no one knows your business better than you. In that case, trying to create a model yourself is quite possible, especially since there is already some experience avoiding typical modeling mistakes.
Top 5 recommendations on how to avoid modeling mistakes:
Stick to the chosen method and chosen notation. Conventionally speaking, if you start building a model through BPMN or FlowChart, use one method to build one model.
Clearly define the boundaries of the business process. No one knows better than you what should happen within the business, so it is important to avoid both too general an approach and excessive detailing of planned operations.
Avoid "overlapping" processes. A schematic representation of business processes as a sequence of actions is required to avoid confusion and clearly understand what happens in what sequence and under what circumstances it is possible to revert to one or another action.
Remember that all modeled processes should have a single objective. Avoid situations where any process is modeled in isolation from the overall work and overall project goals.
Apply homogeneous detailing. Simply speaking, all descriptions, variants of representation of operations, etc., should be reduced to a "common denominator" to avoid misunderstanding and misleading interpretations.
So we've figured out what modeling business processes is. In capable hands, this is a very powerful tool for improving business, giving visible results in the short term.
What's the Difference Between Bitcoin and Ethereum?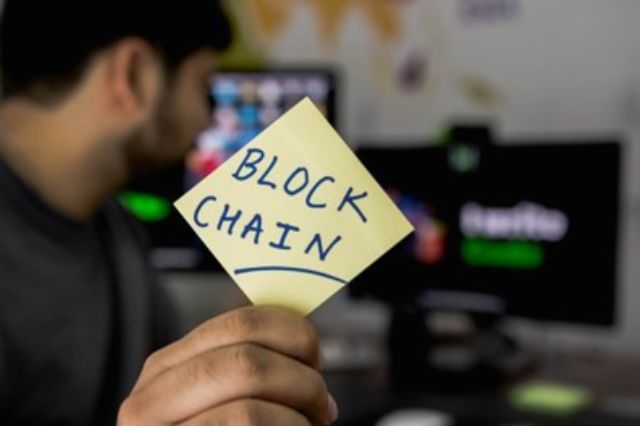 It's easy to get drawn into the world of cryptocurrencies. Crypto trading is becoming popular in the modern age, as more people are participating in the crypto market every day.
Many may have a limited understanding of the difference between bitcoin and Ethereum.
This article will compare them and help you decide where you wish to invest your money. Read on for the full guide!
What Is a Bitcoin?
Bitcoin is a decentralized digital cryptocurrency. It is a type of money created on the internet. Bitcoins are becoming more popular as a payment method and can exchange for other currencies and services.
People can learn more about selling bitcoin from those who buy bitcoins using existing currency from an exchange. When buying bitcoins, users must create an account and store their funds in a digital wallet.
Bitcoin transactions are recorded on the blockchain and are secure, anonymous, and traceable. This means that the Bitcoin system's decentralized and that no one controls it.
What Is an Ethereum?
Ethereum is a public, blockchain-based distributed computing platform that is a decentralized platform for applications. Ethereum is fueled by its own digital currency, which it can use to help the use of the Ethereum network.
Ethereum can be used to pay transaction fees, usage of computing power, and associated storage costs. Ethereum is also used as a platform for Initial Coin Offerings (ICOs) and other forms of crowdfunding.
The Differences Between Bitcoin vs Ethereum
Bitcoin and Ethereum are two popular cryptocurrency platforms. Bitcoin was the first to be created and based on a decentralized system with a transparent ledger. This ledger is managed by so-called 'miners' who are rewarded with Bitcoin for verifying and processing transactions.
While Ethereum allows developers to build and deploy decentralized applications, unlike Bitcoin, Ethereum is not just limited to cryptocurrency transactions. It allows the creation of smart contracts and decentralized applications that can be used for a variety of purposes.
Therefore, Bitcoin and Ethereum differ primarily in their functioning methods, with one being primarily focused on transactions and the other allowing developers to create new applications. In terms of investment value, Ethereum has been more volatile than Bitcoin, making it attractive to traders.
Advantages and Disadvantages of Each Currency
Bitcoin and Ethereum provide convenience and security when making transactions. These can use in many places around the world. But they offer different advantages and disadvantages.
Bitcoin is more secure and provides more privacy than Ethereum. While Ethereum is more accessible and can use to create more varied types of smart contracts and transactions.
Also, Bitcoin has a more limited supply than Ethereum, meaning its value may be more stable in the long run. In comparison, Ethereum has the benefit of faster transactions and lower fees. 
They both involve unique technological features, such as blockchain. But Ethereum is better suited to creating digital asset options and executing smart contracts. 
Exploring the Difference Between Bitcoin and Ethereum
The distinct difference between Bitcoin and Ethereum is that it is both forms of cryptocurrency. Bitcoin is the original coin and can use for making payments. Ethereum is a technology that allows developers to build and deploy decentralized applications.
For those interested in learning more, there are many websites that offer more information. The best way to gain an understanding of different types of cryptocurrency is to explore and experiment with both.
Are you interested in learning more about the crypto industry? Check out our blog for more informative articles!
The Beginner's Guide to Selling on Amazon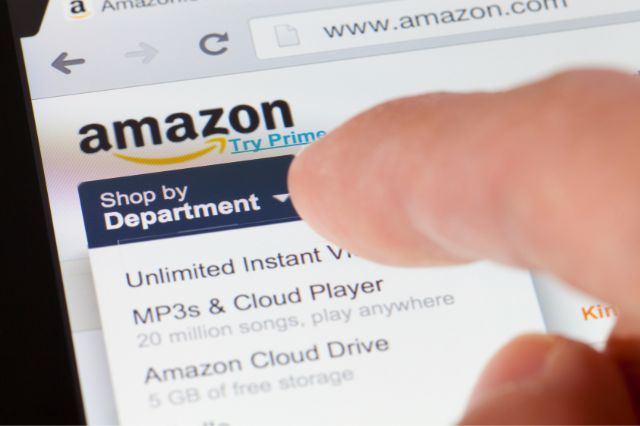 Are you interested in diving into e-commerce and getting a piece of the online retail pie? With Amazon, becoming an online seller has always been challenging. From setting up shop to managing payments, this beginner's guide will help show you all the basics for selling on Amazon and why it's one of the premier e-commerce offerings today. 
Whether you have a product that's already successful or are just testing out the waters, this comprehensive guide is perfect for any aspiring entrepreneur looking to succeed with their business. Please keep reading to find out how easy amazon listing optimization software is to get started!
Before you start selling
Once you have your product amazon listing optimization, to increase visibility and conversions is essential. This step is often referred to as listing optimization or listing optimization services. 
Listing optimization involves several tactics designed to help potential customers find your listing more easily in search results. This includes ensuring that your product title uses relevant keywords so that people searching for items related to yours will be able to find it, optimizing the description and images of the listing with attractive visuals and persuasive language, and utilizing features such as customer reviews, A+ Content, Sponsored Ads and other strategies. 
By listing optimization on amazon for maximum visibility on Amazon, you can ensure that potential buyers can find your listing more efficiently and increase the chances of them making a purchase. Utilizing listing optimization services provided by third-party amazon product listing optimization company can also be beneficial in ensuring that your listing is optimized for maximum visibility on Amazon. 
By listing optimization amazon before selling, you are helping to ensure that potential customers will be able to find your product and make a purchase. This will help you increase conversions and ultimately drive more sales on Amazon! 
How to list products
When it comes to online retail, Amazon is the undisputed leader. With well over 200 million customers worldwide and growing every day, having an optimized product listing on Amazon is essential for any business. The best way to ensure that your products are visible and thriving on this platform is by using a reliable Amazon Listing Optimization service or tool. 
The best Amazon listing optimization services provide you with best-in-class tools and resources to help you maximize visibility and generate increased sales. They will also help you optimize your product listings by utilizing keyword research, high-quality images, detailed descriptions and more. Some of these services may also include features such as automated pricing optimizations, competitor monitoring and analytics reports to track your performance over time. 
Using the amazon listing optimization service, you can ensure that your products are correctly listed and optimized on the platform. This will result in increased visibility, more clicks and ultimately, more sales. With the right tools, you can ensure that your product listings are seen by potential customers and get the best possible results. Investing in an amazon listing optimization tool or service is one of the best investments you can make if you want to succeed as an online retailer on this platform. 
The product detail page
For businesses looking to optimize their Amazon product detail page, the best amazon listing optimization service is an invaluable asset. With this service, businesses can ensure that the information on their product page is accurate and up-to-date. Additionally, they can use best practices regarding formatting and keyword usage to improve visibility in search results. Finally, they can leverage insight from analytics to understand how customers interact with the page, which will help inform any changes that should be made in order to increase conversions. These combined strategies can result in a powerfully optimized product detail page that attracts more buyers and boosts sales. 
When considering the best amazon listing optimization service for your business, look for one that offers comprehensive support and advice on best practices. A service that includes keyword research, competitor analysis, and a detailed review of your amazon product listing optimization detail page is best to ensure that you're making the most out of all available opportunities. Additionally, it should provide helpful tips on making changes to improve user experience and engagement with the page. With this kind of support, businesses can rest assured knowing their product page is well-optimized for maximum success. 
Choosing the amazon product listing optimization service is essential for any business looking to optimize its product detail page and increase sales. By taking advantage of best practices and leveraging insight from analytics, businesses can create a powerful page that attracts more buyers and improves conversions. 
Opportunities for business growth
Amazon listing optimization is a great way to maximize the potential of your business. It involves optimizing your listing to appear higher in search results and attract more customers. This can be done by tweaking titles, descriptions, images, pricing, and other listing elements. You can increase sales and grow your business by improving listing visibility and ensuring all essential product attributes are visible. 
Listing optimization also allows you to compete better with other Amazon sellers. With effective listing optimization strategies, you can gain an advantage over competitors while increasing conversions from shoppers who find your listing first. 
Therefore, listing optimization should be a vital part of any business strategy to expand its reach on Amazon and seize new growth opportunities. 
Additionally, listing optimization helps to improve customer engagement by ensuring shoppers can find relevant information about your product quickly and easily. 
With proper listing optimization, customers can quickly scroll through lengthy descriptions or be overwhelmed with too much product information at once. Instead, listing optimization ensures that your product's essential features are highlighted so customers can make an informed decision on their purchase. By taking advantage of listing optimization techniques, you can create a more user-friendly experience for shoppers that will ultimately increase conversions and grow your business. 
In conclusion, listing optimization is essential for businesses that hope to succeed in the Amazon marketplace. It allows you to optimize your listing elements to rank higher in Amazon search results and drive more sales.
Is Your Production Line Struggling to Keep Up with Demand? Here's How to Solve That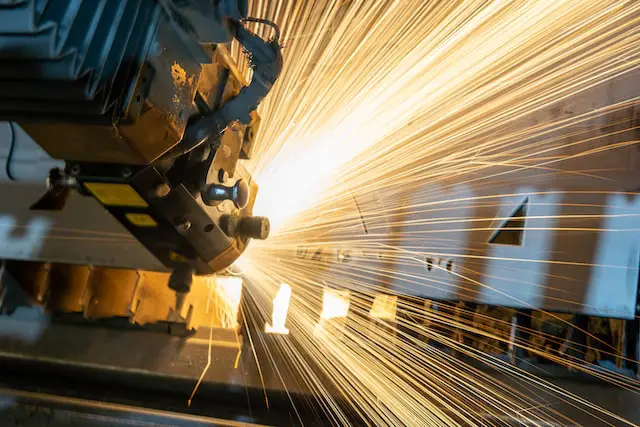 Many businesses are struggling to keep themselves afloat at the moment. If you are seeing a lot of success and your production line is struggling to cope, then you should count yourself lucky. However, while it is indeed good that sales are picking up, you need to take steps to ensure your business's production line can keep up with demand. If you fail to meet demand, customers will shop elsewhere.
This post will explore this topic in more detail, explaining how you can improve your production line's efficiency:
Outsourcing Manufacturing
One of the simplest ways of streamlining production is to outsource it. According to a company that specializes in product manufacturing, Advanced Manufacturing Solutions, outsourcing gives you access to a larger range of machines and more experienced assembly staff. However, if you do plan on outsourcing your product manufacturing, then it's essential that you take steps to find the most experienced agency that you can. Outsourcing to an agency that doesn't have a good reputation will probably just be even more of a headache than an inefficient internal production line. An agency's reviews will give you a good picture of what it's like working with them.
Reliable Equipment
If you want to manufacture products internally, then you need to make sure that your staff has access to the latest and most reliable equipment you can afford. Unfortunately, production machinery is never going to be cheap. No matter what, it's always going to cost a fortune. You can save yourself money in the short term by buying equipment on finance. However, many companies have stopped offering financing options for their machinery due to the large number of businesses closing down at the moment.
Aftersales Servicing
Something you need to offer if you want to satisfy your customers is after-sales service. Every so often, the products you sell will break, even if they were carefully and expertly assembled. If a product you've sold breaks down on a customer, they will want a refund. Instead of giving them a refund, you can offer to replace or repair their item for them. Usually, such a service is offered as part of a warranty. You are legally required to offer warranties on all of the products you sell, provided they are sold for more than a specific amount.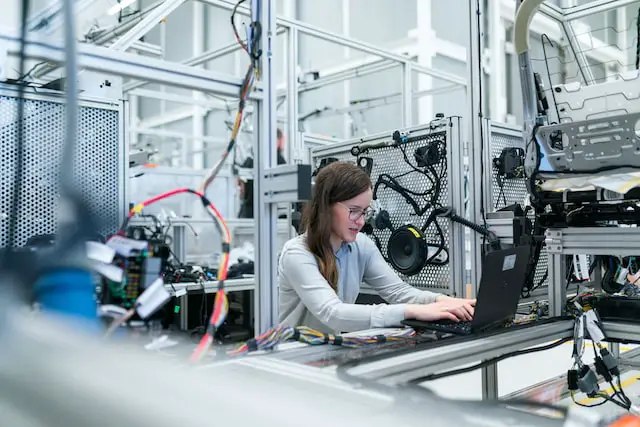 Assembly Staff
Don't just invest in equipment and aftercare, invest in employees too. Your company's assembly line, even if it is automated, relies heavily on staff. One of the most effective ways of ensuring you hire the most qualified staff is to outsource recruitment to an agency.  A recruitment agency will be able to vet and check all potential candidates and applicants so that they can ensure you get the most experienced ones. Make sure to offer attractive salaries and packages if you want to get the most experienced staff that you can.
Your company's production line is something you need to put a lot of thought and effort into. Doing so will help to ensure your customers get better quality products and will improve your company's reputation. Use the tips given here to improve the quality of your company's production line and to keep up with demand.