Compass Self Storage Review: A Beneficial Guide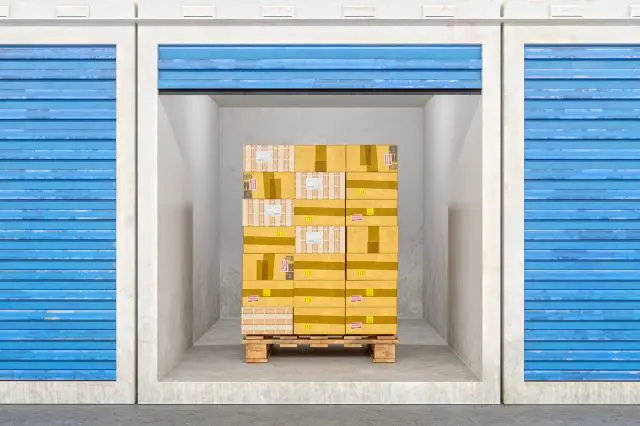 Self-storage units in Canada, the USA, the UK and other big countries are gaining ground nowadays. This is mostly accredited to their versatile uses, efficiency and the resulting demand. The requirement of extra storage space, and people's willingness to pay for the same forms the basis of the self-storage industry.
Self-storage facilities all over the world provide interested individuals with rentable units to store their belongings. The top self-storage units further provide customers with extra features like on-site supplies for sale, climate controlled storage units at a slightly higher rent, 24/7 video surveillance and so on.
Most people require storage units to store their household belongings while they downsize, or vehicle parking or even business documents and inventory. But storage spaces can also be used for temperature-sensitive objects, crafted items, paintings, expensive antiques or jewellery, appliances, etc.
Compass self-storage is a self-storage company in Canada which provides similar storage services to customers in need. And I will be reviewing and detailing the sort of services they seem to provide. So let us start from the first and foremost interface that a customer interacts with in order to find a suitable unit, their website.
Website
With a dark blue colour palette with some touches of a shade of bright yellow, their home page seems to be a hub of information about the various services they provide. The website home page seems to simplify all their services provided.
The information is displayed in a way that is easily comprehensible and navigable by even the least tech-savvy persons. The Home page also contains a brief introduction about why they are the ideal storage company, as well as an About Compass section at the top right corner.
The company has locations scattered across the Eastern Seaboards and the Midwestern states. Compass self-storage is a member of the Amsdell family of companies which is headquartered in Cleveland, OH.
Features and Tools
The website really makes looking for the perfect storage space much easier than the traditional way. The first thing a visitor sees on the website is the Search bar which allows one to search for facilities by City, State or Zip code, and the distance between the facility and the area.
While the former of these two tools is usually present in most companies' websites, the Distance tool is rather rare and not provided in most of the websites that I have come across and reviewed.
Further the website provides clickable Infographics which take you to Unit Size guides, Packing supplies information and Truck Rental service guides. The Size guide provides an estimate of a the space that the unit provides, as well as the sort of stuff that you can store in the unit. The Packing supplies page has information about the supplies that they sell.
From moving boxes of various sizes to shrink wrap, they have all the trinkets one could need for a safe wrapping and moving session. The Truck rental page tells us about how to rent a Moving truck from their site. It also has specifications and information about truck sizes and other services they offer.
Further, the company also provides Personal, Business and Boat and RV storage, like some of the top self-storage facilities in the country. Again, the graphics are clickable and take you directly to the respective pages.
Their unit features include Drive-up and indoor unit access, climate controlled units, extensive access hours, electronic gate access, cctv, etc. Scrolling down till the end of the page reveals that they also provide pharmaceutical storage and small business storage. Both of these are perfect to store shipment and inventory when they are not needed.
Sizes
Compass Self storage provides a plethora of sizes to choose from. You can access their size guide and decide which one seems the most suitable for your belongings. Compass, like most of the largest self storage companies, provides standard sizes. The 5' x 5 unit has 25 sq. ft. of space while the 5' x 10' provides 50 square foot. The 10' x 10' unit has a 100 square foot of space, the 10' x 15' has 150 sq. ft. and so on. They also have 10' x 20' and 10' x 30' units. But these are just the most common sizes. They also provide sizes that lie in between these dimensions. For example, units like 5' x 7', 8' x 5', 6' x 8', etc.
Pricing
Like all self-storage companies, in Canada or USA of in any country, Compass self-storage prices their units at different values depending on the location and features. To give you a rough idea, the units in Montgomery, Alabama on 4220 Troy Hwy, start from $25 at the lowest, for a 5' x 5' sized non-climate-controlled unit. The same unit, when climate-controlled, costs $48 a month. Further, the prices increase with an increase in the size and features. The largest normal unit lies at $469 while providing the customer with 800 square foot of space. Further, some selected units can be rented out for free for the first month, almost like a trial for the customer to make a decision upon.
On the contrary, units in the Compass facility at 200 S. Arrowhead Dr.Montgomery, Alabama, have much higher prices. The 5' x 5' unit starts at $64, and goes on increasing. Their largest climate controlled unit has dimensions 10' x 30' and is costs $425 a month. That is a shocking increase in comparison to the former facility.
Customer Reviews
Customer reviews are an indispensable way of gaining ground for companies. Reviews are undoubtedly one of the best ways to judge a company, other than using its services and judging it. And Compass Storage proudly displays its reviews on its website. One customer praised the friendly service, along with the clean and easily accessible facility. While another customer showered the company with love and portrayed his gratefulness for the years worth of fantastic service that he received.
But usually, companies prefer to highlight their best reviews on their website while hiding their criticisms. Hence an unbiased source is necessary to have an impartial judgement. And for us, this source is Trustpilot and the reviews received by Compass self storage. They have received almost 2 thousand reviews on Trustpilot, and about 78% of the lot says the company is excellent. From their service, to security, organisation and professionalism, everything has been praised. But alongside, a ton of the customers are unhappy with the frequent rate increases and hidden fees. About 7% of the total reviews are negative and complain about the high rates. There are also some reviews mentioning the last minute rate changes and similar debauchery that they have faced.
In Conclusion
It looks like Compass Self storage has some fans and some haters, which is fairly normal for every company. Depending on your requirements and budget, it would be best to read all documents carefully. Be sure of all your expenses before you seal the deal. You can also check out their blog which has articles about moving with pets, home business related posts and the like.
And if you don't find a suitable unit at Compass Self storage, make sure to check out our review about Atlantic Self-Storage,(enter article link), USA. Happy storing!
Understanding the Unique SEO Challenges for Addiction Treatment Centers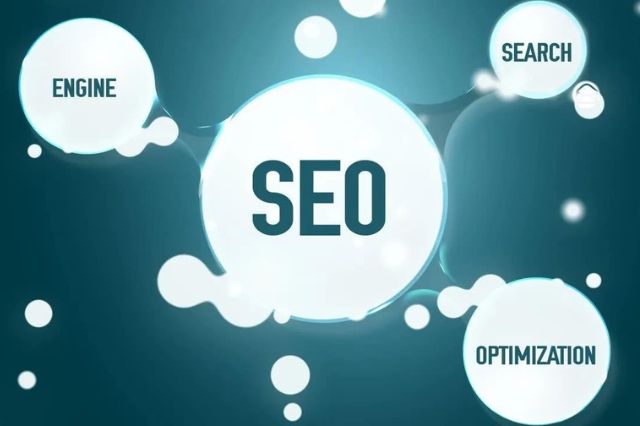 The digital landscape offers a plethora of opportunities for businesses and organizations to reach their target audience. However, for addiction treatment centers, navigating this landscape comes with its own set of unique challenges. From stringent advertising policies to the delicate nature of the subject matter, rehabs must tread carefully while ensuring they remain visible to those in need.
In this article, we'll explore the specific hurdles these centers face and provide insights into overcoming them.
Google's Advertising Policies for Addiction Treatment
The Ad Challenge for Rehabs
Rehabs often find their ads disapproved or their reach limited due to Google's stringent policies. This can hinder their ability to connect with potential patients through paid advertising channels.
The root of this challenge lies in past instances of misleading information and unethical practices by certain advertisers, prompting Google to implement strict measures.
Strategies to Overcome Ad Restrictions
Stay Updated: Google's policies are dynamic. Regularly reviewing the latest guidelines ensures compliance and reduces the risk of ad disapprovals.
Seek Certification: Google now mandates addiction treatment centers to undergo certification through third-party entities. This certification can pave the way for ad approval and increased reach.
Diversify Advertising Platforms: While Google is a major player, other platforms like Bing or social media channels might have different policies. Exploring these can provide additional avenues for visibility.
The Importance of Organic Search for Rehabs
The Organic Search Conundrum
With numerous rehabs vying for visibility, the competition for top spots in organic search results is fierce. The challenge is compounded by the fact that basic drug rehab SEO strategies are now commonplace, making differentiation more difficult.
Mastering Organic Visibility
Quality Content: Beyond basic optimization, regularly publishing authoritative and unique content can significantly boost organic rankings. This not only aids visibility but also positions the center as a trusted resource.
Local SEO: Many individuals search for rehabs near them. An optimized local SEO strategy, with consistent listings, can enhance local visibility and drive more footfalls.
Backlink Building: Earning backlinks from reputable sources, such as the addiction treatment helpline, can be a game-changer for organic rankings.
Creating Content that Resonates with the Target Audience
The Content Sensitivity Issue
The nature of addiction treatment means content creation is a delicate task. Striking a balance between being informative and empathetic, while avoiding potentially triggering language or imagery, is paramount.
Crafting Impactful and Safe Content
Understand the Audience: Deep insights into the emotions of both those struggling with addiction and their loved ones can guide content creation, ensuring it hits the right chords.
Use Real Stories: Real-life recovery stories, shared with privacy considerations, can offer hope and resonate deeply with readers.
Collaborate with Experts: Partnering with professionals ensures content accuracy. Linking to authoritative resources, like the Substance Abuse and Mental Health Services Administration's recovery page, adds layers of credibility and value.
In Conclusion
Navigating the digital landscape as an addiction treatment center is undeniably challenging. But with a strategic approach, informed by a deep understanding of the unique hurdles, rehabs can ensure they remain a beacon of hope in the online realm, guiding those in need towards recovery.
Global Ecommerce Expansion: Strategies for Breaking Into International Markets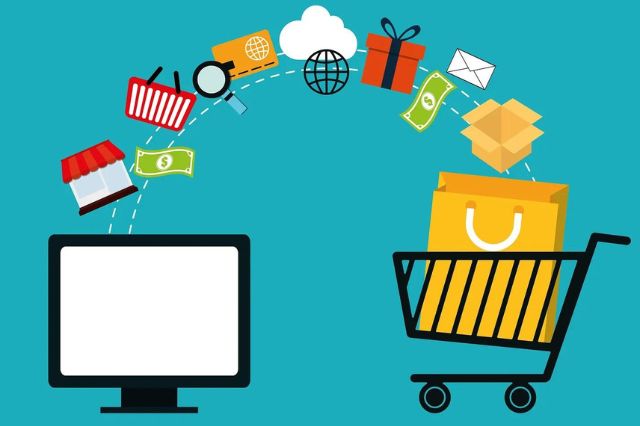 Are you ready to take your ecommerce business to the next level? Breaking into international markets can be a game-changer for your brand.
In this article, we'll explore key strategies and considerations for expanding globally. You'll learn how to navigate cultural differences, localize your website, and build trust with international customers.
Plus, we'll discuss the power of international marketplaces and cross-border platforms. Get ready to unlock new opportunities and watch your business thrive on a global scale.
Key Considerations for International Market Expansion
When expanding into international markets, you'll need to consider a few key factors. One of the most important considerations is understanding the cultural differences in each market. Different countries have different customs, languages, and consumer behaviors. It's crucial to conduct thorough market research to understand these cultural nuances and tailor your marketing strategies accordingly.
Another factor to consider is the legal and regulatory environment of the target market. Each country has its own set of laws and regulations regarding business operations, intellectual property, taxes, and data privacy. It's essential to familiarize yourself with these regulations and ensure compliance to avoid any legal issues or penalties.
Additionally, you should assess the competition in the international market. Study your competitors' strategies, pricing, and customer base to identify opportunities and challenges. By understanding the competitive landscape, you can develop a unique value proposition and differentiate your brand in the market.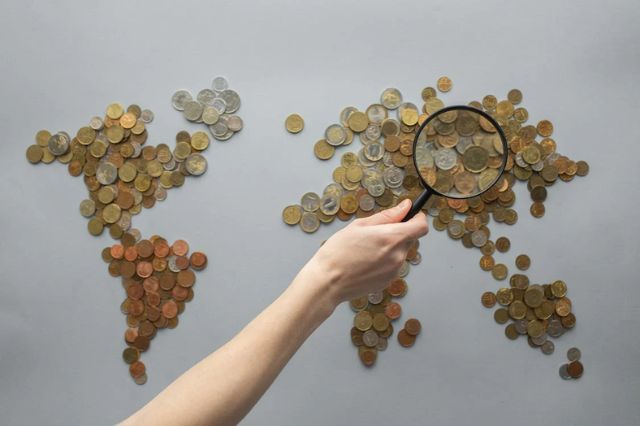 Logistics and supply chain management is another critical factor. You'll need to establish efficient shipping and delivery processes to ensure timely and cost-effective delivery to international customers. Consider partnering with local logistics providers to navigate any logistical challenges and optimize your operations.
Lastly, you must think about the financial implications of expanding into international markets. Consider currency exchange rates, payment methods preferred by customers in the target market, and potential tax implications. Develop a comprehensive financial plan to ensure profitability and mitigate any financial risks.
Understanding Cultural Differences in Global Ecommerce
To successfully navigate cultural differences in global ecommerce, it's crucial to recognize that each country has its own unique set of cultural norms and values. By taking the time to familiarize yourself with these customs, you can better adapt your marketing strategies and tailor your offerings to meet the specific needs and preferences of your international customers.
For example, in some countries, it may be customary to negotiate prices, while in others, fixed pricing is the norm. Understanding these cultural nuances can help you establish trust and credibility with your customers, ultimately leading to increased sales and customer loyalty.
Additionally, it's important to consider the holidays and festivals celebrated in your target markets. Tailoring your marketing campaigns and promotions to align with these events can be highly effective in capturing the attention and interest of your international audience. For instance, offering special discounts or creating themed product bundles during popular festivals can help you attract more customers and drive sales.
Localizing Your Ecommerce Website for International Customers
Localizing your ecommerce website for international customers can greatly improve user experience and drive higher conversion rates. Here are four key strategies to help you effectively localize your website:
Language Localization: Translate your website content into the native language of your target market. This will make your website more accessible and relatable to international customers, increasing their trust and engagement.
Currency Conversion: Display prices in the local currency to eliminate confusion and make it easier for customers to understand the value of your products. This will create a seamless shopping experience and reduce friction during the checkout process.
Shipping and Payment Options: Offer localized shipping methods and payment options that are popular and trusted in the target market. This will make customers feel more comfortable and confident in making a purchase, leading to higher conversion rates.
Cultural Adaptation: Understand and adapt to the cultural nuances and preferences of your target market. This includes using culturally appropriate images, colors, and symbols, as well as adjusting your marketing messages to resonate with the local audience.
Building Trust and Credibility in International Markets
Building trust and credibility in international markets is crucial for the success of your ecommerce website. When customers from different countries visit your site, they need to feel confident in making a purchase.
So, how can you build trust and credibility?
Firstly, ensure that your website is professional and visually appealing. A well-designed and easy-to-navigate site will go a long way in instilling trust in your potential customers.
Secondly, provide clear and accurate product descriptions, pricing, and shipping information. Transparency is key, as it helps customers make informed decisions.
Additionally, consider offering multiple payment options to cater to the preferences of customers from different regions. This not only enhances convenience but also shows that you value their needs.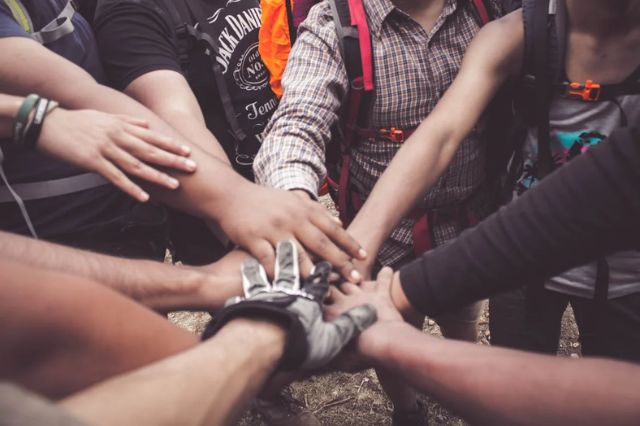 Moreover, displaying customer reviews and testimonials can greatly boost credibility. Positive feedback from satisfied customers can help alleviate any doubts potential customers may have.
Lastly, prioritize customer support and responsiveness. Promptly addressing queries and concerns will demonstrate your commitment to customer satisfaction.
Leveraging International Marketplaces and Cross-Border Platforms
When selling on international marketplaces and cross-border platforms, it's important to research and understand the specific regulations and requirements of each marketplace to ensure compliance and optimize your sales. Here are four key considerations to keep in mind:
Localization: Tailor your product listings and marketing materials to suit the local language and culture of your target market. This will help you connect with potential customers and build trust.
Shipping and logistics: Determine the most efficient and cost-effective shipping methods for your products. Consider factors like customs regulations, delivery times, and tracking options to provide a seamless experience for your customers.
Payment options: Offer a variety of payment methods that are popular in your target market. This will make it easier for customers to complete their purchases and increase your chances of making a sale.
Customer support: Provide reliable and responsive customer support in the local language. This will help address any concerns or issues that customers may have, ensuring a positive shopping experience and building customer loyalty.
Use Google Marchent Intégration APPS
Yotpo's Google Merchant integration is invaluable for global ecommerce expansion in several ways.
Firstly, it enables businesses to effortlessly showcase their products on Google Shopping, reaching a vast and diverse global audience. This exposure increases brand visibility and attracts potential customers from around the world.
Moreover, Yotpo's integration provides tools for collecting and displaying authentic user-generated content, such as reviews and ratings, which build trust with international shoppers. Additionally, it facilitates the management of product data, ensuring that accurate and up-to-date information is displayed to potential buyers globally. Overall, Yotpo's Google Merchant integration streamlines the process of expanding into new markets, driving international growth and success for ecommerce businesses.
Conclusion
So, now you have a clear understanding of the key considerations for expanding into international markets with your ecommerce business. By focusing on understanding cultural differences, localizing your website, building trust, and leveraging international marketplaces, you can successfully break into new markets and reach a global audience.
Remember to adapt your strategies to each specific market and stay open to learning and adapting as you go. With determination and the right approach, you can take your ecommerce business to new heights on a global scale.
Good luck!
Entrepreneurial Upskilling: Nurturing Innovation and Startups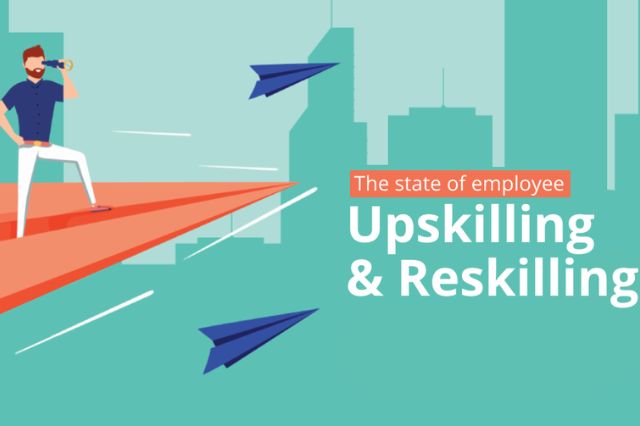 Are you an aspiring entrepreneur looking to take your startup to the next level? Then 'Entrepreneurial Upskilling: Nurturing Innovation and Startups' is the article for you.
In this piece, we will explore the importance of upskilling for entrepreneurial success and provide strategies for fostering innovation in your startup. Discover the key skills and qualities needed to develop an entrepreneurial mindset and learn how to build a supportive ecosystem for your startup's growth.
Plus, we'll delve into how technology and digitalization can be leveraged to enhance your entrepreneurial ventures.
The Importance of Upskilling for Entrepreneurial Success
The importance of upskilling for entrepreneurial success can't be overstated. As an entrepreneur, you must constantly adapt and grow to stay ahead in a competitive market. By investing in your own professional development, you increase your chances of success and ensure long-term sustainability for your business.
When you upskill, you acquire new knowledge and skills that are directly relevant to your entrepreneurial journey. Whether it's learning about the latest technological advancements, mastering new marketing strategies, or honing your leadership abilities, upskilling allows you to stay current and relevant in a rapidly changing business landscape.
Moreover, upskilling helps you become more versatile and adaptable. As an entrepreneur, you wear many hats and face various challenges on a daily basis. By continuously learning and acquiring new skills, you become better equipped to handle different tasks and navigate through obstacles with confidence.
Furthermore, upskilling enhances your credibility and reputation as an entrepreneur. When you invest in your own professional development, you demonstrate to potential clients, investors, and partners that you are committed to excellence and continuous improvement.
This not only boosts your own confidence but also instills trust and confidence in others, making it easier to attract opportunities and build valuable relationships.
Strategies for Fostering Innovation in Startups
To foster innovation in startups, it's crucial to implement strategies that encourage creative thinking and problem-solving. As an entrepreneur, you must create an environment that fosters a culture of innovation. Encourage your team to think outside the box and challenge the status quo.
Provide them with the freedom to experiment and take risks. By embracing failure as a learning opportunity, you can encourage your team to push boundaries and come up with groundbreaking ideas.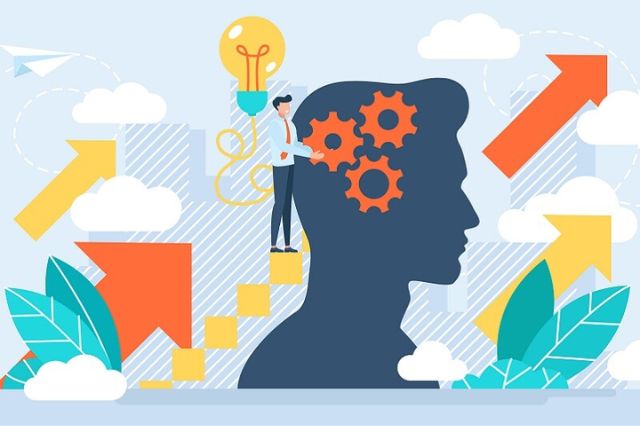 Another effective strategy is to promote collaboration and diversity in your startup. Encourage your team members to share their unique perspectives and ideas. By fostering an inclusive environment, you can leverage the power of diverse backgrounds and experiences to drive innovation. Facilitate brainstorming sessions and team-building activities to enhance collaboration and strengthen relationships among your team members.
Furthermore, it's important to invest in continuous learning and development. Encourage your team to attend workshops, conferences, and training programs to stay updated with the latest industry trends and acquire new skills. By providing opportunities for growth, you can empower your team to think creatively and solve complex problems.
Lastly, embrace technology and leverage it to your advantage. Implement tools and software that streamline processes and enhance productivity. Embracing automation and artificial intelligence can free up time for your team to focus on more creative and strategic tasks.
Developing an Entrepreneurial Mindset: Key Skills and Qualities
Developing an entrepreneurial mindset requires you to cultivate key skills and qualities that will help you thrive in the business world. It's not just about having a great business idea, but also about possessing the right mindset to turn that idea into a successful venture. By developing these skills and qualities, you can enhance your chances of success and overcome the challenges that come with entrepreneurship.
| | | |
| --- | --- | --- |
| Skill/Quality | Description | Importance |
| Adaptability | Being able to quickly adjust and navigate through changing circumstances and market conditions | Crucial in an ever-evolving business landscape |
| Resilience | The ability to bounce back from failures and setbacks | Essential for maintaining motivation and overcoming obstacles |
| Creativity | Thinking outside the box, coming up with innovative solutions | Key for identifying new opportunities and staying ahead of the competition |
| Risk-taking | Being willing to take calculated risks and embrace uncertainty | Necessary for growth and seizing opportunities |
Building a Supportive Ecosystem for Startup Growth
You can create a supportive ecosystem for your startup growth by surrounding yourself with like-minded individuals and seeking out mentorship opportunities. Building a network of supportive individuals who share your entrepreneurial spirit can provide you with the motivation, guidance, and resources you need to succeed.
Here are three key elements that can help you create a supportive ecosystem for your startup:
Collaborative coworking spaces: Joining a coworking space can provide you with a community of fellow entrepreneurs who are facing similar challenges and can offer valuable insights and support. These spaces often organize networking events, workshops, and mentorship programs, allowing you to connect with like-minded individuals and expand your knowledge.
Startup incubators and accelerators: Incubators and accelerators are organizations specifically designed to support startups. They offer a range of resources, including mentorship programs, access to funding, and networking opportunities. Joining an incubator or accelerator can provide you with the guidance and support you need to navigate the early stages of your startup.
Online communities and forums: Engaging with online communities and forums dedicated to entrepreneurship can connect you with a diverse range of individuals who can offer advice, share experiences, and provide support. These communities often have active discussion boards, expert-led webinars, and networking events, allowing you to learn from others and expand your network.
Leveraging Technology and Digitalization in Entrepreneurial Ventures
Embrace the power of technology and digitalization to propel your venture forward. In today's fast-paced world, utilizing technology is essential for the growth and success of any entrepreneurial venture. By leveraging digital tools and platforms, you can streamline operations, enhance productivity, and reach a wider audience.
Here is a visual representation of how technology and digitalization can benefit your entrepreneurial journey:
Benefits of Technology and Digitalization
Increased efficiency and productivity
Enhanced communication and collaboration
Access to global markets and customers
With technology, you can automate repetitive tasks, allowing you to focus on more strategic initiatives. Collaboration tools enable seamless communication and knowledge sharing among team members, leading to improved decision-making and innovation. Furthermore, digital platforms provide a gateway to global markets, allowing you to connect with customers worldwide and expand your reach.
Conclusion
In conclusion, developing your entrepreneurial skills taxonomy and embracing upskilling is crucial for success in the dynamic world of startups. By continuously learning and acquiring new knowledge, you can stay ahead of the competition and drive innovation in your venture.
Additionally, fostering an entrepreneurial mindset along with building a supportive ecosystem will create a fertile ground for growth and expansion.
Embracing technology and digitalization will further enhance your ability to adapt and thrive in the ever-evolving business landscape.
So keep learning, stay innovative, and watch your startup flourish!