Compass Self Storage Review: A Beneficial Guide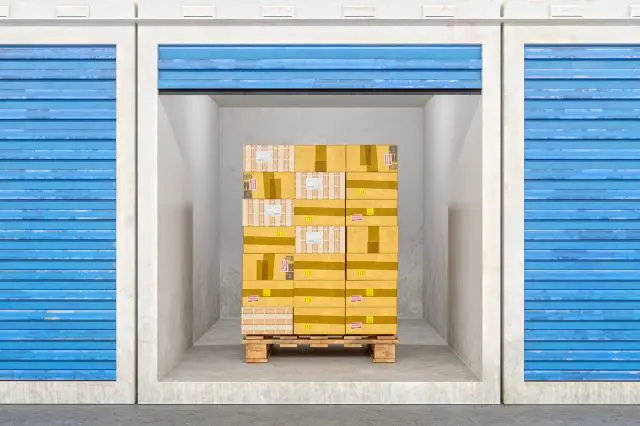 Self-storage units in Canada, the USA, the UK and other big countries are gaining ground nowadays. This is mostly accredited to their versatile uses, efficiency and the resulting demand. The requirement of extra storage space, and people's willingness to pay for the same forms the basis of the self-storage industry.
Self-storage facilities all over the world provide interested individuals with rentable units to store their belongings. The top self-storage units further provide customers with extra features like on-site supplies for sale, climate controlled storage units at a slightly higher rent, 24/7 video surveillance and so on.
Most people require storage units to store their household belongings while they downsize, or vehicle parking or even business documents and inventory. But storage spaces can also be used for temperature-sensitive objects, crafted items, paintings, expensive antiques or jewellery, appliances, etc.
Compass self-storage is a self-storage company in Canada which provides similar storage services to customers in need. And I will be reviewing and detailing the sort of services they seem to provide. So let us start from the first and foremost interface that a customer interacts with in order to find a suitable unit, their website.
Website
With a dark blue colour palette with some touches of a shade of bright yellow, their home page seems to be a hub of information about the various services they provide. The website home page seems to simplify all their services provided.
The information is displayed in a way that is easily comprehensible and navigable by even the least tech-savvy persons. The Home page also contains a brief introduction about why they are the ideal storage company, as well as an About Compass section at the top right corner.
The company has locations scattered across the Eastern Seaboards and the Midwestern states. Compass self-storage is a member of the Amsdell family of companies which is headquartered in Cleveland, OH.
Features and Tools
The website really makes looking for the perfect storage space much easier than the traditional way. The first thing a visitor sees on the website is the Search bar which allows one to search for facilities by City, State or Zip code, and the distance between the facility and the area.
While the former of these two tools is usually present in most companies' websites, the Distance tool is rather rare and not provided in most of the websites that I have come across and reviewed.
Further the website provides clickable Infographics which take you to Unit Size guides, Packing supplies information and Truck Rental service guides. The Size guide provides an estimate of a the space that the unit provides, as well as the sort of stuff that you can store in the unit. The Packing supplies page has information about the supplies that they sell.
From moving boxes of various sizes to shrink wrap, they have all the trinkets one could need for a safe wrapping and moving session. The Truck rental page tells us about how to rent a Moving truck from their site. It also has specifications and information about truck sizes and other services they offer.
Further, the company also provides Personal, Business and Boat and RV storage, like some of the top self-storage facilities in the country. Again, the graphics are clickable and take you directly to the respective pages.
Their unit features include Drive-up and indoor unit access, climate controlled units, extensive access hours, electronic gate access, cctv, etc. Scrolling down till the end of the page reveals that they also provide pharmaceutical storage and small business storage. Both of these are perfect to store shipment and inventory when they are not needed.
Sizes
Compass Self storage provides a plethora of sizes to choose from. You can access their size guide and decide which one seems the most suitable for your belongings. Compass, like most of the largest self storage companies, provides standard sizes. The 5' x 5 unit has 25 sq. ft. of space while the 5' x 10' provides 50 square foot. The 10' x 10' unit has a 100 square foot of space, the 10' x 15' has 150 sq. ft. and so on. They also have 10' x 20' and 10' x 30' units. But these are just the most common sizes. They also provide sizes that lie in between these dimensions. For example, units like 5' x 7', 8' x 5', 6' x 8', etc.
Pricing
Like all self-storage companies, in Canada or USA of in any country, Compass self-storage prices their units at different values depending on the location and features. To give you a rough idea, the units in Montgomery, Alabama on 4220 Troy Hwy, start from $25 at the lowest, for a 5' x 5' sized non-climate-controlled unit. The same unit, when climate-controlled, costs $48 a month. Further, the prices increase with an increase in the size and features. The largest normal unit lies at $469 while providing the customer with 800 square foot of space. Further, some selected units can be rented out for free for the first month, almost like a trial for the customer to make a decision upon.
On the contrary, units in the Compass facility at 200 S. Arrowhead Dr.Montgomery, Alabama, have much higher prices. The 5' x 5' unit starts at $64, and goes on increasing. Their largest climate controlled unit has dimensions 10' x 30' and is costs $425 a month. That is a shocking increase in comparison to the former facility.
Customer Reviews
Customer reviews are an indispensable way of gaining ground for companies. Reviews are undoubtedly one of the best ways to judge a company, other than using its services and judging it. And Compass Storage proudly displays its reviews on its website. One customer praised the friendly service, along with the clean and easily accessible facility. While another customer showered the company with love and portrayed his gratefulness for the years worth of fantastic service that he received.
But usually, companies prefer to highlight their best reviews on their website while hiding their criticisms. Hence an unbiased source is necessary to have an impartial judgement. And for us, this source is Trustpilot and the reviews received by Compass self storage. They have received almost 2 thousand reviews on Trustpilot, and about 78% of the lot says the company is excellent. From their service, to security, organisation and professionalism, everything has been praised. But alongside, a ton of the customers are unhappy with the frequent rate increases and hidden fees. About 7% of the total reviews are negative and complain about the high rates. There are also some reviews mentioning the last minute rate changes and similar debauchery that they have faced.
In Conclusion
It looks like Compass Self storage has some fans and some haters, which is fairly normal for every company. Depending on your requirements and budget, it would be best to read all documents carefully. Be sure of all your expenses before you seal the deal. You can also check out their blog which has articles about moving with pets, home business related posts and the like.
And if you don't find a suitable unit at Compass Self storage, make sure to check out our review about Atlantic Self-Storage,(enter article link), USA. Happy storing!
Critical Reasons Big and Growing Businesses Need a Good Banking Partner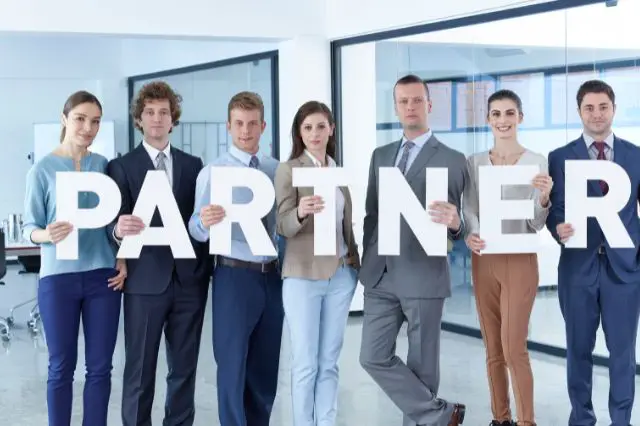 Singapore has a distinctive position in the global economy and a pivotal role as a business epicenter in the heart of Asia. The city-state is acknowledged as a global business hub that features open business policies, advanced infrastructure, political stability, a skilled workforce, and the use of English as the primary working language.
An excellent corporate account is necessary for both growing and big companies in Singapore.
Businesses are the backbone of the global economy, contributing significantly to its growth and stability. These businesses require reliable financial partners that can help them manage their finances efficiently. A good bank partner is essential for businesses as it gives them several advantages, including better financial management, access to credit facilities, and improved cash flow management. This article will explore why businesses need a good bank partner and how a corporate account can help them achieve their financial goals.
Improved Financial Management
One of the primary reasons why businesses need a good bank partner is to improve their financial management. A corporate account allows businesses to monitor their finances effectively, manage cash flows, and track transactions. A good bank partner can provide businesses with customized financial solutions tailored to their needs. For instance, some banks offer cash management services that help businesses optimize their cash flows, while others provide specialized financing options that can help businesses expand their operations.
Access to Credit Facilities
Businesses often require access to credit facilities to fund their operations. A good bank partner can provide businesses with various credit facilities, such as overdrafts, loans, and credit lines.
These credit facilities can help businesses meet their short-term and long-term financing needs. Banks typically offer big businesses lower interest rates and more favorable terms and conditions, making them an attractive financing option. Additionally, a good bank partner can help businesses improve their creditworthiness by providing them with credit reports and other financial information that can help them secure funding from other sources.
Improved Cash Flow Management
Big businesses require effective cash flow management to ensure their operations run smoothly. A good bank partner can help businesses manage their cash flows by providing cash management services such as online banking, mobile banking, and automated payments. These services can help businesses save time and reduce administrative costs, allowing them to focus on their core operations. A good bank partner can also provide businesses with cash flow forecasting tools to help them plan their finances and make informed business decisions.
Enhanced Security
Big businesses handle a significant amount of money, making them vulnerable to fraud and cyber-attacks. A good bank partner can help businesses enhance their security by providing secure payment channels, fraud detection services, and other security measures. These security measures can help businesses protect their financial assets and prevent unauthorized access to their accounts.
Businesses need a good bank partner to help them manage their finances efficiently, access credit facilities, improve cash flow management, and enhance their security. A corporate account is an essential tool businesses can use to achieve these goals.
By partnering with a good bank and opening a feature-rich corporate account, businesses can access customized financial solutions to help them achieve their financial goals and secure their financial assets. Therefore, businesses must choose their bank partner carefully and ensure they have the necessary expertise and resources to meet their specific needs.
Filld.loan Community-Based Organizations as an Alternative to Payday Loans Online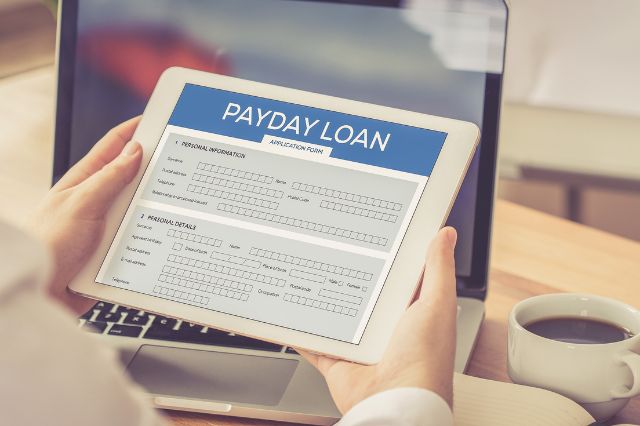 Payday loans may provide a quick fix for cash shortages, but they come with a high price tag. The real trouble begins when it comes time to repay the loan, which can lead users to getting caught in a cycle of debt.
Instead of trying to fix the problem, it is often better to prevent it from happening in the first place, and community-based organizations (CBOs) can play a vital role in this regard. They are a viable alternative to payday loans online, and by reading this article, you will learn why. We will delve into how these communities operate and the advantages they offer as a replacement for payday loans. So, let's begin!
What CBOs Are and How They Work (With Examples)
As its name implies, community-based cooperatives are nonprofit groups that aim to enhance the well-being of individuals in a particular community. They offer a variety of services, including financial education, credit counseling, and small-dollar loan programs. 
These cooperatives are usually manned by volunteers and are financed through a mix of grants, donations, and service charges. They also collaborate with other groups to offer additional support to their clients. Listed below are some examples of well-known organizations in America.
CDCU
Community, Economic Development and Credit Unions (CDCU) is an exemplary form of financial product, as it is a non-profit cooperative that serves low-income communities. They offer a great variety of financing options, including savings and checking accounts, credit, and education.
What is more, CDCUs typically have more lenient underwriting standards compared to traditional financial institutions, making it easier for low-income users to access the cash and pay off their unexpected expenses.
MFIs
Another example of community-based cooperatives is microfinance institutions, which provide small loans Filld.loan, savings and insurance to low-income households, particularly in developing countries.
Similar to CDCUs, these institutions also provide education and training, helping customers to better manage their finances and create a more stable financial ground.
How CBOs Differ from Online Payday Loans
At first glance, payday loans and CBOs may appear to be similar as they both offer fast access to cash. However, there are a few distinct differences between the two. 
Online payday loans are typically high-interest, small-dollar sources of financing that are expected to be repaid in a short period of time (typically in two or four weeks). On the other hand, CBOs may provide a few hundred bucks at lower APRs and with a more flexible repayment timeline.
In addition to providing small credits, these communities often offer financial education and credit counseling to assist users in effectively managing their finances and improving their financial knowledge.
Summary: Added Benefits of Using a CBO
Apart from the financial products that non-profit groups offer, they can also provide several extra advantages for those in need of short-term credit, such as online payday loans.
Credit Building
Many of these organizations are dedicated to helping users improve their credit scores and access traditional sources of financing. As a result, they may provide assistance with credit file disputes and loan applications.
Advocacy
In addition, CBOs can advocate for policies that safeguard consumers from predatory lending practices, such as setting limits on interest rates and fees, and mandating that lenders provide clear and detailed info about the terms of their loans.
Community Development
These financial services may also have a significant impact on community development through their services and support. For instance, they can contribute to job creation by providing employment opportunities within the organization or beyond it.
In addition, they are able to promote economic growth by providing access to credit and other products that aid individuals and businesses in expanding. Finally, some cooperatives support local businesses through microloans and technical assistance, helping them grow.
Investing in a Foreign Country: 7 Essential Tips You Need to Follow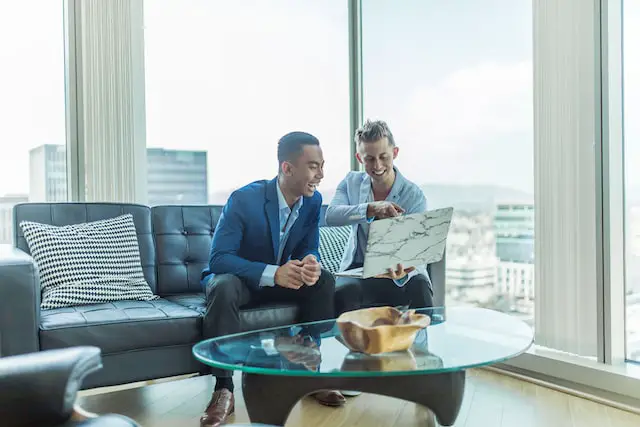 Are you looking to make your money work for you, but are unsure of where and how to start? Investing in foreign countries can be a daunting task without the right guidance. To ensure a successful venture, some essential tips need to be followed. With this blog post, we'll guide you through the process of investing in a foreign country and share our top 7 tips on making profitable investments overseas.  From understanding the importance of researching potential investment opportunities to learning about local laws and regulations—we've got everything covered as we take an in-depth look at what it means to invest abroad!
Research and Understand the Local Economy
Understanding the local economy of a foreign country before investing is essential for success. Researching and understanding the financial market, economic trends, currency exchange rates, and other pertinent information can provide you with valuable insight into how to approach your investments in that particular area. Investing in a foreign country should never be taken lightly; that is why it is important to fully understand the factors at play in its economy. A thorough examination of the current state of affairs can help determine what types of investments would be most responsible and beneficial to make. It may also help minimize risk, as well as pinpoint which type of market has potential long-term growth. In other words, understanding the local economy can give investors a better chance of gaining attractive returns on their investments.
Research Your Investment Options Carefully
Research is key when it comes to investing in a foreign country. Making sure you're aware of all the different investment options available, as well as everyone's risk and reward potential, can be essential when choosing where to put your money. Take your time and make sure to read up on the various strategies you can use to maximize your returns, while also taking into account how well the company or sector is doing overall within the target country. You should also consider whether or not you can apply for citizenship by investment and consult with a professional to make sure you're taking the best possible route. Don't rush this decision; instead, do your due diligence and make sure you're comfortable with any risks involved before investing. Overall, if you take the time to research your options carefully, you will be more likely to secure a successful international financial venture.
Learn about Local Laws and Regulations
Figuring out the legal frameworks and regulations of a foreign country is certainly no walk in the park. Government policies, cultural differences, and a variety of other obstacles can make it tricky to maneuver through unfamiliar territory. But understanding local laws and regulations is an absolute must if you want your international investments to be successful. Luckily, there are several essential tips you can follow to make sure you're complying with all applicable laws and taxes. From taking the time to research how government policies may impact your investments to creating a network with finance professionals in the region, following these guidelines will put you well on your way toward making confident and informed decisions when investing abroad
Understand the Risks Involved in Investing Abroad
When deciding to invest abroad, one of the most important things to consider is understanding and accepting the risk you are taking. Investing in a foreign country can pose unique challenges with political and cultural differences, changes in regulations, and shifting economies that can lead to more uncertainty in the marketplace. It's also wise to research whether a country has restrictions on capital flows or repatriation of profits to ensure you can access your money if needed. Additionally, currency fluctuations should be taken into account as it affects any business you are looking to pursue when investing overseas. And while there is no way to eliminate risk when investing abroad, understanding what you're getting into and preparing accordingly can help ensure a successful endeavor.
Choose a Reputable Broker for Investing Overseas
One of the most important considerations when investing abroad is choosing a reputable broker to help you navigate the unfamiliar financial landscape. It is essential to find an experienced and reliable partner with local expertise who knows how to read the nuances of local markets, regulations, and brokers. A knowledgeable broker will understand the unique challenges associated with an international investment as well as be able to identify opportunities that may otherwise go unnoticed. Taking the time to research and select the right brokerage firm is a crucial part of ensuring a smooth foreign market investing journey.
Familiarize Yourself with the Tax Implications of Investing Abroad
Before deciding to invest in a foreign country, it is imperative to assess all of the tax implications that may arise from such an investment. Different countries and different investments come with their own set of associated tax laws and regulations, so investors need to understand how the taxes work in whichever foreign market they are considering. There may also be additional factors that could affect taxation, such as contracts or treaties. By taking the time to familiarize themselves with these tax implications, investors can make more informed decisions regarding their investments while ensuring they remain in compliance with international tax laws.
Know Your Exit Strategy
Last but not least, it's critical to consider your exit strategy when investing in a foreign country. After all, if you devote significant resources to setting up a business there, you'll want to determine how and when to reap the rewards of that investment at an appropriate time. To maximize your chances for success, it's important to know what methods are available for immersing yourself in a foreign culture and exiting a market with optimal profits. Going into the situation with a clear understanding of the terms of your agreement is one of the best things you can do when investing abroad.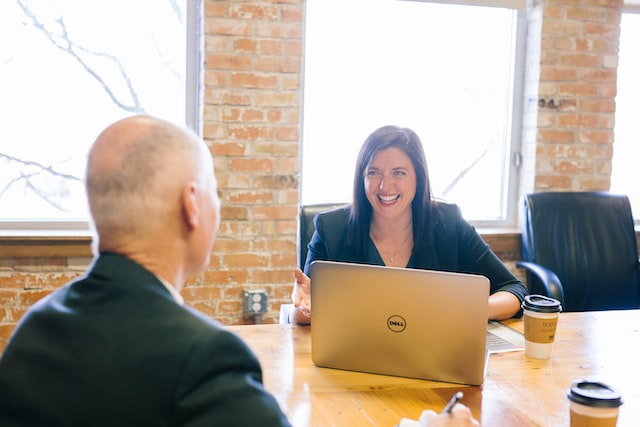 Investing abroad is a complex process and it is important to do your research before investing. Make sure to research the local economy, understand local laws, evaluate potential risks, and make sure to understand the potential tax implications. Choose a reputable broker who will provide support during your journey and create an exit strategy that makes sense for your objectives. By doing all of this research, you will be better equipped to decide if international investing is right for you. Regardless of whether or not you decide to invest overseas, taking stock in existing knowledge can help set you up for future successes within investments – both locally and internationally. Consider all these tips when planning any international investing endeavors for an experience worth remembering!