9 Ways to Keep Aquarium Clean and Healthy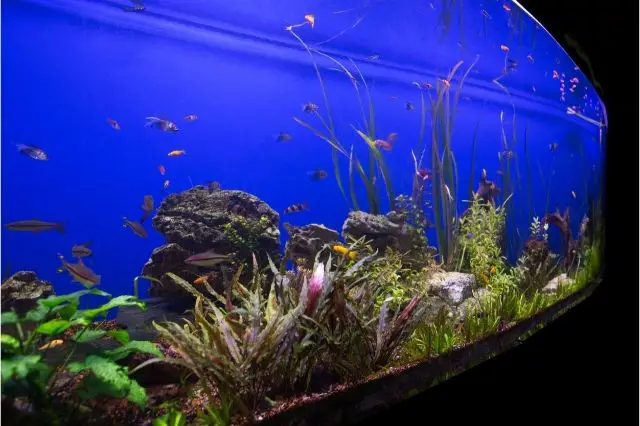 Aquariums are a popular way to keep fish and other aquatic animals. They can be both beautiful and enjoyable. They do, however, necessitate a great deal of care and attention.
Aquariums are a great way to enjoy aquatic life. But, without proper care, they can turn into a cesspool of bacteria and other dangerous pollutants. So it's essential to take care of it. We have compiled a few tips to keep the aquarium clean.
1. Use a Proper Filter
Aquariums are a great addition to any home. They provide a soothing atmosphere, and they can be used to help keep your house clean and healthy. However, it is essential to know what type of filter you need to maintain your aquarium's health.
Numerous filters are available to use in your aquarium. Chemical, mechanical and biological filtrations are the three categories of filtrations. These have both advantages and disadvantages of their own. You must take those consequences into account before choosing.
2. Change the Water Daily
It is essential to change the water regularly because it can get dirty. The aquarium can also be a place for your children to learn about the process of life.
Aquariums are fun for youngsters, but they do necessitate some maintenance. One of the ways you can keep your aquarium clean and healthy is by changing the water regularly.
3. Correctly Feed Your Fish
Overfeeding your fish will result in decaying food in the tank, which will lead to algae growth and filthy water. Filters will clog due to uneaten food, and debris will gather in the gravel. Feeding your fish higher-quality food is a preferable option, as it reduces the amount of excrement and other waste in the tank. You can prefer to buy from quality stores such as pet city as they sell the best quality product.
4. Greetings, Algae Eater!
You can use an algae eater, like a snail or certain kinds of catfish to reduce the accumulation of algae in your tank. Choose the correct algae eater for your type of algae, and make sure it adjusts to the tank so it feels at ease and can nibble away at your algae problems.
5. Clean the Tank's Exterior
The outside of an aquarium is sometimes overlooked, but dust and fingerprints may quickly conceal the surface, making the tank appear dirtier than it is. Clean the glass and other surfaces with a streak-free cleaner regularly, but make sure no chemicals get into the water or the fish will be injured.
6. Make a Water Exchange System at Home
Replacing gallons of water from your fish tank every time you clean is time-consuming. If you have a large tank, the task becomes considerably more difficult.
You may make a DIY water exchange system out of PVC pipe to make the work of exchanging water easier. The advantage of building it yourself is that you may adapt this system to fit your tank's size. The materials you'll need are readily available at your local hardware shop.
7. Hornwort Should Be Placed in Your Fish Tank
Adding any plant to your fish tank is the simplest approach to enhancing oxygen levels, improving your fish's living conditions. Hornwort was notably recommended since it produces oxygen while absorbing toxic nitrogen from tank water. As a result, you're providing your fish with better living and breathing circumstances. Your fish will be thanking you in hushed tones.
8. Change the Carbon Filter Media on a Monthly Basis
Carbon filter medium aids in the removal of dissolved pollutants from the water in your fish tank. However, after 3 to 4 weeks, carbon loses its ability to absorb poisons. As a result, you must continue changing the filter media as needed for the greater good. Additionally, if you want more toxin-absorbing power, put some carbon filter inserts in a cut-off pantyhose.
9. Choose the Appropriate Tank Size
While it may be tempting to keep a large number of pet fish, overflowing your tank isn't a good idea. Low oxygen levels might result from overcrowding, making your fish prone to disease. It can also result in a lot of garbage, waste, and deaths, all of which will lower the quality of your water. Ask one of our pet counselors about the proper tank size for your pet fish.
5 Tips for New Puppy Owners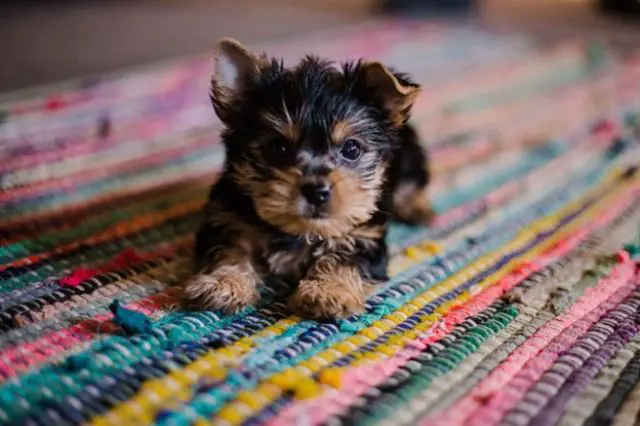 Getting a new puppy is one of the most exciting things that can ever happen to you. The day you bring your puppy home is filled with joy, but it's important not to let your excitement overshadow your responsibilities to your new family member. If you've ever had a puppy before, you know it takes a lot of work to train them on how to behave and ensure they're healthy. Being a pet parent isn't cheap, and you should be prepared for anything. Here are tips for new puppy owners.
1. Start Training Immediately
As soon as you bring your new puppy home, you'll need to start training. While your puppy might not need behavioral training immediately, you should always start with potty training. Most puppies learn to go potty outside fairly quickly, but you can expect many accidents until they thoroughly learn how to ask for you to take them out.
Once your puppy is potty trained, you can move on to other types of training. It's best not to train your dog on too many things at once as it can be confusing. Depending on the type of pet parent and your preferences, you can teach your dog which behaviors are acceptable, like sleeping in bed with you, and which aren't, such as jumping on guests.
When it comes to training, the most effective method is rewards-based training. With this training method, you'll ask your dog to do any task, including sit, give a paw, or greet guests in a certain way. Once your dog behaves in the way you approve of, you'll give them a treat. Many pet parents and trainers also prefer clicker training, which can mark the exact behavior you're rewarding your dog for. In clicker training, you'll ask your dog to behave in a certain way and immediately click with a clicker. Your dog will eventually associate the sound of a click with a treat and learn about the types of behaviors that are acceptable.
When training your dog, you should never yell or put your hands on them in a negative way. You don't want to make training or living with you a negative experience. Most dogs can't learn when they're being yelled at because they don't know why they're being yelled at. Because your dog lives in the present, it's never practical to scold them for something they did hours ago. For example, if your puppy has an accident while you're away and yell at them about it, they won't know what they did wrong.
Additionally, yelling at your dog and spanking them, even if it's a light tap, can make your dog aggressive and fearful of hands and loud voices, so it's always best to try a training style that can reward good behavior and ignore the bad behavior.
Believe it or not, training can also ease dog anxiety or prevent it altogether. For example, if your dog gets used to the fact that you leave every day, they likely won't develop separation anxiety.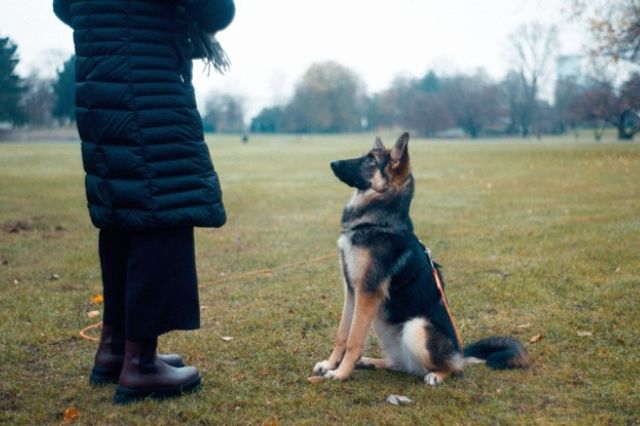 2. Find the Right Food
Some dogs will eat just about any dog food, but some dogs can be picky and allergic to certain ingredients. You probably won't know if your dog will like a particular food until you try it out. For your puppy, it's best to get high-quality dog food for growing dogs. Dog food for puppies aims to help your dog grow and develop healthy bones and muscles.
As your puppy grows up, you can gradually switch to other foods based on their needs. For example, if your pet has dry skin and a dull coat, you can find food that can help them be less itchy. Additionally, there are many foods on the market for pets with allergies if your dog ever has an allergic reaction to their food.
When introducing new food to your dog, do it gradually. Switching them over to a new flavor with different ingredients or a new brand can cause severe digestive problems, resulting in diarrhea and vomiting.
3. Socialize Them
Dogs need to be socialized to have healthy relationships with people and other pets. Socializing your dog young can prevent them from developing fear-based aggression toward other dogs and people. Additionally, it teaches them how to behave with others. To socialize your dog, you can introduce them to a friend's dog or take them to a dog park and monitor how they place with other dogs.
You should socialize your pet with people. You shouldn't introduce too many new people or animals in a short period of time. Your puppy got a new home, so they're already dealing with a lot. Gradually introduce your puppy to family and friends so they can start forming healthy relationships.
Socialization is important because it can prevent your dog from developing fear-based aggression when faced with other pets and people. It can also make living in an apartment complex with dogs easier. If you live in an apartment, you'll regularly take your dog out for potty breaks, and they're more than likely to see another dog. You can train your dog not to get excited by seeing another dog, so they'll stop pulling on their leash, and you can have a better experience walking your pup.
4. Find a Good Vet
Some vets are great, while others don't care about the pets they work with. As a dedicated pet parent, it's always best to find a vet who will take good care of your dog even when you're not around. Check around for vets in your area and read reviews from current pet parents.
Schedule an appointment once you find a vet you think will be a good match. Even if your puppy doesn't need any vaccinations yet, you can still schedule a visit to help your dog get acquainted with their vet, who they'll see at least once or twice a year for heartworm testing and a physical. In addition, visiting the vet for fun can help your dog learn that your vet isn't there to hurt them and there's no reason to be scared.
5. Always Have Treats
Dog training is a lifelong dedication. Your dog will learn new behaviors every day, and they should get rewarded when they display the desired behavior. Having treats on you always is a great way to reward good behavior, so your dog can continue to learn no matter where you are. It's also important to have treats available when your dog displays the right behavior and rewarding them immediately will teach them that what they just did was good.
Final Thoughts
Being a pet parent is a rewarding experience, but it takes work. You can't simply let your new puppy go potty in the house to jump on guests. Besides, dogs love being trained because it helps them flex their brains, and they don't hate being rewarded with treats every day either.
What are the Benefits and the Proper Dosage of CBD for Dogs?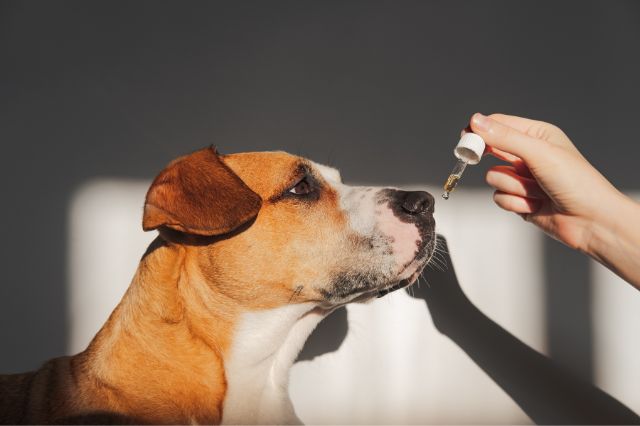 CBD oil is becoming a popular treatment for many health ailments in humans and pets. Consequently, the market is flooded with CBD products.
But do you know what the appropriate CBD dosage for dogs is? If you want to know about the right amount and its benefits for dogs, here is the information.
What are the Benefits?
1. Anxiety
Anxiety is a common problem in dogs. It can be caused by innumerable factors, including loud noises, changes in routine, and separation from their guardians. CBD oil is best for reducing anxiety in both humans and animals. A research paper in the Journal of Psychoactive Drugs found that CBD oil could reduce anxiety in people with social anxiety disorder.
CBD oil is good for reducing anxiety in dogs. A study published in Frontiers in Veterinary Science found that CBD oil effectively reduced stress and improved the quality of life in pet dogs with separation anxiety.
Some common signs of dog anxiety are:
Panting
Pacing
Excessive barking
Destructive behavior
Withdrawing from social interaction
CBD oil can help to reduce these signs of anxiety in dogs. If you think your dog may be anxious, talk to your veterinarian about whether CBD oil is right for them.
2. Arthritis
Dogs can get arthritis because of age, just like humans. CBD oil can help relieve the pain and inflammation associated with this condition.
Some common symptoms of arthritis in dogs are:
Limping
Stiffness
Difficulty getting up or lying down
Decreased activity level
Pain when touched
Talk to the vet if you think your dog may be suffering from arthritis. They can diagnose the condition and recommend a treatment plan, including CBD oil. CBD oil contains a compound that interacts with the body's endocannabinoid system. This system regulates things like pain, inflammation, and appetite. When CBD is introduced, it can help to reduce pain and inflammation. CBD oil is available in tinctures, capsules, topical creams, etc. Therefore, ensure you choose the suitable format.
3. Cancer
CBD oil has been shown to help inhibit the growth of cancer cells and may provide relief from cancer symptoms. Cancer cells are characterized by their ability to divide uncontrollably. CBD oil may help stop cancer cells from dividing and kill cancer cells.
The oil effectively treats various types of cancer, including breast cancer, brain cancer, colon cancer, lung cancer, and skin cancer. It is typically well-tolerated by dogs and has few side effects.
If you're considering giving your dog CBD oil for cancer, it is essential to talk to your veterinarian first. They can help you know the appropriate dosage and monitor your dog's progress.
4. Epilepsy
Idiopathic epilepsy is the most common chronic neurological disorder in dogs. It is characterized by recurrent seizures that are not caused by any known medical condition. Seizures can occur for various reasons in dogs, including trauma, infection, tumors, and poisoning.
CBD oil reduces seizures and improves behavior during intervals. CBD oil for dogs with epilepsy is associated with a significant reduction in seizure frequency.
Your veterinarian should determine CBD dosages for dogs with epilepsy. They will consider the severity of your dog's condition and other factors such as weight and age. In other words, CBD oil is a safe, effective, and natural treatment for seizures in all cases.
5. Inflammatory Bowel Disease
It is caused by chronic inflammation of the gastrointestinal tract. They can be caused by various factors, including autoimmune disease, infection, and allergies.
The most common bowel disease symptoms in dogs are vomiting, diarrhea, and weight loss. CBD oil for dogs with inflammatory bowel disease helps to reduce inflammation and improve gut motility. It also relieves pain and improves appetite.
Your veterinarian should determine CBD dosages for dogs with inflammatory bowel disease. They will consider the severity of your dog's condition and other factors, such as weight and age.
CBD oil is a valuable and natural treatment for inflammatory bowel disease in dogs.
Some common symptoms of IBD in dogs are:
Vomiting
Diarrhea
Weight loss
Lethargy
Poor appetite
Abdominal pain
6. Pain Relief
CBD is a natural pain reliever. It can provide relief from chronic pain in dogs. Chronic pain may occur in many forms like:
Arthritis
Hip Dysplasia
Cancer Pain
The best way to use CBD oil for pain relief is to administer it directly into your dog's mouth via an eyedropper. Many pet parents have found that CBD oil for their dog's chronic pain has helped them get their furry friends back to their playful selves.
CBD oil may be worth considering if you're looking for an all-natural way to help your dog with pain relief.
How to Find the Suitable Dosage of CBD for Your Dogs?
There are a few things to consider when determining the appropriate dosage of CBD for your dog, including weight, the severity of the condition, and product potency.
The first step is to find a high-quality CBD product made specifically for pets. These products will have the proper concentration of CBD and none of the psychoactive THC found in marijuana.
Next, you need to calculate the dosage based on your dog's weight. A good way would be to start with 0.25mg of CBD per pound of body weight and increase as needed. For example, a 50-pound dog would begin with 12. If your dog is dealing with a more severe condition, you may need to increase the dosage to 0.50mg per pound of body weight. For example, a 50-pound dog would then take 25mg of CBD.
It would be best if you also remembered that it might take several weeks of regular dosing before you see any improvement in your dog's condition. Be patient and consistent, and always check with your veterinarian before starting any new supplement regimen.
Now that you can calculate the appropriate dosage of CBD for your dog, you must get started. Choose a high-quality product and start with a small dose, increasing as needed. You should see improvement in your dog's condition with regular use within a few weeks.
Conclusion
CBD dosage for dogs can be tricky. You need to ensure that you get the dosage right because too much can be harmful. Start with a low dose and work until you find what works best for your pet.
8 Ways to Manage Your Pet's Health at Home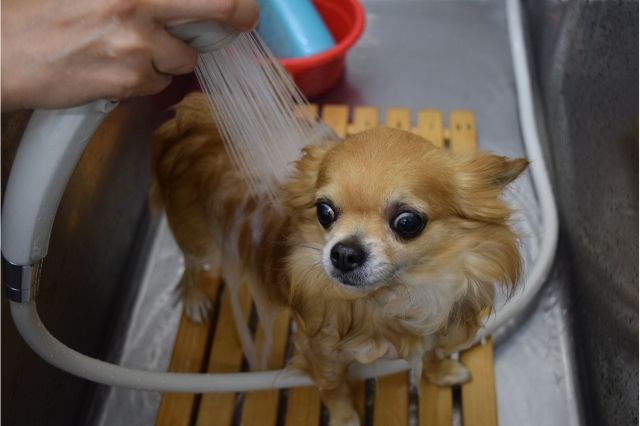 Are you looking for ways to keep your pet in the pink of health? Do you worry about how to take care of your pet at home? Well, if this is what you are thinking, you've indeed landed up in the right place.
Below we have come up with eight super ways to keep your pet healthy and fit! So, without any further ado, let's check out what the top ways are:
1. Correct Nutrition
Food is the primary thing we need to take care of – be it for yourself or your pet. Nutrition not only keeps us healthy but also ensures we are fit. It helps in increasing our lifespan and much more.
So, you have to make sure the nutritional needs are fulfilled with quality food. And for that, you need to make sure you speak to the vet to provide your pet with the proper nutrients. Once you are sure about the nutrients, you can easily avail yourself of the quality pet food delivery service, convenient and fresh.
2. Exercising
Alongside the right amount of nutrition, exercising is equally important. That will ensure your pet is maintaining the right weight. So, take your pet out for walks, hiking, swimming, and more. Also, try playing fetch with your pet. This will keep him/her fit and active.
Apart from that, you need to ensure your pet is taking care of their mental stimulation. Just like you have to take care of your baby's cognitive development, you have to do the same with your pet as well. Make sure they are given the right toys that will help them become more intelligent.
3. Health Checkups
Vets currently perform a yearly health examination where the pet goes through several screenings, which helps in early disease detection. So, make sure your pet is taken to the vet regularly for checkups.
4. Grooming
Pets require regular grooming to remain clean and also protect their fur. No matter how much you look at Youtube tutorials to learn how to groom your pet, a professional's job always stands out. So, if you want to manage your pet and keep them healthy, make sure you are regularly grooming them.
5. Training
When you are a new parent, it is natural you will find it difficult to manage your pet at home. In that case, along with your pet, you would also have to take training. Through this, you will make sure your pet learns healthy habits and implements them throughout life.
6. Treats for Good Behavior
This is something your trainer must have told you already, but we thought of just giving you a gentle reminder. Pets are just like the other kid in your house. So, when your pet conducts good behavior, make sure you give the treat to encourage them. Plus, you are informing them that is something good they have done.
7. Love & Affection
Developing a great bond with your little pooch is always great. They always look for their master's attention and crave the love they usually don't get at the place from where you get them. So, give them cuddles, back and chest rubs, play with them, and soon you'll see how close they become. And this becomes a win-win situation, as you wouldn't have to scold them when they are about to do something wrong. Only a slight shout is enough to keep them under control.
8. Neuter/Spaying
This is something every pet owner must pay heed to. You can save your lovable little pet from several diseases like cancer and more. Moreover, neutering or spaying can increase your pet's longevity as well.
Plus, you will be able to curb all the unwanted behaviors your pet might be doing through this method. So, make sure you spay/neuter your pup as soon as you get them or at the right time. The ideal way is to speak to a vet to know the right time.
Final Thoughts
As we come to the end of our blog today, we hope you know how to keep your pet well and in optimal health. So, go ahead and use these ways, and you'll see yourself managing your pet just like a pro.