6 Tips to Take Care of Your Pet Teeth and Gums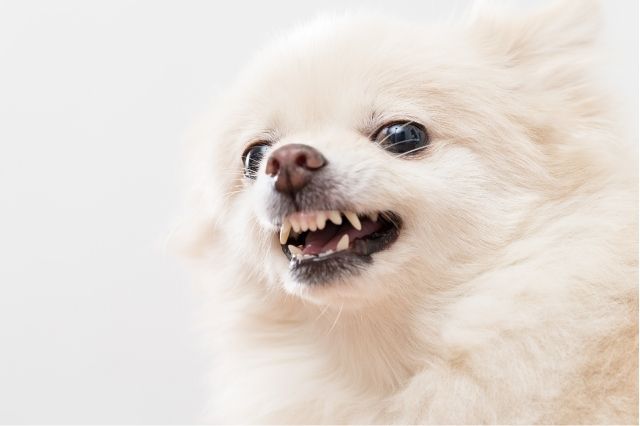 It's no secret that pets need care. When you bring a fur-buddy home, they don't just become a part of your family but are also an added responsibility. Sure, it takes time to train them, but once they are integrated into your family, the joy they bring along is unmatchable. Seeing them happy and healthy will make you happy too, physically and mentally.
While most pet owners take care of their pets overall, they often tend to ignore dental health. More than 85% of dogs and cats over the age of 3 years are affected by dental problems. These problems if ignored for a long time can cause other health issues too.
Moreover, it is not a widely talked about topic when it comes to pets, so most owners end up doing nothing until the situation becomes much worse.
But now that you are here, let's help you understand how you must take care of your pup's oral health to avoid any kind of trouble in the future.
1. Provide good nutrition
The maxim that says "you are what you eat" stands true for pets also. Adequate nutrition in your pup's food will keep their teeth and gums strong. It also protects it against all kinds of bacteria. So, look for foods that have zinc, vitamin C, sodium, and glucose.
Natural ingredients such as blueberry and clove are also good for maintaining oral health.
2. Keep their teeth clean
Keeping their teeth clean should be a routine for pets just like everything else. Yes, it sounds kinda weird but brushing your pet's teeth is a great way to avoid plaque build. The pet will resist brushing initially, but after a few weeks of training, they will become calm and non-resistant to the process.
Although they do not need to brush their teeth daily, you must do it at least once a week. But remember not to use the toothpaste you use for brushing your teeth because some ingredients might be harmful to your fluffy's canine teeth.
Instead buy a dog toothpaste from an online pet store that has added flavours to make your pet love it more.
3. Consider proper treats
If your pup really hates to brush its teeth, then you should consider giving them dental treats. These treats are enriched with nutrients that will help remove plaque, and also keep their mouths clean.
These treats come in various shapes, sizes, and flavours so you get plenty of options to choose from – pick your pup's favourite flavour and let them gorge on it!
4. Bring chew toy
Chew toys work just like dental treats for pets. They help prevent plaque build in your pup's mouth. The scrapes take out gums filled between the teeth and also get rid of the bad breath.
There are several chew toys available but make sure to go with ones that have been approved by some authority about their effectiveness for plaque and tartar control.
5. Beware of bad breath
You take immediate action when your mouths start smelling bad, why not for your pet? Bad breath is not common for pets. So, if your pet is experiencing it, it's an indication of bad periodontal issues.
Hence, you must not take this lightly. This bad breath can be due to plaque build-up in the mouth or stomatitis, a dental disease that causes painful inflammation of the gums and mouth tissues.
So, whenever you get a bad breath, brush your pet's teeth. If the smell prevails rush to the vet for the checkup.
6. Schedule regular vet appointments
Humans brush their teeth two times a day and still visit a dentist every few months, then why should your four-legged friend be any different? Take your pet to the vet and get their complete dental check-up done. Most problems occur below the gum line, so a thorough dental check can prove to be immensely helpful.
After examination, if your pet needs a clean-up to get rid of plaque stuck inside the teeth then most vets will opt for anaesthesia treatment.  But don't worry, they are safe and comfortable.
So, expect nothing but your little friend waking up with a fresh mouth, pearly white teeth, and amazing breath.
Over to you…
Now that you are aware of what will work to keep your pet away from any kind of oral infection, it's time for some action!
How Can Purchasing Royal Canin Cat Food Be a Great Idea?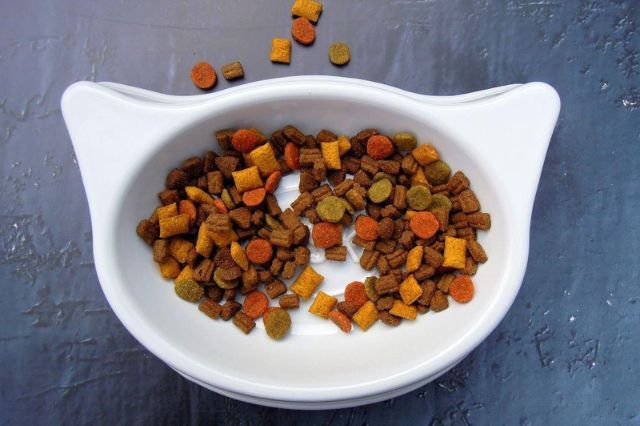 You are a responsible pet owner. Therefore, you look for the best ways to improve the well-being of your cat. Buying Royal Canin cat food could be one of the best ways to ensure your kitten's daily nutritional intake and give your little pal the treat he deserves. High-quality cat food can be the perfect gift for your fluffball and a way to show him your love. Moreover, the investment in your cat's nutrition could pay for itself down the road through less expensive vet bills and increased vitality for your bundle of joy.
High-quality food options can improve your kitty's muscular and skeletal health, maintain its claws and coat shine, and be a cost-effective avenue to monitor its weight. By buying Royal Canin cat food, your feline could develop healthily and predictably, and moments spent together could become priceless memories. High-quality cat food is carefully tested to meet the standards imposed by the relevant government authorities. But most of all, it is delicious and suitable for the needs of your fluffy companion.
Why should you invest in Royal Canin cat food? One word: Quality. Brands like Royal Canin, Pedigree, or Taste of the Wild, invest considerable amounts in the research and development of their products and have access to the best ingredients on the market. The meal options from Royal Canin can be ideal for senior dogs and pups, while the wet food offered by companies like Fancy Feast or Dine could be a real gourmet treat for your sophisticated buddy.
What Are the Cornerstones of Quality Cat Food? 
For one thing, quality kibble, such as that offered by Royal Canin cat food, should be easy to digest and provide the nutritional balance necessary for the proper development of your furry companion. Cats are predatory animals, so their nutrition should be focused on proteins of known origin and feature added minerals and vitamins. Quality food can increase your feline's energy level, improve your fluffball's long-term well-being, and could be a helpful factor in keeping your kitty's dental health at an optimal level.
Quality cat kibble or wet food must contain a protein source from a known source, which must come from an animal raised in Australia. And here, the options can range from chicken and fish to mutton or even sheep. The food purchased should comply with the regulations set by the Pet Food Industry Association of Australia and should contain healthy fats such as Omega-3, which have a positive effect on keratin creation.
Quality cat food is free of additives and artificial colours and should feature no added grains, as your cat cannot correctly digest them. It's best to aim for cat kibble without many carbohydrates. And it would be best to choose a brand with experience in the Australian market, such as Royal Canin. High-quality products are ultimately characterised by consistency. And this is the main thing you should look for in your kitty's kibble.
Should I Go for Wet Food?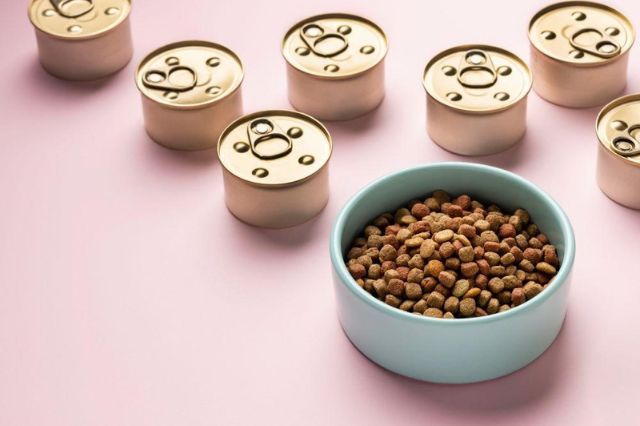 The pet food market is worth over $115 billion. But when you want to buy meals for your kitty, you have two choices: kibble or wet food. Kibble is an inexpensive, shelf-resistant option found in the offerings of prominent market players. And it might be ideal if you're interested in consistency alongside excellent price-to-quality ratios. But wet food is the way to go if you want to spoil your companion. High-quality wet food can offer a hydration boost. And it's recommended for older cats likely to suffer from kidney problems.
Moreover, cats often prefer the taste of wet food and are more enthusiastic about their feeding times if it involves wet meals. Compared to dry kibble, wet food usually has fewer calories and is a more suitable solution for better managing your kitty's weight. And it can also be found in an immense variety, coming from different manufacturers, using different types of meat. However, wet food is harder to store, must be eaten immediately after opening, and is usually more expensive.
How Are Dogs' and Cats' Dietary Requirements Different? 
Cats are predatory animals, and this means their diet must be based mainly on meat of known origin. Unlike dogs, which are omnivores, cats cannot correctly digest carbohydrates. And for this reason, meals that contain them should be avoided. Furthermore, cats, unlike dogs, cannot naturally process certain amino acids, such as taurine, which should be added to their diets. A lack of taurine in their food could lead to serious health problems, ranging from heart muscle abnormalities to difficulties with night vision.
Being carnivores, cats need a higher intake of animal fats and can barely process the fibres regularly found in dog kibble. Moreover, cats cannot process Vitamin A from plants and therefore have to rely on its conversion from animal sources, which is less effective. Cats are picky eaters and may have different dietary preferences. And at the same time, they are prone to over-eating, so their food portions should be carefully balanced. From this point of view, dogs are easier to care for, and their food may be cheaper. However, dogs can be significantly bulkier than cats, and their nutritional needs may vary according to breed.
Your Cat is Precious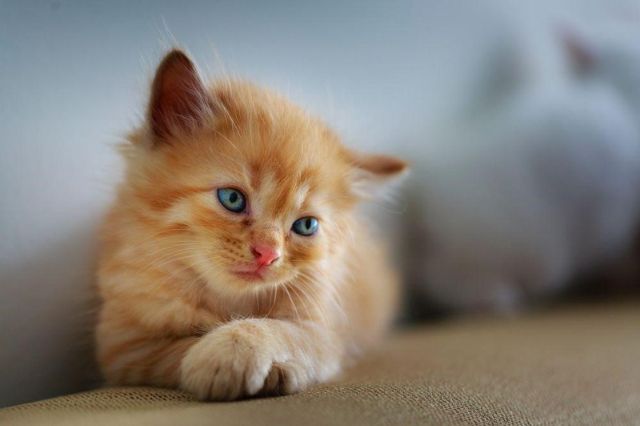 Your furry companion is always by your side in difficult moments. And for this reason, you are probably interested in investing in quality food that will complement your feline's diet and efficiently provide nutritional benefits. Purchasing Royal Canin cat food could, from this point of view one of the best investments you can make, as it is an excellent way to get closer to your pet and to help him develop properly.
High-quality cat food could improve the long-term health prospects of your feline, aid his dental health, reduce vet costs, and help your fluffball keep the condition of his claws and fur pristine. Quality kitty meals can be perfect for your cat and could be the best way to show him that he is an important and beloved member of your family. And purchasing them can ultimately be one of the better financial investments your can make. 
You've Got a Friend: A Guide on How to Socialize Your Puppy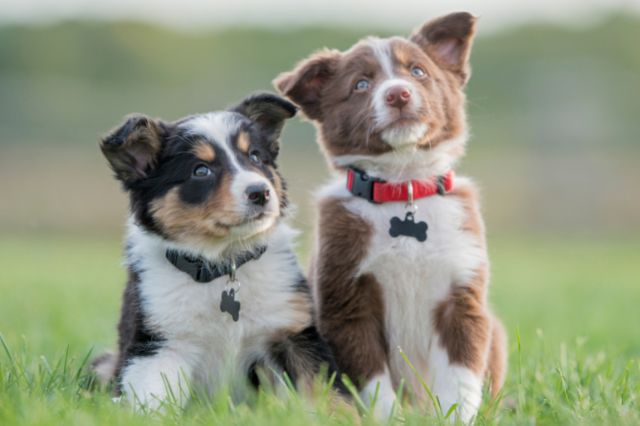 Dogs are social creatures, so they love to spend time with people and other dogs. If you want your puppy to become healthy and not develop anxiety, you should socialize with them regularly to show them they can have fun and meet new people.
Expose your puppy to new experiences
If you recently got lab puppies, encourage them to have new experiences. For example, if your dog stays at home all day, they won't become comfortable around others and may form anti-social habits early on.
You could go to the beach with your dog, try different walking routes, and even enjoy hikes. Research your local area to see if you can bring your dog to other places, have fun and experience new places together.
Getting out regularly will allow your dog to learn new things, meet other dogs, and understand the importance of socializing with others.
Go to the dog park and on walks often
As you socialize with your dog, you should take them to the dog park and on walks. Dog parks make it easy for your dog to find other furry friends and interact with them. Do your best to look for dogs of similar sizes, so your dog won't get overwhelmed or scared.
Walks also work well since you can visit your neighborhood and meet other dogs and people. Many people love dogs, so they may ask to pet your dog or have your dogs get to know each other.
You can even set up puppy playdates to let the dogs have fun while socializing with other puppies.
Offer positive reinforcement and remain calm
As your puppy interacts with dogs and gets to know them, you can give them treats as positive reinforcement. Treats work well since they make your puppy feel good and cause them to associate those delicious treats with what's happening.
If you encourage them with treats if they interact with dogs and become social, soon, your dog will realize you give them treats because they're in a safe space. This training will teach them not to worry about playing with other dogs and spending time with them.
Do your best to remain calm and offer your puppy affection, so they feel reassured and recognize that you feel safe.
Remember to socialize with people
While you should have your puppy socialize with other dogs, you should also let them socialize with people. Dogs won't only spend time with you, so they must become comfortable around others if you want them not to feel anxious.
Doing so requires you to have them spend time with plenty of people at a young age, so invite over friends and let them interact with your dog. You should also let people pet your dog during walks to get them more comfortable around strangers.
If you don't do this, you may end up with a defensive dog who barks at everyone and gets upset.
Parting shot
Getting your dog to socialize with others can make a difference and help them avoid anxiety. Ensure you put effort into the socialization process, so your dog realizes that they'll be safe if they interact with people and other dogs. Soon they'll become a social butterfly who has more fun and makes plenty of friends.
Finding the Best Pet Health Insurance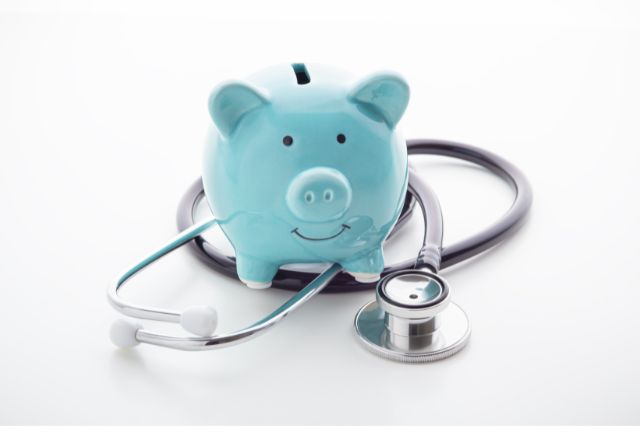 How to Choose the Right Plan for Your Dog or Cat
Just like human medical costs, pet veterinary bills can be quite expensive, but as pet parents, we'd do anything to keep our furry friends healthy and happy.
To help avoid the most major financial repercussions from unexpected veterinary costs, many pet parents are turning to pet health insurance for their dogs or cats. They subscribe month-to-month for a set fee, and then reap the benefits of coverage almost immediately and every time their pet sees the veterinarian.
But it can be hard to choose the best pet health insurance for Fido or Fuzzy, especially if you're unfamiliar with how it works. Get informed so you can make a smart decision that'll save you money as you take great care of your pet.
Is Pet Health Insurance Like Human Health Insurance?
Just as humans have health insurance coverage, pets can, too! All you have to do is enroll your pet in the insurance plan and clear the waiting period, which is usually 10 to 14 days (if applicable). You'll need to pay a monthly premium to keep coverage active, so you can get access to covered services should your pet fall ill or become injured.
Unlike human health insurance, many pet health insurance plans don't cover preventative care services and vaccines, but some do – and it's up to you if you want to purchase one of those plans. You'll need to shop around to get the best deal.
Coverage Considerations
With no perfect way to predict how much you'll spend annually on your pet's medical expenses, your best bet is to review bills from the previous year or two. Remember to consider health issues that may crop up due to your pet's age; you may want to increase coverage for things like joint problems, heart conditions, vision or hearing loss, cancer, or kidney and liver disease.
And remember: accidents happen. Be sure your plan covers care for physical injury, intestinal blockages, and other issues common with cats and dogs.
As you look for coverage, consider these general categories:
Wellness and preventative care visits
Injuries
Pre-existing conditions (whether your pet has any now)
Genetic conditions
Not every plan will cover everything. For example, some plans will never cover genetic conditions or preventative care. But if these are important to you, it's possible to find a plan that covers it.
Numbers You Should Know
Pet health insurance plans come with a range of coverages, which affect the cost of the policy. As you shop for plans, consider your pet's overall health and the types of issues that may arise as your pet ages. This way, you can be sure that these conditions are covered under your pet health insurance plan.
Typically, the more a plan covers, the more you'll pay out of pocket for your monthly premiums – but remember that could be quickly defrayed after just one or two pricy visits to your veterinarian.
When selecting a plan for your cat or dog, consider these three financial components:
Annual limit: The annual limit is the maximum amount of money you will get reimbursed for each year. Limits usually start around $3,000, but some plans are unlimited. The higher the limit, the higher the monthly premium you'll pay, however.
Deductible: This is the amount of money that you would need to pay before your reimbursement benefits begin. Deductibles can be as little as $100, with $250 being one of the most common amounts. The higher the deductible, the lower the monthly premium. Depending on the plan, you may pay a deductible annually or for every veterinary visit for a new health concern.
Reimbursement percentage: This is the amount you'll be reimbursed. Percentages tend to be from 70 to 90 percent. If your reimbursement percentage is 70 percent, for example, you'll need to pay the remaining 30 percent out of pocket. The lower the reimbursement percentage, the lower the monthly premium.
So, Which Plan Is Best?
The only person who can determine which pet health insurance plan is best for your pet, your lifestyle, and your budget is you. To make your decision, you'll need to spend time researching available plans across the many carriers available in the marketplace.
Get a few quotes before choosing the best one for you so you can better choose your annual limit, deductible, and reimbursement percentage.
Remember that this is a difficult decision with a big payoff: the ability to provide more extensive veterinary care to your beloved pet at a much more affordable price.