9 Unique Gift Ideas for Her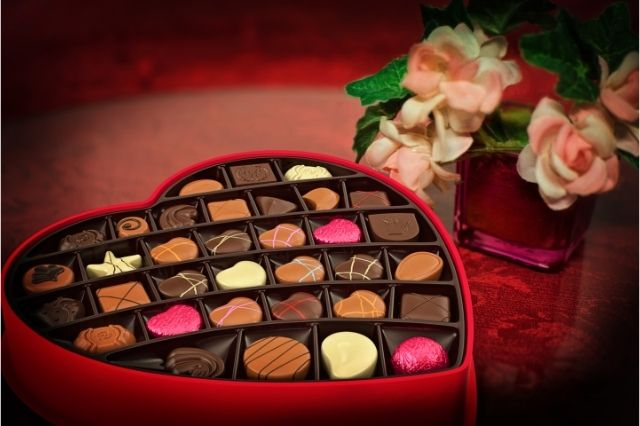 The act of gifting is exceptional. The joy you see when you give something to the remarkable woman in your life is something absolutely out of the world. However, you do not want your gift to be something that does not stand out, do you? You want to give something unique to your special one, and you want to stand out and not get mingled in the crowd (trust me on this). A perfect gift should reflect both the giver and the receiver, and for that, you must know the person well enough.
Letters
You can always go with the option of buying something beautiful that will blow her mind, but you know something which is well within your budget is a handwritten letter describing your feelings for her. Nothing is unique in this world than your feelings for your special someone, and you can write about your love, feelings, or anything you feel about her.
Jewelry
Do you know what is sexy? A man has figured out his feelings and professes them for his lady love. Do you know what's better? The said man is on one knee with a diamond engagement ring in his hand. Who does not dream of spending their life with the man they love. Every woman's dream engagement is slightly different, but the ring tops it off.
Photobook
When you capture moments, you capture the moment and the emotions you felt during that moment. Looking back at these moments, you get a chance to relive the moment once again, and when you get a chance to relive the best moments with your partner, why give it up? Photobooks are a great way to encapsulate your memories so that you can relive them whenever you flip those pages.
Playlist
This might be a bit tacky but cute. When you spend so much time with the woman of your dreams, you have songs you want to dedicate to her and maybe something you want to express through those lyrics; what's better than creating a playlist which she can hear on the go and remember you whenever she wants. Do you have a song you call yours?
Clothes
Does your girl keep stealing your clothes? Maybe your t-shirt or sweatshirt? Why not get one for her? I doubt she will keep her hands off your clothes for long, but she might keep her hands to herself for the time.
Chocolates
You've already heard that diamonds are a girl's best friend, right? However, let me introduce you to a girl's best (yes, I know the word does not exist but let's think it does for a moment) best friend, chocolates. Figure out the kind of chocolate your girl likes the best, and viola! Maybe you can curate a set of all possible chocolates and gift that. You've got loads of options.
Perfume
A girl does like to smell good. You can tell a lot about a person by the perfume they use. It is their signature. A lot of thought goes into choosing the perfect fragrance for a woman. Make it a bit more special by giving her one.
Flowers
There are two kinds of people in this world, one who loves flowers as a gift and the others who have not yet received to find joy there. However, receiving flowers from your particular person is very intimate. Please get to know what their favorite flower is and get them that.
Tattoo
Commitment is very precious and robust and when you're committed to someone, why not get something inked in their honor? It does not have to be their name but something they like. Maybe their favorite flower. You can even get the same tattoos.
Final Words
When you get to know your partner, selecting a gift for them is no longer a tedious process. Instead, it is a heartwarming one. Racking your brains just for that one thing that will knock a smile right into that pretty mouth is worth it. However, having a unique gift, something that she has not gotten yet. There is a special charm in knowing that, and that is why racking your brain for that one gift becomes so intimate in the process.
The Positives of Buying a Pre-owned Car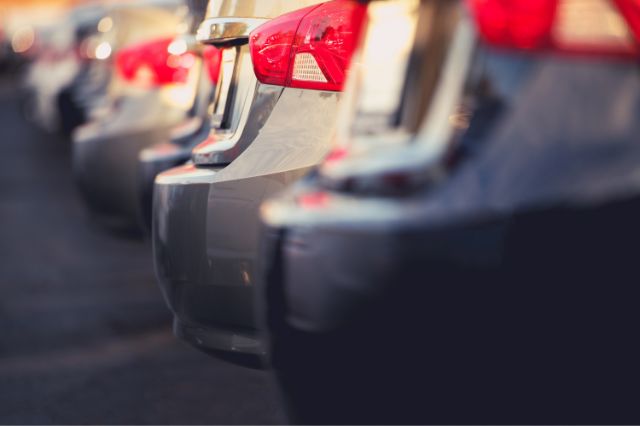 Suppose you are recently in need of a new car. You will have to decide whether you need a brand-new, shiny car or a pre-loved car. It can be hard to choose between the two, and there are many things to consider when making this decision. As such, here a few reasons why buying a pre-owned car can be the best choice.
Better for the Environment
You will feel better by saving money, but you will also be doing a great thing for the environment – and that's something to feel good about, too!
Making and shipping brand-new cars cause tons of carbon dioxide to be released into the atmosphere, leading to environmental problems as global warming increases. However, if you buy a used car, you will be reducing your carbon footprint, and while it doesn't seem like you are doing much to help, a little goes a long way, and everyone needs to be doing their part.
Affordable
Of course, everyone knows that used cars are more affordable. For example, a used Audi Tampa offers compared to a brand new one is a much more reasonable price for the everyday person.
If you are on a tight budget but really need a car to get you from point A to B, a used car is probably the best option. Whilst buying any car can be expensive, a used one can be 50% cheaper, making it less stressful as you'll be able to pay it off more quickly.
No Hidden Costs
If you have ever bought a brand-new car, you will probably be aware of sneaky hidden fees. Such pesky costs can be easily hidden as shipping fees and other expenses and can add hundreds or even thousands more on top of the price of the car.
On the other hand, if you buy a used car, not only will you get it straight away, but there likely won't be any hidden costs to worry about.
Lower Insurance
Another benefit of buying a used car is lower insurance rates. It has been shown that a used car has a cheaper monthly insurance price than a brand-new car does. You will be saving money when you initially buy a used car, and you will ultimately be saving on your monthly costs and bills as well, which makes purchasing a used car even more sensible than you might have thought.
More Choice
Opting for a used car means you can also shop around more and enjoy a wider range of choice in terms of the vehicles that are available to you on the second-hand market.
Used cars often include models that manufacturers have stopped making, which means that if you have had your eyes on a certain vehicle but that particular model is no longer made by the manufacturer, you may be able to find a used one –  and it'll be much cheaper than when it was brand-new!
Conclusion
Overall, there are so many reasons for you to buy a used car instead of a new one. From the initial cost to the monthly fees, it clearly has its benefits.
7 Things to Check before Buying New Sofa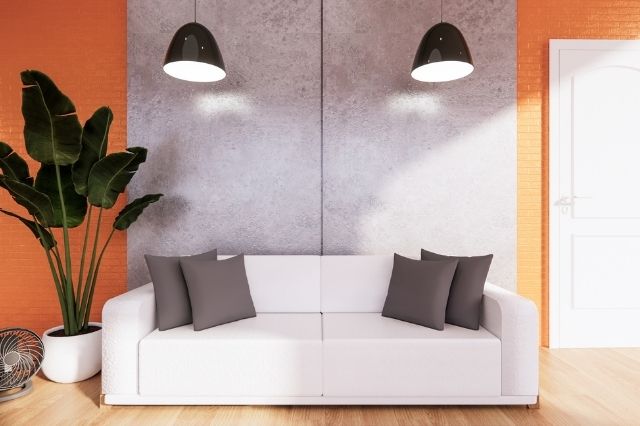 Let's be honest, how often do you change the sofa in your living room? Not often, right? So, you of course need to research before purchasing a sofa because it's not a daily expense, it's a long-time investment.
Not many people put enough emphasis on it, but sofas apart from being extremely useful, also contribute to your apartment's aesthetic purpose. Think about it: In your living room, the couch plays the most crucial role and is often the center of attention.
Amidst all of this, if you pick the wrong type of sofa it may lead to a big loss, especially financially. So, here are a few things that you must check before buying a sofa.
1. Size, Color, and Shape
Let's start from the basics, i.e., the size, color, and shape. There is no right or perfect size, shape, or color. This decision is completely personal and is often impacted by the apartment's size, painting, and your own preferences.
In my opinion, neutral color sofas are pleasing and soothing to the eyes but can get easily dirty. But, if you want to invest in a bold color, go for it.
Further, talking about size, make sure that the sofa fits the available space in your home. The shape also goes hand in hand with the size but you can always explore options.
There are traditional shaped sofas, and there are sofas that are modern, chique, and never-found before. Choose wisely.
2. Comfort
A good sofa alongside looks must also be comfortable. Because who would want to lie down on a sofa that gives you backaches? So, don't get lost in the looks and overlook comfort. It may seem tempting at present, but in the long run, it will prove to be a weak investment.
3. Cushions
When we talk about cushions, there are two things that we need to discuss: the type of cushions, and the number of cushions.
While selecting the type, people often opt for overstuffed cushions of foam and rubber just to promote a casual look. Whereas, on the other hand, tailored cushions look more sophisticated, and classy and offer a more complete look.
About the number, it depends on the size of your couch and also the size of your cushions. If you like a fuller and comfy look, add somewhere around 10-12 cushions but if you would like a more classy approach, the ideal figure is 5-7 cushions.
4. The Legs of the Sofa
Did we just mention something you couldn't even think of? That's right, not many people think about the sofa legs but you must.
The style and material of the legs of the sofa also play an important role especially in deciding its durability. Legs can be made of steel, ornate wood, or even plastic. However, there is no hard and fast rule about them, but yes, you must know the pros and cons of each and choose wisely.
5. The Arm Style
Straight arms on a sofa look much more masculine, while the sofa's rolled arms add a feminine art deco element. You see, the style and appearance of your sofa are highly influenced by the arms, so explore all your heart and then make a decision.
6. The Frame of the Sofa
You can do everything right, from the shape, size, and color, to the arm style and cushions, and still, if the frame is not strong enough, the investment will all be in vain. So, make sure you pick the one that can carry the weight for all the members at home at once.
7. Patterns and Fabrics
Not many people prefer patterned sofas, but if you want to explore something new, you definitely can. They look different, trendy, and super cool.
Further, there is a huge variety of fabrics available for sofas: Leather, twill, silk, velvet, and many more. Your lifestyle and daily needs will help you make the final decision.
For instance, silk and velvet are good for grown-ups, as are high-maintenance. On the other hand, if you have kids around the sofa, all the time, you may want to invest in a fabric that is easier to maintain, like leather.
Final Words
So, these are a few things that you need to consider before you buy a sofa. Now, it's time to take some action, step out and make the purchase!
6 Mistakes to Avoid when Buying Engagement Ring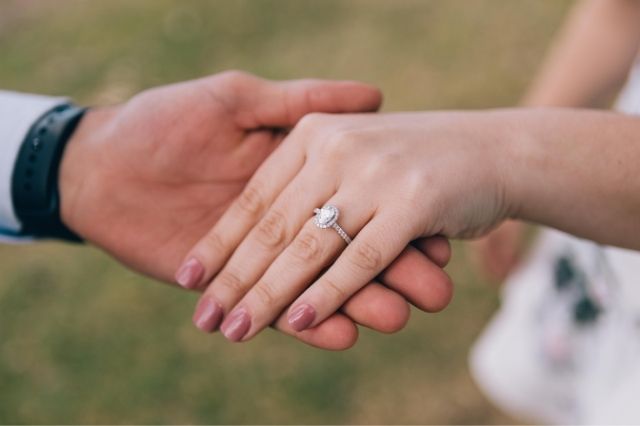 Every one of us wants to buy our partner that perfect engagement ring that we hope they will love besides saying yes to the proposal. You probably have heard a lot about engagement rings, their designs, cuts, and carats. But did you know that buying an engagement ring is a huge responsibility? You can't just go to a jewelry store and buy the first expensive and beautiful ring you see. It would be best if you also didn't buy a ring without doing any research or before you've checked a few other rings.
This blog will tell you what mistakes you need to avoid to make sure you buy the perfect engagement ring for your partner.
What not to do while buying Engagement Ring
1. Not checking the quality
You might think that every diamond is the same as they all look quite beautiful under the normal eye. But every company does not have the same quantity of diamonds. You need to do your research about the company if you happen to like a ring they have. Also, you need to know how they source their rings, what's their creation process, etc. A lot of companies selling engagement rings Sydney are companies that source their diamonds from miners themselves and collect the best pieces from all over the world.
2. Not having a budget
Everyone wants to buy their partner the best ring in the world, but the truth is, there is no end to how good a diamond ring can be. Don't spend all your savings on one ring because you love the person and want to make them happy. It will have bad consequences for you in the long run. Instead, have a budget as to how much you can spend without any bad financial consequences, and then start your hunt. Every store you go to, tell them what's your price limit so that you make a wise choice.
3. Buying a ring without keeping your partner's style in mind
Just because a ring is beautiful doesn't mean your partner will like it. For example, you might instantly fall in love with a princess cut diamond, but your partner might want a cushion cut diamond. Make sure you have a conversation with your partner regarding their preferred style before you buy them an engagement ring. Engagement rings are forever things, and you would want them to be as appropriate for your partner as possible.
4. Not looking at enough options
You shouldn't just visit two or three stores and a couple of websites before purchasing the ring. It would be best if you visited as many well-recommended stores and pages online before you make a choice. Also, don't just go to the expensive, popular brands. Even less popular companies have well-sourced diamonds with beautiful designs. Broaden your thought process and look at various options before choosing the one.
5. Not checking their ring size
This is one of the most common and dangerous mistakes people make while buying engagement rings. You need to know your partner's ring size before you actually purchase one for them. If you intend to keep the proposal secret from them like people usually do, you can borrow one of their less costly and less work rings to take their ring size. That way, when you propose, you wouldn't have to face the difficulty of the ring not fitting.
6. Not seeing the ring in person
When purchasing the ring online, many make the mistake of ordering the ring without actually seeing it in real life. Unfortunately, that leads to them getting rings that often don't look like the picture or might not have the exact same specifications as promised. Hence, it is advised to have at least one look at the ring before buying it to ensure you get precisely what you're paying for, be it design or clarity.
Final Thoughts
We have come to the end of this blog, hoping that we have been able to help you know the biggest mistakes you should avoid while buying an engagement ring. Let us know what you thought of this blog in the comments below!