5 Best Gifts for Poker Players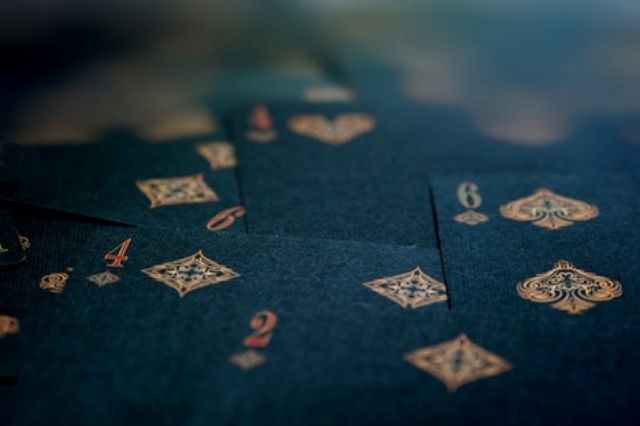 We all have that one person in our lives who just loves playing poker. Maybe it's your brother who got into the game playing in a college dormitory. Maybe it's your aunt who dipped her toe into the pro circuit years ago. Perhaps it's just a good friend you used to play the game with yourself. Whatever the case, poker enthusiasts are out there, and they actually make for fun people to buy gifts for, whatever special day it might be. There are just a lot of fun items and decorations surrounding this legendary, age-old game, and that provides virtually endless gift-giving opportunities.
Here we'll look to identify five of the best options for those of you who do in fact have poker fanatics in your lives.
1. Beautiful Playing Cards
If you're looking for a simple gift that will nonetheless be perfect for your poker-loving friend or relative, you might want to take a look at some of the playing card packs that have been coming out in recent years. A standard deck of cards (say, Bicycle brand with red or blue designs) has a certain classic appeal. But in the last five or ten years, designers have taken it upon themselves to really beautify playing cards with some fairly stunning results.
This is also a fun idea because you have lots of options. Some designer cards are merely classier, slightly more artistic updates on the traditional look. Others embrace themes ranging from wildlife to era-specific aesthetics. And some still are more radical redesigns. Whatever you choose, any avid poker player will appreciate receiving a pretty new deck of cards.
2. Noise-Canceling Headphones
There are a lot of benefits to various gaming headsets, but above all else poker players specifically tend to value these accessories' ability to block out ambient noise. Poker players require concentration to excel at the game, and if the person on your list spends much time playing online, chances are he or she is used to thoroughly "zoning in" on the screen during games. High-end, noise-canceling headphones help with this effort, making for a more comfortable experience as well as more effective play.
3. Functional Poker Table Topper
Poker table toppers are foldable accessories that can help your friend or family member turn any table into a poker table at any time. They're typically made with green felt surfaces and are surprisingly affordable (typically about $100 or a little less). They're also highly functional though, in that most of them have built-in spaces for cards and sunken wells to hold chips (and drinks).
A poker enthusiast will appreciate this functionality not just because it makes for a comfortable game, but also because it makes for a fair one. While enforcing the rules is a given, regular poker players are also wary of angle shoots, which are basically sketchy or even unintentional ways for people to gain advantages without actually cheating. Because most angle shoots involve movement of chips though (hiding them, feinting bets, etc.), a functional table topper does away with them. With chips in designated slots, the game is more likely to run smoothly and fairly, which any poker lover will appreciate.
4. Online Course
If the poker player on your gift list takes the game seriously, or is working to improve, it may be the case that the most thoughtful gift you can give is access to an online course. Granted, there are some free courses on YouTube that offer a lot of value to players aspiring to higher levels. But some of the best poker instruction out there comes in the form of paid or subscription online courses. These courses are not the only way to understand how to win at poker, but they are effective. These are available for a huge range of prices, but for $100 or so you can give someone access to some genuinely beneficial instruction from successful and/or professional players.
5. LED Letters
Lastly, just for fun, you might consider buying some decorative LED letters suitable for a poker room. For instance, you might select letters that spell out "Poker Night" or "Texas Hold'em," or even something more personal like "Jane's Poker Lounge" (specific to the recipient of course, if you're not called Jane, it would be a bit odd).
This is only really a worthwhile idea if the poker enthusiast on your list happens to play a lot of home games, or if you know he or she has a room dedicated to gaming. If that's the case though, this is one more perfect gift idea for a poker lover.
How Can You Ensure the Quality of THC Vape Pen?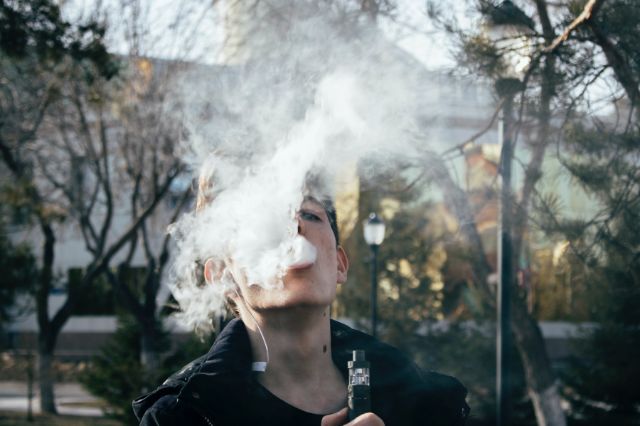 When it comes to consuming cannabis, there are many ways to do it. One popular method is using a THC vape pen. THC vape pens are a portable and easy way to consume cannabis. However, not all THC vape pens are created equal. You should consider several factors to ensure you're getting a quality product. In this blog post, we'll cover 5 elements for ensuring the quality of your THC vape pen:
1. The Reputation of The Brand
When buying a THC vape pen, you want to ensure you're buying from a reputable brand. A reputed brand has been around for a while and has a good track record. They should also have good reviews from other customers. Spend some time researching the brand before you make your purchase.
2. The Quality of The Ingredients
The next factor you want to consider is the quality of the ingredients. Not all cannabis is created equal. You want to ensure the cannabis in your THC vape pen is high quality and free of pesticides and other contaminants. An excellent way to determine the quality of the cannabis is to look for third-party lab results. These results will give you an idea of what's in the cannabis and whether or not it meets safety standards.
3. The Strength of the THC
Another factor to consider is the strength of the THC. You want to ensure the THC in your vape pen is potent enough to give you the desired effect. However, you also don't want it to be so strong that it gives you an unpleasant experience. An excellent way to determine the THC's strength is by looking at third-party lab results. These results will tell you how much THC is in each puff so you can decide if it's right.
4. The Price
Of course, price is always a factor when making a purchase. You want to balance getting a quality product and not overpaying for it. Do your research and compare prices before making your final decision. 
5. The Battery Life
Finally, you want to consider the battery life of the THC vape pen. Good battery life is essential because you won't have to charge your pen often. Longer battery life also means enjoying your pen for longer before needing to replace it. When comparing battery life, be sure to look at how long the battery life lasts per charge and how many orders it takes before the battery needs to be replaced.
Deciding on a THC Product Certification
There are many things to consider when looking for certification for your THC product. The type of certification you need will depend on the product you are creating, where you plan to sell it, and what regulations are in place in your area. In this blog post, we will explore the different types of certifications available and help you decide which one is right for your product.
Organic Certification
If you plan to sell your THC product as organic, you will need to get organic certification. The United States Department of Agriculture (USDA) regulates this type of certification. To get this certification, your product must meet specific standards the USDA sets. These standards cover everything from how the plants are grown to how the products are processed and packaged.
Third-Party Lab Testing
Another type of certification you may need for your THC product is third-party lab testing. This type of certification is not required by law, but it is something many customers look for when choosing a THC product. Having your product certified by a third-party lab assures customers that your product is safe and effective.
Good Manufacturing Practices Certification
You will need to get a Good Manufacturing Practices (GMP) certification if you are manufacturing a THC product. This type of certification shows that your manufacturing process meets the FDA's standards. These standards cover everything from how the products are made to how they are labeled and stored.
Various Flavors of THC Vape Pen
When consuming THC, there are many different options to choose from. One popular option is the THC vape pen. Vape pens come in a variety of colors and designs, and they can be filled with a variety of different THC-infused liquids. The most common flavors of THC vape pens include OG Kush, Blue Dream, and Sour Diesel. Each of these flavors has a unique taste and aroma, providing different effects. OG Kush is a classic strain known for its earthy and pungent flavor. Blue Dream is a hybrid strain that offers a sweet and fruity taste. Sour Diesel is a sativa strain that has a tangy and diesel-like flavor. No matter what your preference is, there is a THC vape pen flavor that will suit your needs.
You should also be aware of the potential dangers associated with THC vape pens, mainly if you're not used to smoking cannabis:
THC vape pens have become increasingly popular recently, especially among cannabis users. However, there are a few things you should know about before using one. First and foremost, THC vape pens can be highly potent, mainly if you're not used to smoking cannabis. The high concentration of THC can cause intense psychoactive effects, including paranoia and anxiety. Additionally, the vapors from THC vape pens can contain other harmful chemicals, such as metals and chemicals used to dissolve the cannabinoids. You could consider using a vaporizer instead. For these reasons, starting with a low dose is essential, and working your way up gradually. Finally, purchase your THC vape pen from a reputable source of high-quality cannabis oil. By following these simple guidelines, you can enjoy THC's benefits without risking your health.
Conclusion
There are many things to consider when looking for certification for your THC product. The type of certification you need will depend on the product you are creating, where you plan to sell it, and what regulations are in place in your area. In this blog post, we have explored the different types of certifications available and helped you decide which one is right for your product. Please contact us today if you have any questions or want more information. Thank you for reading!
Best Types of Cars for First-Time Buyers – And Why!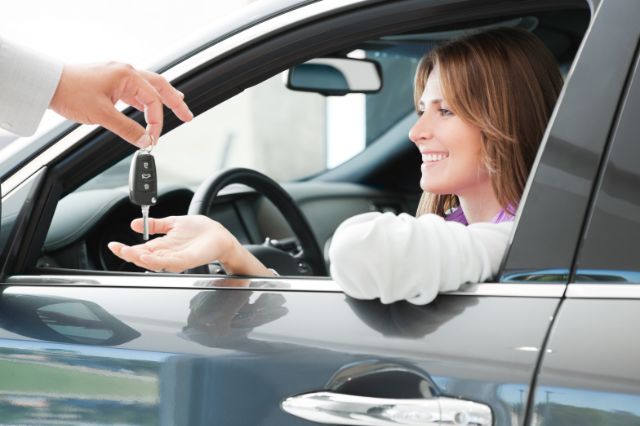 It would seem that you're in the market for a new car, congrats! This is an exciting time. But it can also be daunting if you've never bought a car. With so many choices, how do you know which one is right for you?
Relax – we're here to help. This blog post will give you some of our top picks for the best types of cars for first-time buyers and explain why they're our picks. Read on for more!
Our Top Picks for First-Time Car Buyers
Before we delve into the models and brands we recommend for first-time buyers, we wanted to review the things to consider before you make a purchase.
As a first-time buyer, you'll need to ensure you do what's best for your overall financial stability, which means budgeting wisely. Not only will you want to budget for the monthly car payment, but finding cars that are the cheapest to insure is a great way to take some guesswork out of an automotive budget. Additionally, you'll want to budget your maintenance and fuel.
The Honda Civic
One of the most popular cars on the road today, the Honda Civic is perfect for first-time buyers looking for a reliable, affordable option. The Civic has excellent gas mileage and a comfortable interior, plus it's fun to drive. It's also very affordable, with prices starting around $19,550.
The Toyota Corolla
Another excellent choice for first-time buyers is the Toyota Corolla. Like the Civic, it's reliable and efficient, but it's also slightly larger inside, making it a good choice if you're looking for a bit more space. It's also very affordable, with prices starting at just $18,700.
The Mazda3
If you're looking for something with a little more style and personality, the Mazda3 might be the right choice for you. It's still very efficient and reliable (Mazda is known for making great cars), but it has a sportier feel that many drivers enjoy. Prices start at $21,000.
The Hyundai Elantra
Another excellent choice in the under-$20k range is the Hyundai Elantra. It's stylish and well-equipped, plus it comes with some amazing standard features like Apple CarPlay and Android Auto compatibility. You can find the base model Elantras starting at just $17,100 – worth checking out!
The Kia Soul
The Kia Soul is an excellent choice if you're looking for something different; its boxy shape sets it apart from most other cars on the road today (in a good way!). It's also very versatile inside, with plenty of room to carry cargo or passengers. Prices start at $17,490 – another great option if you're working with a tight budget.
The Volkswagen Jetta
Last but not least on our list is the Volkswagen Jetta. If you're looking for a German-engineered car without spending German car prices, this could be perfect for you; it has all the quality and refinement of a VW but starts at just $18,745. Plus, it has some great standard features like blind spot monitoring and forward collision warning with pedestrian detection.
Features to Consider When Shopping for a Safe and Reliable Car
When shopping for your first car, be sure to keep the following elements in mind:
Safety features like airbags and antilock brakes
With so many new cars on the market today, it's essential to find one that comes equipped with the latest safety features. Cars like the Honda Civic and the Mazda3 are equipped with airbags and anti-lock brakes as standard features, which can help keep you safe in an accident.
Fuel efficiency
One of the most important things to consider when shopping for a new car is fuel efficiency; after all, you'll want to be sure you're getting the most bang for your buck. Cars like the Honda Civic and the Toyota Corolla are both known for their excellent gas mileage, which can help save you money in the long run.
The cost of insurance
It's essential to find affordable car insurance coverage to protect yourself and your investment. Cars are expensive, and you'll want to be sure you're fully covered in case of an accident. Shopping around for the best rates is the best way to find coverage that fits your budget.
Hit the Open Road in Your New Car
There are many great choices when picking your first car – but these six are some of our favorites here at [name of dealership]. We hope this blog post has helped give you some ideas as to what type of car might be right for you; if you have any questions or would like to test drive any of these models (or any others!), feel free to give us a call or stop by our showroom anytime!
The Positives of Buying a Pre-owned Car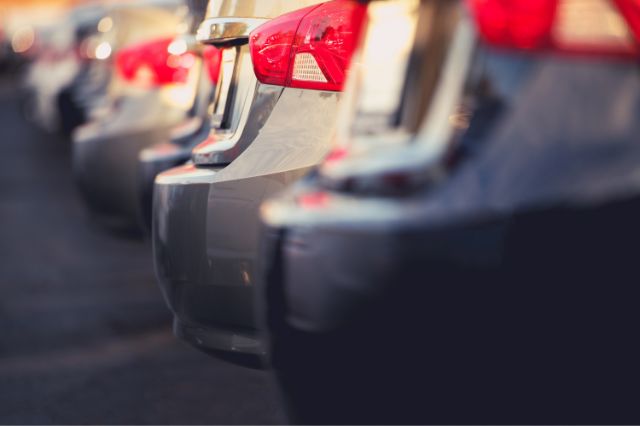 Suppose you are recently in need of a new car. You will have to decide whether you need a brand-new, shiny car or a pre-loved car. It can be hard to choose between the two, and there are many things to consider when making this decision. As such, here a few reasons why buying a pre-owned car can be the best choice.
Better for the Environment
You will feel better by saving money, but you will also be doing a great thing for the environment – and that's something to feel good about, too!
Making and shipping brand-new cars cause tons of carbon dioxide to be released into the atmosphere, leading to environmental problems as global warming increases. However, if you buy a used car, you will be reducing your carbon footprint, and while it doesn't seem like you are doing much to help, a little goes a long way, and everyone needs to be doing their part.
Affordable
Of course, everyone knows that used cars are more affordable. For example, a used Audi Tampa offers compared to a brand new one is a much more reasonable price for the everyday person.
If you are on a tight budget but really need a car to get you from point A to B, a used car is probably the best option. Whilst buying any car can be expensive, a used one can be 50% cheaper, making it less stressful as you'll be able to pay it off more quickly.
No Hidden Costs
If you have ever bought a brand-new car, you will probably be aware of sneaky hidden fees. Such pesky costs can be easily hidden as shipping fees and other expenses and can add hundreds or even thousands more on top of the price of the car.
On the other hand, if you buy a used car, not only will you get it straight away, but there likely won't be any hidden costs to worry about.
Lower Insurance
Another benefit of buying a used car is lower insurance rates. It has been shown that a used car has a cheaper monthly insurance price than a brand-new car does. You will be saving money when you initially buy a used car, and you will ultimately be saving on your monthly costs and bills as well, which makes purchasing a used car even more sensible than you might have thought.
More Choice
Opting for a used car means you can also shop around more and enjoy a wider range of choice in terms of the vehicles that are available to you on the second-hand market.
Used cars often include models that manufacturers have stopped making, which means that if you have had your eyes on a certain vehicle but that particular model is no longer made by the manufacturer, you may be able to find a used one –  and it'll be much cheaper than when it was brand-new!
Conclusion
Overall, there are so many reasons for you to buy a used car instead of a new one. From the initial cost to the monthly fees, it clearly has its benefits.