Traveling on Period? Mission is Possible!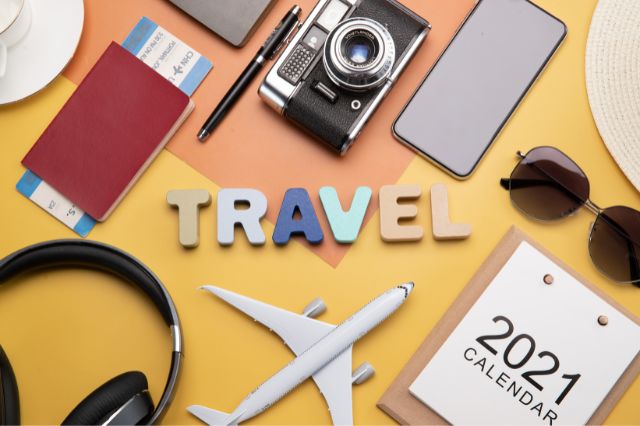 A long-awaited vacation:  a dream-destination to choose, flight and hotel to book, must-see list of attractions to prepare… There are numerous steps to include while planning a trip, but the foremost – track and see if the vacation dates don't overlay with your period. Even they do, remember the saying: pre-warned is pre-armed!
Plan and calculate your period
Those times when women ticked the period days on a crumpled pocket-size paper calendar are over. Bless the technological progress – the era of digital period trackers is here for good.  WomanLog app and free online calculator are the easiest, fastest and most precise way to plan important events months, even years ahead. This period app, aka every woman's best friend, is equipped with up-to-date artificial intelligence technologies that show start and end day of the cycle, forecast ovulation and fertility. It possesses nearly 200 symptoms to record and be aware of individual health updates, as well as various daily reminders.
Love it or hate it – every trip, regardless of distance and duration is a stress to our body that needs time to adapt. Traveling can mess up even the most precise cycle. Flights, climate and time zone shifts, summer heat, lack of sleep, diet change – it all affects hormones that determine the cycle, thus periods may come earlier or later than planned.
Packing a suitcase
Do pack a number of preferable sanitary products and throw in a few more in case if traveling with a girlfriend who might have an unexpected situation. Few pairs of the comfy underwear or breathable period panties need to be there as well. If you are up to have a reusable product – a menstrual cup or disc for the first time – better get used to it and practice inserting at home several month prior the vacation. For a summer wardrobe, choose breathable garments: cotton lingerie and free silhouette dresses.
First-aid kit
If you tend to suffer from cramps or headaches, bring a pack of your painkillers, since many analgesics might not be available without a prescription abroad. Yet never overdo the prescript dose. Heating pads or patches relief the cramps alongside anti-bloating stomach pills. Take a few bags of chamomile tea for relaxation. Wet wipes (must be genital-friendly) can be a godsend if there is no running water available. Irritation and chafting between thighs could be annoying and painful, especially while long touristic walks in the summer city, so don't forget a proper moisturizer and multi-purpose antiseptic balm that helps protect damaged skin from infection.  
On the airplane
"I love to travel, but I hate to arrive." – Albert Einstein once said. Well, but not in case of a woman in her period. The faster you arrive to the comfy destination, the better. When checking in, choose an aisle seat so not to worry about bothering the neighbors when going to the restroom often. Pack all the necessary hygiene items and medicine in carry-on luggage. For long bus rides or flights, forget about the skinny jeans or any other piece that tightens your belly and legs. Choose loose, comfy and stretchy clothes without compromising period comfort. To avoid swelling, drink water, use compression socks, walk along the airplane cabin and stretch time after time, avoid alcohol and salty snacks.
Active vs passive
Try not to plan long daily excursions and extreme physical activities. Moving is always good on these days, but don't' overdo. Restroom is your closest ally, so it is always better to keep an eye where the nearest is. On first period days better spend a tranquil day on the chaise long (avoid laying on the sand) under umbrella in the beach club, knowing that the hotel room is few steps away. If you are traveling with a group, there is no shame in stepping out for a moment. Skipping the active events is not a crime – prioritize your comfort and well-being.
Sport and diet
Slow-paced walks work perfectly well to minimize the menstrual discomfort. For beach walks it is better to choose early morning or evening to avoid the heat. Light exercises, such as pilates or yoga, stretching and deep breathing are essential. While on a trip to a different country, a local cuisine is one of the most intriguing things to try. Still, it is better to avoid extra spicy and heavy meals. Staying hydrated is a golden rule number one, especially in summer. Try putting alcohol on pause. Carry the water with you and drink at least 2 liters per day.
Swimming and sunbathing
Swimming while on your period needs some extra steps to consider. Tampons or menstrual cup are not visible under the swimming suit and provide extra confidence. Do change the tampon right after the swim. Using a beach showers straight after a dip in salty water is a good idea, as well as putting a dry swimming suit on. A darker swimsuit gives some stress relief if you're nervous about leaks. A relatively new option is period swimwear with a hidden leak-proof lining, but the padded area will take a much longer time drying than the rest of the suit. An adequate dose of sun (always with a sunscreen protection) can be a healer during the period, although some women may feel more comfortable in cooler conditions.
Partner in crime
Frankly, vacation often is the only option when couples can escape from their daily routine and increase the level of intimacy both emotional and physical.  Studies show that 8 out of 10 women avoid having sex during menstruation. From a medical point of view, bleeding is no reason to abstain from sex, it even has some advantages: sex triggers the release of feel-good endorphins, oxytocin, and dopamine, it can relief from cramps and headaches. To feel more comfortable, choose the 3-5 days with less heavy flow, and, to avoid the mess with the sheets and towels in the bedroom, consider shower or bath as a romantic location. The missionary position—where the woman lies on her back—can also limit blood flow. Remember – period should never put the life on pause, so enjoy your vacation in full swing!
Here Are the Top 12 Winter Destinations in India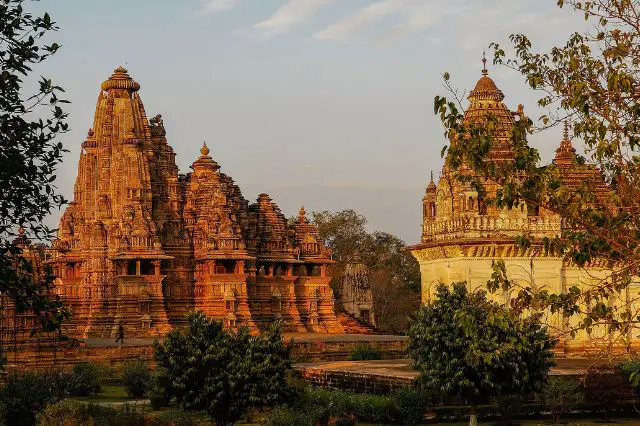 Indian winters are mild, and a trip there during that time will surely be one of the most memorable holidays. Winter begins in India around mid-November and lasts until early February. Besides attractions and attractions, you can enjoy various festivals and activities during the winter months. The Cochin Festival in Kerala and the once-a-year Goa Festival in Goa are two famous festivals of the state.
India is a great place to visit if you want to get away from the hustle and bustle of the holiday season. If you are planning a winter vacation to India with Indigo Airlines, you might want to visit the following wonderful destinations.
1. Gulmarg, Jammu and Kashmir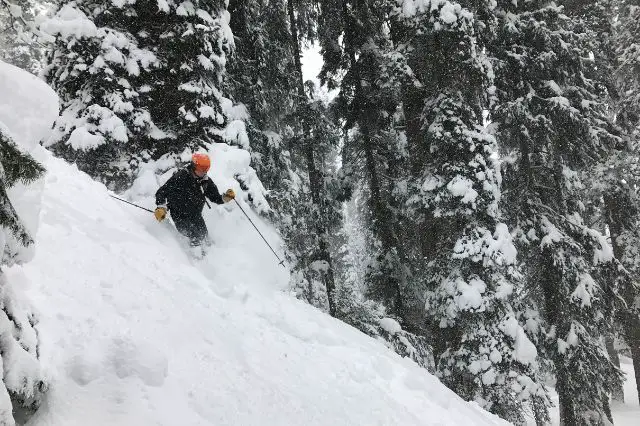 Gulmarg, tucked away in the far north, is a wonderful place to spend the winter. The lakes freeze over and the whole area is blanketed with snow during this season. This means it's the ideal place to try out snow sports like skiing and snowboarding. You may try it at two locations: Kongdori and Apharwat Ridge. The Gondola ride cable car service also links the two locations.
2. Rann of Kutch, Gujrat
The Rann of Kutch is located in Gujarat and is often referred to as the "white desert" of India. It is shaped like a tortoise, and its two-month-long cultural event, Rann Utsav, is well-known worldwide. See the huge stretches of the white desert and participate in adventure sports like hot-air ballooning, which draw visitors from all over the globe. Kutch is located on the India–Pakistan border, therefore you can even look into Pakistan.
3. Shimla, Himachal Pradesh
When winter rolls around in India, many people go to Shimla, the biggest city of Himachal Pradesh which is one of the most popular tourist destinations in the country. It often snows at this time since the temperature drops below freezing. The availability of robust coffee, as well as the opportunity to ice skate and attempt skiing, are other major draws. Last but not least, the beautiful scenery makes it an ideal location for photographers.
4. Goa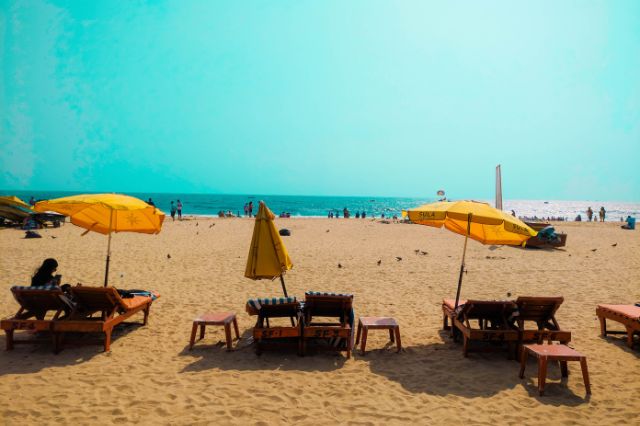 There isn't a "best time" to visit Goa, although December through February is when the Christmas carnival is held. Additionally, the SUNBURN event is held here every December. Other than that, this is the party centre of India, so you can expect loud music, delicious food, and a wild crowd. Still, if you're not the party kind, you can warm your toes in the sand and your soul in the sun even while the temperature outside plummets.
5. Manali, Himachal Pradesh
Manali is a popular winter getaway in India due to its picturesque landscape, which includes snow-capped mountains, narrow roads, and towering deodar trees. The Dhauladhar and Pir Panjal mountains, which are blanketed with snow practically every year, may be seen from here. Travellers can also find comfortable homestays and dormitories with bunk beds here, where they can stay for as long as they wish and at fair charges for an unlimited number of days.
6. Wayanad, Kerala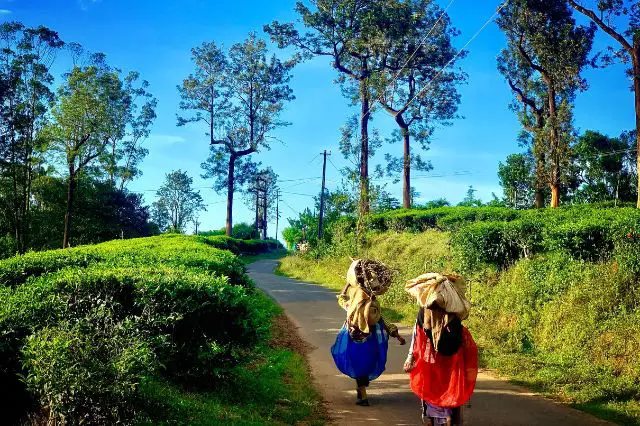 Known as "God's Own Country", Wayanad in the Indian state of Kerala is a popular summer holiday destination. It is home to a variety of animals and spice crops. It also has a beautiful collection of plant and animal life. The Western Ghats provide a tranquil backdrop for this area, which is rich in ancient caves, waterfalls, and relaxing resorts and homestays. In addition to that, it is equipped with a hiking path that is enjoyable to stroll along throughout the wintertime.
7. Gangtok, Sikkim
Gangtok, the capital of Sikkim and the starting point of the historic Indo-China Silk Road will appeal to people from all walks of life. With its rich flora and fauna, vibrant monasteries and refreshing mountain lakes, Gangtok is a healthy place. The city doesn't get snow, but it's still below-freezing all winter. It also offers a picture of the afterlife of the snow-capped Himalayas.
8. Auli, Uttarakhand
The Indian ski resort town of Auli is surrounded by pine trees, apple trees and ancient oak trees. Located at an altitude of 2800 metres, it has three spectacular peaks, Kamat, Nanda Devi and Manaparvata. Apart from being famous for skiing, Auli is a town in the Himalayas that dates back to the eighth century AD.
9. Udaipur, Rajasthan
Udaipur, sometimes referred to as the "Venice of the East", has many impressive mediaeval buildings and pools. Travellers from all over the world come to the city to see the magnificent Jag Mandir and the Lake Palace. The second major selling point of the place is the majestic Aravalli Range which surrounds the area and offers a great view of the top. In addition, its architecture reflects the richness of the Rajapur period.
10. Binsar, Uttarakhand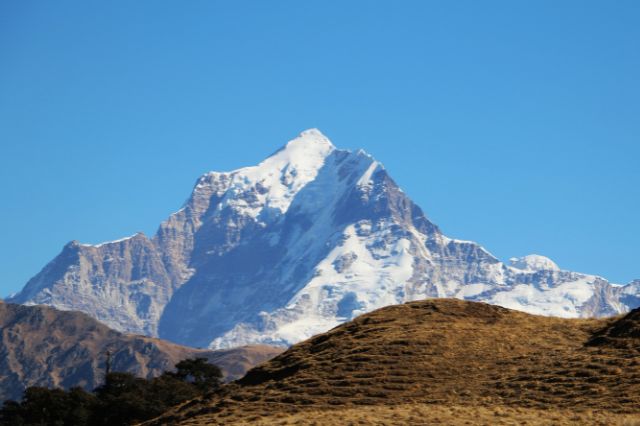 Binsar, a little-known hill town at an altitude of 420 metres, is one of the best winter destinations in India. It is a quiet and relatively uncrowded city in Uttarakhand. The cloud-covered peaks of Kedarnath, Nanda Devi and Trishul are clearly visible. The Binsar Wildlife Sanctuary here is also notable for its incredible diversity of flora and fauna within the sanctuary.
11. Dalhousie, Himachal Pradesh
Dalhousie, another mountain range in the state of Himachal Pradesh, is a popular summer holiday destination for its picturesque scenery of snow-capped hills and valleys Named after Lord Dalhousie, the area was founded in 1854. As a result of its significance to the British, a distinct colonial atmosphere persists there as well. Dalhousie's attractions include its Scottish and Victorian buildings, as well as its pine-covered valleys, meadows, rainforests, and waterfalls.
12. Tawang, Arunachal Pradesh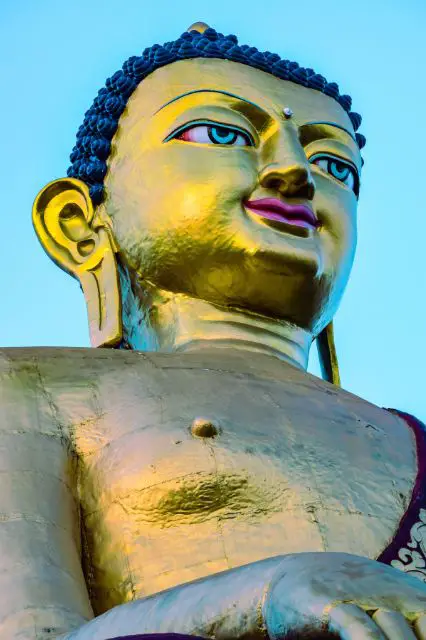 Tawang, in the Indian state of Arunachal Pradesh, is a less-visited hill station that sits at an elevation of 3048 metres above sea level. The fact that it really gets snow in the winter makes it the ideal place to visit in India. Along with the Giant Buddha Statue and the Tawang War Memorial, this area is home to the 400-year-old Tawang Monastery. Last but not least, the area provides a fantastic close-up of the Himalayas.
Planning the Most Delicate 4-Day Trip in France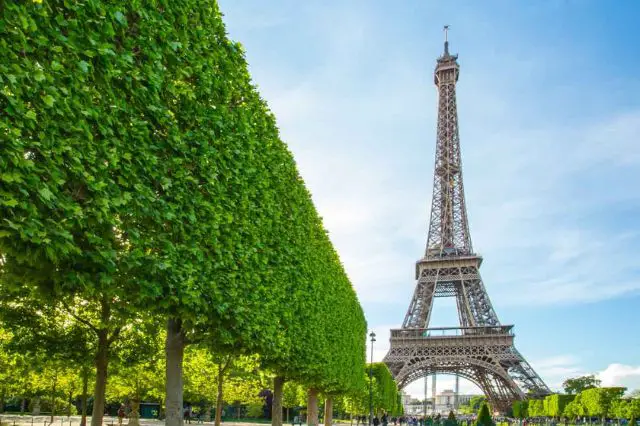 The country of France and its capital Paris, are renowned for high elegance, embodying a world of refinement and sophistication. A tapestry of luxury permeating every aspect, has been created though the combination of extensive history with cultural heritage. Either deciding to stroll the majestic boulevards of Paris or explore the lavish vineyards of Bordeaux, France guarantees to reward every visitor with a memorable high-end experience.
Among other essential activities based on the chosen destinations, you should not miss the chance to indulge in Michelin-starred cuisine, savouring fine wines in châteaux.  From Paris to the French Riviera and the French Province, limitless combinations appear to plan a 4-day trip. Keep reading to discover our editors' recommendation!
Day 1: Landing to the City of Gastronomy
Begin your opulent journey in Lyon, the gastronomic capital of France. Right after completing your check, prepare for embarking on a culinary adventure that will tantalize your taste buds. The first stop to start with is a lunch at one of Lyon's finest Michelin-starred restaurants, an experience that will provide you a total understanding of the city's renowned culinary prowess.
Later on during the day, explore the cultural gems, therefore meander through the Old Town and stroll along the quays of the Saône River. After sunset, indulge in a sumptuous dinner in the heart of Lyon while enjoying a dinner cruise with breathtaking views of the city's illuminated landmarks. It's a journey where opulence meets gastronomy, and Lyon sets the stage for a truly indulgent experience.
Day 2: Diving into Vineyard Bliss
As starting your escaping journey from the big city's hustle and bustle pursuing inner serenity, make a stop to the land renowned for its picturesque vine-covered hills and the exquisite wines that grace its vineyards; the enchanting Beaujolais.Visit its prestigious wineries, where private tastings immerse visitors in the nuances of this renowned wine-producing region.
In lunchtime, enjoy a picnic amidst the rolling vineyards elevates which allowing you to savour the local flavours in a truly idyllic setting.
Day 3: Snowy Delight
It's impossible to resist the thrilling adventure that the Alpine splendour is promising. Plan in advance your escape in Avoriaz, a winter wonderland of pristine slopes and breathtaking vistas, nestled in the French Alps near the Swiss border. Start your day by conquering the slopes, obtaining the suitable ski-pass by Erna Low according to your ski experience, and afterwards relish a cosy mountain lunch at one of the charming alpine restaurants.
During the afternoon you can decide in between another opportunity for more skiing or exploring the charming village. In the end, grab a warm drink at one of the luxurious après-ski, admiring the spectacular mountain views.
Day 4: The Charming Loire Region
Before catching your flight from Lyon airport or hop on your train in the city's central station, drive one more one to reach Saint-Étienne. It is a hidden jewel in France's Loire region, where history, culture and splendid scenery blend. At first, walk around the picturesque streets embellished with traditional French architecture in the old city centre.
Explore the magnificent Musée d'Art Moderne et Contemporain, which houses an exceptional collection of modern art. After enjoying a delectable French lunch, stroll through the vast green expanses of the Parc de l'Europe, where you may relax by the calm waterways.
Experience Europe: Top Adventures to Consider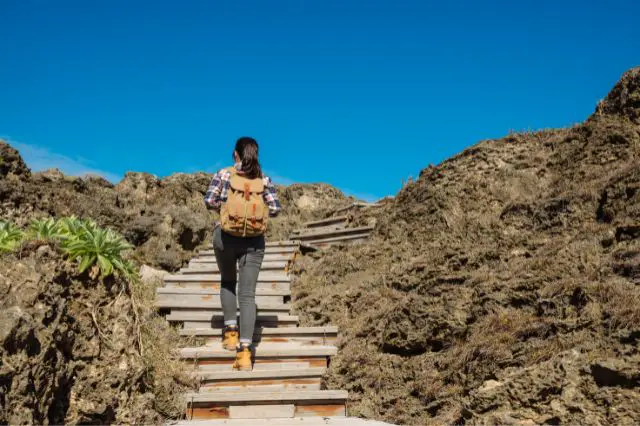 Europe reigns supreme as the world's most-visited continent, attracting around 50% of all global tourist arrivals, according to the United Nations World Tourism Organization (UNWTO). This vibrant region exerts a magnetic pull with its diverse landscape and rich tapestry of experiences–ranging from pulse-pounding adventures to culinary odysseys and profound historical narratives.
Whether it's embarking on open-air escapades, immersing in rich cultures, or diving into flamboyant nightlife, Europe offers a wealth of options. Here are the ultimate European adventures that deserve top spots on your travel bucket list.
Sun and Sailing in the Greek Islands
Greece is blessed with thousands of islands each with its own charms, you can choose a different weekend escape during your visit. Renowned for their breathtaking natural beauty, the islands are a great way to discover the country since they also offer a glimpse of the richness of its history and culture.  For example, Santorini is famous for its gorgeous sunsets and whitewashed villages.
Explore the volcanic caldera, see ancient ruins, and relax on unique red and black sand beaches. Those who are after an energetic vibe, Mykonos features beautiful beaches, upscale shops, vibrant nightlife, and a cosmopolitan atmosphere. History buffs, outdoor enthusiasts, and families will feel right at home in Greece's largest island, Crete, with its rich history and diverse landscapes while Naxos offers a laid-back atmosphere with lovely beaches and traditional villages.  
Safari in the Scottish Highlands
Nature enthusiasts will surely love the unique and unforgettable experiences in the stunning setting of the Scottish highlands. Home to a variety of wildlife species such as the red deer, golden eagles, otters, and red squirrels, the area is known for its rugged landscapes, pristine lochs, and majestic mountains including Ben Nevis, the UK's highest peak. Bird-watch, admire the unique flora, and capture dramatic landscapes on camera or video.
Hike, do a boat trip, or hit off roads for a sense of adventure and exploration. Alongside natural wonders, you can also explore the rich cultural heritage of the Highlands with visits to historic castles, ancient ruins, and classic villages. With serene and remote locations, the Highlands offer a chance to escape the hustle and bustle of daily life and unwind in nature.
Road Trip Through the Balkans
The region of southeastern Europe is celebrated for its diverse and melting pot of cultures and civilizations. You'll encounter a mix of Eastern and Western influences including Ottoman, Byzantine, Roman, and Slavic legacies. Start in Dubrovnik, Croatia and admire its historic Old Town with its well-preserved city walls.
Visit the 'Dubrovnik Gibraltar' or Fort Lovrijenac, discover stunning beaches along the Adriatic coast, or enjoy the outstanding views from Mount Srd. Don't miss the cascading waterfalls and crystal-clear lakes of the Plitvice Lakes National Park.
Swing by in Mostar, Bosnia and Herzegovina to see the famous Star Most (Old Bridge) or wander through the cobbled streets of the Old Bazaar. In Sarajevo, learn about the diverse architectural styles and explore the Sarajevo Tunnel Museum.
Don't forget to visit the St. Sava Temple in Belgrade, Serbia, one of the largest Orthodox churches in the world. To cap your tour, head to Montenegro and raft or kayak through the Tara River Canyon, explore the medieval Old Town in Kotor, and relax on the beaches in Budva.
Europe offers a variety of experiences that will appeal to every type of traveler. Greece, Scotland, and the Balkans are regions that propose nature, adventure, culture, history, and social life.