Top 7 People Search Sites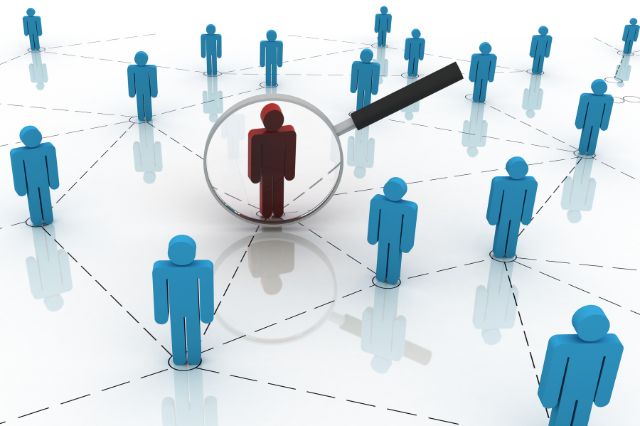 Getting a good person search site to help you search for your ideal partner is a great idea. There are several different people search sites that you can choose from. However, some of them may not be as good as you want them to be. So what should you look for in the best people search sites?
Intelius
Unlike other people search sites, Intelius is free for anyone to use. The service allows you to search through billions of public records to get detailed information about anyone. The service can also help you protect yourself from suspicious phone calls.
Intelius is a consumer reporting agency that provides detailed background checks on individuals. Its reports include public records and criminal information. It also offers a detailed background check on companies and assets. These reports can include images, public social profiles, public licenses, address records, and more.
Intelius focuses on simplicity, safety, and honesty. They promise that their reports are comprehensive and accurate. They also promise confidentiality for all searches.
Pipl
PIPL is a people search engine that offers a variety of services. It is an online service that allows users to search for people, search for criminal records, and find out information about their social media accounts. The service also offers the ability to link online and offline information.
PIPL has an extensive database of over three billion people. The company claims that its search engine is the largest in the world. The company states that it collects data from different sources across the web, including online sources, white pages listings, member directories, and searchable databases.
Pipl has a free service that allows users to search for people. It can also provide information about someone's mobile number and social media profiles. In addition, the company also offers an API service that allows you to use its search engine to search for people.
BeenVerified
Whether you are looking for old friends, someone who you've been dating, or a job candidate, BeenVerified can help you find what you need. BeenVerified is a comprehensive people search tool that pulls information from hundreds of public databases. It makes it easy for users to conduct a search.
In order to get started, you must first make a login. Once logged in, you can browse through billions of records. You can search by name, email, or phone number. You can also find a person's social media profiles. BeenVerified can even scan message boards to find the username of a particular user.
BeenVerified also offers a sex offender tracker. This tool was launched in 2014. BeenVerified also offers a reverse email lookup to reveal information on unrecognized email addresses. This service is helpful if you want to find out who is sending spam emails to you.
Free People Search
Free People Search is a search engine that can help you find people and their contact information. The service allows users to search for people by name, city, state, zip code, or email address. It then provides the results in an organized list.
The Free People Search website also offers a reverse phone lookup feature. This feature allows users to search for someone by phone number. It also provides an address lookup to help you find out where the person lives.
The service is free to use, and it does not require users to create an account before searching. Free People Search also offers a premium version of its service that provides more comprehensive results.
Spokeo
Whether you're looking to reconnect with long-lost friends or track down the owner of a lost item, Spokeo is a reliable and cost-effective tool. It's been featured on acclaimed television shows like Mr. Robot and Orange Is the New Black, and it's been recognized as one of the top seven people search sites.
Its interface is easy to use. Users can perform searches by name, email address, phone number, and more. It also offers a reverse phone lookup, which will reveal the owner's phone carrier and location.
It can also return information from 60 social networks. Users can also check court records and criminal records. It also offers personal identity protection.
Instant Checkmate
Founded by CEO Joey Rocco, Instant Checkmate is an online tool that provides comprehensive background checks. In addition to public records, the service sources data from private companies that have released information to the public. It offers a variety of features, from dating profiles to criminal records.
Instant Checkmate's customer interface is easy to navigate. Users can sort the results by state, location, or alphabetically. The site's FAQ section is comprehensive and includes how-to videos.
Instant Checkmate's customer service is also strong. Support agents are available 24 hours a day and respond to customer inquiries in a timely fashion. Customers can also contact support agents in Spanish or by phone.
TruthFinder
Probably the most popular people search website is TruthFinder. It is an online database that provides access to millions of public records. It has an A+ BBB rating and has received over 60,000 5-star reviews. It has a mobile app that works on iPhones and Android devices. It is easy to use and is accessible from any web browser.
It provides a number of advanced features. Some of these features include the ability to look up someone's social media profiles, addresses, phone numbers, and even reverse phone searches. The company also offers a dark web scan to monitor the internet for possible future identity theft.
How to Find a Healthy Relationship in 2023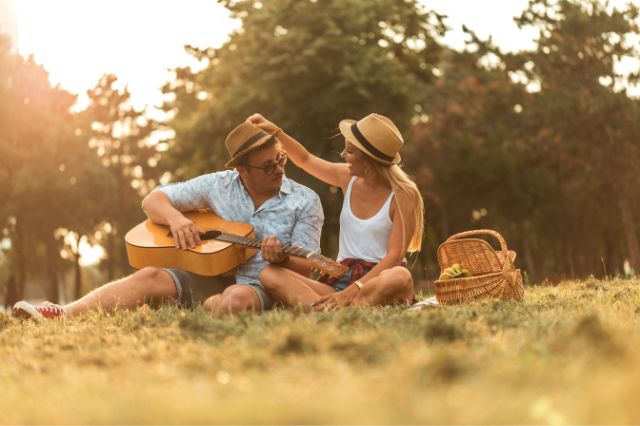 It is no secret that relationships are hard work. In fact, many would argue that the work put into a relationship is what makes it so special. However, finding a healthy and sustainable relationship can be a daunting task. 2023 allows individuals to find such a relationship by following these simple tips.
Understand What You're Looking for in a Relationship
Considering what you're looking for in a relationship is an important step for any individual. Gaining clarity over your needs wants, and must-haves will provide a sense of direction on your journey to true partnership. Developing a set of criteria to measure potential partners against can help to narrow down the field of candidates and guide you towards compatible people more quickly and efficiently. Additionally, it's important to balance your criteria with some flexibility, allowing yourself room to change and grow throughout the process. It's important to remember that perfect love doesn't exist, but good relationships do.
Establishing your goals ahead of time gives you a greater chance of discovering the right partner who will challenge and fulfill you with shared respect and understanding. Once you have figured out your ideal relationship standards, assessing potential candidates within this context for healthy long-term companionship becomes much easier. By approaching relationships with these expectations in mind, you are better equipped to recognize whether or not individuals fit into this framework.
Taking a mindful approach also allows space for further conversation should there be any misalignments or disagreements along the way. Understanding what constitutes a rewarding relationship is key in determining which type best works for you while allowing some room for growth and development. With the right criteria, commitment, and effort put into trying out different types of relationships, you stand a far better chance of succeeding in finding the right one for you in the end. ​​
Set Realistic Expectations for a Relationship
Maintaining and nurturing a healthy relationship is no small task. No matter how cohesive two people are and how diligently they try to meet their partner's needs, it often takes time before such a relationship reaches its full potential. Therefore, both parties should strive to set realistic expectations for themselves and each other when forming a new relationship. It is unwise to expect instant perfection – instead of demanding too much too soon, couples should remember that progress comes gradually, and investment takes longer to reward than impatience expects. By being mindful of these facts, partners can avoid setting unrealistic expectations, which often lead to disappointment or, even worse, disillusionment.
Furthermore, instead of hinging so much on outcome-based expectations from the relationship, couples should focus more on the ongoing process of fostering connection, communication, and understanding with one another so that, over time, those feelings will naturally foster greater closeness between them.
Realistic expectations must take precedence in any partnership – only then can one truly savor the beauty of being together in a safe, non-judgmental space. Taking into account all these tips when entering a new relationship will go a long way toward establishing mutual trust and respect from day one.
Don't Be Afraid to Be Single
To many of us, the idea of being single can be daunting. Whether we feel that being in a relationship will make us more attractive or perhaps because of couples, being single surrounding us can seem like an undesirable and lonely fate. However, it is important to remember that being single provides a unique opportunity to focus on ourselves, understand our wants and needs, and grow in ways that enrich our lives—all factors essential for entering into a fulfilling relationship. In fact, if we rush into relationships too quickly out of fear of being alone, we risk entering into dysfunctional relationships or may even turn to a sugar daddy website for emotional connections.
Don't be afraid to take time for yourself—it will likely make you more prepared to find the healthy connection you have been looking for. So instead of seeing singlehood as an unpleasant circumstance and reaching immediately for any connection that comes your way, use the time wisely—it may guide you in the direction of true relationship happiness down the line.
Date Different Types of People
With the search for a meaningful connection becoming increasingly difficult in today's culture, it can be tempting to quickly jump into the arms of the first person that we find with magnetic attraction. However, many benefits can be found in taking the time to go on dates with multiple types of people before settling down into a relationship. Such an approach allows us to gain an understanding of different worlds and cultures, letting us see just how vast the range of views and experiences out there really is.
More importantly, it gives us the opportunity to identify which preferences line up most closely with our own so that when we do choose to get into a relationship, we have some idea about what kind of connection would be best for us. This can prevent unfortunate situations in which we have gone into a relationship only to find out later on that it was not truly a healthy match from both sides.
Get Out and Socialize
When looking for meaningful relationships, connecting on a personal level often proves to be the most successful approach. While many people turn to the internet or dating websites to match potential partners, getting out and socializing face-to-face is also an effective way of finding someone special. There are countless opportunities available in everyday life, from making conversation at the grocery store or engaging in a friendly competition at local sporting events. Networking through friends and family can also prove fruitful; these close relationships provide mutual trust and support for many long-term connections.
In the end, by regularly interacting with those around you, you may just find the love of your life in an unexpected place. After all, if you don't take risks and get out there to meet new people, finding someone who sparks a real connection between two hearts could be hard. Get out and socialize – it could be your ticket to finding lasting love!
Conclusion
Dating can be a fun and exciting experience, but it can also be daunting. Following these tips can make the dating process easier and more enjoyable. Remember to have realistic expectations, date different types of people, and get out there and socialize. Most importantly, be yourself – that is the key to finding lasting love.
Professional Matchmaking Services: 5 Best Ones You Should Know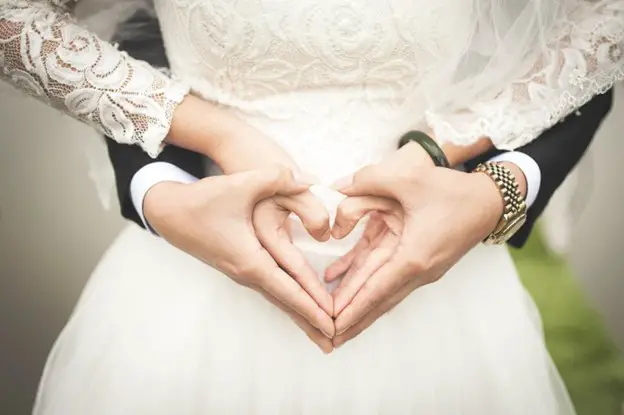 The dating landscape today differs from what it was a few decades ago. There are more ways to meet a potential partner now than before. You can meet new people organically by socializing in different places and functions, or your friends can set you up with someone. Alternatively, there are dating apps and websites that make the search for a partner easy. They allow you to set up a date with a potential partner with whom you share similar interests.
Dating sites may also not work for you for one or several reasons. Here is where you ask yourself whether you might require the services of a matchmaker. These are services offered by professionals who match you with someone with a high probability of being an ideal date. It is not a new concept, as humankind has used matchmaking services since ancient times.
Matchmakers were hired to pair children from one family with another for wealth, status, and dominance. The reasoning might have changed since nowadays you are looking for a lover and a partner, but the idea is the same. There are 1,600 matchmaking businesses in the US, and this article lists the top five you should know.
1. Master Matchmakers
The best matchmaker service on the list is Master Matchmakers. It is an exclusive matchmaking service started in Philadelphia by JoAnn Ward. It is currently headquartered in Palm Beach but works with professional matchmakers in different cities. They have affiliate offices in Los Angeles, Chicago, Washington DC, Boston, Dallas, and New York.
Master Matchmakers offer affordable service compared to other matchmakers. You will get their services for as low as $2,500, including a dating coach and personal matchmaking. The service does not have a timeframe since its approach focuses on the number of matches. Also, there is no limit to the number of profiles you view. A match is counted when you accept an introduction, exchange numbers, and meet your date. This approach is excellent, especially if you want to take your time to meet the perfect match.
2. SEI Club
SEI Club is also referred to as Signature Elite International. It offers other services on top of matchmaking. You will get elite matches on the platform with who is who in the investment and high-end art communities. The company has its headquarters in New York, with affiliated offices in Miami, Los Angeles, Houston, and Miami. It has international offices in Cote d'Azur, Geneva, and London.
The application works by screening clients via an online application. You then pay a fee of $495 upon acceptance. They have memberships starting from $12,750, with the most expensive one being an uber-elite Million-dollar membership with no restrictions. The costly membership packages include access to elite members, including top models and CEOs.
3. Janis & Carly Spindel Serious Matchmaking
This is a high-end matchmaking service that caters to men who are looking for serious relationships. Janis Spindel started the company in 1993, but she now runs the company with her daughter Carly.
The company subscribes to the philosophy that men deserve serious matchmaking and that they deserve the best. They conduct an extensive vetting process for potential members of their "Love Club." Only women who accept that they will be serious matches to the men are accepted on the platform. The company's record speaks for itself, with 5,000 marriages happening thanks to their services. So, if you are a man craving serious relationships, this is the platform for your needs.
4. Exclusive Matchmaking
Exclusive is a high-end matchmaking service for elite singles seeking a selective matchmaking service to help them get a partner. It was founded by Susan Trombetti, a millionaire matchmaker and dating expert. With the expertise of its founder, the company has built an extensive network of discerning and eligible singles.
The company has several services for women and men. They also have a team of experts with the know-how to help people find their perfect match. Furthermore, they have a blog that advises how people can find love since they are committed to ensuring you find a partner. This is your go-to site if you want a high-end matchmaking service that can get you a soulmate. It has high success due to its tailored approach and team of experts.
5. Ambiance Matchmaking
Ambiance matchmaking is another serious matchmaking service for those seeking committed relationships. It was founded in 2002 by two matchmakers with significant experience, helping more than 10,000 singles find partners since then. Their membership plans are invigorating, and they assist you in understanding who you are and what you want in a partner. They also have a podcast called Date Smart, which discusses different dating topics.
Wrapping Up
You have many approaches to choose from when dating in today's world. You can opt for traditional or modern methods, dating apps, and matchmaking services. When choosing a matchmaking service, look at the company's reputation, success rate, satisfaction, and reviews. The best services will assist you in your journey of finding love.
There are 113 million people who are forecasted to be using matchmaking services by 2024. This means you have a vast pool of people to select from. The experts will make the journey easy by choosing the right partner for you. So, try any of the mentioned sites and get a soulmate today.
Single? How to Feel Attractive No Matter What!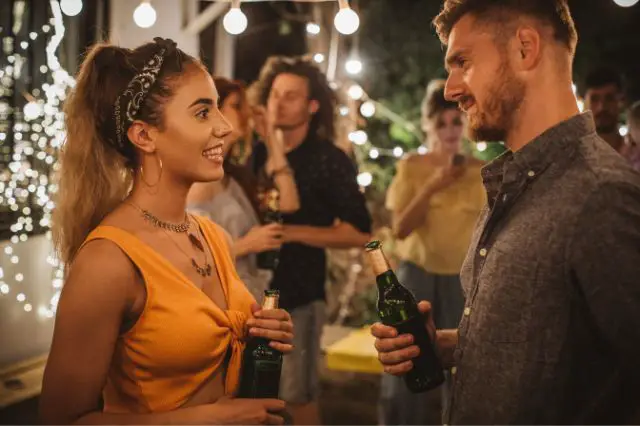 You don't need a partner to feel attractive and desirable; all you need is the confidence to own your beauty. You can do this in a number of ways, as long as they make you feel good about yourself. And, of course, being single isn't a bad thing at all – some actually thrive on their own. Below are just a few ways you can embrace your singleness and feel powerful as hell!
Get to Really Know Your Body
When it comes to feeling attractive, knowing your body is key. So often we focus on the external, when really the key to feeling our best is being confident in what we've got. And that confidence comes from getting to know your body.
So how do you do that? Start by exploring every inch of your body. Find what feels good, and what doesn't. Pay attention to the reactions your body has to different kinds of touch. The more you get to know your body, the more confident you'll feel in it. If you need a little help getting yourself in the mood, you could take a look at some of the onlyfans free content out there and see what other people find pleasurable, and then try it out for yourself.
And don't forget about your mind! The way you think about your body can have a big impact on how you feel about it. So start thinking positively about yourself. Focus on your strengths, and be proud of your body no matter what it looks like. When you think positive thoughts about yourself, it will show in how you act and how you feel.
Dress to Impress!
One way to feel more confident and attractive is to dress for your body shape. If you know what looks good on you, then you'll feel more comfortable in your own skin. Here are a few tips for dressing for your body shape:
Apple shape: If you have an apple shape, try wearing clothes that create the illusion of a waist. Wear dark colors on the bottom and lighter colors on top, or wear a belt to cinch in your waist.
Hourglass shape: If you have an hourglass shape, go for clothes that show off your curves. Wear fitted clothes that hug your body, or choose a dress with a flared skirt.
Pear shape: If you have a pear shape, choose clothes that make your upper body look smaller. Wear tops with eye-catching details, or choose jackets and blazers in darker colors.
Rectangle shape: If you have a rectangle shape, try to find clothes that add curves to your body. Wear dresses with pleats or ruffles, or choose tops with draping fabric.
Look after Your Physical and Mental Health
Taking care of both your physical and mental health will help you to feel your very best. Make sure you get enough exercise and eat a healthy diet. And make sure to take some time for yourself to relax and de-stress. This will help you feel good about yourself inside and out.
Another way to feel attractive is to focus on your positive qualities. Think about the things that make you unique and special. Maybe you have a great sense of humor or are always there for your friends. When you focus on your positives, it will help you feel more confident and attractive.
So if you're feeling down on yourself because you're single, remember that you are still just as valuable and attractive as anyone else. Take care of yourself physically and mentally, and focus on your positive qualities. You'll start to feel better about yourself in no time!
Make the Most of Being Single
Being single brings a level of freedom that is pretty unmatched. Embrace it and use it to your advantage! You have the freedom to do whatever you want, whenever you want. You don't have to worry about another person's feelings or needs, and you can focus on taking care of yourself. This can be really liberating and empowering.
Plus, not being tied into a relationship gives you the chance to really get to know yourself in a big way. You could take yourself on that big backpacking adventure you've always wanted to go on, learn a new skill, or simply watch an entire TV series in one day without anyone judging you.
Finally, being single means that you have the opportunity to spend lots of time with family and friends. These are the people who know you best and love you no matter what. They will be there to support you through anything, and they will make you feel attractive and loved. Plus, spending time with loved ones is a great way to connect and feel good. So go ahead and plan a weekend getaway with your siblings or have a girls night in with your best friends. You'll have a blast!
Final thoughts
Feeling attractive is something that comes from within. And even if you're single, you can still work on feeling confident and good about yourself through the ways we have listed about, and many more besides these. Being single can really be a blessing, and anyone can feel truly confident and beautiful when they put in the effort!