Cybersecurity for Online Gaming: Everything You Need to Know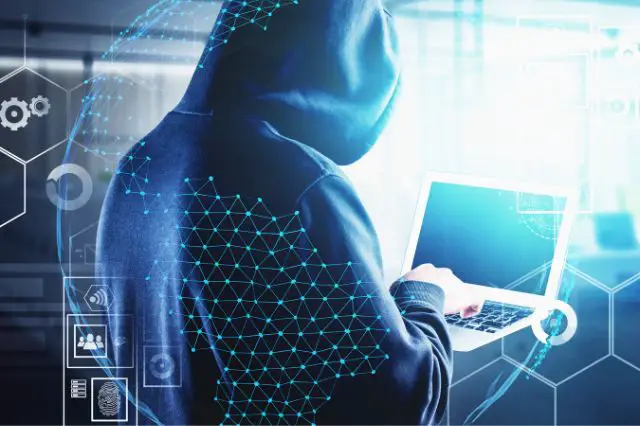 Online gaming is a popular pastime for many people across the globe. Whether you enjoy playing casual games on your phone, competing with friends, or setting aside time for more strategic games, there are plenty of ways to game online. However, just like any other activity that involves personal information and a computer, online gaming comes with its own risks. Gaming accounts are increasingly being targeted by hackers interested in either stealing personal information or gaining access to an individual's profile so they can continue hacking without being detected. As such, anyone who plans on playing online should know about cybersecurity to ensure their account is secure and that personal details are not accessible. Keep reading for what you need to know in order to play games safely online.
What Is Cybersecurity?
Cybersecurity is the term used to describe efforts to keep computer systems safe from cyber attacks. It also refers to the actions a person takes to protect themselves against these attacks. It's an ongoing effort made by companies and individuals in order to secure their information and keep their data as safe as possible. In today's hyper-connected world, cybersecurity is an increasingly important issue. Online data breaches, ransomware attacks, and other malicious activities occur every day and can greatly impact people's lives. With that in mind, individuals should always strive to maintain a high level of cybersecurity on all of their devices.
Use Strong Passwords
When setting up an account, you may be tempted to use an easy-to-remember password, like a favourite quote or song lyric. While this may be convenient, it's also a bad idea. Hackers use automated programs to crack passwords, so if yours is easy to guess, they could break into your account and wreak havoc. Make sure yours is hard to guess and that you use a combination of symbols, numbers, and letters both in lower and upper case.
Utilise Multi-Factor Authentication
Multi-factor authentication means that in addition to entering the correct username and password, a user must complete an additional step to verify their identity. This can include providing a verification code sent to a user's phone, entering a random number generated by an app, or scanning their fingerprint. This is a great way to add another layer of protection to your account. 
Use Reputable Sites When Playing in Online Casinos
If you plan on playing in online casinos, it's important to do your research and select a reputable site. If a site isn't reputable, it's likely to be a scam. There are several ways to tell if a site is legitimate, but one of the most common signs is bad or missing reviews. If a site doesn't have many reviews online, or you see reviews that are negative or written by unverified users, proceed with caution. Another way to find safe websites is to use a reputable comparison site like Online Casinos, which is regulated, so you only see the safe websites. This will reduce your chances of getting scammed or having your computer infiltrated by a virus on an unsafe site.
Keep all Software Updated
When you are online, you are likely using various pieces of software such as your web browser, computer operating system, and other programs. Keeping these up to date is one of the easiest ways to avoid cyberattacks. New software is often designed to patch up security vulnerabilities that have been found in previous versions. Many programs allow you to set a reminder to update them when a new version becomes available. There is also software that can automatically check for updates, so you don't have to manually check for them every time. Keep in mind that software updates are not just for computers. They can also be used for gaming consoles, smartphones, and other devices. Make sure to check the date on your device to ensure it is running the latest version available.
Download Games from Reputable Sources
You might be tempted to download a game from a shady source, like a download link posted in an online forum or an unfamiliar website. However, it's very difficult to know if these sites are legitimate, and if they aren't, you risk installing malware on your system. Keep in mind that hackers often post fake download links in forums and on websites so they can trick unsuspecting victims into downloading malicious software. If you want to download a game, it's best to go directly to the game developer's website, where you can often find a list of game marketplaces that stock their game.
Use a Dedicated Gaming Server
If you are playing an online video game, you might want to consider playing on a dedicated gaming server. This is essentially a private server that you rent from a third party, usually for a monthly fee. Dedicated gaming servers are usually reserved for business purposes, but many individuals also use them to play online games. They are a great option if you want to get away from the stress of playing on a shared server. With a dedicated server, you can ensure the game is lag-free, there are no hackers on the server, and that you are playing with friends.
Make Use of VPNs
A VPN (virtual private network) encrypts your data and protects your IP address, making it impossible for anyone to track your online activity. This is important because your IP address is like a fingerprint that can be traced back to your physical location. If you plan on playing games in public places, like a coffee shop or library, it's a good idea to use a VPN. This way, your data is encrypted, making it difficult for others to hack into your system.
Invest in Antivirus Software
Antivirus software is designed to detect and remove viruses and other malicious programs from your computer. It's important to run antivirus software on all of your devices, including your computer, phone, and tablet. You can choose a free or paid version, but make sure it's regularly updated to protect against the latest threats.
To Sum Up
Online gaming is a fun and engaging way to spend your time, but it's important to be aware of cybersecurity to ensure your account is secure. When playing online, it's important to use a strong password, enable multi-factor authentication, select a reputable site, and download your games from a verified source. It's also important to regularly update your software and invest in antivirus software to avoid becoming a victim of online hackers.
How to Play Escape from Tarkov with Full Fun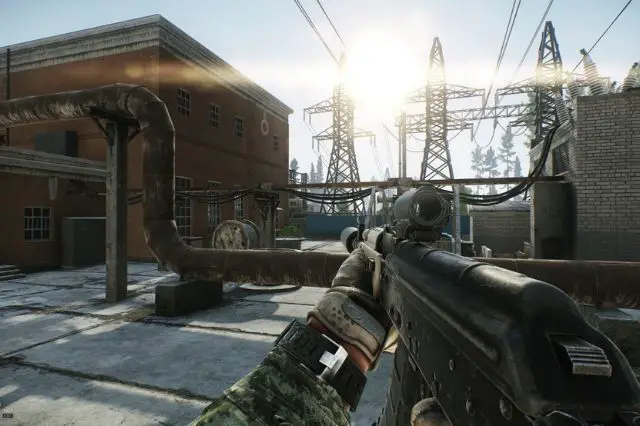 Escape from Tarkov is a hardcore, realistic first-person shooter game that offers a unique and challenging gaming experience. It's a game that requires patience, skill, and a lot of practice. If you're new to the game, it can be overwhelming at first, but with a little bit of guidance, you can learn how to play Escape from Tarkov with full fun. In this article, we will provide you with a step-by-step guide on how to play the game effectively and get the most out of your gaming experience.
Getting Started
Before you start playing Escape from Tarkov, you need to download the game from the official website and install it on your computer. Once the game is installed, you need to create an account and log in. After logging in, you will be taken to the main menu, where you can select the game mode you want to play.
Understanding the Game Modes
Escape from Tarkov offers two main game modes: the Raid mode and the Scav mode. In Raid mode, you play as a PMC (Private Military Contractor) and your objective is to loot valuable items and escape the map. In Scav mode, you play as a scavenger and your objective is to loot valuable items and extract them from the map.
Learning the Maps
Escape from Tarkov has several maps, and each map is unique and challenging. Before you start playing, it's essential to learn the maps and understand the layout, spawn points, and extraction points. You can use online resources or play in offline mode to explore the maps and get familiar with them.
Understanding the Controls
Escape from Tarkov has a steep learning curve, and the controls can be complicated for new players. It's essential to understand the controls and master them to play the game effectively. You can customize the controls to suit your preferences and play style.
Building Your Character
Escape from Tarkov offers a robust character customization system that allows you to create a unique character with different skills, attributes, and equipment. It's essential to build your character strategically and choose the right equipment to suit your play style.
Escape from Tarkov can be a lonely game, and it's always more fun to play with friends. You can join a group or community and play with other players to make the game more enjoyable and challenging.
Managing Your Inventory
Inventory management is an essential aspect of Escape from Tarkov. You need to manage your inventory carefully and prioritize the items you need to survive and escape the map. You can use the flea market or traders to sell or buy items and improve your inventory.
Understanding the Mechanics
Escape from Tarkov has several mechanics that can affect your gameplay, such as health, hunger, thirst, and fatigue. It's essential to understand these mechanics and manage them effectively to survive and escape the map.
Playing the Game
Once you have learned the basics and understood the game mechanics, it's time to start playing the game. Take it slow, be patient, and focus on your objectives. Don't rush and avoid unnecessary risks. Remember, survival is the key to success in Escape from Tarkov.
Improving Your Skills
Escape from Tarkov is a game that requires skill and practice. You can improve your skills by playing the game regularly, watching tutorials, and learning from other players. Don't be afraid to make mistakes, and always strive to improve your gameplay.
Finding a Play Style
Escape from Tarkov offers several play styles, such as aggressive, stealth, or a mix of both. It's essential to find a play style that suits your personality and play style. Experiment with different play styles and choose the one that feels most comfortable and effective for you.
Tips and Tricks
Here are some tips and tricks that can help you play Escape from Tarkov with full fun:
Always bring a map and a compass to navigate the map effectively.
Use cover and concealment to avoid detection and stay safe.
Learn the sound cues to identify enemy players and avoid friendly fire.
Carry a medical kit and enough ammunition to survive in the game.
Use grenades and flashbangs to gain an advantage over your enemies.
Use headphones to hear the game sounds more clearly.
Use the flea market or traders to buy and sell items effectively.
Use the Safe Escape from Tarkov Hacks from skycheats.
Conclusion
Escape from Tarkov is a challenging and rewarding game that requires patience, skill, and practice. By following these tips and tricks and mastering the game mechanics, you can play Escape from Tarkov with full fun and get the most out of your gaming experience. Remember, it's not about winning or losing, but about enjoying the game and improving your skills.
Classic Children's Movies of All Times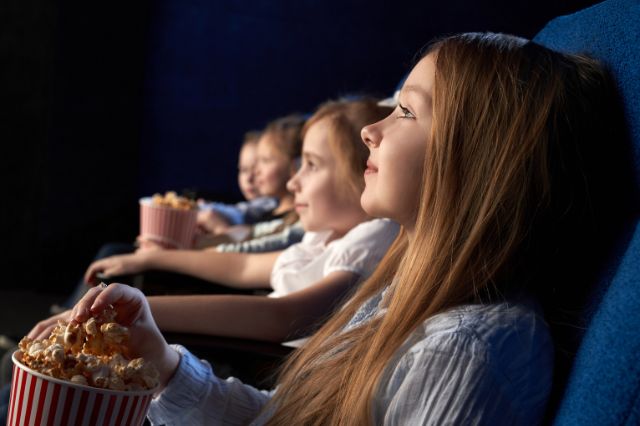 There are plenty of children's movies but not all of them are truly great. It could get a bit overwhelming for parents to find a movie that fits all the criteria. More often than you even realize, it feels like looking for a needle in a haystack. Especially in recent years when the concerns about children's movies containing subliminal messages and inappropriate scenes have grown, the task of finding a film that is truly kid-appropriate has also become quite difficult. So, to help you with it, we have put together a list of some of the best children's classics, every parent should let their kids watch.
However, if you still want to take extra precautionary measures so that your kids don't come across anything that is not suitable for them, then we have just the right solution for you. In order to let your kids watch these films, you are going to let them stream on any streaming service. For this, you need to make sure your internet connection is secure and safe for kids.
In this regard, you can get a subscription to Cox Communications, since it offers a parental control feature with its internet package. By enabling this feature, any unwanted or inappropriate site or content will be blocked and they won't be able to access it. To get more information about it, you can contact the customer support of Cox en Español (for Latin Americans only) and find out everything about its internet plans and packages.
Now that you are well equipped with the tool needed to stream classic children's movies, it is time to look at some of the best classic children's movies of all time.
1. The Lion King (1994)
You probably watched The Lion King probably hundred times in your childhood and you might still grab any chance you have to put it on again. So, what are you waiting for? It is finally time for you to stream this movie with your kids and introduce them to the classics you were fond of during your childhood years.
The movie tells the story of Simba, who is the heir of his father Mufasa, however, when Simba was young, Mufasa was killed by his evil brother, Scar. Simba left the homeland after his father's death and now he is back to take revenge on his uncle.
Famous Quote: "Simba, let me tell you something my father told me. Look at the stars. The great kings of the past look down on us from those stars."
There is absolutely no doubt that Matilda remained everyone's favorite even to this age. The book and movie both cast a spell on people and no matter how many times you watch it, you still get emotional the same way you did on your first watch.
Follows our titular character, Matilda, who discovers she has telekinetic powers but is subjected to abuse at the hands of her parents. If this wasn't enough, her school principal also takes out her anger on this young kid. However, Miss Honey comes into her life as a ray of sunshine and finally, after such a long time, things begin to change in Matilda's life.
Famous Quote: I've often thought about it, but I can't abandon my children. And if I couldn't teach, I'd have nothing at all.
3. Toy Story (1995)
Toy Story continues to be a fan favorite even after all these years. It became Pixar's masterpiece shortly after its release. The animation, story, characters, and everything is still a force to be reckoned with. The movie took us out of the Disney fairytale world and dropped us right in the middle of the modern world where the toys were talking and fighting for human attention.
Andy has a room full of toys but Woody, a kind-hearted cowboy doll, is his favorite. However, he starts to feel that Andy's love and attention for him are soon going to be taken over by the new toy in the room, Buzz Lightyear. Buzz thinks he is a spaceman and that makes him feel superior to everyone else.
But everything changes when Woody and Buzz are faced with more serious problems like the maladjusted neighbor of Andy's when they move to a new house.
Famous Quote: "To infinity and beyond!"
4. E.T the Extra-Terrestrial (1982)
E.T. the Extra-Terrestrial not only gained attention from young kids but people of all ages. It was a new concept and everyone was digging it. We sure were! You might have a club that only used to talk about what would happen if you come across an alien and became friends with it. Well, it's about time you discuss it with your kids too.
The story is all about a boy meeting an alien. This alien is left behind on Earth and is rescued by Elliot, a kid who is sweet and caring. Elliot decides to protect the alien from any kind of danger. While the people are looking for this alien, Elliot and his siblings are busy developing an emotional bond with their new mate of theirs.
Famous Quote: "You could be happy here, I could take care of you. I wouldn't let anybody hurt you. We could grow up together, E.T."
Wrapping Up
It is not always easy to find an incredible children's movie, however, the ones we have mentioned in this article are truly the best. These iconic films will help you bond with your kids and show them what you used to watch while growing up.
So, plan your next family movie night while considering all the movies mentioned above.
How to Win Big in Online Poker: Tips and Strategies for Beginners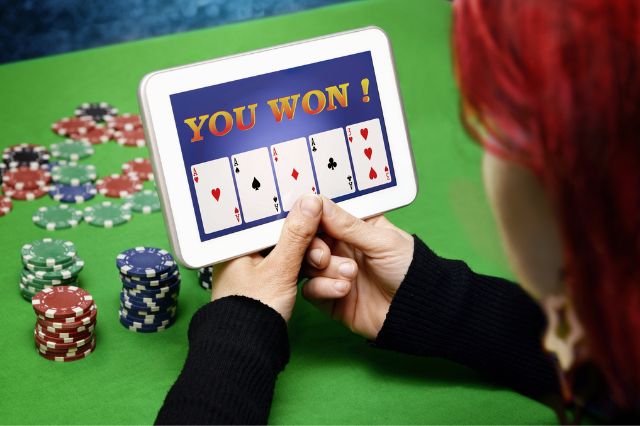 Online poker is a game that requires skill, strategy, and patience. For beginners, it can be intimidating to jump into the world of online poker game and try to compete against more experienced players. However, with the right tips and strategies, even beginners can win big in online poker. Here are some key tips and strategies that beginners can use to improve their game and increase their chances of success.
The Importance of Starting Hand Selection
One of the most important skills in online poker is starting hand selection. It's important to only play strong starting hands and fold weaker ones. This means knowing which hands are likely to win and which are not. A good starting hand selection strategy involves playing tight and aggressively, focusing on strong hands like pocket pairs, high-suited cards, and big connectors.
Understanding Position and Its Impact on Your Game
Another key element of online poker strategy is understanding the position and its impact on your game. Position refers to where you are sitting at the table with the dealer. Players in later positions have an advantage because they have more information about their opponents' actions before they have to act. This means they can make more informed decisions and potentially win more pots. Beginners should focus on playing in later positions whenever possible.
The Art of Bluffing: When and How to Do It Effectively
Bluffing is a fundamental strategy in online poker. It involves making your opponents think you have a strong hand when you don't, to win the pot. However, bluffing is not always the right move, and it can be risky. It's important to know when and how to bluff effectively. The key is to bluff only when you have a reasonable chance of success and to make your bluff convincing.
Reading Your Opponents: Identifying Their Betting Patterns and Tells
Reading your opponents is another important skill in online poker. It involves identifying their betting patterns and tells, which can give you information about the strength of their hand. For example, if an opponent suddenly makes a big bet, it could indicate they have a strong hand. If they hesitate before making a bet, it could indicate they are unsure about their hand. By observing your opponents' behaviour and using this information to inform your decisions, you can gain an edge over your opponents.
Bankroll Management: Setting Limits and Avoiding Tilt
Bankroll management is a crucial aspect of online poker strategy. It involves setting limits on how much you are willing to bet and ensuring that you don't go over your budget. This helps you avoid "tilt," which is when you become emotional and make bad decisions because of a losing streak. By setting limits and sticking to them, you can keep your emotions in check and make better decisions.
The Benefits of Playing Tight-Aggressive Vs Loose-Aggressive
Tight-aggressive and loose-aggressive are two common playing styles in online poker. Tight-aggressive players focus on playing only strong hands and betting aggressively when they do. Loose-aggressive players play more hands and bet aggressively regardless of the strength of their hand. Both styles have their advantages and disadvantages, but for beginners, playing tight-aggressive is usually the best approach.
Learning to Fold: When to Cut Your Losses and Move On
Another key skill in online poker is learning to fold. It can be tempting to stay in a hand even when you know you're likely to lose, but this can be a costly mistake. Knowing when to fold and cut your losses is essential to being a successful online poker player. This means being willing to let go of a hand that is not likely to win, even if it means giving up the pot.
Analyzing Your Play: Tracking Your Progress and Identifying Areas for Improvement
To improve your online poker game, it's important to analyze your play and track your progress over time. This means keeping a record of your wins and losses, as well as any mistakes you make during gameplay. By reviewing your play, you can identify areas where you need to improve and work on developing your skills.
Playing Multiple Tables: Tips for Efficient and Effective Multi-Tabling
Many online poker players choose to play multiple tables at once to increase their chances of winning. While this can be a lucrative strategy, it also requires a lot of focus and attention. Beginners should start with just one table and gradually work their way up to multiple tables. It's also important to use a software program to manage multiple tables efficiently.
Staying Ahead of The Curve: Keeping Up with Changing Trends and Strategies in Online Poker
Finally, it's important to stay up-to-date with changing trends and strategies in online poker. The game is constantly evolving, and what worked yesterday may not work today. By staying informed and adapting your strategy accordingly, you can stay ahead of the curve and increase your chances of success.
Conclusion
Online poker can be a challenging but rewarding game for beginners. By following these tips and strategies, you can improve your game and increase your chances of winning big. Remember to always play responsibly and within your means, and to have fun while playing. With practice and dedication, you can become a successful free poker game player.