Investing in a Foreign Country: 7 Essential Tips You Need to Follow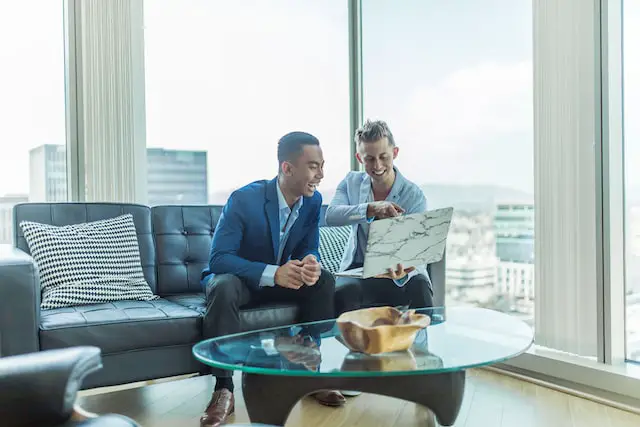 Are you looking to make your money work for you, but are unsure of where and how to start? Investing in foreign countries can be a daunting task without the right guidance. To ensure a successful venture, some essential tips need to be followed. With this blog post, we'll guide you through the process of investing in a foreign country and share our top 7 tips on making profitable investments overseas.  From understanding the importance of researching potential investment opportunities to learning about local laws and regulations—we've got everything covered as we take an in-depth look at what it means to invest abroad!
Research and Understand the Local Economy
Understanding the local economy of a foreign country before investing is essential for success. Researching and understanding the financial market, economic trends, currency exchange rates, and other pertinent information can provide you with valuable insight into how to approach your investments in that particular area. Investing in a foreign country should never be taken lightly; that is why it is important to fully understand the factors at play in its economy. A thorough examination of the current state of affairs can help determine what types of investments would be most responsible and beneficial to make. It may also help minimize risk, as well as pinpoint which type of market has potential long-term growth. In other words, understanding the local economy can give investors a better chance of gaining attractive returns on their investments.
Research Your Investment Options Carefully
Research is key when it comes to investing in a foreign country. Making sure you're aware of all the different investment options available, as well as everyone's risk and reward potential, can be essential when choosing where to put your money. Take your time and make sure to read up on the various strategies you can use to maximize your returns, while also taking into account how well the company or sector is doing overall within the target country. You should also consider whether or not you can apply for citizenship by investment and consult with a professional to make sure you're taking the best possible route. Don't rush this decision; instead, do your due diligence and make sure you're comfortable with any risks involved before investing. Overall, if you take the time to research your options carefully, you will be more likely to secure a successful international financial venture.
Learn about Local Laws and Regulations
Figuring out the legal frameworks and regulations of a foreign country is certainly no walk in the park. Government policies, cultural differences, and a variety of other obstacles can make it tricky to maneuver through unfamiliar territory. But understanding local laws and regulations is an absolute must if you want your international investments to be successful. Luckily, there are several essential tips you can follow to make sure you're complying with all applicable laws and taxes. From taking the time to research how government policies may impact your investments to creating a network with finance professionals in the region, following these guidelines will put you well on your way toward making confident and informed decisions when investing abroad
Understand the Risks Involved in Investing Abroad
When deciding to invest abroad, one of the most important things to consider is understanding and accepting the risk you are taking. Investing in a foreign country can pose unique challenges with political and cultural differences, changes in regulations, and shifting economies that can lead to more uncertainty in the marketplace. It's also wise to research whether a country has restrictions on capital flows or repatriation of profits to ensure you can access your money if needed. Additionally, currency fluctuations should be taken into account as it affects any business you are looking to pursue when investing overseas. And while there is no way to eliminate risk when investing abroad, understanding what you're getting into and preparing accordingly can help ensure a successful endeavor.
Choose a Reputable Broker for Investing Overseas
One of the most important considerations when investing abroad is choosing a reputable broker to help you navigate the unfamiliar financial landscape. It is essential to find an experienced and reliable partner with local expertise who knows how to read the nuances of local markets, regulations, and brokers. A knowledgeable broker will understand the unique challenges associated with an international investment as well as be able to identify opportunities that may otherwise go unnoticed. Taking the time to research and select the right brokerage firm is a crucial part of ensuring a smooth foreign market investing journey.
Familiarize Yourself with the Tax Implications of Investing Abroad
Before deciding to invest in a foreign country, it is imperative to assess all of the tax implications that may arise from such an investment. Different countries and different investments come with their own set of associated tax laws and regulations, so investors need to understand how the taxes work in whichever foreign market they are considering. There may also be additional factors that could affect taxation, such as contracts or treaties. By taking the time to familiarize themselves with these tax implications, investors can make more informed decisions regarding their investments while ensuring they remain in compliance with international tax laws.
Know Your Exit Strategy
Last but not least, it's critical to consider your exit strategy when investing in a foreign country. After all, if you devote significant resources to setting up a business there, you'll want to determine how and when to reap the rewards of that investment at an appropriate time. To maximize your chances for success, it's important to know what methods are available for immersing yourself in a foreign culture and exiting a market with optimal profits. Going into the situation with a clear understanding of the terms of your agreement is one of the best things you can do when investing abroad.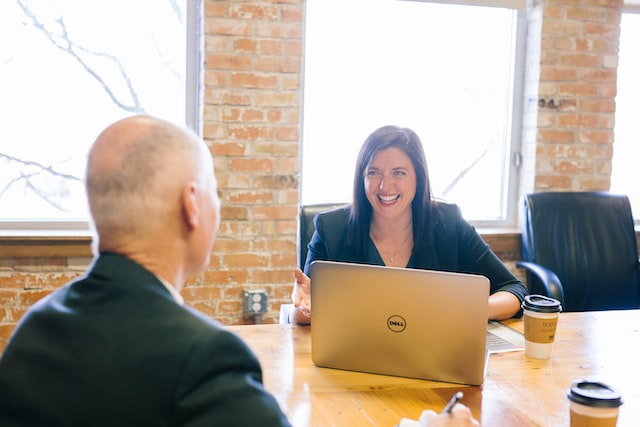 Investing abroad is a complex process and it is important to do your research before investing. Make sure to research the local economy, understand local laws, evaluate potential risks, and make sure to understand the potential tax implications. Choose a reputable broker who will provide support during your journey and create an exit strategy that makes sense for your objectives. By doing all of this research, you will be better equipped to decide if international investing is right for you. Regardless of whether or not you decide to invest overseas, taking stock in existing knowledge can help set you up for future successes within investments – both locally and internationally. Consider all these tips when planning any international investing endeavors for an experience worth remembering!
Customizing Your Dream Trailer: Exploring Top Features and Options to Consider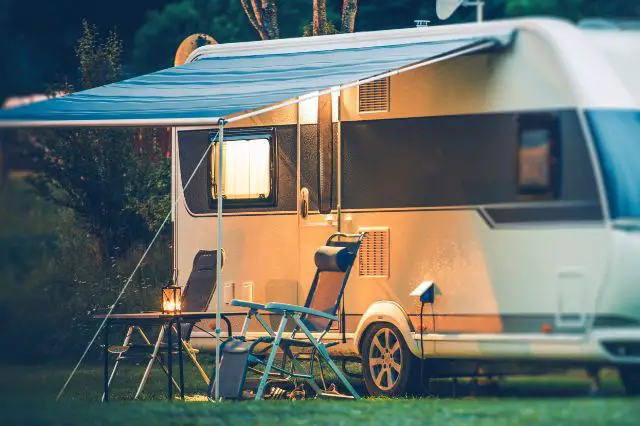 Custom trailers have long been the perfect companions for adventurers, nomads, and those who simply crave a life on the open road. Today, the growing popularity of customized trailers has provided an exciting new dimension to this age-old love affair. This article will explore the top features and options to consider when customizing your dream trailer.
Why Customize Your Trailer?
Before we delve into the specifics, let's answer a fundamental question – why customize? Customization offers you the flexibility to tailor your trailer exactly to your needs and preferences. Here are some reasons why customization could be your best bet:
Personal Touch: Customizing allows you to infuse your personality into your trailer. Choose colors, designs, and features that reflect your style and make your trailer truly feel like home.


Branding for Business: If you're a business owner, a customized trailer can serve as a mobile billboard, promoting your brand wherever you go. You can incorporate your business logo, colors, and slogan into the design, effectively turning your trailer into a marketing tool.


Racing Team Requirements: For racing teams, trailers often need to be fitted with specific features to transport and maintain race cars. Customizing allows for the creation of dedicated spaces for tools, spare parts, and even a mobile workshop.


Specific Needs and Preferences: Perhaps you need a pet-friendly space for your furry friends, or maybe you're an outdoor cooking enthusiast needing a built-in barbecue. Customizing your trailer lets you cater to these specific needs and preferences.


Optimized Space Utilization: Customization means you can design the layout to optimize every inch of available space, enhancing functionality and comfort.




Customization offers more than just aesthetic appeal; it allows you to build a home away from home that is uniquely yours.
Size Matters: Choosing the Right Trailer Size
Deciding on the right size for your trailer is a critical first step in the customization process. Your decision should be guided by a variety of factors, all tailored to your specific needs. Here are some key considerations:
Intended Use: If you plan to live full-time in your trailer, a larger size might be more suitable to accommodate daily living necessities. On the other hand, if you intend to use it for weekend getaways or short trips, a smaller, more compact design might be more practical.


Number of Occupants: The number of people who will regularly use the trailer can significantly influence its required size. More people means needing more space to ensure comfort and privacy.


Storage Needs: Consider your storage needs for both personal belongings and any additional equipment you might be carrying. Extra space might be needed for things like sports gear, musical instruments, or business merchandise.


Towing Capacity: Remember, the bigger the trailer, the greater the towing capacity required from your vehicle. Ensure your vehicle can safely and efficiently tow your chosen trailer size.


Parking and Maneuverability: Larger trailers might pose challenges when it comes to parking or maneuvering in tight spaces. If you plan to travel frequently or visit areas with limited space, a smaller trailer might be a better option.


The size of your trailer will largely depend on these factors. It's about finding the right balance between comfort, functionality, and practicality.
Layout Design: Maximizing Space and Functionality
Once you've settled on the right size, the next step is to consider the layout. This is where you can truly let your creativity shine. Whether you prefer a minimalist design with just the essentials or a lavish setup with all the luxuries of a modern home, the choice is yours.
Remember to focus on maximizing space and functionality. Clever storage solutions, multi-purpose furniture, and a well-planned kitchen and bathroom can make a world of difference in a small space.
Material Selection: Durability and Aesthetics
The materials you choose for your trailer directly impact its durability, aesthetics, and even weight. Let's explore the pros and cons of some popular material choices:
Aluminum
Pros:
Lightweight: Aluminum is lighter than many other materials, making it a great choice if weight is a concern.
Rust-resistant: Aluminum doesn't rust, offering longevity even in wet weather conditions.
Reflective: The material reflects heat, helping to keep the interior of your trailer cooler in hot climates.
Cons:
Cost: Aluminum can be more expensive than some other material options.
Dents easily: While durable, aluminum can dent more easily than some materials.
Wood
Pros:
Aesthetic Appeal: Wood offers a warm, classic look that many find appealing.
Insulation: Wood has natural insulating properties, which can help regulate temperature inside the trailer.
Cons:
Maintenance: Wood requires ongoing maintenance to prevent issues such as rot and insect damage.
Weight: Wood can be heavier than materials like aluminum, potentially increasing fuel consumption.
Composite Materials
Pros:
Low Maintenance: Composites are less likely to suffer from issues like rust and rot, reducing maintenance requirements.
Versatility: Composite materials come in a variety of colors and finishes, allowing for a range of aesthetic options.
Cons:
Cost: High-quality composites can be more expensive than other options.
Repair Difficulty: Damage to composite materials can be more difficult and costly to repair compared to other materials.
Each of these materials offers unique advantages and potential drawbacks. Your choice should be based on your specific needs, preferences, and budget.
Essential Features: Comfort and Convenience
A customized trailer should not only look good but also be comfortable and convenient. Here are some essential features to consider:
Insulation: Good insulation is crucial for maintaining a comfortable temperature inside your trailer, regardless of the weather outside.
Ventilation: Proper ventilation prevents moisture buildup and ensures a healthy indoor environment.
Power Source: Depending on your lifestyle and travel plans, you might want to consider solar power as an eco-friendly and off-grid power solution.
Water and Waste Systems: A reliable water and waste system is essential for any trailer. You can opt for a simple hand-pump system or a more sophisticated system with hot water and a flush toilet.
Optional Luxuries: Taking it to the Next Level
If you want to take your trailer customization to the next level, here are some optional luxuries you might want to consider:
High-end Appliances: From induction cooktops to wine refrigerators, high-end appliances can add a touch of luxury to your trailer.
Entertainment System: A compact entertainment system can provide much-needed relaxation after a long day on the road.
Outdoor Add-Ons: Consider additions like an awning or an outdoor kitchen to enhance your outdoor living experience.
Conclusion: Your Dream Trailer Awaits
Customizing your dream trailer can be an exciting journey. By considering the size, layout, materials, essential features, and optional luxuries, you can create a mobile home that is uniquely yours. So, what are you waiting for? Your dream trailer awaits!
Unlocking the Power of Investment Property Financing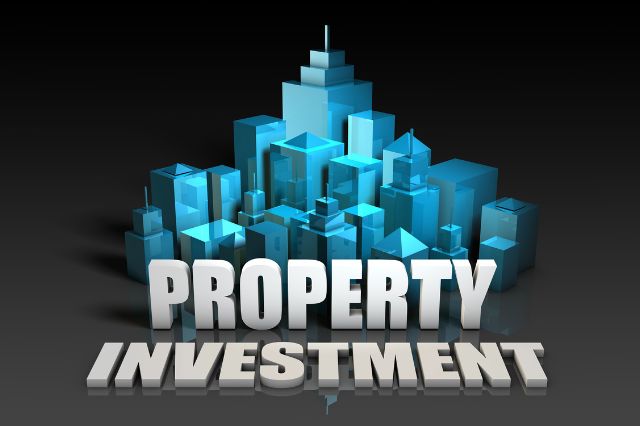 Investment property financing is the process of acquiring funds to purchase a property that you plan to rent out or sell for profit. Real estate investors typically use this type of financing to acquire new properties or refinance existing ones. As a result, investment property financing can help investors grow their portfolios and increase their long-term wealth. In this article, we will discuss the types, advantages, disadvantages, and steps to obtain investment property financing.
Types of Investment Property Financing
There are several types of investment property loans available to real estate investors. Traditional mortgage loans are the most common, but hard money loans, private money loans, commercial loans, and home equity loans are also viable options. Each type of loan has its advantages and disadvantages, and investors must choose the best one for their situation. For example, you may consider a DSCR Loan if you are looking for lower interest rates for properties that may not generate a lot of immediate cash flow, but you want to expand your portfolio.
Advantages of Investment Property Financing
Investment property financing has many long-term benefits, including tax benefits, cash flow, and equity appreciation. Investors can leverage their properties to create long-term wealth and passive income streams. Rental income from investment properties can be used to pay off mortgages, create cash reserves, and fund future investments.
Disadvantages of Investment Property Financing
Investment property financing has some disadvantages that investors must consider, including high risk, high-interest rates, and costly fees and closing costs. In addition, it can be challenging to qualify for investment property loans, and investors must have good credit, adequate income, and a down payment. Failure to make timely payments can result in foreclosure or bankruptcy.
Tips for Successful Investment Property Financing
Real estate investing requires careful planning and execution, and investors must be prepared to adapt to changing market conditions. Here are some tips for successful investment property financing:
Start with a clear investment plan: Before applying for investment property financing, have a clear plan for the investment property. This plan should include the property's intended use, the expected return on investment, and the estimated costs associated with the investment.
Improve your credit score: A good credit score is essential for obtaining investment property financing at a competitive interest rate. Lenders will typically require a credit score of at least 620, but a score of 700 or higher will increase the likelihood of approval and lower the interest rate.
Prepare a strong application: To increase the chances of approval, prepare a strong application. This includes providing accurate and complete financial statements, tax returns, and other relevant documentation.
Consider working with a mortgage broker: A mortgage broker can help investors find the best investment property financing options and guide them through the application process. Brokers have access to a wide range of lenders and can help investors find the best interest rates and terms.
Be prepared for a higher down payment: Investment property financing typically requires a higher down payment than traditional home loans. Plan to put down at least 20% to 25% of the purchase price to qualify for the best interest rates and terms.
Shop for the best rates: Compare rates and terms from multiple lenders to find the best investment property financing options. This can help investors save money on interest and other fees.
Have a backup plan: If the investment does not go as planned, you need a backup plan. This could include having additional income sources or other properties that can be sold to cover any unexpected expenses.
Investment Property Loan FAQ
What is the difference between a traditional mortgage loan and a hard money loan? A traditional mortgage loan is a loan from a bank or mortgage company that is secured by the property. A hard money loan is a loan from a private lender that is secured by the property's value.
Can I use investment property financing for commercial properties? Yes, investment property financing can be used for commercial properties. Commercial loans are a type of investment property loan that can be used to purchase or refinance commercial properties.
What is a pre-approval letter, and why is it important? A pre-approval letter is a document from a lender that states how much the borrower is pre-approved to borrow. It shows the seller that the borrower is a serious buyer with the financial means to complete the transaction.
Conclusion
Investment property financing is an important aspect of real estate investing that can help investors achieve their financial goals. By choosing the right type of loan, preparing for the application process, and following the tips for success, investors can unlock the power of investment property loans to achieve long-term financial success.
Exploring the Future of Real Estate Investment in Cryptocurrency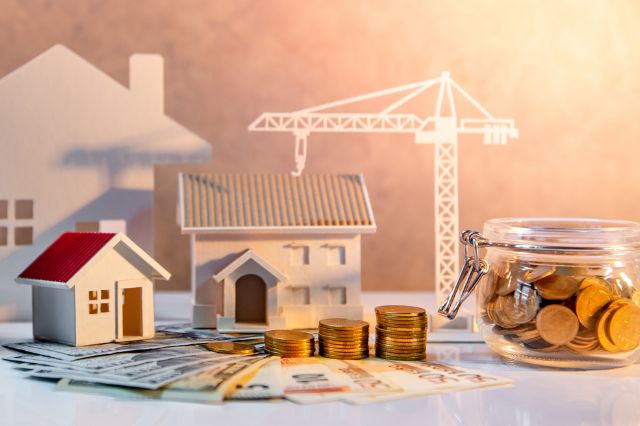 In recent years, the world of real estate has undergone a significant transformation due to the advent of cryptocurrency and blockchain technology. While the traditional real estate market has long been considered a secure investment, introducing cryptocurrencies has added an exciting new dimension to the industry.
In this article, we will explore the intersection of cryptocurrency and real estate, discussing the various ways blockchain technology is utilised to streamline the buying and selling of property. From tokenisation to smart contracts, we will examine how these innovative technologies are transforming the real estate industry.
Tokenisation: Making Real Estate More Accessible
One of the primary benefits of tokenisation is that it makes real estate investment more accessible to a broader range of individuals. In addition, by breaking up the property into smaller, more affordable tokens, investors can purchase shares in real estate without needing to invest large sums of money upfront.
Tokenisation is also beneficial for property owners looking to sell their property quickly. In the traditional real estate market, finding a buyer for a property can take months or even years. With tokenisation, property owners can sell their property more quickly by breaking it up into smaller pieces and selling those pieces to investors.
Challenges and Limitations
While cryptocurrency has many benefits in real estate, there are also some challenges and limitations to consider. The necessity for increased regulation in the cryptocurrency sector is one of the significant issues. Additionally, there is a heightened danger of fraud and fraud because cryptocurrencies are decentralised and uncontrolled. As a result, buyers and sellers may need help to trust the process.
The real estate sector's slow acceptance of cryptocurrency is another drawback. While the benefits of using cryptocurrency in real estate are clear, many buyers and sellers still need to be bold in embracing this new technology. In addition, the value of a cryptocurrency changes rapidly, making it easier for buyers and sellers to agree.
Overcoming Challenges and Moving Forward
As technology becomes more mainstream and more people become educated about its benefits, we will likely see a significant increase in adoption rates. In addition, to overcome the challenges of regulation and trust, some companies have developed their stablecoins, cryptocurrencies pegged to a stable asset, such as the US dollar. 
In addition, some companies like bitcoin union have developed trading platforms that use blockchain technology to provide more transparency and security in real estate transactions. These platforms allow buyers and sellers to conduct transactions securely and transparently, reducing the risk of fraud and errors.
The Future of Real Estate and Cryptocurrency
As we look to the future, it is clear that cryptocurrency and blockchain technology will continue to play a significant role in the real estate industry. These technologies transform buying and selling property from tokenisation to smart contracts.
More companies will likely develop stablecoins and platforms to facilitate real estate transactions in the coming years. Furthermore, as adoption rates increase and more people become educated about the benefits of using cryptocurrency in real estate, we may see a significant shift away from traditional payment methods and towards cryptocurrencies.
Exploring New Opportunities in Cryptocurrency Investment
While the potential benefits of using cryptocurrency in real estate transactions are clear, there are also many opportunities for investors to profit from the growth of the cryptocurrency market itself.
One of the most popular ways to invest in cryptocurrency is through trading on exchanges, where investors can buy and sell coins based on their market value. However, this type of investment is often seen as high risk, as the value of cryptocurrencies can be highly volatile.
Another option is to invest in cryptocurrency mining, which involves using robust computer systems to solve complex algorithms and earn coins as a reward. This type of investment can be more stable than trading but requires significant upfront investment in hardware and energy costs.
Recently, a new type of investment opportunity has emerged in the form of cryptocurrency staking. Holding a specific quantity of a particular cryptocurrency in a wallet in this way contributes to the network's support and generates incentives in the form of more coins.
Staking has grown in popularity as a result of its low entry hurdles and potential for consistent passive income. Many cryptocurrency exchanges now offer staking services, allowing investors to earn rewards on their holdings while supporting the network.
Navigating Risks and Security Concerns in Cryptocurrency
While cryptocurrency offers many potential benefits, investors must know this new asset class's risks and security concerns. For example, cryptocurrency wallets, used to store coins, are vulnerable to attack, and many investors have lost significant amounts of money due to security breaches.
To mitigate this risk, investors must choose reputable exchanges and wallets and follow best security practices, such as using two-factor authentication and keeping their private keys offline.
The possibility of fraud and fraud in the Bitcoin market should be considered another danger. Due to the lack of regulation and oversight, there have been many instances of fraudulent ICOs and Ponzi schemes, which can cause investors to lose all of their money.
Investors should conduct extensive research on any investment offer before investing their assets to prevent being a victim of these frauds. Furthermore, they should only invest in projects that have a clear, well-defined roadmap and a reputable team behind them.
The Role of Education in Advancing Cryptocurrency Adoption
One of the most significant barriers to widespread cryptocurrency adoption is a need for more education and understanding among the general public. As a result, many people hesitate to invest in cryptocurrency or use it in real estate transactions because they need to understand how it works or its potential benefits fully.
To overcome this barrier, companies and organisations in the cryptocurrency space need to prioritise education and outreach efforts. This can involve everything from creating informative content and hosting webinars to partnering with schools and universities to offer courses on blockchain and cryptocurrency.
Another important aspect of education is addressing common misconceptions and myths about cryptocurrency. For example, many still believe it is a tool for illegal activity or too complex and technical for the average person to use. By debunking these myths and providing clear, concise information about how cryptocurrency works and its potential benefits, we can help build trust and confidence in the technology.
Conclusion
The intersection of cryptocurrency and real estate represents a new frontier in the investment world. By utilizing the innovative technologies of tokenization, smart contracts, and cryptocurrency payments, we can streamline the buying and selling of property, making it more accessible, secure, and efficient.
While there are challenges and limitations to overcome, the future looks bright for the marriage of real estate and cryptocurrency. As technology evolves and adoption rates increase, we expect to see a significant shift towards this new and exciting investment opportunity.