Seven Amazing Gift Ideas for Grandma's Milestone Birthday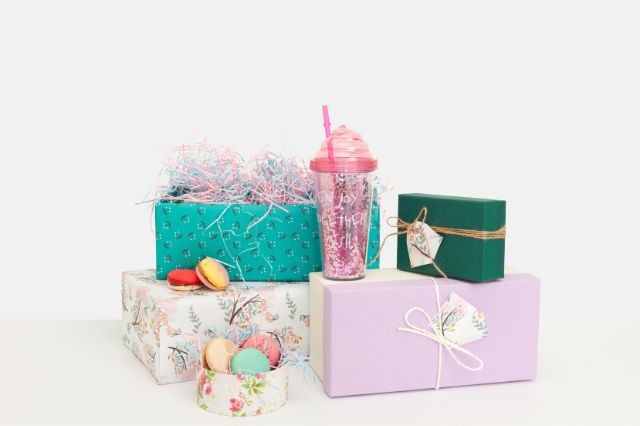 Buying presents isn't easy, and there are some who break out in a cold sweat when they have to come up with a gift for a special occasion. The pressure of getting the 'right' thing can be immense, especially if it's a milestone birthday or a big celebration or, indeed, if the person you are buying for is incredibly hard to please.
When it comes to family, you no doubt have to deal with a myriad of potential pitfalls, not least because family members are far more likely to speak their minds and not hide their disappointment at potentially poorly picked gifts.
Hopefully, one member of your family that should be less problematic in this area would be your grandmother. Generally speaking, getting presents for grandparents should be easier than for, for instance, your mother-in-law or your own parents, but that doesn't mean it's an effortless task. 
If you don't get to see all that much of your grandmother, perhaps because you live far away or life has just got too hectic of late, it's all the more important to go that extra mile on the occasion of an important birthday.
If your grandmother is about to hit a landmark birthday, then we have some ideas about what to get her. We've split the suggestions according to different types, one of which (or maybe more) is suitable for your own grandma.
The Gift for Doting Grandmother
No doubt the grandmother in question can't get enough of her grandchildren and is delighted to spend as much time as possible with them. This could be a key element of a potential bespoke gift. 
Consider an elegant letter necklace that spells out the name of her beloved grandchildren, which is sure to be a present that brings a beaming smile and real resonance on her special milestone birthday.
The Fashionable Grandmother
For those who have grandmothers who ooze style, you might want to consider a gift that will help her to stand out among her friends. We'd suggest an elegant cashmere pashmina shawl which would be a luxurious item to offer her for his big birthday.
There are many designs and prints to pick from, so you are bound to find one that works best with her own personal style palette.
The Active Grandmother
If your grandmother is always on the go and is even more active than you, then perhaps a wireless hand massager is an excellent option to consider. This neat little gadget is great for easing aches and strains, as well as helping those with arthritis or carpal tunnel syndrome, and will be warmly received.
Offering instant relief, this massage is perfect for relieving tension and stiffness and is available at a very affordable price.
The Grandmother Who Tells You She Doesn't Want or Need Anything
These are perhaps the scariest types of family members to deal with in terms of gift shopping and under absolutely no circumstances take their words literally. Whatever you do, do not turn up for her big celebration with nothing; this will not go down well at all.
Though she may adequately convince you that she doesn't mind, she really does, so the lack of any direction to go in should be taken as a chance to try something creative. How about signing her up for some form of Masterclass subscription? Maybe your grandmother has the hankering to paint or improve her cookery skills; gift her an annual subscription which will mean that this is very much a gift that keeps giving.
The Tech Savvy Grandmother
The cliche of an older individual who is flummoxed by how emails work is very much a construct that no longer exists. If your grandma is very acquainted with tech, then you should get a gift that suits her needs.
A tablet pillow stand is a great option and means that your grandmother can watch her streaming services while relaxing in bed or in a comfy reclining chair. These have a plush exterior that helps make them more comfortable for users, and it has multiple angles for ideal viewing.
The Upscale Grandmother
If your grandmother is high maintenance and likes to be surrounded by luxury, then for her big birthday, you might want to really push the boat out. How about a designer crossbody bag that she can wear with pride, resulting in admiring glances from her friends at bridge club?
This might cost you a great deal, and therefore you should perhaps look to split the cost between your fellow siblings; that way, you can all bask in the glory of your wise purchase.
The Nostalgic Grandmother
We all have grandmothers who like to regale you with stories of their youth and events that have occurred over the course of their long life, and a present that reflects this is a solid option to think about.
You can look to add that personal touch by gifting her a New York Times custom birthday book; this smartly puts together a front pay from the day you were born for each year of your life. This coffee book will soon take pride in place in your grandmother's house and is impeccably bound and a very poignant and thoughtful gift for a milestone birthday.
Whichever present you deem relevant for your grandmother, be sure to celebrate her birthday in style. Get the whole family involved and show her your collective love and respect by marking the occasion appropriately. 
6 Amazing Gifts That Keep on Giving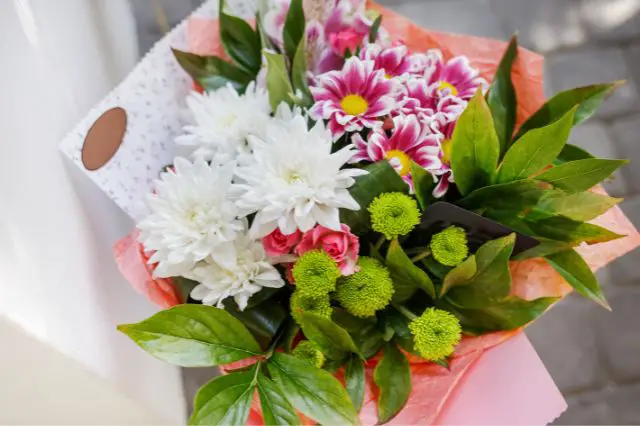 Choosing the right gift for someone you love can be tricky. There's a balance between finding something personal and finding something that offers value. Selecting a gift that resonates with the person takes time and inspiration.
If you're at a loss for what to give someone for an upcoming special event, look no further. Here are six amazing gifts that keep on giving.
A Flower Subscription
Flowers have a way of bringing a smile to someone's face and lighting up their life. There's a floral option for every budget, style, and occasion, making them the perfect gift for anyone on your list. As they used to say in the infomercials, "but wait; there's more!"
You can gift someone a customized flower subscription so that they keep receiving flowers all year round. This gift option is ideal for someone celebrating a milestone anniversary or birthday. You can give this to your significant other on Valentine's Day or your mom on Mother's Day. Most florists create a unique bouquet every month and incorporate seasonal trends for extra flair.
As flowers have been proven to help improve focus, mood, energy, and stress levels, a floral subscription is truly a gift that keeps on giving.
Letters for the Future
The best gift you can give someone is the gift of time. Yet, time is elastic and fleeting. We often don't realize how precious our time is until it's gone.
Giving the gift of letters for the future is a beautiful way to remind someone how much you care, even when you can't be together. It's the perfect gift for parents or grandparents to give their children. This gift also works for spouses.
When writing letters for the future, consider choosing specific dates or events as prompts. Some potential events could include:
wedding day
the birth of their first child
graduation
a birthday
when they feel lonely
when they miss you
when they move to a new place
holiday season
Mother's/ Father's Day
first day of fall/winter/summer/spring
Get creative and choose specific memories to incorporate as well. Present the letters in a customized box with specific rules and instructions for when the person can open them. This is a beautiful keepsake gift that could offer new surprises with each passing year.
Self-Care Supplies
Putting together a self-care gift basket is another versatile option that can be catered to any budget, recipient, or occasion. This gift works especially well for the person in your life who always does things for others or deserves a touch of luxury.
Some self-care gifts to consider include:
luxury pajamas or sheets
face masks
bath bombs or salts
candles or aromatherapy
warm blankets
reading socks
water bottle
yoga mat
journal
meditation app subscription
fitness class gift certificates
gym wear
mindfulness books
treats
skincare products
nail care products
streaming service gift cards
foot bath
towel or pajama warmer
spa gift card
Get creative and include items or offerings relevant to the person's interests. In other words, don't get someone a gym membership unless they've expressed interest directly to you. Take some time to research and identify products or scents they like to refine your approach.
A Memoir Service
Finding a gift for an older relative or friend can be challenging— they tend to have everything they need or no longer want material gifts. A memoir service is a unique gift that benefits both the recipient and the people around them, by giving them a platform to share their life stories.
There are a few options for helping your friend or loved one create a memoir. The first is to use a ghostwriting service like Story Terrace, in which the recipient works with a professional to craft their story.
Another approach is to use an automated service like Storyworth, in which the person will receive prompts via email. At the end of the collection period, the prompts and responses will be printed and bound in a keepsake book.
Finally, you can offer the person a memoir-style journal that includes prompts for them to share stories about their life in a handwritten format. Choose the option that suits the person best to create an incredible heirloom gift that keeps giving.
A Meal Planning Subscription
Sometimes practicality outweighs sentimentality in gift-giving. Meal planning and preparation is a common challenge in our fast-paced modern world. Fortunately, there are several meal planning and delivery subscription services to lessen the burden.
Give the busy person on your list a meal planning subscription to help make life a little easier. You can scale this offering to fit your budget and timeline. Give them the power to choose meals they'll enjoy then sit back and wait for them to arrive. This gift is also ideal for those who want to learn how to cook, but don't know where to start.
You can also find subscription boxes for people who love to cook and try new things in the kitchen. These typically offer recipe lists and instructions following a monthly theme. Raddish is such a service that's specifically for children to learn valuable kitchen skills.
A Year of Dates
A year of dates is a great gift for spouses or friends who love spending time together. This gift captures the value of sharing your time with someone and prioritizing experiences over things. While this gift takes a lot of planning and coordination, it's well worth the effort.
Include different types of dates that include evenings at home and evenings away, high-budget events, and low-budget events. This variety allows you to stay consistent while working with your situation as the year goes by.
Here are some date ideas for inspiration:
dinner at your favorite restaurant
stargazing
picnic
hiking and/or camping
theater movie night
share cooking or dancing lessons
a night at a hotel
seeing a play or performance
go to a festival or carnival
dinner at the beach
homemade pizza night
Planning the year of dates is only half the battle. It's up to you to make sure you stick to the plan and share these wonderful experiences.
If you're looking for a gift that stands out and positively impacts the recipient's life, look no further than this list. Add some personalized features and remember the value of gifting your time; it's the only thing you can't buy.
9 Self-Love Gifts to Put Yourself First in 2022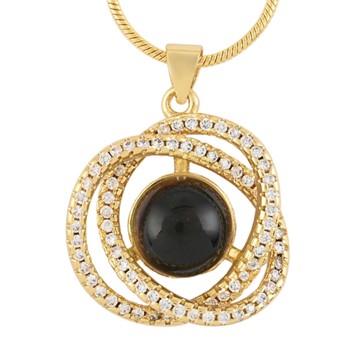 Have you been running to fulfill others' wishes? It's high time that you stop taking a minute to relax and start thinking more about yourself. While indulgent face masks and ice cream are tried-and-true ways to relax, other presents would be appreciated this year. We've compiled a list of lovely wellness requirements to help you pause and engage in some R&R this holiday season. Here are some inventive self-care presents to give the most truly worthy person on your list this holiday season: you. These presents can range from tanzanite rings to diamond rings.
1. Journals
Unquestionably, diaries are among the best presents for self-care. a notebook where you can record your thoughts, manifestations, ambitions, and whatever else you like. By being constructed of recycled paper and, if you decide to buy one, by planting a tree, a journal will help you on your journaling journey without feeling guilty.
2. Bath Tray
One of the best self-care presents for bath aficionados is a bath tray. By holding candles, a book, a glass of wine, precious jewelry such as your precious gold chains, or a steaming cup of tea without leaving the heating water, it will turn your bathing experience into a dream. You can use it to keep towels or other bathroom items when your bath is finished.
3. Scented Candles
After a trying day, coming home to a soothing scent can be reviving. One of the nicest presents you can give to yourself is a fragrant candle. With scents of sage, moss, and lavender, this is created from 100% vegan and non-toxic soy wax and is hand-poured into apothecary-inspired glass amber jars with brass lids. This giftable soy candle is perfect for drawers, worktops, nightstands, and desks because it is paraben-free, plastic-free, and never tested on animals. The best self-care present you can give yourself is this!
4. Skin Care Set
The best form of self-love is skin care. This kit can be used as a routine or a standalone item. The marine biome brightening ampoule, glow juice refining enzyme mask, Lua lei Phyto-resurfacing night serum, and mermaid milk nourishing shine moisturizer are included in a collection of skin care products. By purchasing this set, you enable the company to donate a portion of its earnings to the global protection of oceans and marine life.
5. Herbal Tea
You can keep your body and spirit in sync while getting through the day with a cup of energizing tea. Herbal tea can help you feel less anxious, get a good night's sleep, and wake up feeling more energized thanks to its potent aromatherapy effects and all-natural ingredients including chamomile, lemon verbena, and passionflower. Since this tea comes in a glass jar and recyclable packaging, you can leave your waste worries on the doors as you unbox it.
6. Upcycled Lounge Pants
Self-care can occasionally involve doing nothing but relaxing all day in your most comfortable attire. Use a pair of ethically crafted hand-made palazzo lounge pants to practice this self-care. These pants were created utilizing repurposed materials, or "deadstock materials," which were previously destined for disposal. This is undoubtedly one of the coziest self-care gift suggestions for loved ones and yourself.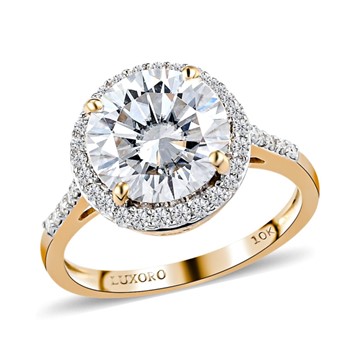 7. Workout Hoop
A hoop is impossible to avoid. It brings out the child in all of us, and we'll always go back to a workout that makes us giggle and smile. It's crucial to realize that size matters a lot when purchasing a hoop. In addition, a large hoop is simpler to operate than a tiny one (which is perhaps counterintuitive to some of us). Go big, then, if in doubt.
8. Pinch Me, Dough
Give Pinch Me Therapy Dough as a stocking stuffer to a person who is stressed. Then see how the shocked expression changes into a childlike grin. Then, time the interval between that statement and the next one that is said in the vicinity: "It's like Play-Doh, but for adults." That's exactly what this is, except improved with scents like Spa, Ocean, Surf, and Relief, which are distinctly adult-oriented, and have a more tactile, textured feel. Squash, squash, and mold it all you want.
9. Comfort Pillow
This cushion is for your friend who is unable to use it. Stop. discussing their sleep. No matter how you sleep, this orthopedic pillow's curved design will cradle your neck and keep it in the right position. Choose the pillowcase and cooling cover, which is soft on fragile facial skin and shields the pillow. If you happen to sleep on your stomach, there isn't much you can do about that (for those who do worry about pillow-induced wrinkles, the cradling posture also gently raises your face so it is not all crushed in there).
End Note
Self-care presents make it simple to take the time we need to take care of ourselves. Everyone has a distinct sense of what self-care is; for some people, it might be receiving a delivery of their favorite sweets, or shop handbags, attending a masterclass on a topic that is dear to their hearts, or even going on an adrenaline-filled trip that is so unusual that you can't even see the box!
Top 7 Pop-By Gift Ideas for Real Estate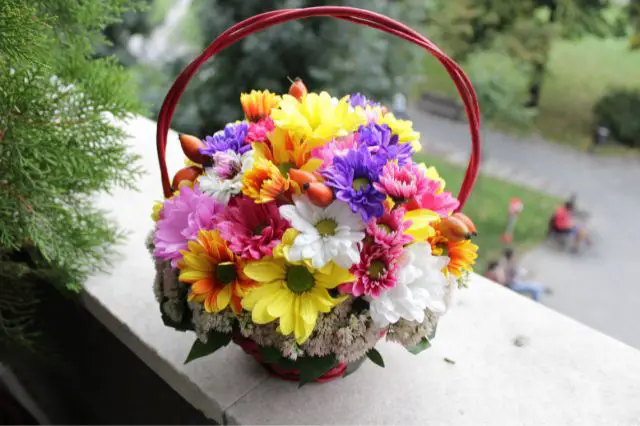 What's the best way to connect with your clients? Presenting your valued customers with pop-by gifts as a token of appreciation is a way to retain them. Pop-by gifts are also an effective form of real estate marketing, making them remember you most casually. It is a way to retain your past or present clients and generate qualified leads or referrals.
Typically, you will be sending a gift card, but along with the card, a small token gift is always appreciated by most clients. Your agent usually gives pop-by gifts by visiting the clients, but you can also surprise them by posting them.
Here are some pop-by gift ideas for real estate clients.
Bouquets or Flower Baskets
What's more refreshing than the beauty of flowers? Your clients will love the flower baskets and your real estate business card arriving at the doorstep. This may seem ordinary, but a flower basket works in every way and makes way to everyone's heart. Tip: Ask your agent to deliver it personally, making it more effective.
Baked or Hand-Made Cookies
A jar of baked cookies is everyone's favorite and one of the most preferred gift options for your real estate clients. You can also send it to your present client with whom you just closed a deal to symbolize a thank-you gift.
Coffee Kits
No one can ignore the aroma of coffee and gifts full of coffee. You can send coffee kits to your special clients who are valuable customers in your real estate business. There are various options, including coffee cookies, powders, coffee beans, and coffee-flavored chocolates. Your clients will surely appreciate this unforgettable gift basket, and it will also create an impact on them.
Summer Gifts Basket
You can also try gifting summer-themed gift baskets to your customers, which they will love. You can include items such as summer fruits, wine bottles, candy, and much more. A box filled with summer accessories is absolute love.
The Magic of Sweets
When surprising your real estate clients, the most preferred option is gifting them some sweets. It can never go wrong, and you can include sweets in trends, like candy apples, donuts, and honey jars. Tip: provide a sweet message along with your business card.
Hand Lotion and Sanitizer
Gifting hygiene products is a new norm after the pandemic. You can give your clients hand sanitizer, lotions, or soap collections and present them in a gifting box. For instance, you might match it with holiday-themed hand soaps in place of a standard hand soap bottle. Alternatively, you can provide a hand lotion, a soap bar, hand sanitizer, or a comparable item.
Customized Gifts
One of the most used pop-by gift ideas in real estate is customized gifts according to each client, and it goes a long way and leaves the maximum impression on them. Gifting customized products make your clients feel special and like they like to keep them as a token of appreciation. You can include customized wine bottles, magnetic photo frames, potted plants, and candles. Giving a personal touch to your gifts is a new way of gifting, and you can consider it.
Conclusion
Pop-by presents are an excellent method to keep in touch with your previous clients and ensure they will always consider you their first choice for all their real estate requirements. They will undoubtedly be touched by your considerate visit to their home to present a small gift, and it will demonstrate to them how much you cherish your connections with your customers.