Safety Officer: A Definitive Guide in 2020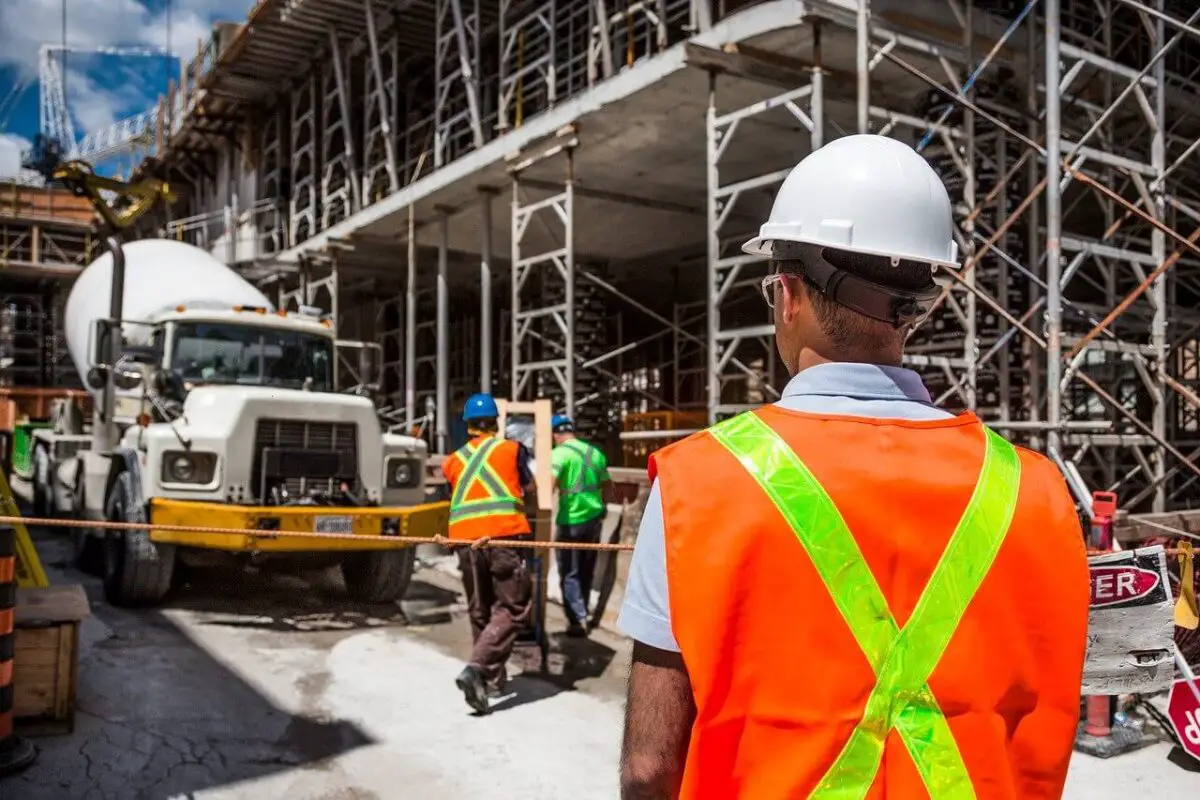 "Carefulness costs you nothing. Carelessness may cost you your life." Unknown
A safety officer is essential to ensure the wellbeing of all employees in an organization. Organizations employ safety officers to limit the risk of accidents in the workplace. Their job is to guarantee the safety and health of employees on a job site.
These officers ensure that the workers follow company policies and procedures. It is essential to hire qualified personnel that can ensure the safety of all workers.
Safety Officer Job Description
A health and safety officer is responsible for analyzing workplace conditions and implementing policies to reduce the possibility of accidents in the workplace.
Their job description involves identifying hazards, collecting samples for analysis and conduct training on security policies. Specialists analyze different types of work environments and equipment. They may also examine conditions such as lighting, ventilation and hygiene of the office.
After evaluation, they prepare in-depth reports and send them for review. To build a career as a safety specialist, you need a bachelor's degree either in occupational health and safety or in another technical field.
Is Safety Officer a Good Career
Ensuring your employees' health and safety is necessary not only for high-risk industries but also for every other organization in the world. There are many opportunities if you choose health and safety as your career.
Numerous industries offer various benefits and compensations according to your qualification and experience. It is also vital to narrow down your options so that you can build your expertise for better jobs in the future.
There are two general routes when we talk about health and safety. These are:
1. Health and safety professional
These professionals come up with new strategies and policies to improve the safety standards of a company.
2. Health and safety practitioner
On the other hand, health and safety practitioners are technicians who ensure the implementation of policies on job sites.
What Is the Salary of Safety Officer?
The salary of a safety specialist varies according to the educational background and industry of an individual. The average base pay of an officer is usually around $58,188.
As your experience increases, your income also increases. The wages highly depend on the industry you are working in. An experienced individual can earn as much as $86,000 as a safety specialist.
What Are the Key Skills of a Safety Officer?
Before you decide if you want a career in safety and health, it is essential to know the skills required to perform the job. So, without further ado, let's dive in and discuss the top 10 skills needed to become a safety officer.
1. Analyzing workplace conditions
It is imperative to have sound analytical skills to examine workplace conditions. An officer makes sure that a job site is secure for workers.
In case any problem is identified, the officer has to report the issue to higher management. In case of any hazard, it is the responsibility of the health specialist to halt work.
2. Formulating safety protocols
Before formulating safety protocols, officers examine the organization's environment and health standards. The specialists then work with the management to develop new safety strategies and plans.
It is essential to formulate plans by complying with the state's policies and procedures.
3. Implementing safety policies
Like law enforcement, safety officers implement policies inside organizations. It is vital to educate the employees about workplace safety procedures once they are in place.
In case of any misconduct, the individual is asked to pay the penalty to avoid reoccurrence in the future.
4. Conducting inspections
Authorities responsible for the wellbeing of employees conduct inspections of a workplace to ensure everything is in order. It is their responsibility to guarantee that all employees are working in safe conditions.
If any worker meets with an accident due to negligence, the consequences can be grave. Therefore, it is essential to conduct inspection meticulously.
5. Identifying hazards
The safety officers collect samples from different parts of the workplace and examine them. If any harmful substance is found, it is their job to seal the area and terminate work until the situation is resolved.
Once the problem is resolved, the site is examined again before opening it up for business.
6. Investigating accidents
Another vital skill is investigating. Those who want to enter this dynamic industry; they must possess keen eyes to detail. These officers are experts in investigating accidents and identifying their cause. Then these specialists work with senior management to prevent future reoccurrence of the accident.
The job site is reevaluated in case of any serious accidents.
7. Conducting training
One of the most vital abilities to have as a safety specialist is communication skills. These skills allow you to educate employees about workplace safety standards and how to follow them.
A health and safety meeting can allow an officer to engage with staff members and educate them on the importance of workplace safety.
8. Ensuring compliance
No matter the industry, it is your responsibility to ensure that the company complies with state and organizational security standards. These officers conduct regular audits to ensure adherence to policies.
It is the responsibility of the officers to update the company's policies in case of any changes.
9. Communicating risks
It is the job of a safety officer to communicate any risks to higher management. The safety officer may also recommend closing down of the job site.
The organization may then inform its employees about the hazard.
10. Solving problems
Problem resolution is an essential skill in most industries. To effectively manage a workplace, you must have strong problem-solving skills.
For a safety officer, effective problem solving can potentially help save someone's life.
How to Become a Safety Officer?
A good level of knowledge and experience in the industry is essential to get a job in any career. Because it is a rapidly evolving industry, you need to ensure that you expand your skillset along your professional journey.
Safety officers also perform other tasks in small organizations. It is vital to be aware of all safety rules and regulations before you can start working as a professional.
To become a safety officer, you need to have a strong academic background coupled with professional certifications from recognized institutions. Let's discuss a few essentials that you need to have to become a safety officer.
1. Get a Bachelor's degree
A bachelor's degree is essential for a career in health and safety. A major in health sciences or any technical field can greatly improve the chances of your selection as a health officer or specialist.
After completing your bachelor's, you can apply for a job as a safety officer. Although most organizations accept specialists with a bachelor's degree, some may demand a master's degree as well.
2. Complete specialized training
Before you can become a professional, health safety officers have to complete some specialized training programs. Although some companies give on the job training, most require that you already have all the necessary qualifications.
Many institutions give training in health and safety. Though certifications are not mandatory, employers are more likely to hire individuals with professional certifications.
3. Get recognized by professional bodies
NEBOSH qualification is recognized by several professional institutions. Completing certifications from a professional body can help you distinguish yourself from other competitors in the industry. It can also provide you with more job opportunities.
You also need to complete your education in health and safety before applying for certification examinations. To keep memberships, individuals may need to appear after some time to renew their certifications.
4. Start applying
The last step is to start applying to various organizations. Mention your skills and qualification in your resume. Highlight any major achievements or certifications that can impress the recruiter.
You can start your job search by getting in touch with your university or using different online platforms.
Companies That Are Hiring Safety Officers
Many companies are hiring safety officers through multiple online platforms. Some of these platforms are:
1. Indeed
Indeed allows you to search for jobs both locally and internationally. Around 10 new jobs are added to the platform every second.
2. Career board
The career board has been an essential job search tool for a long time. The website's features allow you to check pay scale, location and job title.
3. LinkedIn
LinkedIn is an amazing platform for a job search in a competitive market. While you can only apply for jobs on other platforms, LinkedIn allows the recruiters themselves to find you and hire you for their company.
Bottom Line
Safety officers monitor the workplace and employees to ensure that everybody is complying with safety protocols. A career in health and safety can be very satisfying both mentally and financially. However, to consistently get better opportunities, it is mandatory to upgrade yourself in every way you can.
Safety specialists can add great value to your company. They can ensure that the company doesn't run into any legal issues due to negligence. The officer constantly updates policies to ensure that every employee is free to work carefree in their workplace. 
7 Effective Ways to Protect Your Credit Card Information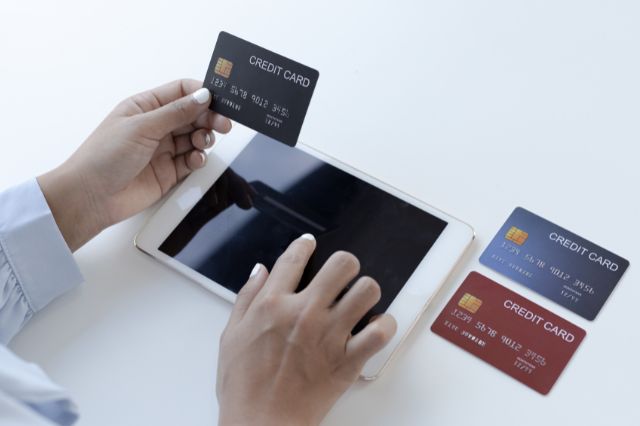 While credit cards are becoming popular rapidly, there is also a surge in credit card scams. According to the reports, In the last three months of 2019, credit card scams cost 19.7 crores, and the number of fraud cases was 6,117, which is pretty high!
Since online platforms are taking over, knowing and understanding that your information is always at risk is imperative. Especially when you are frequently using that information on different online platforms, there are high chances of them being stolen. There are chances of extreme monetary loss due to these kinds of scams.
Here are seven ways to protect your card information!
1. Do not share your credit card information with anyone
A credit card contains a unique number, the cardholder's name, the expiry date, and a CVV. This information is required to complete a transaction using the best credit card in India. Do not share these details, especially CVV, with anyone. This is one of the basic yet essential steps of keeping your card safe.
2. Do not click on unauthorised website links or any other suspicious links
Receiving random links on social media sites has become a common occurrence recently. These links are clickbait to lure people into falling for the scammers. Generally, these links have catchy captions that grab attention quickly, and you might click on them out of curiosity. They allow scammers to access your information without your knowledge and commit scams. Also, many random websites ask for debit card or credit card information to access them, and scammers can easily steal your information. Remember not to share any card information on these sites.
3. Do not share any OTP with anyone
A One-Time Password, also known as an OTP, is a secret pin that comes to your registered mobile number after you put the information on any website for the transaction. This pin is required to complete any transaction, so if you received an OTP you have not requested, do not share that with anyone. There are many instances where the scammers ask for OTP over call, do not be gullible and share such information with them. Generally, scammers cannot process any transaction without an OTP.
4. Create Pins that are hard to crack
Do not create pins that are easy to guess. Use at least one capital letter, small letter, number, and special character. Do not use similar pins for all cards. Also, avoid using special dates like birthdays as your pin, which are easy to guess. This will help you to stay safe.
5. Keep changing your PIN frequently
Your pin is the simple and best way to secure your card. ATM PIN is a secret number that only you should know. No one can access your card without that pin, so keep changing your pin at least once a month to stay safe. Keeping the same pin for a long time can risk your privacy.
6. Identify Secured networks before making a payment
One way of identifying a secured network is that the website starts with "HTTPS" instead of "HTTP." This "s" in "HTTPS" signifies security. Also, the URL section will show as locked, and a little locked sign will appear at the beginning of the URL. This is one of the most common ways to identify a secured website.
Watch carefully before using your credit card on random websites. These websites are encrypted, so the data you enter remains protected through encryption and is hard to crack. Hackers can get your data for any monetary scam if the website is not encrypted.
7. Regularly check bank statements and update immediately in case of any dispute
Generally, we tend to ignore the statements sent by the banks. However, they are essential since they contain every little transaction detail. Check the bank statements carefully to notice if there is any suspicious transaction that happened that you are not aware of. The scammers can be clever, and these statements would be the best way to understand whether your credit card data is being used fraudulently.
In case of any dispute, contact the authorities immediately. Do not delay if you notice any discrepancy in your expenditure statement. Banks tend to help in such cases and reverse the payment.
Credit cards are convenient and easy for online transactions, and you must apply for the best credit cards in India as they would provide better support. However, stay alert and keep yourself updated about the scams.
You can easily avoid these by being slightly more careful.
How to Deal with an Emergency Situation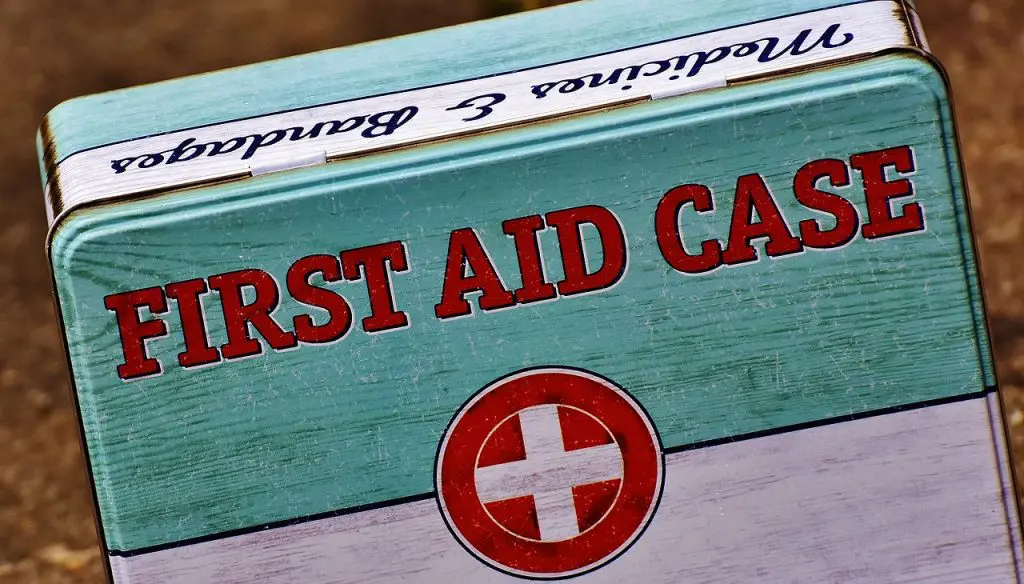 No matter where you are or what work you do, there are times when emergency situations arise without any prior warning.
Maybe your coworker gets grievously injured while operating a machine or your family member gets ill suddenly. In these situations, having a good knowledge of how to handle emergencies can be useful.
In the US alone, the CDC has around 130 million emergency visits in houses. But what do you do while you wait for the authorities to arrive? Here are some ways to deal with emergency situations calmly and wisely.
1. Stay calm
Before you begin to do anything, it's very important to remain calm. If your mind is frayed and your hands are shaking, things will only get worse. It might be easier said than done but remaining calm and composed is essential.
Panicking often prevents you from making the right decisions, so take a deep breath, pull yourself together with the best you can and then tend to the person concerned.
One way to remain calm in dire situations is to undergo mind-training exercises and meditation. Remember to react fast but without agitating yourself.
2. Grab the first-aid kit
After your mind is composed, the next intelligent step is to grab your nearest first-aid kit. This kit helps to soothe wounds, no matter how serious and provides a bit of relief to the person. Having an experience in first-aid courses can help but even if you don't have one, a bit of basic knowledge will be enough.
Make sure the first-aid kit has all the necessary items like bandages, ointments, iodine solution, a pair of tweezers, and numbing spray among others. If you can't get hold of a kit, consider what other items in your vicinity might be good enough.
3. Communicate with the victim
It's important to communicate with the victim and make sure they don't lose consciousness, especially when the wound is serious. Keep talking to them and ask them to talk back as much as they can.
This will also help them to divert their minds away from the injury or pain. Keep giving them mental and emotional strength and make them hopeful about their recovery.
Until you wait for the ambulance or healthcare authorities to arrive, ask the victim if they have any special medical conditions that need immediate attention.
4. Don't use the phone too much
Yes, it's important to call the authorities as soon as possible but make sure you're not constantly occupied on the phone.
The present situation at hand needs more attention and if you're engaged on your phone all the time, it will get distracting. Use your cell phone only to make emergency calls and keep the call duration short.
If you're not sure whether the situation is truly an emergency or not, call the dispatcher and they will help you figure it out. Stay off the phone unless you absolutely need to make calls and don't receive unimportant ones.
5. Don't document evidence baselessly
One of the worst mistakes one can make in an emergency is to click unnecessary selfies and post them on platforms without any reason. Never document any evidence and post them on social media. Not only does it show disrespect and irresponsibility but it can also waste a lot of precious time.
If it's absolutely necessary, use the phone camera to click pictures and save them in your private gallery, for example in a car accident where you have to take photos of the number plate.
6. Ask for help
It's obvious that calling 911 or similar emergency services is a must when the accident or injury is beyond simple home remedies. If there are any passersby or someone else, ask them if they can help you out too.
Move the victim to a safe location but make sure you don't hurt them even more while moving. When you call 911, tell them precisely about the physical appearance of the victim, their approximate age, and any other necessary details. These are key points that shouldn't be missed.
Over to you…
Emergencies are inevitable and we often can't understand what to do. In such cases, making wise decisions with a calm mind is the best option. You must never be idle when someone near you needs some medical emergency. Take prompt action and call the concerned helplines so that they can reach as fast as possible and shift them to the nearest hospital or clinic.
20 Workplace Safety Tips Every Employee Must Remember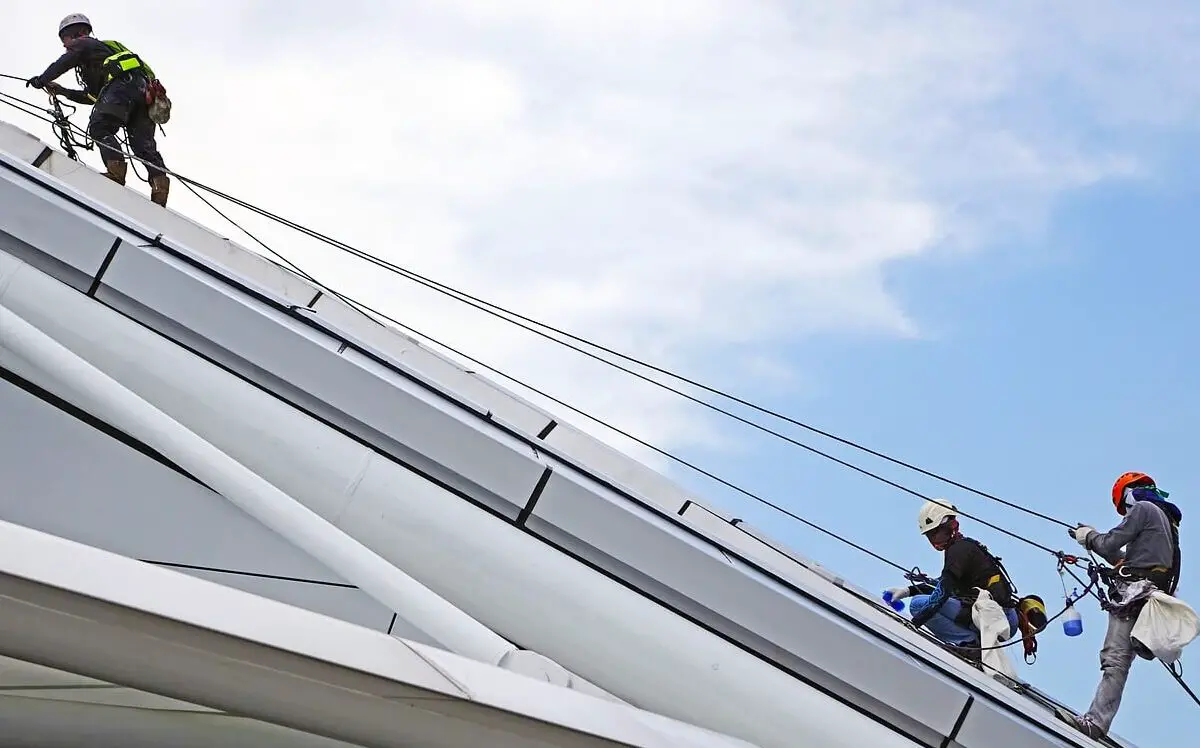 Have you ever thought about the importance of workplace safety tips?
We all long for a safe and protected work environment. It gives peace and mental satisfaction to every employee. Hence, it becomes necessary for employers to provide a secure working atmosphere for enhanced performance efficiency.
What Is Workplace Safety?
Workplace safety encompasses all the components that affect the security, wellbeing and health of the workers. Natural hazards, risky surroundings and workplace violence affect employees negatively.
Strategic safety measures not only guarantee the security of employees but of equipment and property as well. It results in fewer mishaps and reduces workers' compensation costs and repair costs.
When workers have confidence in their management's dynamic role in assuring their safety, they work rigorously to achieve targets.
What Are the General Safety Rules?
Safety rules are not something that the staff members need to think about and devise. Supervisors are responsible for formulating rules and implementing strict adherence to them.
If everyone follows the rules, it will ensure a safe workplace.
Here are the general safety rules to enforce in every domain at all locations.
Immediately inform all workplace injuries and ailments.
Inform all dangerous acts and hazardous situations to your department head.
Make sure to use seat belts while traveling in the company or personal vehicles.
Guns, knives, or other explosives should not be permitted.
Illegal drugs, or being under its influence should be banned.
Only trained apprentices should deal with repair issues.
Tag out processes must be followed.
Only authorized staff members deal with the use of chemicals.
Safety data sheets must be filled and maintained.
Cleanliness is key to good health. Keep the work area and surroundings clean.
Smoking areas should be designated. Allow smoking only in assigned territory.
Emergency exits and equipment must not be blocked.
Protective gears and suggested personal protection apparatus must be used whenever needed. You are responsible for your security. In case of dealing with fire, electricity, or working at height, wear head protection, gloves and foot protection, etc.
Take short breaks to avoid monotony.
Follow safety signs, instructions and directions.
It is essential to acknowledge and follow these rules to experience safe and healthy professional life. If you obey rules, you need not protect yourself with weapons.
20 Workplace Safety Tips to Share with Your Employees
I always consider my staff members as my extended family and put my best foot forward to educate them about basic safety tips. It is vital to stay healthy and protected to perform best. Workers are more valuable than work. Workplace safety is a team effort.
Without further ado, let's discuss 20 tips to share with workers to make your office safe.
1. Educate every employee
From the company's CEO to guard, everyone must understand the significance of workplace safety. Higher management is responsible for the quick identification of risks that employees may face on the job.
Identification of hazards is necessary to mitigate risks. Arrange a training program for staff to make them aware of the dangers and the precautions to avoid illness and fatal injuries.
2. Reduce workplace anxiety
A friendly boss always cares for his team members as his children. He is their confidence booster and tries to give them a stress-free environment.
Appreciate them for their good work. Give them a break from long working hours. Create a conflict-free atmosphere and give the staff a bonus for their proactive participation to exceed profitability targets.
3. Make your work area organized and clutter-free
Staying organized makes us focus on tasks and expedites productivity. Scattered objects are just a reason for stress. Keep your table clean to avoid distractions and mistakes.
Use a planner. Set your priorities. Put things at their designated place and you will feel the difference yourself.
4. Be mindful of your surroundings
Each work location has its inherent threats, including heavy machinery, conveyor belts, stumbling over things, or cunning people around. Beware of your neighborhood to deal with things appropriately.
Knowing the potential dangers will assist you and your colleagues in maintaining a distance from dangerous situations.
5. Lift with your legs, not your back
We have heard this saying many times in our life. It advises keeping a good posture. At your desk, maintain a straight sitting posture to avoid back issues, neck pain or carpal tunnel.
If you have to lift anything heavy, give yourself a few seconds to think of mechanical aid to assist you or call any colleague or subordinate to help in lifting.
6. Avoid shortcuts
Set high standards for yourself. Do not look for shortcuts. Shortcuts may lead to violations of safety policies and rules.
Work as per instructions and set precautions. Alternate routes are not longlasting. They can expose you to injuries. Make sure you are going the right way and utilizing the right tools for assigned tasks.
7. Keep yourself updated with new safety procedures
If your organization is installing some new machinery or arranging a training program, make sure to attend it to understand the changes.
It is your responsibility to comprehend new changes and processes to keep yourself at bay from potential risks.
8. Stay fresh and alert
Take regular breaks to keep your spirits up and avoid fatigue. Prolonged working hours may make you prone to injuries or illness; hence it is vital to keep yourself fresh.
Plan your work in a way that all difficult tasks are done at the beginning of your shift.
9. Service your machinery and tools regularly
Overhauling of instruments and apparatus must not be done when they breakdown. Regular servicing reduces risks of sudden failures and keeps the workplace safe.
It maintains high-quality functionality and minimizes fluctuations.
10. Report uncertain conditions
The best solution to halt unsafe situations from occurring is to inform the higher authorities quickly. Your manager is committed to provide a secure surrounding to every worker and to take steps to avoid future problems. This doesn't have to just be inside the premises either; should you notice that the outside area is perhaps at risk of becoming unsafe due to ice or snow, you should inform them of this so that they can then take necessary measures, and perhaps even get something like one of these snow clearing ploughs, in order to prevent any accidents from occuring.
11. Wear  personal protective equipment
PPE reduces risks if worn properly. Gloves, helmet, earplugs, goggles, etc decrease the risk of physical injuries. Employees need to give proper training about the selection, maintenance and use of PPE to assure its effectiveness.
12. Stay hydrated
I drink a lot of water and encourage my colleagues to do the same. Dehydration is dangerous for cognitive abilities. It slows down your thinking process.
Take water or fresh juices in between work intervals to energize yourself.
13. Execute emergency procedures
Unfortunately, tragedies do not report their arrival. We have to be well-prepared to deal with every type of emergencies to guarantee safety not only for ourselves but also for our business, colleagues and visitors.
Identify natural disasters and potential risks beforehand to better deal with them. Devise an emergency management plan and train yourself accordingly.
14. Stay sober and know your rights
Avoid alcohol and other drugs to keep yourself sane and avoid fatalities.
Know your rights that your employer is entitled to provide you for your security. Keep track of your insurance plan. Seek guidance from peers in case of any ambiguity.
15. Share your concerns
If you have any doubts, share them. Discuss your concerns with your HR manager. He is obliged to alleviate all the reasons for stress or anxiety to put you at ease.
16. Avoid doing repetitive tasks
Repetition is strenuous for the mind and body. It is, in fact, more dangerous than we generally perceive. It makes us uncomfortable in many ways.
Doing the same task, again and again, sometimes makes us feel less creative. It is a blow to a task-focused individual when he feels bored with his work. It can also cause occupational overuse syndrome (OOS).
17. Keep emergency exits clear
Blocking your emergency exits is just a foolish act. Keep your crisis exits free from any kind of obstructions. It is the matter of your safety and also of those around you.
Ensure to give clear access to these life-saving doors in the time of emergency.
18. First aid training
First aid is the immediate help you can give to yourself or those who need it near you. Always keep your first aid box filled with necessary things like gauze rolls, safety pins, pain killers and ointment.
It is advisable to take proper first aid training to deal with emergencies.
19. Read warning signs
It is pivotal to read all warning signs and understand their meaning. Take them seriously and do not overlook them.
Make sure that you know all the potential dangers ahead by deciphering the meaning of signs in front of you.
20. Keep your communication channels open
Take time to connect with people. Develop impeccable relationships with them. Communication is the key to establish long term associations. Connections are very crucial for workplace effectiveness.
Stay engaged and schedule a time for face to face meetings for better interaction.
What to Do When Your Employee Is Injured At Work?
Formulate plans to deal with a sudden employee injury. Train yourself and other efficient workers to give an immediate response to the crisis while accurately assessing the situation.
You can deal with minor cuts, scrapes and bruises with basic first aid kit. Seek medical assistance in case of serious injuries.
Follow these tips to face employee injury immediately.
Be prepared and plan medical care
Thoroughly investigate the incident
Stay informed and check your policies
Take precautions for other workers
Bottom Line
Workplace safety benefits both the employers and employees. It reduces employees' stress and makes them work harder. They know that their boss is looking after their health and it is payback time by giving their best.
Employees' performance improves when they know how to escape injuries and have confidence in management's ability to protect their staff.