Safety Officer: A Definitive Guide in 2020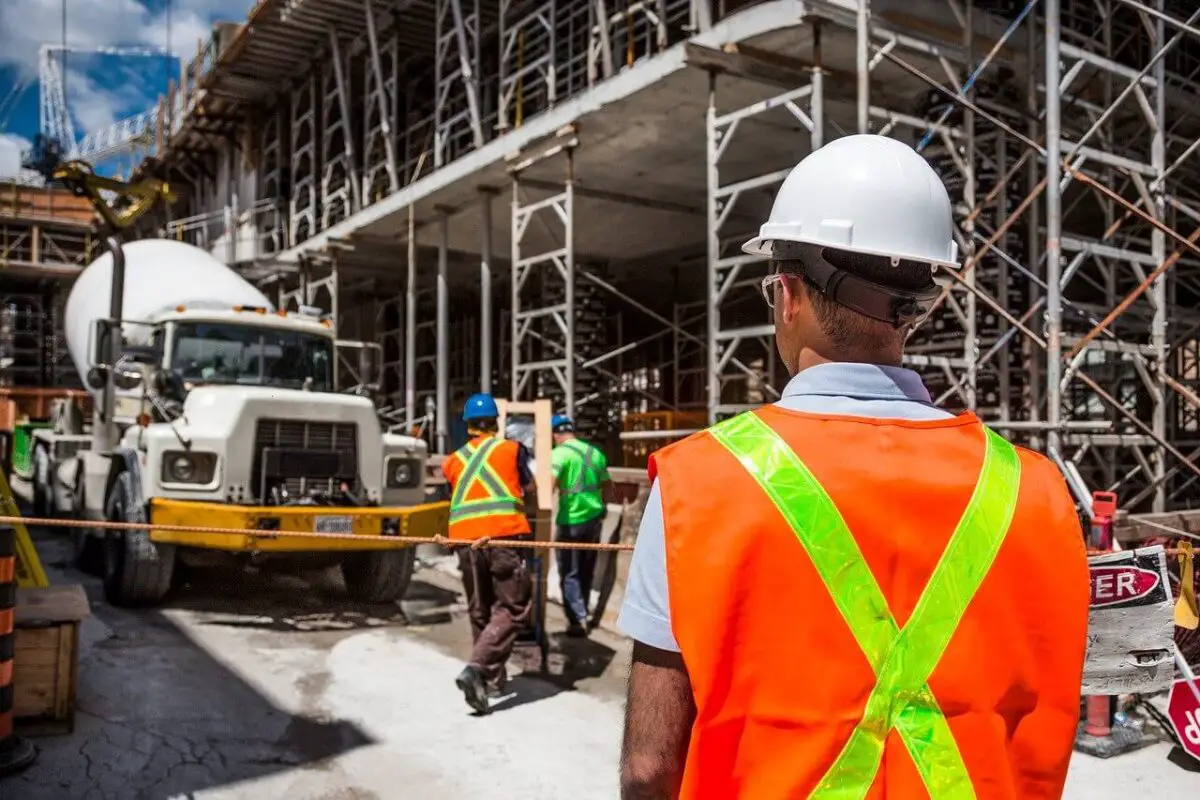 "Carefulness costs you nothing. Carelessness may cost you your life." Unknown
A safety officer is essential to ensure the wellbeing of all employees in an organization. Organizations employ safety officers to limit the risk of accidents in the workplace. Their job is to guarantee the safety and health of employees on a job site.
These officers ensure that the workers follow company policies and procedures. It is essential to hire qualified personnel that can ensure the safety of all workers.
Safety Officer Job Description
A health and safety officer is responsible for analyzing workplace conditions and implementing policies to reduce the possibility of accidents in the workplace.
Their job description involves identifying hazards, collecting samples for analysis and conduct training on security policies. Specialists analyze different types of work environments and equipment. They may also examine conditions such as lighting, ventilation and hygiene of the office.
After evaluation, they prepare in-depth reports and send them for review. To build a career as a safety specialist, you need a bachelor's degree either in occupational health and safety or in another technical field.
Is Safety Officer a Good Career
Ensuring your employees' health and safety is necessary not only for high-risk industries but also for every other organization in the world. There are many opportunities if you choose health and safety as your career.
Numerous industries offer various benefits and compensations according to your qualification and experience. It is also vital to narrow down your options so that you can build your expertise for better jobs in the future.
There are two general routes when we talk about health and safety. These are:
1. Health and safety professional
These professionals come up with new strategies and policies to improve the safety standards of a company.
2. Health and safety practitioner
On the other hand, health and safety practitioners are technicians who ensure the implementation of policies on job sites.
What Is the Salary of Safety Officer?
The salary of a safety specialist varies according to the educational background and industry of an individual. The average base pay of an officer is usually around $58,188.
As your experience increases, your income also increases. The wages highly depend on the industry you are working in. An experienced individual can earn as much as $86,000 as a safety specialist.
What Are the Key Skills of a Safety Officer?
Before you decide if you want a career in safety and health, it is essential to know the skills required to perform the job. So, without further ado, let's dive in and discuss the top 10 skills needed to become a safety officer.
1. Analyzing workplace conditions
It is imperative to have sound analytical skills to examine workplace conditions. An officer makes sure that a job site is secure for workers.
In case any problem is identified, the officer has to report the issue to higher management. In case of any hazard, it is the responsibility of the health specialist to halt work.
2. Formulating safety protocols
Before formulating safety protocols, officers examine the organization's environment and health standards. The specialists then work with the management to develop new safety strategies and plans.
It is essential to formulate plans by complying with the state's policies and procedures.
3. Implementing safety policies
Like law enforcement, safety officers implement policies inside organizations. It is vital to educate the employees about workplace safety procedures once they are in place.
In case of any misconduct, the individual is asked to pay the penalty to avoid reoccurrence in the future.
4. Conducting inspections
Authorities responsible for the wellbeing of employees conduct inspections of a workplace to ensure everything is in order. It is their responsibility to guarantee that all employees are working in safe conditions.
If any worker meets with an accident due to negligence, the consequences can be grave. Therefore, it is essential to conduct inspection meticulously.
5. Identifying hazards
The safety officers collect samples from different parts of the workplace and examine them. If any harmful substance is found, it is their job to seal the area and terminate work until the situation is resolved.
Once the problem is resolved, the site is examined again before opening it up for business.
6. Investigating accidents
Another vital skill is investigating. Those who want to enter this dynamic industry; they must possess keen eyes to detail. These officers are experts in investigating accidents and identifying their cause. Then these specialists work with senior management to prevent future reoccurrence of the accident.
The job site is reevaluated in case of any serious accidents.
7. Conducting training
One of the most vital abilities to have as a safety specialist is communication skills. These skills allow you to educate employees about workplace safety standards and how to follow them.
A health and safety meeting can allow an officer to engage with staff members and educate them on the importance of workplace safety.
8. Ensuring compliance
No matter the industry, it is your responsibility to ensure that the company complies with state and organizational security standards. These officers conduct regular audits to ensure adherence to policies.
It is the responsibility of the officers to update the company's policies in case of any changes.
9. Communicating risks
It is the job of a safety officer to communicate any risks to higher management. The safety officer may also recommend closing down of the job site.
The organization may then inform its employees about the hazard.
10. Solving problems
Problem resolution is an essential skill in most industries. To effectively manage a workplace, you must have strong problem-solving skills.
For a safety officer, effective problem solving can potentially help save someone's life.
How to Become a Safety Officer?
A good level of knowledge and experience in the industry is essential to get a job in any career. Because it is a rapidly evolving industry, you need to ensure that you expand your skillset along your professional journey.
Safety officers also perform other tasks in small organizations. It is vital to be aware of all safety rules and regulations before you can start working as a professional.
To become a safety officer, you need to have a strong academic background coupled with professional certifications from recognized institutions. Let's discuss a few essentials that you need to have to become a safety officer.
1. Get a Bachelor's degree
A bachelor's degree is essential for a career in health and safety. A major in health sciences or any technical field can greatly improve the chances of your selection as a health officer or specialist.
After completing your bachelor's, you can apply for a job as a safety officer. Although most organizations accept specialists with a bachelor's degree, some may demand a master's degree as well.
2. Complete specialized training
Before you can become a professional, health safety officers have to complete some specialized training programs. Although some companies give on the job training, most require that you already have all the necessary qualifications.
Many institutions give training in health and safety. Though certifications are not mandatory, employers are more likely to hire individuals with professional certifications.
3. Get recognized by professional bodies
NEBOSH qualification is recognized by several professional institutions. Completing certifications from a professional body can help you distinguish yourself from other competitors in the industry. It can also provide you with more job opportunities.
You also need to complete your education in health and safety before applying for certification examinations. To keep memberships, individuals may need to appear after some time to renew their certifications.
4. Start applying
The last step is to start applying to various organizations. Mention your skills and qualification in your resume. Highlight any major achievements or certifications that can impress the recruiter.
You can start your job search by getting in touch with your university or using different online platforms.
Companies That Are Hiring Safety Officers
Many companies are hiring safety officers through multiple online platforms. Some of these platforms are:
1. Indeed
Indeed allows you to search for jobs both locally and internationally. Around 10 new jobs are added to the platform every second.
2. Career board
The career board has been an essential job search tool for a long time. The website's features allow you to check pay scale, location and job title.
3. LinkedIn
LinkedIn is an amazing platform for a job search in a competitive market. While you can only apply for jobs on other platforms, LinkedIn allows the recruiters themselves to find you and hire you for their company.
Bottom Line
Safety officers monitor the workplace and employees to ensure that everybody is complying with safety protocols. A career in health and safety can be very satisfying both mentally and financially. However, to consistently get better opportunities, it is mandatory to upgrade yourself in every way you can.
Safety specialists can add great value to your company. They can ensure that the company doesn't run into any legal issues due to negligence. The officer constantly updates policies to ensure that every employee is free to work carefree in their workplace. 
What Items Should You Always Have in Case of an Emergency?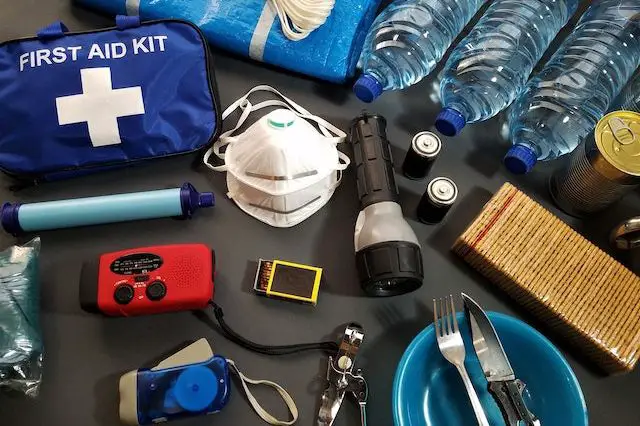 Putting together an emergency supply bag is a crucial part of protecting your family from danger in the case of a disaster. You, your family, or your home cannot afford to go without the essentials provided by an emergency pack for a brief period. Keep your kit in a readily accessible location that is well-known to all home members. If you are wondering what items your survival bag should contain, we've got you covered. Here is a list of survival items that every house should have.
First Aid Kit
Every residence should have a first aid kit readily available. You may assemble your own, but plenty of pre-packaged options are available from various vendors. Stock up on over-the-counter medicine for anyone in your family who needs it in case of an emergency. Add emergency blankets to your first aid pack. They are constructed of reflective foil, fold up into a bag the size of your fist, and are surprisingly effective at keeping you warm in the event of a crisis.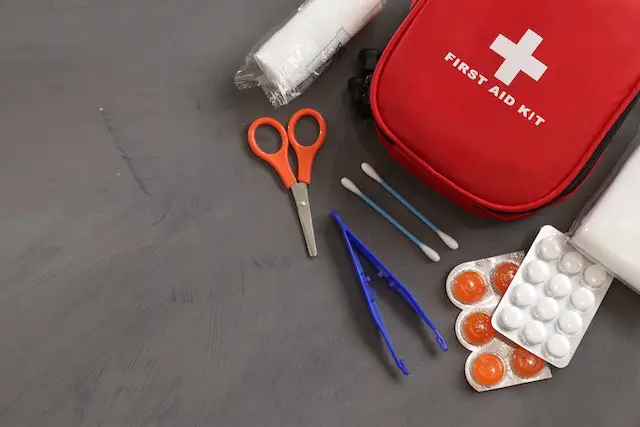 Water Filter
Human existence depends on access to clean water, yet natural catastrophes may impact public water systems and private wells. The Department of Homeland Security suggests keeping three days' worth of drinking water (or one gallon per person) in the house at all times. Most homes already have some backup water supply, but being able to make potable water in an emergency may be invaluable. A portable water filter provides low-cost protection while taking up little space. The water may not be refreshingly icy and lemony, but at least it won't be harmful.
Duck Tape
Because of its versatility, duct tape should always be included in an emergency kit. It has a wide range of applications, from mending leaky roofs and fixing broken windows to wrapping trash for disposal. In addition to its obvious use in a variety of household and survival situations, duck tape has a number of more niche applications. Duct tape may be used to close up ventilation openings if you're in a potentially hazardous environment. You can use duct tape to fix just about anything in an emergency. Torn clothes, as well as holes in shoes and gloves, may be repaired, but not attractively. It's useful for making quick fixes to vehicles, such as sealing a leaky hose. With its help, an injured ankle may be supported and a bandage kept in place.
Multitool
The majority of homes have some form of tool set, and some of those sets are likely to be rather complex. Despite this, it is advised that you include a multitool in the emergency kit that you keep in your house. If you do it this way, all of your critical gear will be exactly where you would expect it to be, and it will still be tiny enough to fit in a pocket in case you find yourself in a situation where you need to go exploring without your regular tools.
When you prepare for crises by stocking up on these products, you'll be doing everything you can to keep your loved ones safe. Make sure everyone in your home is aware of where the emergency supplies are kept. Peace of mind and increased capacity to deal with the unexpected are two benefits of being well-prepared. Maintain vigilance and contingency planning to keep your loved ones safe and secure.
Top 4 Payment Options to Stay Safe on the Internet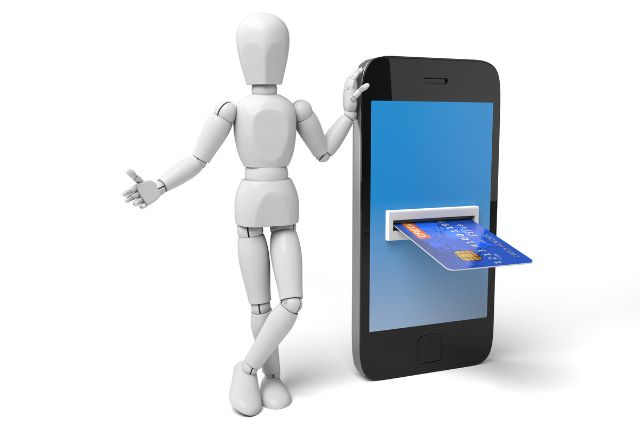 As online transactions become increasingly prevalent in our daily lives, it is crucial to prioritize security when making payments on the Internet. With cyber threats and data breaches on the rise, choosing the right payment options can help safeguard your sensitive information and financial details. In this article, we will explore the top four payment options that can help you stay safe while conducting transactions online. One of these options is Paysafecard, a popular and secure payment method.
Credit Cards
Credit cards are one of the most widely accepted and convenient payment options available online. However, using credit cards requires caution and adherence to security best practices. To stay safe while using a credit card, follow these guidelines:
Shop on secure websites. Ensure that the website you are transacting on has a secure SSL (Secure Sockets Layer) encryption, indicated by a padlock icon in the browser's address bar. This encryption ensures that your card details are transmitted securely.
Use a virtual credit card. Some banks offer virtual credit cards with limited credit lines specifically for online purchases. These cards can minimize the risk of exposing your primary credit card details if a data breach occurs.
Regularly monitor your statements. Keep a close eye on your credit card statements and report any suspicious or unauthorized transactions immediately to your bank.
Digital Wallets
Digital wallets, also known as e-wallets or mobile wallets, have gained significant popularity in recent years. These wallets provide a secure and convenient way to store payment information and make online transactions. Popular digital wallets include PayPal, Google Pay, and Apple Pay. Here's why digital wallets can be a safe payment option:
Encryption and tokenization. Digital wallets utilize advanced security measures such as encryption and tokenization to protect your payment data. This means that your sensitive information is never directly shared with the merchant, reducing the risk of data breaches.
Two-factor authentication (2FA). Many digital wallets offer 2FA, adding an extra layer of security by requiring a unique verification code or biometric authentication for each transaction.
Buyer protection. Digital wallets often provide buyer protection programs that can help you resolve disputes or fraudulent transactions, offering an added level of security and peace of mind.
Cryptocurrencies
Cryptocurrencies like Bitcoin and Ethereum have gained popularity due to their decentralized nature and robust encryption protocols. While not yet widely accepted, they offer several security advantages for online transactions:
Anonymity. Cryptocurrencies provide a certain level of anonymity as transactions are pseudonymous and not directly linked to personal identities, reducing the risk of identity theft.
Blockchain security. Cryptocurrencies rely on blockchain technology, which provides a decentralized and tamper-proof ledger. This makes it difficult for hackers to manipulate transaction records or compromise the security of your funds.
Secure transactions. Cryptocurrencies use cryptographic protocols that ensure the integrity and security of transactions. The use of private and public keys makes it challenging for malicious actors to intercept or tamper with your payment information.
Prepaid vouchers
Paysafecard is a prepaid payment method that allows you to make online purchases without disclosing any personal or financial information. Here are some key features of Paysafecard:
Prepaid vouchers. Paysafecard operates on a prepaid system. You can purchase physical or digital vouchers with a specific value from authorized retailers and use them to make online payments.
No personal information required. When using Paysafecard, you do not need to provide any personal or financial details. This eliminates the risk of your information being compromised in a data breach.
Widely accepted. Paysafecard is accepted by a multitude of online merchants and gaming platforms. Convenience and security are the reasons Paysafecard casinos UK becoming more popular nowadays.
Final words
With the increasing prevalence of online transactions, it is crucial to prioritize safety when making payments on the internet. By using secure payment options such as credit cards, digital wallets, cryptocurrencies, and Paysafecard, you can minimize the risk of falling victim to cyber threats and data breaches. Each of these options offers unique security features that provide peace of mind and protect your sensitive information during online transactions. Remember to always exercise caution, stay informed about the latest security practices, and choose the payment method that best suits your needs and preferences.
7 Effective Ways to Protect Your Credit Card Information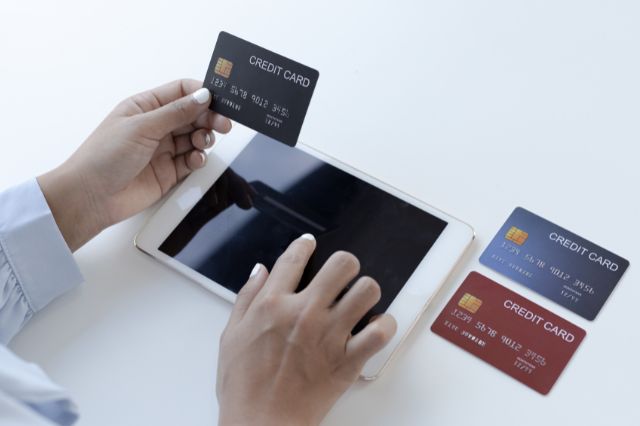 While credit cards are becoming popular rapidly, there is also a surge in credit card scams. According to the reports, In the last three months of 2019, credit card scams cost 19.7 crores, and the number of fraud cases was 6,117, which is pretty high!
Since online platforms are taking over, knowing and understanding that your information is always at risk is imperative. Especially when you are frequently using that information on different online platforms, there are high chances of them being stolen. There are chances of extreme monetary loss due to these kinds of scams.
Here are seven ways to protect your card information!
1. Do not share your credit card information with anyone
A credit card contains a unique number, the cardholder's name, the expiry date, and a CVV. This information is required to complete a transaction using the best credit card in India. Do not share these details, especially CVV, with anyone. This is one of the basic yet essential steps of keeping your card safe.
2. Do not click on unauthorised website links or any other suspicious links
Receiving random links on social media sites has become a common occurrence recently. These links are clickbait to lure people into falling for the scammers. Generally, these links have catchy captions that grab attention quickly, and you might click on them out of curiosity. They allow scammers to access your information without your knowledge and commit scams. Also, many random websites ask for debit card or credit card information to access them, and scammers can easily steal your information. Remember not to share any card information on these sites.
3. Do not share any OTP with anyone
A One-Time Password, also known as an OTP, is a secret pin that comes to your registered mobile number after you put the information on any website for the transaction. This pin is required to complete any transaction, so if you received an OTP you have not requested, do not share that with anyone. There are many instances where the scammers ask for OTP over call, do not be gullible and share such information with them. Generally, scammers cannot process any transaction without an OTP.
4. Create Pins that are hard to crack
Do not create pins that are easy to guess. Use at least one capital letter, small letter, number, and special character. Do not use similar pins for all cards. Also, avoid using special dates like birthdays as your pin, which are easy to guess. This will help you to stay safe.
5. Keep changing your PIN frequently
Your pin is the simple and best way to secure your card. ATM PIN is a secret number that only you should know. No one can access your card without that pin, so keep changing your pin at least once a month to stay safe. Keeping the same pin for a long time can risk your privacy.
6. Identify Secured networks before making a payment
One way of identifying a secured network is that the website starts with "HTTPS" instead of "HTTP." This "s" in "HTTPS" signifies security. Also, the URL section will show as locked, and a little locked sign will appear at the beginning of the URL. This is one of the most common ways to identify a secured website.
Watch carefully before using your credit card on random websites. These websites are encrypted, so the data you enter remains protected through encryption and is hard to crack. Hackers can get your data for any monetary scam if the website is not encrypted.
7. Regularly check bank statements and update immediately in case of any dispute
Generally, we tend to ignore the statements sent by the banks. However, they are essential since they contain every little transaction detail. Check the bank statements carefully to notice if there is any suspicious transaction that happened that you are not aware of. The scammers can be clever, and these statements would be the best way to understand whether your credit card data is being used fraudulently.
In case of any dispute, contact the authorities immediately. Do not delay if you notice any discrepancy in your expenditure statement. Banks tend to help in such cases and reverse the payment.
Credit cards are convenient and easy for online transactions, and you must apply for the best credit cards in India as they would provide better support. However, stay alert and keep yourself updated about the scams.
You can easily avoid these by being slightly more careful.