5 Things You Didn't Know about Bitcoin: The history, rules, and infrastructure of bitcoin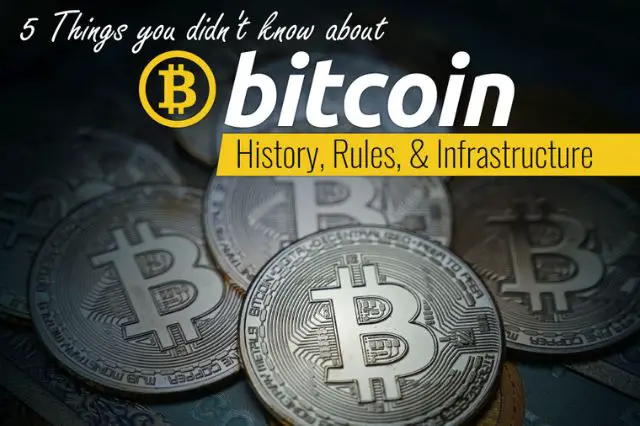 While Bitcoin has become a household name around the world, you probably don't understand the whole Bitcoin story unless you're a self-proclaimed crypto expert yourself. And even if you're a seasoned Bitcoin buyer/seller or connoisseur, there is definitely more to the cryptocurrency than meets the eye.
That's why we've rounded up 5 things you probably didn't know about Bitcoin. From fun nuggets of trivia to stories about its origins, you'll be sure to finish this article with a little more knowledge about the budding currency than you did before. Best of all, we've picked out the five best facts to really set you off into understanding the coin in the best way possible.
For more content on all things Bitcoin and crypto, be sure to visit clovr.com where the best and most updated news, trends, and articles on Bitcoin and cryptocurrencies can be found.
Let's start!
1. No one knows exactly who created it
Unlike Facebook's Mark Zuckerberg or Apple's Steve Jobs, whose names have more than etched themselves into the cultural zeitgeist, no one actually knows for sure who created one of the most popular cryptocurrencies in the world.
All we know is that back in 2009, there was a group called "Satoshi Nakamoto" who introduced the coin to the internet and the rest is history. The exact identity or whereabouts of these people are still unknown but they definitely should be credited for having a big hand in the recent crypto craze.
Coming from this mysterious beginning spawned "The Satoshi." To honor the unknown creator or creators of Bitcoin, the smallest unit of the digital currency is referred to as a satoshi. It is of a really low value but it does do the job of commemorating forever the great founders and creators of Bitcoin.
2. There's a limit to how much Bitcoin can be generated
Unlike traditional fiat currencies like your ordinary bank notes or coins which can seemingly have an unlimited supply, there is only a limited amount of Bitcoin that can be produced. Specifically, only 21 million Bitcoin can ever be created. This is because of how Bitcoin was and is coded.
Don't worry though, while there are already around 17 million coins in circulation, the number of Bitcoins that can actually be mined by users gets halved every four years. That means it'll still take over a hundred years to produce the remaining Bitcoins that are still unproduced.
3. Bitcoin is not the same as Crypto
This is a common misconception to the average person who's heard about both Bitcoin and cryptocurrencies, which is understandable given how popular Bitcoin was when it first came onto the scene and how often the two terms were interchanged in the media.
Cryptocurrency is the general term for any type of digital asset that can be traded, exchanged, or mined on a blockchain. Bitcoin is a kind of cryptocurrency. Therefore, crypto refers to the larger genus of cryptocurrencies and Bitcoin is merely one of them.
Aside from Bitcoin, examples of other cryptocurrencies are Ethereum, Litecoin, Dogecoin, etc.
4. Bitcoin is actually legal tender in El Salvador
Yes, you read that right, Bitcoin is recognized as a legal tender in the Central American country El Salvador. Back in September 2021, the Bitcoin Law was enacted in the country which made El Salvador the very first nation to adopt a cryptocurrency as a national currency.
While Bitcoin was made as a recognized legal tender, the country and its people could still freely use the U.S. dollar. There's no denying the amount of influence Bitcoin has gained over the years, especially since modern nations have begun to and have actually adopted cryptocurrency as a legitimate legal tender.
It's safe to say that El Salvador is all in on the Bitcoin train!
5. The very first commercial Bitcoin transaction was to order 2 Papa John's pizzas
If you scour the internet for fun Bitcoin facts, this is one of those nuggets of trivia that always gets mentioned, and for good reason! Who doesn't love pizza, after all? It was way back on May 22, 2010, when 10,000 Bitcoins were used as payment for two Papa John's pizzas. I guess that's one way to start out the young stages of one of the most talked about cultural events in the past few years.
To celebrate the milestone, the date is now recognized over the world as Bitcoin Pizza day! I don't think you'll ever find a holiday as fun as that.
That ends our list of 5 things you probably didn't know about Bitcoin. From secret groups to tasty pizza, one can't deny that Bitcoin really does have a lot more to it than we first thought. With all this new-found knowledge, you're now a few steps closer to being an expert on one of the most popular cryptocurrencies of our time!

What Are the Best Exchanges with the Lowest Fees?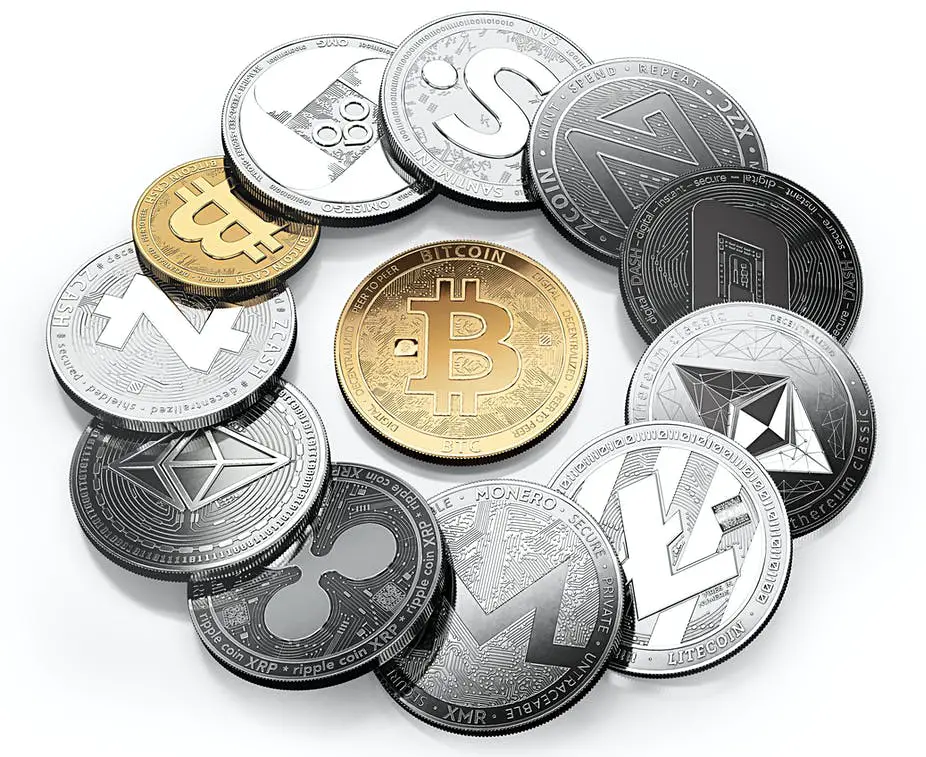 Crypto exchanges are platforms that allow you to swap fiat currencies for Bitcoin, Ethereum, or any other digital asset of your choice. However, as crypto usage has risen over the years, the fees charged by the blockchain have gone up.
This is because network traffic has become more congested which places upwards pressure on prices to maintain efficiency.
How to Pay Less Crypto Fees
However, not everyone is willing to pay the extra fees involved with transferring funds. It also doesn't help that the crypto market is highly volatile. And this means that prices of crypto assets can suddenly change with little-to-no warning.
Due to this, some seek out wallets with low fees where others opt for alternative cryptos with lower gas fees. You can check here a list of the best ones available: blog.tezro.com/crypto-wallets-with-lowest-fees/
One example of this is Tezro which functions as a messenger/wallet/marketplace rolled into one. Tezro allows you to store NFTs, receive cryptocurrencies, and send secure messages to your friends and family. All of this is possible on a single platform. And the best part is, all of it is absolutely free. This is because Tezro does not involve any intermediaries which allows you to send/receive funds for free.
But what if you're looking to buy and sell cryptocurrencies? Then in that case, you can consider making use of exchanges that charge low fees. Keep in mind that while there are some totally free crypto exchanges, these cannot be trusted. This is because running a crypto exchange is not free, there are maintenance and upgrade costs to be factored in.
And so, an exchange without any revenue is unlikely to be reliable or safe to use. In fact, such platforms may actually be run by scammers looking to steal your hard-earned crypto. This is why I've shortlisted a selection of the best crypto exchanges that have generous fee policies.
Top 3 Crypto Exchanges with Low Fees
1. Binance
Maker Fee — 0.1%
Taker Fee — 0.1%
F&O — 0.02%
Deposit Fees — 0%
Withdrawal Fees — 3.5%
Binance is one of the most reputable names in the cryptocurrency space. While it has faced some issues in the past with regulation in the U.S, it's still a great choice for users outside of the States. There are no deposit fees for using Binance so you won't have to worry about being charged whenever you receive funds.
While there is a withdrawal fee of 3.5%, it more than makes up for it with its maker and taker fees of 0.1%. Besides that, Binance benefits from a smooth UI which makes navigation easy and effortless. I also appreciated how the wallet has a large selection of cryptocurrencies available.
2. Crypto.com
Maker Fee — 0.4%
Taker Fees — 0.4%
F&O — 0.07%
Deposit Fee — 0%
Withdrawal Fees — 0.0001 BTC
Aside from its 0% withdrawal fee, I also like how Crypto.com does not feature any volume-based pricing. This makes it especially affordable if you're transacting large volumes of cryptos back-and-forth. On the downside, its maker and taker fees are slightly higher than that offered by Binance.
Crypto.com also features a selection of trading options for more advanced users. You can use these options to tailor your trading experience to perfection. Some examples include future contracts and even NFT trading facilities.
3. Tezro
Unlike the other exchanges on this list, Tezro allows users to exchange fiat currencies for cryptos and vice-versa. It doesn't charge any fees because Tezro is not affiliated with any one company. As an added plus, it also combines wallet and messaging functionality, which is an excellent option if you regularly transact in cryptocurrencies.
As Tezro doubles as a wallet/messenger app, you can send/receive crypto tokens of your choice. But keep in mind that crypto support is still limited to mainstream tokens like Bitcoin and Ethereum. However, the exchange more than makes up for this as it charges zero fees.
Closing Thoughts
Crypto exchanges are the only way for you to exchange fiat currencies for cryptos or vice versa. But as with all things crypto, always remember to practice good security hygiene, and only invest what you're prepared to lose.
The popularity of these assets make them a favorite target for cybercriminals.