Reasons Why Old School Fashion Trends are Coming Back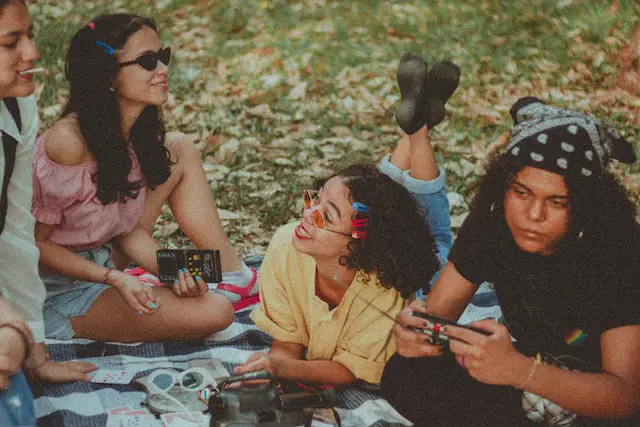 There's something about old-school fashion trends that just makes us feel all warm and fuzzy inside. Maybe it's the nostalgia factor, or maybe it's because we remember wearing those styles with such fondness. Whatever the reason, it seems like more and more old-school fashion trends are making a comeback these days! In this blog post, we'll take a look at some of the most popular ones and explore why they're so appealing. Stay tuned – you may just be inspired to rock some of these looks yourself!
Why are old fashion trends coming back? Here are some of the main reasons
Throughout the history of humankind, fashion has always been used as a form of self-expression. It's a way to show the world who you are, what you stand for, and where you come from. In recent years, there's been a shift away from this type of thinking. With the rise of fast fashion and the ever-changing trends, many people have started "recycling" fashion trends and setting them as their own. Whether you like 1970s fashion, or you are a fan of the 90s design, old-school fashion is coming back, and there are many reasons why. There's something to be said about wearing clothes that have a history and meaning behind them. When you wear an old-school fashion trend, you're not just putting on a piece of clothing – you're making a statement. You're saying that you appreciate the style of the past and that you're not afraid to be different. In this article, we will discuss some of the most popular old-school fashion trends that are making a comeback and explain why they're so appealing.
They make the person wearing it unique and different
One of the best things about old-school fashion trends is that they make the person wearing them unique and different. In a world where everyone is trying to fit in, it's refreshing to see someone who is comfortable standing out. When you wear an old-school fashion trend, you're showing the world that you're not afraid to be yourself. You're confident and stylish, and you have a great sense of fashion. Not to mention, you'll probably get a lot of compliments! People will be drawn to your confidence and style, and they'll want to know more about you.
One perfect example of this is the enamel pins trend. Enamel pins are small, metal pins that can be attached to clothing. They're usually brightly colored and have a cool design on them. They're a great way to show your personality and style, and they're also a lot of fun to collect. You can find enamel pins of just about anything, from your favorite movie characters to your favorite bands. If you're looking for a fun and unique way to express yourself, enamel pins are a great option.
Most of them have a history and meaning behind them
As we mentioned before, most old-school fashion trends have a history and meaning behind them. For example, the hippie style was popularized in the 1960s as a way to reject mainstream culture and promote peace and love. The punk style emerged in the 1970s as a way to express frustration with the government and society. And the grunge style became popular in the 1990s as a way to express the disenchantment of a generation. When you wear an old-school fashion trend, you're not just wearing a piece of clothing – you're wearing a piece of history.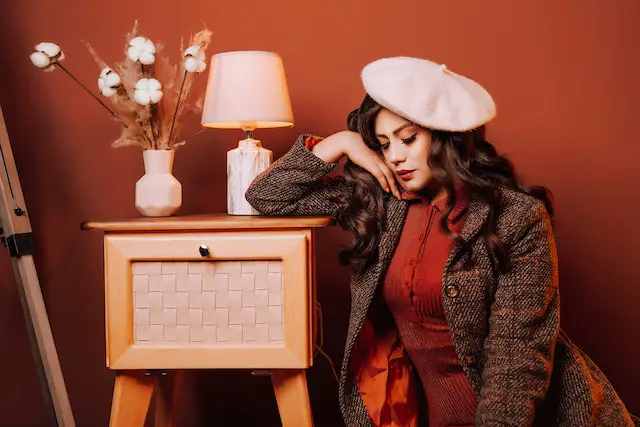 They can be recycled and reused
Another great thing about old-school fashion trends is that they can be recycled and reused. Unlike fast fashion trends, which are often only worn for a few months before they go out of style, old-school trends can be worn for years. This is because they're timeless and classic, and have been returning for more than once now. They never go out of style! Not to mention, recycling old-school fashion trends are good for the environment. It is a win-win situation for everyone involved! In today's world, an eco-friendly mindset is more important than ever. This concerns both the companies that make the clothes, as well as their consumers. Many customers have become more aware of the environmental impact of their clothing choices and are looking for brands that share their values.
Most old-school clothing is comfortable and stylish
One of the best things about old-school fashion trends is that they're both comfortable and stylish. This is in contrast to many of the newer fashion trends, which often sacrifice comfort for style. For example, high heels may look great, but they're not exactly comfortable to walk in. And skinny jeans may be fashionable, but they're not always the most comfortable to wear. With old-school fashion trends, you don't have to choose between comfort and style. You can have both! More importantly, after leaving skinny dresses and slipping into comfortable, old-school clothing, many people, especially younger ones, came to a realization that comfort should come before style.
They are relatively affordable, compared to the fashion today
This is because they're not made with expensive materials, and they don't require a lot of labor to produce. In contrast, many of the newer fashion trends are made with expensive materials and require a lot of labor to produce. As a result, they're much more expensive. On the other hand, if you're on a budget, old-school fashion trends are a great option. You can find many affordable options that will still look great. Additionally, they can be found in thrift stores and vintage shops. If you want to find old-school fashion trends, your best bet is to look in thrift stores and vintage shops. Simply being in the vast majority of thrift shops shows just how popular old-school fashion has become in recent years, and how cheap they are to cope.
There is a high sense of nostalgia present
For many people, wearing old-school fashion trends is a way to connect with the past. It's a way to feel nostalgic for the good old days. When you wear an old-school fashion trend, you're taking a trip down memory lane. You're reminded of the times when things were simpler and life was less stressful. Wearing old-school fashion trends can be a very nostalgic experience. Moreover, it can also be a lot of fun! It's a great way to channel your inner child and have some fun.
In conclusion, there are many reasons why old-school fashion trends are coming back. They're comfortable, stylish, affordable, and nostalgic. So next time you're looking for a new fashion trend to try, consider an old-school option. Moreover, you might even make some new friends who are also nostalgic for the good old days. Who knows, you might even start a trend!
Kids' Nail Art Ideas: 7 Creative and Colorful Baby Blue Designs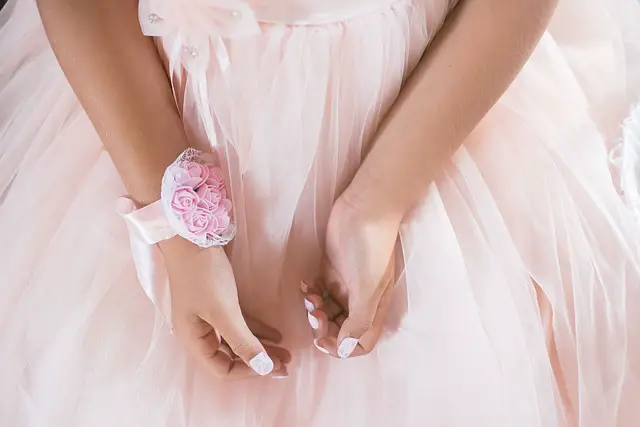 Fashionistas nowadays are fond of nail art designs. Nail art is popular among those who enjoy using vibrant colors or new, fashionable fashion trends.
Consequently, nail art trends are also getting popular among kids. You know how much little girls adore glitter, bright colors, and lovely sparkles. Social media may have contributed to millennial kids' desire to get their nails done.
So, now you know that fancy nail artworks are not just for adults. However, you can use toxic-free nail paints to create kid-friendly nail art. Their nails can be painted in vivid hues or eye-catching patterns to help them feel self-assured.
This post has rounded up some of the most colorful and creative nail designs to create using baby blue color.
1. Floral Nail Art
Everyone loves flowers, including adults and children. Flowers are nature's primary means of expressing joy. On children's nails, a floral pattern design looks terrific. So, you may create any lovely manicure design by adding flowers over a light-colored base coat of nail polish like blue. You could easily achieve a flowery pattern with its tiny leaves and create adorable nail art.
Apply a base coat, preferably a lighter color, like sky blue. Next, design flowers keeping two colors in mind. Use one deep pink in this instance to make a little circle. Apply the lighter shade once the pink is dry to create the remaining few petals, giving an appearance of light and shadow. Add two leaves at each flower's end by drawing them with dark and light green nail paint. Finally, apply a clear base coat once the nail design has dried to get a glossy finish.
You can get these colors from a reliable and reputed nail kit provider. Such brands have various colors to choose from, including baby blue nails. Moreover, such colors are kid–friendly and offer a long-lasting clean look.
2. Rainbow Nail Art
Children adore the rainbow that appears after a rainstorm. Those seven brilliant colors lift the child's soul. A fantastic way to explore colors is to incorporate them into nail art. Children wearing casual clothing stand out because of the rainbow's seven colors. You can create the cutest manicure design by adding some cloud motifs with faces. You can easily create this simple nail design by following a few simple steps.

Apply a light blue base layer of nail paint. Next, add rainbow strips in seven hues to your kid's middle and ring fingers. Include more fun on the ring finger. With white nail polish, make a cloud and give those cloud eyes with black nail paint and a grin with red nail polish. You can also make tiny clouds with other fingers as well.
3. Zebra Stripes Nail Art
The animal stripe pattern has always been a trendy fashion statement, and animal stripes are a perennial favorite for clothing and luggage. Animal-loving children cannot wait to show off their vibrant animal-stripe nails. This nail art doesn't just keep to the standard base coat of white or blue with stripes; it plays around with unusual colors like purple, pink, etc. Even adding a few glittery nail paints enhances the beauty of the design.
Start by applying the first coat of blue nail color. Draw fine stripes with a fine brush after letting it dry. Finally, finish off the nail art by applying the final layer of the top coat.
4. Polka Dot Nail Art
The world's most classic fashion statement is polka dots. They make a terrific accent to a style statement when used as nail art while giving the outfit an immediate trendy and funky vibe. Kids adore wearing polka-dot skirts and dresses, and this is an excellent method to make nail art that matches their attire.
Apply the base coat using blue nail polish. Then, with the help of a toothpick, add tiny white polka dots. Finally, apply the top coat polish to it after it has to get a smooth finish.
5. Panda Nail Art
Panda-themed nails are ideal for providing your child with the Kung Fu Panda experience. You can achieve this by following these steps:
Paint the base blue and let it dry
Use the brush to paint the white panda face on the tip of the nail
Use black paint to draw the lips, ears, and eyes.
For a flawless finish, add a coat of clear nail polish.
6. Beachy Nail Art
Try this cute nail art to complement your child's beach-day outfit. First, painted their nails in baby blue to symbolize various beach elements, such as blue for the ocean and brown for the sand. Complete it by drawing horizontal lines that resemble white, black, and brown waves with a nail art brush.
7. Delicate Nail Art
Despite its simple design, this nail art is stylish and beautiful. Start with painting your kid's nails with blue nail paint and let it dry. Draw the branches on the nails using a fine nail brush dipped in white nail paint. Also, draw circles on its branches to symbolize the fruits using a medium-sized dotting tool coated in brown and yellow paint. Finally, apply a translucent coat to complete it.
Conclusion
Kids like having their nails painted in lovely hues and patterns like adults. You may choose a stunning kid's nail art design from the many options mentioned above. However, remember to choose a design that is simple to execute and will fit your child's short nails with ease. For the safety of your children, use water-based, non-toxic nail paint. Encourage your youngster to experiment with easy nail designs like polka dots or stars.
KSA's Online Fashion is Booming. Why?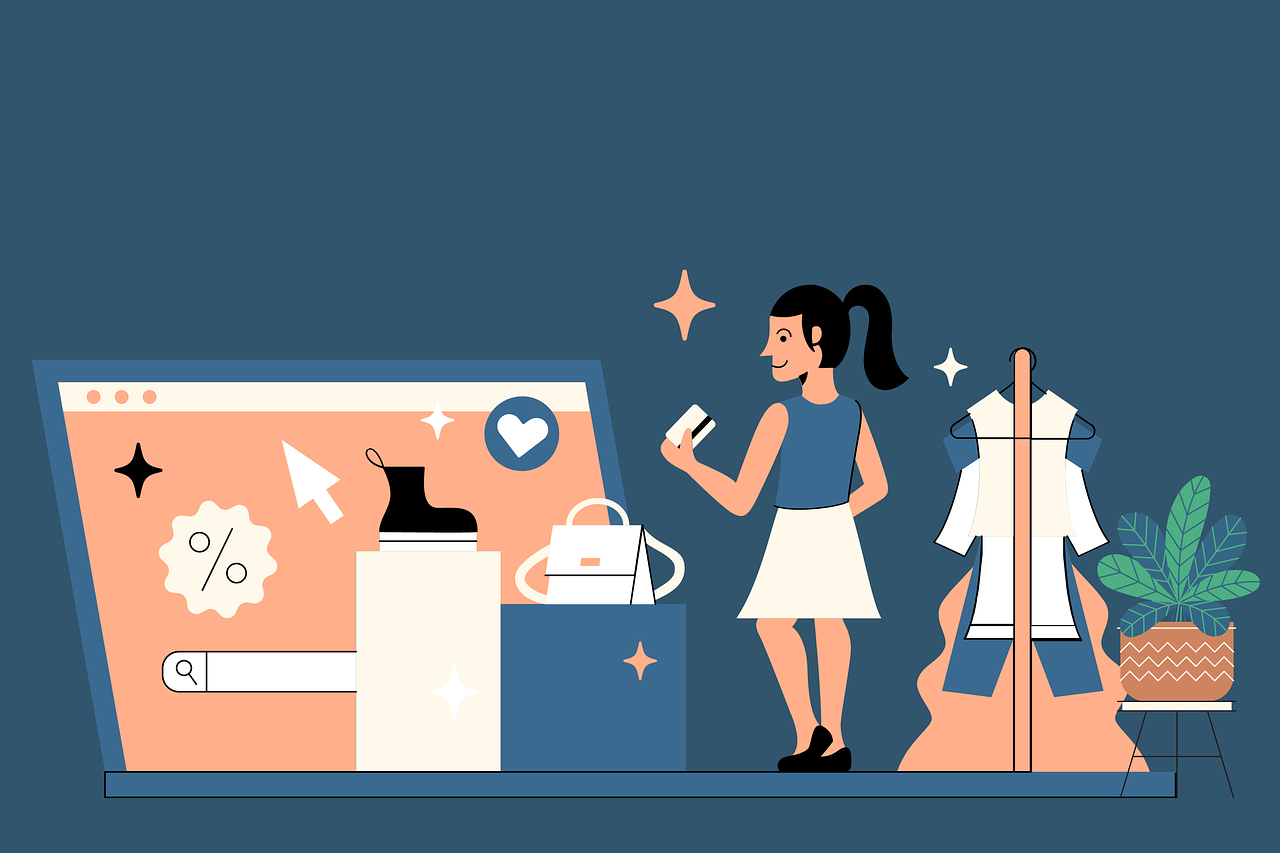 Looking for the latest fashion trends? You don't have to look any further than Saudi Arabia! KSA's online fashion industry is booming, and there are plenty of stylish options to choose from. In this article, we will explore the reasons behind this growth and take a look at some of the most popular Saudi fashion websites. Keep reading to learn more!
The retail industry in Saudi Arabia is expanding at a rapid rate, due to the fact that the population there is relatively young. The e-commerce sphere is the hottest trend in fashion right now, with a range of new online retailers and more conventional offline businesses experimenting with omnichannel approaches. Now let's take a look at the online fashion leaders to understand this booming industry.
Top Online Fashion Stores in Saudi Arabia by Revenue
According to 2021 data, the top three online fashion stores in Saudi Arabia are Namshi, next.sa, and noon.com.
Namshi
Namshi is a leading online fashion destination in the Middle East. It offers a wide range of international and local brands for men, women, and children. Therefore, many buyers are looking for a Namshi coupon to get a discount on their purchases.
Next
Next is one of the most popular online fashion stores in Saudi Arabia. It offers a wide range of fashion items for men, women, and children. The company has a strong presence in Saudi Arabia with over 50 stores across the country.
Noon
Noon is an online shopping platform in the Middle East, offering a wide range of products, including fashion items. It was launched in Saudi Arabia in 2017 and has since become one of the most popular online shopping destinations in the country.
These 3 fashion giants are not the only retailers driving the online fashion industry in Saudi Arabia however, they reflect the changes in the online clothing industry in general while setting high standards in terms of service, products, and shipping.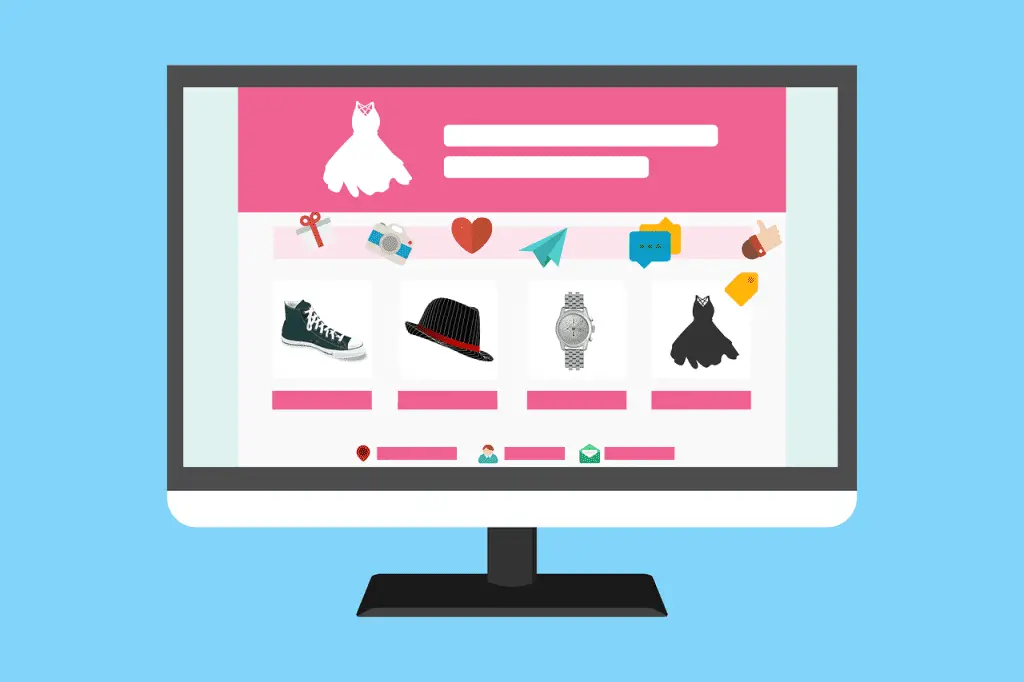 Why Online Fashion in KSA is Booming?
One of the main reasons for the booming fashion industry in Saudi Arabia is the growing number of online shoppers. According to a report by Arab News, the number of online shoppers in Saudi Arabia grew by 15% in 2021, reaching a total of 12 million people. This is due to the increasing availability of internet access and the growing number of Saudi women who are joining the workforce.
Another reason for the growth of KSA's online fashion industry is the increasing number of fashion bloggers and social media influencers. These fashionistas are sharing their latest looks and trends with their followers, which is helping to promote the industry. In addition, many of these bloggers and influencers are partnering with Saudi-based fashion brands, which is giving them exposure to a wider audience.
Moreover, the products that are being offered by Saudi-based online fashion retailers are becoming more and more competitive. In recent years, there has been an influx of international fashion brands into the Saudi market. This has led to local retailers upping their game in order to compete with these big names. As a result, shoppers are now able to find a wide range of stylish and affordable fashion options online.
Here's Why You Should Pay Attention
A majority of the population in Saudi Arabia is not made up of expats, making it the only GCC market without expats. A local population of 72% is the only one in the market (in UAE, that number is 12%).
You need to cater to the needs of the local consumer as a fashion retailer. Retailers can benefit from a wealth of data and trends offered by digital platforms given the penetration of the internet and mobile phones in KSA (everyone is online).
Digital trends can give your insight into the minds of your customers, regardless of whether you are a pure-play eCommerce player or an omnichannel retailer. You can tailor your Ramadan plans based on what consumers watch on YouTube and search for on Google.com. Curating your Ramadan collections (merchandising), determining your pricing strategy (sales, promotions, etc.), and defining your communication strategies (messaging, targeting, language, etc.) are all part of this process.
The key is to make sure your voice is heard during this hectic time and that you have a plan in place to ensure you are reaching your target consumers.
If your goal is to start an online e-commerce business, now is the time to start planning your Ramadan strategy if you want to make the most of this opportunity. Make sure to have a plan in place for the holy month and take advantage of the digital tools at your disposal to make sure your voice is heard.
5 Necessities You Need in Your Closet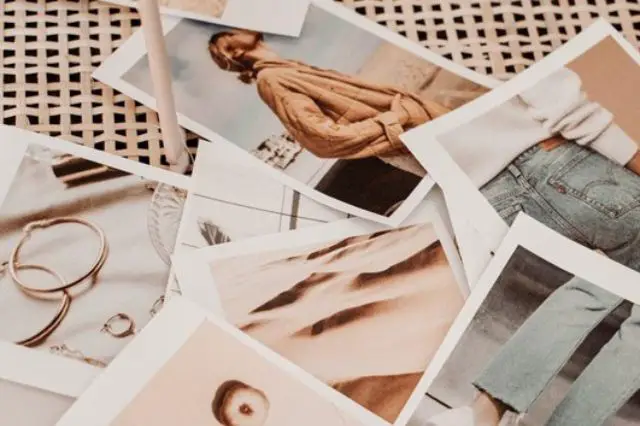 Considering the clothes you own and whether they are essential or not, takes thought into your style, personality, and lifestyle. Depending on your unique needs, what you feel to be essential in your closet may look very different from someone else's. To help you make sense of the clothes you own and whether you need to get rid of some of them or buy new items, here are five necessities you must have in your closet. Review these non-negotiables and start exploring the items in your wardrobe.
1. Your Going Out Dress 
For date nights, nights out with friends, or a spontaneous event, you want to ensure that you have a going-out outfit ready to go. While you might prefer black pants and a nice blouse, you might also consider wearing a little black dress, another kind of cocktail dress for formal occasions. Whether going to the bar with friends or on a romantic date night, the right dress will make you feel confident and ready for the event.
2. Your Go-to Jeans
Jeans are necessary for most people interested in casual daily wear. Jeans are versatile in that you can wear them in different weather conditions and pair them with different tops to create unique outfits.
There are many ways to style jeans, which is why they're essential for most wardrobes. Of course, you want to consider your lifestyle. Jeans may not be your go-to pants if you're a highly active person. And in these cases, you might prefer active workout gear or leggings that work for the office and the gym. There are also many in-between options such as leggings and tights that can work for gym wear and casual wear.
3. Long-sleeved and Short-sleeved T-shirts
For casual daily wear, you'll want an abundance of long-sleeved and short-sleeved T-shirts to wear with different pants. Look for shirts in colors that match your skin tone best, so your outfits always look incredible on you! You could look for thermal knits in the winter and fall, and lightweight cotton or linen T-shirts for the warmer months of the year.
4. A Light Jacket
The right jacket can be all the accessories you need to complete your looks. Get yourself a light jacket that you enjoy wearing, such as a lightweight faux fur leather jacket that pairs well with evening attire. If you're more of a jean jacket fan, these work just as well. Be sure to wear the jacket that is most weather appropriate for the time so that you can stay comfortable and feel stylish simultaneously. Head over to vintage thrift stores near you to find unique options.
5. Camisoles and Undershirts
For layering needs, make sure you have a collection of camisoles and undershirts to wear with your tops. Whether you need an added layer to prevent clothes from looking see-through or, to add a touch of detail to your look, undershirts can be the added essential you need to bring your outfit together. Look for cotton and silk options so you can pair your outfits depending on how formal or informal they need to be for that day. Typically, your silk camisoles will be paired with blouses and blazers for formal evening events, and your cotton ones will be paired with your daily wear items like T-shirts and hoodies.
The Bottom Line
Although everyone's wardrobe is different, there are overlapping essentials that you likely own. Getting your go-to items together is an integral part of creating a sustainable wardrobe that works for you. Consider the items above as you create new looks that showcase your style and personality.