Kids' Nail Art Ideas: 7 Creative and Colorful Baby Blue Designs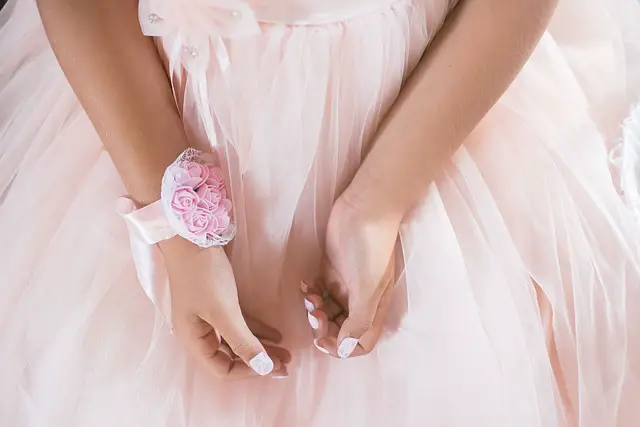 Fashionistas nowadays are fond of nail art designs. Nail art is popular among those who enjoy using vibrant colors or new, fashionable fashion trends.
Consequently, nail art trends are also getting popular among kids. You know how much little girls adore glitter, bright colors, and lovely sparkles. Social media may have contributed to millennial kids' desire to get their nails done.
So, now you know that fancy nail artworks are not just for adults. However, you can use toxic-free nail paints to create kid-friendly nail art. Their nails can be painted in vivid hues or eye-catching patterns to help them feel self-assured.
This post has rounded up some of the most colorful and creative nail designs to create using baby blue color.
1. Floral Nail Art
Everyone loves flowers, including adults and children. Flowers are nature's primary means of expressing joy. On children's nails, a floral pattern design looks terrific. So, you may create any lovely manicure design by adding flowers over a light-colored base coat of nail polish like blue. You could easily achieve a flowery pattern with its tiny leaves and create adorable nail art.
Apply a base coat, preferably a lighter color, like sky blue. Next, design flowers keeping two colors in mind. Use one deep pink in this instance to make a little circle. Apply the lighter shade once the pink is dry to create the remaining few petals, giving an appearance of light and shadow. Add two leaves at each flower's end by drawing them with dark and light green nail paint. Finally, apply a clear base coat once the nail design has dried to get a glossy finish.
You can get these colors from a reliable and reputed nail kit provider. Such brands have various colors to choose from, including baby blue nails. Moreover, such colors are kid–friendly and offer a long-lasting clean look.
2. Rainbow Nail Art
Children adore the rainbow that appears after a rainstorm. Those seven brilliant colors lift the child's soul. A fantastic way to explore colors is to incorporate them into nail art. Children wearing casual clothing stand out because of the rainbow's seven colors. You can create the cutest manicure design by adding some cloud motifs with faces. You can easily create this simple nail design by following a few simple steps.

Apply a light blue base layer of nail paint. Next, add rainbow strips in seven hues to your kid's middle and ring fingers. Include more fun on the ring finger. With white nail polish, make a cloud and give those cloud eyes with black nail paint and a grin with red nail polish. You can also make tiny clouds with other fingers as well.
3. Zebra Stripes Nail Art
The animal stripe pattern has always been a trendy fashion statement, and animal stripes are a perennial favorite for clothing and luggage. Animal-loving children cannot wait to show off their vibrant animal-stripe nails. This nail art doesn't just keep to the standard base coat of white or blue with stripes; it plays around with unusual colors like purple, pink, etc. Even adding a few glittery nail paints enhances the beauty of the design.
Start by applying the first coat of blue nail color. Draw fine stripes with a fine brush after letting it dry. Finally, finish off the nail art by applying the final layer of the top coat.
4. Polka Dot Nail Art
The world's most classic fashion statement is polka dots. They make a terrific accent to a style statement when used as nail art while giving the outfit an immediate trendy and funky vibe. Kids adore wearing polka-dot skirts and dresses, and this is an excellent method to make nail art that matches their attire.
Apply the base coat using blue nail polish. Then, with the help of a toothpick, add tiny white polka dots. Finally, apply the top coat polish to it after it has to get a smooth finish.
5. Panda Nail Art
Panda-themed nails are ideal for providing your child with the Kung Fu Panda experience. You can achieve this by following these steps:
Paint the base blue and let it dry
Use the brush to paint the white panda face on the tip of the nail
Use black paint to draw the lips, ears, and eyes.
For a flawless finish, add a coat of clear nail polish.
6. Beachy Nail Art
Try this cute nail art to complement your child's beach-day outfit. First, painted their nails in baby blue to symbolize various beach elements, such as blue for the ocean and brown for the sand. Complete it by drawing horizontal lines that resemble white, black, and brown waves with a nail art brush.
7. Delicate Nail Art
Despite its simple design, this nail art is stylish and beautiful. Start with painting your kid's nails with blue nail paint and let it dry. Draw the branches on the nails using a fine nail brush dipped in white nail paint. Also, draw circles on its branches to symbolize the fruits using a medium-sized dotting tool coated in brown and yellow paint. Finally, apply a translucent coat to complete it.
Conclusion
Kids like having their nails painted in lovely hues and patterns like adults. You may choose a stunning kid's nail art design from the many options mentioned above. However, remember to choose a design that is simple to execute and will fit your child's short nails with ease. For the safety of your children, use water-based, non-toxic nail paint. Encourage your youngster to experiment with easy nail designs like polka dots or stars.
What Are Fashion Photos and How do They Differ from Ordinary Pictures?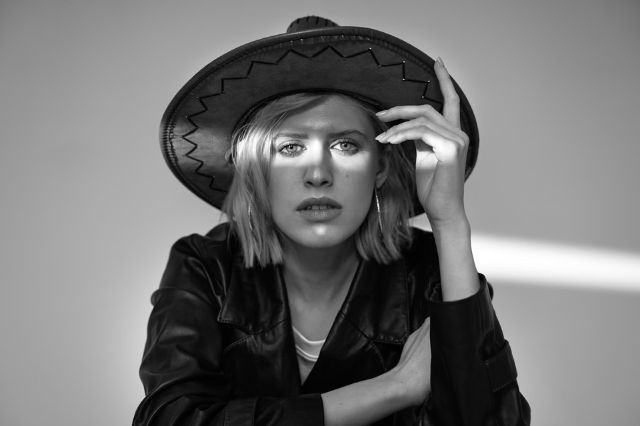 Fashion is a special genre of photography that emerged with the advent of glossy magazines. The author of the first fashion photos is considered to be Edward Steichen, who published a series of artistic shots of the model in a dress by the designer Paul Poiret in 1911. Using revolutionary methods the photographer created a new concept of aesthetics. These pictures did not just show the beauty of the clothes, but emphasized the elegance and charm of the model, offering the viewer an appealing fashion image. Modern fashion photography also relies on the demonstration of a special lifestyle, and spectacular creative compositions.
Features of fashion-photography
Deep retouching. Today, fashion photography differs from ordinary pictures not only in concept but also in through processing. For publication in magazines, every successful shot is deeply retouched. To experiment in a new genre or to style an ordinary photo shoot like a fashion photoshoot you don't have to be a Photoshop virtuoso! It's enough to use the face editor online!
Creativity. If a classic portrait session aims to show the model's naturalness, the main aim of fashion photos is to make the brand or the image memorable, to outline it in comparison with competitors by all means. Hence the abundance of spectacular, though unnatural poses, non-standard construction of the frame, pretentious makeup, and courageous work with light and contrasts.
Special attention to detail. Fashion photography popularizes and sells images that are perfect in every way. Therefore, professional fashion photographers do not have a single superfluous detail in the frame. It often takes days of planning and up to 12 hours of continuous shooting to create one single "gem."
Teamwork. To create an original, "catchy" fashion-image one photographer is not enough! The participation of an experienced lighting designer, makeup artist, costume stylist, and decorator is required.
Conformity to the spirit of the era. As fashion photographs are commercially oriented, they should embody modern ideals, play on hidden desires, and immerse the viewer in a unique atmosphere of style.
Types of fashion photography
Fashion photography proper
Fashion photography in its pure form — these are pictures that can be seen on the pages of glossy magazines. They are created with the participation of famous models, less often – music and movie stars. The main task is to create a special attractive atmosphere, to promote the concept of a certain brand or person. Photographers and stylists work together to prepare for the shoot, creating a specific story, and selecting a model and location. Prepare in advance the style and mood board, and select clothing. The ready concept needs to be approved by the client (brand, magazine, etc.).
This category includes shots of the models showing an ensemble of clothing, shoes, jewelry, and accessories against a neutral background. Nearby there is usually a collage of used closet items with names and prices. Collections of such pictures can usually be seen under the headings "Shoe Trends of the Season", "Must have Spring", and "Top 5 Images for a Date", etc. To select things and create holistic images you will need a stylist.
These can be photos of stylish passers-by on the street (taken with the consent of the "models", of course), used to fill a personal blog about fashion. In this case, the photographer himself must be able to see trends and have a taste in clothes.  Also, the street style category includes shots of models and celebrities, who casually demonstrate pre-selected images. In this case, a photographer could collaborate with a stylist separately.
Reportage pictures from the shows
It is impossible to imagine the analysis of current trends in fashion magazines without reportage shots from the shows of the best designers. The photographer must capture every image presented on the runway. You don't need a stylist for such shooting, but you will need an invitation to the show, the ability to choose informative angles, and to work fast, because the model will not linger on the catwalk, especially for those who didn't have time to make a good shot.
The main accent is on the demonstration of clothing. Images are chosen to stimulate the viewer to buy. Such shoots are usually ordered by Internet stores, fashion designers, and manufacturers.
Trending Short Haircuts for Older Women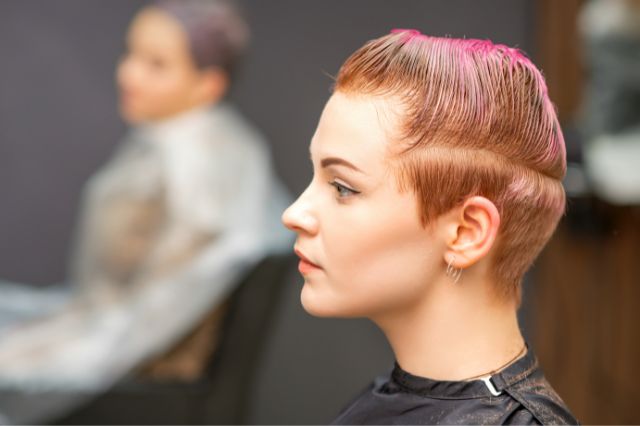 Our hairstyle choices may evolve as we age, and shorter haircuts have become an appealing option for many older women. Short haircuts offer a stylish look and provide ease of maintenance and a new change. There are a variety of short haircuts for older women, and every older woman can find the perfect style to embrace her natural beauty and exude confidence.
When it comes to short hairstyles for older women, it's essential to consider flattering, low-maintenance styles and enhance your unique features.  There are numerous options to choose from that will complement your fashion and lifestyle. Below are some short haircuts for older women that you can try experimenting with for different looks.
1. The Pixie Cut
The pixie cut is a timeless and versatile option for older women. Its short length and layers frame the face beautifully and accentuate your facial features. This haircut offers various styling possibilities, allowing you to add volume, texture, or sleekness according to your preference. 
The pixie cut requires minimal styling time, making it a convenient choice for those with busy lifestyles. Consider adding side-swept bangs or highlights to further enhance the dimension and add a touch of elegance to your look.
2. The Classic Bob
The classic bob is a perennial favorite among women of all ages, including older women. The bob's straight or slightly angled silhouette offers sophistication and elegance. 
Opt for a chin-length bob for a sleek and polished appearance, or go for a slightly longer bob that grazes the collarbone for a softer and more romantic look. You can style this versatile haircut straight, with gentle waves or even subtle curls, allowing you to adapt it effortlessly to various occasions.
3. Layers 
Layered short haircuts add movement and dimension to your hairstyle, creating a youthful and vibrant look. Layers can be incorporated into various short haircuts for older women, such as the pixie cut or the bob, to add texture and volume. 
Wispy layers around the crown can provide height and lift, while longer layers around the face can frame your features and soften your overall look. Talk to your stylist to determine the best layering technique that suits your hair type and desired style.
4. The Crop
The crop haircut offers a sleek and sophisticated option for older women. This short and tailored style exudes confidence and modernity. The crop typically features a tapered back and sides with slightly longer lengths on top, allowing for versatility in styling. 
You can slick it back for a polished appearance or add texture and volume for a more playful and edgy vibe. The crop is an excellent choice for those who prefer a refined and chic look that is easy to maintain.
5. Natural Texture
Embracing your hair's natural texture can be liberating and empowering. Whether you have wavy, curly, or coily hair, short haircuts can enhance your natural texture and celebrate your unique beauty. 
Short hairstyles like the curly bob or the textured pixie cut can embrace your natural curls or waves while providing a fresh and youthful look. Work with a stylist who specializes in textured hair to ensure your haircut complements your natural texture and brings out its best features.
6. A Short Shag
The short shag haircut is a trendy and stylish option for older women looking to add volume and texture to their hair. This haircut features layers throughout the hair, creating a tousled and effortless look. 
The short shag works well with different hair types and face shapes, providing a flattering and youthful appearance. You can enhance the texture by using texturizing products or styling it with a few tousled waves for a playful and modern vibe.
7. An Undercut
An undercut can be a bold choice for those who want to make a bold statement. An undercut involves shaving or cutting the hair extremely short on one side or at the nape of the neck while leaving the rest of the hair longer. 
This style adds an edgy and modern touch to your look, giving you a unique and fashion-forward appearance. It requires regular maintenance to maintain the desired shape, so it's essential to consider the commitment involved before opting for an undercut.
Sporting a Vintage Look: Exploring Retro Sports Clothing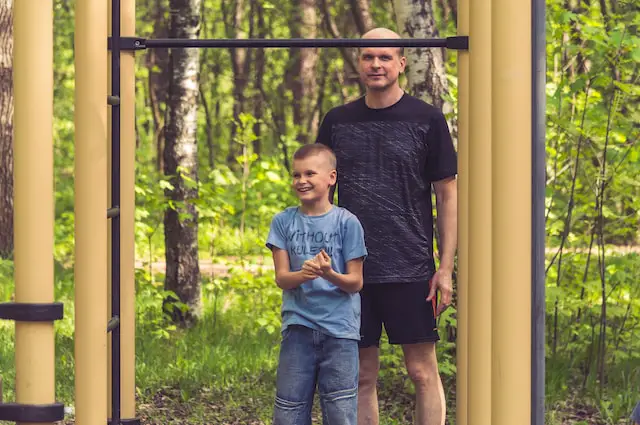 Although new fashion trends emerge daily, discovering a timeless piece can be challenging. Being exceptional requires effortlessly donning something distinct and sophisticated. It is why vintage sports clothing has gained widespread popularity, as it not only exudes elegance but also presents a stylish and meaningful appearance.
It is crucial to possess a thorough understanding of vintage sports apparel in order to showcase a vintage look and stand out successfully. Keep reading to gain insights and discover the appropriate ways to carry a vintage look by incorporating the right sports clothing.
How Should Vintage Sportswear be Worn Properly?
1. Conduct Proper Research
To begin your exploration of vintage sports clothing, it is important to understand the options available in the market. As a result, you can browse online stores or visit local thrift shops to get a sense of the variety of designs and styles available. Take note of the different designs and analyze which ones complement your personal style and preferences. If you have a particular affinity for a specific sports team, you can also search for clothing inspired by that team. For instance, if you are a fan of the Atlanta Hawks, you will surely find vintage sports shirts of your preference.
2. Pay Attention to the Design
A crucial aspect of achieving the vintage look is a thorough understanding of the design elements in vintage outfits. This entails familiarizing yourself with the apparel's color schemes, artwork, and overall design. For instance, you might opt for a minimalistic white t-shirt adorned with the artwork of the Chicago Cubs, a baseball team. Alternatively, a vibrant t-shirt featuring the Cubs logo could catch your attention. Regardless of your choice, ensure that the selected outfits align with your personal style and enhance your overall appearance.
3. Mix and Match
Your preferred vintage Yankees shirt is a versatile addition to your modern wardrobe, seamlessly complementing various contemporary outfits. For instance, you can effortlessly pair it with sneakers and pair them with a hat. Additionally, simple-looking vintage t-shirts perfectly complement jeans, offering endless possibilities to create fresh and stylish looks every day. With your vintage sportswear collection, you will always have ample opportunities to explore and experiment with different styles.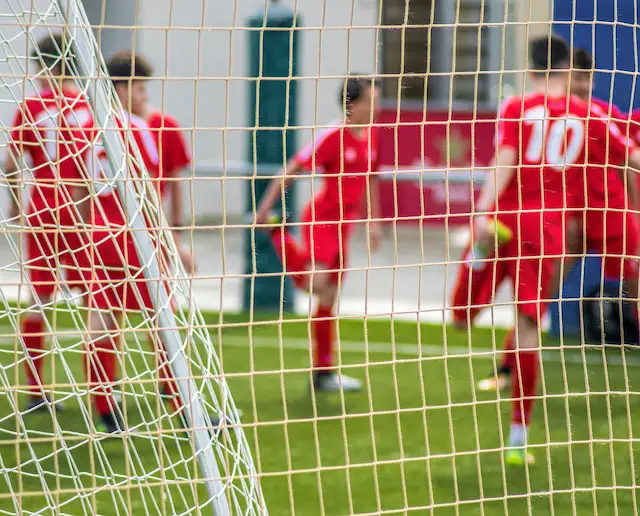 4. Be Sure to Choose the Right Size
When selecting the appropriate vintage attire, it is important to ensure it fits properly. To avoid appearing awkward, it is crucial to be mindful of the size of the outfit we choose to wear. Additionally, it is worth noting that the sizing of vintage sports clothing may differ from that of contemporary garments. Therefore, it is essential to prioritize finding well-fitting sports t-shirts or sweatshirts that enhance your overall appearance and make you look striking.
5. Understanding Retro Color Scheme
Retro color schemes often incorporate secondary colors such as vibrant tangerine oranges, teal blues, and apple greens. They may also include neutral shades like creamy hues, yellows, yellow-browns, teal, pale peach, brownish oranges, and various pastel colors. If you aim to capture the essence of a specific decade, such as the 70s or 80s, selecting the appropriate color shades associated with that particular era is crucial. Therefore, when choosing your outfit, it is important to consider the colors as they convey significant meaning.
6. Being Confident
Regardless of your choice, whether it be basic vintage college apparel or a simple baseball sweatshirt, it is essential to wear them confidently. After all, confidence is the ultimate factor in looking impeccable in whatever we wear. Additionally, vintage sports outfits have a simplistic charm that requires the added touch of confidence to bring out the best in you. Ultimately, embodying the styles of champions necessitates confidence to carry them flawlessly.
Endnote
Opting for vintage sports apparel enables you to create striking style statements daily. However, understanding how to wear them appropriately is crucial to express the essence of the admired champions. Furthermore, determining the purpose behind embracing such a retro look aids in selecting the perfect attire that aligns with your intentions. 
Immerse yourself in vintage fashion, allowing your unique sense of style to shine through with the enchantment of past eras. Select your favorite attire, considering the appropriate color, design, and size. Explore various modern outfit combinations to complement your chosen attire. Enhance your vintage look by incorporating classic sports accessories such as a hat or a watch. Embrace the significance of honoring a legendary player or team while sporting this timeless style.