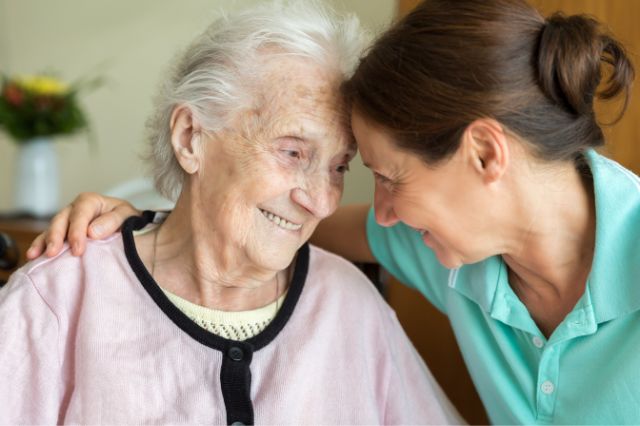 With over 55 million people worldwide (as of 2020) living with dementia, the chances are that you will know someone who has the condition. Dealing with it on a daily basis is stressful for both the patient and their relatives; the problems of memory loss, confusion, and repeating questions can be draining for all involved.
Naturally, early diagnosis will help the sufferer and their family understand what is going on and put them on the road to getting the correct treatment. However, as the condition worsens, residential care may well have to be considered, which no relative takes lightly and can be very stressful in and of itself.
Is All Dementia the Same?
There are many different forms of dementia, and some of them exhibit their unique symptoms at various stages. In some cases, early diagnosis is not always possible due to the slow development of symptoms, but once diagnosed, many types of dementia can be managed and treated so that the patient can make the most of living with their condition.
For example, Lewy body dementia treatment includes medications that need to be tuned to the person individually. The use of physical, occupational, and speech therapies along with psychotherapy will help with the overall wellness of the patient. Thanks to treatment, coupled with support from family and friends, the patient can continue to enjoy their lifestyle and manage their symptoms for as long as possible.
How Can You Help Someone Living with Dementia?
As the relative or friend of someone with dementia, remember that they are still the same person you know and love. Try not to be too stressed yourself; your loved one has a condition and needs your support more than ever, and it's almost guaranteed that they would support you in the same way if the tables were turned and you were the one in need.
Ultimately, dementia is challenging no matter from what angle you look at it; however, by focusing on the positives, engaging in things that you both enjoy together, and supporting your loved one overall, you and they both can make the most of the time they have left.
Furthermore, when the time comes that they need full-time care at a care facility, it's important to choose one that's close by so that your loved one isn't isolated and everyone they know and love can travel to visit them without long journeys.
How Do You Handle Having Dementia?
Everyone experiences dementia in a different way, so your approach may need fine-tuning to suit your particular needs, lifestyle, and symptoms. Whatever you do, though, don't hide away – stay in touch with your family and friends and go out and make even more.
Join a social group or hobby club, keep your mind and body active, eat well, and exercise if you can, and you'll be able to enjoy life to the fullest and reduce your symptoms. Plus, if you have someone helping to care for you, you'll be able to enjoy an improved lifestyle and a greater sense of safety and freedom from your illness.
What's more, recently, more and more dementia-friendly groups have become available. You can visit cinemas, leisure establishments, and enjoy days out with other members of such groups – all of which help keep your mind and soul positive and active.
Remember, life does not stop because you have been diagnosed with dementia; in fact, it can open up a whole new adventure in terms of meeting new people and getting involved with exciting hobbies.
Should You Tell People?
Yes, definitely – dementia is nothing to be ashamed of. Still, despite that being said, only tell people when you are ready to do so. Even better yet – do more than that; explain how it affects you and what you have trouble with, and you will be pleasantly surprised at how helpful and understanding people can be. Some may treat you differently, but don't take this as an insult – they just might not understand, and you can help by educating them about the condition and how they can help you.
Overall, it's crucial to remember this fact: you are still you, and you don't need to think of or treat yourself any differently. However, you can't control others' thoughts and feelings; you may even lose touch with some old friends – after all, not everyone can be accommodating with dementia, which can hurt. However, with support from your closest family and loved ones combined with all those new friends you'll probably be making, you can still get out there and enjoy a vibrant social life. Just don't isolate yourself, and you'll never go wrong.
How Can You Help Yourself?
All that nutritional and health advice that you were told all your life will help you stay active and at your best; eat a healthy diet, exercise often, get plenty of sleep, keep up your social life, and undertake therapy as and when needed, and you'll be well on your way to making the most out of life with dementia.

Assisted Living vs. Home Care: A Comparison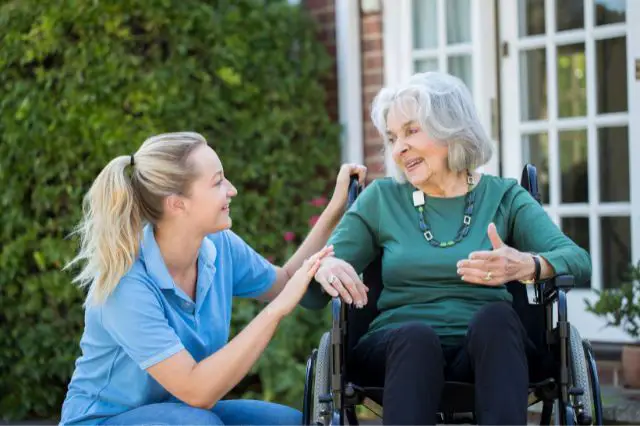 How to approach elderly care is a tough decision for any family –but what's the best solution for your loved one?
Depression, dementia, and chronic illnesses can be debilitating to many, and these diseases or behavioral health issues may not be treated as well by some at-home family caregivers.
That's why many people are turning to assisted living communities as a long-term option that will allow their elderly loved ones to live out their days in comfortable surroundings while being supported by expert caregivers.
Why Choose Home Care?
Home care allows seniors to stay in their homes while receiving daily support.
Some seniors choose home care because they need assistance with general daily tasks.
Home health agencies are there to offer vital services for seniors looking to keep their independence and enjoy a familiar environment.
Home care enables elderly people to live independently for as long as possible, and that's what many want.
Here are three good reasons to pick home health care:
Home health agencies offer services that enable seniors to stay in their homes but receive the attention they need if necessary.
Home care keeps seniors close to their loved ones
Home care agencies have trained caregivers on hand 24/7 to help with day-to-day activities
Why Choose Assisted Living?
Assisted living is a good choice for seniors who are living independently at home but are in need of some extra assistance. Assisted living provides a comfortable environment for seniors to receive daily care, and allows them to maintain their privacy and independence.
Some seniors choose assisted living because they need help with daily tasks such as bathing, dressing, preparing food and medications, or managing their finances. Assisted living communities offer care and nursing services that can help seniors maintain their independence while staying in familiar surroundings.
Here are a few good reasons to pick an assisted living facility.
Assisted living communities provide safe environments for seniors
These communities have expert staff on hand 24/7 to help with day-to-day activities
Assisted living communities offer services that enable seniors to stay in their homes
Assisted living communities have professionals trained in caring for people with disabilities who can help with daily tasks such as learning how to eat, hygiene, and managing medication.
What's the Best Option for Your Elderly Loved One?
Deciding which option is best for your loved one is a tough decision for any family, you must take into consideration your loved one's health as well as your own family's needs.
There will be things like specific medical services that your elderly loved one is likely to need as they age that you want to ensure are met, and it's worth noting that some assisted living communities are better equipped with medical facilities.
It's also important to think about how your loved one would feel in either option.
Assisted living might not be suitable for some seniors who want to live independently, especially if they want to stay in their own homes, but it might be the best option for seniors with more complex needs.
Making the Transition Easier
Helping your elderly loved one make the transition from fully independent living to living with some kind of help, be that home care or in an assisted living setting, isn't always easy, but it can be done by discussing your options with your elderly loved one.
When you've chosen the best option for your loved one and that option has been agreed upon, remember that it's important to allow your loved one the space to make their own decisions.
There will be many things your loved one will need to come to terms with, and the mental health implications are just one of them.
Your loved one will need time to adjust, and the best way to help them is to make it as easy as possible for them in the short term.
This includes:
Assigning a trusted family member or friend as caretaker of your loved one's medical concerns so that you can stay out of their way. You can still check in on them from time to time, and speak with someone about any problems that arise.
Provide your loved one with regular updates about any health issues or changes, including medication changes.
Keeping regular appointments with a skilled nursing or geriatric care practitioner who will be able to provide the kind of advice you need when it comes to your loved one's healthcare needs.
Regularly discuss changes with your older loved one so that they are comfortable with the transition and you know how to act in their best interest.
By keeping regular appointments and discussing the needs of your loved one, you can ensure that they are comfortable with the transition and that the stress of the situation isn't too much for them.
Help Your Loved One Stay Independent
In some cases, your elderly loved one can remain independent for as long as possible in a nursing home or assisted living facility, but at some point in their life, they may require a more intensive level of care to ensure their safety and comfort.
In these cases, you should always make sure you place your elderly loved one in the best possible care when they need it the most.