Peace of Mind: The Importance of AC Warranty Protection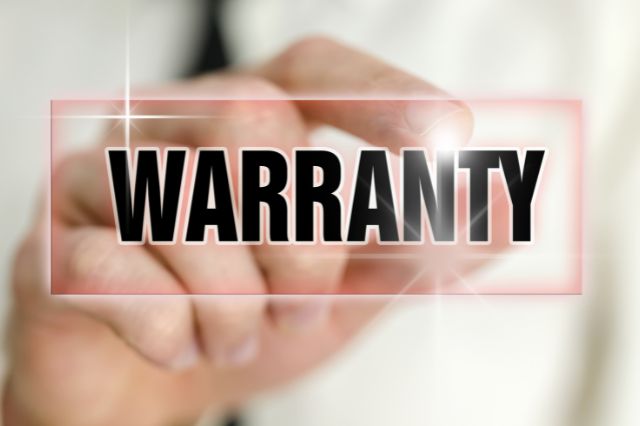 Homeownership brings welcome relief from rent and gives people a place to call their own. The many components of homes can break down without warning and cause stress. Thankfully, there are warranties available to combat repair costs and give homeowners peace of mind. 
What Are the Benefits of AC Warranties?
AC systems last 10 to 20 years but can break down at any time. Older systems are especially vulnerable to breakdowns and repair issues. Homeowners need to be aware of their options for warranties. With warranty protection for your AC, you will have greater peace of mind. Consider the following benefits of these warranties. 
One significant benefit of home warranties is a reduction in repair costs. When homeowners have warranty coverage, they only need to pay a small service fee. The warranty covers the rest of the cost of repairs, giving homeowners a break on their expenses. 
Homeowners do not have to own new systems and appliances to get warranty coverage. AC systems can be covered regardless of their age or the type of system. 
AC warranty protection ensures homeowners can obtain quick repairs when issues arise. Waiting for repairs because of the cost can lead to breakdowns and damages that become increasingly expensive. 
Homeowners with AC warranties worry less about their home systems. Worrying about the cost of repairs can become a constant source of stress. 
Purchasing an AC warranty protects a homeowner's investment. These optional service plans go beyond the short warranties offered by manufacturers. Homeowners can renew this coverage for the life of their AC systems. 
What Does an AC Warranty Cover?
A home's HVAC system is critical for comfort all year. Most homeowners would consider AC systems essential. Without an AC system, homes become increasingly uncomfortable. 
AC warranties are important for keeping systems operating efficiently. The following are some of the coverage areas for these warranties. 
Air handlers
All vital AC parts
Ductwork
Before selecting an air conditioner home warranty, homeowners must learn about their options. Research allows homeowners to discover the options and determine which type of home warranty will bring the greatest peace of mind. 
How to Choose an AC Warranty
Choosing an AC warranty is one of the most essential things homeowners can do to protect their systems. The following tips should make finding a home warranty easier and less daunting. 
Research the options and ask for written estimates before selecting a company. Compare the costs and area of coverage to determine which will offer the best level of protection. Do not skimp on coverage. 
Vet the company carefully before deciding on a warranty. Read customer reviews and learn as much as possible about the services offered by the company. If there are many poor reviews, homeowners should keep looking. Never settle for a company that offers poor customer service. 
Get everything in writing. Read the fine print so there are no surprises when it comes time to file a claim. Ensure the company offers an easy approach to filing a claim. 
Discover Additional Information About Home Warranties
Home warranties cover the major systems of homes, including appliances, HVAC systems, electric systems, and plumbing. These warranties offer great peace of mind for homeowners worried about paying for repairs. Start the research process now to find the perfect AC warranty to keep your air conditioning system working efficiently. 
Furniture Shopping Tips: How to Select Quality Pieces That Last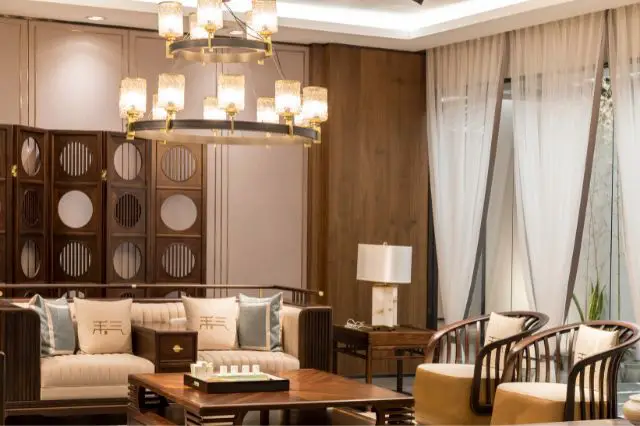 When it comes to shopping for furniture, everyone can use some valuable tips. Whether you're exploring local furniture stores, planning to buy furniture online, or hunting for the perfect dining table, this guide will equip you with the knowledge you need. In a world with many furniture stores and options, making informed choices is critical to finding quality furniture that transforms your space.
Understanding your needs
Before you embark on your furniture shopping journey, take a moment to understand your needs. Are you furnishing a cozy family room, buying used furniture, upgrading your elegant dining room, or searching for sleek and clever storage solutions? Knowing your specific requirements will keep you focused and prevent impulsive purchases.
Exploring different types of furniture
Furniture comes in various forms, from side tables and classic dining tables and chairs to modern storage space solutions like dressers and desks. To maximize your space, explore different types of furniture from reputable brands like Ferm Living Furniture and consider how each piece contributes to your interior design.
Quality furniture over price
One of the most critical furniture shopping tips is prioritizing quality over price when buying furniture anywhere. While chasing lower prices is tempting, investing in well-made furniture is a better deal. Quality pieces are built to last and often come with comprehensive warranties, providing long-term satisfaction and peace of mind.
Online retailer vs. traditional retail store
The choice of where to shop is a significant decision. Traditional brick-and-mortar furniture stores offer a tactile shopping experience, allowing you to see, touch, and test the furniture. In contrast, modern shopping online provides convenience and access to an extensive selection, enabling you to compare prices and styles from the comfort of your home.
Budgeting wisely
Establishing a budget is a fundamental step in your furniture shopping journey. Determine a clear budget range per furniture store you visit and stick to it. This disciplined approach to select furniture will help you make informed decisions when buying furniture and find pieces that offer the best value for your hard-earned money.
Consider your space
To ensure your new furniture fits seamlessly into your space, take precise measurements of your room's dimensions and layout. This ensures you select appropriately sized pieces that offer functionality without overwhelming the room.
Style and aesthetics
Your furniture should align with your style and complement your home's aesthetics and furnishings. Consider color, design, and fabrics to create a cohesive, visually appealing look reflecting your unique taste.
Materials and construction
The materials and construction of furniture are critical factors in determining its durability. Look for pieces made from solid wood, sturdy metals, or other high-quality materials. Pay close attention to construction details, such as joints and finishes, to ensure your furniture stands the test of time.
Test before buying furniture
Comfort should be a top priority when selecting furniture, especially chairs and sofas. Before purchasing, test the comfort level by sitting or lying on them whenever possible. Ensure that they meet your standards for relaxation and ergonomic support.
Return policies and warranties
Regardless of where you decide to shop, always inquire about the store or online retailer's return policies and warranties. Understanding your return shipping options in case of any issues or defects is crucial for a hassle-free shopping experience.
Finding discounts and deals
Who doesn't love a good deal? Compare costs across different stores and retailer websites to secure the best prices. Additionally, watch for seasonal store discounts and special store promotions that can help you snag your desired accessories and pieces at a lower price.
Parting words
Furniture shopping is an exciting endeavor that allows you to shape your living space according to your vision. By following these furniture shopping tips, you'll be well-equipped to make informed decisions and pick furniture that aligns with your budget, style, and practical needs. Remember, your home reflects your personality, so take your time, savor the process, and invest in pieces that blend comfort and style for years.
4 Ways to Give Your Kitchen a New Look for a Fraction of the Cost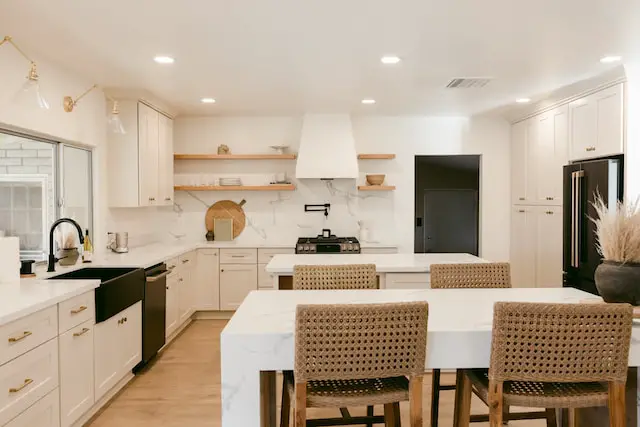 Remodeling or transforming a kitchen can be one of the most budget-straining endeavors, depending on the areas and items that need replacement, a fixture, or an overhaul. Needless to say, wanting to make the most out of a constrained budget is most homeowners' dream.
However, you don't have to spend a fortune if you only want to change the feel and look of your cooking room. Four highly impactful undertakings can transform a dull, bland kitchen into a charming, inviting one. Let's take a look at them!
Play with the light
Without a doubt, the lightning in a room is among the most potent factors that can set the room's ambiance, feel, and atmosphere. Depending on the vibrations you want your kitchen to exude, you can opt for mood-changing kitchen lighting that approaches four different styles:
Ambient lighting. Suppose your kitchen serves many other purposes behind cooking and serving meals, such as spending relaxing evenings with family or friends. In that case, ambient or mood lighting can make the space even more inviting and welcoming. You want the light to be balanced and well dispersed, illuminating specific corners while leaving other spots in the darkness. Strip lights, lamps, and task lighting can all be added for an extra touch of intimacy.
Decorative lighting. This is all about adding aesthetics and emotions to an already well-functioning kitchen, focusing on specific areas you want to bring to attention or simply adding light for ambiance. Options are endless since you can install all sorts of illuminating systems, such as wall lights, pendants, chandeliers, cove, sconces, and so on.
General lighting. General lighting facilitates rooms designed with facility and practicality in mind. It provides the space with a non-specific brightness and can be adjusted according to the purpose you want the space to serve. You can, for instance, use recessed fixtures or ceiling-fixed lighting that shines light on the walls.
Task lighting. As the name suggests, you can opt for this alternative if you want to illuminate different places in a room with ambient light. Consider allowing enhanced light on spots such as the sink or stove, or other areas where you want to see details better.
Change or reface kitchen cabinets
Who says kitchen cabinetry must be discarded and substituted on a predetermined schedule? Suppose the construction, materials, and maintenance procedures have maintained it in good shape, and it doesn't present mold, swellings, or other types of damage. In that case, there's no logical reason to hurry and do away with it.
You can simply reface cabinets that look tarnished and worn out. Numerous brands are providing all sorts of solutions, like replacement kitchen cabinet doors. Hence, the chances of finding something to suit the style and construction of your cabinetry are considerably high.
On the flip side of the coin, if you're seeking a dramatic transformation in your kitchen that can completely overhaul its appearance and ambiance without necessitating additional minor alterations, opting to replace the entire cabinetry when the opportunity arises can be a highly effective endeavor. Not only can this potentially increase the resale value of your home, but it can also provide enhanced practicality and functionality.
By exploring options from suppliers such as kitchen warehouse ltd, you can discover attractive deals and a diverse array of models, guaranteeing both high quality and durability that will withstand the test of time and maintain an impeccable appearance.
Whether you have budget constraints or not, a wealth of quality furniture is available online, providing a vast array of options. It's just a matter of the amount of time you're willing to invest in discovering a model that compliments your kitchen's layout, fulfills your requirements, and meets your personal preferences.
Save the well-functioning appliances
Everyone loves new, last-generation appliances in their kitchen that can facilitate and streamline their daily tasks, making their lives easier. But these days, such purchases come with a pricy tag. If your appliances are still working, you might save a lot of money by keeping them, whether it's the microwave, fridge, or dishwasher you are eyeing. Besides buying new items, you'll likely have to add the cost of plumbing, fittings, and other adjustments.
You can cut unnecessary expenses by looking for services that fix appliances or even do the repair yourself with the help of DIY tips and tricks on the internet, if you have a minimal skill level and can pinpoint what's malfunctioning.
Some often-fixable appliances can be the dishwasher, microwave, water heater, and other low-maintenance items. Information about repairing kitchen appliances can be found everywhere and the online marketplace for service parts is expanding. As long as your appliances are functional or can be replaced, you can put away a substantial amount of cash by resorting to other methods besides replacing them.
Consider a backsplash
The backsplash can breathe some fresh air in without costing you a fortune. It is often regarded as one of the most cost-effective yet rewarding kitchen changes since it gives a new overall look and can be done quickly, without professional help.
It's a budget-friendly and effortless process, plus you'll have many options for style, materials, and colors.
For instance, you can choose backsplashes made from one of the following popular materials:
Granite
Glass tile
Marble
Glass
Ceramic
Quartz.
To DIY or hire a professional?
The internet abounds in DIY tutorials and ideas, one piece more explanatory than the other. The kitchen is one of the favorite areas that visual content creators are betting on since it's one of the rooms that needs the most renovations and fixes and has the most potential for decoration exploration.
However, an aspect that weighs potentially just as much as the specific overhauls, fixes, replacements, and other kitchen remodel options is how much you'll rely on your skill or an expert's help.
In this regard, it's essential to assess your skill and the difficulty level of the transformation you're about to make to determine whether you can handle it on your own. For additional assurance that the outcome lives up to your expectations, try to reach out to someone with expertise.
Timeless Elegance: Column Radiators in Contemporary and Classic Homes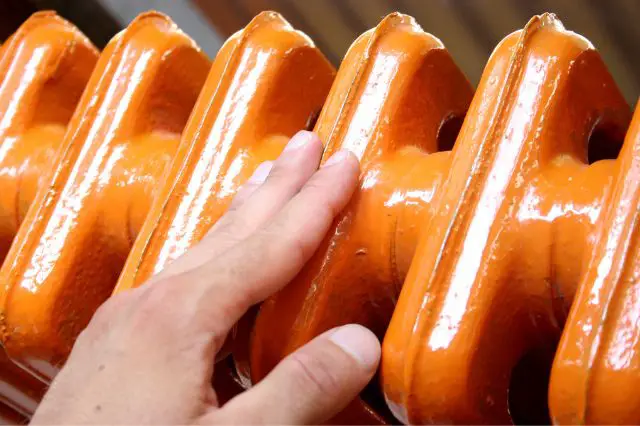 Radiators have come a long way from being mere heat-emitting appliances to becoming integral elements of interior design, from modern designs like the towel rail to designer options in bright colours. In the realm of home heating solutions, it's column radiators that have stood the test of time, offering both functionality and aesthetic appeal.
These radiators, with their classic design and modern adaptability, effortlessly blend into both contemporary and classic homes, enhancing the overall ambience while providing warmth. Let's delve into the world of column radiators and discover how they bring timeless elegance to a range of interior styles.
The Classic Charm of Column Radiators
Historical Origins
Column radiators, also known as columnar or cast iron radiators, trace their origins back to the 19th century. Initially designed as a practical heating solution, these radiators were known for their robust construction and efficient heat distribution. Their popularity grew rapidly, and they soon became a staple in homes, schools, and public buildings.
Design Aesthetics
What sets column radiators apart is their iconic design characterized by a series of vertical columns that release heat. This distinctive aesthetic evokes a sense of nostalgia, harking back to a time when craftsmanship and attention to detail were paramount. The elegance of column radiators lies in their ability to seamlessly blend functionality with artistry, making them a perfect fit for various interior design styles.
Contemporary Adaptation
Sleek Versatility
In a modern context, column radiators have undergone a transformation to suit contemporary tastes. While maintaining their classic charm, these radiators now come in various sizes, materials, and finishes, allowing them to complement a wide range of interior aesthetics. Whether your home boasts a minimalist, industrial, or Scandinavian design, there's a column radiator to match.
Efficient Heating
Beyond their looks, column radiators continue to excel in their primary function – heating. Modern column radiators are designed with enhanced heat efficiency in mind. Their advanced construction materials and design ensure rapid heat-up times and even heat distribution, creating a cosy living space while reducing energy consumption.
The Timelessness in Classic Homes
Heritage Homes and Beyond
In classic and period homes, column radiators seamlessly merge with the existing architecture. These radiators not only provide efficient heating but also enhance the authenticity of the space. Whether you have a Victorian, Georgian, or Edwardian home, column radiators can be chosen to match the era, preserving the historical charm while offering modern heating capabilities.
Creating Focal Points
Column radiators have the unique ability to serve as both functional elements and captivating focal points. Placed under windows, they provide an efficient solution for heat distribution while also framing the view outside. When positioned as standalone pieces, they draw attention, becoming conversation starters that add character to the room.
Installation and Maintenance
Easy Integration
One of the significant advantages of column radiators is their ease of installation. With modern manufacturing techniques, these radiators are designed to be lighter without compromising on durability. They can be easily integrated into existing central heating systems without the need for extensive modifications.
Low Maintenance
Column radiators, whether in classic or contemporary designs, are built to withstand the test of time. They require minimal maintenance, making them a convenient choice for homeowners. Periodic cleaning and occasional checks are usually sufficient to keep them in excellent condition.
In the ever-evolving world of interior design and heating solutions, column radiators stand tall as timeless pieces that effortlessly bridge the gap between classic and contemporary aesthetics. From their historical origins to their modern adaptations, these radiators exude an elegance that complements any space they grace. Whether you're reviving the charm of a classic home or embracing the sleekness of modern design, column radiators offer both warmth and style, making them an indispensable element of interior decor that transcends time.