Ideal Security Camera Types for Your Family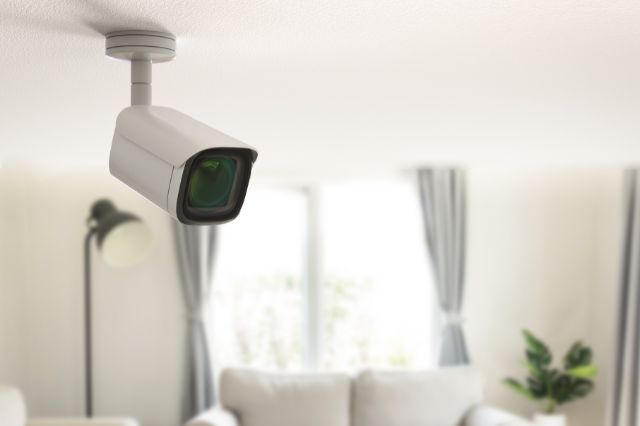 Home security solutions improve the safety and security of your home. That is why it makes sense to have security cameras installed, so you can keep an eye on your property even when you're elsewhere. Even if you spend long hours at work, having security cameras in your residence can help you look after your loved ones.
Here are the ideal types of security cameras that are a common sight in residential areas.
Indoor and Outdoor Options:
Two of the main categories for home security cameras include indoor and outdoor models. You can find several subcategories under them. Outdoor CCTV camera systems are sturdy and weather-resistant. That is the primary difference between indoor and outdoor models. Some buyers make the mistake of getting a series of indoor cameras, thinking that they can designate a couple of them for outdoor use anyway. Doing that, though, will compromise the cameras and lead to permanent damage. That's why you need to be careful about choosing your indoor and outdoor CCTV solutions.
Wired Security Cameras
You'll also encounter wired CCTVs when you shop for indoor and outdoor home security cameras. The models are linked to a central recording device, usually by an ethernet cable. They are often dome cameras that you see on ceilings and are capable of capturing a wide field of view inside the home.
Wireless Security Cameras
Wireless or wi-fi cameras connect to the wi-fi network and store video content in the cloud. The cameras are easy to install. Since they're wireless, you don't need a cable to transmit the feed. However, you still need to keep these models plugged in to ensure they continue working.
Wireless Outdoor Models
When you shop for options, explore outdoor wireless models. They're close to what an indoor camera is, except that they are weather-resistant. The models also tend to be larger, making them easier to spot. That also helps as the sight of CCTV cameras is often enough of a deterrent for most criminal elements that might target your home. A security camera that's big and visible can easily discourage them from going through with any plans they might have that involve compromising your home's security.
Wire-Free Outdoor Cameras
Wireless security cameras are often powered by batteries. They don't need to be plugged in, but the limited power means their recording time is limited. As for features, they have the same features as wireless cameras. Some wireless cameras can be attached to a solar panel, though. That can keep the batteries charged, so you won't have to worry about your CCTV system dying on you when you need it. You never know when emergencies might develop, so ensuring that your outdoor cameras keep running 24/7 will help in your efforts to keep your household safe.
Floodlight Cameras
Floodlight cameras are outdoor wireless CCTV systems. When the cameras are turned on, the lights are on, too. This feature helps scare off criminal elements. The lights also help ensure that the cameras receive a clear video feed. The lighting can be powered by an outlet or an existing lighting wire. Get a professional to handle the task for you to prevent any mistakes. Any errors in the installation process could compromise your CCTV systems or light. An expert will know how to get this right. They have the tools, skills, and experience to ensure a speedy, error-free installation.
Video Doorbells
Aside from cameras, you'll want to install a video doorbell, too. It's helpful to have a record of anyone who tries to get through your front door. Also, these security systems have the helpful feature of allowing you to talk to and communicate with people on the other side of the screen. That way, if you have a package coming in and no one is home, you can inform the delivery personnel where they can hide it so it would be safe from potential burglars. Many homes have witnessed burglars taking off with the packages left on their yards, front doors, and porches, so having a video camera to record everything will help keep your packages safe from these criminal elements.
Should You Get a Home Security Camera?
If you have security concerns, upgrading your home security with CCTV systems is a smart move. Decide whether to go for indoor or outdoor systems or both. That way, you can protect the perimeter of the property and your family inside the home. If you have privacy concerns about indoor cameras, though, explore outdoor models. If you have pets or kids, though, an indoor camera will ensure that you can look in on them any time, day or night. That's one way to keep your loved ones safe even when you're not home. They also come in handy if an intruder gets inside or if there's a storm. The cameras let you know what's happening, so you can be sure your household is safe.
Peace of Mind: The Importance of AC Warranty Protection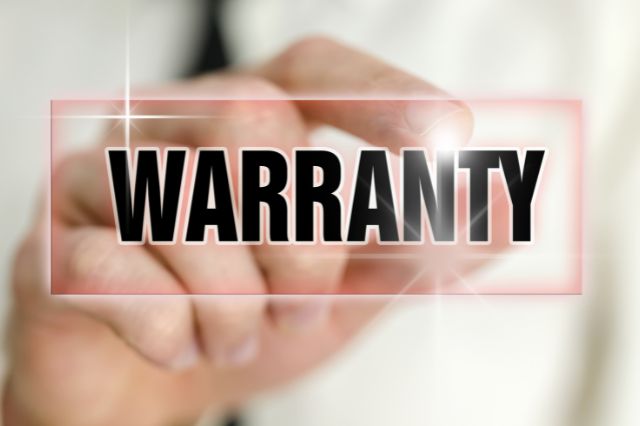 Homeownership brings welcome relief from rent and gives people a place to call their own. The many components of homes can break down without warning and cause stress. Thankfully, there are warranties available to combat repair costs and give homeowners peace of mind. 
What Are the Benefits of AC Warranties?
AC systems last 10 to 20 years but can break down at any time. Older systems are especially vulnerable to breakdowns and repair issues. Homeowners need to be aware of their options for warranties. With warranty protection for your AC, you will have greater peace of mind. Consider the following benefits of these warranties. 
One significant benefit of home warranties is a reduction in repair costs. When homeowners have warranty coverage, they only need to pay a small service fee. The warranty covers the rest of the cost of repairs, giving homeowners a break on their expenses. 
Homeowners do not have to own new systems and appliances to get warranty coverage. AC systems can be covered regardless of their age or the type of system. 
AC warranty protection ensures homeowners can obtain quick repairs when issues arise. Waiting for repairs because of the cost can lead to breakdowns and damages that become increasingly expensive. 
Homeowners with AC warranties worry less about their home systems. Worrying about the cost of repairs can become a constant source of stress. 
Purchasing an AC warranty protects a homeowner's investment. These optional service plans go beyond the short warranties offered by manufacturers. Homeowners can renew this coverage for the life of their AC systems. 
What Does an AC Warranty Cover?
A home's HVAC system is critical for comfort all year. Most homeowners would consider AC systems essential. Without an AC system, homes become increasingly uncomfortable. 
AC warranties are important for keeping systems operating efficiently. The following are some of the coverage areas for these warranties. 
Air handlers
All vital AC parts
Ductwork
Before selecting an air conditioner home warranty, homeowners must learn about their options. Research allows homeowners to discover the options and determine which type of home warranty will bring the greatest peace of mind. 
How to Choose an AC Warranty
Choosing an AC warranty is one of the most essential things homeowners can do to protect their systems. The following tips should make finding a home warranty easier and less daunting. 
Research the options and ask for written estimates before selecting a company. Compare the costs and area of coverage to determine which will offer the best level of protection. Do not skimp on coverage. 
Vet the company carefully before deciding on a warranty. Read customer reviews and learn as much as possible about the services offered by the company. If there are many poor reviews, homeowners should keep looking. Never settle for a company that offers poor customer service. 
Get everything in writing. Read the fine print so there are no surprises when it comes time to file a claim. Ensure the company offers an easy approach to filing a claim. 
Discover Additional Information About Home Warranties
Home warranties cover the major systems of homes, including appliances, HVAC systems, electric systems, and plumbing. These warranties offer great peace of mind for homeowners worried about paying for repairs. Start the research process now to find the perfect AC warranty to keep your air conditioning system working efficiently. 
The Advantages and Disadvantages of Installing a Motorized TV Lift in Your Home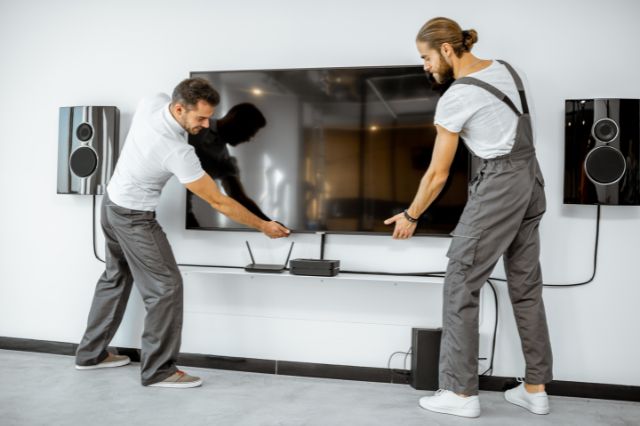 In recent years, home automation has become increasingly popular, and one of the latest trends in this field is motorized TV lifts. This special mechanism is designed to hide your LED screen when it's not in use, so it won't take up any unnecessary space in your living room or bedroom. The construction can provide more free space in your dwelling, and protect your expensive television if, for example, your kids are too active or you just do not want to draw attention to this device.
To find the most popular types of automated television lifts, and see how they can be installed in your home, follow this page https://www.progressiveautomations.ca/pages/motorized-tv-lifts and enjoy the options. In this article, we'll explore the advantages and disadvantages of installing a motorized TV lift in your home.
Discover a New Trend of Home Automation in the Form of a Motorized Lift for Your LED TV
According to a recent report by Grand View Research, the global market for motorized TV lifts is projected to reach USD 491.9 million by 2027, growing at a CAGR of 7.1% from 2020 to 2027. This growth can be attributed to factors such as the increasing demand for home automation systems, rising disposable incomes, and the need for space-saving solutions in smaller homes and apartments.
One emerging trend in this space is the installation of motorized TV lifts, which provide a stylish and practical solution for managing your television. A motorized TV lift not only adds an element of luxury to your living space but also provides a practical solution to manage your TV. With the touch of a button, you can easily lower or raise your TV, allowing you to enjoy your favorite shows and movies from different angles and heights.
What Models of TV Elevators are Available for Installation
There are many different models of TV lifts available, each with its own set of features and benefits. Some are designed to be mounted on the ceiling, while others can be installed on a piece of furniture, such as a cabinet or a dresser. Some lifts can even swivel or tilt, giving you more control over the viewing angle of your TV.
If you're considering a motorized TV lift, it's important to choose the right model for your needs. Factors to consider include the size and weight of your TV, the height of your ceiling or furniture, and the amount of space you have available. You'll also want to consider the features of the lift, such as the speed of the motor and the level of noise it produces.
Is It Difficult to Implement DIY Motorized TV Lift Project?
While some people choose to install their motorized TV lifts themselves, it's important to note that this can be a challenging project. In order to ensure that the lift is safe and effective, it's important to have a solid understanding of electronics, mechanics, and woodworking. If you're not comfortable with these skills, it's best to hire a professional to install your lift for you.
Key Pros and Cons of Setting Up an Automated Television Elevator
Now that we've discussed some of the basics of motorized TV lifts, let's take a closer look at the advantages and disadvantages of installing one in your home.
Advantages:
Space-saving: One of the biggest advantages of a motorized lift is that it allows you to reclaim space in your home. When your television is not in use, it can be hidden away in a cabinet or other piece of furniture, freeing up valuable floor and wall space. This is particularly useful for those living in smaller homes or apartments where space is at a premium.
Enhanced viewing experience: Another advantage of an automated lift is that it can help enhance your viewing experience. With the ability to raise and lower your TV to different heights and angles, you can achieve the optimal viewing position for any occasion.
Improved aesthetics: A motorized TV lift can also improve the overall aesthetics of your home. By keeping your LED screen out of sight when not in use, you can maintain a clean and uncluttered look in your living room or entertainment area.
Convenience: The lifts can be controlled using a remote control, allowing you to easily raise or lower your TV without having to physically handle it. This can be particularly convenient for those with mobility issues or for families with young children.
Disadvantages:
Cost: One of the biggest disadvantages of a motorized TV lift is the cost. They can be quite expensive to install and may require professional installation, which can add to the overall cost.
Maintenance: Another potential downside is that automated television mechanisms may require regular maintenance to ensure they continue to function properly. This can include cleaning, lubricating, and inspecting the lift mechanism.
Limited compatibility: Motorized TV lifts may not be compatible with all types of TVs, particularly larger models or those with unusual shapes or dimensions. It's important to ensure that your TV is compatible with the lift before making a purchase.
Noise: Some motorized television systems can be quite loud sometimes, but, to tell the truth, it directly depends on the manufacturer and the quality of the mechanism.
Overall, while automated elevators can offer unique space-saving benefits and added convenience, they may not be the best option for everyone. It's important to carefully consider the potential advantages and disadvantages before investing in a TV lift system for your home.
How to Purchase the Perfect Fountain for Your Household: 6 Design Tips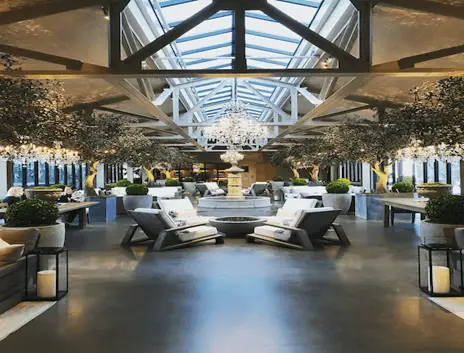 You might have heard about how a view of water can add value to your home. Experts say that a water view from a home can add as much as 15 to 80% in value to a home.
But not every home can have picturesque views of the ocean or calm lake waters. Maybe you live in an area where there isn't an abundance of natural water features. Maybe you can't afford waterfront property.
Here's a little secret that can change your home. Add water to your home with a fountain. It might not offer the sounds of crashing waves in the background, yet there are so many reasons to love and enjoy a home fountain.
You might be surprised at the plethora of options you have and even ways to integrate a water feature, like a fountain, into your home.
If you're interested in adding the lovely bubbling of flowing water sounds to your home, keep reading for some design inspiration you should consider when adding a fountain.
1. Location, Location, Location
You've heard the old adage about location, location, location when it comes to real estate. Meaning where a home, or ahem, a fountain, is located can change its value.
One of your first considerations when it comes to adding a fountain is to decide on its location. Of course, that likely means deciding right off the bat if you're going for an indoor water feature or an outdoor one.
Once you pass that hurdle, then you need to consider the best location. Of course, there are other factors that will impact location, like size, for example.
The nice option when adding a fountain as a water feature is the nearly endless options this provides for you. You can do anything from a small tabletop fountain to a built-in feature fountain, with so many options in between and that would work both inside and outside, too.
2. Sizing Matters
Once you've decided on your desired location, then you can begin to consider other design elements. One of those considerations is size.
What size fountain are you hoping for? How much space do you have to accommodate the fountain?
With so many options to choose from in the world of fountains, both indoor and outdoor spaces, it can help to think about what you want from your fountain.
As you consider the size, are you hoping to get a gentle trickling of water sound from your fountain? Are you hoping for a larger-than-life statement kind of fountain?
Some of the size considerations will connect back to the location. Obviously, if you're hoping to place the fountain on a bedside table or a dining room credenza, then smaller will be the direction.
On the other hand, if you have a wall set aside for your fountain or a large foyer that's begging for something statement worthy, you probably want the size to be larger and even grander.
3. Consider Go Up with Your Water Feature
You've probably seen plenty of fountains both inside and outside that are either small and table-top or larger but built from the ground up.
As you consider the previous topics of size and location, keep in mind another option for your fountain placement. You might be surprised to know there are fountains built specifically to hang on the wall.
The options for wall fountain designs are as diverse and unique as fountains for a tabletop.
There are several interesting considerations for wall fountains. First, they come in a variety of styles, using many different materials. Second, their design for the wall can change the impact of the water sounds you get from them.
Also worth noting is that, in many cases, a wall fountain in your home acts as a focal point and a piece of art at the same time.
4. The Water Aesthetic, Match It with Your Design Style
Just as fountains come in many sizes, they also come in many styles. While you might hope your fountain will act as art and become a statement maker in your home, you also should want it to vibe with your design aesthetic.
When you make a quick choice, and it doesn't fit with your home's design style, the fountain can end up fighting for visual interest instead of adding to it.
Consider the kinds of materials your home features. Consider what style of furniture you own. Do you prefer traditional looks or pieces with a more modern flare? Does minimalist fit your home's look? Work to find a fountain that's cohesive with your home's style, so it enhances instead of detracts.
5. Outdoor Water: Ponds and Fountains
While the focus of many of the design tips might feel like they're for interior choices, don't forget a fountain outside can be just as lovely. It can provide you with unique views of water in your home.
Consider ways you might integrate an outdoor water feature, like a fountain or pond. Some people will choose to make the water feature a part of their landscape design. The water feels like it belongs naturally within the other landscape elements.
You might also choose to make an outdoor fountain a centerpiece of your outdoor living space. So many people are focusing on outdoor living spaces, including kitchens and seating areas for entertaining. Think about how you could add a fountain to those areas.
6. Safety Matters
As you consider all of the fun details related to the location, size, and style of your fountain, don't forget some practical considerations too.
You might want to think carefully about the size and location of your fountain if you live with small children or have them over frequently. You don't want to create a safety hazard with your fountain.
You also need to consider if you'll have any special plumbing requirements for your fountain. Some fountains require running water, while others cycle water.
It's also good to consider professional installation considering you'll need both water and electricity for your fountain to function.
Add Water for Soothing, Calm Sounds and Visual Pizzazz
While adding a fountain to your home may not give you ocean views, it can provide lovely water sounds and impactful visual appeal. The simple truth is that, thinking back to being a kid, water moving in a fountain is fun. You should bring that to your home.
This is one surefire home improvement project you'll enjoy for years to come. For other home improvement ideas, be sure to visit our home improvement tab often.