How to Process and Recover from A Traumatic Birth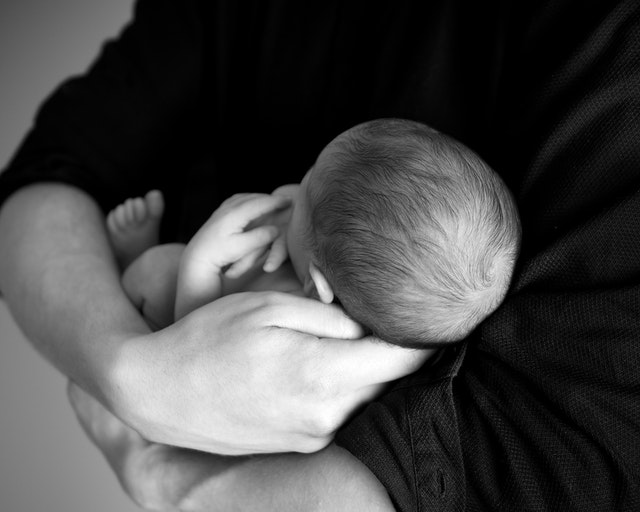 Post-traumatic growth helps at least 50% of women who have been through a traumatic birth, according to one study. This concept revolves around coping techniques. Around 45% of women experience some form of traumatic birth, so finding effective and positive ways to overcome this period is crucial. Here are the type of things you should do to help your recovery.
Spend valuable time with your baby
Up to 15% of all babies born in the U.S. require special care in NICU. Separating mother and baby can be traumatic and is even stressful for newborn babies. If you were traumatized by delivering your baby earlier than planned and being separated, a good way to heal is to make up for lost time.
It's never too late to build on your bond with your baby. Spend lots of time doing skin-to-skin, tummy time, and looking at books together. Feeding times and nappy changes are good for making eye contact, singing, and playing together, too.
Get legal advice
Birth trauma can also stem from a difficult birth that resulted in injuries. Every hour, 3 babies are injured while being born. Some of the most common injuries include fractures, facial paralysis, and brachial palsy. Moms can be injured, too. For example, a nerve injury or vaginal tear may occur.
Unfortunately, some injuries are the result of medical malpractice. This happens when a doctor delays ordering a cesarean or carries out an assisted delivery negligently. Often, medical malpractice lawyers will be able to review your case to determine whether negligence was involved.
They'll consider things such as whether the injury is permanent and the associated medical costs. From there, you'll be supported to make a legal claim against the doctor or hospital and claim damages.
Talking helps
Birth trauma is serious, with one in 20 women going on to experience post-traumatic stress disorder (PTSD). Talking about your experience is one of the best things you can do. This could be to your partner, family, or friends.
Some women find it easier to talk things through with other mothers who have gone through the same thing, so joining an online support group can be beneficial. Other options include speaking to a qualified therapist or counselor.
You may even feel that a meeting with the hospital involved in you and your baby's injuries will help you understand exactly what happened and allow you to get closure.
Sadly, traumatic births are a common occurrence. But don't let yours ruin your life. Instead, follow these tips to help you and your tot move on from this difficult experience.
6 Tips for Managing a Deceased Estate Clearing Process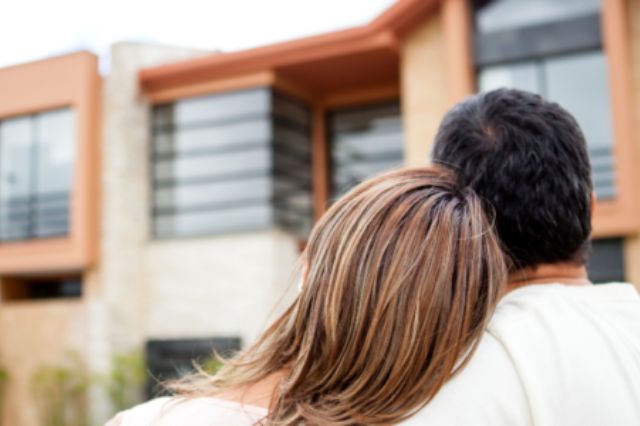 When someone you love dies, you will be grieving. Yet, the grief cannot get in the way of the more practical things you have to complete. On one hand, it would be nice if you could just leave everything be and take your time to go through the mourning period without thinking about anything else. On the other hand, dealing with the practical things can at least take your mind off everything for a few moments, which can be good for your mental health.
Perhaps the best thing to do is find a balance between the practical part of it and the emotional. Let yourself feel the feelings, but also take some time to step away from it all, so as to handle the logistics, so to speak. Some things cannot wait for a long time, so you shouldn't keep them waiting. Instead, you should act on them right away, so as to make things easier for everyone.
The deceased estate clearing process is one of those things that shouldn't wait. Even though this is probably the last thing you want to do, you will need to take care of it. The good thing is that you can work with, say, Ridly Junk Removal or other professionals trained to handle such situations and thus make things much easier for yourself. With their help, you'll get your opportunity to go through the grieving process naturally and without having to get too hung up on the practical side of things.
Let us not get ahead of ourselves, though. Even though the clearing process can be handled by professionals, you are still the one that will be in charge of organizing it. Meaning, the experts will do part of the work, and you will do part of the work as well. In a confused and stressed state, it may be difficult for you to actually focus on the things you have to do, and to even know what it is that needs to be done.
It is not only the stress and the sadness that can hinder this process. It is also the fact that you may not have had to do anything like this in the past, so the deceased estate clearing process is completely new to you. In any case, the bottom line is that you will need help, and that is what I will provide you with. In the rest of the article, I will shift your focus towards the important things to do during the process, and take you through the right steps, hoping to make the entire thing easier, if not emotionally, then at least from the logistical point of view.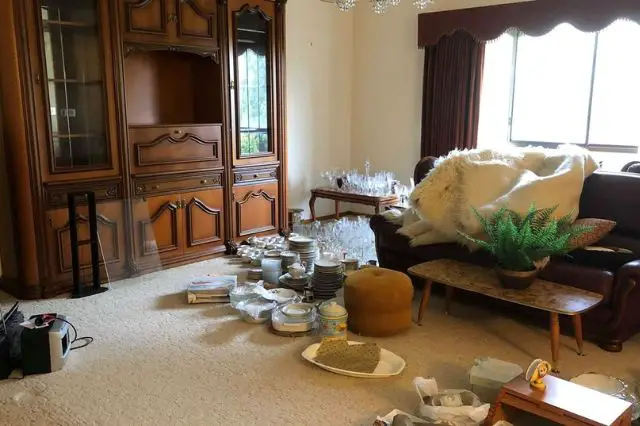 1. Start Planning on Time
It is rather easy for people to lose track of time when someone they love passes away, and that can be a problem in the estate clearance process. I know that you are probably overwhelmed with the funeral and everything else that you had to get in order, as well as with your own sadness, but the truth is that you shouldn't wait for too long to start this procedure. If you do wait for too long, you'll just wind up getting even more overwhelmed than before. Time won't wait for you, so starting early is a must.
This could give you a better idea about how to clean a house after someone's death: https://www.wellandgood.com/how-clean-out-house-someone-dies/
So, since time won't wait for you, starting the planning early is important. Make a plan and create a timeline for when the specific tasks have to be completed. This will not only help complete the work more effectively, but also help you regain some control in your life, which is the thing we often feel we are lacking when we witness the death of a loved one. The size of the estate and the amount of possessions will play a role in the timeline creation, so be reasonable about it and don't try to meet any unrealistic deadlines, as that will only further overwhelm you. Start early, but do give yourself time.
2. Locate the Important Documents
When a person dies, he or she will leave all of the Earthly possessions behind, including the important documents that can be connected to those possessions. Locating the documents will be important for solicitors and for all the family members that have to sort out the legal and the financial matters of the estate. Therefore, one of your main tasks here will be to locate the important documents before going any further.
The documents can include bank statements, insurance policies, wills, property deeds, tax information and more. Usually, people keep all of these stored away in the same place, but whether that will be your case depends on the person that has passed away and his or her habits. Although difficult, it is a good idea to talk about this with that person before death, if they are suffering from an illness and if you know that they will pass away soon. If you haven't had such conversations, make sure to search the entire property for the documents, so that you don't miss anything that's important.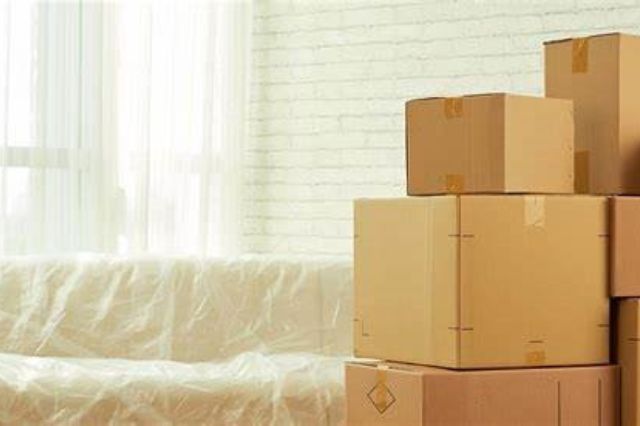 3. Let Family Members Take the Items They Want
If you want to approach the process systematically and actually do something to make it easier, you should first let family members take all the items you want, before dealing with the unwanted ones. This could take a while, but it will be much quicker than if you did it the other way around. Once everyone takes what they want, dealing with the remainder will be much easier. So, invite family members to go through everything and take anything they want with them, and then think about dealing with the rest. Click this for some more practical tips on how to clean a house after someone's death.、
4. Hire Professionals for the Rest
After the family members have taken everything they wanted, the rest should be handled by professionals. What's more, you can even hire professionals right from the start, but if you do, it is important to have the family there to express their wishes regarding certain items, so that they don't get disposed of accidentally. In any case, the bottom line is that professional junk removal companies will make things much easier, as they will take on the hard work of disposing of the unwanted items and thus clear out the estate completely.
Apart from the fact that they will make the process easier from the practical side, they could also make it easier emotionally. You won't have to go through all of the belongings yourself and relive some memories that could get you even more overwhelmed and sad. And, don't worry, great experts will handle the deceased estate clearing process respectfully and with great care.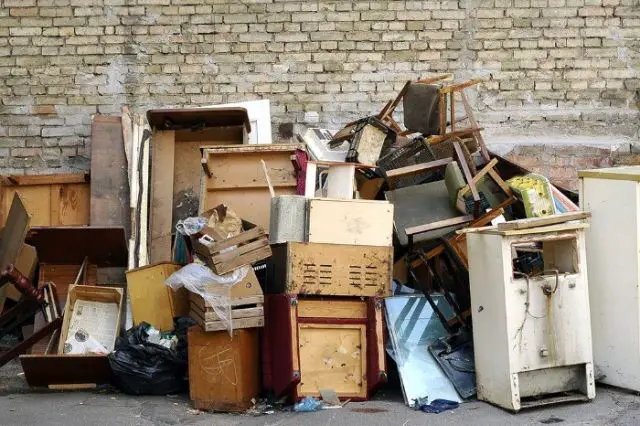 5. But Make Sure to Choose the Right Ones
Naturally, your main responsibility here will be to choose the right experts for the clearing job. Because, if you don't, they could do the job poorly and not meet your requirements, while also not being respectful about it, which is definitely not what you want. While I have explained that acting early and on time is important, the truth is that you should never rush into choosing one of these companies for the clearing job. Instead, you should take as much time as you need to research various ones and then hire the perfect rubbish removal firm to handle things.
When doing the research, you should mostly focus on checking the reputation of the companies you're thinking of hiring. Sure, their experience level will matter as well, and so will the methods they use in disposing of the junk, but reputation is the greatest indicator of the quality of work they do. Therefore, reading reviews and possibly talking to some past clients will help you determine the reputation and thus figure out which company could be right for you.
6. State Any Special Requests You May Have
After you have chosen the professionals to work with, you should talk to them to explain all of your needs. State any special requests you may have, so that the experts can meet them. Don't hesitate to state those requirements, as that is what will lead to you getting the best quality services and to making the entire deceased estate clearing process much easier, both logistically and emotionally.
How to Pick Cheapest Flowers: Smart Guide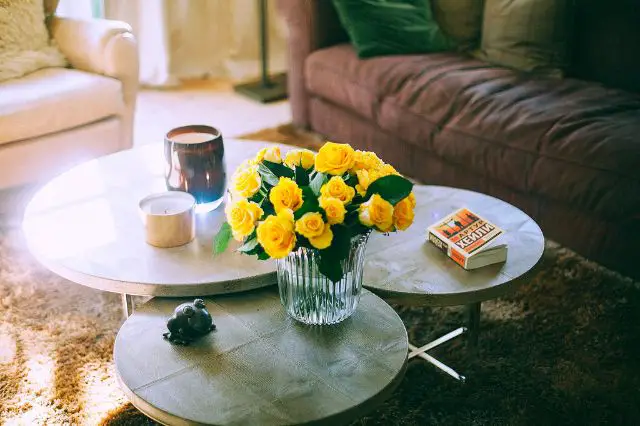 Selecting the most bargain flowers without awkward quality requires a strategic approach. It does not matter whether you are planning a budget-friendly event, surprising a loved one, or simply looking to brighten up your space. Our guide will provide insights into picking the cheapest flowers without sacrificing beauty. In a world where floral choices abound, navigating the options intelligently is essential.
The key lies in understanding seasonal availability sourcing from local florists. Also, consider less traditional blooms that offer charm and affordability. Our guide will walk you through various aspects of flower selection. It is from identifying cost-effective varieties to maximizing your budget.
We will explore the concept of in-season blooms and how to harness the beauty of flowers. That thrives during specific times of the year can significantly reduce costs. We'll delve into the benefits of supporting local flower markets. You can often find the best prices on rose options that are both sustainable and freshly picked.
Best Prices on Roses and Where to Buy Them
Embarking on the quest for the most exquisite roses at the best prices is a delightful journey for flower enthusiasts. It will be helpful for those seeking the perfect floral gesture. Roses, with their timeless elegance and captivating fragrance, are a symbol of affection and beauty. We'll navigate the landscape of rose purchasing. We unravel where to find the cheap bucket without compromising quality.
Our guide will be your compass in discovering the optimal sources for purchasing roses. From local florists to online retailers, we'll uncover the avenues that offer the best prices. Also, it has a diverse array of rose varieties to suit every occasion. Join us on this journey to find the finest roses at unbeatable prices. It is bringing the timeless allure of these blossoms into your life without breaking the bank.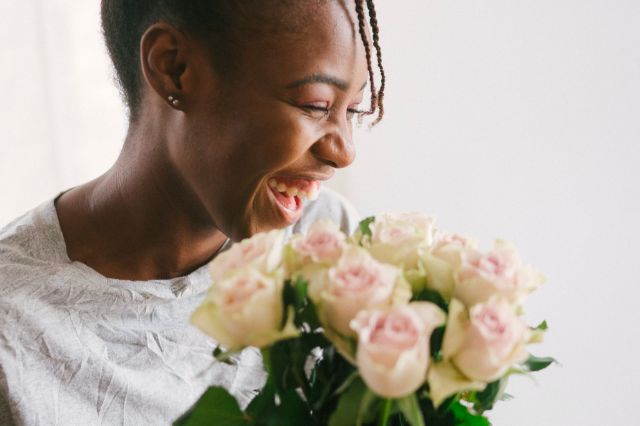 Local Florists
Local florists are often fantastic sources of high-quality, fresh flowers. Here are some benefits of choosing local florists when looking for the cheapest flowers:
1. Freshness and Quality: Local florists typically source their flowers more frequently. It ensures a higher freshness level than large retailers.
2. Expertise and Personalized Service: Florists often have extensive knowledge about different flower varieties.
3. Same-Day Delivery: Many of them offer same-day delivery services. They provide a convenient option for last-minute gifts or special occasions.
4. Events and Occasions: Local florists often specialize in catering to special occasions. They offer inexpensive flowers for centrepieces.
5. Seasonal Availability: They will likely offer flowers in season. They provide a broader selection of fresh and vibrant options.
Tips for Choosing a Local Florist
Read Reviews: Check online reviews or ask for recommendations from friends. They help you to ensure the florist has a good reputation for quality and service.
Ask about Specials: Inquire about any ongoing specials, discounts, or loyalty programs the florist may offer.
Discuss Budget: Be open about your budget. Local florists can often create beautiful arrangements within your financial constraints.
Communication: Ensure the florist communicates clearly about flower availability and delivery times. Also, let me know if you have any specific requests.
Supporting local florists not only ensures the cheap bucket and fresh floral experience. It also contributes to the vitality of your local community. Local florists offer a unique and community-focused approach to flower purchasing. It does not matter whether it is for a special occasion or just to brighten someone's day.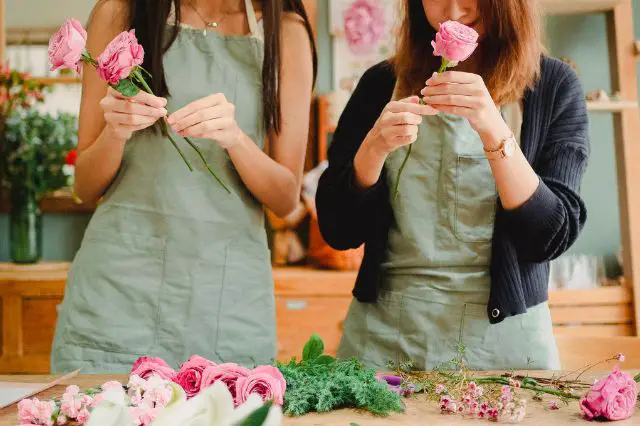 Supermarkets and Grocery Stores
They are convenient options for purchasing a variety of goods. They include cheap fresh roses. Here's a look at the advantages and tips for buying roses from supermarkets and grocery stores:
Advantages
Cost-Effective Options: Supermarkets often provide budget-friendly options for roses and floral arrangements.
Convenience: Grocery stores are easily accessible. You can pick up flowers while shopping.
Immediate Availability: Supermarkets usually have flowers readily available. It makes them a convenient choice for last-minute purchases.
Seasonal Offerings: Supermarkets offer seasonal flowers. They provide a variety of options throughout the year.
Tips for Buying Roses from Supermarkets and Grocery Stores
Consider Loose Stems: Opt for loose stems if you want to arrange the cheap fresh roses yourself. It allows you to choose the exact number and colors you prefer.
Inspect the Flowers: Before purchasing, carefully inspect the roses for freshness, and vibrant colors. Also, any signs of wilting or damage.
Ask for Fresh Stock: Inquire with store staff about when new flower shipments arrive. Try to buy the cheap bucket shortly after restocking for the freshest options.
Consider Seasonal Sales: Supermarkets offer seasonal flowers. They are providing a variety of options throughout the year.
Bring Cash: Some smaller supermarkets or local grocery stores might not accept credit cards for small purchases.
With careful selection and consideration, you can find the best prices on roses. That suits your preferences and budget.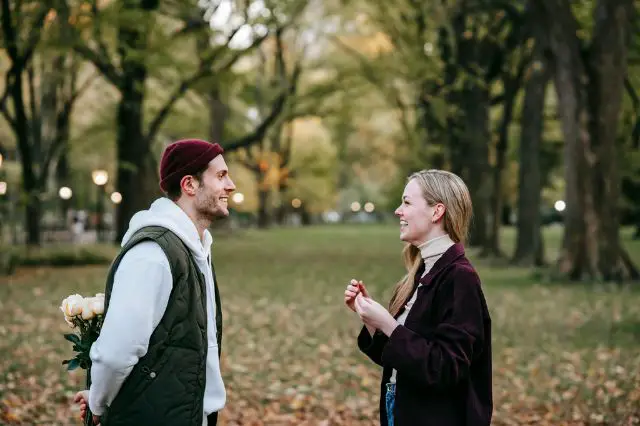 Online Flower Retailers
They offer a convenient and often diverse range of options for purchasing flowers. They include roses. Here are some advantages and tips for buying roses from online flower retailers:
Advantages
Wide Selection: Online retailers provide a vast selection of roses in various colors and arrangements.
Reviews and Ratings: Read customer reviews and ratings to gauge the quality and service of the online flower retailer.
Specialized Options: Online retailers often specialize in floral arrangements for specific occasions. They allow you to find cheap bouquets for your needs.
Delivery Options: They include same-day or next-day delivery, depending on your requirements.
Tips for Buying Roses from Online Flower Retailers
Compare Prices: Compare prices across different online flower retailers to ensure you get the best value for your budget.
Check for Guarantees: Look for retailers that offer guarantees on the freshness and quality of their cheapest flowers.
Customization Options: Check if the online retailer allows customization of your floral arrangement. They include the option to add specific colors or more elements.
Read Customer Reviews: They can provide insights into the quality of the roses. Also, into the reliability of the delivery service.
Online flower retailers are a convenient choice for those who prefer the ease of online shopping and a wide range of the cheapest flowers.
How to Find Cheap Fresh Roses Deals?
If you're looking for affordable and fresh flowers, "Rosaholics" is your go-to flower shop. They specialize in offering roses on sale, ensuring you can add a touch of elegance to any occasion without breaking the bank.
Celebrate big and small moments with the charm of fresh and beautiful roses without overspending.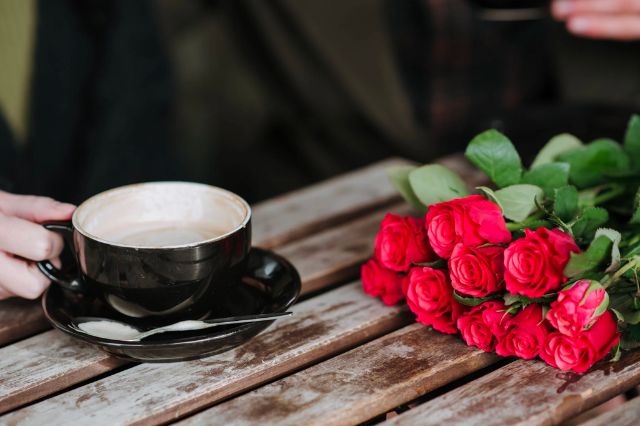 Decor Ideas: Inexpensive Flowers for Centerpieces
Transforming your space with stunning centerpieces doesn't have to break the bank. Opting for inexpensive flowers for centerpieces can still result in elegant decor. Consider the following decor ideas using budget-friendly blooms
Daisies and Baby's Breath Bouquets: Create charming and rustic centerpieces. Arrange simple daisies with sprigs of baby's breath.
Carnations in Monochrome: Choose a single color for your centerpiece and arrange carnations in varying shades of that hue.
Wildflower Mix in Wooden Crates: Embrace a bohemian vibe by arranging a mix of wildflowers in wooden crates or baskets.
Sunflowers in Mason Jars: Bright and cheerful sunflowers arranged in mason jars bring color to your table.
Tulips in Tall Vases: Elegant and affordable, tulips in tall, slender vases create a modern and chic centerpiece.
Affordable flowers can be just as impactful as their pricier counterparts.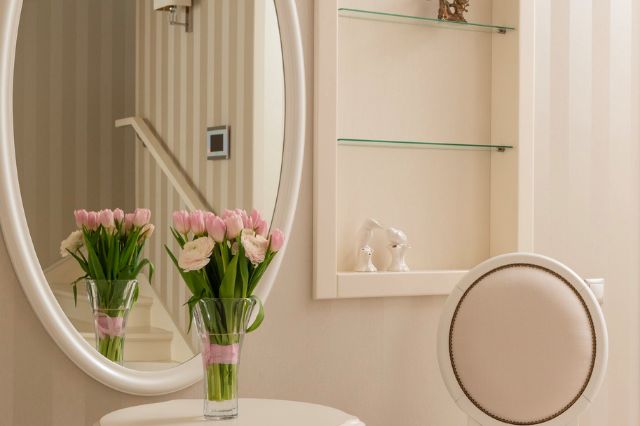 Is It Wise to Buy The Cheap Bouquet?
While opting for a cheap bouquet can be a budget-friendly choice, it's essential to consider a few factors. Cheap bouquets may still offer beauty and freshness but have potential drawbacks. They include limited flower variety, shorter vase life, or less intricate arrangements.
Assess your priorities. A cheaper bouquet can still be visually appealing if budget constraints are paramount. For special occasions or gifts where presentation and longevity matter. They are investing more in a higher-quality bouquet, which might be wise.
Explore local florists, supermarket options, or online retailers. It strikes a balance between cost-effectiveness and quality. Ensuring that the inexpensive bouquet you choose meets your budget expectations is necessary.
Conclusion
Buying a cheaper bouquet depends on your priorities and the purchasing context. While budget considerations are crucial, balancing cost and quality is essential. Test the occasion, recipient, and your expectations about the bouquet's appearance and longevity.
Explore various sources. Among them are local florists or online retailers for affordable options. They must be able to maintain freshness and visual appeal. Making an informed decision ensures that you find the cheap bouquet that not only fits your budget. It may also bring the intended recipient or your space joy and beauty.
Say No to Shrinkage: 6 Tips for Preventing T-Shirt Distortion
T-shirts hold a special place in our wardrobes. They are the epitome of comfort, versatility, and effortless style.
But imagine the disappointment when you discover that your beloved printed, tie-dyed, or comfy blank t-shirts have shrunk and lost their original shape after a few washes. 
Fortunately, shrinkage and distortion may be avoided. This article will provide you with six vital recommendations for preserving the quality of your favorite shirts.
Choosing the right fabric
The kind of cloth used influences the risk of shrinking and distortion. When shopping for new tees, prioritize fabrics known for their resistance to shrinkage. Consider options like pre-shrunk cotton, polyester blends, or performance fabrics such as rayon. These materials have a lower tendency to shrink compared to pure cotton.
Following proper washing instructions
Proper washing instructions are key to preventing t-shirt distortion. Always consult the care label attached to your tee and adhere to the manufacturer's guidelines. Different fabrics may require specific washing methods, temperatures, or detergents. By following these instructions diligently, you can minimize the risk of shrinkage and distortion.
To wash your t-shirts correctly, turn them inside out to protect the outer design. Opt for mild detergents that are gentle on delicate fabrics. Also, avoid using bleach, which damages the fabric and alters its shape.
Using cold water and gentle cycles
Hot water is a major culprit when it comes to shrinkage, as it accelerates fabric contraction. To prevent distortion, wash your tees in cold water. Cold water is kinder to the fabric, reducing the likelihood of shrinkage and helping preserve the original size and shape.
Furthermore, select the gentle cycle on your washing machine. Aggressive spinning and tumbling actions in regular or heavy-duty cycles can stretch, twist, and distort the fabric. Opting for the gentle cycle ensures a milder washing process that minimizes potential damage.
Air drying or low heat
Heat is an adversary of t-shirt shrinkage. To avoid distortion, consider air-drying your tees instead of using a dryer. Lay them flat on a clean surface or hang them on a clothesline. Air drying allows the fabric to maintain its natural shape and size without the risk of excessive heat-induced shrinkage.
If you prefer using a dryer, set it to a low heat or delicate setting. High heat can cause the fabric to contract rapidly, resulting in noticeable shrinkage.
Avoid overloading the washing machine
Overloading your washing machine can lead to inadequate water circulation, resulting in improper cleaning and potential distortion. When washing your t-shirts, resist the temptation to cram too many into a single load. Provide ample space for each tee to move freely during the wash cycle, promoting thorough cleaning and reducing the risk of shrinkage.
Proper storage
Improper storage can also contribute to t-shirt distortion over time. Instead of carelessly tossing them into a closet or haphazardly hanging them on thin wire hangers, adopt proper folding and stacking techniques. Start by neatly folding each tee and stacking them one on top of the other. This method prevents unnecessary stretching or deformation of the fabric.
Parting words
Don't let shrinkage and distortion rob you of the joy of wearing your favorite t-shirts. Choose fabrics known for their resistance to shrinkage, follow proper washing instructions, use cold water and gentle cycles, opt for air drying or low heat, avoid overloading the washing machine, and store your tees properly. By doing so, you'll enjoy long-lasting t-shirts that maintain their original fit and appearance.