How to Handle the Child Custody Process Smoothly?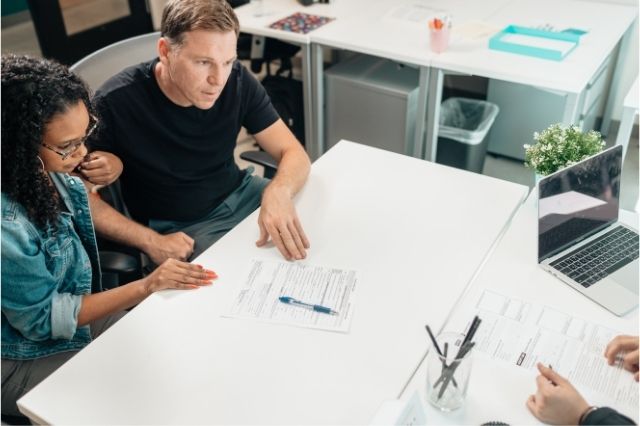 Child custody exchanges can be a very challenging process. Nobody wants themselves or their kids to go through legal affairs, especially when it comes to deciding where and how the child should live. However, in most cases, the custody process can occur smoothly without any judge's interference.
In 90% of cases, parents settle this between themselves, where 51% of parents feel that the mother should have the custody. If you and your partner are also facing issues regarding custody of your child, here are some tips to handle the process smoothly.
1. Follow the parenting plan
This probably looks very obvious, but you should try to follow the parenting plan as closely as possible. A parenting plan is a simple agreement between the two parents that covers practical, legal, and financial issues regarding responsibilities towards their children as approved by the court.
Following this plan will help you to avoid last-minute hassles and prevent stress for you and your children.
2. Keep things simple
Child custody can be very simple if both parents handle things responsibly. Try to maintain very few transitions while moving the child from one parent's house to the other. It might be difficult, but maintaining a time-sharing schedule is necessary.
Try to maintain the same exchange locations to help relieve stress for your kids. Keeping the parenting plan or even the time-sharing schedule in an easily accessible place can be beneficial.
3. Always be on time
Being punctual is a necessary quality in all aspects of life, but especially when it comes to taking care of your children.
This will prevent arguments between you and your co-parent and also give your children a sense of security. If your child knows you will always be on time to pick them up or drop them, the bond between you both will be stronger.
4. Keep updating your co-parent
No matter how much you try to follow your schedule, things tend to get in the way. So keep your co-parent updated at all possible times. In case of an emergency or delay, your co-parent should know when and how to handle the situation.
Also, let your children know about the sudden change of plans so they can be mentally prepared for a different schedule.
5. Have school as the exchange center
If you and your co-parent need minimal time to meet and greet each other, your child's school can be a good place for exchange.
This will create a smoother transition for your children who will be busy in school or with their friends and probably won't notice their parents. Be sure to let your children know which parent shall be picking up or dropping them at school.
6. Choose neutral locations for exchanges
Many times, schools or other places don't allow exchanging. In this case, parking lots, malls, or other public places can be a good idea.
This will also limit the time taken to travel for both the parents. In case you're not sure about the laws of where and when to drop off or pick up your child, consult Hickey Lawyers.
They will guide you through the entire process of child custody, the rules, and the terms and conditions, making the custody process much smoother for both of you.
7. Be respectful
If you have decided to drop your child off at your co-parent's house, you must be respectful when inside.
Similarly, do not insult or be rash to your co-parent if they visit your house for the transition. Do not enter the house unless you are invited in, and be polite. If you see your co-parent with their own partner or spouse, be polite to them too.
Over to you…
Exchanges can be especially difficult for your children, who have very little idea of what's going on. Encourage your children to share their emotions during these trying times, and don't be angry at them if they seem rude or irritable. Instead, both you and your partner should sit down with them and talk it out.
Oftentimes, if the relationship between the parents is strained, the child tends to prefer one parent more and be disrespectful towards the other. You must always ask your children to refrain from doing that. A healthy mode of communication is the key to a smooth child custody process.
4 Family Calendar and Organizer Apps
In the fast-paced world we live in today, where most of us are used to rushing daily, the world of technology has proven itself to be a helpful tool for modern parents.
While there is nothing wrong with a fridge full of sticky notes and diaries lying around the kitchen table, you can't quite count on that sticky note staying glued to the fridge until you cross it off from your to-do list, can you? Unless they've invented some that can.
We are not saying that diaries are inferior to apps either, but such items can easily get misplaced and you have to make entries in multiple notebooks for everyone in the family to stay on schedule. That seems like too much unnecessary trouble and you might accidentally leave them at home and only realize it when you arrive at the office.
Benefits of digital family planners
There is no denying that digital family planners are an efficient method of keeping everything on track. With mobile phones and tablets easily available to us, you can make sure that your family affairs are always at a close distance.
To put it simply, a good family organizer app will make your life easier. These apps will provide access to all of the duties your family has to tend to, be it kids' homework, payday, shopping, dentist's appointments, football games, cheerleading, piano lessons, or something else. Many parents globally are turning to these apps to get clarity and a piece of mind.
TimeTree
This application is a convenient and easy-to-use schedule organizer. A clean layout will allow you to plan your obligations and share them with family members. You can even plan your events and tasks jointly and have one common calendar within the app.
You might be happy to hear that this app comes with a chat of its own, meaning that all of your family conversations will be safely stashed away in a different place.
Truth is, sometimes we do not always want to show our online status on some apps. This one, however, will give you all the privacy and time to communicate and plan with your family members. Available for iOS and Android.
BusyKid
A great example of how one single app can make a great difference in family life is BusyKid. This card and app, supported by Visa, is a safe learning ground for your children and money.
By promoting good financial behavior and in-house responsibility, we are sure you will join a mass number of parents who are using this app already. Available for iOS and Android, it will allow you to provide your kids with financial freedom that derives from them completing the chores you assign. You do get substantial insights, though.
Another great feature of this app is the fact that it has financial lessons of its own, and your children are incentivized to save their money as well as invest it. Give it a try.
Cozi
Another family favorite, this app is a schedule organizer app for families. Imagine a simple layout that allows you to easily add, track, and meet your obligations. Choosing such an app allows for all family members to easily stay on top of all of the family events and duties.
A cool feature that this app has is color-coding. This means each family member is given a color of their own, making communication visual and easy to track. Like all of the apps mentioned above, this one is also available for iOS and Android.
Our Home
This particular app has also gained a mass following as a reliable family organizer. What it does is give you the ability to manage and organize all of your family duties and assignments.
What makes it cool is that it has a game-like feel to it, meaning that even your youngest ones will be entertained as they engage in calendar and planning. It can also prioritize certain tasks. Much like popular project management apps, you can task, grade, and follow status and progress.
Conclusion
As much as we sometimes hate to admit it, staying on top of all of the tasks and family schedules, the pace of it all can get overwhelming – even when we do our best to juggle the many duties at hand. Frankly, being a parent is not easy. But, these apps can be of help.
Top Tips When Growing Your Family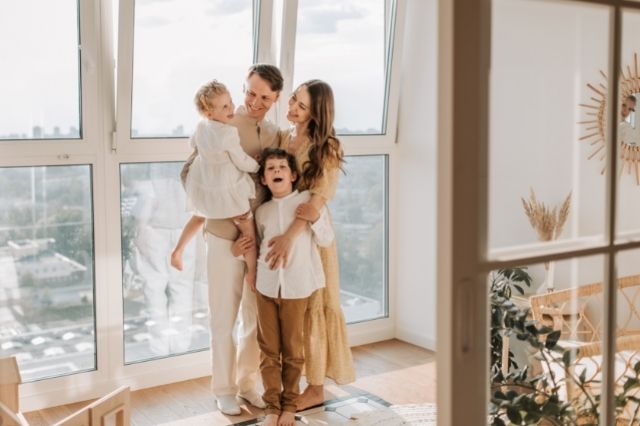 When you have decided that you want to grow your family, there are a lot of factors that you should think about before you do so. As such, here are some of the best top tips that you should follow when you have decided that you want to grow your family in the near future.
Consider Fostering
If you do not want biological children but still want to grow your family, you should consider fostering or even adoption. Fostering can help you to introduce a child or teenager into your family for a short- or long-term placement and can help you to give a home to someone who needs one. Fostering can be a great experience for every party and can help you to start a family with slightly older children. As such, if you have decided that fostering is the right path for you, or you want to find out more specific information about the road to fostering, you should consider visiting thefca.co.uk. They will be able to guide and advise you throughout your journey.
Talk to Your Extended Family
Before you start to grow your family, you should also consider talking to your extended family about your decision. They may be able to give you advice and will be able to support you through the process. Talking to your extended family first might also be a good idea if you will need help from them in the form of babysitting, for instance. However, you should not allow them to influence your decision too much, and this should always come from yourself and your spouse.
Get a Pet First
When you are only just starting your family and if you have not had a child before, you should consider getting a pet first. This can help you to get some idea of the commitment and dedication that a child will need and can allow you to start to alter your lifestyle around another living being and realize how much stress and worry they can create. Although having a pet is different from having a child, it can help you to get some idea of whether you are ready or not.
Take It Slowly
Rather than growing your family very quickly and becoming overwhelmed by your to-do list and the demands of your family, you should instead take it slowly and avoid being in a rush to create your dream family, such as leaving a few years between your first and second child. This can then ensure that you can slowly adapt to how growing your family changes your life and can prevent you from becoming burned out.
Get a Bigger House
If you have decided that you want to expand your family, you might not have the space that you need to do so and for everyone in your family to live comfortably with this change. As such, if you are thinking of growing your family, you need to consider looking for a spacious and comfortable house in an ideal location that can allow all of your family to thrive.
5 Ways to Show Love towards Your Grandfather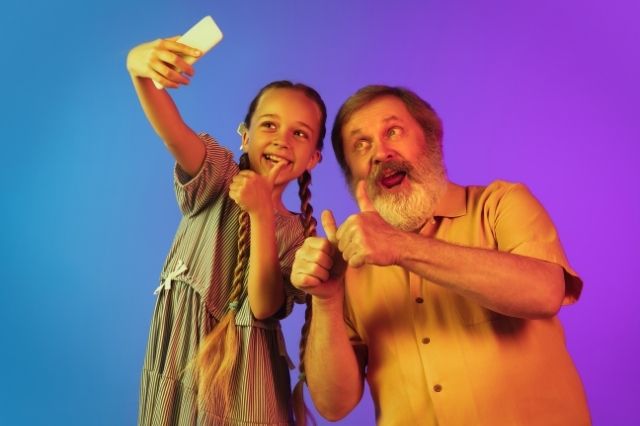 Grandfathers, aren't they the closest, even more than our parents? They are the most beloved human beings, and they love us with all their hearts. The love that they have for us is special and delicate. So, it is equally important that we show that amount of love, concern, and care and do whatever is necessary to make their lives comfortable and easy.
But since we are busy in our lives, taking care of our grandparents just the way they did for us becomes almost impossible. But the will and want to take care of your elders can take you a long way.
So, if you are busy and don't really know what you can do to make them feel special and, most importantly, make their life easy, look no further than what you have in store for you below! With our easy and simple ways, you are sure to show your love, affection, and concern quite easily.
So, without any further ado, let's check out what they are:
1. Make out time to check up on him daily!
Your grandfather is old, which means he is probably retired from the job he has been doing, and that also means he is free. The best thing you can do is check on his day-to-day life. Know what he is doing or watching. Learn more about what he wants to eat and make sure to know if he is in need of something. Apart from these material pleasures, spend time and talk with them. This is one of the best things that you can do. Spark a conversation with them and listen to their thoughts, and that's the best thing you can do to show your love.
2. Presents that they need!
Remember the days your grandpa used to give you surprise gifts? Why don't you turn the table around now when you can afford to? So, you can randomly gift your grandfather with something they need or which can make their life much easier.
For example, you can give him a new pair of spectacles or a book or novel that he has wanted to read for a long time. As our grandfathers are old, it becomes difficult for them to hear as they grow old. In that case, you can also give him a Hearing Impaired Phone, which can make their lives easier and help him connect to people more easily!
3. Take them on a movie date
Since your grandfathers are old, it is probably hard for them to go on to watch some movies alone, and who doesn't like to watch movies. So you can take him out on a movie date and make sure the movie is suitable to the genre they love. Try to plan this out as a surprise for them! You can just show up at his house and surprise them with your plan. And don't forget to top it up with a dinner or lunch post the movie! This will surely make them feel special, and they are sure to remember this for a long time!
4. A family get-together
Sons and daughters have to move out of their houses due to various reasons. Even though your grandfather doesn't say anything, it is very obvious that they feel terrible. So, you can arrange a family get-together and keep it as a surprise for your grandfather.
Seeing all his loved ones in one place will make him feel good and happy. You can also arrange a family dinner with food and drinks, in this all of you will be able to spend a good evening with lots of memories.
5. Arrange a two-day outing
There is nothing like having a vacation! And what if you take your grandpa along with some of his friends! Make the necessary arrangement beforehand so that you wouldn't have to do any last-minute running around!
Take your grandpa out and relive the old days. It's a great way to bond back together and create new memories that will stay with you forever.
Final Thoughts
Your grandfather is precious, and you must make him feel that. All the ways that we've spoken of above are excellent, and we're sure you are going to make your grandpa feel special. So, try out these gestures, and don't forget to let me know in the comment section below what you think!