Healthy Bowel Habits for Your Toddlers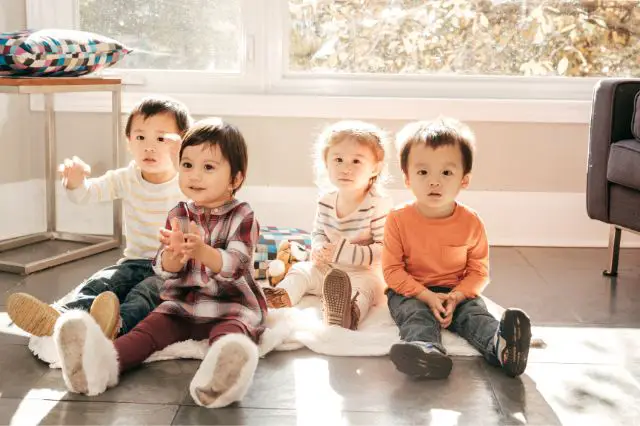 In general, toddlers tend to be picky eaters. You never know what's going to happen with them. Some children can go several days without having a bowel movement, while for others, it can be a matter of hours or even a few minutes.
Constipation in toddlers is not generally a sign of any significant ailment, which may cause parents to stress when they see an open toilet day after day. Most of the time, an upset stomach can be relieved with a simple solution, like a change in diet. However, over long periods of time, constipation has been associated with causing stomach and growth issues in toddlers.
To determine whether or not your child is suffering from constipation, you need to look at the frequency with which they use the bathroom. Here's how to get rid of your child's constipation by modeling good bowel habits for them.
Your child's health depends on regular bowel movements. The frequency, volume, and other characteristics of a child's bowel movements will differ from one individual to the next. Every child's schedule is different and some may go more than once daily.
To promote good bowel movements, you can do the following:
Encourage your youngster to develop a regular schedule for going to the bathroom. Pick a time each day to remind your youngster to use the bathroom (such as after breakfast). To keep your toddler moving forward, place something under their feet.
Drinking plenty of water and eating a diet rich in whole grains, fruits, and vegetables. A maximum of 120 ml of 100% fruit juice should be consumed by children each day. Less is more!
Your child should be taught not to hold their bowel movements.
Educating people on the necessity of having regular bowel movements in order to maintain excellent health.
Encourage and use an age-appropriate sticker, incentive charts, or other creative choices to reinforce excellent behavior (such as sitting on and pooping in the toilet). Reward your child for successfully using the restroom.
If your youngster is using an adult-sized toilet, ensure they are prepared. Toilet seat insets and foot stools may be included in this package.
To avoid making your youngster feel self-conscious about using the restroom, avoid using adjectives like "dirty" or "stinky."
Please encourage your child to defecate when the right time for them to do so in their body.
What Causes Toddler Constipation?
Constipation in children can be caused by a variety of factors, including nutrition and medicine. Some common causes are:
Diet:
One of the leading causes of toddler constipation is the overconsumption of sugary foods and dairy products and a lack of fiber in the diet (like whole grains, fruits, and vegetables). Constipation can also be caused by not drinking enough fluids, which hardens the feces. The stool may be affected by a change in diet, such as when your child transitions from breast milk or formula to cow's milk or begin eating new foods.
Illness:
If your child is sick and has lost his/her appetite, a change in nutrition may cause their bodily systems to malfunction and result in constipation. Constipation can be a side effect of certain medications or the outcome of medical problems like hypothyroidism.
Fear of discomfort:
Constipated children who have had unpleasant bowel movements in the past may avoid using the restroom out of concern that they will experience the same discomfort. Avoiding the bathroom might become a habit that is difficult to break. It becomes increasingly difficult and uncomfortable to urinate when stool builds up in the lower colon.
Holding it in:
If you ask the average 2-year-old, they would much rather play with their toys than go potty. It is common for children to be ashamed or terrified of using the bathroom in the presence of strangers. Occasionally, children who resist toilet training refuse to use the bathroom.
Change in toilet environment:
An example is new or unwelcome school toilets or being instructed to hold on when the urge to relieve oneself strikes (typically at school).
Other changes:
Traveling, hot weather, or stressful situations can all impact your child's overall health and bowel habits. This is especially true for children.
Conclusion
In what circumstances should I see a doctor?
If your kid is experiencing the following symptoms, please contact your doctor immediately.
An infant who has diarrhea and is under the age of six months.
Is frequently unable to defecate.
Is toilet trained but starts to lose some control of their bowel.
Constipation that is dark in color or perhaps black.
Has signs of dehydration.
Has diarrhea and a fever of at least 38.5°C (101.5°F).
Isn't putting on any pounds.
Simple Skincare Tips to Start Using Today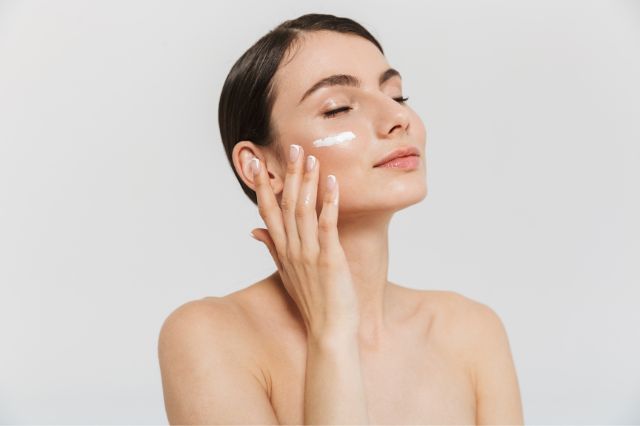 None of us are immune to the occasional breakout. For some, it's a monthly occurrence that can be controlled with the right skincare routine. But for others, acne is a lifelong battle that requires continuous effort and tweaks to your skincare routine. If you're looking for some simple tips to help start clearing up your skin, read on! We've put together a few easy steps that should help get you on the right track. And don't worry—these tips are easy enough for even beginners to follow. So, let's get started!
Wipe Phone and Touch Face, Less
One of the easiest things that you can do if you want to see an improvement in your skin would be to remember to wipe your phone. Many people don't think to do this. However, during the day you often touch many things with your hands and then use your phone. If you make a phone call, you will be transferring all the dirt from your phone to your face.
This brings us to the second easy tip to follow, which would be to touch your face less. As mentioned above, you probably touch many things with your hands throughout the day, and touching your face will then transfer all of the bacteria and dirt to your skin.
Cleanse and Moisturize
Another very simple tip that you can follow, even if you don't have a skincare routine, would be to cleanse and moisturize. What is cleansing? That is just washing your face. Much like your hands, your face also accumulates dirt and dust, as well as pollutants and bacteria throughout the day. Cleaning your face before you go to bed prevents you from having possible breakouts.
After you have washed your face, you should apply a moisturizer. There are many different types of moisturizers, and you should find one that doesn't upset your skin. Misumi is the perfect solution for those who are looking for a natural way to cleanse and moisturize their skin. Made with only plant-based ingredients, the products at Misumi are gentle on the skin and leave it feeling refreshed and hydrated.  It is advised to moisturize your face twice a day; once in the morning and once in the evening.
Wash Bedding
Much like washing your hands throughout the day, you should also consider washing your bedding at least once a week. The reason for this is that if you aren't using a skincare routine and not washing your face regularly, dirt and bacteria can transfer from your face to your pillows.
Even if you are following a skincare routine, dirt and bacteria can collect on your bedding. When you wash your bedding at least once a week, you can minimize the chances of transferring dirt and bacteria to your freshly washed face. More importantly, you sweat throughout the night when sleeping, so it's just good practice.
Know Your Skin Type
One of the most important things that you can do if you want to see an improvement in your skin is to know what skin type you have. There are different types of skin, such as sensitive, oily, dry, combination, and normal.
If you were to use the wrong skincare products on your skin, you might cause breakouts and skin irritation. Each skin type has common characteristics, so just doing some reading about the different skin types should give you an idea as to which skincare products you should be buying.
Avoid Unhealthy Foods
Of all the things that you can do to improve your skin, one of the easiest is to avoid eating unhealthy foods. Unfortunately, some foods are not good for your skin and can lead to breakouts. For example, you should avoid certain carbs and sugar, some processed meats, and even soy can be bad.
Instead, you should try eating foods like fruits and vegetables. In terms of dairy products, some people are allergic to lactose and don't know it. This is because some lactose allergies cause acne-related breakouts with no other symptoms commonly associated with allergies.
Don't Use Too Many Products
Finally, the last simple tip on this list, if you are looking to improve the quality of your skin, would be to avoid using too many skincare products. There is a popular expression "too many cooks spoil the broth," and if you are unfamiliar with that, it means that too much can be a bad thing.
This is very true with skincare since using too many products can lead to skin irritation, which then leads to breakouts, dry or oily skin, or both. Instead, you should be using a maximum of 3 skincare products at any given time.
5 Things to Keep in Mind When Consuming CBD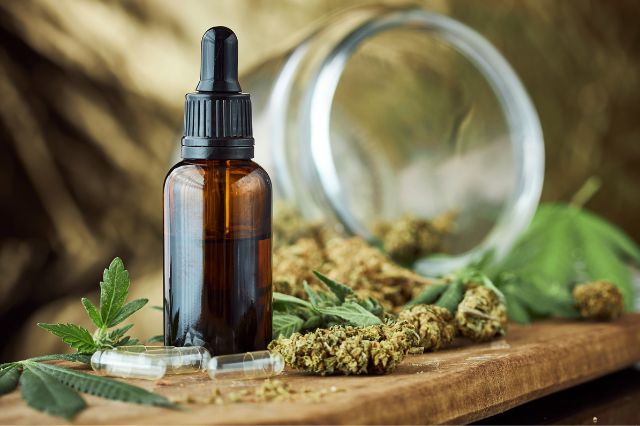 As CBD becomes more popular, more and more products are on the market claiming to contain this cannabinoid. CBD, or Cannabidiol, is a compound found in cannabis plants. It has been shown to relieve various conditions and is receiving more attention as an alternative treatment, knowing how to consume CBD and what products might work best for you. However, CBD can be confusing for some people—here are five things to remember when consuming CBD products.
Is it Legal?
The first thing you should know before consuming CBD is whether it is legal or not. The great news is that CBD is entirely legal in most countries; well, at least CBD isolate is. CBD is legal because it does not produce the same intoxicating effect as CBD.
However, you should always ensure where you buy CBD and how much THC it contains. CBD is legal as long as it contains less than 0,3% THC. There are many forms of CBD, such as the CBD isolate mentioned above, broad-spectrum CBD, and full-spectrum CBD. You should check the laws of your state to find out if full spectrum CBD is legal.
The Consumption Method You Use
One of the most important things you should keep in mind when consuming CBD is the method you will use. This is because the consumption method plays a prominent role in the effectiveness of CBD, as well as how long it will last.
For example, using a vaporizer, which you can find here, will allow you to experience some of the effects within 10 minutes and last 2 hours. More importantly, this method of consuming CBD is one of the best ones since it controls and limits the amount you consume. This way, you will avoid any risk, and it won't get you high.
The next thing you should know before consuming CBD is that it won't make you high. If you were planning on buying CBD to try and get the same sensation you would expect from THC or cannabis, that won't happen.
The reason CBD does not produce the same intoxicating effect has to do with how it interacts with your body, more specifically, your CB1 receptors. THC looks very similar to anandamide, which modulates your brain's reward circuitry. THC attaches itself to the CB1 receptors, mimicking anandamide, and prevents the release of other neurotransmitters, leading to feelings of increased euphoria. But CBD doesn't do this; instead, it binds quite loosely and acts as a modulator, increasing the natural levels of anandamide within the body and improving mood.
What You are Using it For
The reason you are using CBD is also a factor you will need to keep in mind, mainly since it is closely related to the consumption method you need to use. As mentioned above, edibles are far more effective than vaporizers since the CBD vape concentrate bought in regular stores doesn't contain a high enough dosage to treat any medical conditions.
As such, if you are consuming CBD to help you sleep, you will need a relatively large dose, and you can only acquire this if you buy from a dispensary. Of course, you could try vaping the required amount, but that might take some time and is impractical.
How to Determine if the Product Is Good
Finally, the last thing to remember when consuming CBD is whether or not the product you buy is good. As such, you need to be aware of what makes a good CBD product and how to identify one.
The best way to identify a good CBD product is the extraction method used; the process should be non-toxic, environmentally friendly, and not contain any harsh chemical solvents. More importantly, the product should show how much CBD it contains.
In Conclusion
When consuming CBD products, there are quite a few things to keep in mind; if the product is any good, what consumption method you should be using, what your reasons are for consuming CBD in the first place, and whether it is legal where you are from, and the fact that it won't get you high.
Why CBD Is the New Must-Have Health Supplement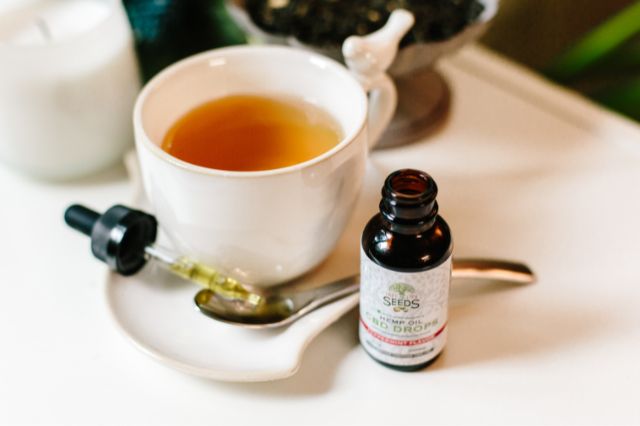 Many dietary supplements are now offered in a variety of ways to give people energy and necessary nutrients for their health. Dietary products containing CBD have just lately hit the market and become very popular.
What is a dietary health supplement?
Although dietary supplements have been offered in shops, pharmacies, and online for many years, it's crucial to understand what they are and how they work. A food supplement is just a concentrated source of several nutrients, and its only function is to make up for any deficits that customers might experience from time to time.
Many qualities set dietary supplements apart from other consumer goods.
Let's examine the many features:
Contains concentrated forms of one or more nutrients
They are devoted to particular stages of life or circumstances (stress, trauma, etc.).
They should only be used as a dietary supplement because they do not allow for a diversified and balanced diet.
The dosages must be adhered to or there is a chance of overdose, which can lead to serious health issues.
For them to be suitable for all consumers, dietary supplements must be offered in a variety of formats. As a result of this, they come in a variety of different forms and consumption accessories, including capsules, tablets, pills, vapes, sachets, ampoules, tinctures, and more.
Due to the potential for many consumers to be seduced by unsafe or unreliable products, there are highly rigorous rules on these various products.
Health supplements containing CBD
The CBD market has recently been the focus of product and marketing developments thanks to new trends. Today's CBD supplements come in a variety of forms, offering a lot of benefits.
Similar to the conventional market, CBD supplements can be found in a variety of formats.
Regarding the advantages of CBD supplements, it should be noted that they provide improvement in people suffering from various diseases and conditions, including cardiovascular problems.
Although these effects seem to be acceptable, it is vital to discuss this with your health care provider so they can advise you on what is best for your condition.
CBD dietary supplements for heart disease
Lifestyle choices and dietary habits can lead to cardiovascular disease.
A person who participates in sports and pays attention to their nutrition will have a lower risk of acquiring cardiovascular disease than a person who does not participate in sports and does not monitor their diet.
When CBD interacts with the CB1 and CB2 receptors, it eliminates the body's bad cholesterol.
Additionally, it lowers blood pressure while easing stress and anxiety and improving sleep for users. High blood pressure can be inherited, however, it is frequently caused by the factors mentioned above.
How should I take a health supplement with CBD?
It's crucial to understand the type of CBD supplement you're about to take before taking it.
Typically, it comes in the shape of capsules, which, depending on their size, should be taken with a glass of water.
Pay attention to the product's origin as well because it's crucial to buy goods that come from producers who are dedicated to organic production.
It's also crucial to be aware that the components of CBD contain nutrients required for healthy bodily operations.
Bad cholesterol, can obstruct blood flow and lead to cardiovascular illness. Therefore, it is important to take CBD health supplements because they contain omega 3s that give good cholesterol, which is essential for the body and muscles. Omega 6 can also be found in CBD supplements, which help tone the skin, protect the cardiovascular system, and boost the immune system.
They are also essential to the healthy operation of the neurological system, which is crucial for the health of our body.
Conclusion
Finally, keep in mind that, regardless of the drug needed, medical prescriptions might be challenging to obtain.
On the other hand, buying CBD health supplements in different forms is fairly acceptable almost throughout the whole world and for most of them, you won't even need a prescription, just a simple recommendation.
There are already numerous retail chains and online stores that sell CBD or cannabinoid-based products that can deliver the product directly to your home even if you live in another country.