5 Demanding and High Paying Career Options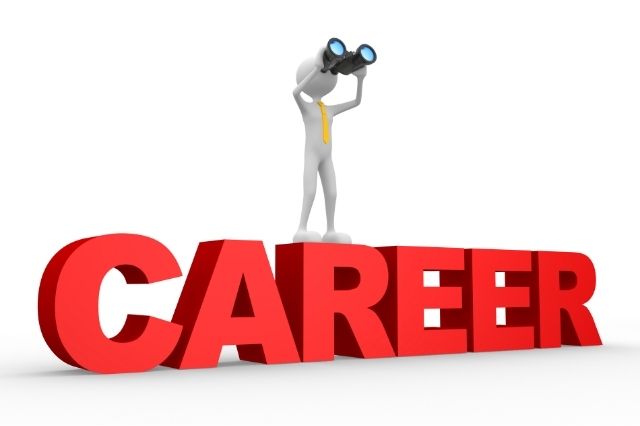 Choosing a rewarding career is an extremely important decision in one's life. It shapes professional life and gives financial stability. When one does something they love, that, of course, brings them immense satisfaction. However, the best-paying jobs are the ones that are adapting to the ever-evolving technology and digitalization.
Gone are the days when only lawyers, doctors, and engineers were the top professions to choose from. Technology has revolutionized the job market and now is the time that students should be aware of the non-traditional career paths that have immense opportunities.
Here is a list of 5 demanding and high-paying career options that are projected to grow immensely in the next 10 years. These are highly lucrative fields, which means they will provide constant opportunities for learning, growing, and scaling.
When you make a decision, make sure to come back and check out monarch institute for the best courses in the mentioned fields that will help you land an insanely high-paying job.
Now, let's begin.
1. Digital marketing specialist
Digital marketing has immensely grown since the covid-19 pandemic. The role of a digital marketing specialist revolves around using digital media to attract more consumers towards using a product or service. They use different tools like SEO, graphic designing, and social media to advertise to a large consumer base.
A good digital marketer strategically plans the campaigns so it brings maximum revenue for the company at minimum expenses. This field is constantly growing and evolving and still, there is a shortage of about 230000 digital marketing specialists in the industry.
So, one can expect a plethora of opportunities in this field if one can vouch for good results.
2. Technical writer
The industry of technical writers is growing by 7% which is faster than average. The reason, as the IT sector is booming and will continue to do so, they will need people who understand the technicalities of their products and services and translate them into the language of the people. That includes journal writing, blogging, social media campaigns, video scripting, etc.
Now, keep in mind that this isn't as easy as it sounds. The writer also needs to convince the audience to buy the product through their writing. So, if you are someone who likes to convey messages through writing then technical writing is your go-to field.
3. Health care professionals
No matter what time we are living in, physicians are always going to be in demand forever. The healthcare industry is extremely diverse, it can help you find the role of a doctor, nurse, administrator, and even a pharmacist.
The best part of joining this field is on one hand you would be able to make an impact in people's lives directly. On the other hand, you would be highly paid from the start. If both are your career goals, then this industry is for you.
3. Financial manager
As the name clearly says, a financial manager is one that helps to maintain the finances of a company.
Based on the clients' needs, a financial manager handles a variety of tasks including, identifying finance-related weaknesses, finding solutions to overcome those weaknesses, conducting financial research, and hitting financial goals for business growth.
If you have a bachelor's degree in finance and other related fields then this is an amazing career opportunity to go for.
4. Data scientist
Since everything is turning digital, data has become very important for businesses in every industry.
Data scientists are the ones who collect data, analyze and process it, which helps businesses in developing better strategies and decisions through them. It is a very lucrative career option that is projected to grow at the rate of 31% in the next 10 years.
Data scientist is a highly technical role, that is why to excel in this field you would need to have a background in mathematics, computer science, engineering, statistics, or any other related field. If you hold an advanced degree in this field, chances of landing a high-paying job multiply for you.
5. Software developers
If your coding skills are great, you can get a brilliant job as a software developer. Software developers' work basically revolves around designing, coding, testing, and developing software for tech giants or for consumer needs.
Growing at the rate of 22% since 2019, the software development industry is a highly-demanding field that provides immense job opportunities. So, as mentioned, if you have a good hold on your coding skills, go for it.
Over to you…
While these were some of the best demanding career fields for the future, they might not necessarily be your interest area. Before making any decision it's best advised to do your own research and go for the ones that meet your interests.
How to Deal with a Difficult Boss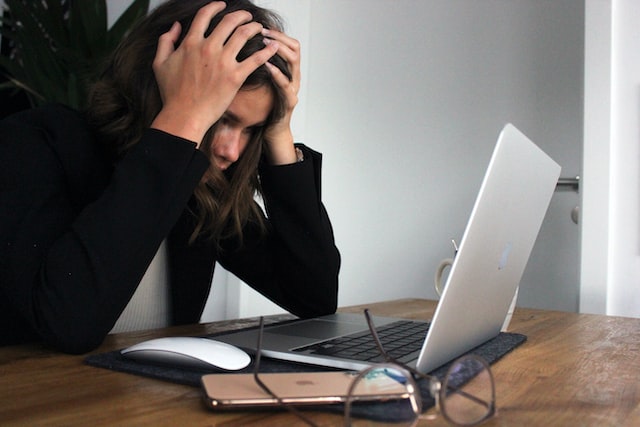 The everyday responsibilities that come with your job can be stressful enough, but when you're working for an unpleasant and condescending boss, your situation can quickly become a nightmare. For many people, simply walking away from a toxic work environment is simply not an option. You may depend on this job for your future, your finances, or simply because there are no other options.
You may think that keeping your head down is the best course of action. After all, if you're working for a boss with an unpredictable temper, anything you do has the potential to make things even worse. However, don't be fooled – waiting for this problem to go away only makes things more difficult in the long run.
Not only does your boss get a free pass to treat you poorly, you also run the risk of losing your own patience over time. The longer you endure being humiliated, overworked, and tossed around, the more likely it is that you'll lash out. Once you do, you may lose your job.
That's why it's so important to recognize that, in a situation like this, you simply have to act. Doing so in a calm, methodical, and well-planned way is the key. Let's take a look at some of the steps you can take to deal with a difficult boss and a hostile workplace. However, please remember that there are other resources available and there are job search platforms such as Lensa that allow you to privately search for another similar position.
Target the Broader Circumstances 
Unfortunately, there's very little that you can do to change your boss's actions. Disrespectful behavior towards employees typically comes from a place of deep insecurity and self-loathing, and it's not your responsibility to be your boss's psychologist. You simply have to accept that his or her unpleasant personality is a given, and don't waste any effort trying to get on their 'good side'. They may not have one.
Instead, focus on the broader circumstances, which you do have tremendous control over. The goal is to limit how this behavior affects you by taking care of yourself. According to Lensa, when you hate your job there are some key steps to minimize its impact on your mental health. Here are some key examples:
Take time to vent your feelings into a journal
Meditate
Having things to look forward to throughout your day
Achieve a work-life balance through maintaining social circles and regular exercise
The trick is simply to make sure you're finding and creating positivity in the rest of your life, to compensate for the negativity your boss brings to your daily routine. Finding things that build your confidence and boost your happiness gives you the means to shrug off your boss's behavior.
Set Boundaries 
When you have a job that really matters to us, it's easy to fall into a trap: overcommitment. It's natural to want to bend over backwards to accommodate everything and anything work-related that comes up, even in our free time.
However, even if you have a good boss, you should fight this impulse. Your down time serves a very important purpose by letting you refuel and recharge. Allowing work to seep in is bad enough, but when your critical and demeaning boss begins to have any influence over your free time, things have gone way too far.
You have to learn how to set boundaries. Drawing lines that your workplace isn't allowed to cross can save you from a tremendous amount of anxiety and exhaustion. For tips about how to achieve this, I recommend exploring some of the methods laid out in Jayne Hardy's article for TED Talks.
Stand Up for Yourself the Right Way
As uncomfortable as it may seem, you may have to resort to speaking directly to your boss about this issue. If this sounds sickening, remember that speaking about the problem doesn't mean becoming emotionally vulnerable with someone you dislike. It's a work-related issue that needs fixing, and can be addressed as such. If this behavior is affecting your productivity, it's in both of your interests for it to stop.
With that being said, you may need to prepare for this conversation in order to avoid any dangerous mishaps. It's going to be tempting to vent your frustration, or to try to 'win the argument', especially if your boss doesn't take your words well. But remember, you're technically on the same time, and you're there to find a solution to a problem that affects you both. Check out our article on how your tone of voice affects communication for some tips on expressing yourself best!
Don't Be Afraid to Look for Other Jobs
If you really need this job, you may feel like you can't even consider leaving it. However, the truth is that there's always something else out there, and you don't deserve to dread going to work because of someone's behavior!
This is why having an escape plan is vital. Even though it may be tempting to quit dramatically, planning your exit over time will help ease your transition into a new job. On top of that, you can use this time to jump at other opportunities for work when they arise!
Far more importantly, having an exit strategy is good for your mental health. It's a reminder that you're not defined by your job, nor by the way your employer treats you! Putting things back into your own hands can put them into context, too. Good luck! 
How to Be a Good Estate Agent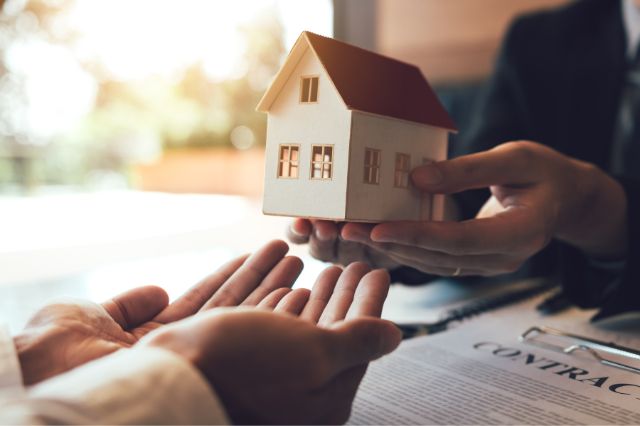 Home buyers and sellers now have the chance to learn more about the process of selling a property thanks to the internet. Property selling is not an easy process.
People do, however, require a real estate agent since the purchasing and selling processes can be facilitated with the help of experience and subject-matter expertise.
Estate agents such as these Balham estate agents, for example, play a vital role in the property market, acting as a go-between for buyers and sellers. However, estate agent work is not for everyone. To be successful in this career, you need to be a people person with excellent negotiation skills. You should also be knowledgeable about the local property market and have a good understanding of the legal process involved in buying and selling property. If you have these skills and qualities, then you could have a rewarding career as an estate agent.
Let's examine the key characteristics of a good real estate agent.
Professionalism and Reputation
A real estate agent's work is heavily influenced by professionalism. Each agent must perform their duties to the highest standard.
The goal of the real estate agent profession is to provide the most value to its clients to satisfy them. The reputation of an agent and the real estate company where the agent works are both directly impacted by the level of professionalism.
People might use online research to learn more about the person in front of them. Therefore, maintaining an impeccable reputation requires offering top-notch customer service throughout the sales process. Poor service has the danger of getting negative feedback on forums, which could ultimately harm an agent's career. Therefore, if you want to keep working in this field, personal branding is crucial.
Inventiveness and Competence
Every real estate agent needs to be equipped to overcome challenges and concentrate on finding solutions to issues that may arise. After every meeting with a seller or a buyer, a real estate professional should reflect on their performance and consider how they might have done better.
Additionally, the capacity to overcome challenges is connected to stress management.
If you are unable to maintain your professionalism in the face of potential conflicts, becoming a real estate agent can become quite stressful.
An agent may experience significant levels of stress due to the handling of appointments, papers, and any other tasks entrusted to them.
On the other hand, training might boost your confidence in your skills.  By staying up to date on regulatory changes through training courses, you can get better outcomes and help more clients. People expect their real estate agents to be knowledgeable about and well-versed in all facets of the home selling industry.
A skilled agent can also reach more potential clients.
Transparency
When trying to buy or sell a property, prospective buyers and sellers want to work with someone they can trust. For people to trust a real estate agent, transparency and honesty are crucial.
Although openness has not always been a part of the real estate agent's image, this association is starting to change. Given the significance of each individual's home in their everyday lives, real estate agents also play a significant role.
People can trust you more by being transparent with them, and you as a real estate agent can start developing relationships this way. Real estate agents should care about relationships with clients and work to run the buying and selling process as efficiently as possible.
Communication Skills
Communication skills are crucial for maintaining healthy relationships in interpersonal interactions. A person might be seen as successful if they can create strong bonds with other individuals.
A real estate agent must be able to interact with a property's seller, oversee visitors to the home, and negotiate the purchase and sale of the property.
Understanding People's Moods Requires Empathy
Emotions play a significant role in the decision-making process when a person decides to sell or buy a home. A person seeks to communicate to the agent the significance that the house has or will have in their life and wants to be understood.
Everyone has a preferred method of communication; some prefer to call, while others prefer to send an SMS, and still, others prefer to send an email.
Although it is difficult, keeping up with the client is necessary to deliver a high-quality service.
Final Words
But above all, for your clients' long-term well-being, what you do is vitally crucial.
We think you know it better than we do, and you probably selected this line of work because of how significant a part real estate agents play in people's lives.
A person's primary and most valuable possession is their home. Always keep this in mind and never forget to put in your best effort to ensure that every client has the opportunity to live in the home of their dreams or, at the very least, in the one that best suits their needs in light of the market conditions.
The satisfaction of seeing a customer happy and comfortable with their purchase (or sale) is, in the long term, a much greater source of satisfaction than a few thousand dollars more.
Future-Proof Skills for Structural Engineers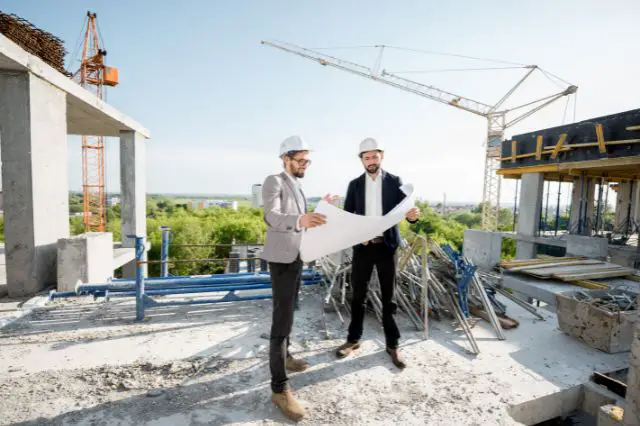 Structural engineers play a vital role in building infrastructure projects for the public as well as the private sector. These engineers oversee the construction process of buildings, roads, dams, tunnels, highways and other projects related to infrastructure. In today's world of high competition, structural or civil engineers who possess the proper education, training and expertise can get multiple opportunities and career options. These engineers having expertise in their field, use a wide range of knowledge and skills to grow and promote their professional careers in the public and private sectors. This article comprehensively describes the future-proof skills that structural engineers must possess to pursue a successful career in the future.
Future-Proof Skills for Structural Engineers
A brief detail of the skills that are valuable for structural engineers in the future is provided below.
1. Project Management Skills
Structural engineers are leaders on any project related to construction and infrastructure, so they must have the ability to supervise a project right from the beginning to the finish. They have to work with different types of requirements and standards, deal with different types of clients, and work with different workers and professionals. The engineers are a center for the design and management of any infrastructure project. When you are working as a civil engineer, you have to work within a fixed budget and meet the project's deadline as well. Besides this, the engineer must ensure the quality of the project. All these responsibilities cannot be fulfilled without possessing excellent project management skills.  
2. Leadership Skills
Structural or civil engineers are required to work with diverse teams, including investors, contractors, architects, site engineers and other engineers, project managers, suppliers, trainees, and workers. If you are leading a large team as a structural engineer, it is good for the project but it also requires some skills so that all members feel informed, motivated and commended for their role. Besides this, leadership skills are also needed to provide direction and feedback to other team members in an effective and constructive manner.
3. Communication Skills
Besides many other skills, good communication skills are the most important skill that a structural or civil engineer must possess. The engineers have to speak with people who are from diverse sectors and backgrounds. They are required to explain and elaborate on complex technical ideas and issues so that a common person can understand. Being a structural engineer, you must deliver your ideas and suggestions in a clear, concise way that is easy to understand so that all stakeholders can follow you in a given project. Leaving vagueness in your ideas about a project may bring delays and hurdles in the near future. In addition to this, structural engineers must have good listening skills for a better understanding of the needs and concerns of co-workers.
Structural engineers must have the ability to deliver written reports, plans, presentations, and correspondence to a variety of audiences in a clear and concise way. The audiences include people from diverse backgrounds and professions such as architects, investors, site engineers, urban planners, regional planners, technicians, and traders. For performing other responsibilities, the engineers need to communicate with government officials, citizens, and other people who do not have technical knowledge and background in engineering and technology.
4. Finding Errors and Omissions
Structural engineers can avoid many types of errors in projects by analyzing and evaluating the work of others. According to the report of Mcgraw Hill Construction, errors and omissions are the main concerns for business owners for management of uncertainty and expectations in building design and construction. According to a survey, 80 percent of the owners responded that additional work and costs in a construction project are unavoidable if there are errors and omissions in the project. These problems are particularly faced by engineers in the design and construction of bridges. It requires years of experience to find errors and shortcomings in the project and suggest cost-optimized solutions to problems to stakeholders.
5. Time Management Skills
If you are a structural or civil engineer, it is very important for you to remember that time never waits for anyone. You must work according to the deadline and deliver the project when it is required. The schedule is taken into deep consideration in any construction or civil engineering project, and is not taken lightly. Delays in the construction project have damaging effects on different construction stages such as the construction plan, and it can significantly damage your company's reputation. Therefore, you must allocate your time effectively and efficiently so that all the steps in the construction project meet the deadline and quality requirements within the given budget.
6. Problem-solving Skills
As civil engineers work to resolve issues and problems faced by society, so they must possess outstanding problem-solving skills. The engineers work on complex projects and are engaged in every step, from planning and design to implementation. They must be ready to deliver creative, efficient, safe and cost-effective solution of any technical and engineering problem related to design and implementation of ideas.
7. Organizational Skills
Order is an essential element during the design and implementation process of any civil engineering project. Structural engineers must be able to prepare the plans and save the plans physically and digitally. The engineers must maintain the drawings and designs of projects, keep the records of costs and many other things. They must monitor the supply of materials and other items to avoid shortages on regular basis. To achieve all this, the engineers should have good organizational skills.
8. Experience in Advanced Software Tools
This is the era of IT and computers. So structural engineers must be familiar with commonly used engineering tools that assist them in the design, analysis, and planning. The engineers must be proficient in AutoCAD, SketchUp, MS Office, Primavera P6, MS Project, Autodesk Maya, and AutoCAD Civil 3D. These tools help the engineers check designs according to different international design codes. These tools provide graphical outputs which can be printed in the reports, and this makes reports more convincing and presentable to the clients.
9. Programming Skills
Code is extremely powerful and it helps structural engineers to replicate the same task repeatedly with 100 percent reliability. It becomes very useful for structural engineers if they combine their technical engineering knowledge and skills with programming. With API technology such as SkyCiv API increasingly being incorporated into structural engineering, it becomes the need of the hour for a structural engineer to learn programming. Most of companies want to hire structural engineers with programming skills but very few graduates can write code. If you are a structural engineer and passionate to learn programming, you can start with Python, C++, and VBA and then move forward to learn other languages.