Best Super Bowl Parties 2023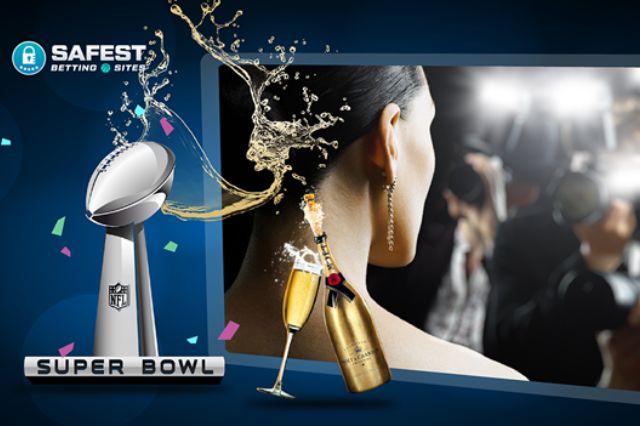 Few people know that the word February comes from the Latin februa, meaning to cleanse. Originally named after a month-long purification festival, the second four-week cycle of the year is best known as the time of the year when people celebrate Valentine's Day, Mardi Gras, and African-American History. Plus, it is in this period when the most important sporting event on US soil takes place. The Super Bowl.
Over the past three decades, people holding parties in the days leading up to the NFL championship game or during it has become an annual American tradition. The practice has reached such popularity that sites like the Hollywood Reporter and Forbes have annual Super Bowl party guides, informing people about the biggest Bowl-themed shindigs in the country come mid-February. To illustrate the grandness of some of these happenings, all one needs to mention is that in 2022, Sports Illustrated threw a Bowl-bash that cost three million, featuring names like Jack Harlow, Kygo, and Frank Walker. And in 2015, Rolling Stone magazine held a pre-game gathering where the price of admission was $4,000!
With the rise of online sportsbooks to bet on the Super Bowl, engagement levels should be higher than ever, and the number of celebrities and famous brands organizing NFL final festivities before and amidst the conclusion of the football season should go through the roof. Here is a quick rundown of what the internet believes to be five parties to take note of in 2023.
The MAXIM Super Bowl Party
The international men's magazine that hails from the UK yet operates from New York claims it throws some of the most influential and anticipated parties year-on-year. Their happenings combine music, art, fashion, and sports, delivering functions that excite all the senses. Their 2023 Super Bowl party will go down at the Southwest Jet Center in Scottsdale, Arizona, on February 11th. Partnered with Tao Group Hospitality, Maxim brings Zedd, Loud Luxury, Offset, DJ Unkommon, and Plastik Funk for those willing to pay at least $433 to get into the Southwest Jet Center a day before the Bowl and mingle with influencers and big shots while listening to some modern, hip tunes.
Netspend Brings Shaq's Fun House
Shaquille O'Neal is a name that needs no introduction. The legendary NBA center transcended the sport of basketball and is now one of the most endearing TV personalities on the US airwaves. In 2023, Shaq is bringing his Fun House event, part music festival and party carnival to Scottsdale, to the Talking Stick Resort, where performers such as DJ Diesel (Shaq himself), Diplo, and Snoop Dogg have gotten scheduled to appear. The event will be run by Medium Rare Live, O'Neal's company, with all-inclusive tickets for $399 and VIP ones for $1,299. Shaq's Fun House is now teaming up with Wynn Nightlife, so gamblers can get seating at a Table Deck that will offer a premium view of the main stage and bottle service. Betting VIP fans can claim a Super Bowl Bonus.
h.wood Homecoming
Presented by Cash App and Visa, h.wood is kicking off the Super Bowl weekend in a big way, following the Homecoming installment in Los Angeles last year that left a lasting impression on everyone who attended it. In 2023, h.wood Group Homecoming, the famed hospitality and lifestyle marketing company, aims to leave its mark on Arizona by transforming the luxury jet complex Scottsdale Hangar One into an adult playground that will showcase Drake. Held on Friday, February 10th, h.wood Homecoming in Scottsdale's Hangar One will be produced by Uncommon Entertainment with support from Grey Goose, Taco Bell, Mezcal El Silencio, NUTRL, and Celsius. And IT will feature a star-studded guest list for this invite-only event.
Big Game Fiesta
Hosted in North Phoenix on High Street, here is a three-day concert series, with Rick Ross performing on February 9th, Flo Rida on the 10th, and Tyga on the 11th. For Super Bowl weekend, expectations are that this lineup will morph Phoenix's outdoor entertainment district into a unique under-the-stars nightclub with a two-hundred-foot-long bar and the most massive dance floor this area's valley has ever seen. General admission tickets run $130, while a three-day pass to the Big Game Fiesta costs $250.
Big Game at Hard Rock Cafe Las Vegas Strip
Okay, here is a highly-anticipated Super Bowl celebration not occurring in the Grand Canyon State. Instead, it is thrown on Sin City's Strip at the Hard Rock Café. It supplies a four-hour premium open bar and multiple chef-selected stations with various novel and classic game-day meal choices. The cost to get in is $300 per person, and top-shelf spirits are available for an extra charge. This is a perfect option for those who want to take in the game along with quality food and drinks.
4 Outdoor Games You Can Play as an Adult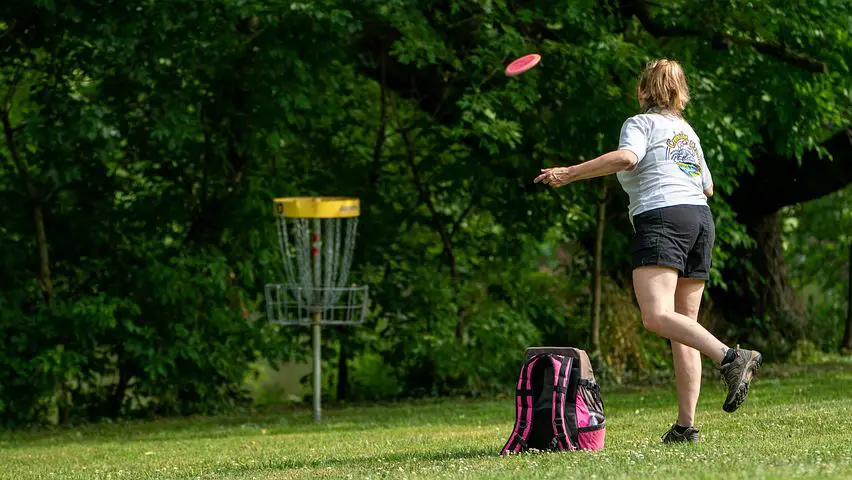 As warm weather approaches, it's time to get outside and enjoy the sunshine. Basking in the sun is always lovely, but can get pretty boring after a few hours. It's always good to bring a fun outdoor game with you to the beach, picnics, backyard parties, or any other occasion this summer. 
These four outdoor games are guaranteed to keep you and your friends entertained throughout the warm months. 
Lawn Darts
This is one of the most common lawn games for young and old because it can be adjusted in difficulty depending on who is playing. Lawn darts are easy to bring with you to a picnic in the park or a backyard gathering this summer. A pack of lawn darts usually comes with six darts in two different colors and a few hoops that can be placed on the ground wherever you like.
The goal of the game is to throw one dart at a time up into the air and try to aim for it to land within the hoop on the ground.  
Cornhole
Cornhole is a classic backyard game that is always a hit in summer barbeques and picnics. Cornhole sets are easy to find in stores or online and you don't have to get anything fancy to have a great cornhole experience.
The way that it works is there are two boards that are propped up at about a slight angle. Each board has a circular hole cut into it toward the top. The two boards should face each other at a significant distance that can be adjusted as you play. The goal is to throw one bean bag at a time and try to get it into the hole. 
This game can be played between two people or a team of two versus two.  
Disc Golf
This is an outdoor game that has developed a huge following in the last twenty or so years. It is now considered a legitimate sport with leagues and full disc golf courses all around the world. 
To play disc golf, all that is required is a disc or a frisbee and at least one basket to aim for. When you think about frisbees, you may picture a large, plate-shaped object, but disc golf discs are heavier and more compact than the ones you may see people throwing around at a park or on the beach. You can click here to check out all of the different types of designs that are available and to find some of the best-quality discs on the market. Although there are many disc golf courses available, you can also create your own disc golf game with a portable net. You can set one up on the beach or in a park and begin practicing your aim with friends and family.  
Badminton 
Among the many racket sports out there, badminton is probably the most relaxing. Badminton rackets are smaller and lighter than tennis rackets, so they can be easily carried from one place to another. 
This is a great outdoor game if you want to practice your hand-eye coordination and get some steps in.
Now that you have some ideas, it's time to get out there and spend your summer playing outdoor games. These four games will keep you entertained for hours on those long summer evenings and maybe even spark a new passion for outdoor activities.
The Best Bets to Place on Major League Baseball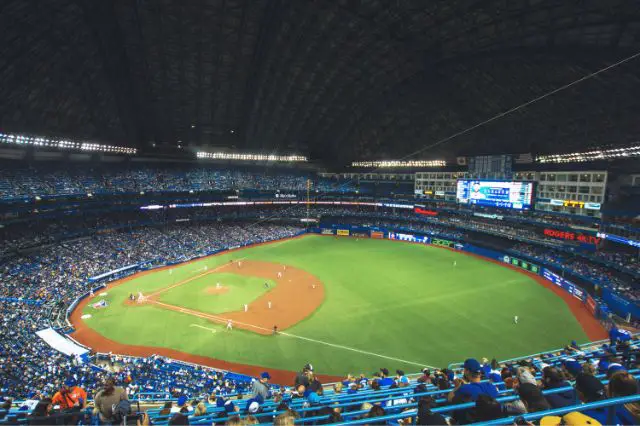 The decision by the Supreme Court for states to be able to legalize sports betting was a monumental one. At present, 36 states have given the nod for punters to start betting on sports in some form, and another three could get in on the action in the course of 2023. Some states offer sports bettors more freedoms, whereas others are more restrictive. Depending on the state, it's possible to bet at a betting shop, in a casino or on a mobile phone, or all three.
One sports event you might consider laying money down on is a baseball game. Below is a look at some of the different bets you can place on a baseball match, plus a consideration of the pros and cons of each.
Moneyline bets
A moneyline bet is the simplest type of bet and involves betting on the team you think will win. It doesn't matter whether your team wins by 100 runs or by 1. All that matters is that they win. If they win, you win. How much you win depends on whether the team you're betting on is the favorite or the underdog, which you can find out by checking the baseball odds.
The advantage of moneyline betting being so straightforward also proves to be a key disadvantage. Moneyline bets aren't good for winning lots for money because they're the easiest type of bet to make.
Totals bets
These bets are also commonly referred to as "Overs and unders" bets and are likewise simple bets, only this time you're betting on the total number of runs scored in the game. The sportsbooks will predict that the teams will score in total a certain amount of runs. All you have to do is bet whether the actual amount will be higher (an overs bet) or lower (an unders bet).
The ease of totals betting is one of the big pros of this type of bet. You also have a fifty-fifty chance of winning, so the odds aren't heavily stacked against you, and if you have a classic matchup, there's a big certainty of the under. You can also bet on specific segments of the game, such as the first five innings, halves, quarters or the entire game.
Totals betting does have its disadvantages, however. One is that sportsbooks want equal betting on both sides and will move the betting lines around to ensure this. You should also be wary of the potential for extra innings. Some sportsbooks will include extra innings, whereas other won't, so check how extra innings would affect the outcome of your bet.
Run line bets
Run line bets are like spread bets, only they have a fixed spread and the money paid out beside the number is what changes. The sportsbooks will set a run line, which is the number above or below which a team has to win or lose a game, depending on how you've bet.
One of the best advantages of run line betting is that if you think a team will win by a significant amount, you can earn a big payout. If, however, you think the underdog is a better bet, you won't win as much because it's a safer bet, whereas if you were making a moneyline bet, the underdog would win you more money because it's a riskier bet.
Reverse run line bet
This is a bet in which the favorite and the underdog are flipped for the wager. As a result, the payouts become massively different. If a favorite had to win by 1.5 runs in a standard line bet, now they have to lose by fewer than that number; and the underdog would have to win by more than that amount, rather than lose.
If you think the underdog is going to pull something extraordinary out of the bag, a reverse run line bet is the one to choose, and if the underdog does come up trumps for you, you'll receive a handsome payout.
Futures bets
A futures bet is a bet on something that is going to happen and isn't decided by one game. The most common of these is a bet on who will win the World Series. You can place a futures bet at any time: before the season, during the pre-season, during the regular season or even during the playoffs.
These types of bets are fun and pay out well if you bet correctly. You can also hedge if things aren't looking good for your bet. The cons of such bets are that it's hard to make predictions and that the betting lines move a lot.
Major League Baseball always provides excitement. The bets above can add even more to your enjoyment of an MLB game. Why not give them one of a try and see how you do?
Jump Jockeys to Follow at Cheltenham Festival 2023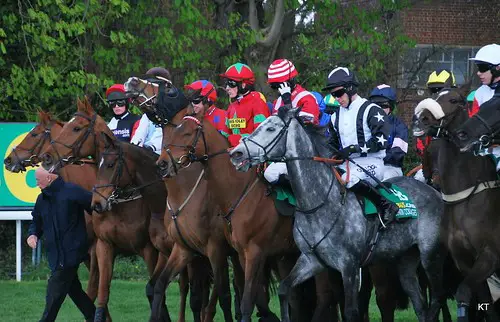 It is once again time for those brave souls of the jump jockey world to grab their boots and helmets and make their way to the home of British racing for the Cheltenham Festival. The Cheltenham Festival is the biggest meeting in jumps racing, with 28 races across four days featuring the best trainers, jockeys, and horses in the sport.
Top Jockeys to Follow in 2023
Making it to the top table of the sport can be a long and winding road for jockeys. The chance to ride at the Cheltenham Festival is the ultimate goal and the jockeys mentioned below will be lucky enough to be riding some of the popular Cheltenham 2023 bets, including 6/4 Gold Cup favorite, Galopin Des Champs.
Paul Townend
Paul Townend is the champion Irish Jump jockey and has the envious position of stable jockey to the all-conquering trainer, Willie Mullins. Townend will be many people's idea of the best Cheltenham Festival top jockey bet, and he currently heads the market at odds of 2/5.
Twice crowned Leading Rider at the Festival, Townend now has 22 Cheltenham wins to his name, and has a CV chock full of wins in the most prestigious races in the sport.
Nico de Boinville
SHISHKIN IS BACK! 🔥

Are we looking at the Ryanair winner? ✈️ pic.twitter.com/b3bQ9QmrVm

— Lucas Coppin (@Lucas_Coppin) February 18, 2023
Britain's go-to jockey for the big races, Nico de Boinville has partnered with some of the greatest horses to ever grace the hallowed turf at Cheltenham. Thanks to his association with the legendary trainer, Nicky Henderson, de Boinville has 15 festival wins to his name and was crowned Leading Rider in 2019.
The Englishman is booked to ride a strong team of horses for Henderson again in 2023, with the likes of the rejuvenated Shiskin, Arkle Chase hopeful, Jonbon, and Champion Hurdle favorite, Constitution Hill, all ready to run big races.
Another big festival may be in store for the three-time Champion Chase winner.
Rachael Blackmore
Now one of the most recognizable faces in jump racing, Rachael Blackmore has broken down many barriers and created history on many occasions in the last few years. She is the only woman ever to have won the Aintree Grand National, and in 2021 she became the first lady rider to win a Champion Hurdle, as well as the first to be crowned Leading Rider at the Cheltenham Festival.
12 months later, Blackmore would again create history by becoming the first woman to ride the winner of the prestigious Cheltenham Gold Cup. Although she may not have the same quality of rides for this year's festival, it would be strange if she were not to reach the winner's enclosure at least once.
Townend, de Boinville, and Blackmore are just three of the top jockeys that you can expect to see at the Cheltenham Festival in 2023. The majority of races on offer throughout the week are likely to go their way, but other talented riders such as Danny Mullins, Davy Russell, and Mark Walsh, will also be hoping for their own piece of the pie.