What Is an Equipment Tracking System and What Benefits Does It Provide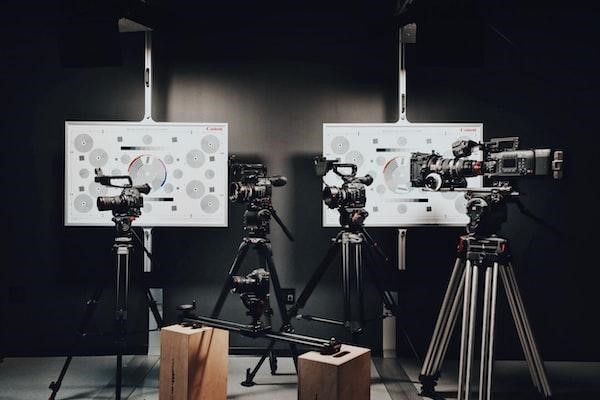 In today's world, efficiency and cost-effectiveness are of utmost importance in any business. This is especially true when it comes to tracking equipment and assets. Equipment tracking systems (ETS) are designed to help companies keep track of their assets, from small tools and equipment to large vehicles and machinery. By tracking movements, whereabouts, and equipment usage, businesses can save time and money by ensuring that assets are properly used, maintained, and stored. Keep reading to learn more about the benefits of equipment tracking systems.
What is Cheqroom?
Cheqroom's equipment tracking systems have become increasingly popular as businesses look for new ways to keep track of their valuable assets. Cheqroom allows companies to track their equipment and inventory and manage their workflow accurately. With its intuitive user interface, businesses can easily manage their equipment and inventory without requiring complex software or hardware. It also offers a comprehensive suite of features that maximize visibility and accountability over all company assets from any device or computer. Cheqroom enables organizations to keep up-to-date records on everything they own while reducing wasted time searching for tools and materials throughout the workplace.
With Cheqroom's equipment tracking system, businesses can easily view an item's current status, such as its location, who is using it, and when it's due back. It also has features that allow businesses to set up alerts and notifications when an item is overdue or when its usage has exceeded a certain amount of time. Additionally, companies can set up maintenance reminders for their equipment and assets to ensure they are always in top condition.
Cheqroom's equipment tracking system also integrates with other methods, such as accounting software and other tracking programs. This allows businesses to track their assets in real-time and coordinate their usage across multiple departments or locations. Cheqroom's system is highly customizable, allowing companies to tailor it to their specific needs.
Cheqroom also offers various reporting tools that help businesses gain insight into their equipment and inventory. Reports can be generated to show the current status of an item, as well as its usage history. This allows businesses to make more informed decisions about their assets and identify any potential issues or areas for improvement.
What are the benefits of using an equipment tracking system?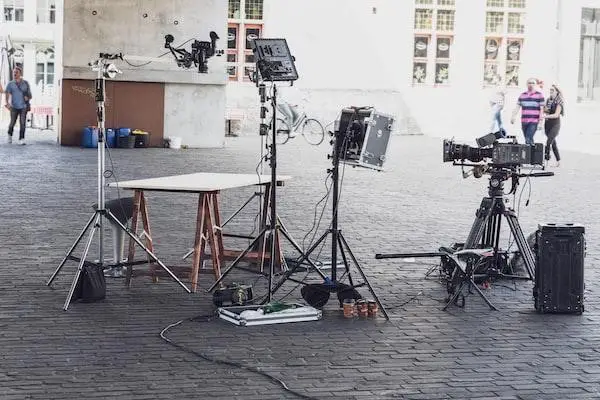 One of the most significant benefits of using an equipment tracking system is improved asset utilization. The system monitors each item's current status and location in real-time so that managers know when and where it needs to go next. This information allows them to ensure the proper use of resources while reducing unnecessary waste due to over-ordering or misplacement of components or supplies.
Increased asset visibility and transparency are other key benefits of an equipment tracking system. This refers to the ability to accurately and efficiently monitor, manage, and audit all components of your business's physical assets. With this information in hand, companies can make more informed decisions about their asset management strategies while also reducing costs associated with operational inefficiencies or asset loss due to theft or misplacement.
Using an automated inventory system also helps provide real-time updates on stock levels across multiple locations and individual items within those locations. This allows for better planning when restocking supplies and replacing outdated equipment nearing the end of its useful life span. Additionally, this clarifies where problems may arise throughout the supply chain, whether discrepancies between orders placed versus received or shipment accuracy or timeliness issues.
The increased visibility provided by an equipment tracking system means that all stakeholders can access up-to-date data regarding maintenance schedules, warranty status, repair histories, etc. This helps ensure compliance with industry regulations while minimizing downtime due to malfunctioning machinery or other issues related to neglected preventive maintenance activities. In addition, having immediate insight into what materials were used during which service calls can help inform future procurement decisions while avoiding unnecessary spending on redundancies in order placement processes.
Overall, an equipment tracking system is invaluable for any business, providing improved visibility into asset location, usage, maintenance, and performance. These benefits increase efficiency and cost savings while ensuring safety and compliance.
Top Business Tools to Help Streamline Operations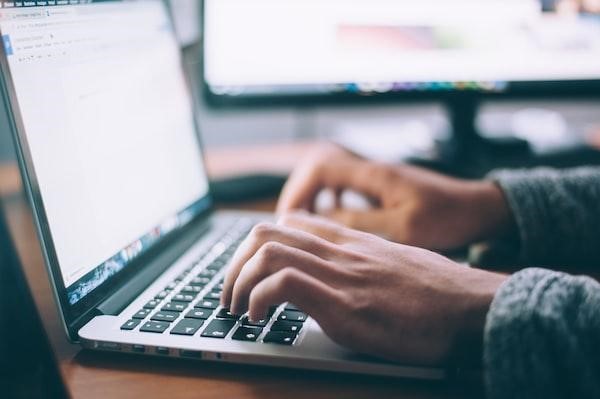 Are you looking for ways to make your business operations more efficient? From communication and collaboration to task management, there are plenty of business tools that can help. In this article, we'll share the top business tools you need to help streamline operations. Keep reading to learn more.
Fax API
A fax API is a powerful tool that can help businesses streamline their operations. It is a type of application programming interface (API) that allows businesses to send and receive faxes over an internet connection. By utilizing a fax API, businesses can quickly and easily send and receive faxes from their computer, mobile devices, or other applications. The API also allows businesses to easily track outgoing faxes, manage incoming faxes, and even store them for future reference.
The primary benefit of a fax API is that it provides a quick, easy, and secure solution for transmitting documents and information. Instead of having to print out and fax documents, businesses can now send and receive documents through the cloud with a simple click of a button. The API also provides businesses with a secure and reliable way to transmit confidential information. It also allows businesses to easily track the progress of a document, so they can be sure it has been received and read by the recipient.
A quality fax API has the ability to integrate with other existing applications, such as email, CRM, and payment systems. This integration makes it easier for businesses to send and receive information without having to manually enter the details, which saves time and money. Additionally, many fax APIs are highly customizable, so businesses can tailor them to their needs.
HR and Payroll Tools
Human resources and payroll tools are among the top business resources needed to help streamline operations. These tools provide the ability to efficiently manage the complexities of the workforce, ensure compliance with regulatory requirements, and save time and money. They are important for businesses of all sizes and can help streamline the entire process of managing employees.
HR tools are used to manage employee data, access employee records, track employee performance, as well as keep up with employee benefits and payroll. These tools can also include features such as time tracking, vacation and sick time tracking, and employee self-service. Additionally, payroll tools are designed to streamline the payroll process and make it easier for businesses to manage their payrolls. These tools can include features such as payroll calculation, tax filing, employee salary and wage management, and online timesheet management. They can also help businesses stay compliant with current payroll and tax regulations.
Project Management Tools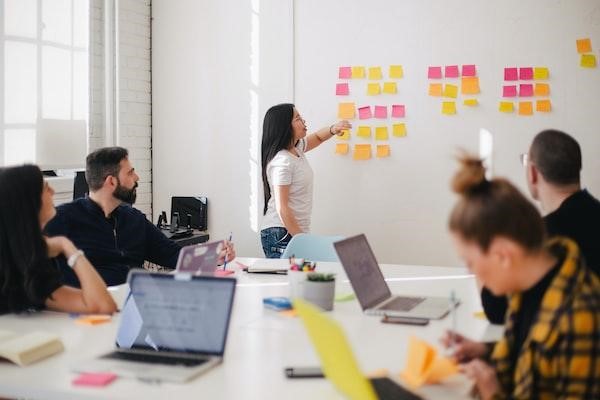 Project management tools enable businesses to plan, organize, and manage their work and resources more efficiently. Project management tools can provide visibility into project progress and help teams stay on track. These tools provide a centralized system for tracking tasks, assigning resources, and monitoring deadlines. In addition, project management tools can help teams track the costs associated with a project, as well as help identify bottlenecks and potential risks. Given the importance of efficient workflow in the business world today, project management tools can help speed up and manage many processes.
Project management tools are often used to create project plans and monitor progress. They can help teams identify the key tasks that need to be completed, assign resources to those tasks, and set deadlines. They can also help teams identify the dependencies between tasks and ensure that tasks are completed in the correct order. Project management tools also help teams stay organized by providing a central repository for documents and other project-related information.
Social Media Management Tools
Social media is an essential business resource today, and management tools are critical for streamlining operations and maximizing an online presence. These tools can help businesses to plan and manage their social media campaigns, track customer engagement, measure the success of their campaigns, and provide valuable insights into their customer base. With the right social media management tools, businesses can gain an understanding of their customer's preferences and interests, develop stronger relationships with them, and create customer loyalty.
Overall, the use of top business tools can be an important factor in streamlining operations and increasing efficiency. Utilizing the right tools can help businesses save time, reduce costs, and increase productivity. With the right tools, businesses can create a better user experience, improve customer service, and create a more efficient and streamlined workflow.
What is 7/12 Extract in Maharashtra Land Records, and Why is it so Important?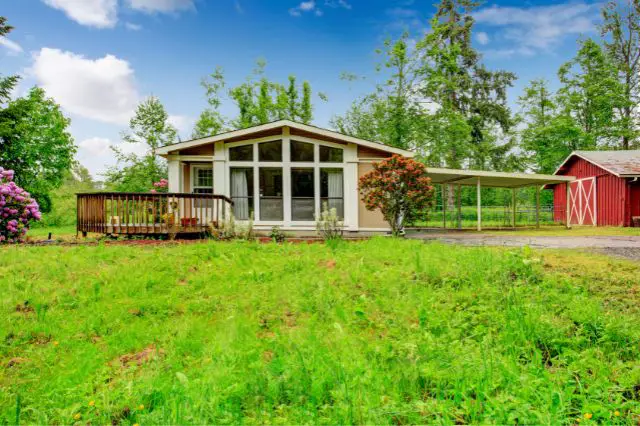 In Maharashtra, the 7/12 extract confirms a real estate is free from financial obligations. However, it is not the only document that substantiates such claims; there are other important papers too. Thus, if you are into property hunting within Maharashtra, you should verify whether the landlord gives you these documents.
In this regard, Bhulekh Maharashtra is a state government initiative helping you retrieve land records easily online. Thus, whether you need to know about property cards, Malmatta Petrak, or even 7/12 extract, you can simply utilise this portal.
What is 7/12 Extract?
It is a document that displays in-detail records of registered land in Maharashtra. Precisely, while referring to this paper, you know who the present owner of the land is, its total size, mutation number, etc. Moreover, this extract is a combined declaration of two separate forms – form 7 and form 12.
Form 7 will inform you about the present landlord along with changes in ownership in the past. Particularly you get to learn about all existing liabilities and rights of the proprietor.
Besides declaring the names of the present occupants and list of all owners and borrowers in the past, form 7 shares sensitive data regarding government lessees.
Form 12 exists to make you aware of all agricultural aspects of a specific land. It tells you if any crop was ever grown on a land, and if yes, what type of cultivation used to sustain there.
How Did the Idea of Generating the 7/12 Extract Originate?
Previously the state government of Maharashtra maintained land revenue records manually. When they later on decided to computerise this whole system, the numbers 7 and 12 came up eventually as village form numbers. Hence, a name originated where form 7 and form 12 individually include a set of information as discussed above.
Why the 7/12 Extract is Important?
The significance of the 7/12 extract is immense if you want to ensure not running into estate-related court disputes. Here are some key reasons that reinstate the importance of this 7/12 extract:
It is one of the key documents stating a land's real-time legal status.
This document minutely tracks ancestral information of any plot within Maharashtra.
You get to know about past disputes concerning land by referring to this document.
This extract gives an overall idea regarding the physical nature of a plot's soil. Additionally, you can learn about all the past agricultural and non-agricultural activities that have taken place there.
Banks demand to see this Saat Baara Utara or 7/12 extract whenever you apply for a loan against property. Similarly, farm credit approval also depends on the territory status reflected in this document.
Particularly in all semi-rural and rural segments this document plays a crucial role in identifying authentic landlords by eliminating the common contradictory factors. Also, fetching them is easy; you can follow the completely online service offered by Bhulekh Maharashtra to achieve this from the comfort of your home.
How to Check a 7/12 Extract and Other Important Land Records Using Bhulekh Maharashtra?
Keeping pace with the increasing digitalisation, the Maharashtra government has launched specialised applications to check land records on a mobile device. You may also apply for a 7/12 extract using the Mahabhulekh app.
Also, if you are logging in to your account using a computer, you can execute these same actions through a web interface. All you need to do is fetch all requisite land records by opening the official website of Bhulekh Mahabhumi. Here, we have listed down each step to check important records online:
Step 1: After entering the official website you will find the option to choose among 6 districts. These are respectively Amravati, Konkan, Nashik, Aurangabad, Pune, and Nagpur. Choose one location where your intended land belongs and proceed to the next step.
Step 2: Again, you see two options to choose from – 7/12 and 8A. Assuming you have selected the first option, we will guide you through the following steps.
Step 3: Select the village, taluka, and district.
Step 4: Now, you have to search for the intended document. To do so you can enter any among the survey number, group number, full name, etc.
Step 5: Finally, to complete the registration, provide an active phone number.
Step 6: Select the option "7/12" and proceed to solve the CAPTCHA code.
Step 7: Within seconds you get to see the 7/12 extract of the intended plot.
Moreover, you can also confirm whether the land has any existing legal disputes by raising a query online. To execute this you must visit the official portal of IGR and conduct an e-search.
Bhulekh Maharashtra provides a user-friendly interface to verify information that is included in form 7/12. Knowing them personally proves to be helpful as it improves your chances of getting a home loan approval. Also, you can roughly estimate the tax amount with the help of these land records if you live in a semi-urban location in Maharashtra. Even for attaining farm credit facilities this paperwork is essential.
Is Gmail an Effective Alternative Option for Work Emails?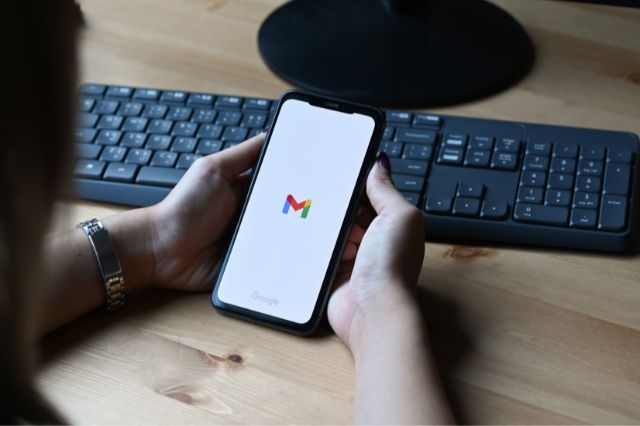 For many years, the gold standard of work emails has been Microsoft Outlook. But, with the increasing popularity of Gmail, is it becoming a viable alternative option for business emails? In this blog post, we'll look at how Gmail compares to Outlook and if it is an effective tool to be used in a professional setting.
Cost
Perhaps the biggest advantage of using Gmail as a Microsoft Teams alternative is its cost – or lack thereof. Gmail is free, eliminating any software licensing fees that come with using Outlook. This can be extremely helpful for small businesses which may not have the resources for expensive email programs.
You can also sign up for different platforms using Gmail, and there are other add-ons that are useful that come with your Gmail account, like:
Google Docs
Google Sheets
Google Drive
Google Chat 
Google Finance 
Google Meet
You can use all these resources for free too. Whereas with Microsoft, you have to pay for a subscription to use Excel or OneDrive.
Accessibility 
With Outlook, you need to download it onto your computer and keep the program up-to-date to have the best experience possible. With Gmail, you can access your inbox from any computer as long as you remember your login information – all you need to do is log into your account online. This makes it easy to use the platform from any device and from multiple locations. You also don't have to worry about taking time out to update the software on each device.
Additionally, Gmail is ideal for companies with remote teams because they can set up their personal email addresses themselves. Team members can communicate with each other effectively using their own Gmail accounts. 
Cloud Back-Up 
Another great feature of Gmail is its cloud backup capabilities. The cloud backup allows all emails sent through that email address to be stored on Google's servers instead of residing directly on the user's computer or mobile device. Thus making messages easier to access anywhere there's an internet connection available and much easier to share with multiple people.
Furthermore, cloud technology allows users much more storage space than traditional forms of file saving. It also offers better document version control since changes are tracked between different backups. Users will then know exactly who made changes when working collaboratively in shared folders or documents.
User Experience
Google has designed Gmail to provide users with an intuitive user experience so they can quickly learn how to make full use of its features without needing help from IT support. Gmail allows you to sort your emails into categories, so they're easier to find. 
What's more, there is a search feature so you can retrieve emails using keywords no matter how old they are. The bulk actions on the platform are also easy to use. If you're using the app on your phone, simply long press on a message to either delete or archive it. 
If you're using Gmail on a laptop or desktop, you can simply click on the box next to the message to perform an action.
Customization
If you have clients, partners, or team members that communicate with you regularly, then it's best to create folders. You can then move your messages into these customizable folders to keep your inbox organized. You can edit the names of the folders or delete an entire folder if you no longer need it. 
Protection Against Malware and Spam
One major concern when sending sensitive information through emails is security threats like malware and phishing scams. Malware or phishing could compromise private data or lead to identity theft.  
Fortunately for Gmail users, Google uses frequently updated filters that screen incoming emails for suspicious content. This security feature helps protect you against most malicious links and messages before they ever reach your inboxes. 
Additionally, most spam messages will get filtered out, making sure only important information gets noticed by recipients. Microsoft also has security features but lacks accessibility, and you have to subscribe to a package to use it.
Improved Productivity Features 
Using apps like Tasks or Google Docs & Spreadsheets in combination with Calendar & Reminders (all integrated into every Gmail inbox) gives users access to a powerful productivity suite. 
These additions are capable of boosting user workflow and efficiency that Outlook may not match. As deadlines become tighter than ever, these apps allow people to keep track of multiple complex tasks while simultaneously keeping collaborators updated. You can preemptively avoid potential miscommunications that could delay projects.
Final Thoughts 
Gmail certainly has its advantages over some other popular work email providers such as Outlook. These advantages include its cost-friendliness, convenience since it's accessible anywhere, and having no software download requirement (only login credentials). 
Plus, it has extra features like added protection against malware, scams, and spam and improved productivity tools for streamlining digital workspace processes. This makes Gmail a compelling alternative choice for everyday emails, whether you're an entrepreneur or you have a hybrid working model.
So if you're wondering if Gmail is a suitable alternative to other types of email services, then use the information in this article to help you make an informed decision.