Setting Sail: What's a Good Budget for Sailing Holidays?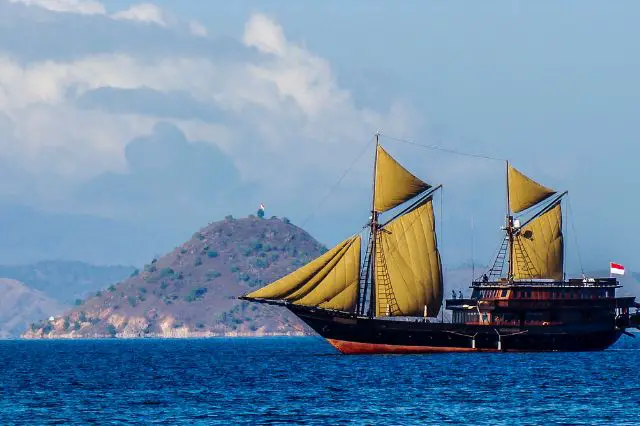 Sailing holidays offer a unique and captivating way to explore the world's oceans and coastlines. However, before embarking on such an adventure, it is crucial to establish a suitable budget to ensure an enjoyable and stress-free experience.
Choosing the Right Vessel
One of the primary considerations when planning a sailing holiday is selecting the appropriate vessel. The type of boat, its size, and the duration of the trip will significantly impact your budget. Options range from chartering a sailboat to owning or sharing a boat. Chartering provides flexibility but can be costly, especially during peak seasons, though it gives you the opportunity to fly into different cruising grounds each week – you can charter a catamaran in Greece one week, and then in Mallorca the next. Owning or sharing a boat offers long-term investment possibilities but requires additional financial commitments. Depending on your preferences and financial situation, make a well-informed decision that aligns with your budgetary limitations.
Destination Considerations
The choice of destination is another crucial factor influencing the budget for sailing holidays. Some regions and countries may have higher costs associated with mooring fees, fuel, supplies, and maintenance. Popular sailing destinations like the Athens in the Mediterranean or the Caribbean often command higher expenses compared to less frequented areas. Researching and comparing the costs of various destinations can help you identify affordable yet picturesque locations. Additionally, consider the local currency exchange rates and the availability of essential amenities, such as grocery stores and repair facilities, which can impact your overall expenses.
Daily Expenses and Provisions
While planning your sailing holiday budget, it is essential to consider daily expenses and provisions. These include food, water, fuel, and other necessities required during the voyage.
If you plan to cook onboard, factor in the cost of groceries and supplies. Additionally, budget for dining out or trying local cuisine at various ports of call.
Be mindful of water and fuel consumption, as prices can vary significantly depending on the location.
It's also wise to allocate a portion of your budget for unexpected repairs or maintenance that may arise during your journey.
Insurance and Safety
Ensuring the safety and security of your sailing holiday is crucial. Acquiring comprehensive boat insurance is essential to protect against unforeseen circumstances such as accidents, theft, or damage. While insurance premiums add to the overall budget, they provide peace of mind and financial protection. Additionally, consider investing in safety equipment such as life jackets, emergency flares, and first aid kits. Prioritize safety and allocate a portion of your budget for necessary safety measures and equipment. In addition to the essential expenses mentioned above, there are various miscellaneous costs to consider. These may include visa fees, customs charges, harbor/mooring fees, and entertainment expenses during port visits. Research the specific requirements and fees for each destination to avoid surprises and plan your budget accordingly.
Conclusion
Creating a realistic and comprehensive budget is essential for a successful sailing holiday. By considering factors such as vessel choice, destination, daily expenses, insurance, safety measures, and miscellaneous costs, you can ensure that your budget aligns with your expectations, allowing you to embark on an unforgettable and affordable adventure on the open seas.
The Most Amazingly Delicious Lebanese Foods Ever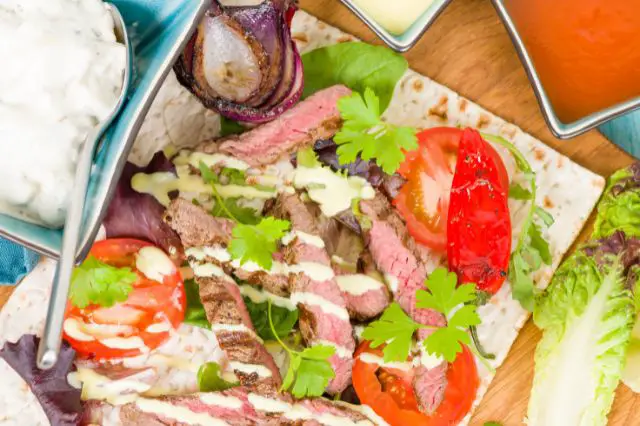 The country of Lebanon is known for its amusing climate, scrumptious food and inviting landscapes. Being one of the smallest sovereign states the land is home to some of the most important historical landmarks and trade hubs that date back to the early A.D.s. Nestled on the eastern coast of the fertile and rich Mediterranean Sea, this land is known for its fresh vegetables, luscious fruits and high-quality meat that is deliciously used in the cuisine. Lebanese cuisine is undoubtedly home to some of the most wholesome dips that are widely preferred across the Gulf region. Their grains, Mediterranean-grown fruits and pulses are truly relishing.
Traveling to Lebanon, along with the must-visit places and attractions, one should never stop to indulge in the best Lebanese cuisine which is a mix of authentic Arabic and the meticulous European. Middle East Booking Online has the best travel options to Lebanese for you so never miss out on all that the regional cuisine has to offer. Listed below are some of the Lebanese dishes that are palatable and a must-try. Both mains and dips!
1. Kibbeh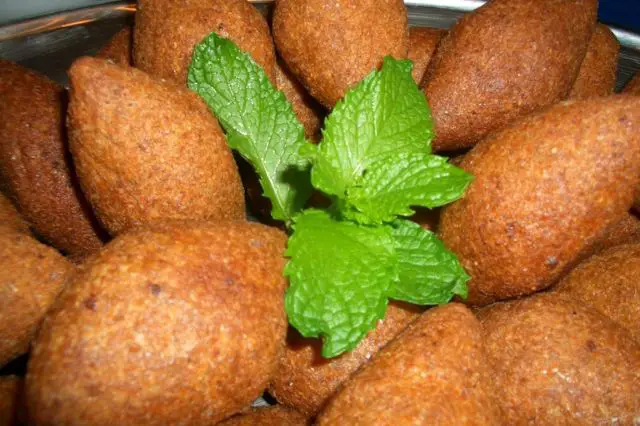 This main dish is also the national cuisine of Lebanon. Spicily seasoned minced meat and bulgur wheat coated with crushed pine nuts and fried to the royal brown is simply a must-have on your table. This is one version. Sometimes these delicacies are cone-shaped and baked or fried. Regional variations no matter how different, the Kibbeh is hands down the most comfortable food in every Lebanese household.
2. Lahm Bi Ajin or Sfeeha
This Lebanese meat pizza is sure to take your taste buds for a delicious twirl. Scrumptiously prepared minced meat, onions and parsley-seasoned meat is topped over the dough and baked to be served as miniature, custom shaped (depending on the region), crunchy dough platters of delectable flavor.
3. Lebanese Shawarma
If you know about the Turkish Donors or the Gyros from Greek Cuisine, the Lebanese Shawarma is calling out your name. The meat of choice slices cooked in a vertical grill for hours is rolled in pita bread with tahini or garlic paste along with onions, cucumbers, peppers, lettuce and fries. This service is in a classic street fool style that's too tempting for the palate.
4. Falafel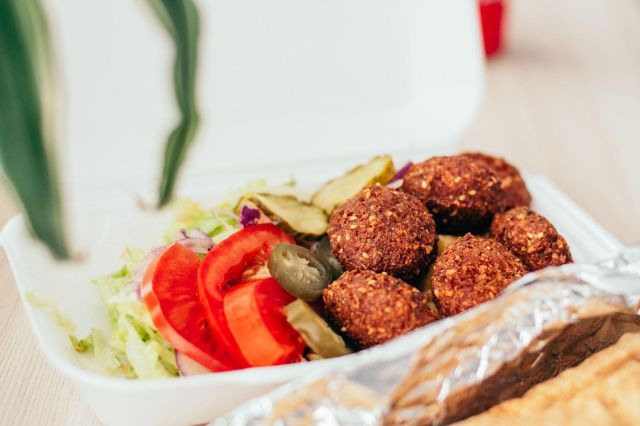 This widely-known Middle Eastern dish savors the delight of proteins in the right measure. The chickpeas or fava beans or both are cooked, seasoned with tahini and fried as patties. Usually served in pita bread, this street food is the best in all its delicious ways.
5. Hummus
How can Lebanese cuisine be void of this universally acclaimed side dish! This is where Middle Eastern and Mediterranean cuisine come together to celebrate every main dish on the table. This dip has chickpeas, tahini sauce, spices and garlic cloves ground and served with splotches of oil. A relishing treat that can be enjoyed with meat and fresh veggies too.
6. Fattoush
This side dish appetizer is featured with lunch and dinner preparations. A classy tossing of chopped onions, lettuce, tomatoes, mint, radish, cucumbers and fried pita cubes, rained down by lemon juice, olive oil and pomegranate molasses and is served as a well-packed side dish.
7. Tabbouleh
This is an appetizing bomb of deliciousness served on a plate that is topped with minced mint, parsley with boiled bulgur wheat and tomatoes that are tossed in olive oil and sour lemon juice and served with every other main dish. This is loaded with simple nutrients that will leave your taste buds wanting more.
8. Labneh
Greet the mornings with health and good aura with this must-have spread for breakfast. The yogurt is made creamier by straining the water and seasoned with thyme and herbs. It is often served with pitas, fresh Kaak (the Lebanese purse bread) and toast.
9. Muhammara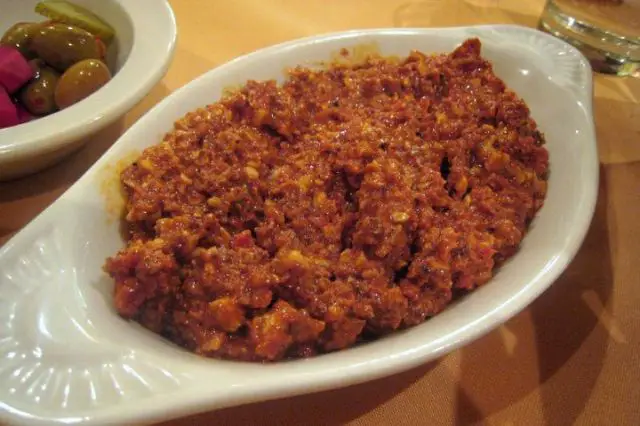 Let's close this delectable list with a hot and sour dip, you don't want to miss this tangy burst of goodness and spicy. Red peppers are roasted and ground into a paste with walnuts and other ingredients, spiced with dashing cumin, garlic and lemon juice. Pomegranate molasses are also added for better texture.
Florida for Families: Fun Activities and Entertainment for All Ages
If you're planning a family vacation to Florida, get ready for days of fun experiences and thrilling activities. From captivating theme parks and turquoise waters to unique outdoor adventures, the Sunshine State has something to offer everyone. 
Whether you're taking a trip with young kids or are looking for a couple's getaway – surf lessons on dreamy beaches, luxurious spa retreats, zip lining through lush forests – Florida is home to an array of unforgettable attractions and sights. 
This blog post will explore our favorite family-friendly destinations in beautiful Florida. Read on as we highlight exciting places that your whole family can enjoy.
1. Give Glamping a Try in Florida
For a unique outdoor experience, look no further than glamping in a Florida glamping resort. In Polk County, Florida, River Ranch glamping offers luxury tents designed for maximum comfort. Here you can enjoy the great outdoors without sacrificing comfort and convenience. With luxurious amenities like air-conditioned tents, hot showers, and cable television, you'll surely get the best of both worlds – nature and modern comforts.
Not only that, but you'll also have the chance to explore stunning landscapes like white-sand beaches and lush tropical forests. This is one of the best spots in Florida for camping with families, as it offers a wide range of activities such as kayaking, paddle boarding, and fishing.
2. Visit Universal Orlando for Roller Coasters and Shows
Universal Orlando is a dream destination for thrill-seekers and entertainment lovers alike. With a wide range of roller coasters and shows, there's something here for everyone, regardless of age. The park has some of the most exhilarating rides on the planet, including The Incredible Hulk Coaster and Revenge of the Mummy. But if you're looking for something a little more family-friendly, there are plenty of options, like the E.T. Adventure and the Hogwarts Express.
And, of course, every trip to Universal Orlando is complete with catching one of their world-class shows. From The Blues Brothers to the Wizarding World of Harry Potter, there's something for everyone to enjoy. Whether you're a die-hard coaster enthusiast or simply looking for a fun day out, Universal Orlando is a must-see destination.
3. Explore the Florida Aquarium
Dive into the underwater world of Florida Aquarium and discover the fascinating creatures lurking beneath the surface. Whether you're an avid marine enthusiast or just curious about marine life, there's something for everyone here. From the spotted eagle ray to the Atlantic green turtle, the aquarium is home to an array of species that will leave you in awe.
Amongst the many exhibits, you'll have the chance to witness the beauty of thousands of sea creatures up close and personal. The aquarium's hands-on approach to education makes it easy to learn about the importance of marine conservation and the complex ecosystems that they inhabit. So why not immerse yourself in this underwater adventure and discover the wonders of marine life?
4. Take a Beach Day in Boca Raton or Clearwater Beach
Imagine taking a day to escape the hustle and bustle of your daily routine and enjoying a relaxing beach day with your family. Picture the crystal-clear water washing up on the shore as you wait eagerly to build sandcastles with your kids. Sounds like paradise, right? Why not make it a reality and head to Boca Raton or Clearwater Beach? These destinations offer gorgeous sandy beaches and a fun-filled day for the whole family.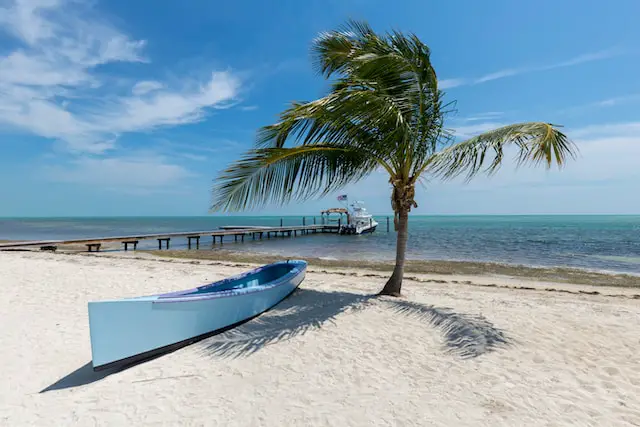 Whether taking a dip in the ocean, playing beach volleyball, or soaking up the sun, spending a day at the beach is an amazing way to create lasting memories with your loved ones. So, pack the sunscreen, beach towels, and snacks, and prepare for a day of fun and relaxation by the water.
5. Spend a Day at Kennedy Space Center
Come and experience a truly out-of-this-world adventure at Kennedy Space Center. This is not your typical museum – it's an immersive, interactive experience that will take you through the history of space exploration and NASA's missions. You'll be able to view actual rockets and spacecraft up close and learn what it takes to launch them into outer space.
But it's not just about the history; you'll also have the chance to interact with cutting-edge exhibits and participate in simulations that make you feel like you're part of the action. There's something for everyone at Kennedy Space Center, whether you're an astronomy enthusiast or a casual visitor looking for an exciting day out.
6. Head Out on an Everglades Adventure Boat Tour
Come experience the beauty of Florida's Everglades on an exciting boat tour. Departing from the hustle and bustle of city life, you'll be transported to a world where nature reigns supreme. Glide through shining waters and awe at the lush greenery surrounding you. But it's not just the scenery that will take your breath away; you'll also have the opportunity to get up close and personal with some of Florida's fascinating wildlife.
Spot alligators basking in the sun, watch exotic birds take flight and keep a lookout for playful dolphins swimming alongside the boat. With your knowledgeable guide, you'll learn about preserving these natural habitats and their vital role in Florida's ecosystem. Bring your sense of adventure and your camera, and get ready to create unforgettable memories on this exciting Everglades boat tour.
7. Go on a Shopping Spree at Disney Springs
Disney Springs is a magical world of wonders where shopping is a delight. It's a shopper's paradise, filled with fashionable boutiques, unique stores, and mouth-watering restaurants. For souvenirs, grab a treasured keepsake from World of Disney or a set of Mickey's ears to wear around the parks proudly. For treats, indulge in the decadent cupcakes from Sprinkles or sample the delicious fudge from The Ganachery.
There's something for every family member, from elegant jewelry to playful toys and games. At Disney Springs, the magic of Disney is never far away, so make some lasting memories while shopping and bring the joy of a Disney vacation home with you.
From theme parks to museums to outdoor adventures, Florida offers a variety of attractions and activities for visitors of all ages. Whether you're looking for thrills or relaxation, there's something for everyone in this sunshine state. So gather your family and friends and embark on an unforgettable journey full of memories. And don't forget your camera—you'll want to capture it all.
The 5 Absolute Best Chicago Attractions in 2023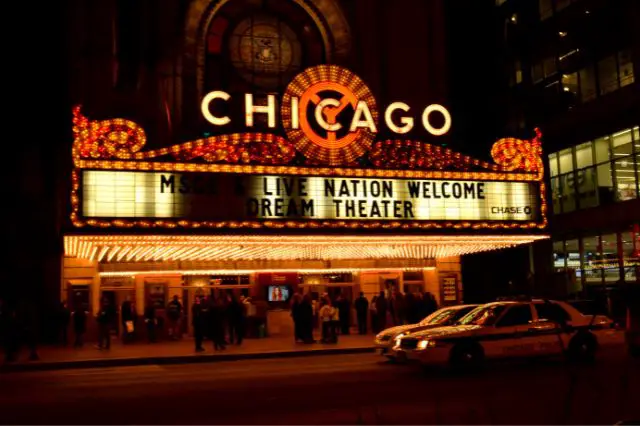 Chicago remains one of the most exciting cities for tourists to visit in the US, even in 2023. If you're planning a family trip to Chicago soon, you'll need to fill your itinerary with plenty of fun, enlightening, and memorable experiences that the whole family can enjoy. Thankfully, Chicago has you covered, and here are the five absolute best attractions for you to enjoy in Chicago in 2023:
1. Enjoying a Day Cheering for the Chicago White Sox
Chicago is known for its love of baseball. With a team that holds as vibrant and complex a history as the White Sox does, who can blame them? If you're planning on taking a trip to Chicago anytime soon, you need to make sure you take advantage of the historic team's existence and enjoy a fantastic day cheering on the White Sox at Chicago's very own Guaranteed Rate Field Stadium. The fact that you can score White Sox tickets at affordable prices in 2023 makes the appeal of seeing a pro baseball game that much greater. If you've got a baseball nut in your family, or simply want to enjoy the experience of seeing a live pro baseball game, Chicago is the place to do it. So, let's get to it and play ball!
2. Learning About Culture at the Art Institute of Chicago
After you've enjoyed a great day of baseball, you should take in another cultural milestone of the Chicago cityscape: the Art Institute of Chicago. This absolute behemoth of an art museum hosts collections from many different periods, art styles, and forms (making it a joy for any art lover, no matter what their tastes might be). The fact that some hyper-famous pieces, such as "American Gothic" are on display at the Art Institute of Chicago makes it that much more attractive for a family vacation day. Just make sure you give yourself plenty of time to enjoy the museum's many sights and sounds, as we're not exaggerating when we tell you that the place is absolutely massive.
3. Kicking Back with Food and Fun at Navy Pier
If you want a family-friendly area of Chicago to spend a relaxing day with the family at, Navy Pier is hard to beat. The beautifully open sidewalks, lack of harsh traffic, and endless food and shopping attractions that are available at Navy Pier will have you entertained for hours on end. The fact that this area of Chicago is also home to Navy Pier Beer Garden, and Chicago's world-famous Shakespeare Teater makes it that much more tempting. If you want an area of the city with endless attractions that the whole family can enjoy, you need to do yourself a favor and plan a full day of your trip at Navy Pier.
4. Meeting New Animal Pals at the Lincoln Park Zoo
The Lincoln Park Zoo is one of the most recognizable and adventurous zoos in the United States (and in many people's opinions, the world). Because the Lincoln Park Zoo has such a wide variety of exhibits, you'll feel as though you've taken a worldwide safari trek by the time you leave its barriers. The amount of water-loving animals on display at Lincoln Park Zoo is especially attractive for many out-of-town visitors. Whether you love polar bears, apes, or more obscure wildlife, you'll find exhibits that will leave you in love at Chicago's family-friendly Lincoln Park Zoo. Even locals who have been to the Lincoln Park Zoo several times a year for their entire lives still love to check out the sights and sounds it offers each year (so you know the zoo's quality).
5. Seeing the City's Style on the Chicago Architecture River Cruise
Do you have an architecture mega-fan in your family? If so, the prospect of visiting Chicago is probably a dream come true in and of itself. After all, Chicago is home to some of the most world-famous architectural wonders out there. To get a full Chicago architecture tourist experience, you should definitely consider checking out the little-known, but absolutely stellar Chicago Architecture River Cruise attraction. Not only will it thrill your family with knowledge about some of the city's most famous sights and sounds, but it will help you become more intimately familiar with the city's history as well. In terms of river cruise tourist experiences, this one is hard to beat. Even the people in your family who are not all that interested in Chicago's architecture (or architecture in general) will find a lot to love about this unique Chicago history experience.