What is 7/12 Extract in Maharashtra Land Records, and Why is it so Important?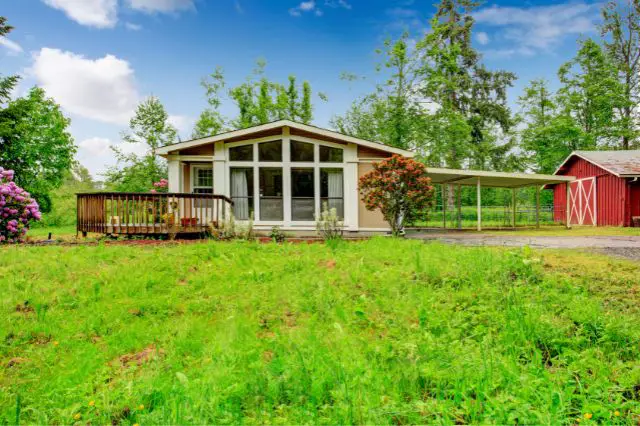 In Maharashtra, the 7/12 extract confirms a real estate is free from financial obligations. However, it is not the only document that substantiates such claims; there are other important papers too. Thus, if you are into property hunting within Maharashtra, you should verify whether the landlord gives you these documents.
In this regard, Bhulekh Maharashtra is a state government initiative helping you retrieve land records easily online. Thus, whether you need to know about property cards, Malmatta Petrak, or even 7/12 extract, you can simply utilise this portal.
What is 7/12 Extract?
It is a document that displays in-detail records of registered land in Maharashtra. Precisely, while referring to this paper, you know who the present owner of the land is, its total size, mutation number, etc. Moreover, this extract is a combined declaration of two separate forms – form 7 and form 12.
Form 7 will inform you about the present landlord along with changes in ownership in the past. Particularly you get to learn about all existing liabilities and rights of the proprietor.
Besides declaring the names of the present occupants and list of all owners and borrowers in the past, form 7 shares sensitive data regarding government lessees.
Form 12 exists to make you aware of all agricultural aspects of a specific land. It tells you if any crop was ever grown on a land, and if yes, what type of cultivation used to sustain there.
How Did the Idea of Generating the 7/12 Extract Originate?
Previously the state government of Maharashtra maintained land revenue records manually. When they later on decided to computerise this whole system, the numbers 7 and 12 came up eventually as village form numbers. Hence, a name originated where form 7 and form 12 individually include a set of information as discussed above.
Why the 7/12 Extract is Important?
The significance of the 7/12 extract is immense if you want to ensure not running into estate-related court disputes. Here are some key reasons that reinstate the importance of this 7/12 extract:
It is one of the key documents stating a land's real-time legal status.
This document minutely tracks ancestral information of any plot within Maharashtra.
You get to know about past disputes concerning land by referring to this document.
This extract gives an overall idea regarding the physical nature of a plot's soil. Additionally, you can learn about all the past agricultural and non-agricultural activities that have taken place there.
Banks demand to see this Saat Baara Utara or 7/12 extract whenever you apply for a loan against property. Similarly, farm credit approval also depends on the territory status reflected in this document.
Particularly in all semi-rural and rural segments this document plays a crucial role in identifying authentic landlords by eliminating the common contradictory factors. Also, fetching them is easy; you can follow the completely online service offered by Bhulekh Maharashtra to achieve this from the comfort of your home.
How to Check a 7/12 Extract and Other Important Land Records Using Bhulekh Maharashtra?
Keeping pace with the increasing digitalisation, the Maharashtra government has launched specialised applications to check land records on a mobile device. You may also apply for a 7/12 extract using the Mahabhulekh app.
Also, if you are logging in to your account using a computer, you can execute these same actions through a web interface. All you need to do is fetch all requisite land records by opening the official website of Bhulekh Mahabhumi. Here, we have listed down each step to check important records online:
Step 1: After entering the official website you will find the option to choose among 6 districts. These are respectively Amravati, Konkan, Nashik, Aurangabad, Pune, and Nagpur. Choose one location where your intended land belongs and proceed to the next step.
Step 2: Again, you see two options to choose from – 7/12 and 8A. Assuming you have selected the first option, we will guide you through the following steps.
Step 3: Select the village, taluka, and district.
Step 4: Now, you have to search for the intended document. To do so you can enter any among the survey number, group number, full name, etc.
Step 5: Finally, to complete the registration, provide an active phone number.
Step 6: Select the option "7/12" and proceed to solve the CAPTCHA code.
Step 7: Within seconds you get to see the 7/12 extract of the intended plot.
Moreover, you can also confirm whether the land has any existing legal disputes by raising a query online. To execute this you must visit the official portal of IGR and conduct an e-search.
Bhulekh Maharashtra provides a user-friendly interface to verify information that is included in form 7/12. Knowing them personally proves to be helpful as it improves your chances of getting a home loan approval. Also, you can roughly estimate the tax amount with the help of these land records if you live in a semi-urban location in Maharashtra. Even for attaining farm credit facilities this paperwork is essential.
Advantages Of Submitting Taxes Quarterly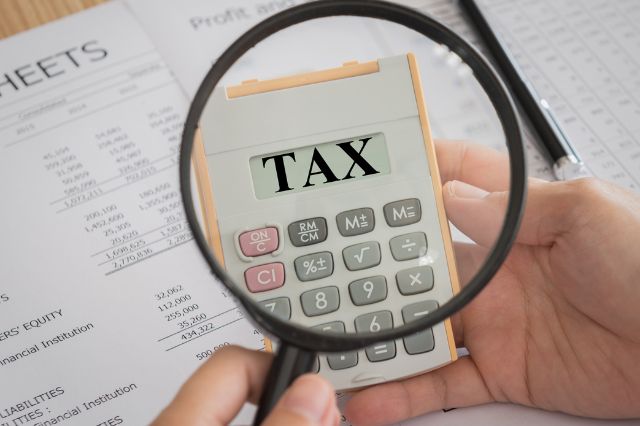 As a self-employed person, your tax obligations differ from those of a typical employer, making quarterly tax filing more critical when you are receiving a variety of advantages from your work. If you are an independent contractor, a solo entrepreneur in a trade or sector, a partner in a partnership, or someone who owns a business, you do not have to comply with the tax payment process every month. Instead of filing taxes immediately after each paycheck, you may benefit from quarterly tax payments. With the IRS's pay-as-you-go income tax system, you may take advantage of the benefits of your IRS payments. When you make regular quarterly tax payments, depending on the law and your income, you might profit from the following advantages.
The allowed deduction for qualifying business income
One of the most alluring advantages of filing quarterly taxes is this one. Your self-employed income might be decreased thanks to the qualifying business income laws. You receive roughly 20% of your tax refund thanks to the QBI deduction in addition to your usual quarterly tax payments. By properly complaining about your trade or business, you can lower your eligible items of income, profits, losses, and tax deductions.
This is advantageous to you because it prevents you from having to worry about earnings from capital gains and losses, dividends, interest income, and other types of unrelated business income that are deposited into your company account. You are eligible for this deduction if your individual file's quarterly taxes are less than $163,300. Your income must not exceed $326,600 when filing a combined quarterly income statement. The IRS's rules on the payment of individual self-employed taxes may cause this to alter.
How quarterly taxes are paid
One of the most important taxes throughout the years has been paying taxes. The advantages of making quarterly tax filing payments make that a simple task for you. By computing and submitting online, you may choose a payment method that suits you. The assistance of an electronic federal tax payment system will make this procedure simple for you. You can fill out a paper form instead of the online filing option. The ability to transfer tax payments that are not covered by quarterly payments to annual tax returns is the flexibility that is most alluring. In situations when you have received an overpayment, you can also find choices after completing form 1040 or 1040SR. If you want to estimate your current tax without getting a refund, you can use the quarterly payment to carry all of your overpayment forward.
Tax option by the quarter is preferable to self-employment
People can believe that only income from self-employed individuals is legalized by quarterly tax payments. For additional incomes that totaled $1,000 or more during tax return filings, you may additionally be required to participate in quarterly tax payments. Even if individual withholdings go short, quarterly tax filing can still be completed. Everyone may authorize their income and use their money for future investments or purchases thanks to the large number of people who have signed up. The following revenue sources are subject to quarterly tax payments:
Any awards or other wins from gambling
Money earned from the firm in dividends and interest
Following the divorce settlements and alimony, any additional funds or assets
IRA earnings as a percentage of payout
You can also include that in your quarterly tax return if your social security income is high enough to qualify for tax-deductible benefits.
With income from the self-employed or independent contractor 1099 categories, you can make quarterly tax payments.
Towards avoiding tax penalties, make quarterly payments.
Before the deadline for filing your taxes, you can estimate the value of your total tax payments using the form 1040-ES and make online tax payments. This tax payment is simple to complete over the phone or by email and doesn't require further processing. You may avoid paying any tax penalties by making your quarterly tax payments properly and with great transparency using Form 1040-ES.
If you're looking to save on taxes, tax deductions are the way to go, either the standard deduction or itemized deductions. Any itemized deductions are recorded on Schedule C. There are many deductions to claim, like the per diem meals deduction during a business trip or the Goodwill donation deduction when you donate items there.
The bottom line is that by paying your taxes on time and correctly under the quarterly tax payment schedule, you will have full financial security and independence. Online quarterly tax filing allows you to simplify the taxes procedure while avoiding fines or penalties.
Food for Finance: A Guide to Grocery Store Loans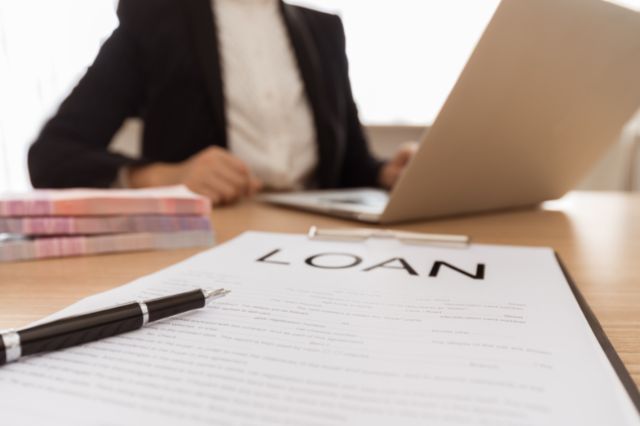 Running a successful grocery store is an expensive undertaking. With payroll, invoices, and other expenses, many grocery store owners need to finance their businesses with grocery store loans. If your grocery store struggles to cover costs, it might be time to turn to a lender specializing in grocery store financing.
What are grocery store loans?
Because grocery stores have low margins, they need to sell high volumes to turn a profit. Consider how this differs from a car dealership, where they make money selling a few items with more significant profit margins. Grocery store loans fulfill the unique financial needs of grocery stores with affordable terms and rates.
For example, grocery store loans help companies pay for their low-priced and perishable goods and other expenses such as payroll, repairs, and equipment.
What do you need to apply for a grocery store loan?
Before you qualify for a grocery store loan, you have to meet several requirements. Most lenders ask that you submit several items like your personal and business credit scores, your grocery store's monthly sales totals, debt history, and details about your business's operations.
What types of loans can grocers use?
Grocery stores can get loans from a variety of sources. Many grocers turn to loans from local banks and traditional financial groups for term loans with a set payment schedule. Another popular option is an SBA loan, especially for new companies that meet the Small Business Administration's requirements.
Other possible loans for grocery stores include merchant cash advances from credit card sales, business lines of credit, and business credit cards. These tend to have higher interest rates and more risk than SBA or term loans. Be careful when planning because your financial future is very important to your financial present.
How to use your grocery store loan?
Before you apply for a grocery store loan, you should have a clear plan on how to use it. Lenders will need to see a reason to give you a loan to determine if you can repay the loan.
Grocers often use loans to purchase inventory. If grocery stores have empty shelves, shoppers will go elsewhere. The only way grocers can make money is by selling a variety of products at various price points. Using the loan as working capital helps grocery stores make money and repay their loans.
Many grocers use loans to hire and pay employees who stock shelves, run checkout lanes, and keep the business running. Grocery store loans also help pay for rent, utilities, and other ordinary expenses associated with running the store. Hopefully, using a loan will help your grocery store stay profitable, so you don't have to continue using borrowed money to make your payments.
Other common reasons for grocery loans include updating the interior location, making the store larger, and investing in the latest technology.
Wrap up
Getting a grocery store loan shouldn't be overly complicated, as many companies offer financing for grocery stores to make their payments, add stock to the shelves, and expand their business. While saving money is important, sometimes you need more capital and that's where knowing your loan options is important. Lenders also help grocery stores add new equipment, especially if the technology enables them to grow their bottom line.